Just in time for Spring, Alicia from SewWhatAlicia is here sharing a free tutorial for an easy stuffed bunny! If you like this project, then you may also like this Fabric Easter Basket Sewing Pattern.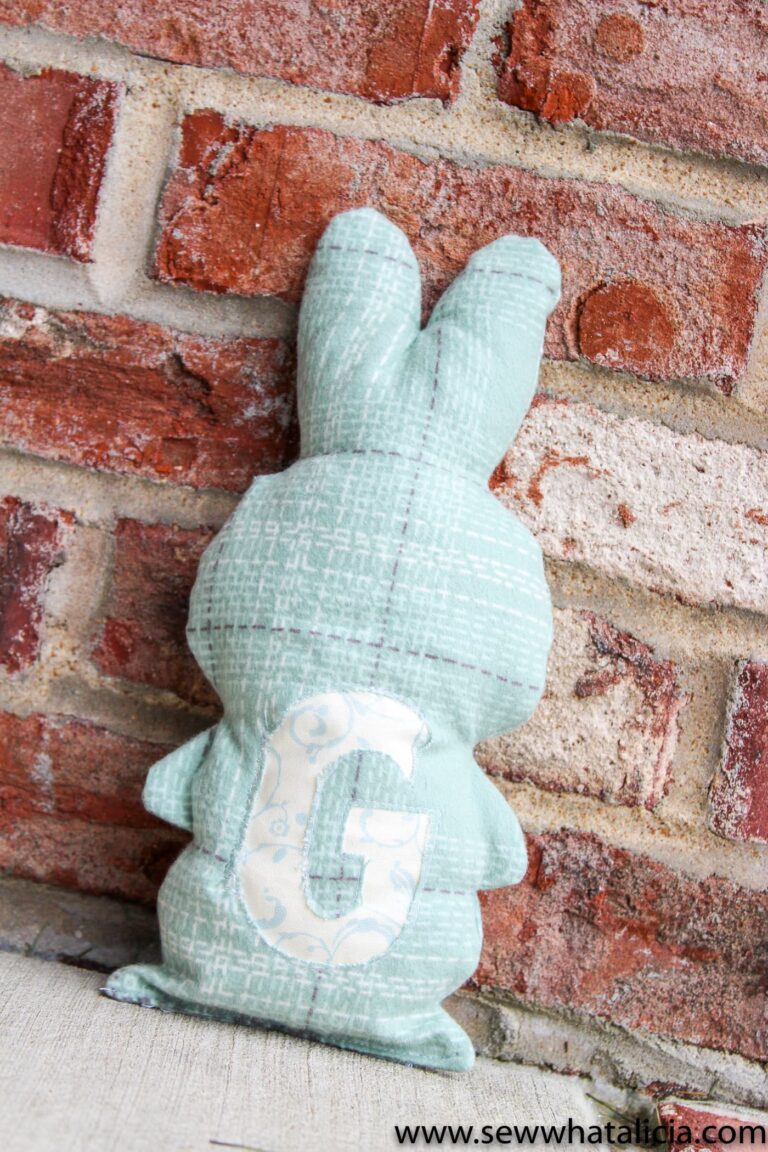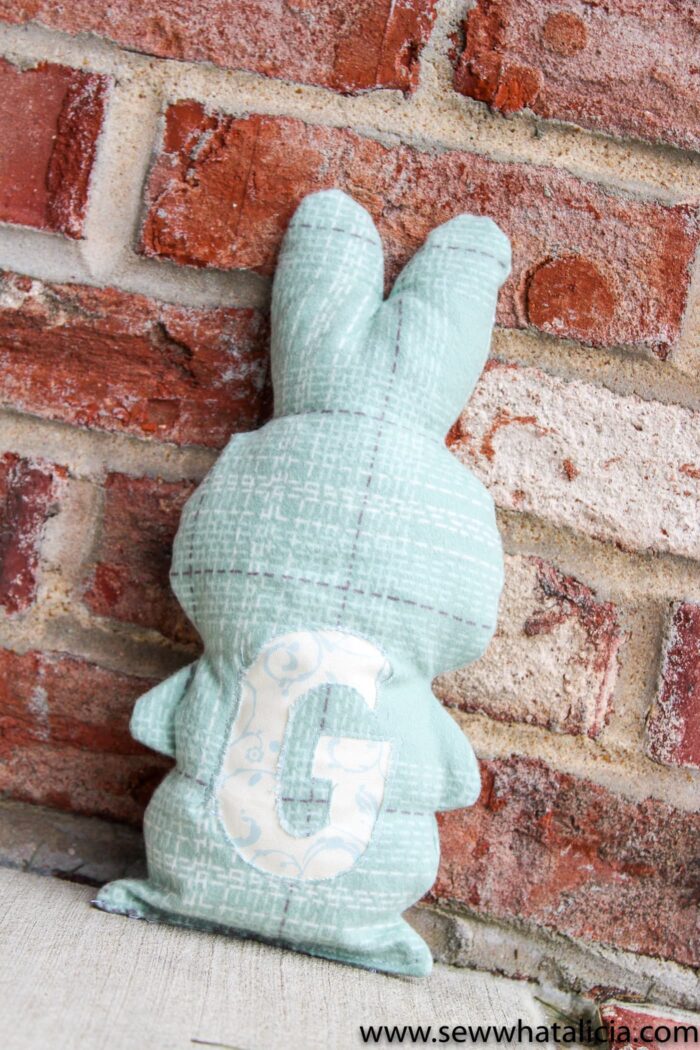 Easy Stuffed Bunny
Hey there! Alicia from Sew What Alicia here with a quick and fun bunny project that is perfect for Easter. I love a quick project and using my Cricut makes all projects pretty speedy! You can make this without a Cricut by cutting the bunny out using a stencil or template. Here is an easy stuffed bunny tutorial.
Easy Stuffed Bunny Sewing Pattern:
Supplies:
Main Fabric: I used flannel in the tutorial but it did not hold up to the cut very well. I recommend a cotton or felt for the main body of the rabbit.
Detail Fabric: This would be a great place to use flannel or minky or something with lots of texture.
Stuffing: I use Pellon Perfect Loft.
Cricut Maker
Pink Fabric Mat
Large Pom for tail (optional)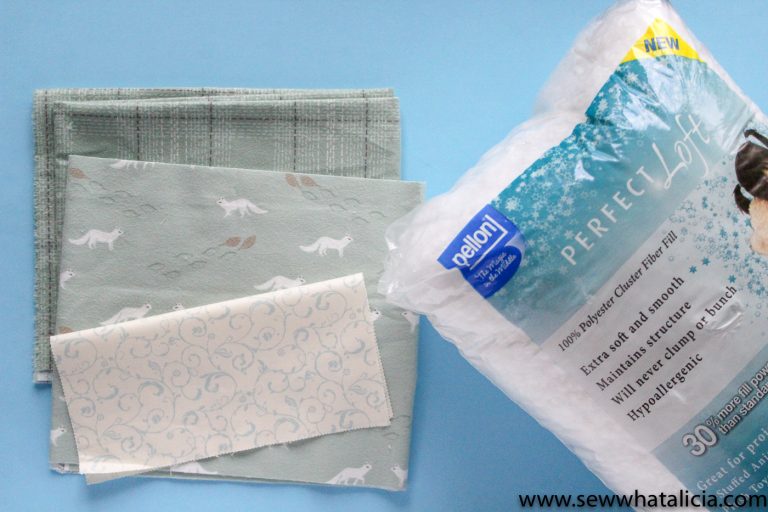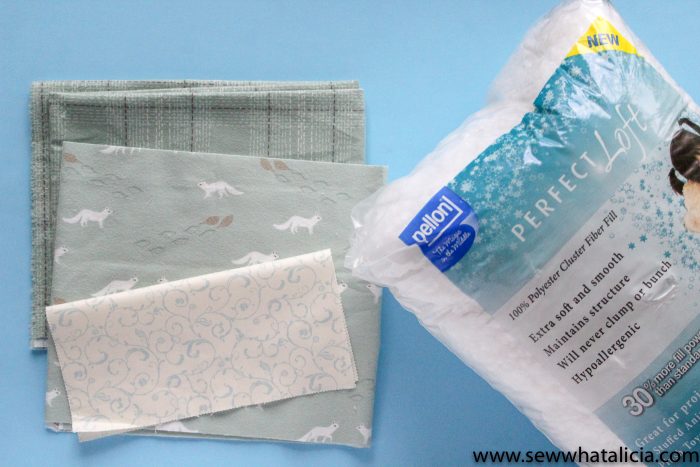 Instructions:
Using your main fabric cut the bunny adding a letter to the tummy.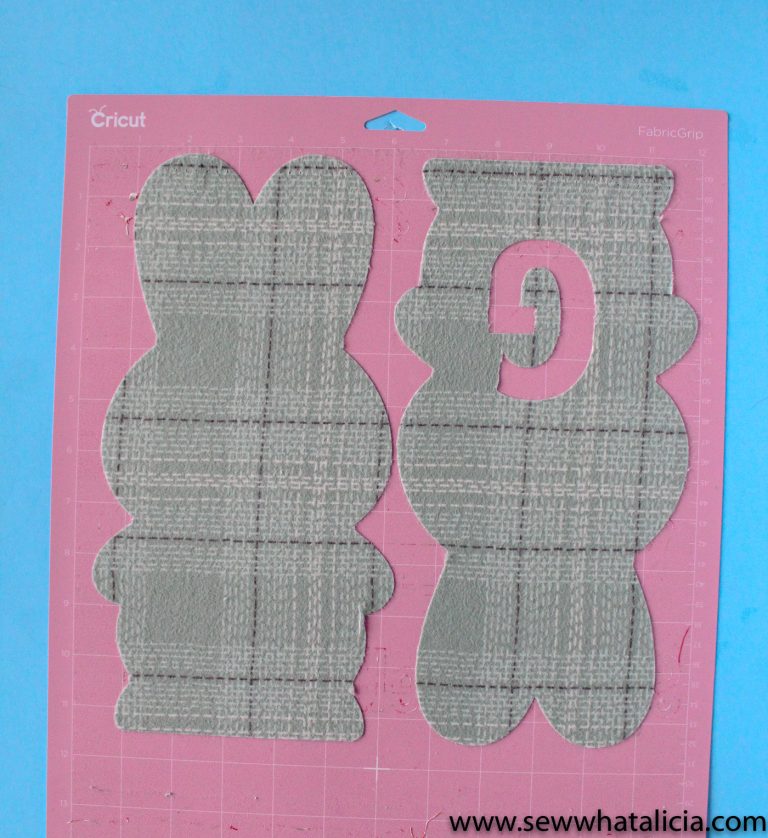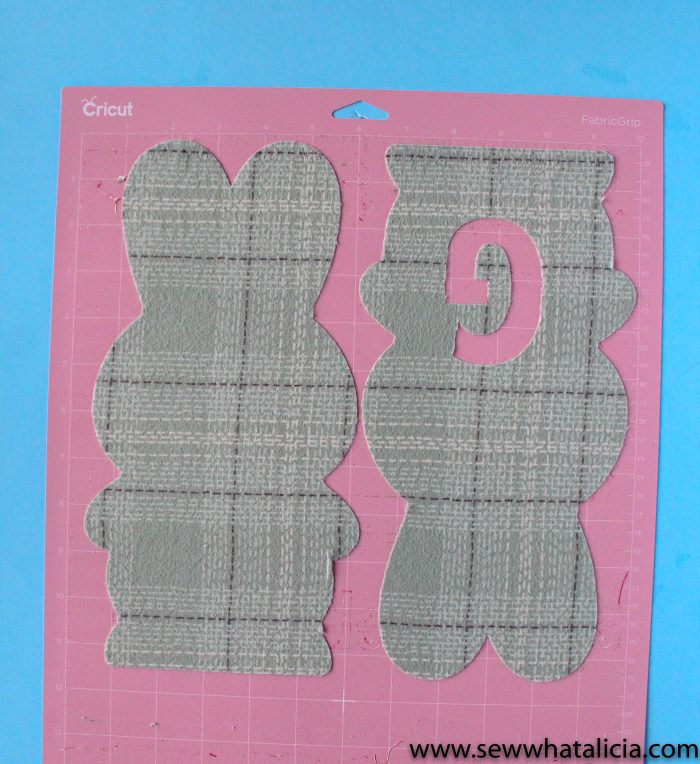 To see how to do this in detail see the tutorial in the video below.
Next cut a square large enough to cover the letter that you cut from the bunny.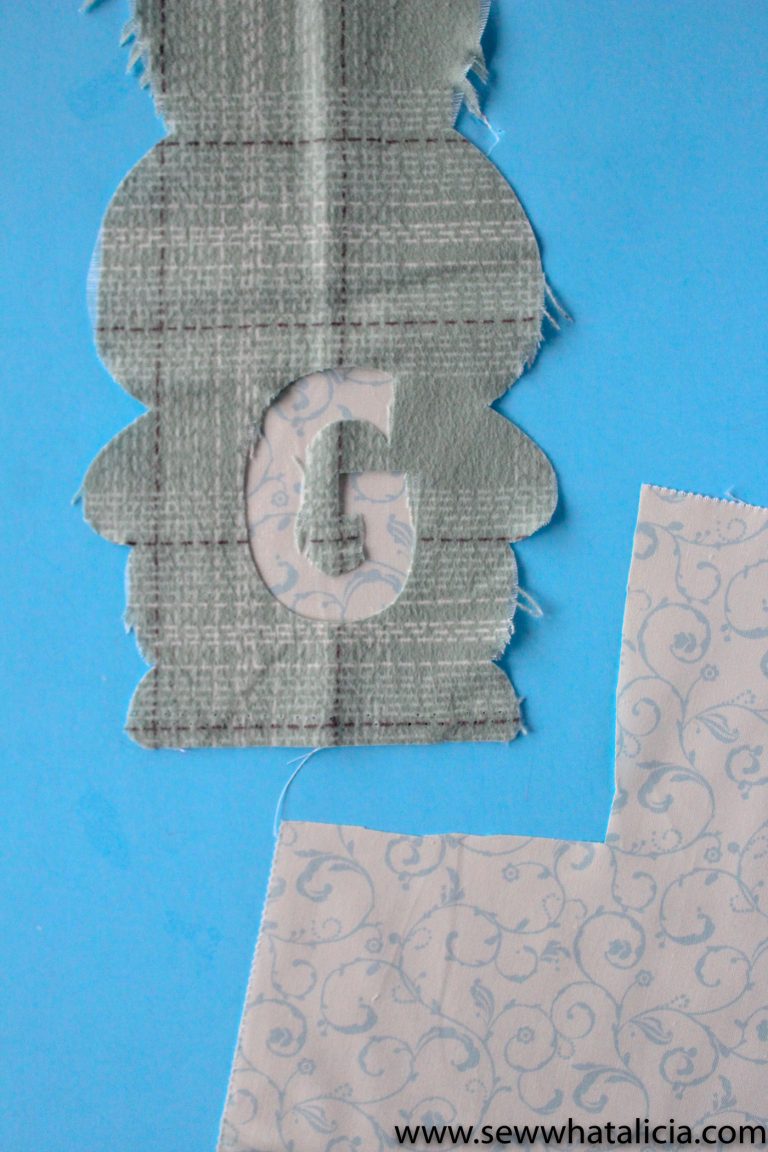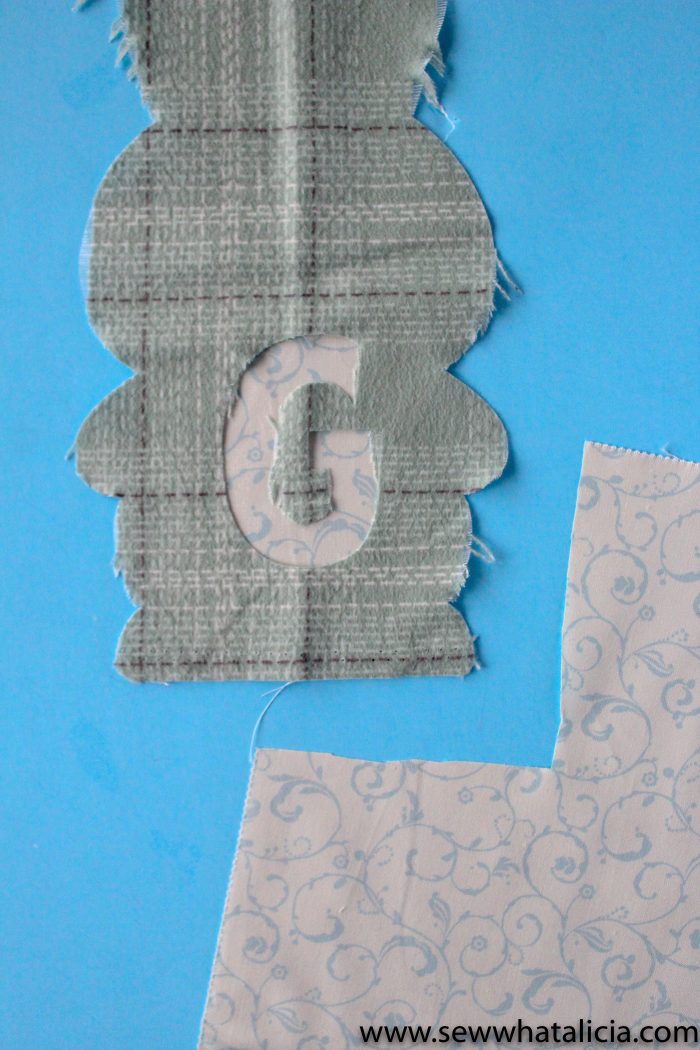 Stitch around the edge of the letter. Get close to the edge but not too close because there will be some pressure on this seam after the bunny is stuffed. Aim for a little more than ⅛″ seam. Then trim the square ¼″ from the stitching.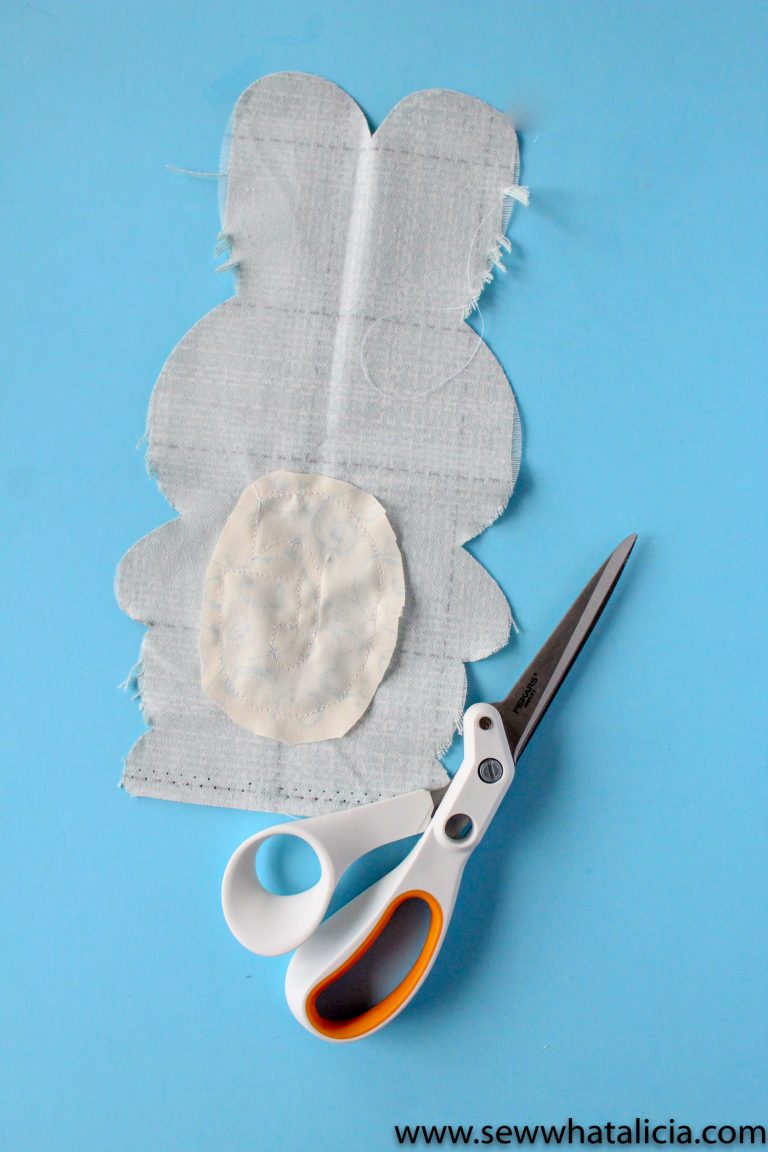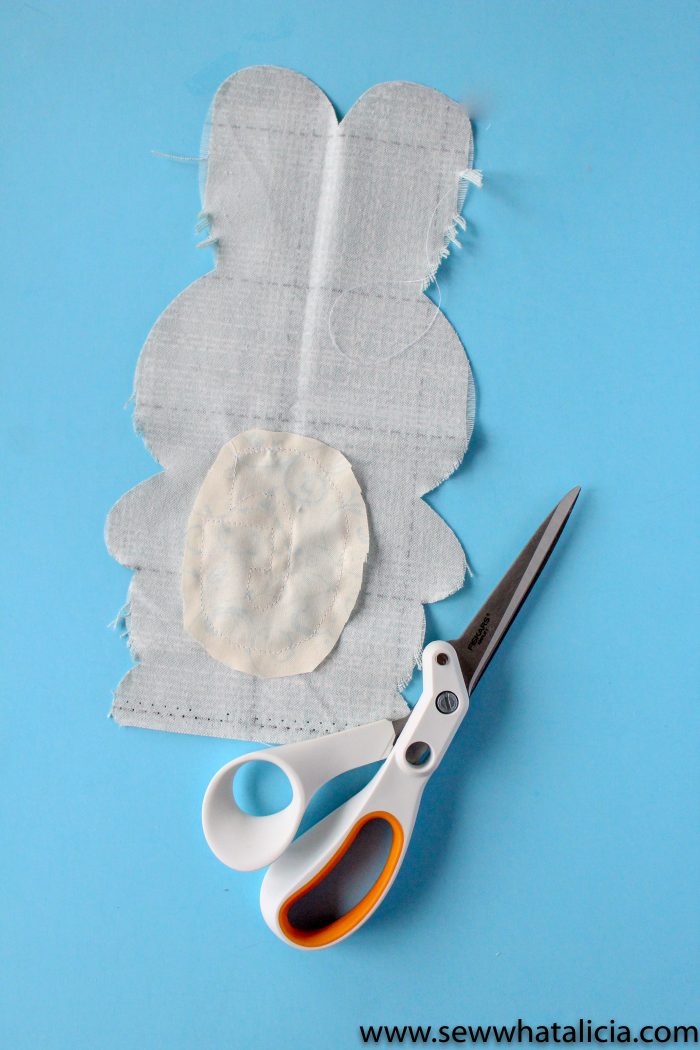 Place the two sides of the bunny together right sides facing. Stitch around the entire edge, leaving the bottom open to turn out.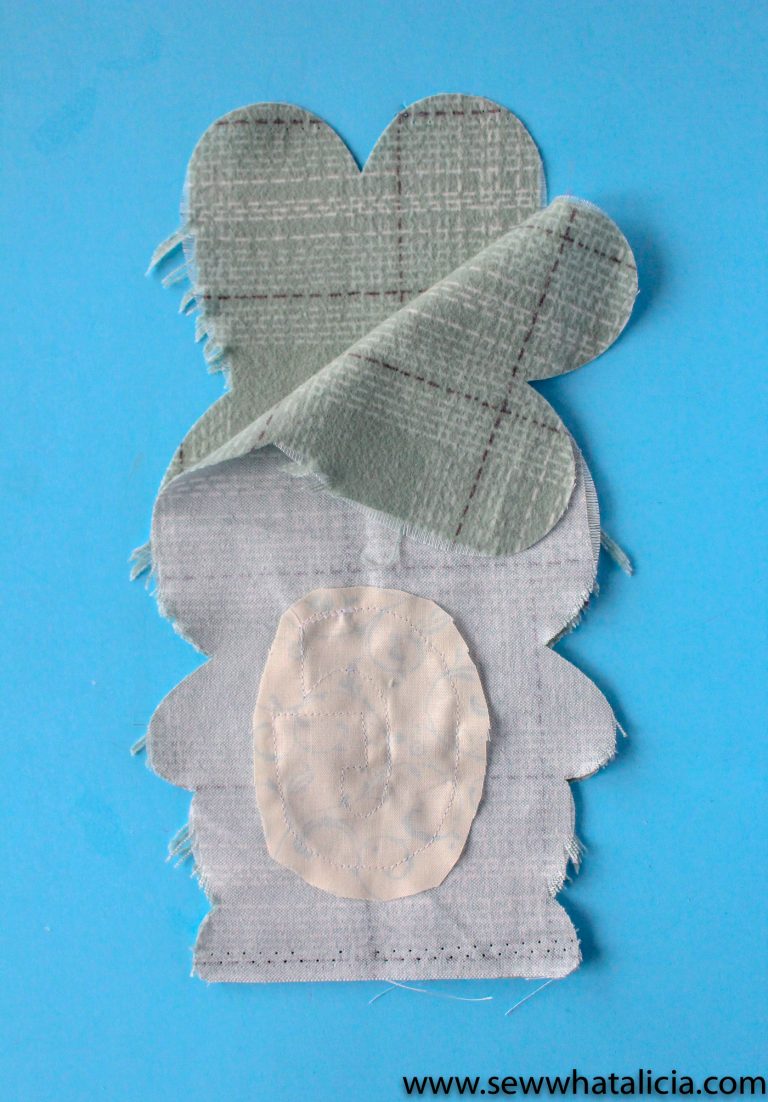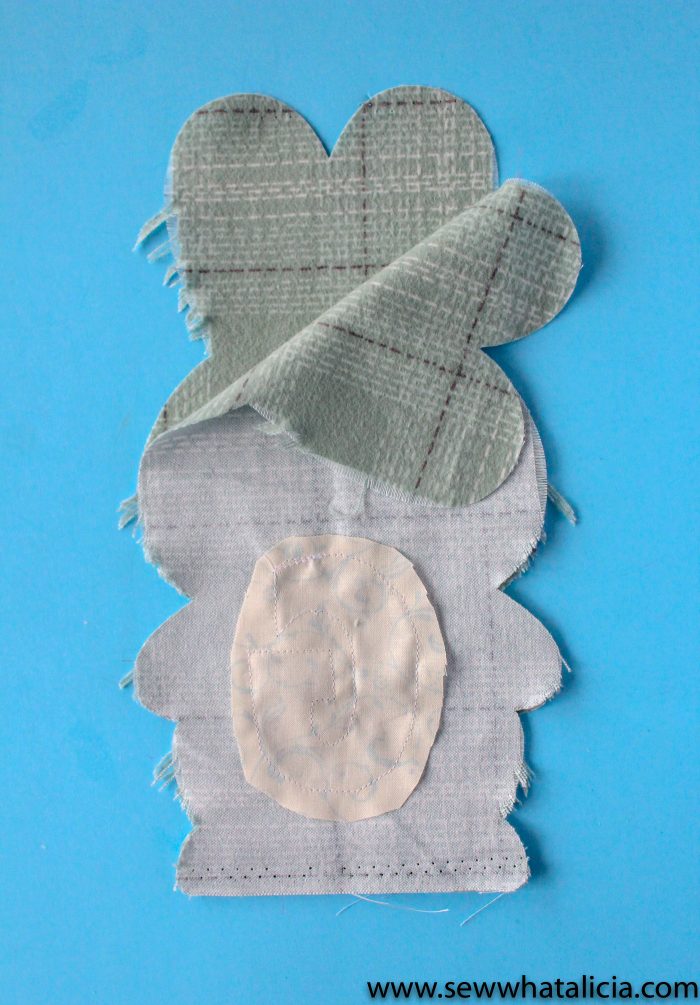 Notch the ears and clip the seams in all the corners. This will help the bunny turn out cleanly without fabric puckering.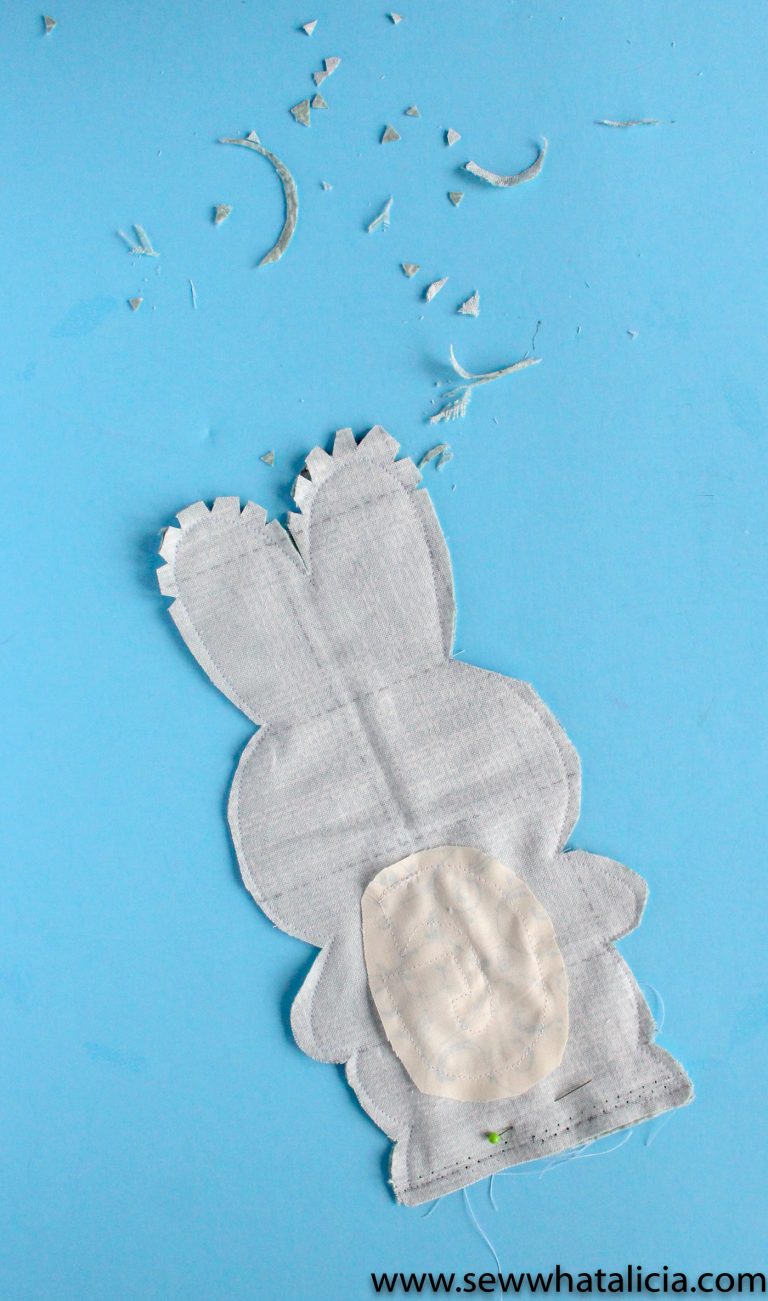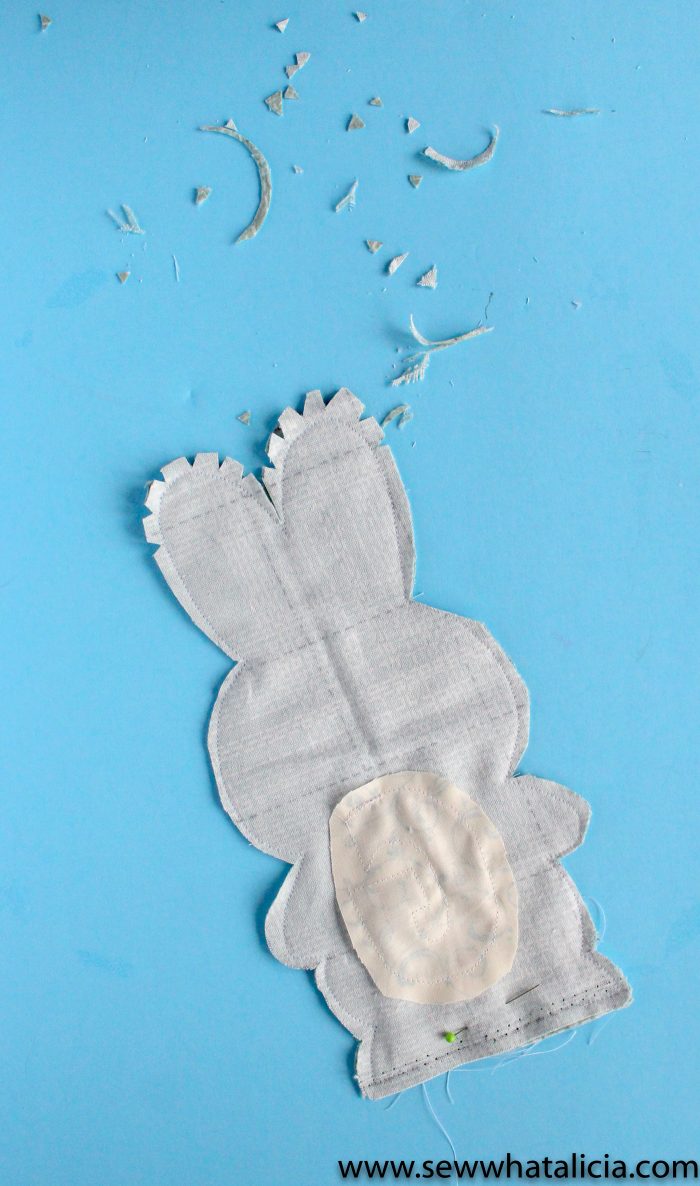 Turn the bunny out and stuff. You can use a ladder stitch to close the bottom or top-stitch the opening closed. I opted to top-stitch because I am impatient and kind of detest hand sewing, plus I had to pull the needle and thread out for the next step so machine stitching him closed was a must!
You can attach a pom to act as a tail. Use needle and thread to attach the pom.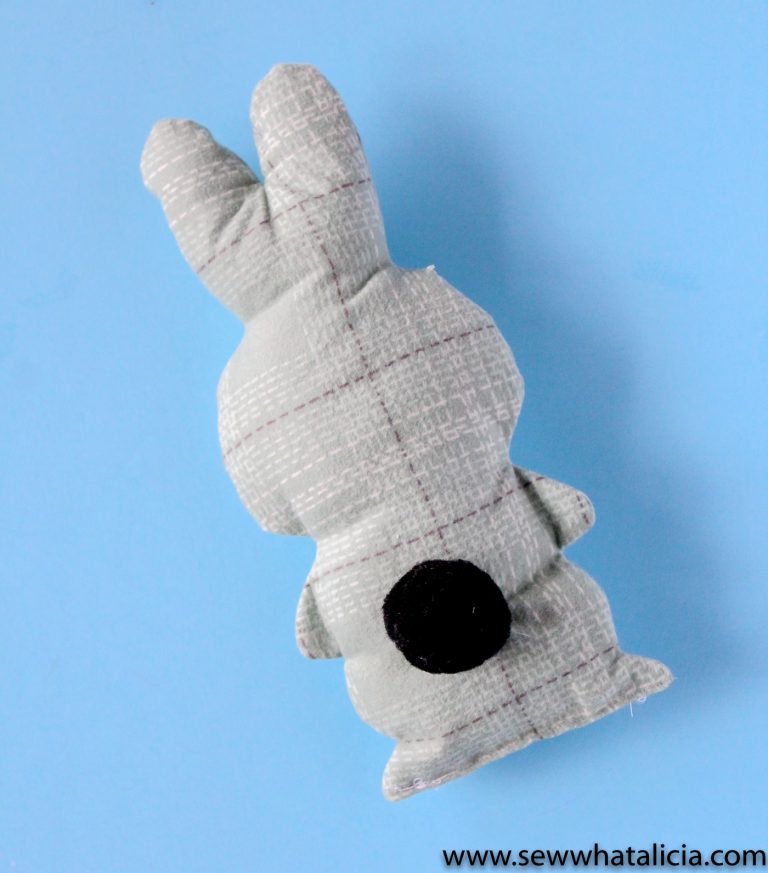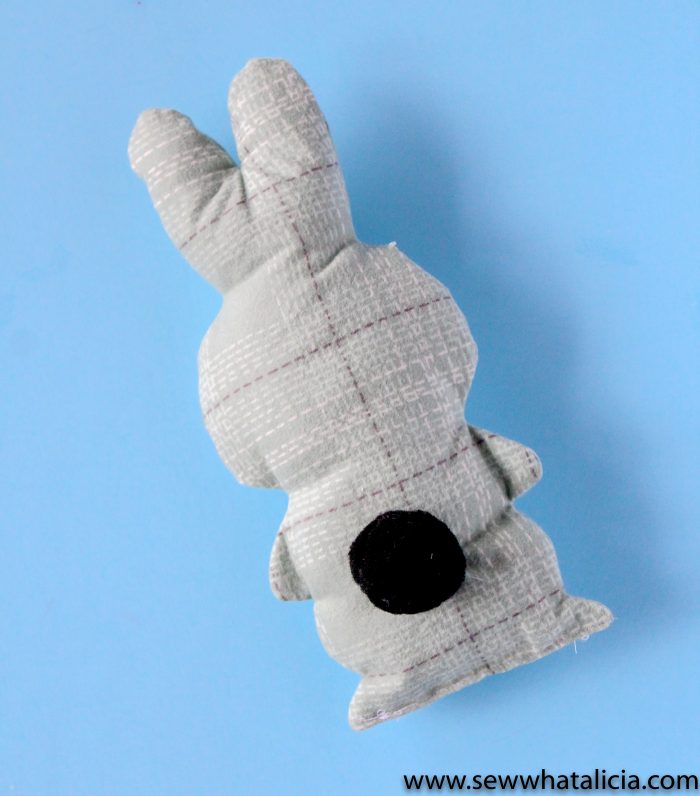 Tada! Now you are finished. If you added minky or flannel to the tummy he has a nice soft texture. The kids will love it.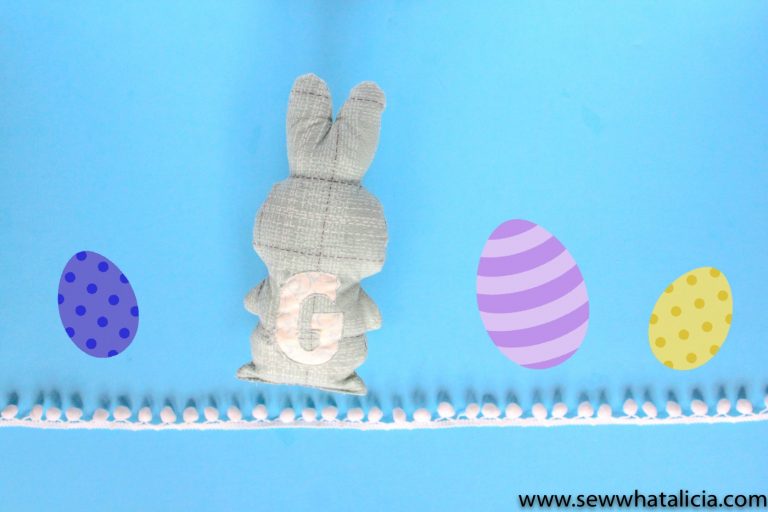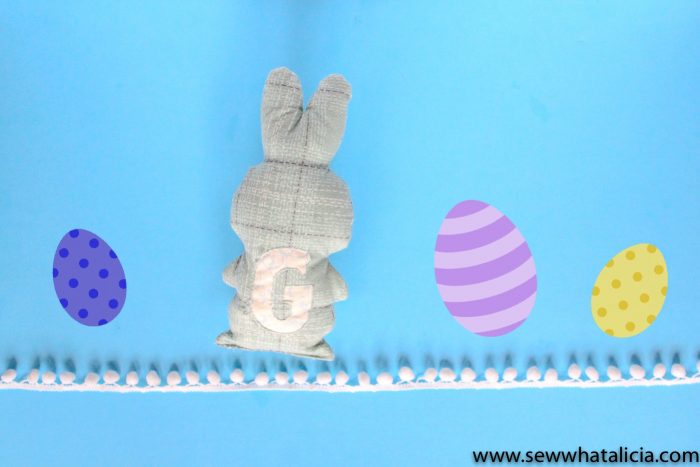 If you love this you should check out these projects!
Thanks for letting me share this project with you!
About the Maker: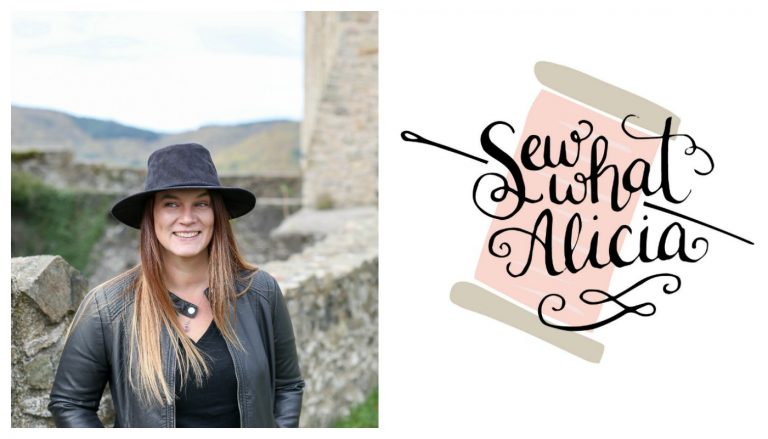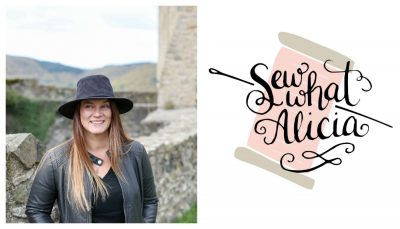 I am a wife and a mother and a jill of all trades! I love to sew and craft, I love yoga and running, and I am a hard-working momma to two special boys! I can usually be found at the sewing machine or at yoga class…haha just kidding I am usually chasing my two boys around but I squeeze those other things in whenever I get a chance, which is not as often as I would like!
Connect with Sew What Alicia