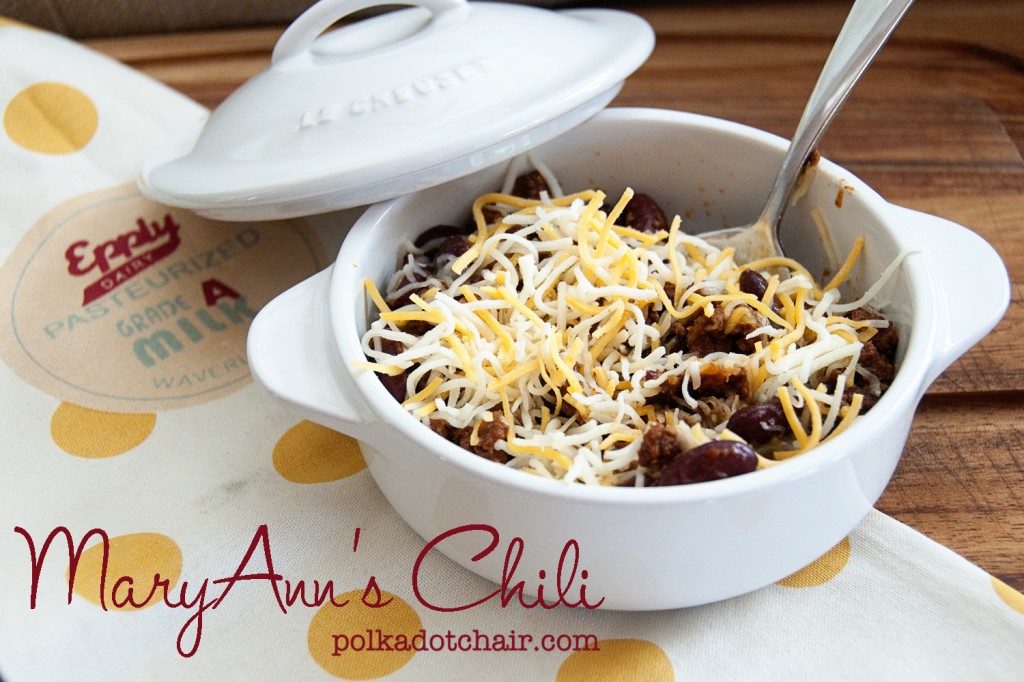 I've shared this Chili recipe on my blog before. In the days before "styled" food photos — when you could get away with a picture snapped from your phone… (or maybe you couldn't get away with it, I just did it anyway).
The other day I was making this Chili recipe– it's our families favorite and one of my "go to" dinners during the fall and winter.  We probably have it 3 times a month. I decided it was worth a second mention.   It's hard to find a recipe that works it's way into your families routine, and this one has, and for that reason,  I'm sharing it again with you… in hopes that it makes your life a bit easier this winter.
The thing that is so great about this chili is that you make it in the morning, and it cooks ALL day in your oven… You open the oven at 6 pm and you see this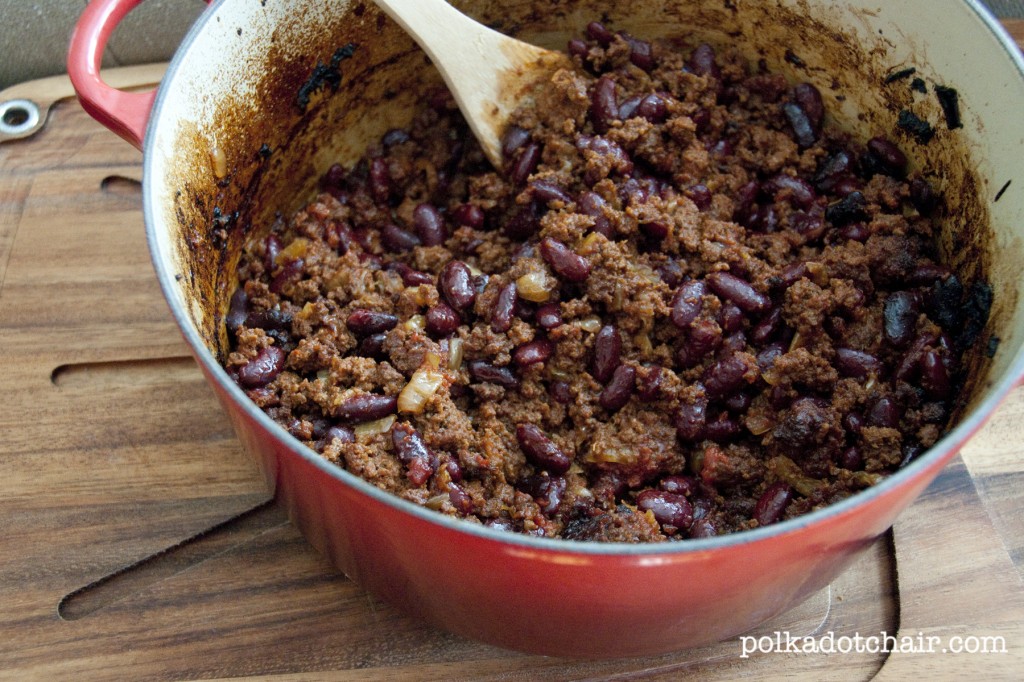 Yummy brown carmelzied bits of meat and beans…. it's delish— and easy…. I've never tried it in a crock pot mostly becuase you can make it all in one pot (including browning the beef) and never saw a reason to dirty another pot.
We serve it a few ways:
-over spaghetti (the only way my girls will eat it)
-over baked potatoes
-with fritos and cheese – my personal favorite
Maryann's Chili- named after my Aunt who gave me the recipe
In a large cast iron pot brown
2 large onions,  in 1 T butter or oil
add
4 lb hamburger, garlic salt and pepper (you can use 2lb Ground Turkey & 2lb Ground Beef if you like, it tastes the same and cuts down on the fat), cook until browned.
add
3 cans kidney beans
18oz of ketchup
2T vinegar
3-4 T chili powder
1 large can of tomato juice
stir and remove from heat
cook covered in a oven safe pot for  5 hours at 275.