Upcycle an old book into a beautiful Give Thanks paper banner to add to your Thanksgiving home decor. Learn how to do it with our free tutorial.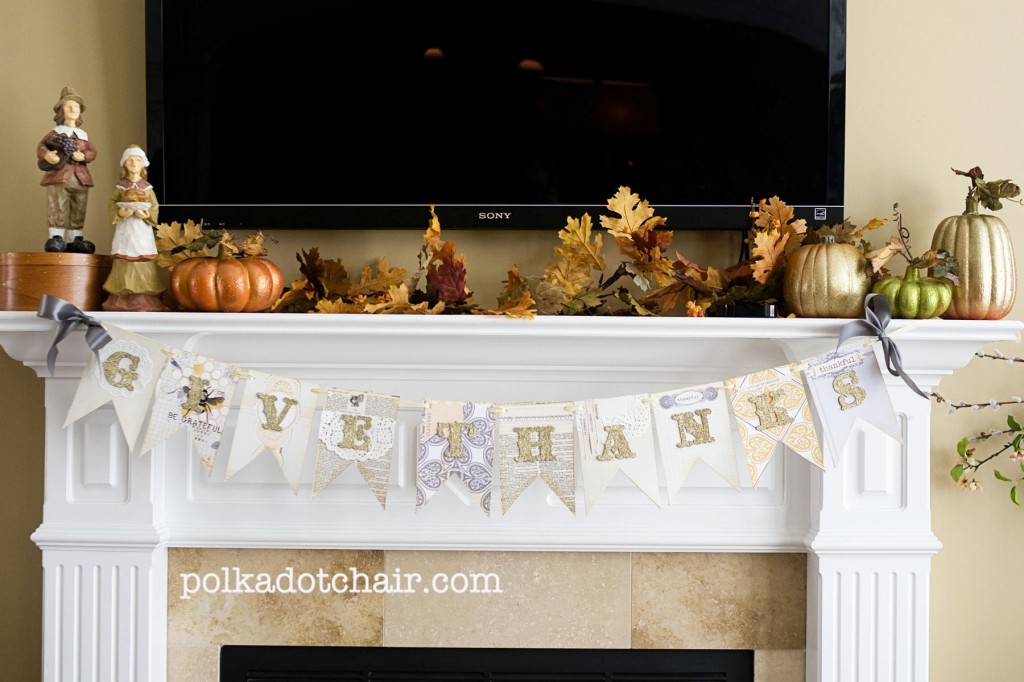 Table of Contents
Thanksgiving is a bit of an overlooked holiday in my opinion. It gets sandwiched in between Halloween and Christmas and is pretty easy to overlook.
A few years ago I decided that I wanted to add a few more handmade items to my Thanksgiving decorations. It seems that Thanksgiving decorations are a bit hard to find at the store and thought that DIY'ing some would be a great option.
This Thanksgiving craft is simple and can easily be completed in an afternoon. You can pick out scrapbook paper that matches your existing Thanksgiving decorations or home decor. I chose a neutral white, ivory & gold color scheme for my banner.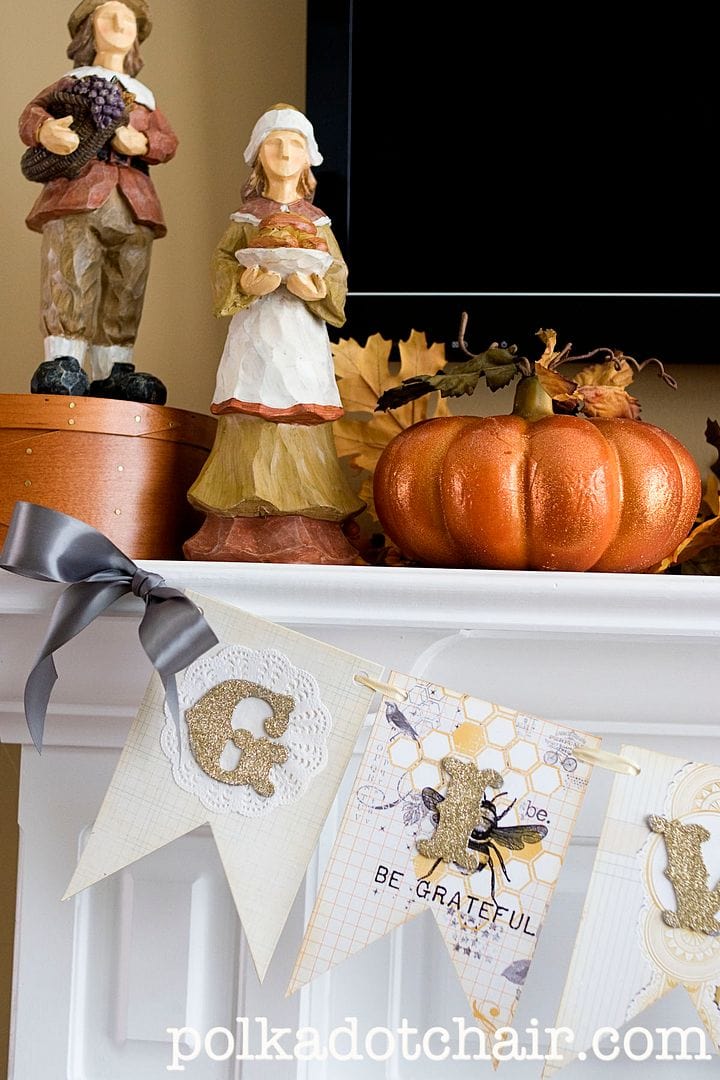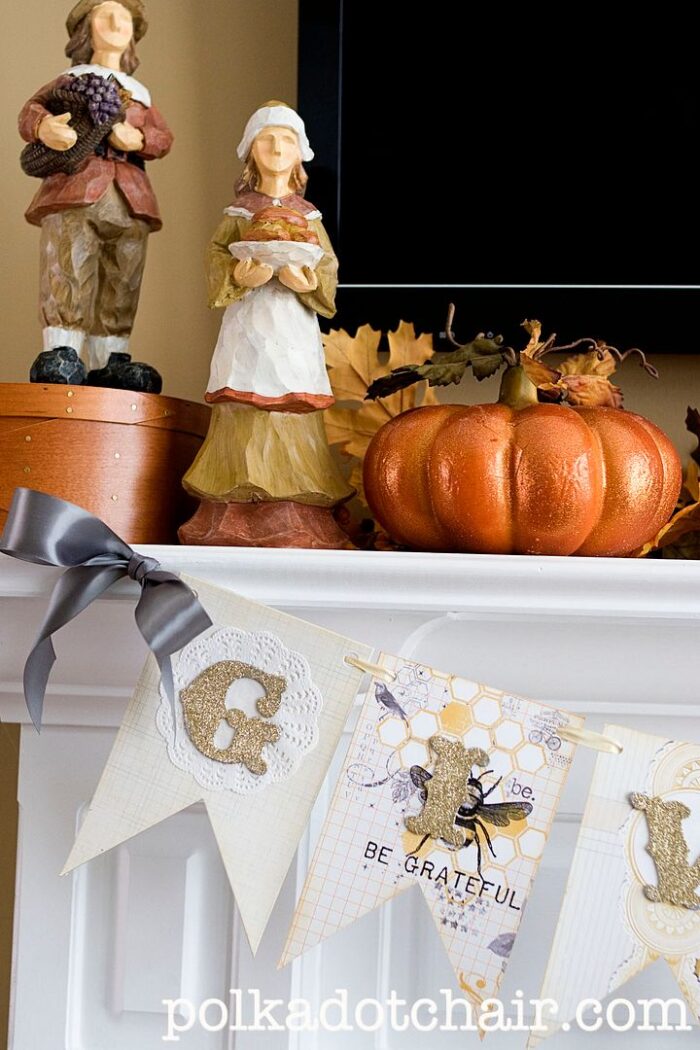 Thanksgiving Banner Supplies
Old Dictionary (check flea markets and used bookstores for one)
Scrapbook Paper (I used Rhonna Designs paper, but you could use any neutral colored paper).
Gray Ribbon
½″ Wide Grograin Ribbon
Paper Doilies
Exacto Knife
Cutting Mat
How to Make the Banner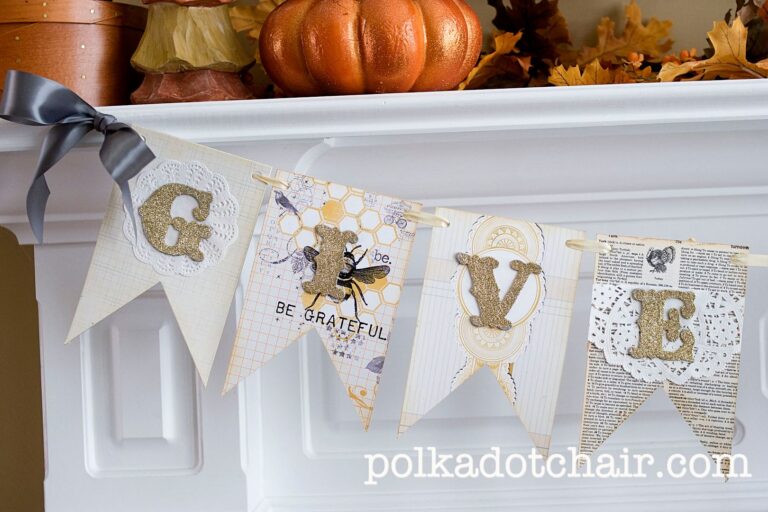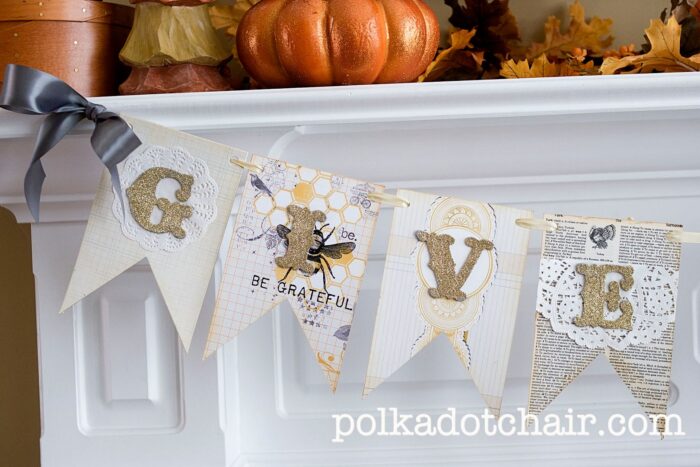 Step One:
Using a glue stick, apply the scrapbook paper and old book pages to the front of the chipboard banner pieces. Using your Exacto knife trim the paper flush with the edges of the chipboard.
Do this for all of your chipboard pieces.
Step Two: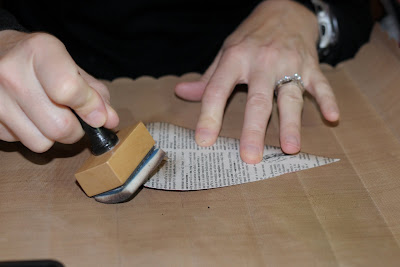 Use a sponge and a bit of distress ink to distress the edges of the banner pieces. You just need a bit of ink to give it some depth.
Step Three: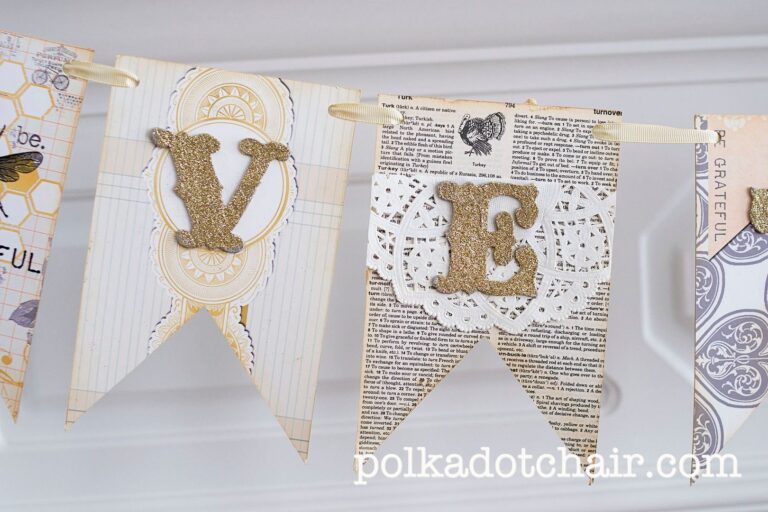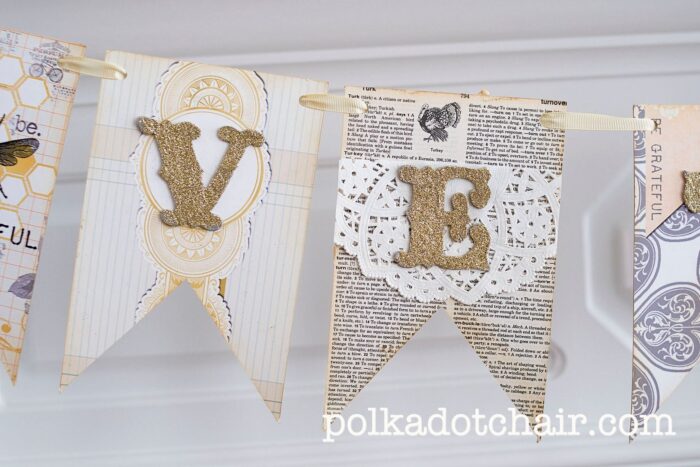 Using the glue stick apply a few paper doilies to the top of some of the banner pieces.
Step Four:
Apply the GIVE THANKS glitter letters.
Finishing: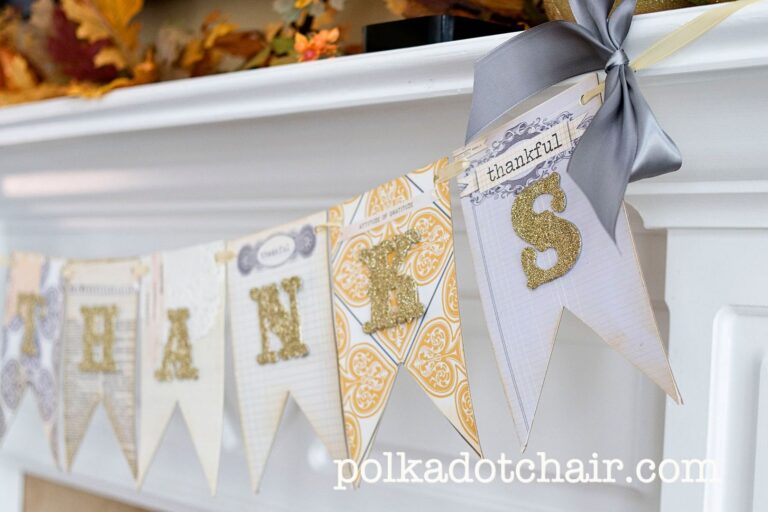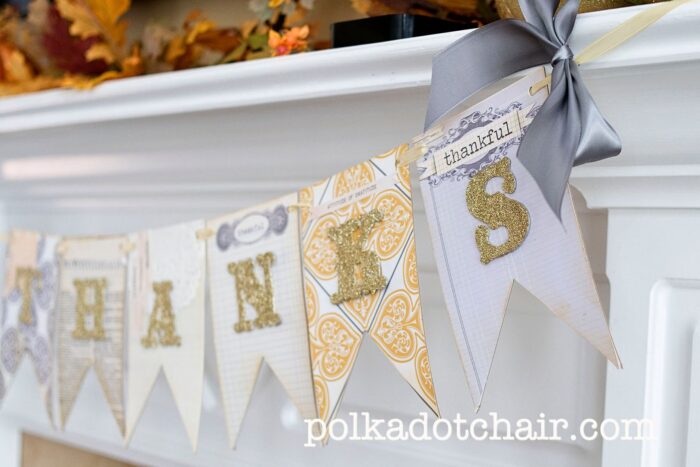 String the chipboard banner through the grosgrain ribbon. If the banner pieces did not come with holes punched in the top corners, use a crop-a-dile or other heavy-duty hole punch to punch a hole in the top corner of each banner piece.
Tie a bit of gray satin ribbon to each end of the banner.
How to Hang the Banner on a Fireplace Mantle
To hold the banner in place on your fireplace mantle, use a couple of command strip hooks on the edge of the matle. You can leave them in place all year and change out your banners or easily remove them if you don't need them anymore.
You May Also Like: