September is National Sewing Month and to help celebrate last week I shared this tutorial on the Fave Crafts blog. Today I'm sharing it here with you.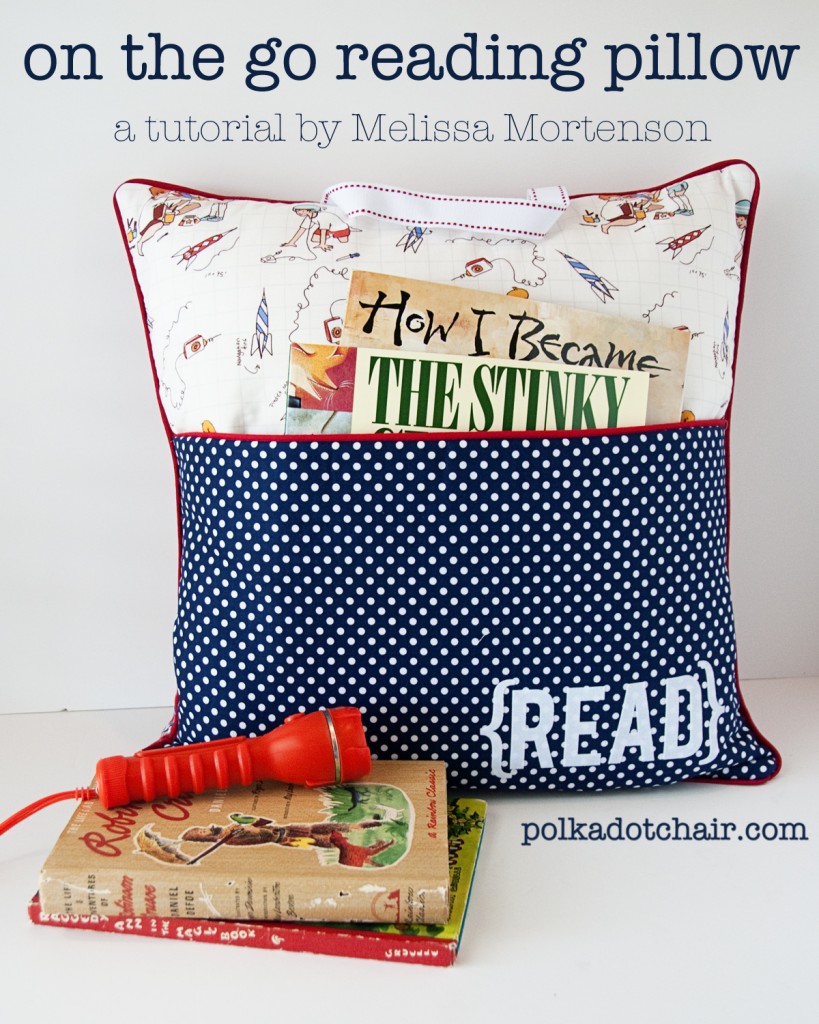 You can now purchase a PRINTABLE PDF Copy of this pattern bundled with 2 of our most popular pillow patterns!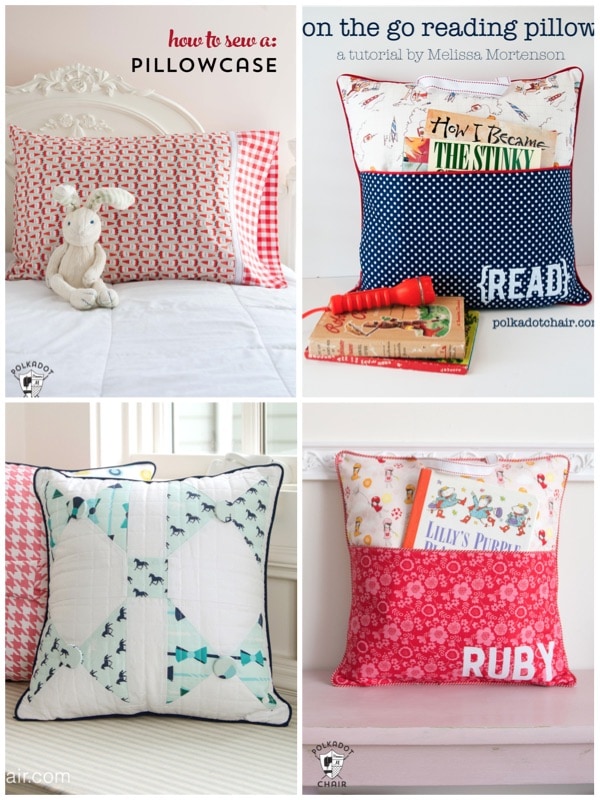 I love to sew, it is truly one of the great pleasures in my life. When I'm not sewing you can find me busily blogging away at The Polkadot Chair, or stalking Pinterest for new things to pin (I may be slightly obsessed!)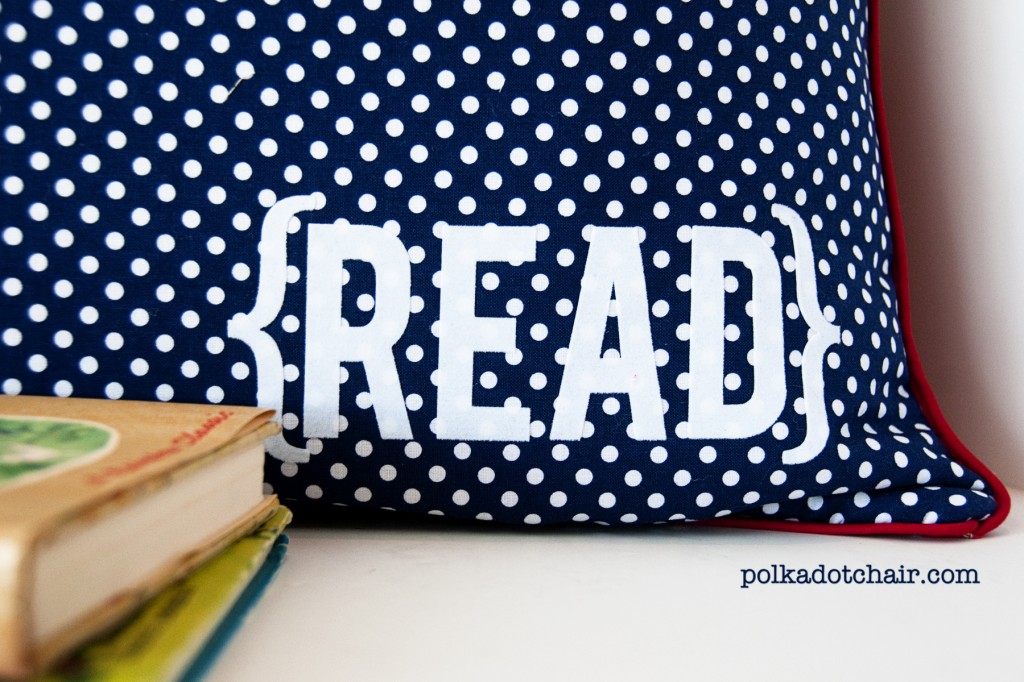 I thought a lot about what to share with you guys today. I decided on a revamp of some pillows I made for my nephews a few Christmases ago.  I did them quick (like in an hour) and always thought that I could have done a better job.  Regardless my sister says that her boys took them to bed every night and kept all kinds of treasures in the pocket.   I gifted the pillows with a flashlight, because there is something charming about a little kid staying up late to read at night.
Here's how to make the pillow:
You will need (#afflinks):
3 Fat Quarters (the measurements leave little to no waste of these fat quarters, so if you are nervous about your cutting abilities buy 4 so you have an extra just in case).
1 package piping
Letters- I cut mine out of fuzzy fusible vinyl with my Silhouette machine... if you don't have one, don't worry you could also appliqué the letters on or buy iron on letters at the craft store.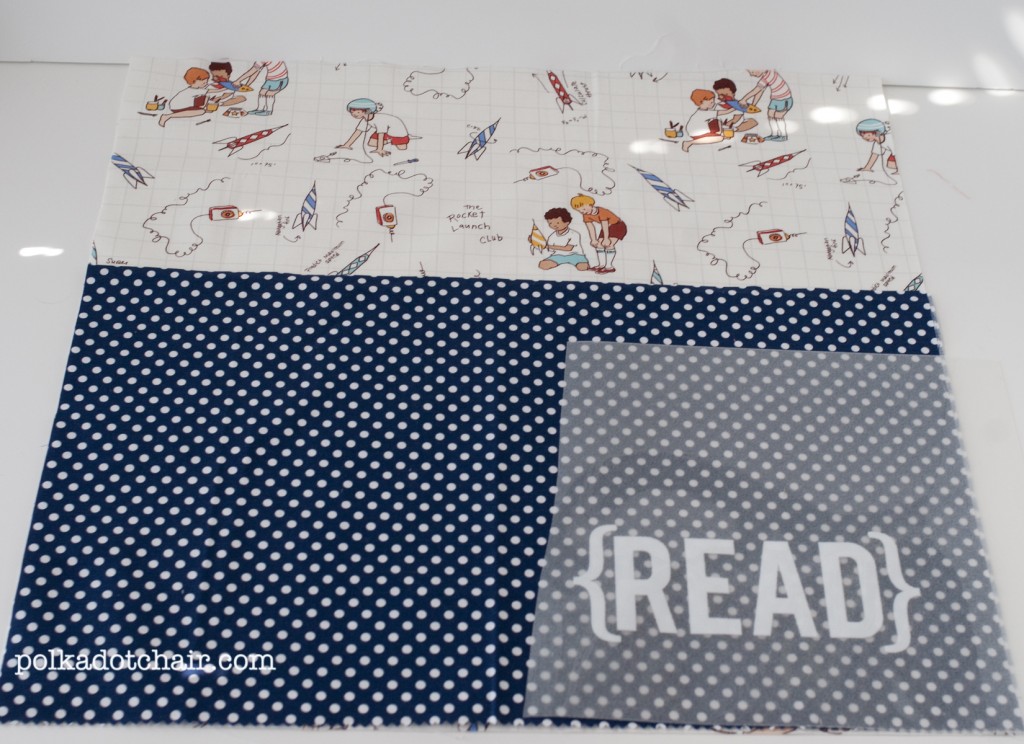 Cut one Fat Quarter to 18″x 18″ for the pillow front, then cut the scrap from this piece to 2 1/2″ x 18″ for pillow back
Cut one Fat Quarter (the navy blue dot for the pocket) into  2 pieces each 18″ x 11″
Cut another Fat Quarter for the back into 2 pieces each 18″ x 9″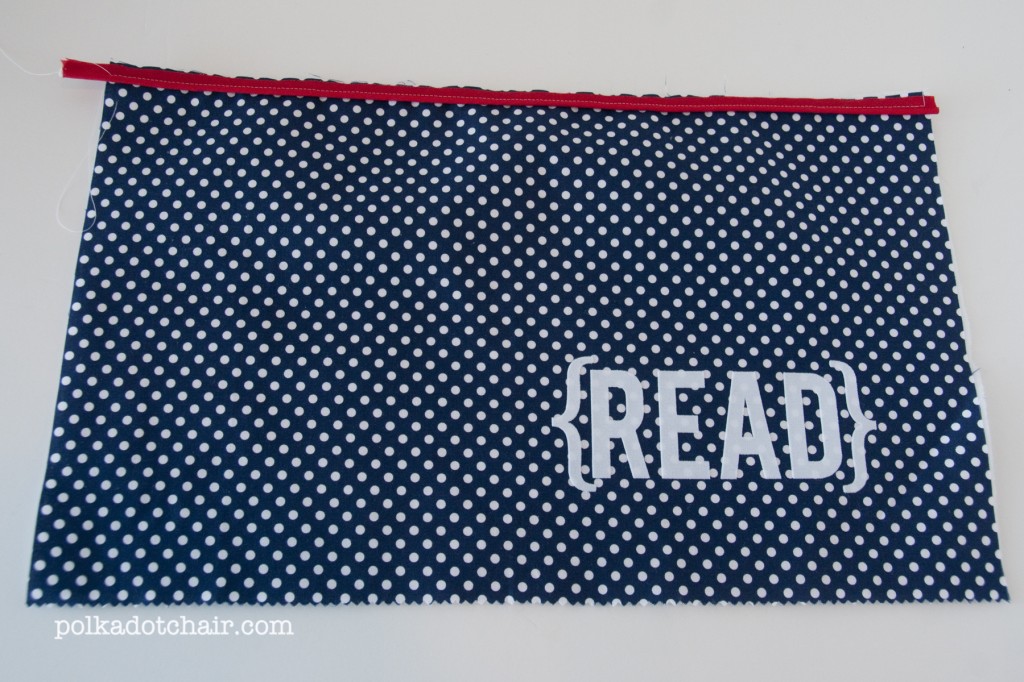 Attach fusible fleece to the back of the Pillow Front piece (18×18) and the pocket front piece (11×18)
Iron "READ" onto the front pocket piece.
Using a piping foot attach 1 piece of piping to the top of the pillow.  The raw edge of the piping will match up with the raw edge of the pocket piece.
Place pocket lining piece (your 2nd 11×18 piece) right sides together with your pocket front piece.  Stitch along the top seam, along the same stitching line you just used to attach your piping.  This will ensure that your piping looks good on the outside of your pillow.
Turn pillow pocket piece right side out and press.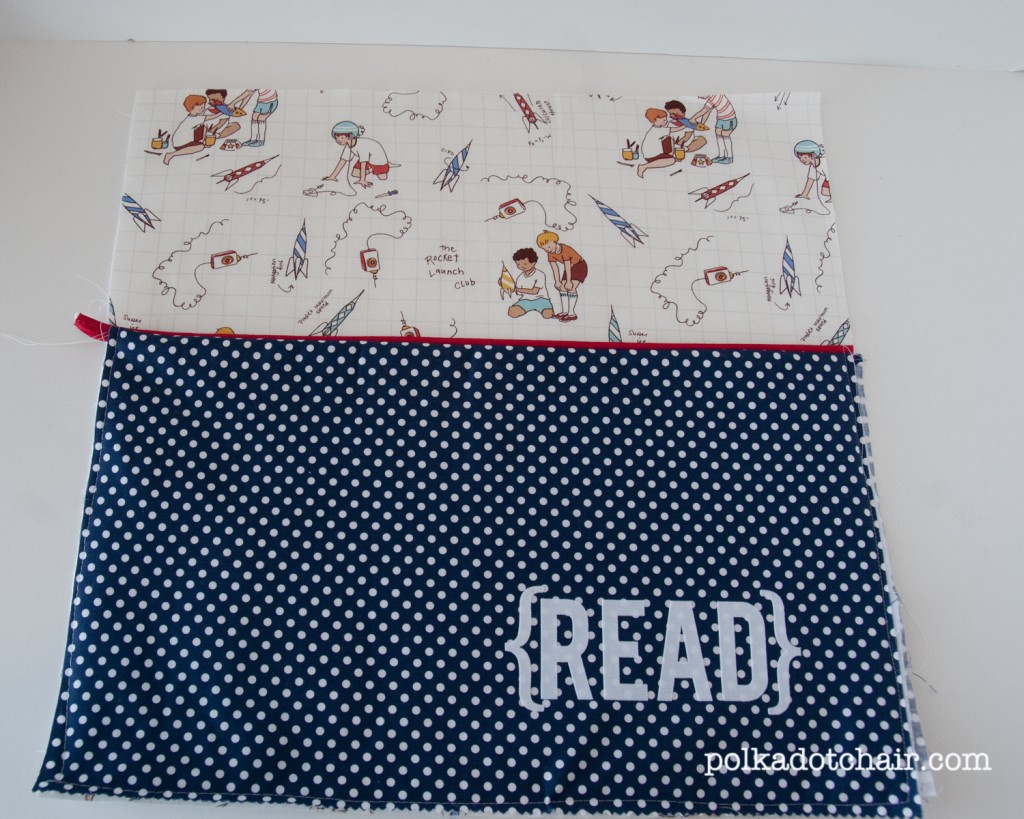 Pin pocket piece to Pillow front piece. Baste pocket to pillow front. Set aside.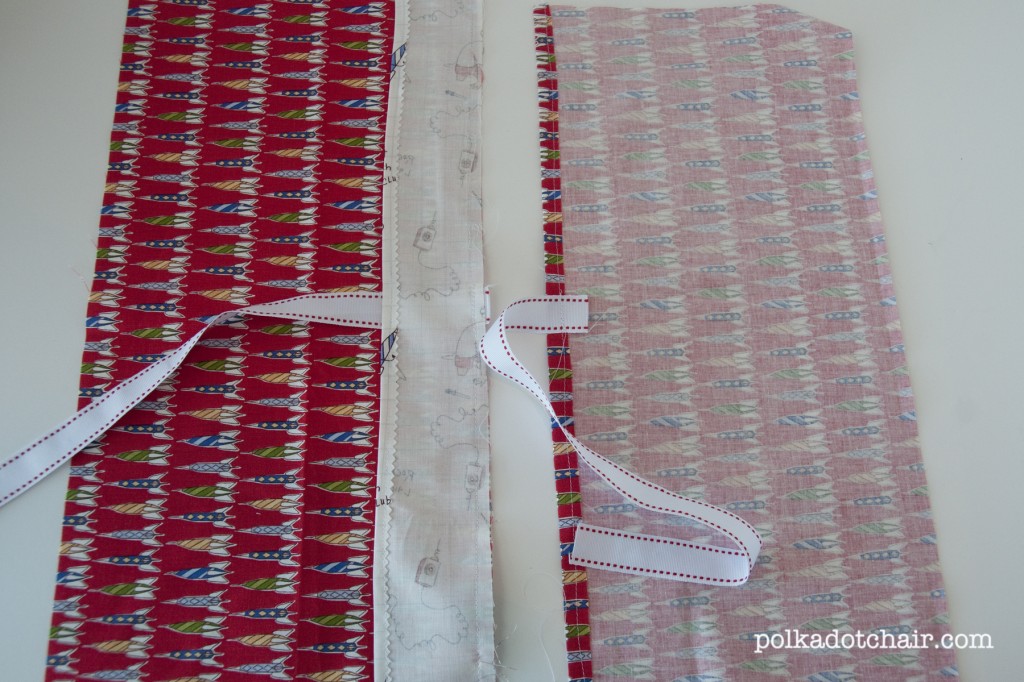 Place about 12″ of ribbon in the center of one of your pillow back pieces along the 18″ edge.  Stitch in place.  Take your scrap piece from your pillow front and sew it to this same edge of the pillow back piece.  (as shown in the photo above) Turn under edge 1/4″ and hem.
Take your 2nd 9″x18″ pillow back piece and turn under the seam 1/4″ and sew in place. Sew another piece of ribbon to the center of this piece.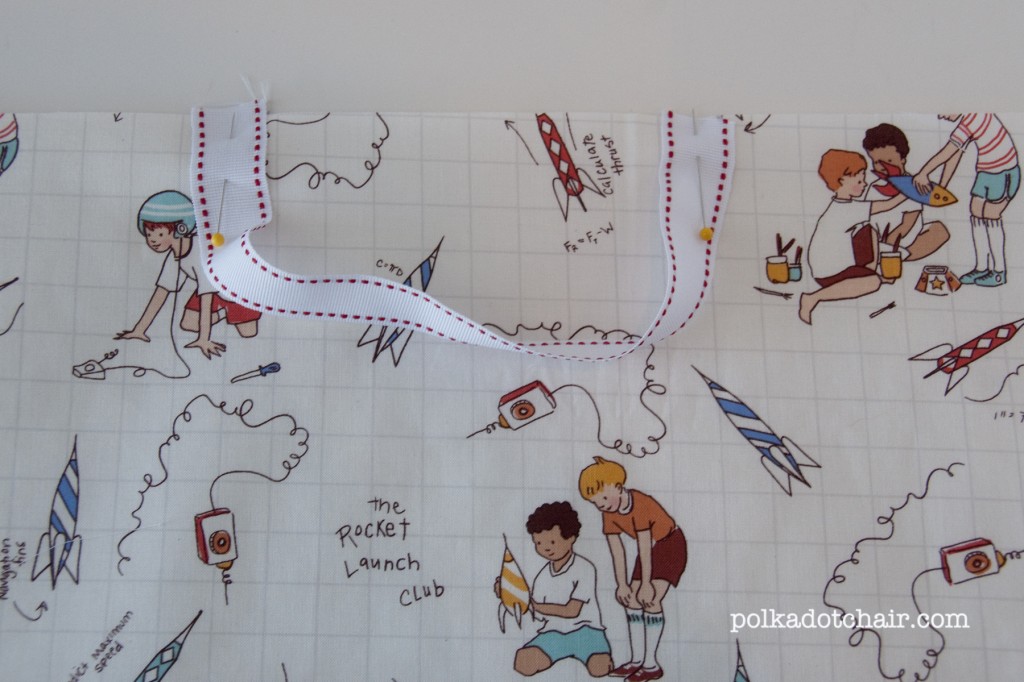 Attach a piece of ribbon about 10″ long to your pillow front at the top.  Each end should be 3″ in from the side of the pillow.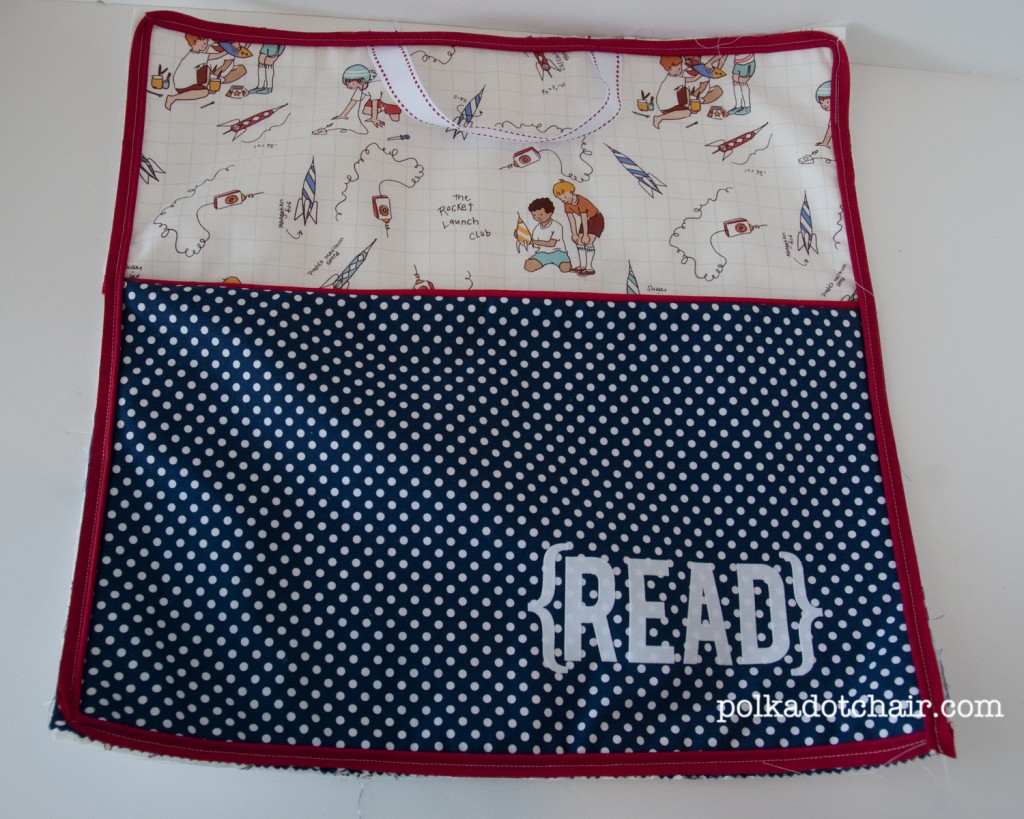 Using your piping foot attach piping to the edge of the pillow front.  Raw edge of the piping flush with the raw edge of the pillow front.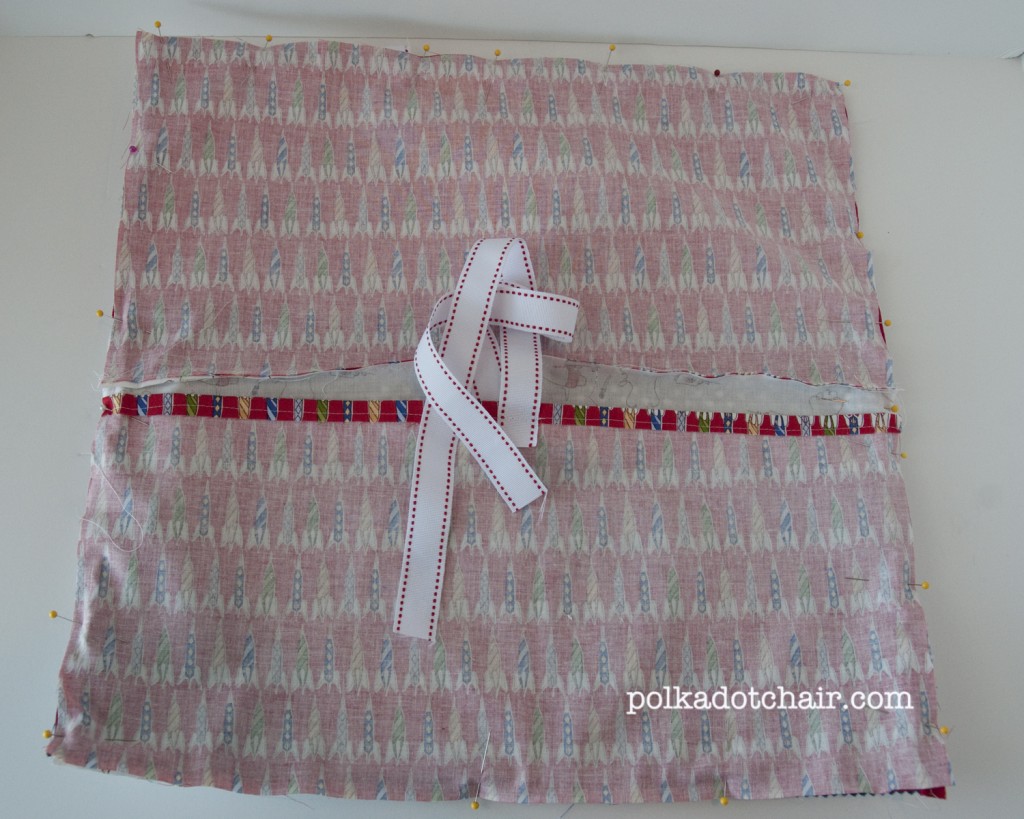 Pin the 2 pillow back pieces to pillow front piece. The ribbons should be matching in the center and the piece with the extra piece sewn onto it should be on top (the photo is wrong, learned that one the hard way *wink*).
Using your piping foot sew pillow front to pillow back along the same stitching line you used to attach your piping.
Clip corners, turn right side out and you're done!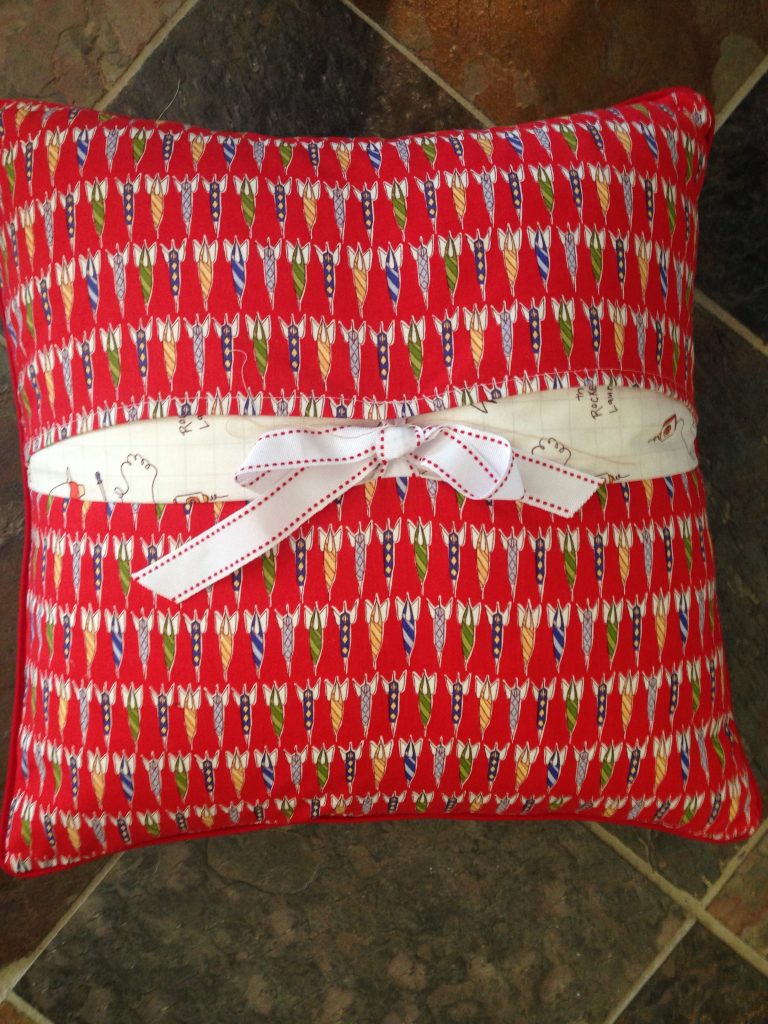 If you like this project, you may also like the sewing projects in my book. Click here for more information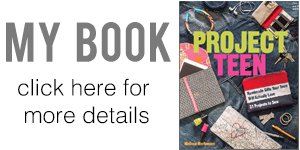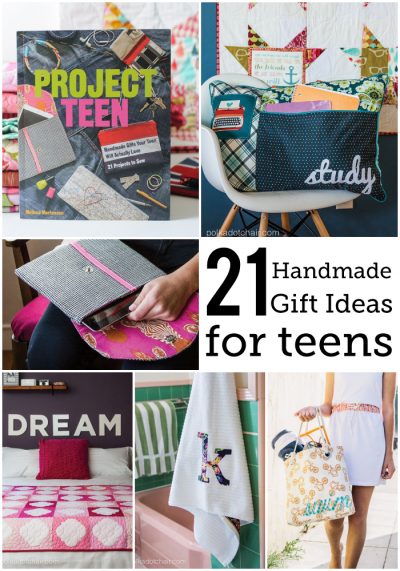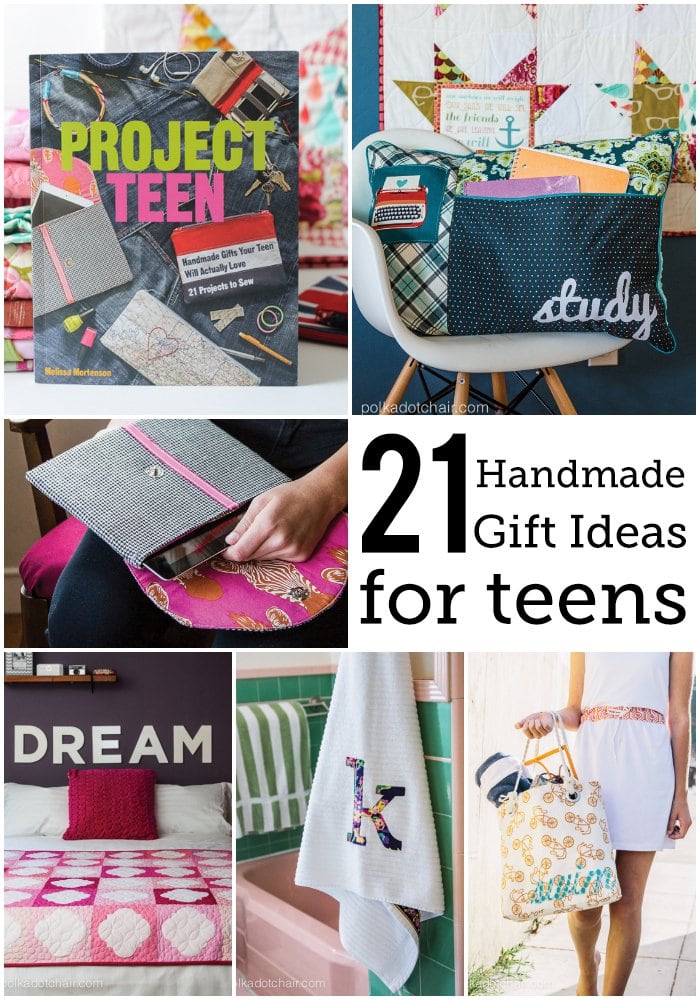 Connect with me:


28