I always love it when I find new quilt patterns that I want to make! Today's project is one of those quilt patterns. Amanda from Jedi Craft Girl stitched up this gorgeous Across the Board quilt using Derby Day Fabrics! Keep reading to find out more about the quilt and her pattern. If you like this post then you may like this free Turnstile Baby Quilt Pattern.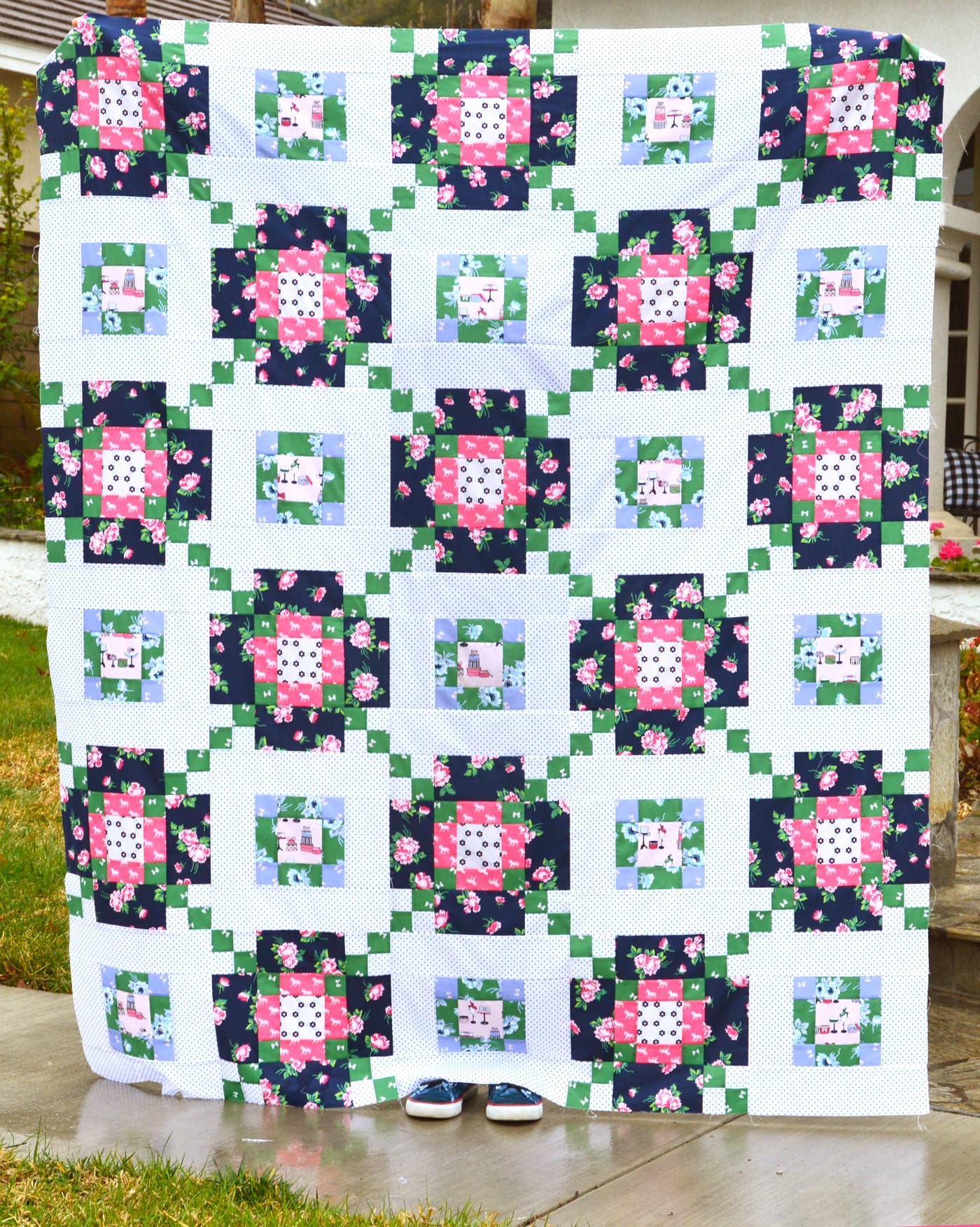 Derby Day Fabrics Blog Hop Week 4:
We are now into week 4 of the Derby Day Fabrics blog tour. It has been so fun for me to see all of the creations using the Derby Day fabric line.  It's kinda crazy actually. I designed this line almost 2 years ago. It seems like it takes forever for fabric to go from concept to reality. It's actually not as long as it seems since you are busy almost the whole time between turning in the files to be printed and getting actual fabric in your hands. By the time the fabric comes out you pretty much second guess everything, you've done.  You've just been looking at it for way too long!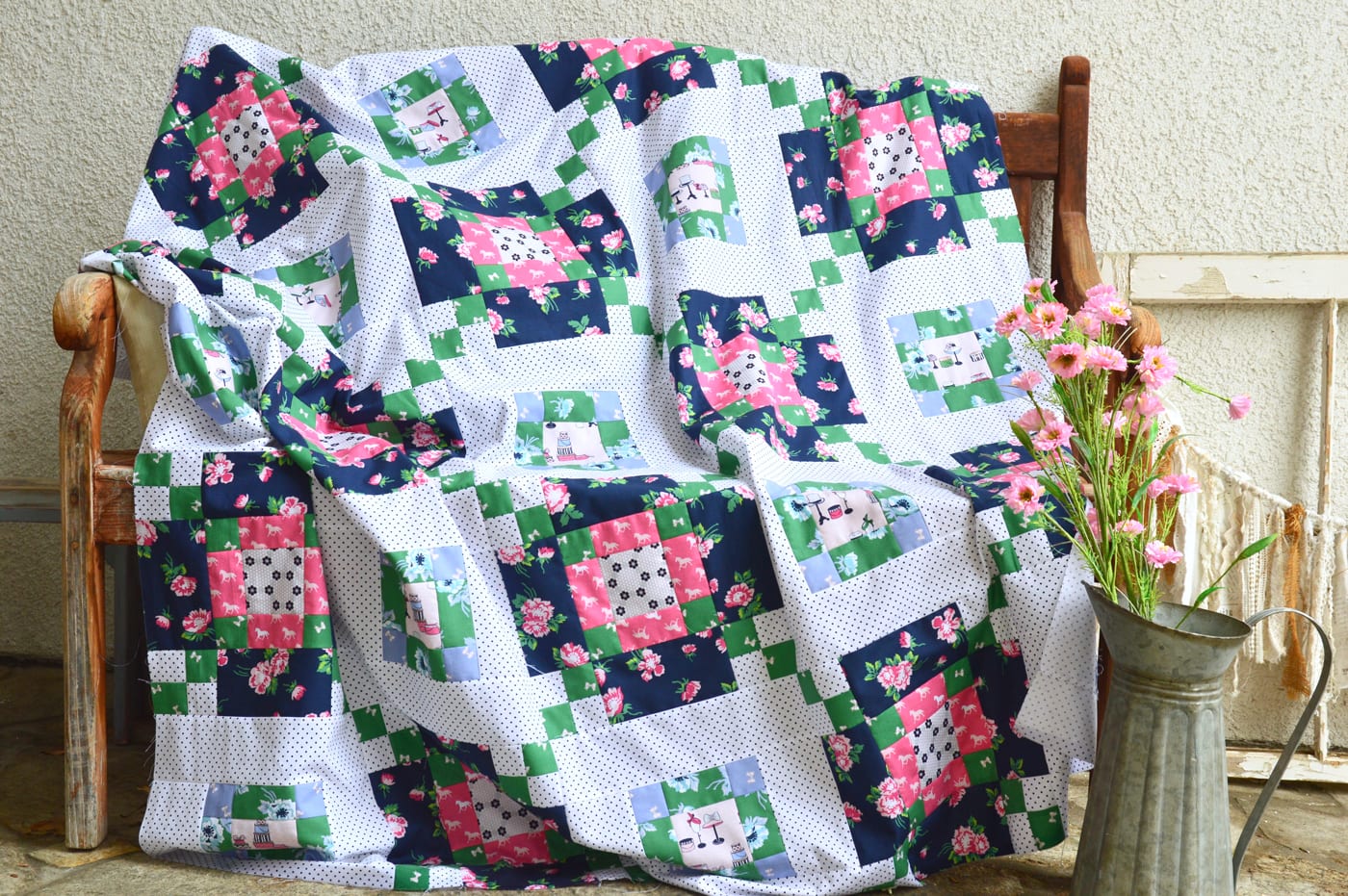 Which is why I love SO much when people start sewing with it! I love to see what everyone's take on the same line of fabric is. Which colors they gravitate towards and which prints are their favorites.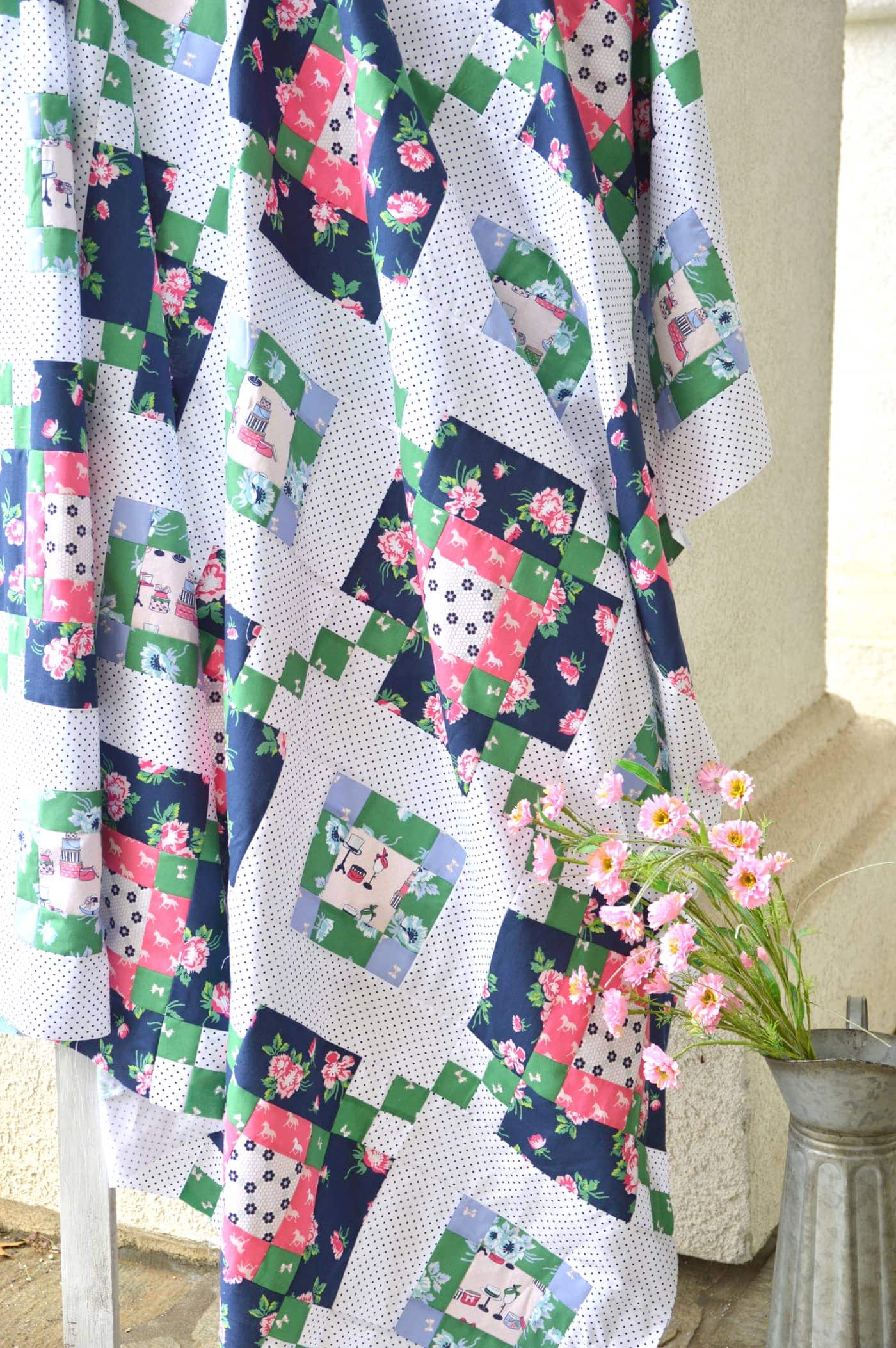 Amanda's quilt, the Across the Board quilt was inspired by horse racing! She jumped off the term "across the board" which means that you bet each horse in the field.  I love that the pattern is not too horse racing specific and could be used for many different fabric styles and colors!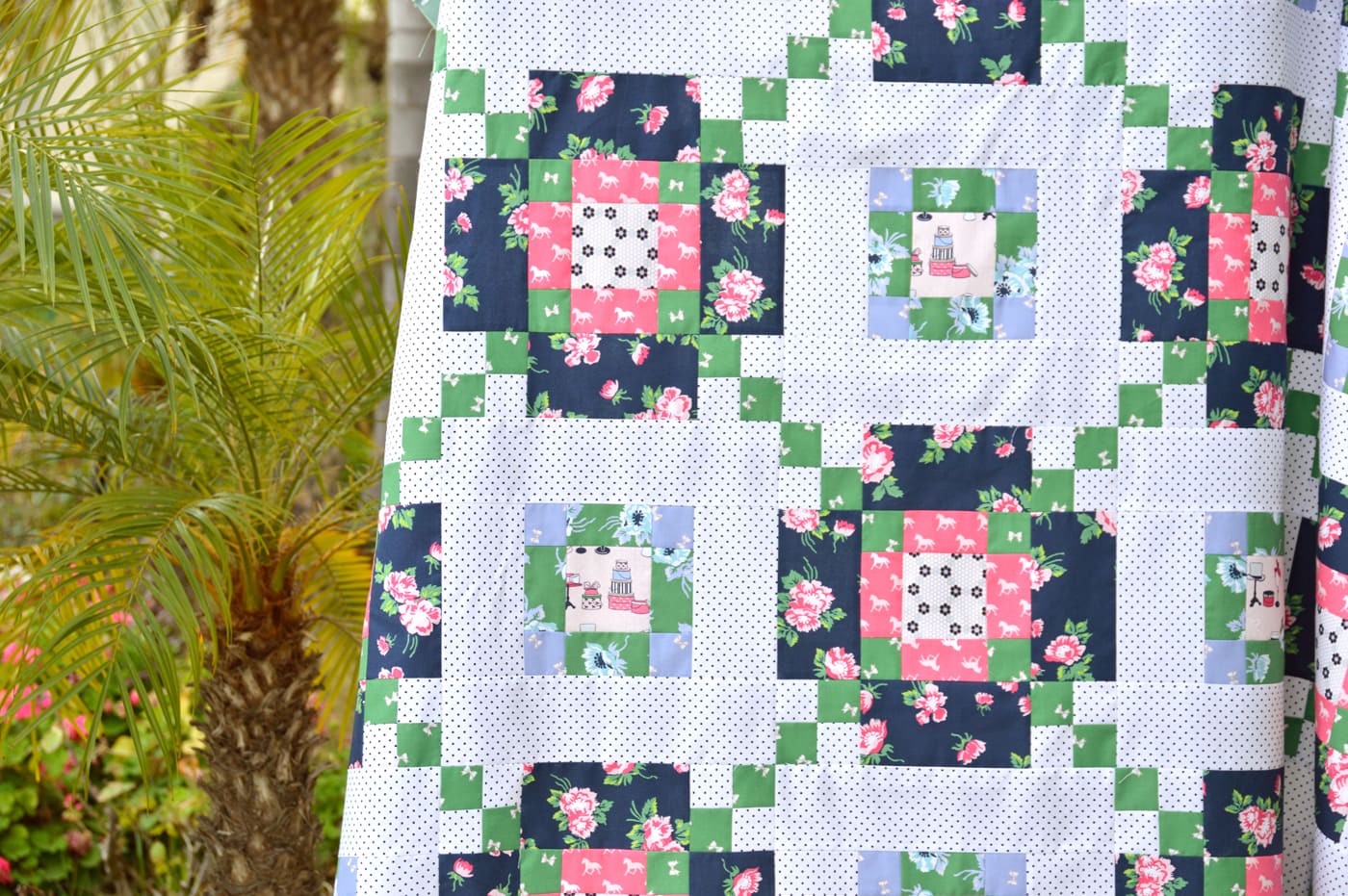 If you don't know Amanda, you should stop by and check out her blog. She regularly shares new quilt patterns, free quilt tutorials, and other fun DIY projects. Right now she has a Christ-Centered Easter series with printables on her blog.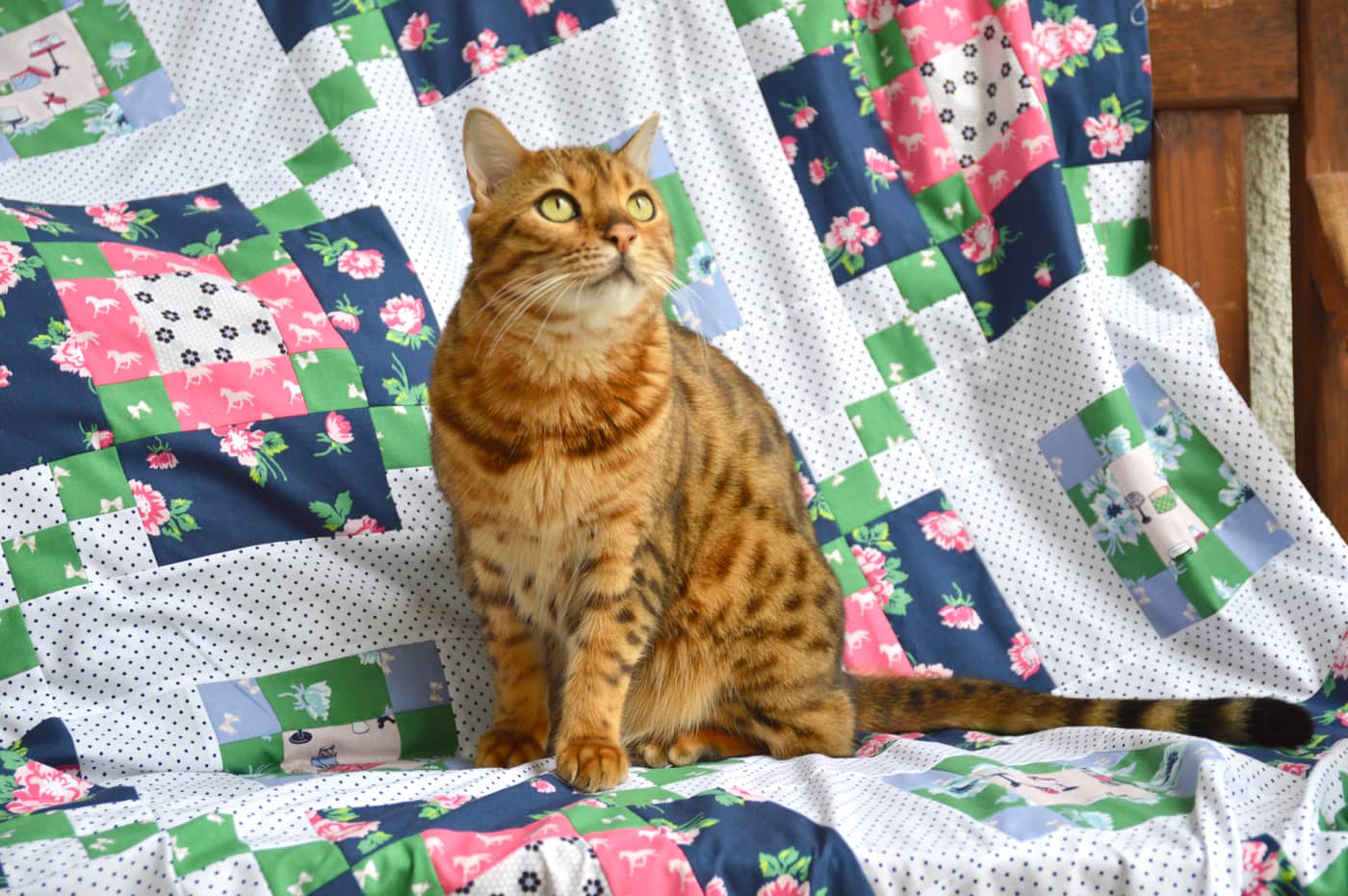 She also has a cat named Mufasa who regularly makes appearances on her blog and Instagram accounts.  She even throws her birthday parties 🙂
To see more projects using Derby Day Fabric just CLICK HERE.
You can find the fabric in your local quilt shop. I know that Hawthorne Threads, Fat Quarter Shop, Missouri Star Quilt Co, and Etsy also have it in stock as well.
You May Also Like: