The right pressing tools are essential for achieving crisp, professional results in your patchwork quilting projects. Here are some of my favorite pressing tools used for quilting.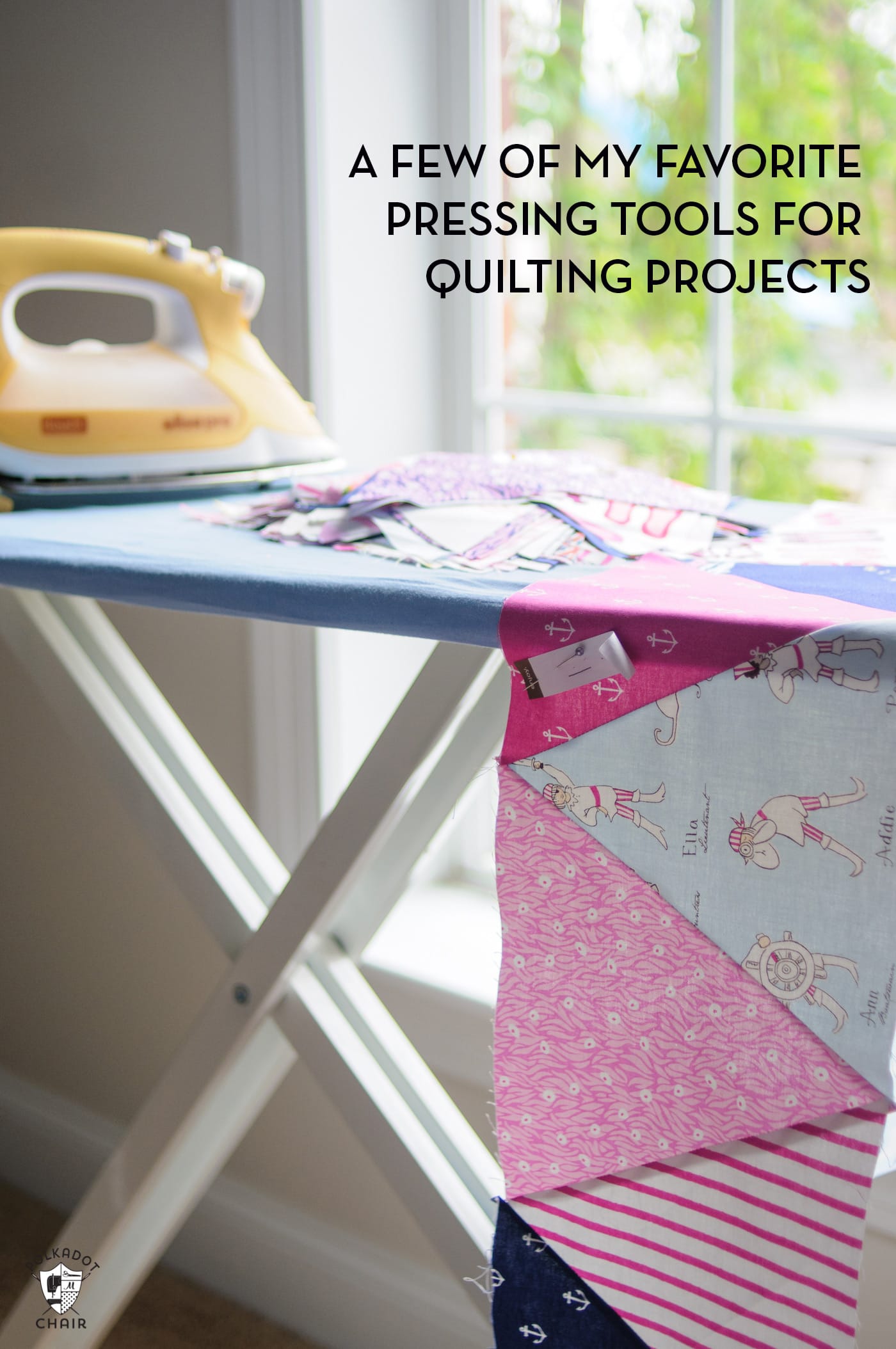 Pressing is an important part of patchwork quilting, but the selection of tools we might need are often lower our "must buy" quilting notions list.
Table of Contents
Perhaps because they aren't as exciting as some of the other types of sewing equipment and gadgets, but that doesn't mean they should be overlooked or always pushed to the bottom of that list.
My Favorite & Most Used Pressing Tools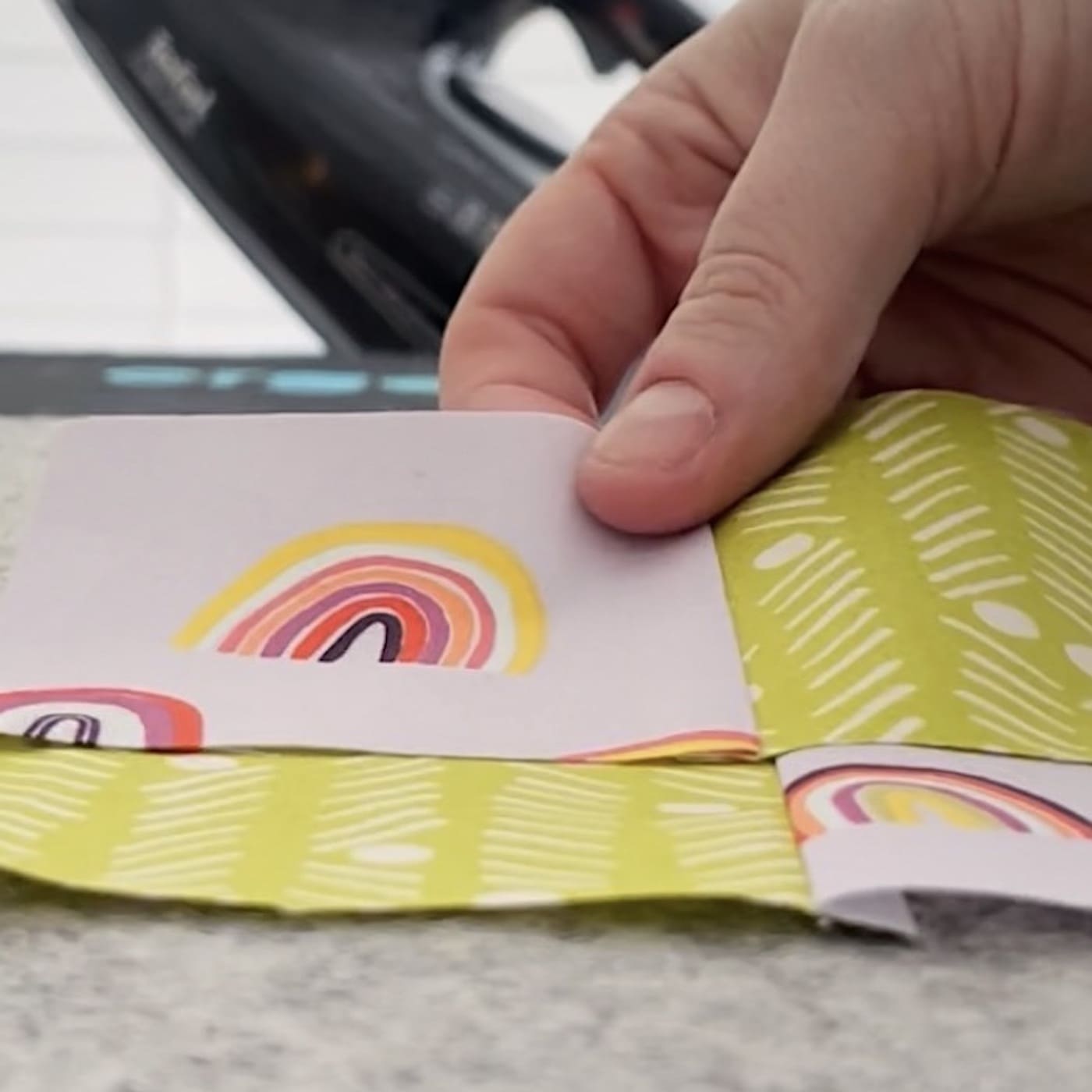 I've invited Amy Ball to share some of her favorite pressing tools that she uses when she's quilting. In addition to Amy's favorites, I'm sharing a few of my own as well!
Best Irons for Quilting
Amy:
I don't have a clever quilty one (although I would love one), but I have always preferred the "normal" sized irons to the mini crafting ones.
For me, the most important features of my quilting iron are to have it get nice and hot (but not too hot!), not too heavy (because then your arm doesn't ache after lots of pressing!), and an auto-shutoff (because I'm terrible at leaving it turned on even when I'm not using it!).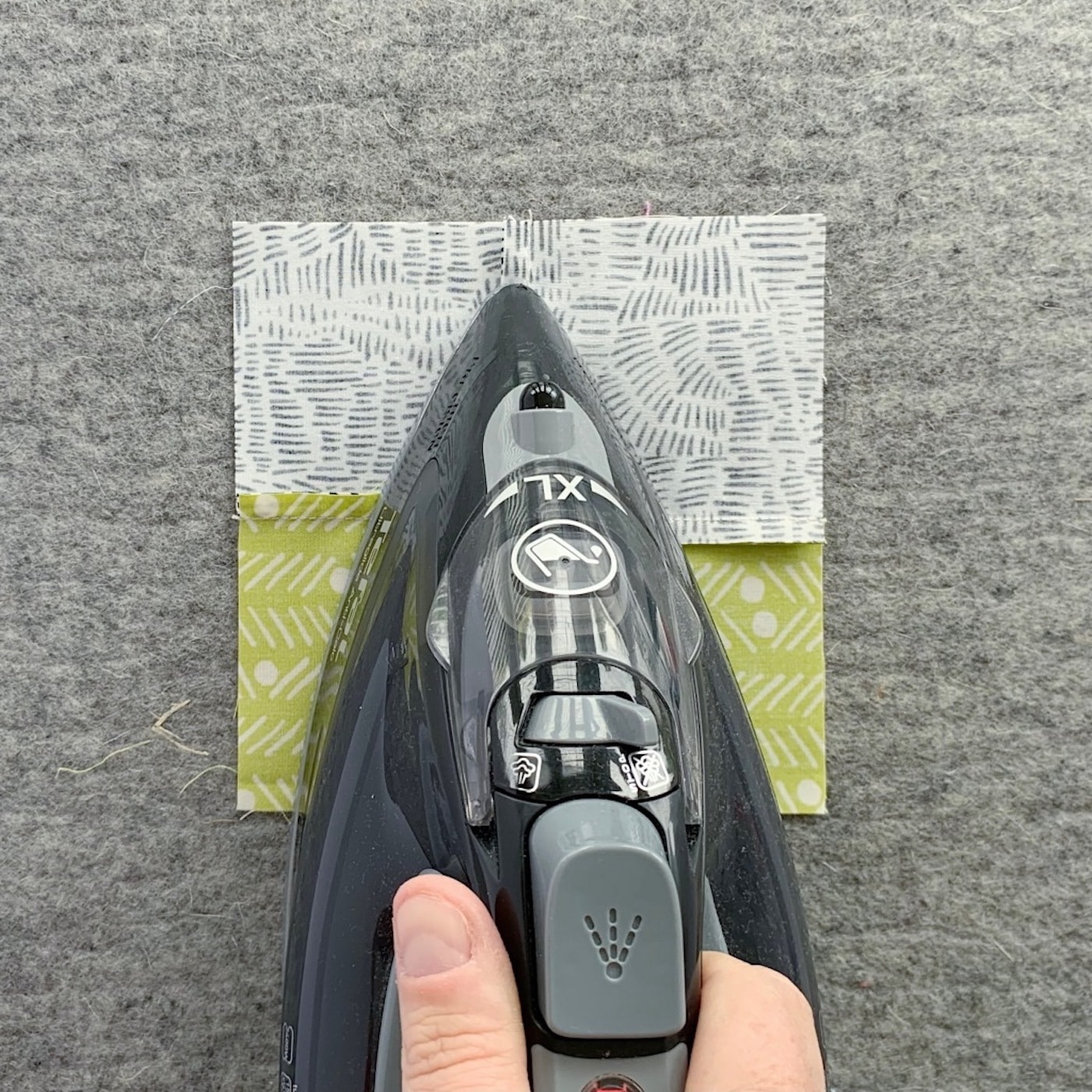 Melissa:
I have been through so many irons over the years. Right now, my favorite is my Oliso. I have arthritis, and it raises and lowers by itself, which is a big help to me. This is my second Oliso, as my first one burned up unexpectedly.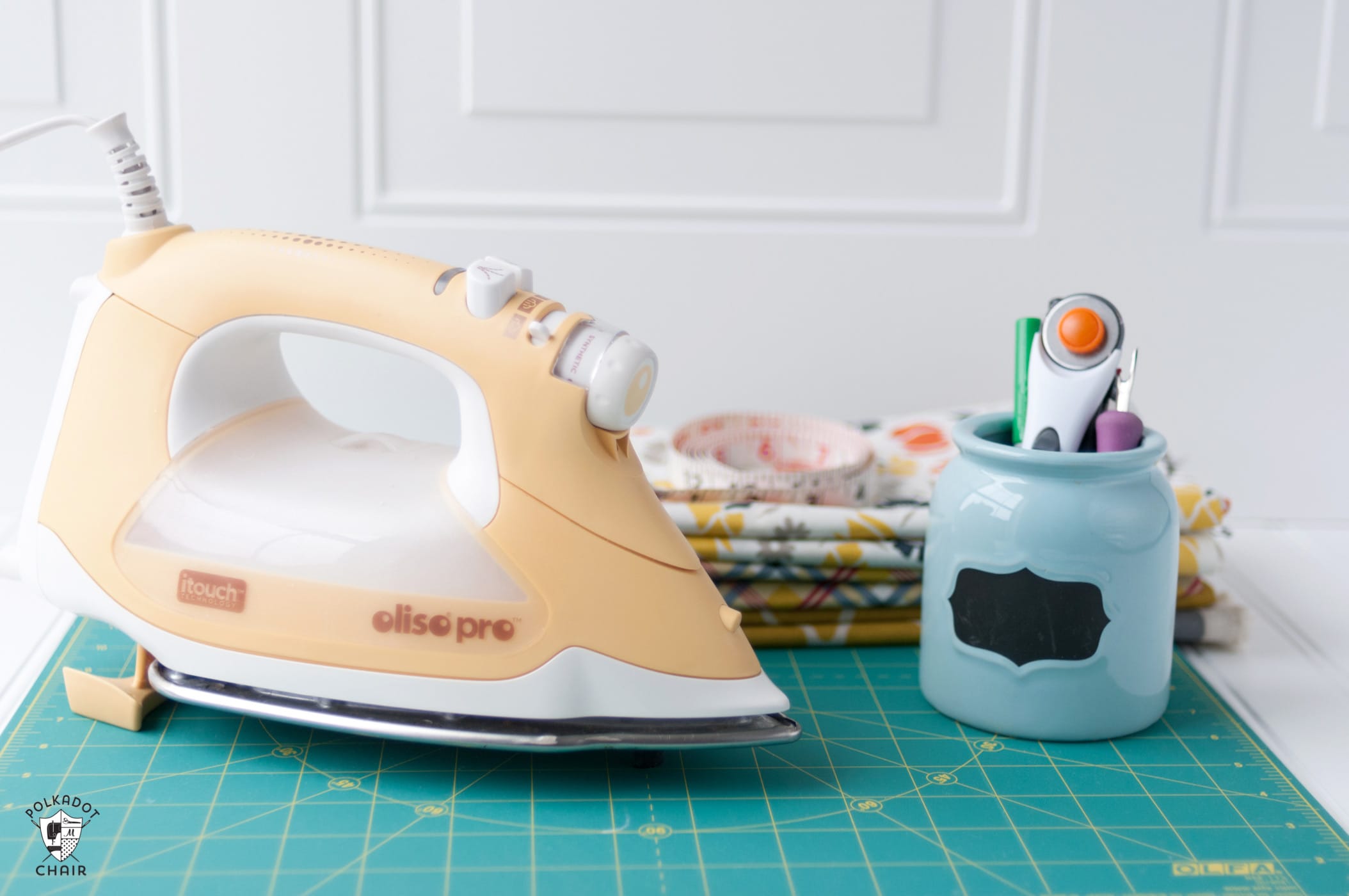 For the most part, I love it. It gets hot fast, but mine has been leaking lately. To be honest, I've never had an iron that didn't leak. I'm not sure it exists. The leaking is minimal and doesn't happen often. I keep a hand towel close by in case of a leak. Just a note: the iron in the photo is not plugged in; I would never place a hot iron anywhere but on an ironing board.
I have a friend who just purchased a Chi iron and loves it!
Mini Iron
Melissa:
I like to keep a mini iron on the table close to my sewing machine. I don't do all of my block pressing using this iron, as I've found it's not quite as accurate when you're working with bigger seams.
However, I love to keep it close when making half-square triangles or creating blocks using the stitch-and-flip method. I also like to use it when I'm foundation paper piecing.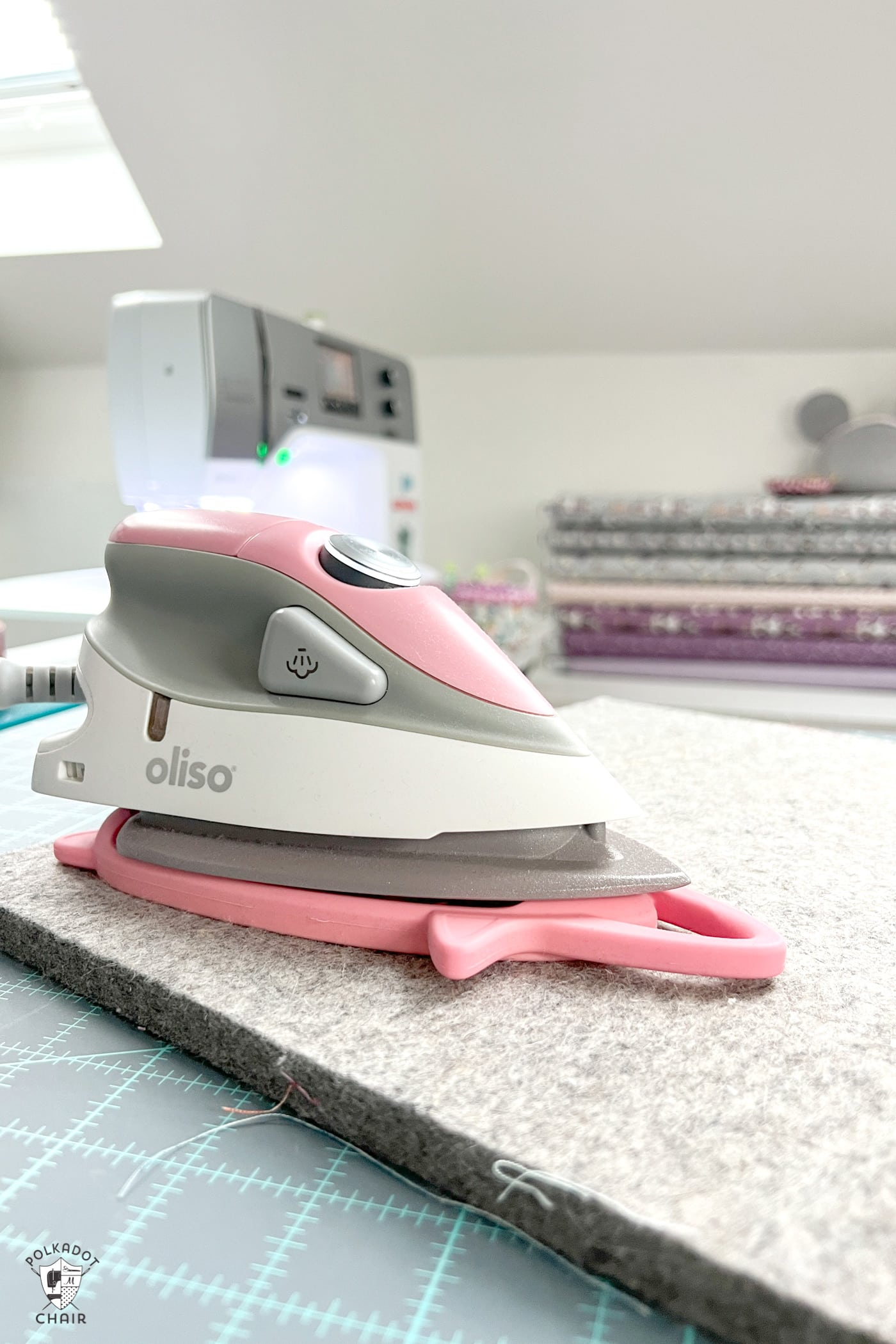 I have the mini Oliso. I like everything about it except it does not have an auto-off. I believe they are developing a newer mini iron that does have an auto-off, so check before you buy!
A Felted Wool Pressing Mat
I would highly recommend spending the extra money and getting a 100% wool mat; they are thicker and better quality, which means they are more effective and last longer.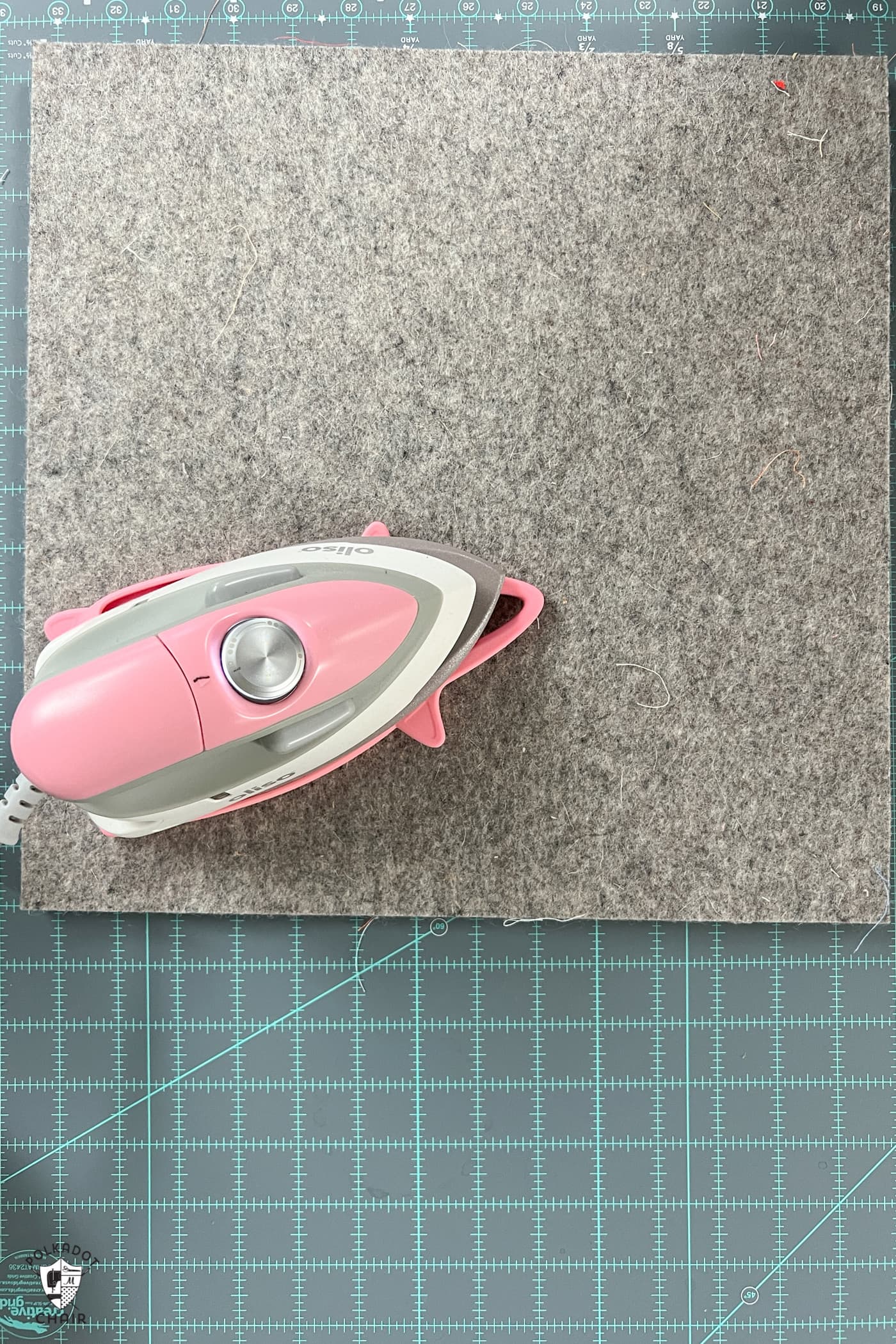 Wool pressing mats are a fantastic tool because the textured surface helps to stop fabric shifting as you press, the felted wool absorbs the heat so both sides of your patchwork are pressed at once, and seams and stitches sink into the soft surface giving a crisper pressing finish.
Pressing Spray
Amy:
Like the wool mat, these aid the pressing process because they relax the fabric, which helps smooth the wrinkles and create a crisper-pressed seam.
There are many different brands, but I only ever use Flatter (by Soak). It is starch-free, and the fragrances are all clean and fresh smelling; I find most other brands to have quite a strong chemical-based scent (to me, anyway!), and I'd prefer something a bit lighter on my quilting tops and patchwork projects.
Seam Roller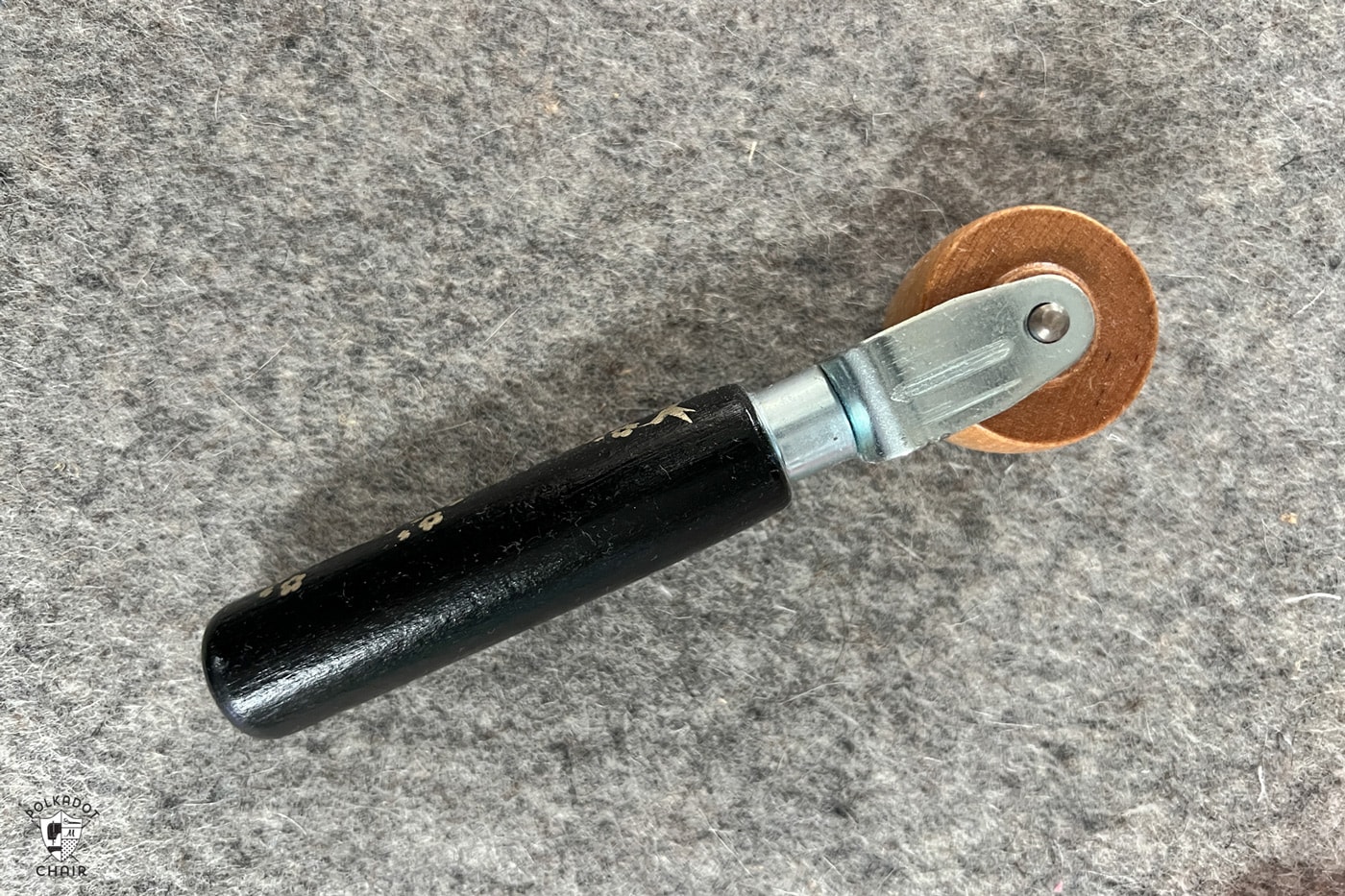 This is a great little tool and, if I'm being honest, far more effective than I first thought it would be. I would never only use a seam roller on a project, but they can be a great substitute for an iron when required. Seam rollers are especially useful for foundation paper piecing.
Tailors Clapper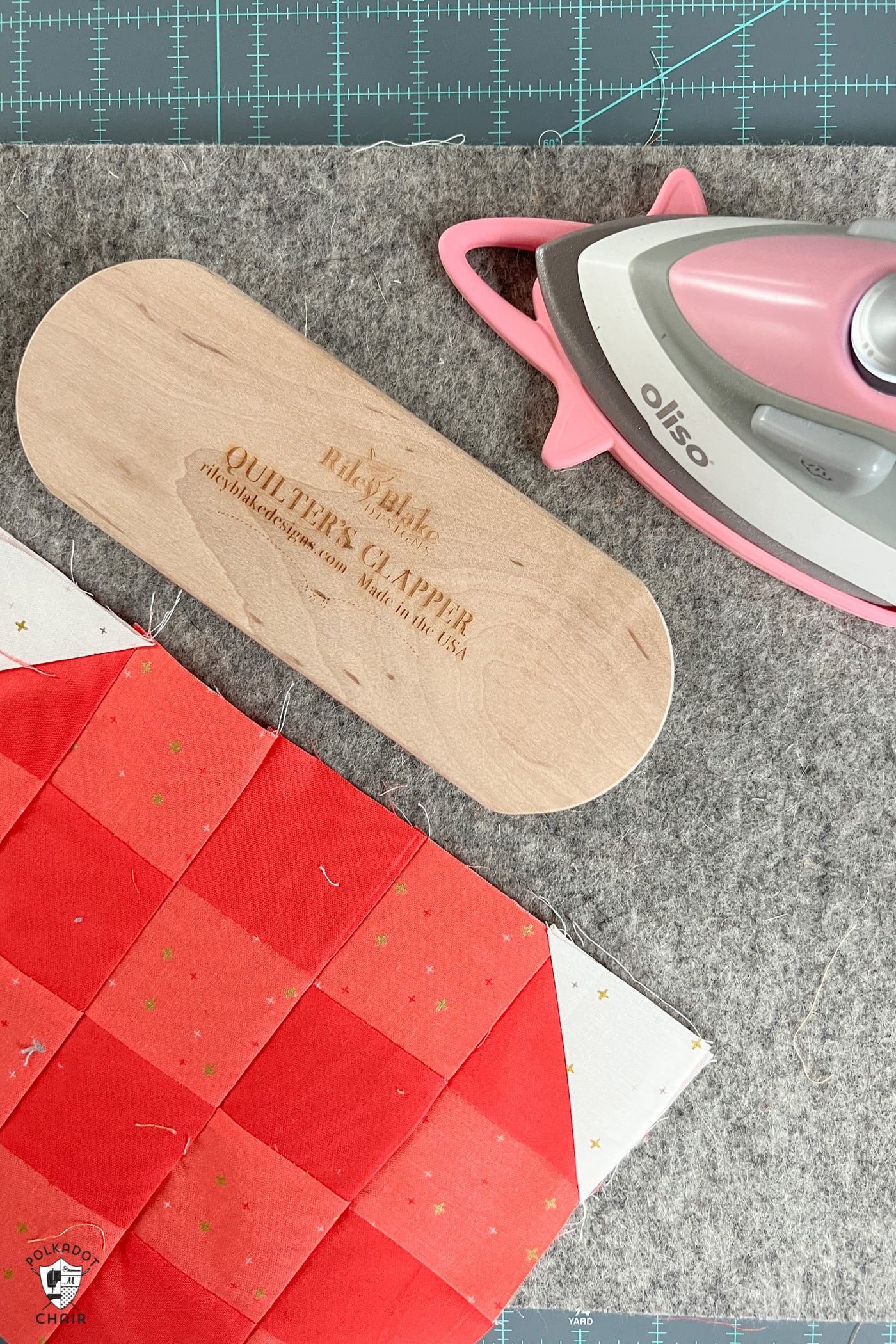 A tailor's clapper is a wooden tool designed to help set seams and create sharp creases. It's used by placing it over the seam immediately after pressing to hold the heat and moisture, resulting in crisper seams.
Good Ironing Board
After many years of quilting, I finally invested in a really good ironing board (a Reliable Brand one), and I adore it. I'm tall, and I can raise it up high enough to use it comfortably. It's also a little bit wider than a standard ironing board, which I love. It was an investment, but one that I felt was worth it, given the number of hours I spend a day pressing.
Do you have a favorite pressing tool that we didn't include in our list? If so, just let us know in the comments section.
You May Also Like: