Today I'm so excited to be sharing a tutorial for a simple patchwork pincushion with you guys. It features one of my favorite new Riley Blake Designs fabric lines, Go Fly a Kite! I loved all of the prints so much that I could not just pick a few, so I made the pincushion double sided.
Here's what you need to make it:
8 pieces of fabric cut to 2 ½″ squares (I fussy cut mine to show off the cute illustrations)
8 2″ wide by 10″ strips
1 yard of ric rac
2 scraps of fabric each 8″ x 8″
2 pieces of cotton batting cut to 8″ x 8″
Walnut shells & stuffing
2 buttons
 Long needle
Upholstery Thread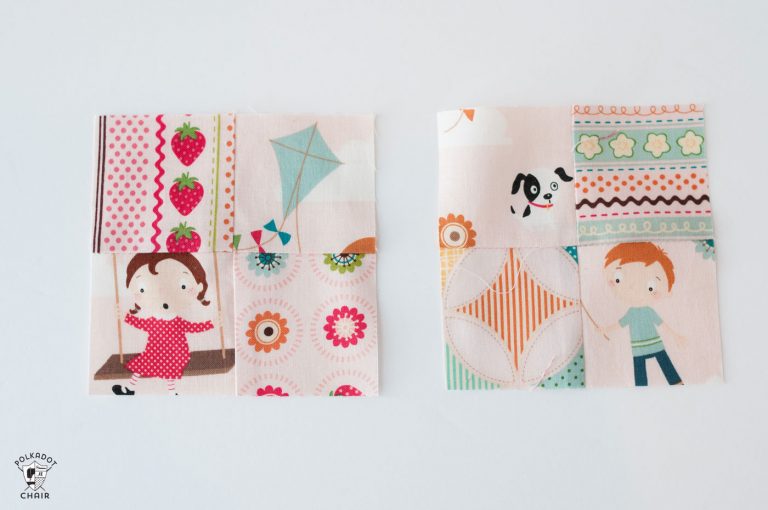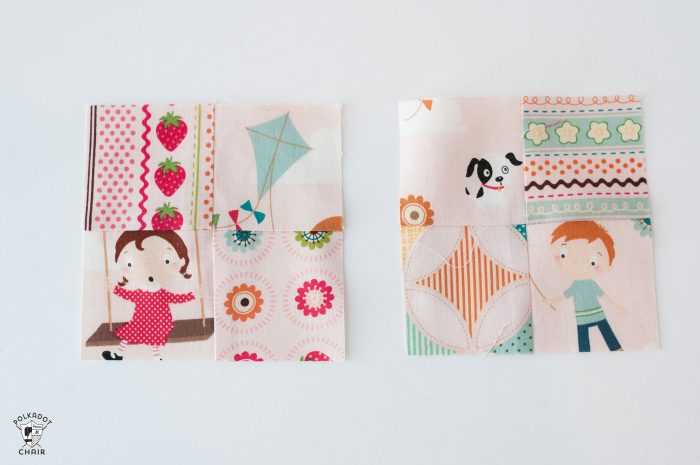 To begin:Piece 4 of your 2 ½″ squares together in a 2×2 format. Do this for both the front and the back of the pincushion.
Then sew the 2″ strips to the top and bottom of each square.  Trim even, and sew 2″ strips to the sides of each square.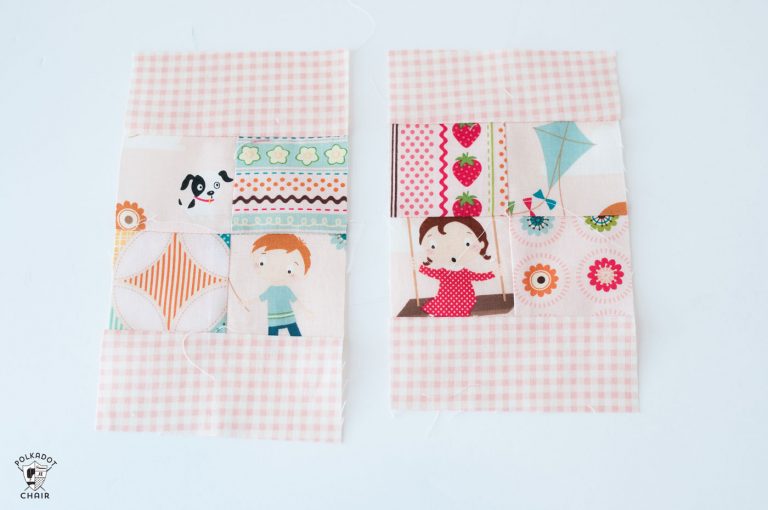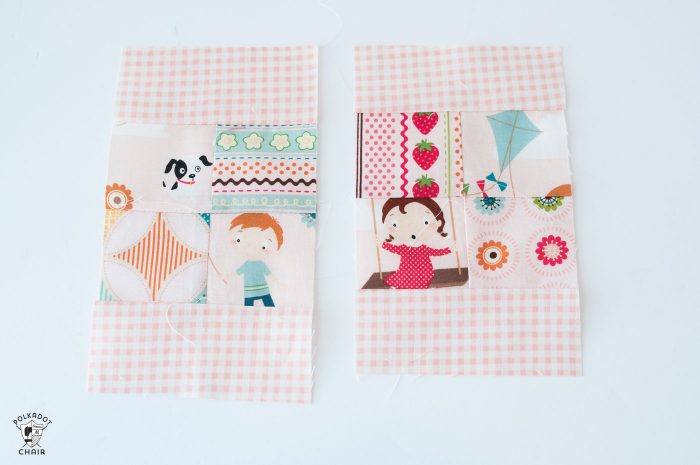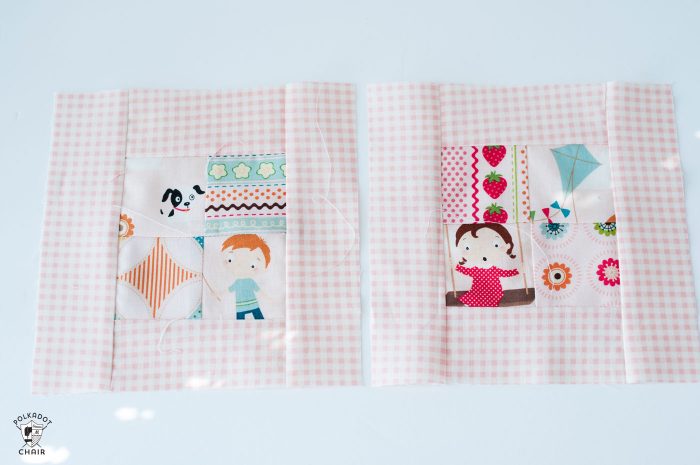 Press well.
Next you will want to add some quilting detail to the pincushion top and bottom pieces. Make a quilt "sandwich" with a scrap piece of fabric, a piece of batting then the quilted piece on top.
Quilt as desired, I free motion quilted some circles, but you can also do straight line quilting with a walking foot.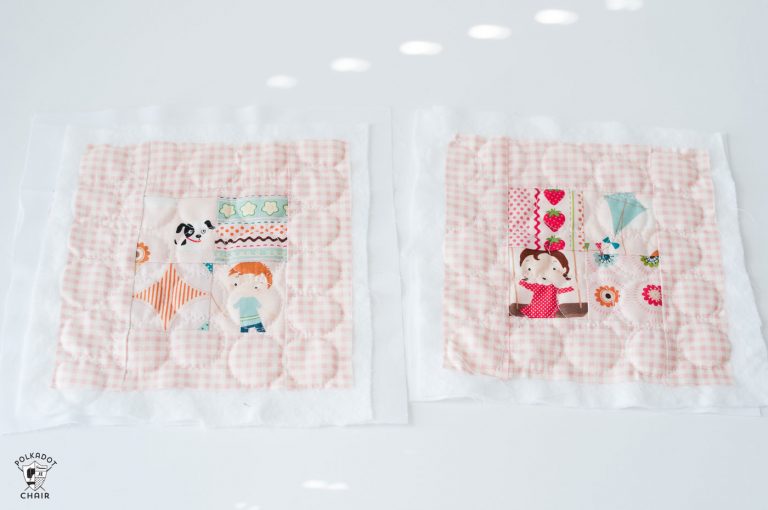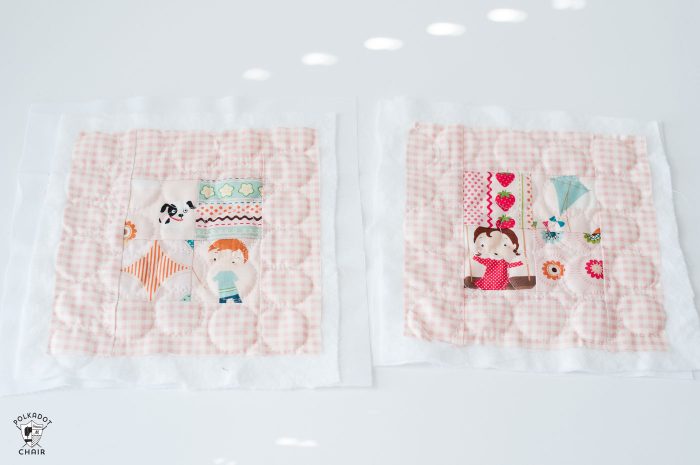 Trim your pieces so that your batting all layers are even.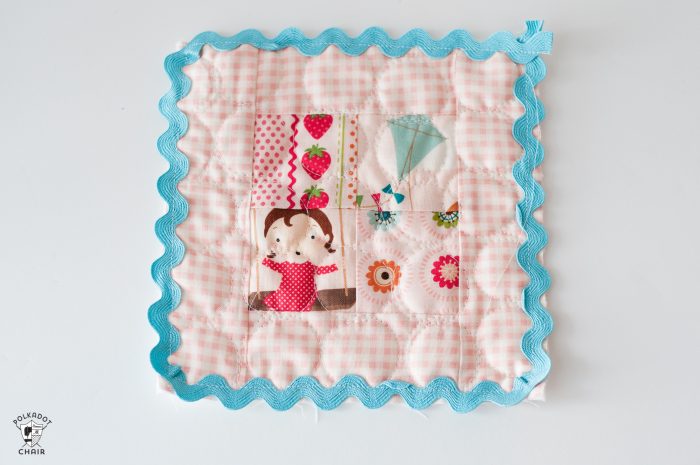 Stitch your rick rack to the edge of one of your pieces.  Just stitch right down the middle of the rick rack.Now lay your other piece on top, right sides together and stitch together, right on top of the stitching line you just made to attach your rick rack.  Leave a 2″ opening to turn right side out.
Turn right side out.
Stuff with a combination of walnut shells and stuffing. Hand stitch opening closed.
To finish up, using upholstery thread, stitch a button to the center of each side of the pin cushion.  To do this it's easiest to first do a few stitches to "pinch" the pincushion, then add the buttons.