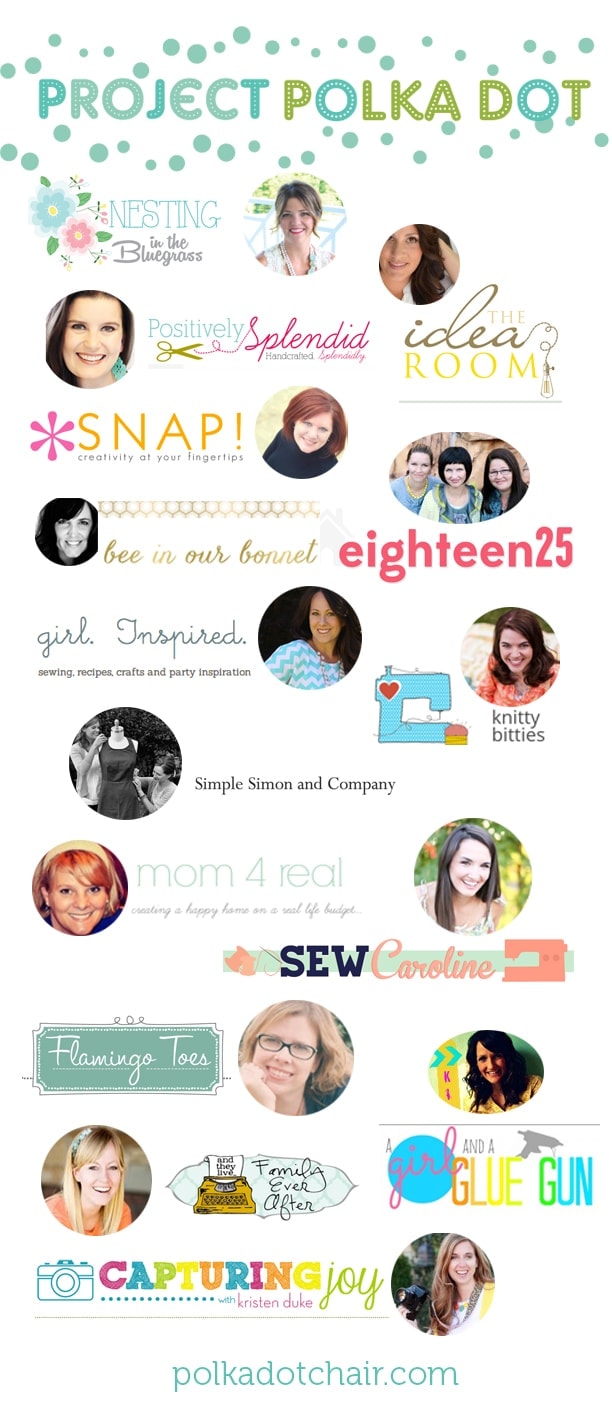 Last March I got a crazy idea to ONLY blog about Polka Dots for one month.  The idea came after I attended a blog conference and some one said to me "I can't remember your name, but you're the polka dot girl right?" I got a nice kick out of the comment (it was said to be complimentary)… After that I decided I'd just run with the whole polka dot thing.
Since last year's Project Polka Dot was so much fun, I thought it would be a great idea to bring it back for another year.  This year I've ramped things up a bit, more ideas, more giveaways and more guest bloggers!
I've got the most amazing group of ladies that will be sharing all kinds of Polka Dot ideas with you all month long!
Please stop by their blog and say "HELLO" from me!! I do love them all for doing this and want them to all feel appreciated!
Project Polka Dot officially kicks of next Monday.  All during March (with a few exceptions) this blog will be all polka dots. all the time. (I always wanted to say that *wink*)
Just so you know, I hand picked some sponsors to work with me for this series. I wanted to get some great stuff to give away to YOU! So you'll be seeing a higher concentration of sponsored posts than normal.  Don't worry! It's just for this special series and only because I have some AWESOME ideas to share with you and some great stuff to give to you guys!
Lots of great giveaways from fabric, to ribbon to stencils and more… The good news is, you'll only have to enter ONCE to enter all of the give aways for the month. Cool huh!! More details on that with our first giveaway.
Connect with me: