I've had a great time this year making holiday t-shirts for my kids and thought it would be fun to make one for Christmas for my daughter. She's 11 now and offically a "tween"… so we had to go with a more grown up design.
I got the idea from a napkin I saw at the store.  I thought it would be fun to create a "faux" Santa Shirt.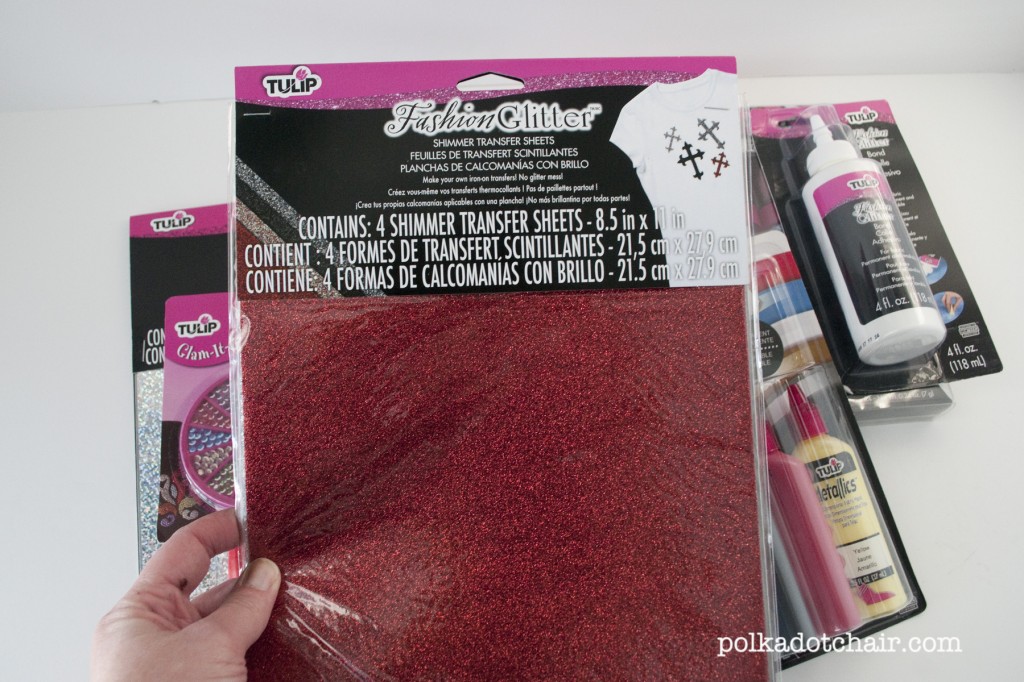 To create this shirt I used the Tulip Shimmer sheets, and I LOVE THEM. They are iron on  sheets of glitter!!  Hello Sparkles! It's the first time I've been exposed to this product and found it super easy to work with.
Here's how to make the shirt. You'll need:
-Red Turtleneck
Tulip Twilight Shimmer Transfer Sheets
-Circle Punch
-Paper trimmer, or exacto knife and straight edge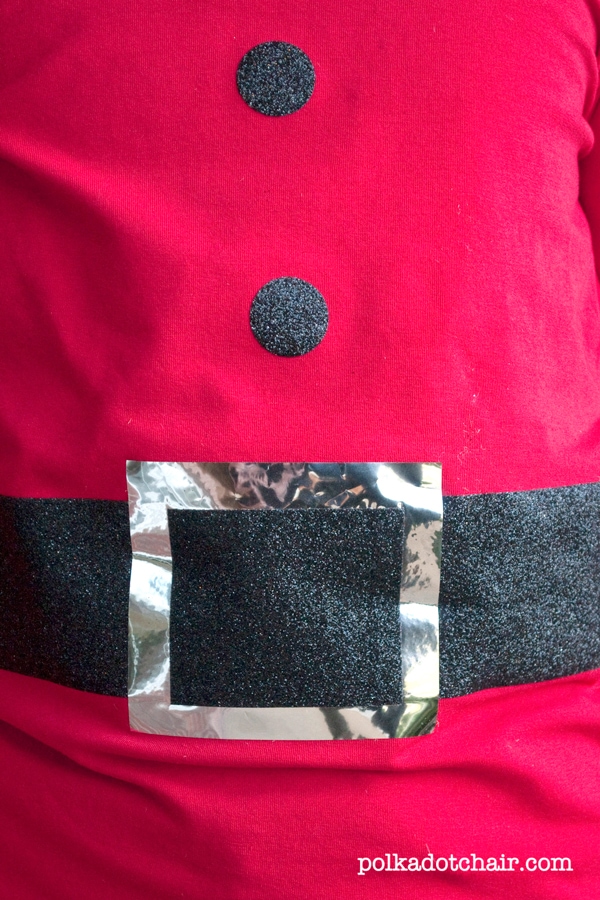 To begin:
Decide how wide you want your belt.  I went with 2 ½″ wide. The width of the belt will depend on the size of your shirt… smaller shirt size smaller belt… etc.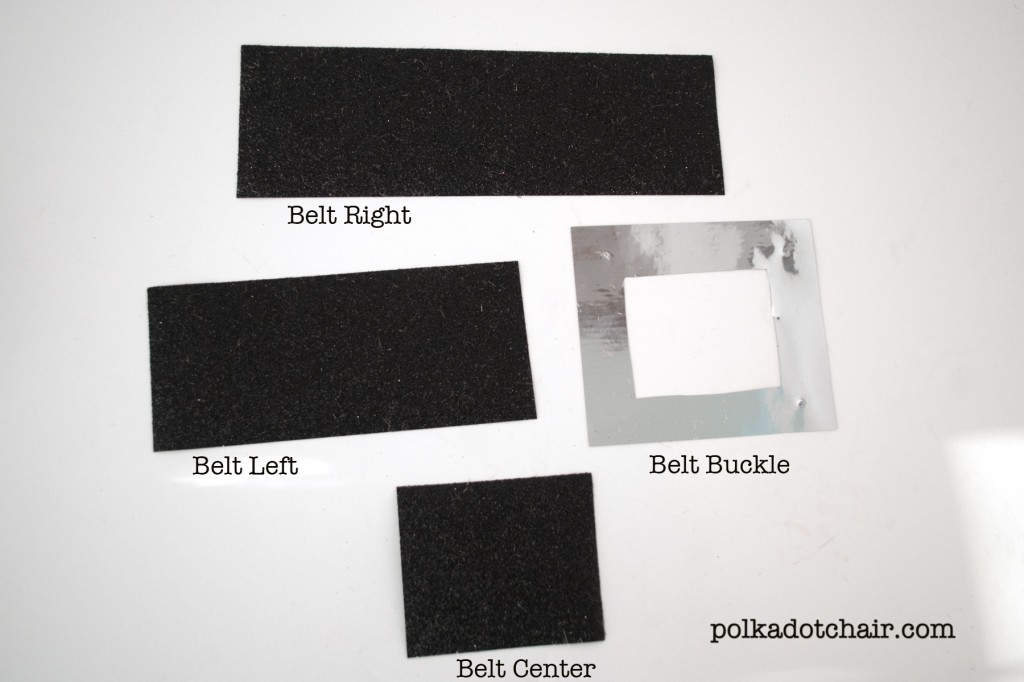 Cut your pieces of shimmer sheets.  I only used one sheet of black glimmer, you'll have plenty, just think about how to lay it out before you cut it. I used my paper trimmer.  You'll have pieces for the belt center, belt left, belt right and from the silver cut a belt buckle. Your belt buckle should be about 1″ bigger than your belt. So if your belt is 2 ½″ wide, cut the buckle 3 ½″ x 3 ½″.
I cut some of the center out of the belt buckle (it wasn't perfect the belt center piece will cover it), just to reduce the bulk – it's up to you if you want to do this, you don't have to.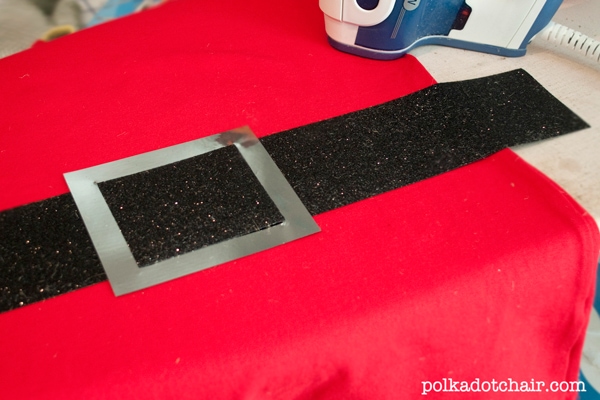 Next lay all of your pieces out on your shirt.  Get them just like you want them.  Trim off the extra on the sides. The belt center piece goes on TOP of the belt buckle piece.
Place a pressing cloth over the cut pieces and iron.  About 40-50 seconds, no steam.
Just to make sure it was stuck down good, I then ironed the inside of the shirt too.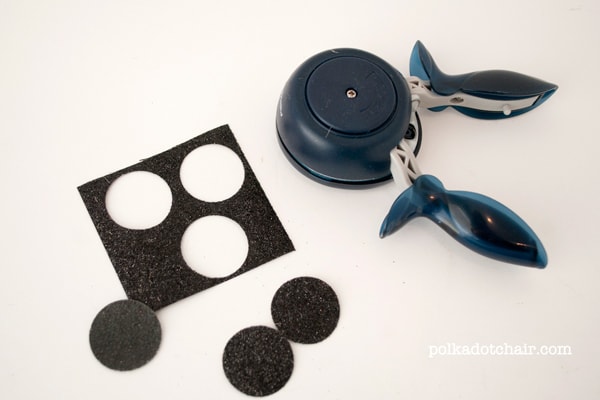 To make the buttons, I used  a circle punch and punched 3 circles from the shimmer sheet. It punches very nicely!
Then just line up the buttons and press them the same way you did the belt.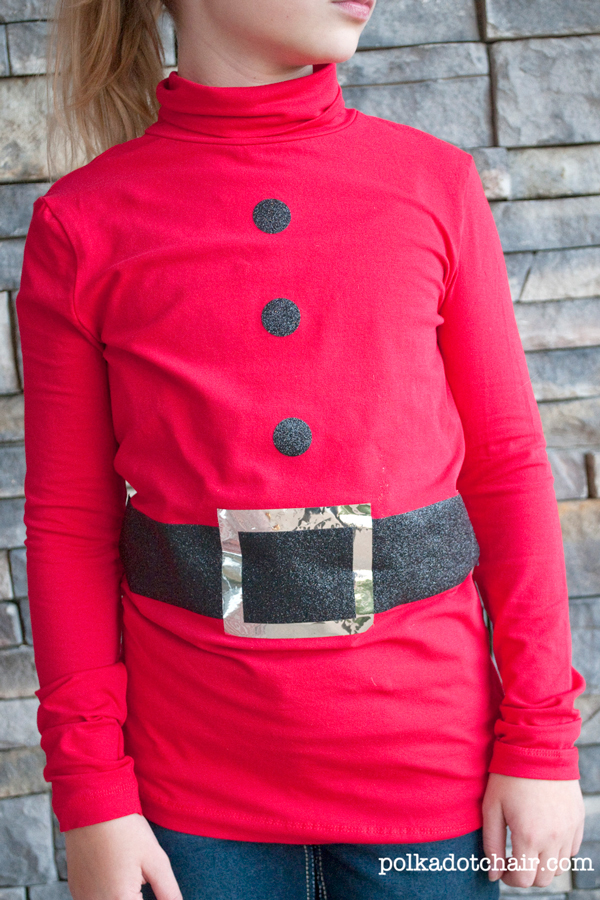 That's it! You're done.
Check out what other bloggers have made with their Tulip Shimmer sheets here:
Find out more about Tulip Here:
Web: http://www.ilovetocreate.com/
Facebook: https://www.facebook.com/lovetocreate
Twitter: https://twitter.com/ilovetocreate
Pinterest: http://pinterest.com/ilovetocreate/
*Disclosure: This post was sponsored by Tulip and Blueprint Social. I recieved compensation and free product to write this post.  All opinions, ideas and words are 100% my own.