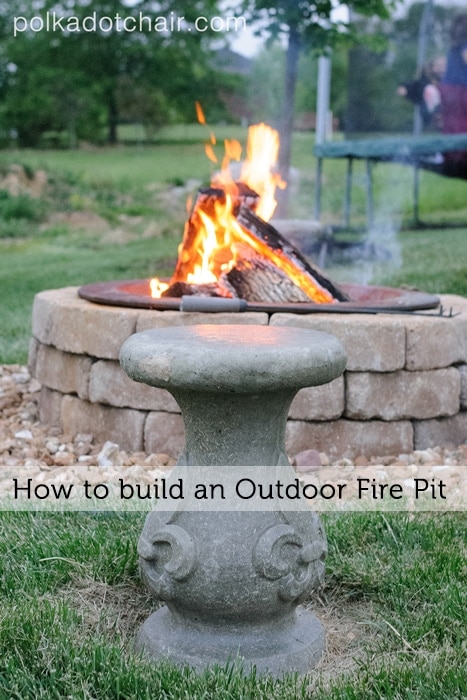 A couple of years ago I shared with you this post about how to build an Outdoor Fire Pit. I mentioned in the post that we were trying to think of something "clever" for seating around the fire pit. We live in the South and in the hot summer months you don't want to sit in the grass (the chiggers will get ya!) I've received quite a few emails about the fire pit since then, so I thought I'd share an update with you today!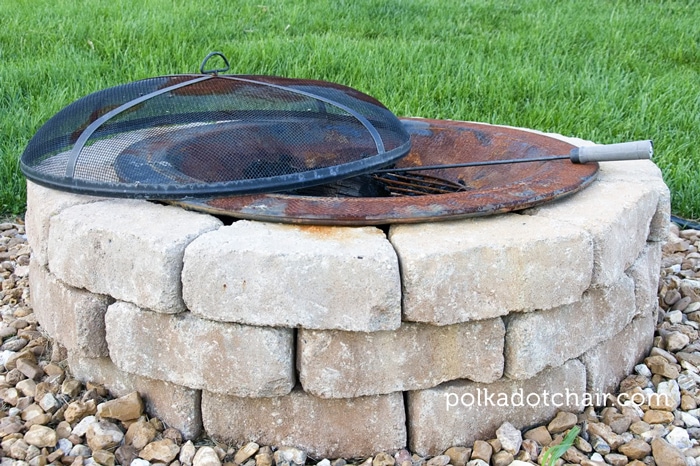 After a summer or two of dragging out our camp chairs to roast s'mores we finally found something fun to provide seating around the fire pit.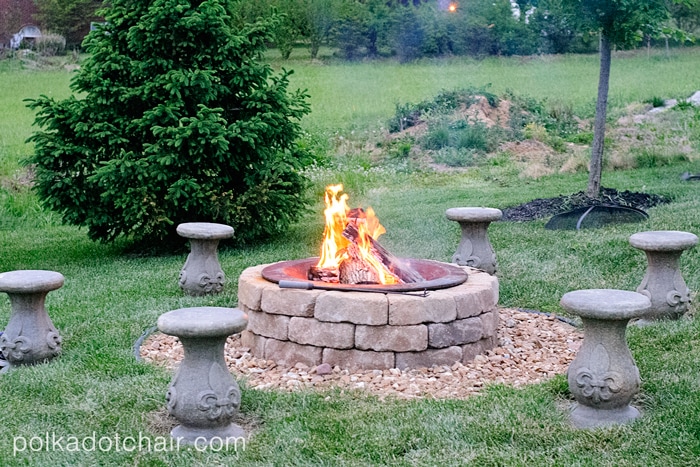 It was pretty simple actually, and easy to install. We bought Bird Bath pedestals!  They were flat on the top to make them comfy to sit on and since they are MADE to go outside we didn't have to worry about them rotting away.
We arranged them in a circle around the fire pit (the DIY for the fire pit can be found here, all the components can be purchased at a local hardware store) . We cut out the sod under each pedestal and leveled them with dirt. We have a slight hill in our fire pit area so we just cut away a bit at the hill in the spots that we needed to so that the pedestals were all level.
Other than requiring some good old sweat and muscle, it was a pretty simple project- no more dragging camp chairs out to the fire pit.
Connect with me:


Linking up:
AND