Disclosure: This post is sponsored by MIRACLE WHIP as part of a their blogger network. All year long look for great new recipes for you to try pop up here courtesy of MIRACLE WHIP. All opinions are 100% mine.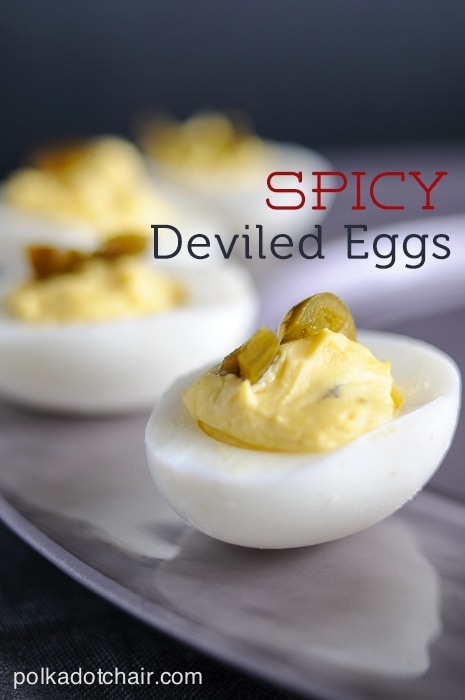 I love Deviled Eggs!! Do you?  Seems like it's one of those "you do or you don't things"… Both my Mom and Mother in Law have always made delicious Deviled Eggs.  I remember when my son was younger, one year on Easter he ate ONLY deviled eggs for dinner… It was hilarious! Now he's 13 and still loves deviled eggs, but he eats the ham at Easter dinner too :).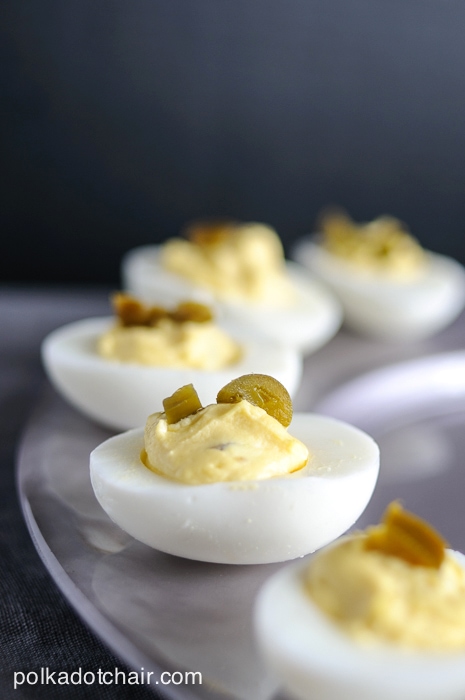 This year I decided that I'd try a new deviled egg recipe.  I mean we've been eating these things for years, it's about time to mix it up a bit don't ya think!?!?
I love it when sweet and spicy foods combine. The recipe for these Spicy Deviled Eggs, combines the sweet and tangy taste of MIRACLE WHIP with the spice of a Jalapeño, and they are good…. really good.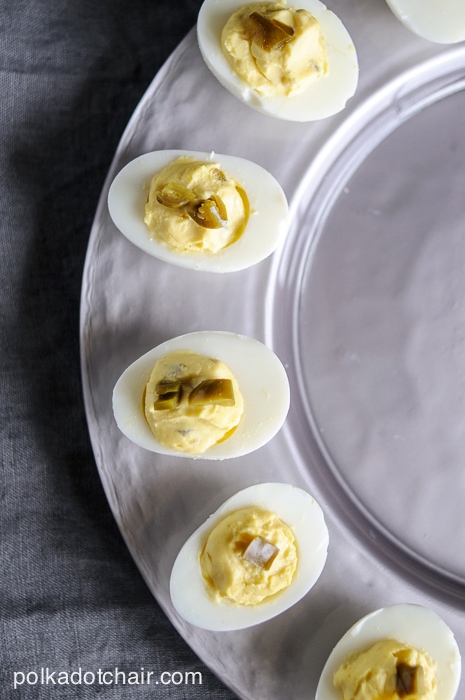 MIRACLE WHIP Spicy Deviled Eggs
Ingredients
12 Large Eggs Boiled
2/3 Cup MIRACLE WHIP Dressing
2 t GREY POUPON Mustard
1 Jalapeño, diced and seeded - you can use canned if that's all you can find
Salt and Pepper to taste
Instructions
Boil eggs and remove the shells. Cut in half lengthwise and add the cooked yolks to a bowl.Save the egg whites. Mash with a fork (or add to a food processor if you prefer). Mix in the MIRACLE WHIP, Mustard and Jalapeño. Spoon into preserved eggs.
https://www.polkadotchair.com/miracle-whip-spicy-deviled-eggs/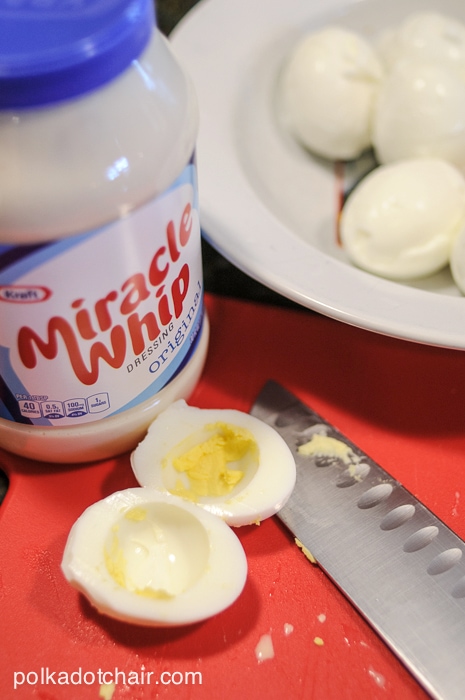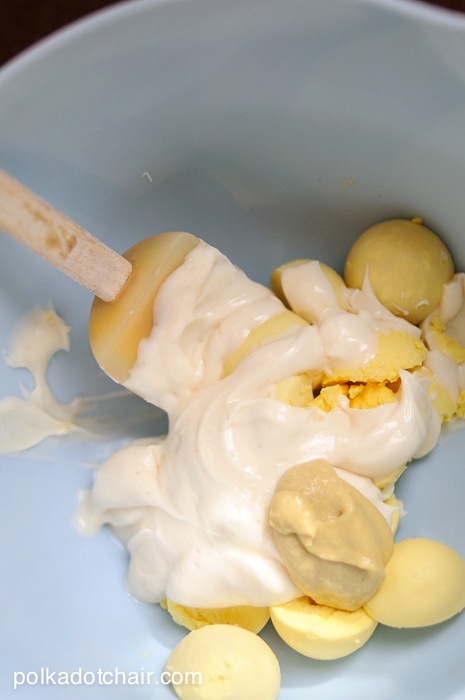 I've got a few tips for you as you make the eggs. The fresher the eggs the harder they are to peel after boiled.  I found that adding a teaspoon of baking soda to the cooking water helped the shells come off a bit easier.
Also, since you want your deviled eggs "pretty", you don't want your yolks to turn an ugly green color. This happens when the eggs are overcooked. To prevent this, follow the following steps to boil your eggs:
Add the eggs in a single layer in a pot. Cover with water 1" above the eggs. Bring to a boil. Turn off the heat, cover and cook for 15 minutes.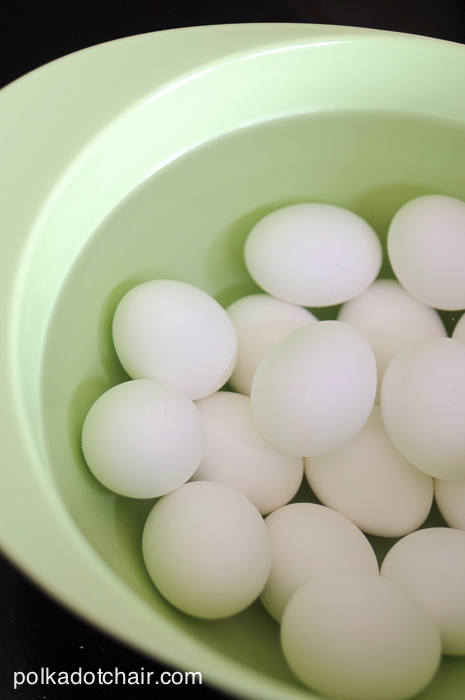 Immediately remove the eggs and transfer them to a bowl of ICE cold water. Let them cool. Keep them in the water until you peel them.
To fill the eggs you can do a couple of things.
1- Add the yolk mixture to a sandwich bag and cut a hole in the corner of the bag. This will make a custom piping bag. You can fill your eggs easy peasy.
or
2- I use a mini cookie dough scoop- makes for quick work. I was done in less than 15 minutes.
For more details on this recipe and many more from MIRACLE WHIP, visit their website.   I'm MIRACLE WHIP and #ProudofIt  – what about you?
Connect with me:


Linking UP
AND
0