We had some old outdoor pillows that were in need of a fresh look, instead of throwing them out I was able to recover the pillows and keep using them.  I even added an anchor applique to one of the pillows. The  project is easy to sew, to find out how just keep reading!  This Outdoor Pillow Covers project first appeared on Tatertots & Jello.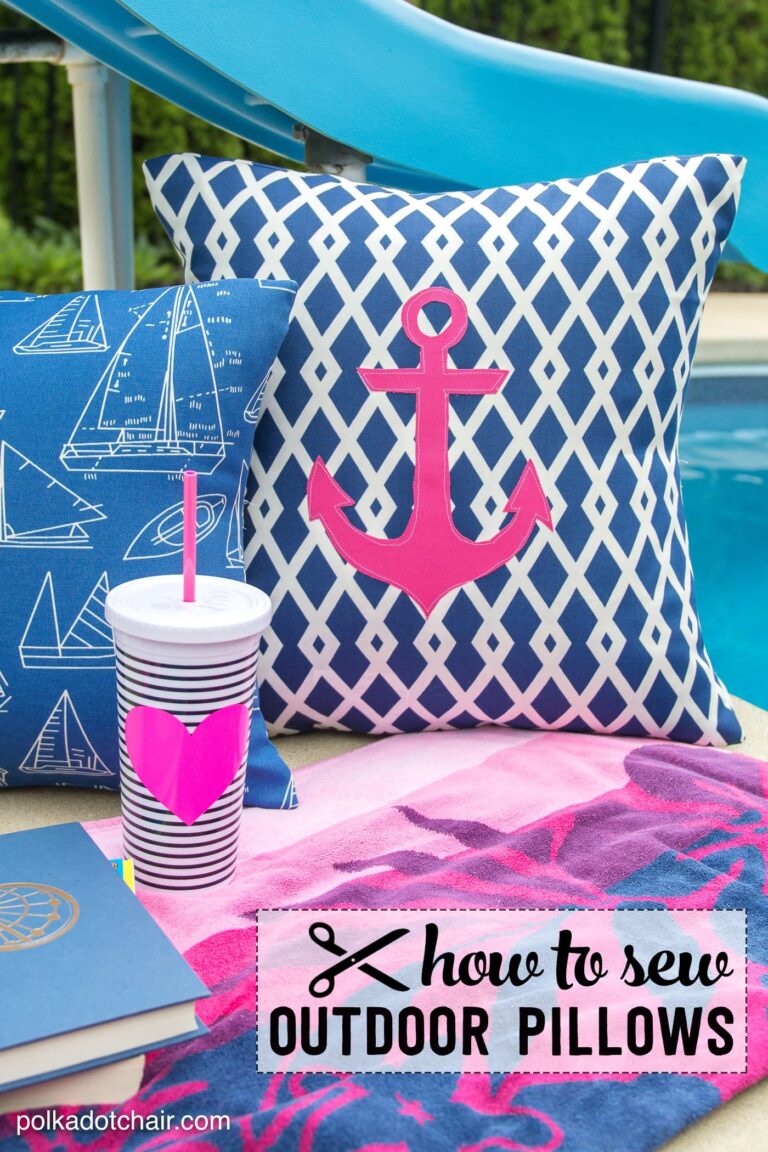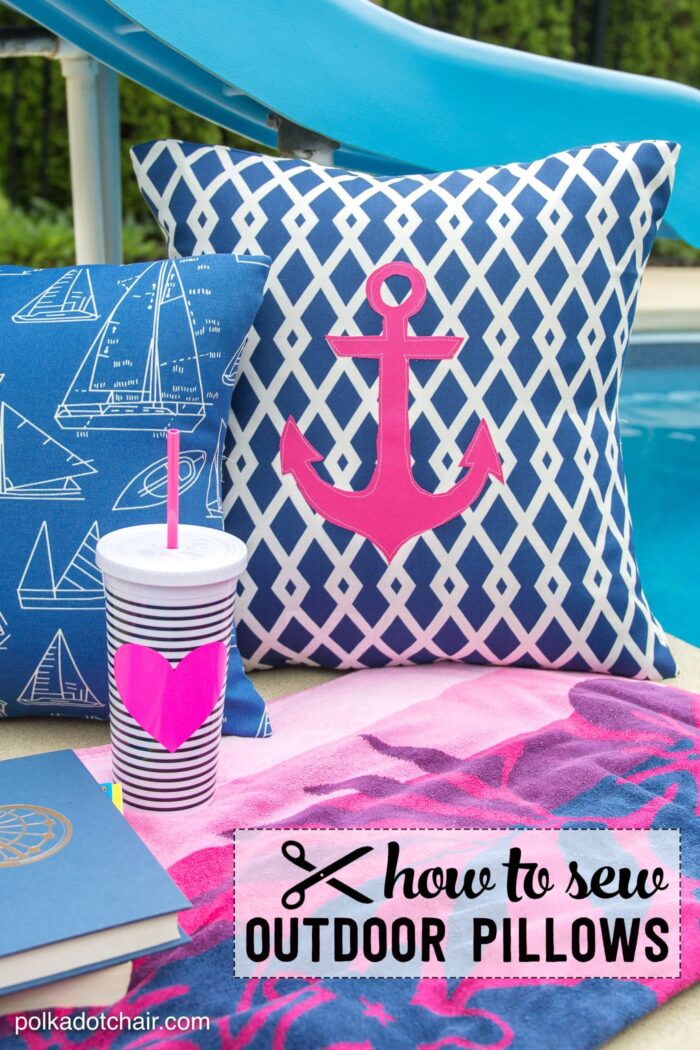 Have you ever noticed that anything you leave outside just wears out over time?  Even the stuff that is supposed to be outside?  We live in Kentucky which is very humid and all of our cushions and pillows seem to get really grimy by the end of each outdoor season.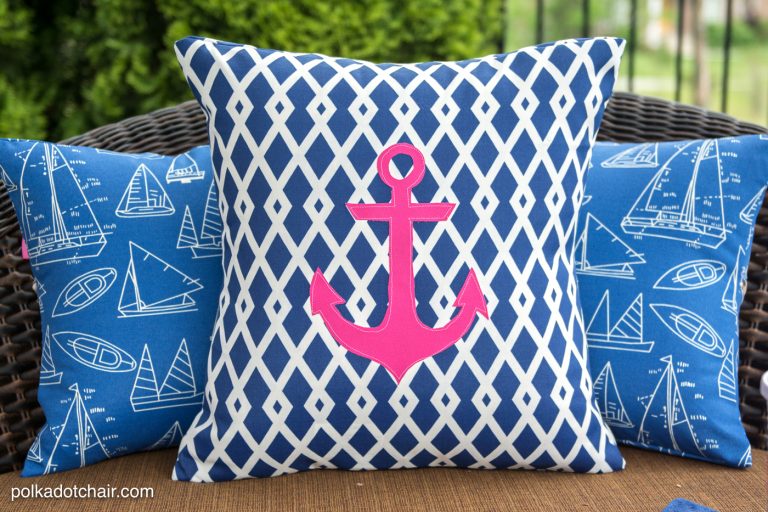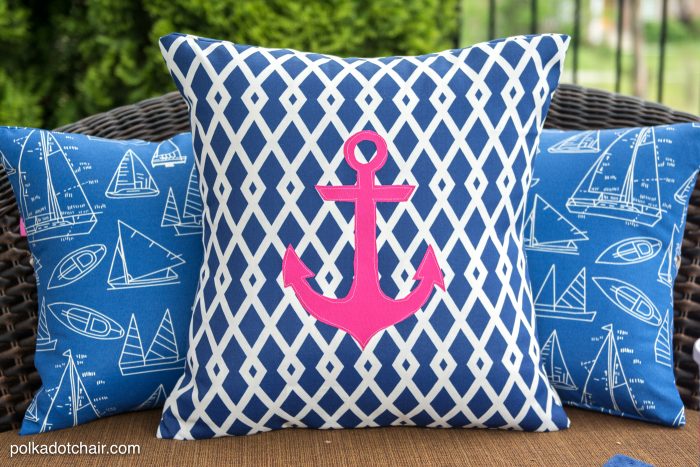 I couldn't bring myself to just throw out the pillows so a couple of years ago I just started recovering them and it worked like a charm!  You save the money of buying a new pillow insert and get a whole new look for your outdoor space. If you save your coupons and watch for sales you can get outdoor fabric pretty inexpensively, making this a great money saver for summer.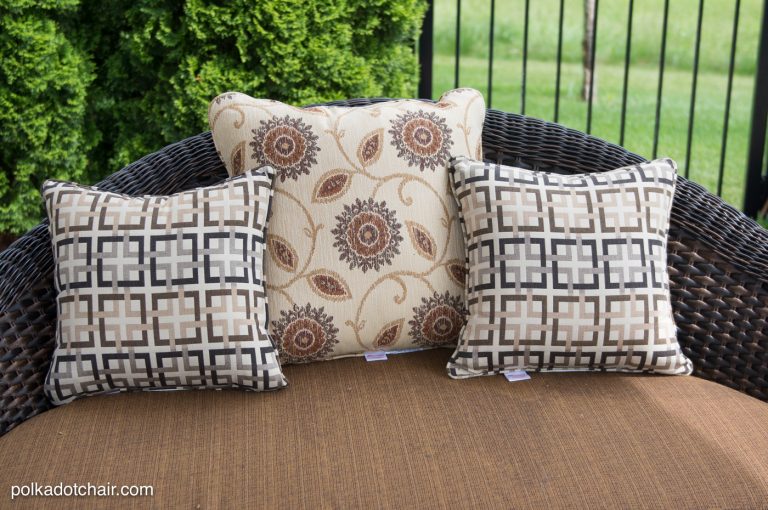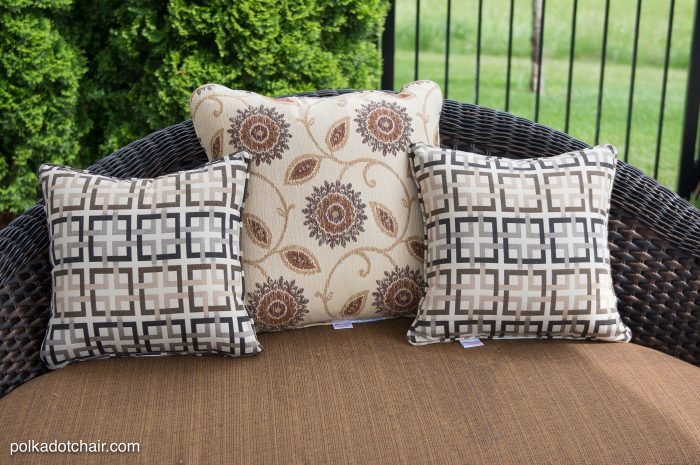 Recently we purchased a new settee for our back yard.. I can totally see myself laying there all day during the summer Diet Coke in hand :).  The pillows that came with the settee were not the style that I liked and didn't match the other fabrics we had on our back patio, so I decided to make new covers for them.
The tutorial I'm going to share with you today can be used to cover new or old outdoor pillows. If you don't have existing pillows you want to recover, just make sure that you buy outdoor pillow forms from the store. Standard pillow forms will get moldy and stinky outside, you need ones especially made for outdoors.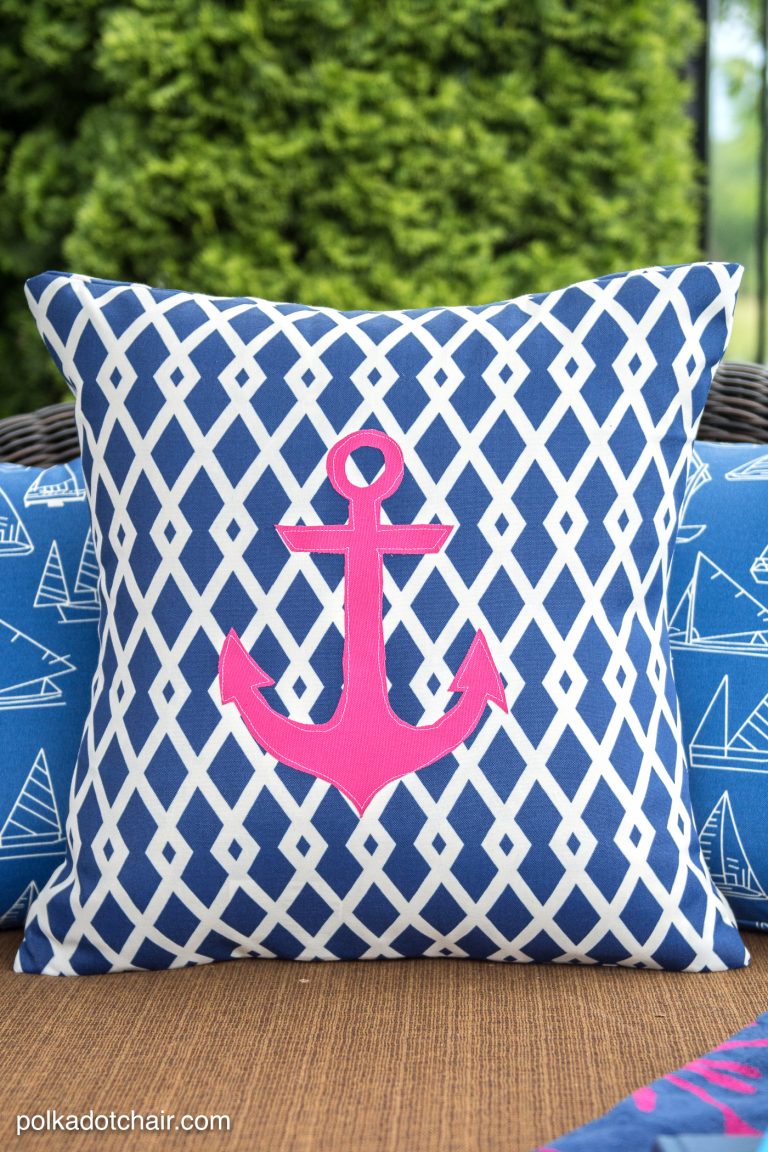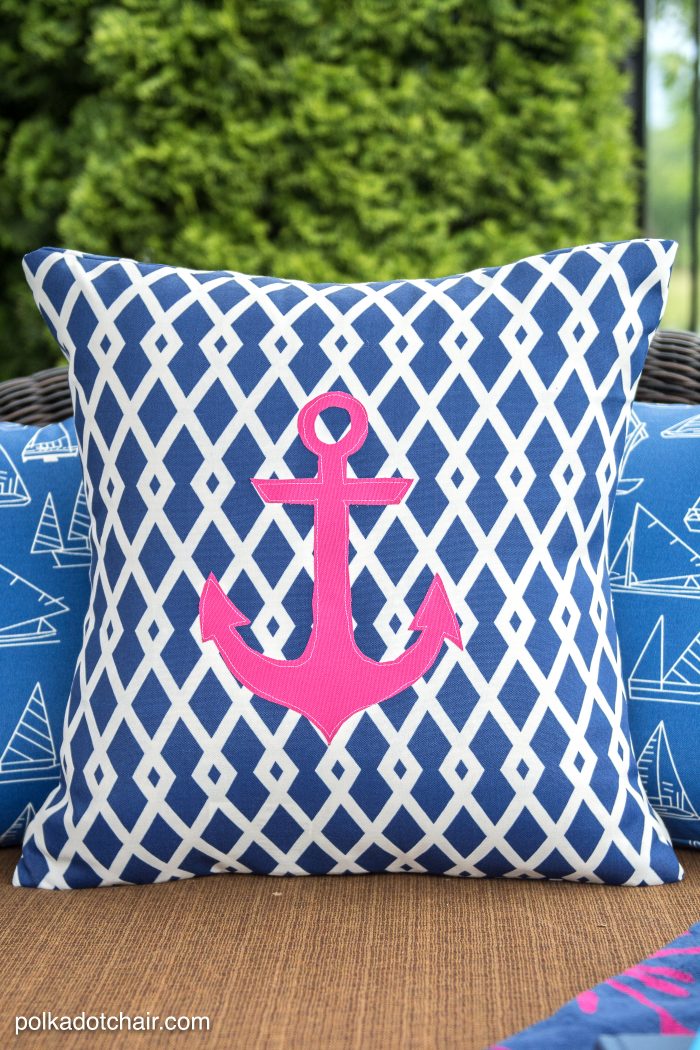 On one of the pillows I added an anchor applique. If you'd like to make a similar pillow here's what you'll need:
-Pillow Form (can be any size), if you are recovering an older outdoor pillow throw it in the wash first.
-Outdoor Fabric
-Paper backed fusible web
-Ribbon
-Anchor Template (download it for free here)
Okay, lets start.
First measure your pillow, and cut one piece of fabric that is 1″ larger than your pillow in both dimensions (width and height). For example my pillow was 20″ x 20″ so I cut a piece of fabric to 21″ x 21″. If your pillow is very "poofy" you'll want to cut it about 1 ½″ – 2″ bigger to account for the extra bulk.
Now cut two pieces of fabric for the back of the pillow. Each the same width as your pillow front piece. Then take your pillow height measurement and cut it in half and add 2″.  So  my pillow my back pieces were 21″ wide by 12 ½″ tall.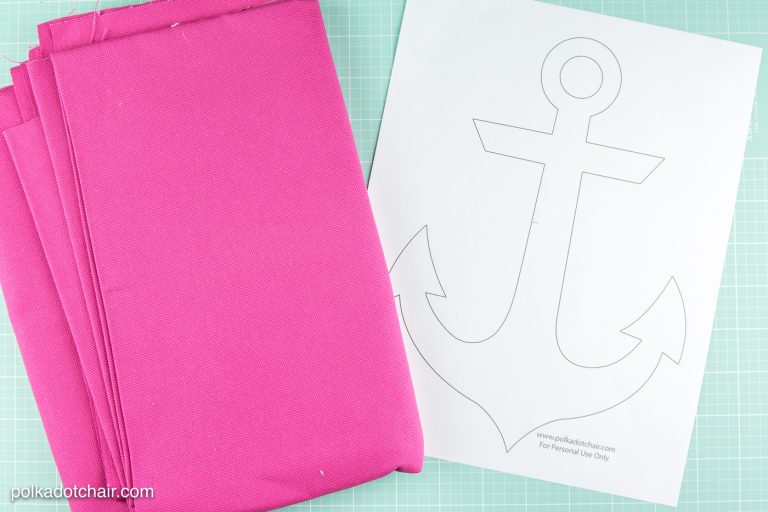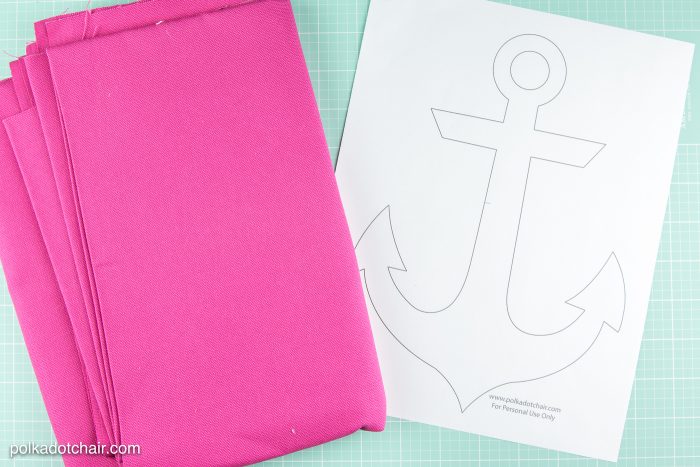 Print out the anchor pattern on your computer.
Trace it onto the paper side of the paper-backed fusible web.  Cut it out loosely.  Iron onto a scrap piece of outdoor fabric in a contrasting color.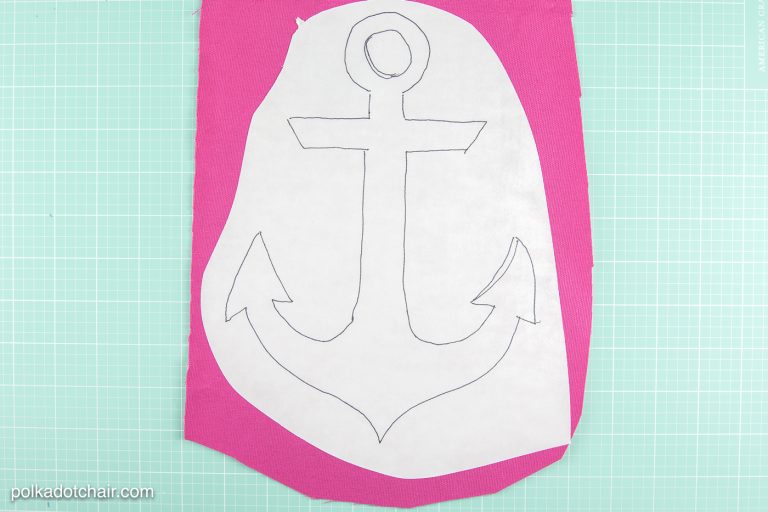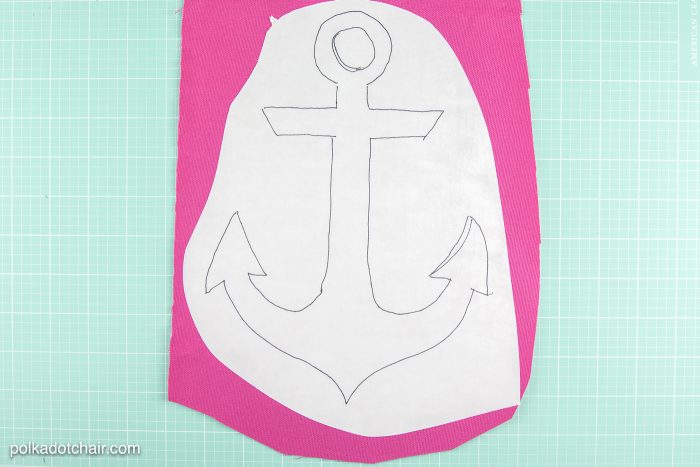 Cut it out and peel off the paper backing. Iron it onto the center of the pillow front piece.
Using your sewing machine stitch around the outside edge of the anchor to secure it to the pillow. If you're unsure about your stitching capabilities then use a thread the same color as your fabric, it will help to hide mistakes :).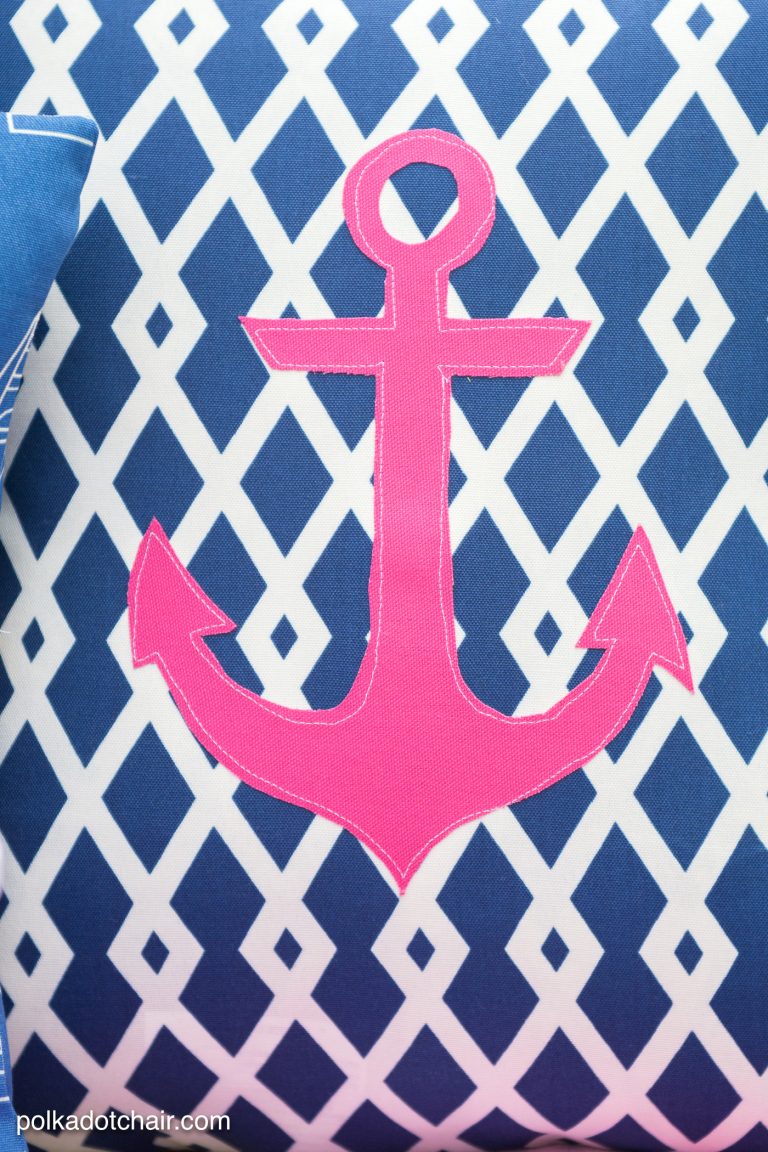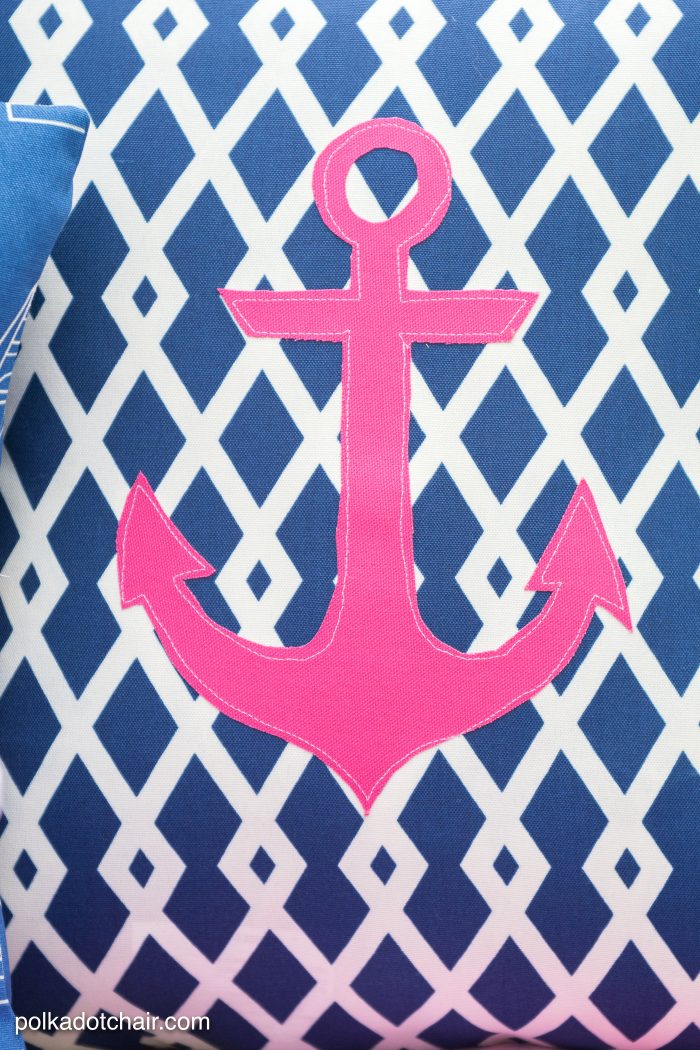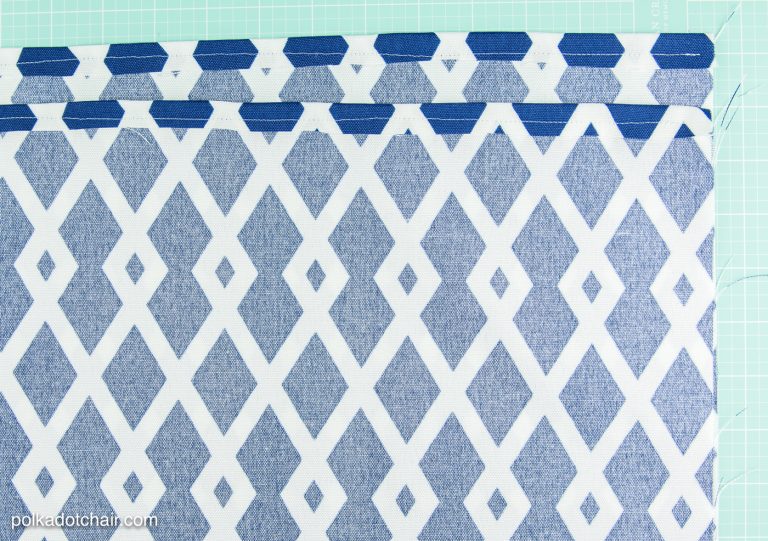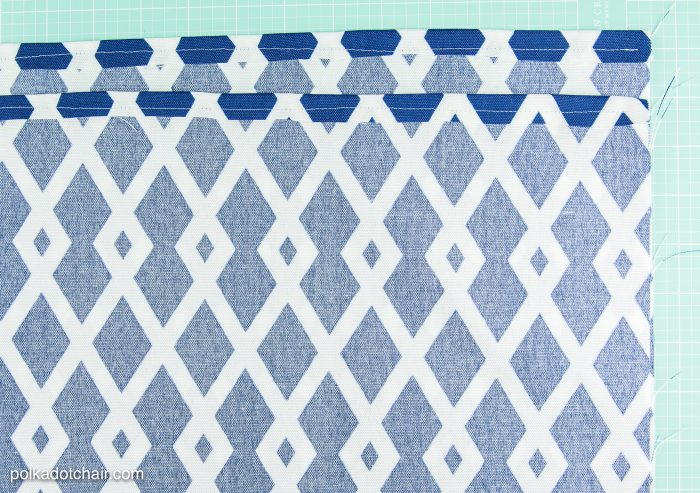 Turn under one long edge of each of your pillow back pieces ½″ and press. Stitch in place to hem.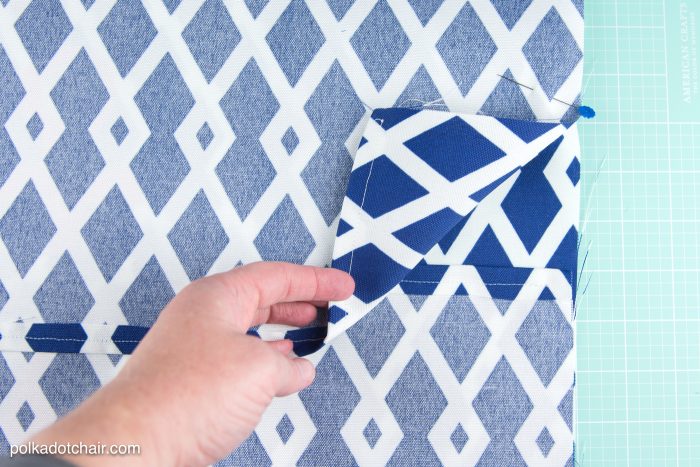 Pin the two pillow back pieces to the pillow front piece right sides facing. The pillow back pieces will overlap.
Stitch around the perimeter of the pillow with a ½″ seam allowance.
Clip the corners and turn right side out.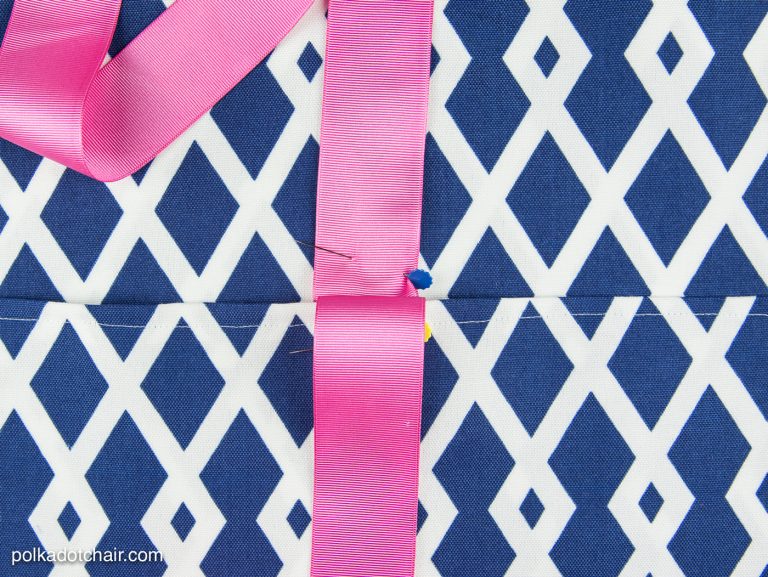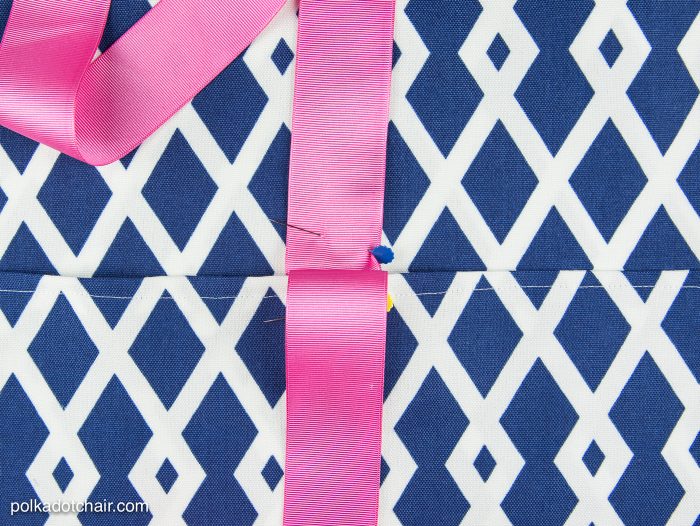 On the back of the pillow mark where the two pieces of fabric overlap.  Stitch one piece of ribbon to each spot. Make sure to back stitch several times to secure the ribbon.
Now just slip the pillow into the new cover and tie the back!!