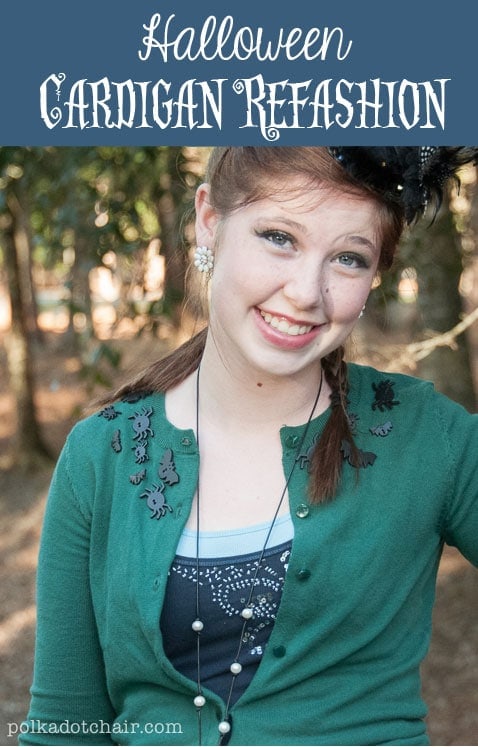 Today I thought I'd share with you this simple but clever clothing refashion that we did for Halloween 2 years ago.  My girls and I decided that we wanted to dress as Witches for Halloween, I had a great time making myself a very dramatic witches cape and my younger daughter loved picking out the fun fabric for her costume.  My oldest daughter was a bit more difficult and opinionated (waaaa an opinionated teenager????)…. She didn't want to go with a traditional witches costume and came up with the idea instead for this "glam witch".
She had the idea to take some spider buttons and sew them on a store bought cardigan.  It turned out so cute that I did the same thing for my youngest daughters cardigan!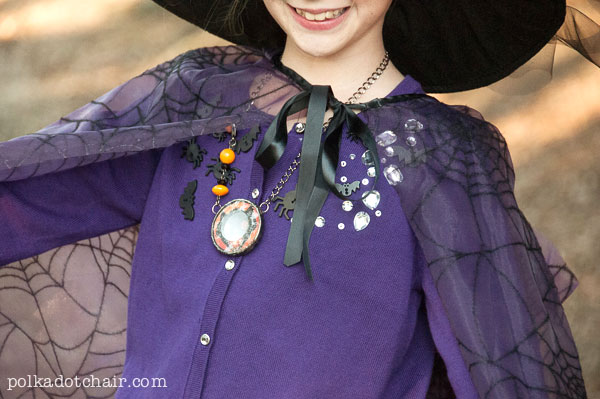 The best part was you can unpick the buttons after Halloween and still use your sweater! I think it's a fun yet fasionable touch, I may even make myself one to wear this year!  It would be fun alternative to a full Halloween costume… still so festive!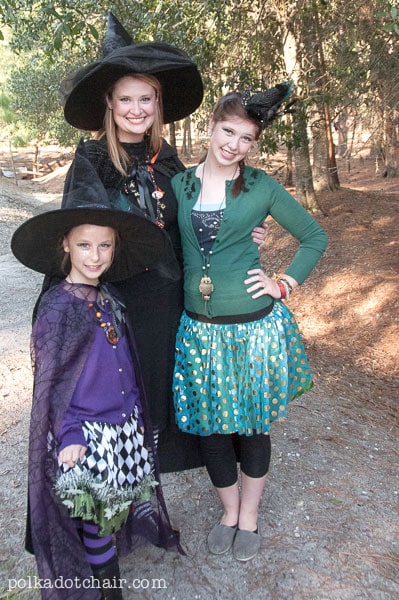 If you're interested you can read more about our 3 Witches costumes on this post.   I'm totally wearing that cape again this year!
Connect with me: