Disclosure: I was provided a Cricut Machine to make this adorable DIY Gingerbread Garland Christmas Craft 🙂 . Affiliate links are included in this post.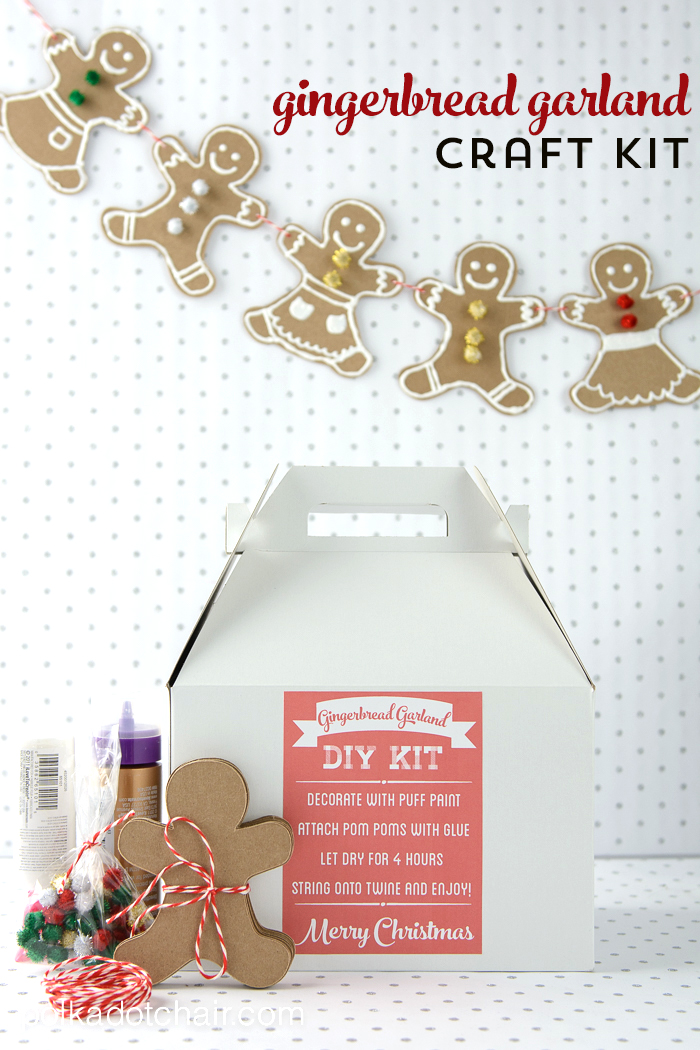 I love coming up with ideas for creative gifts for my friends and neighbors for the Holidays!  This year I'm giving them DIY Gingerbread Man Craft Kits! We've done mason jars, oreo truffles, peppermint bark and candy. This year I thought I'd branch out a little bit from my normal food gifts (because don't we have enough sugar at Christmas already??) and give the gift of craft!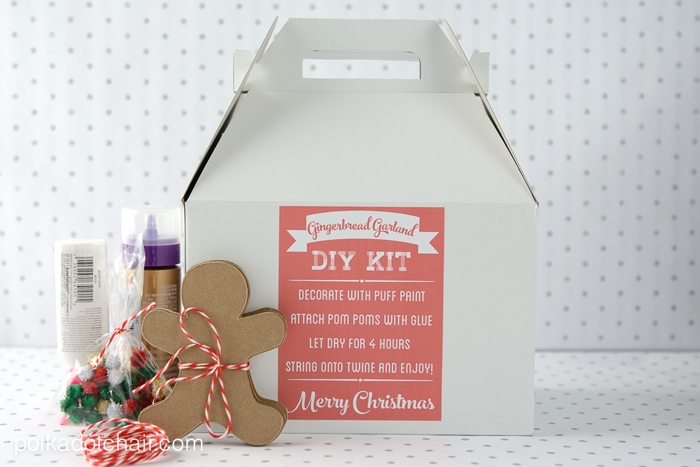 One of my favorite things to do at Christmas is craft with my kids. I thought that my friends might also want to craft with their kids, so I came up with the idea of a DIY Gingerbread Garland craft kit. In the kit I included everything that they would need to craft this cute gingerbread garland!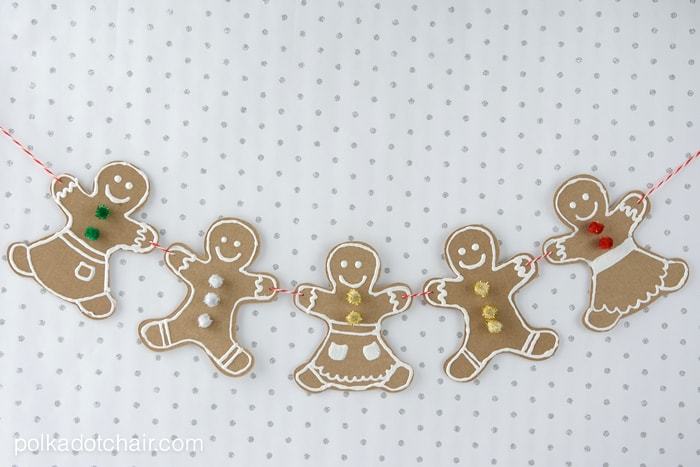 In the kit is a gingerbread boy or girl for each member in their family that they can each decorate and string together for a fun Christmas decoration!
It's the final round of the Cricut Design Star challenge and our teams theme is "Gift".  I decided to challenge myself a little bit to see what kinds of materials I could cut out with my Cricut Explore.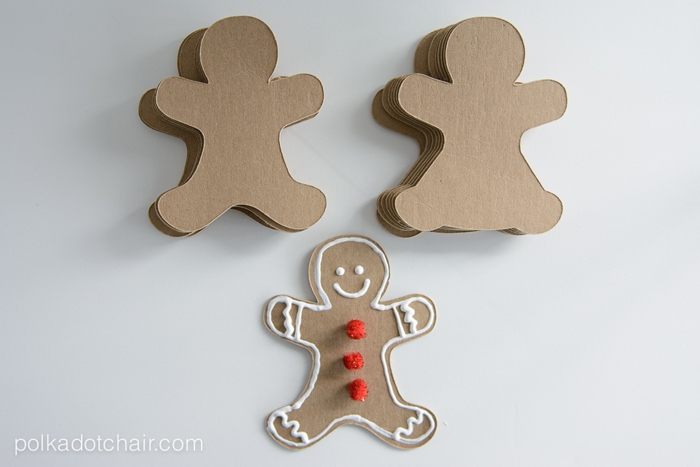 The gingerbread men from this garland are cut from chipboard with my Cricut! I was able to quickly cut out several shapes at a time so packaging several gifts was quick and easy.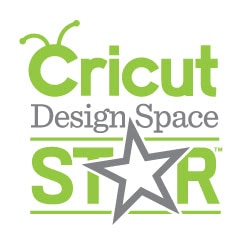 If you do this make sure you select chipboard that is the proper thickness for your Cricut to cut. They recommend .7mm chipboard. Mine was thicker than that but I was able to cut it with the multi cut feature. Just run a test cut before you buy a bunch of chipboard. You could also use old cereal boxes for this craft but I would recommend painting the "backs" of the gingerbread men if it's a gift.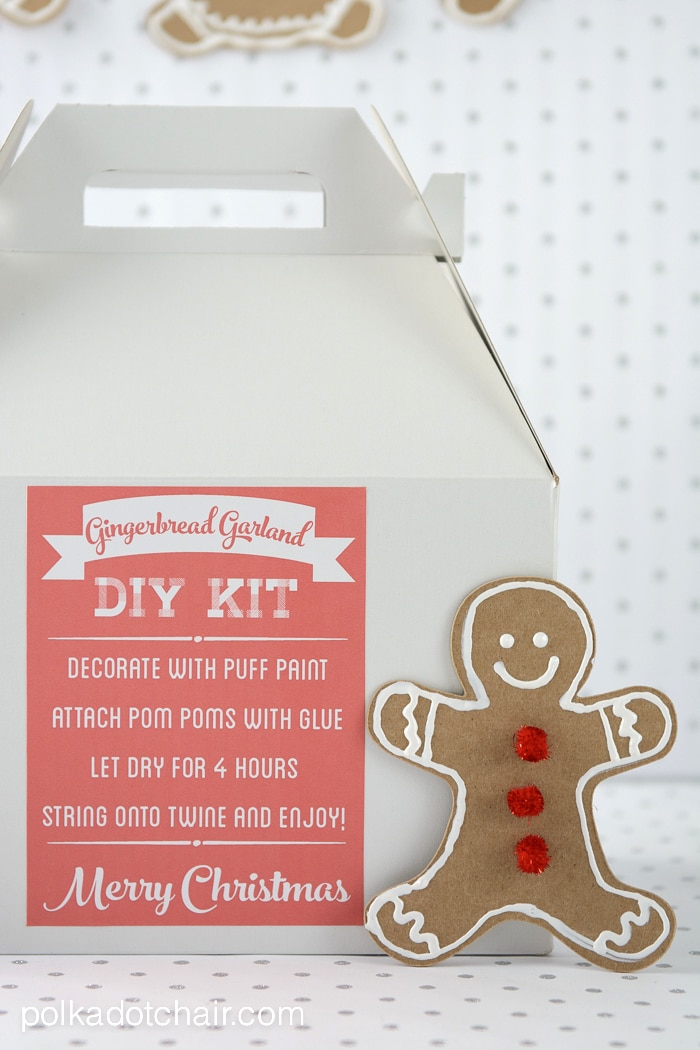 I also created a printable label for the front of the box (you can download it here,)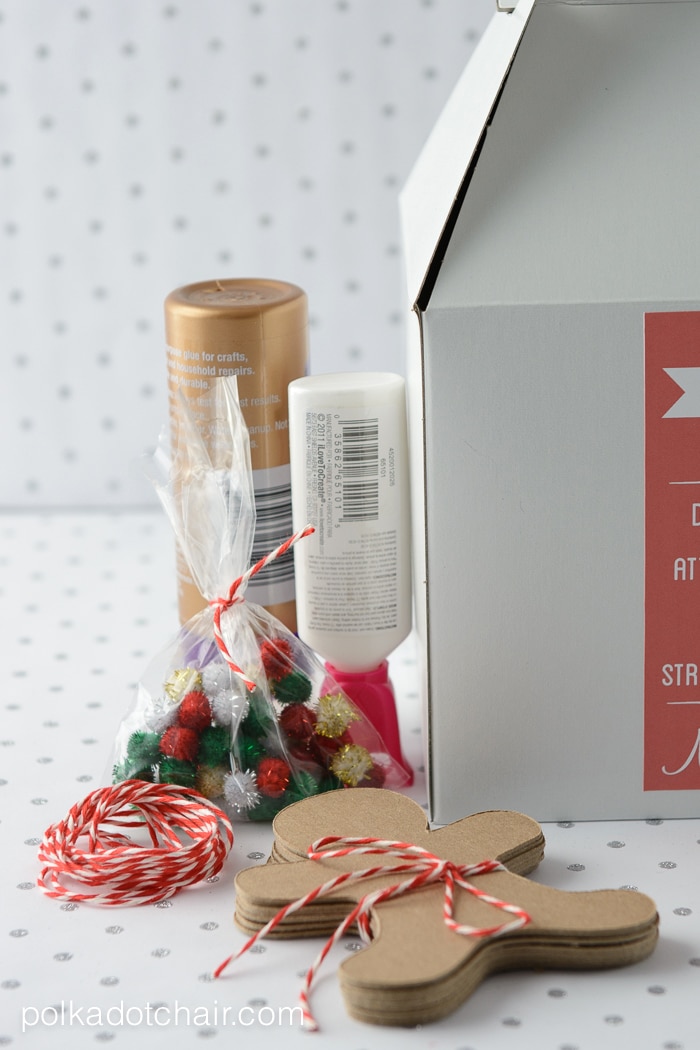 Included in the gift box are:
-Chipboard Gingerbread Boys and Girls – cut out of Chipboard with a Cricut Machine 
You can get the White Gable box on Amazon  (there are a variety of sizes available, pick the one that works best for you)
If you use chipboard and small bottles of the glue and puff paint you can put this gift together quite inexpensively!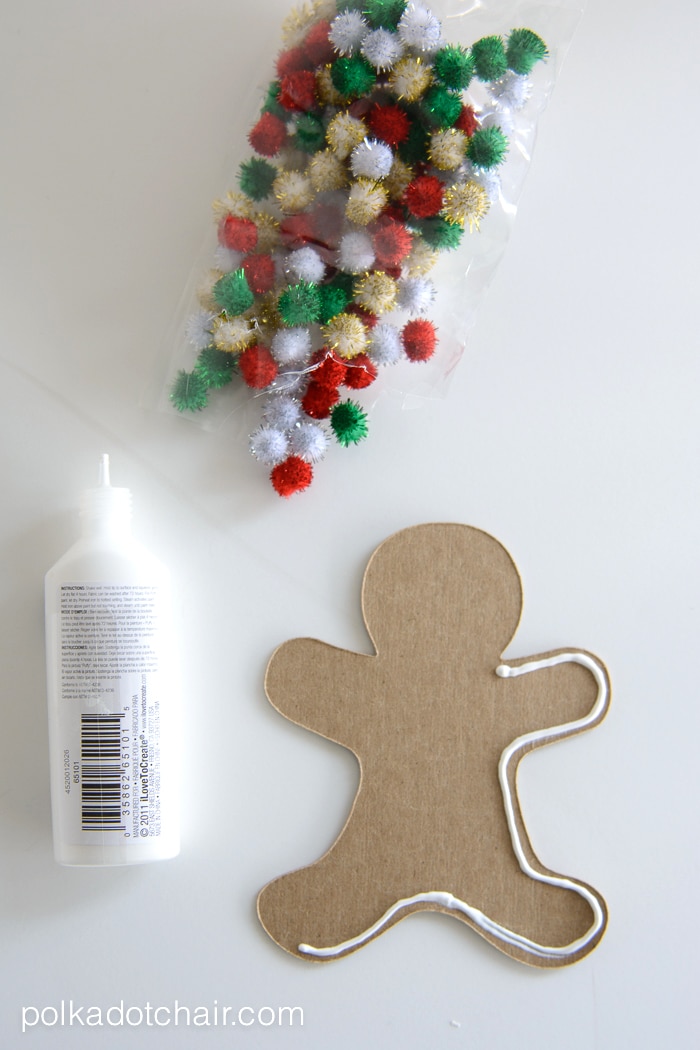 Why let your friends have all the fun? If you'd like to make a gingerbread garland for yourself here are some ideas to decorate your garland.
Outline the gingerbread men with puffy paint.  Fill in details as you like.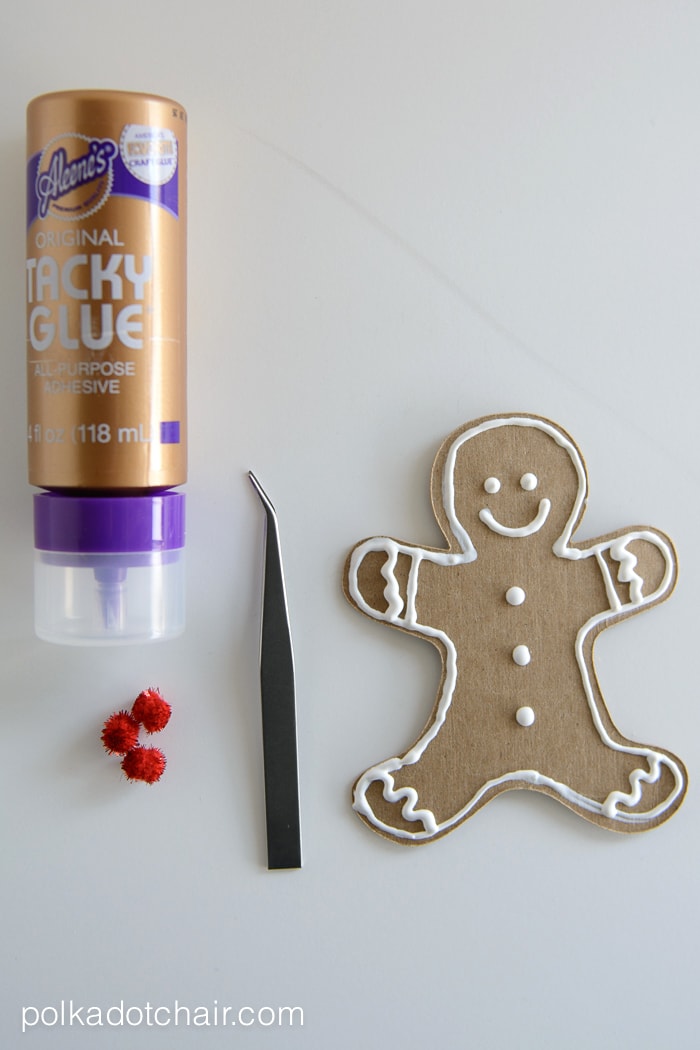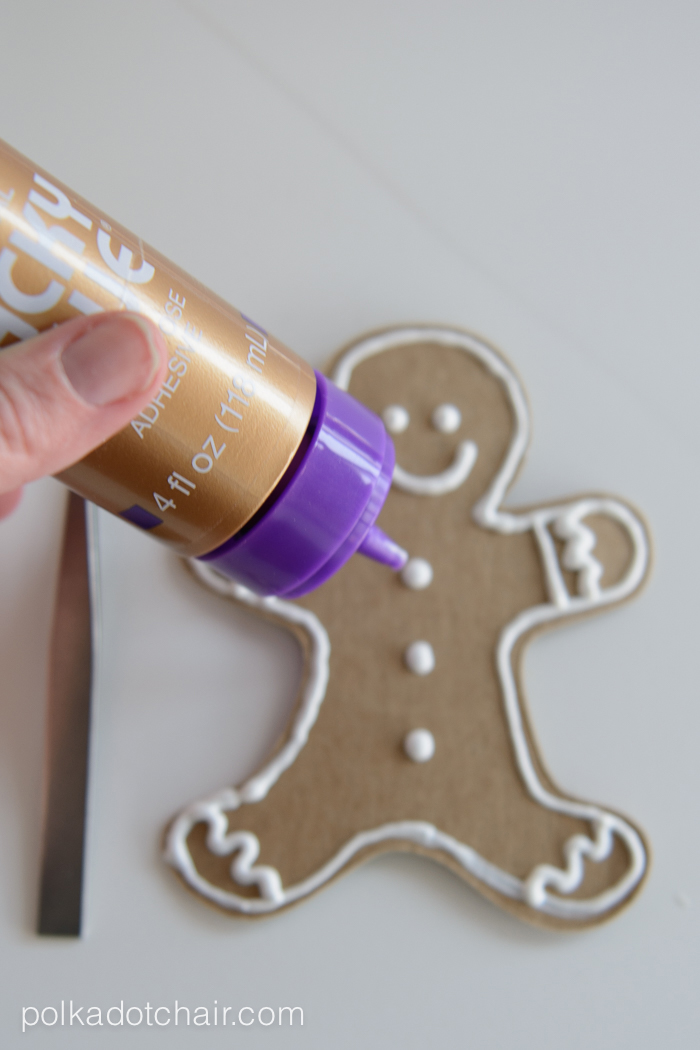 Apply tacky glue to the spots that you want the pom poms.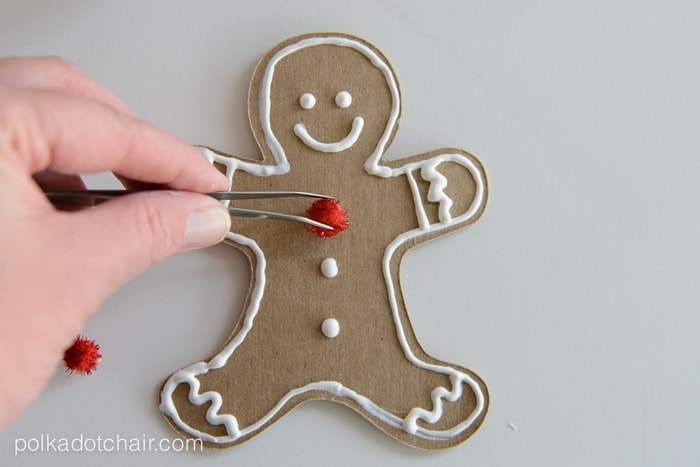 Attach the pom poms. I used tweezers to make it a little easier to hold the pom poms. Set it aside and let it dry for 4 hours.  Then punch holes in the hands of the gingerbread and string together on the twine!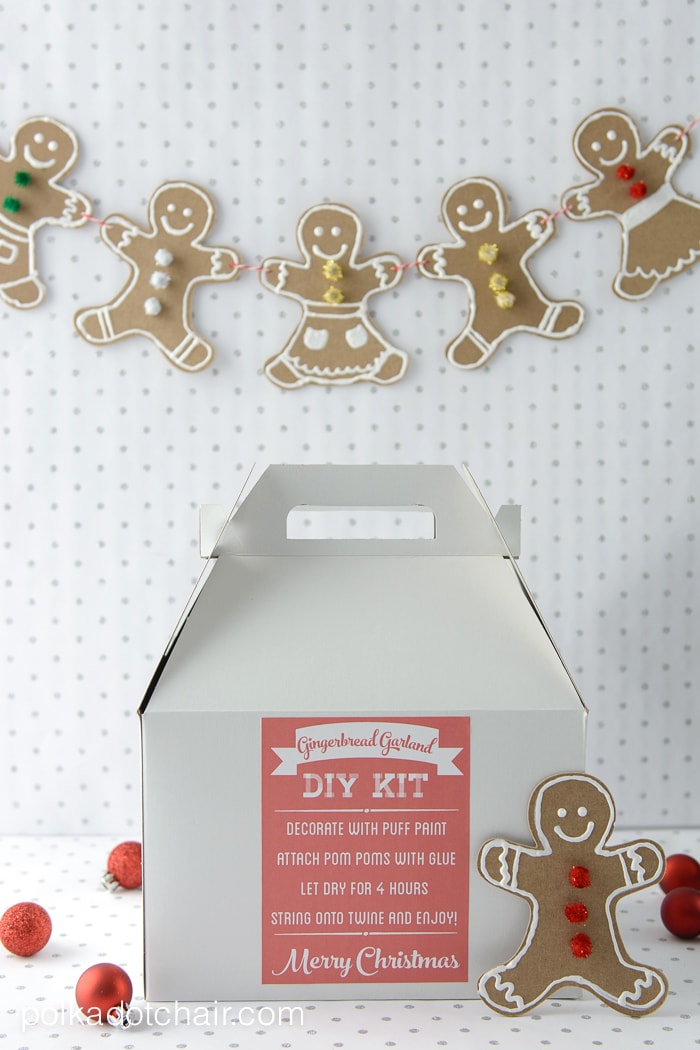 If you'd like to find out more about a Cricut Explore or to pick one up for yourself you can click on over to the Cricut website!