Welcome to day two of the #WonderlandHOP ! To celebrate the release of my Wonderland Fabric line with Riley Blake designs I've lined up some of my very favorite bloggers to share with you some great sewing tutorials using Wonderland! I think you guys will all be amazed by the talent of these wonderful ladies, and I hope to introduce you to some great blogs that you may or may not have encountered before.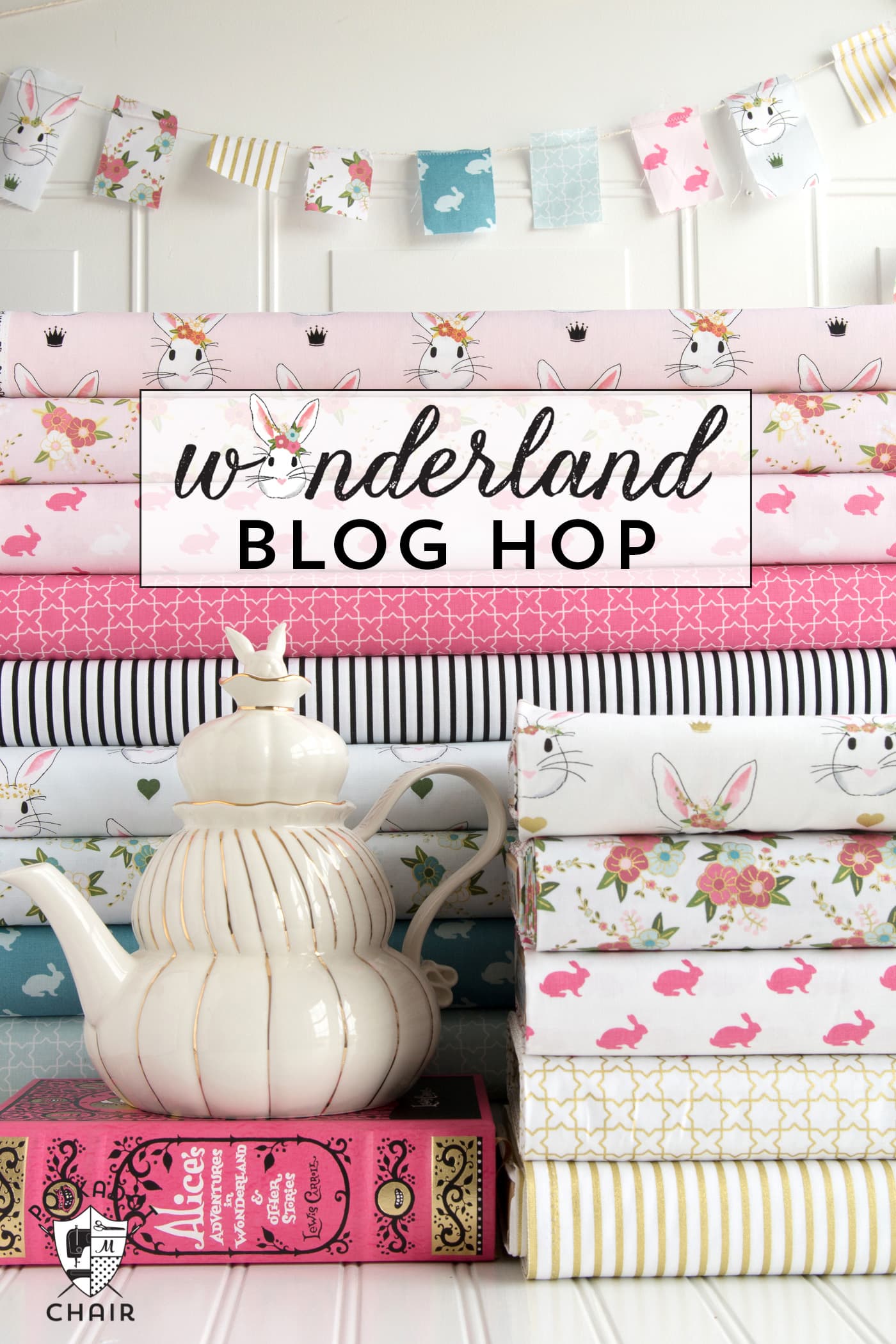 Today has two stops!
The first stop is Amber of Crazy Little Projects!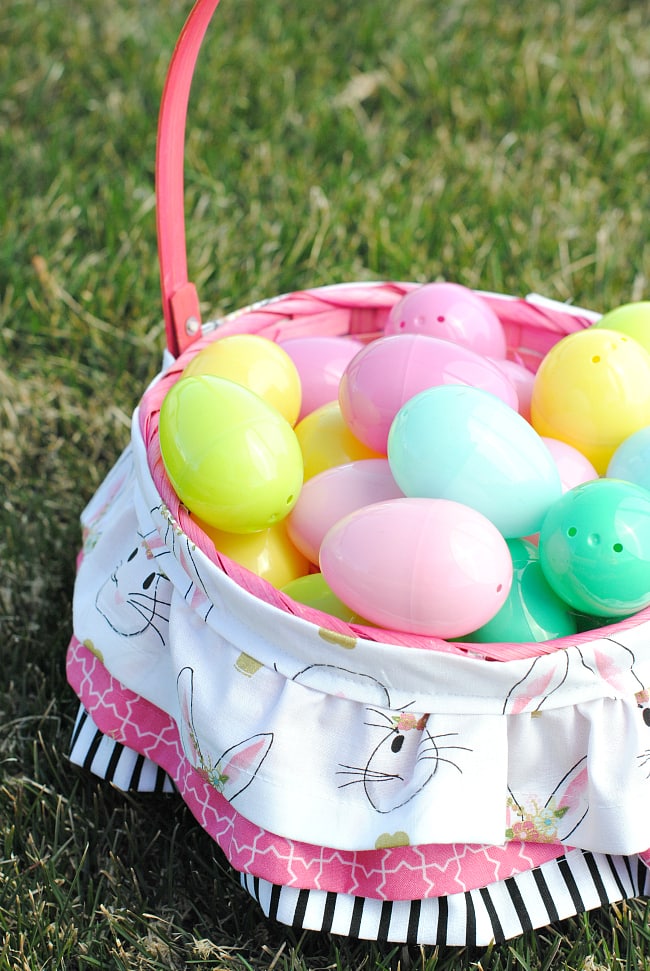 Amber is sharing a sewing tutorial for this ADORABLE Ruffled Easter Basket Liner!!    I'm seriously dying here!! My daughter is 14 and totally flipped when she saw this cute basket! Amber shares a lot of wonderful sewing tutorials (you NEED to see all of her cute hooded towel tutorials) and really creative craft ideas on her site, you'll want to make sure you stop by and check it out! 
Next up is Bev from Flamingo Toes!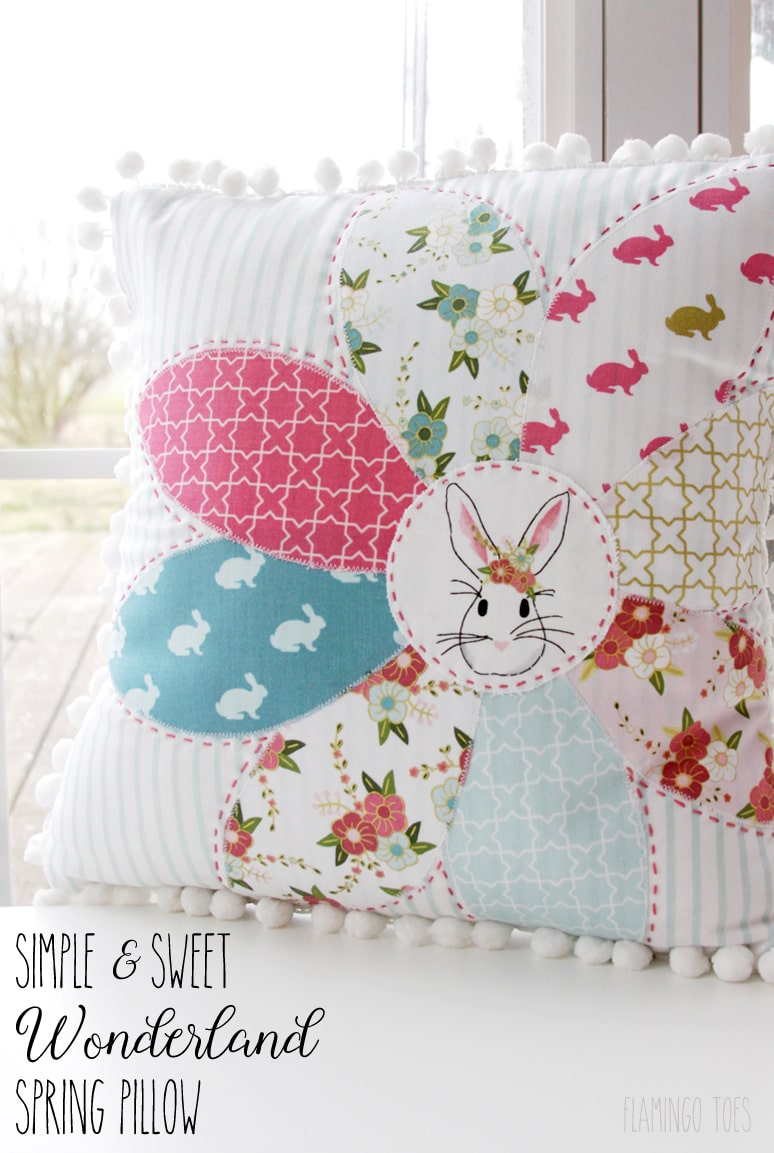 She is sharing a tutorial for this Simple and Sweet Wonderland Spring Pillow.  GAH!! I want this in my house!!! Bev has an amazing aesthetic and loves vintage style and designs.  She's pretty much the queen of embroidery hoop art! Stop by, and check out this and all of her other amazing projects. 
See I told you, crazy talented ladies!
One more thing before we go. I got my delivery of fabric and just HAD to set up a little photo shoot with it! If you have an online shop you can use the photos below IF you are doing it to sell/promote the fabric.
The Pink Colorway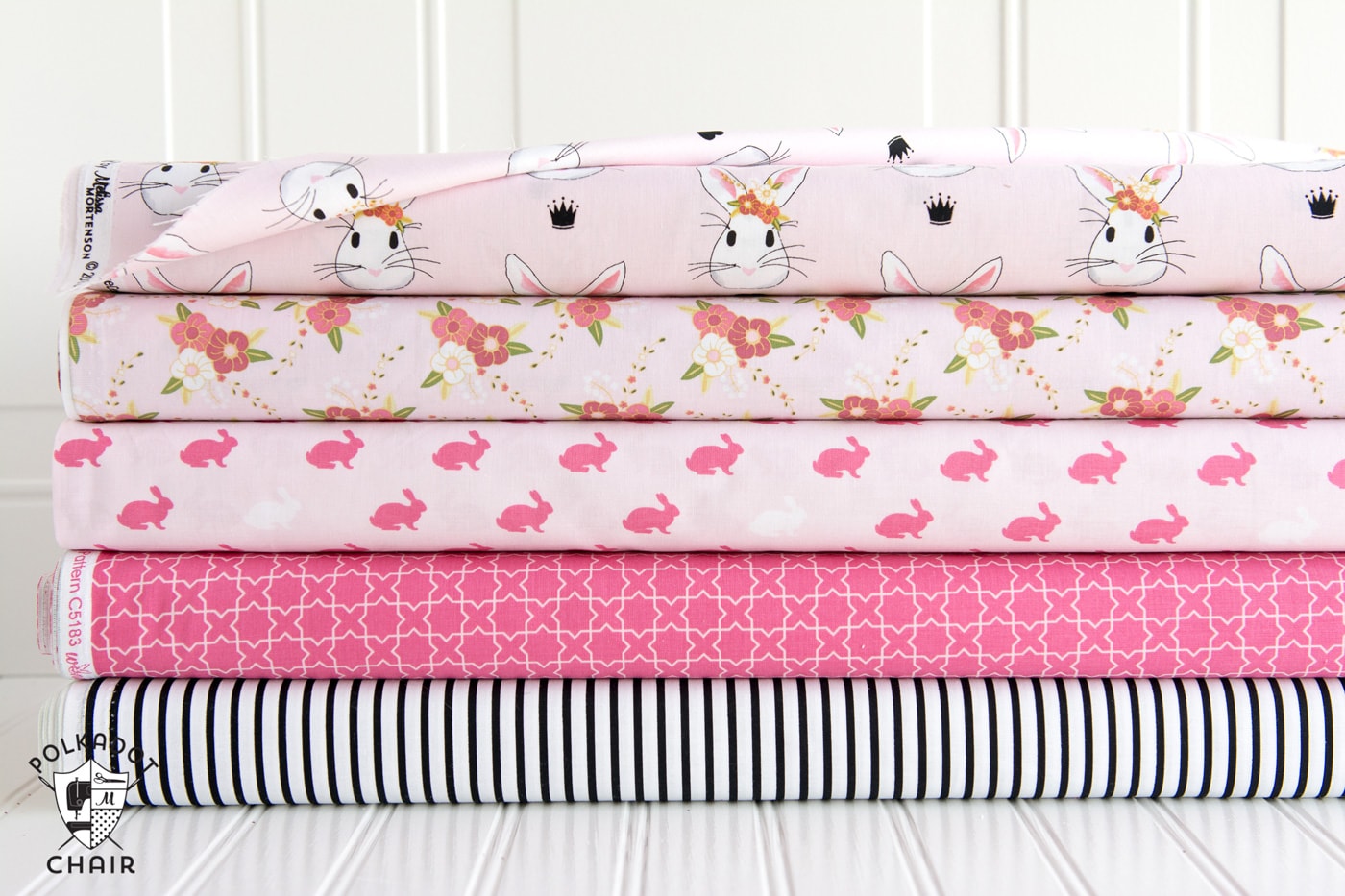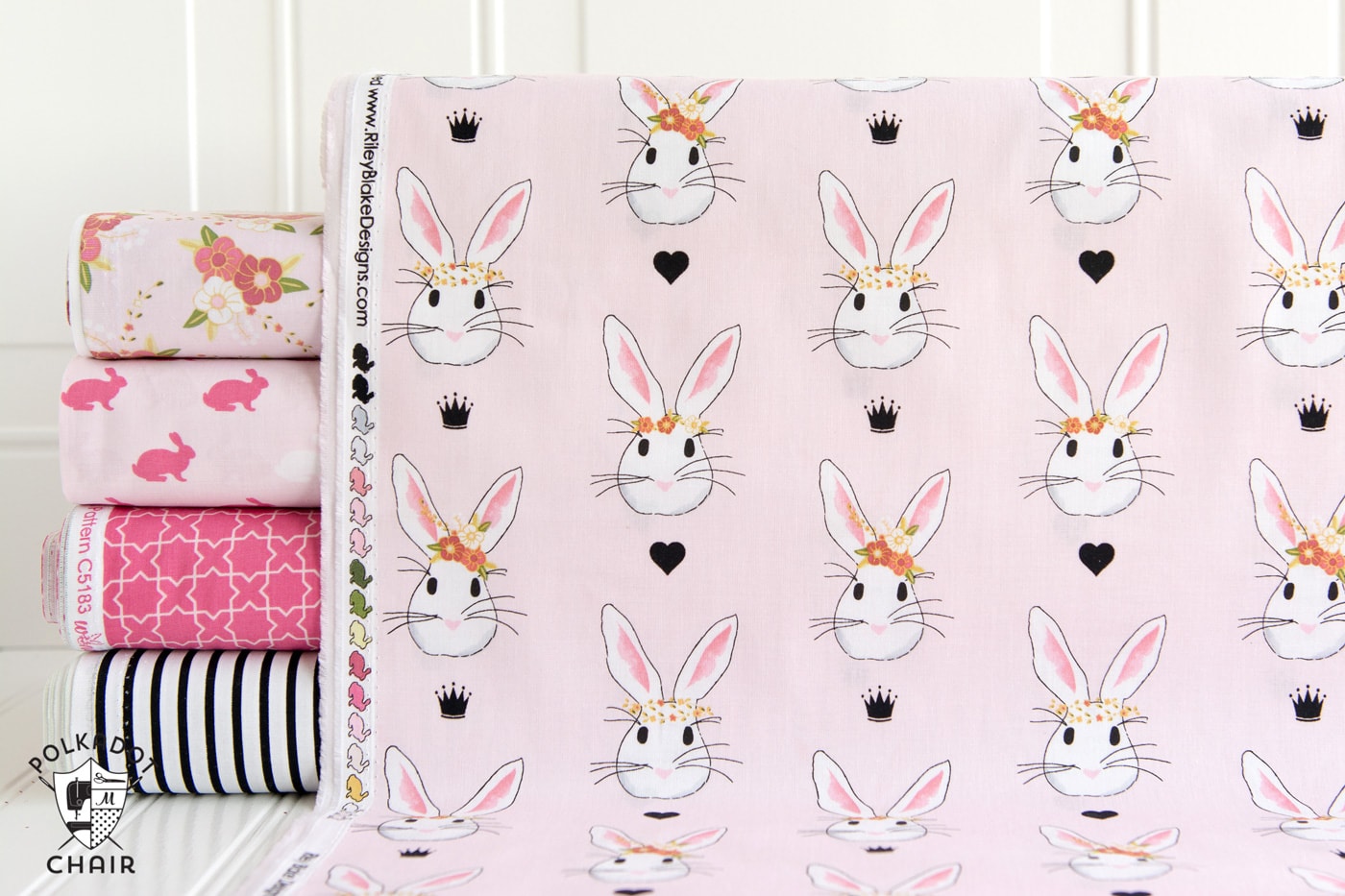 The Gold Colorway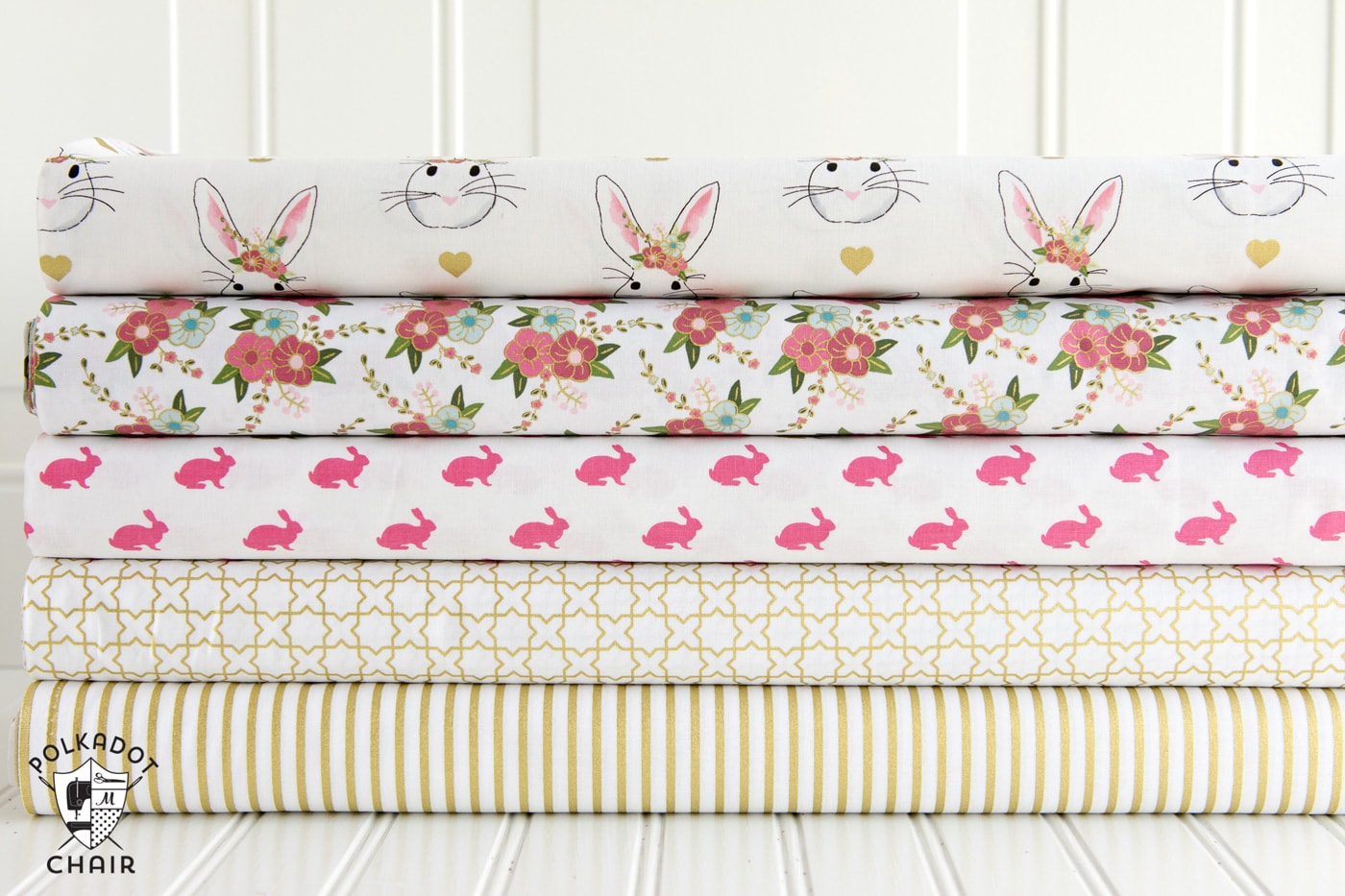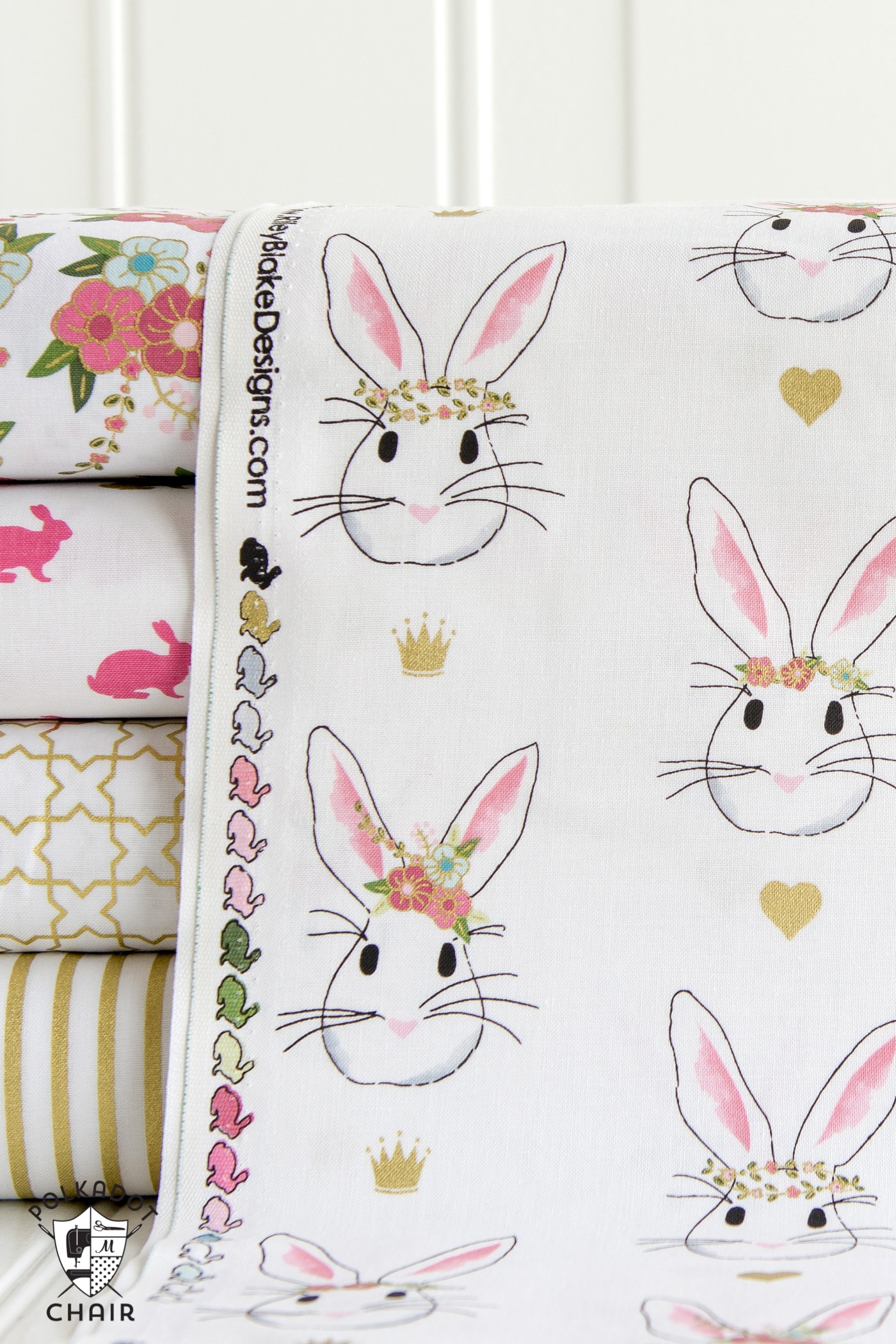 and the Blue Colorway (even though I adore pink, I think the blues are my favorite this time)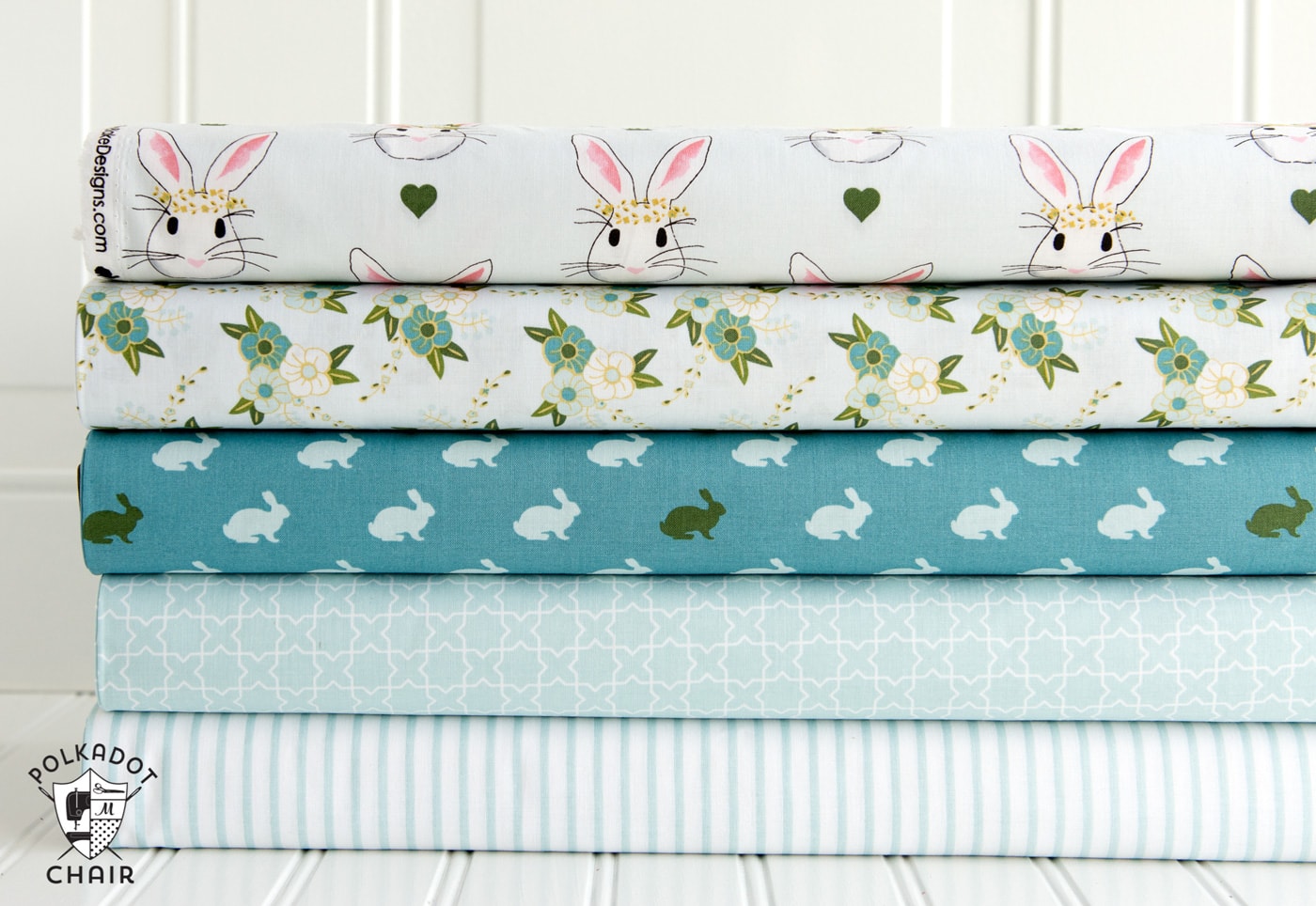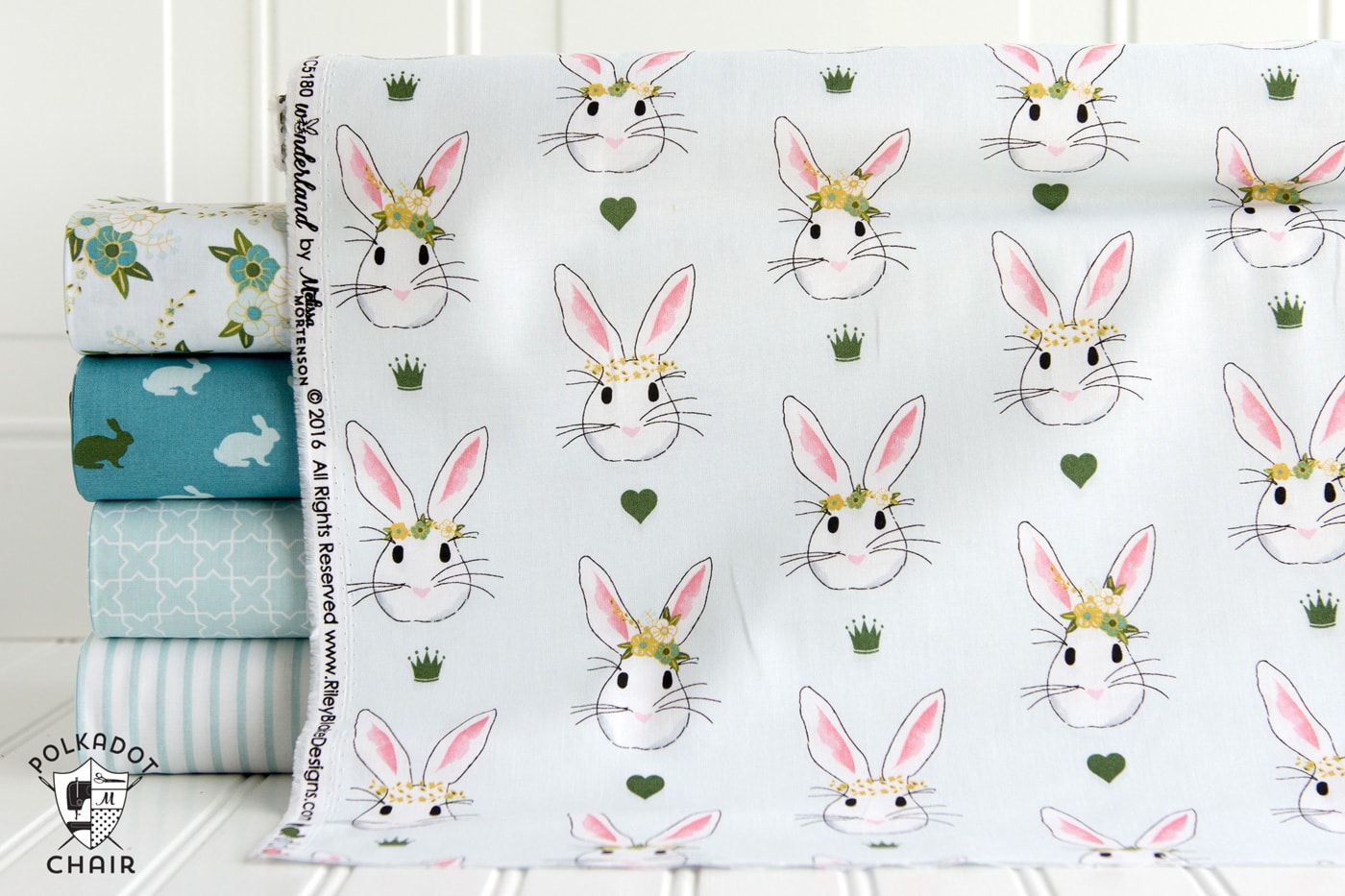 I also had to of course, pull out some of my favorite "Alice" items so that they could make an appearance in the photo shoot.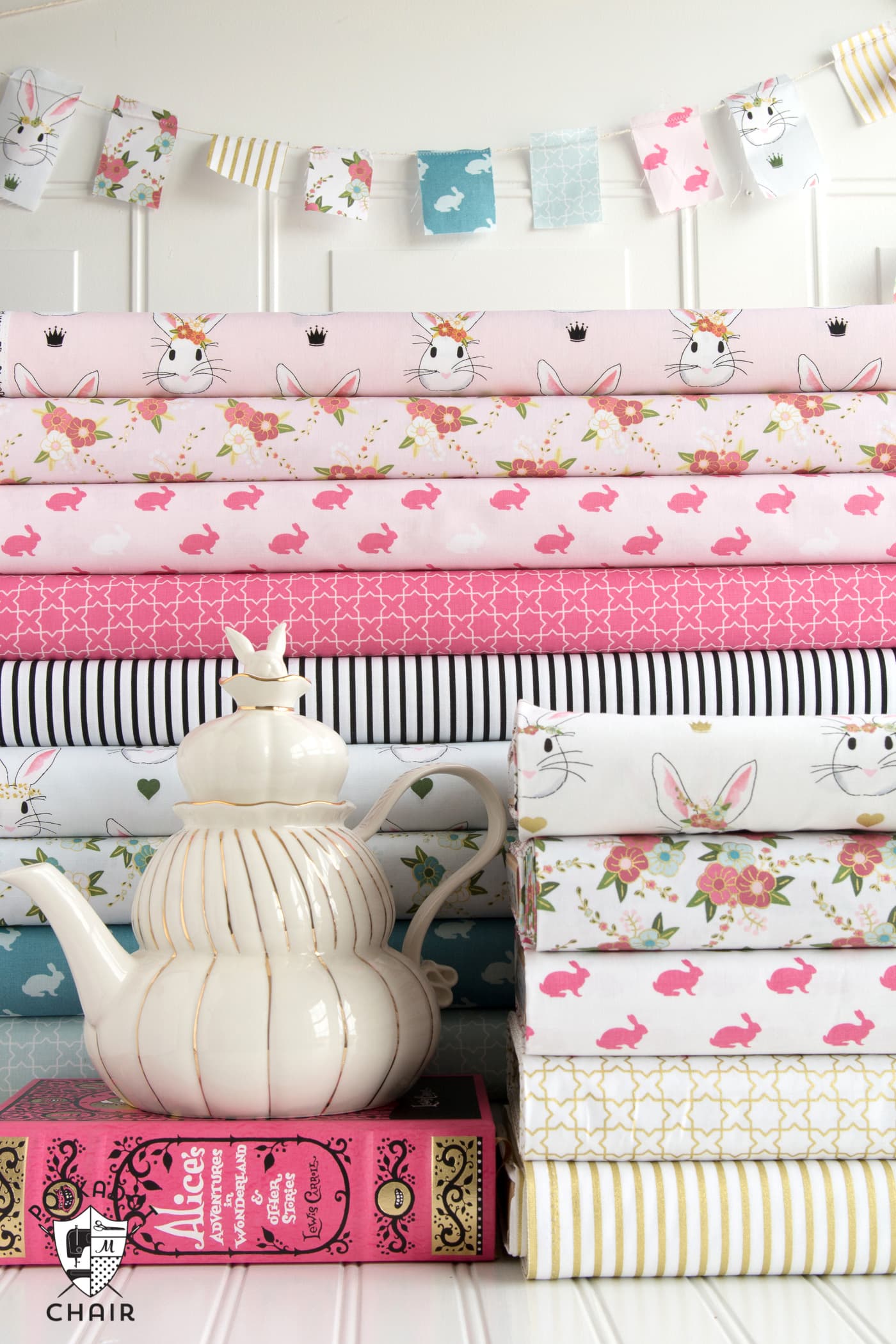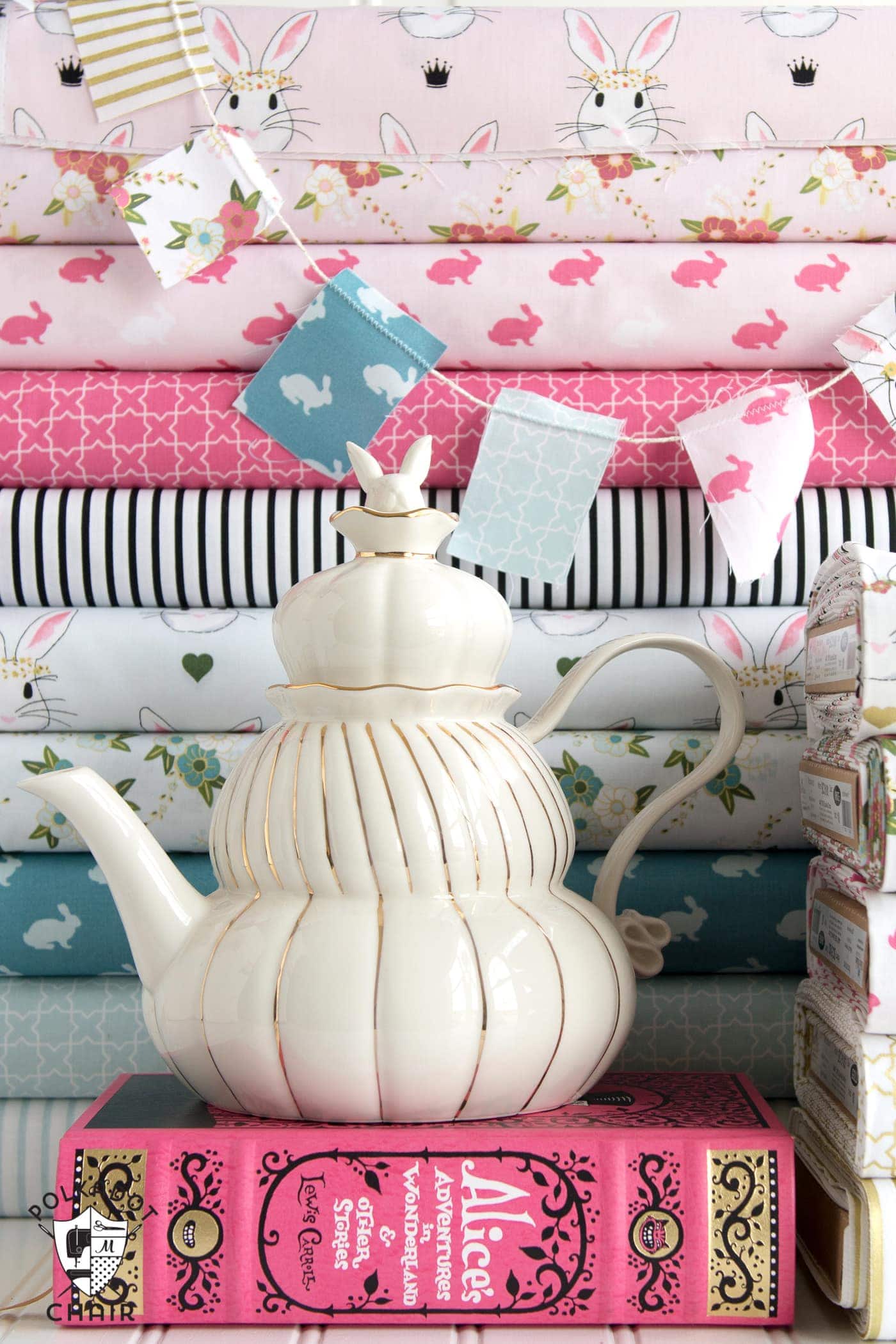 If you're looking to buy the fabric, check out my FABRIC resources page or ask at your Local Quilt Shop!  There are many online shops that are getting it in stock, including many etsy sellers. (if you are a shop that carries it send me an email and I'll add you to the list).
You can also use the fabric finder tool on the Riley Blake Designs website… and I heard it "should" be hitting Australia in the next few days!! (fingers crossed)