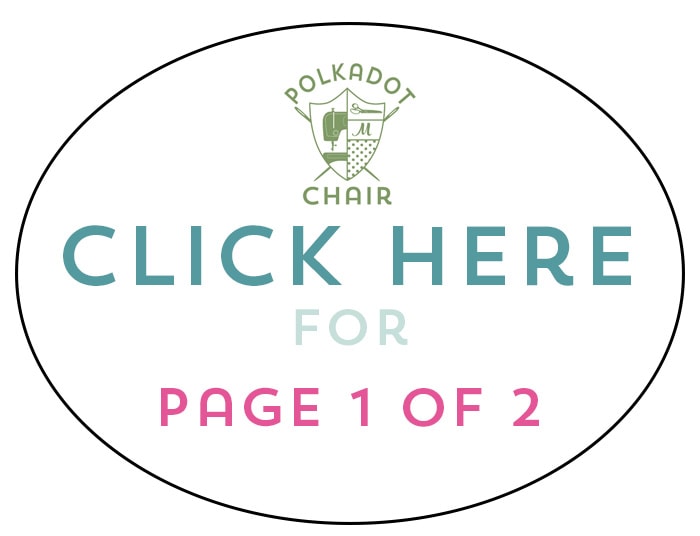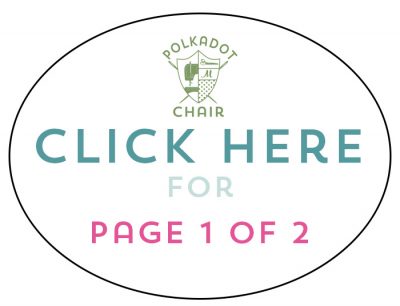 You'll need to  Cut:
4 Strips each 2 1/2″ 19″
1 Strip 1 1/2″ x 19″
2 Squares Background Fabric 8 1/2″ x 8 1/2″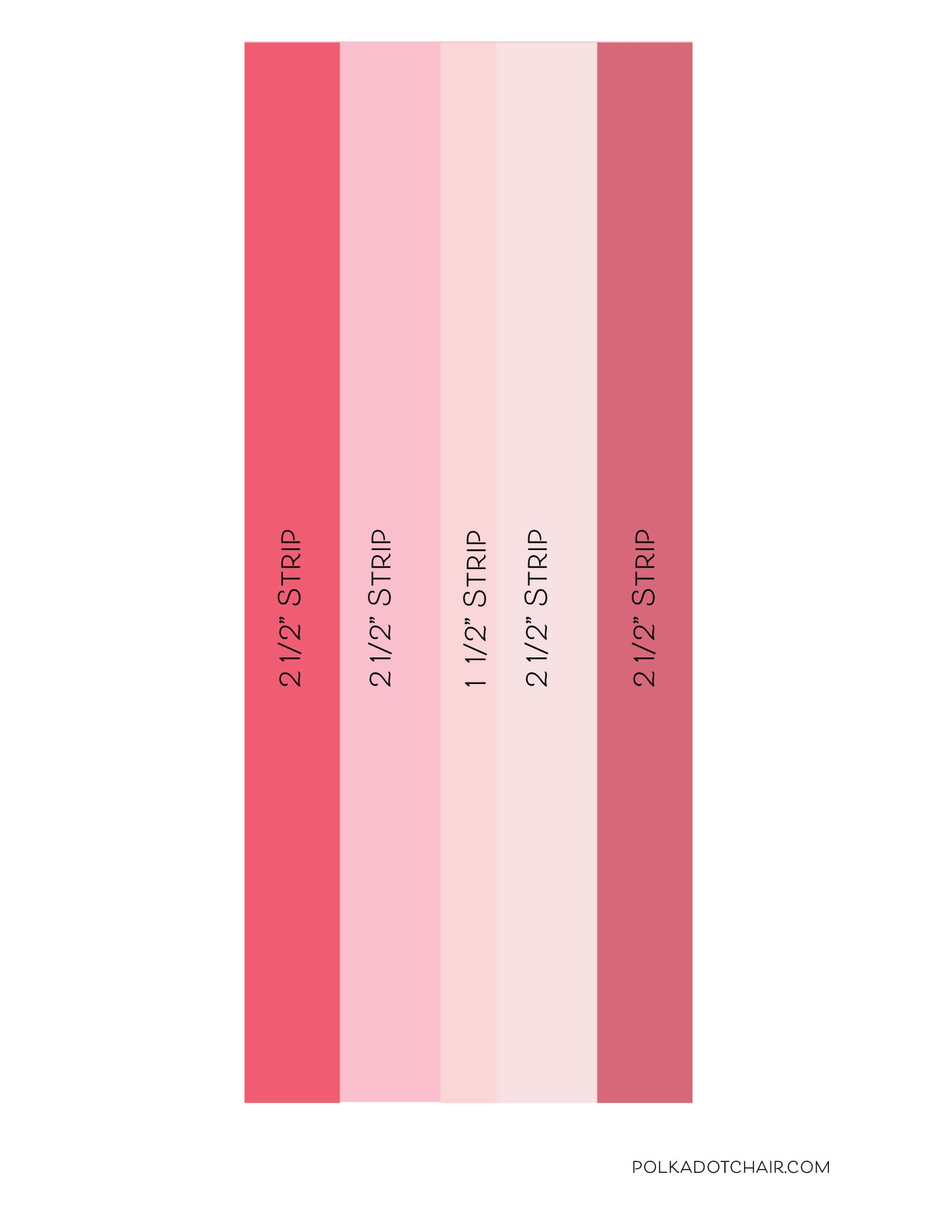 Step One:
Stitch your 19″ long strips together with the 1 1/2″ wide strip in the center.  Make sure that your seams are precisely 1/4″ and be careful not to distort your seams when you press the strips. Move your iron up and down not side to side.
Trim this block into two pieces each 8 1/2″ x 8 1/2″ (the finished width will be slightly larger than 8 1/2″, just trim the excess)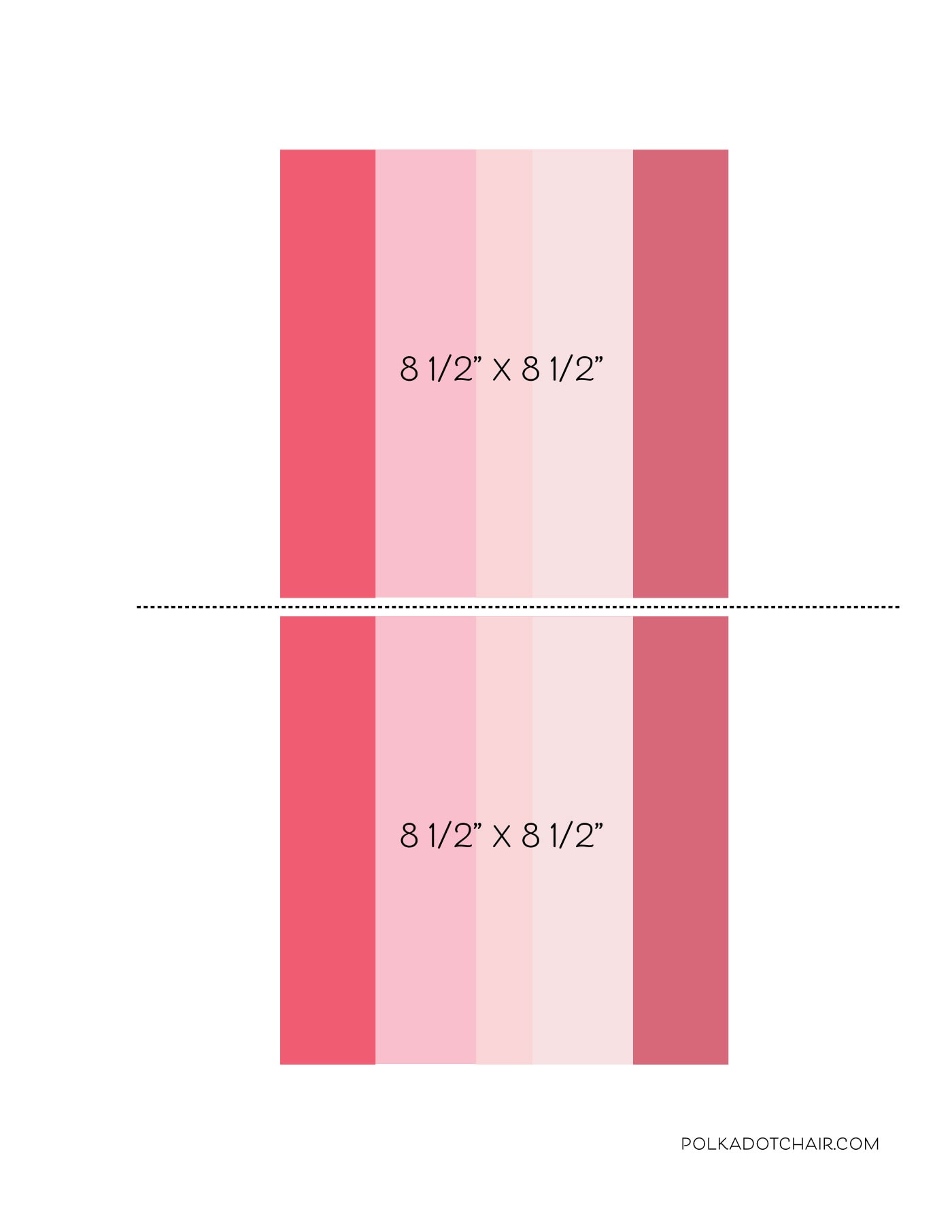 Next draw a diagonal line on the wrong side of your two 8 1/2″ x 8 1/2″ background fabric pieces.
Place the trimmed strip piece right sides together with the background fabric piece and stitch 1/4″ on each side of the line you drew.
Cut apart along the line you drew. You will now have 2 Half Square Triangle Blocks (HST's, if you need more help understanding how to make a HST refer to this post)
Repeat for the 2nd set of squares. Make sure that the diagonal line is facing the same direction as it did with the 1st set of squares.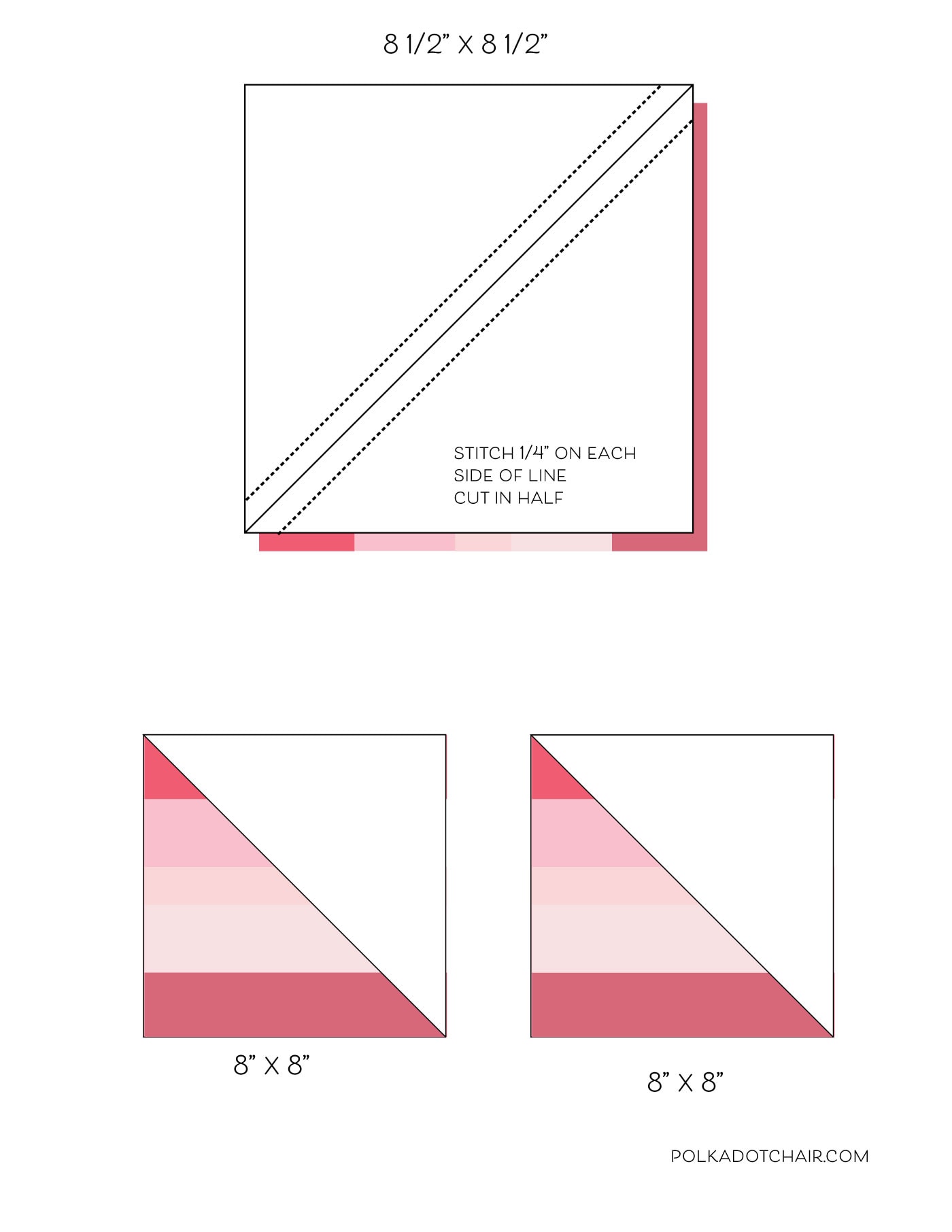 Trim each HST block to 8″ x 8″
Stitch the 4 blocks together as show below. Stitch 2 blocks in row 1 along the side seams then press. Stitch the two blocks in row 2 along the side seams and press. Then stitch the two rows together.
Trim block to 15″ x 15″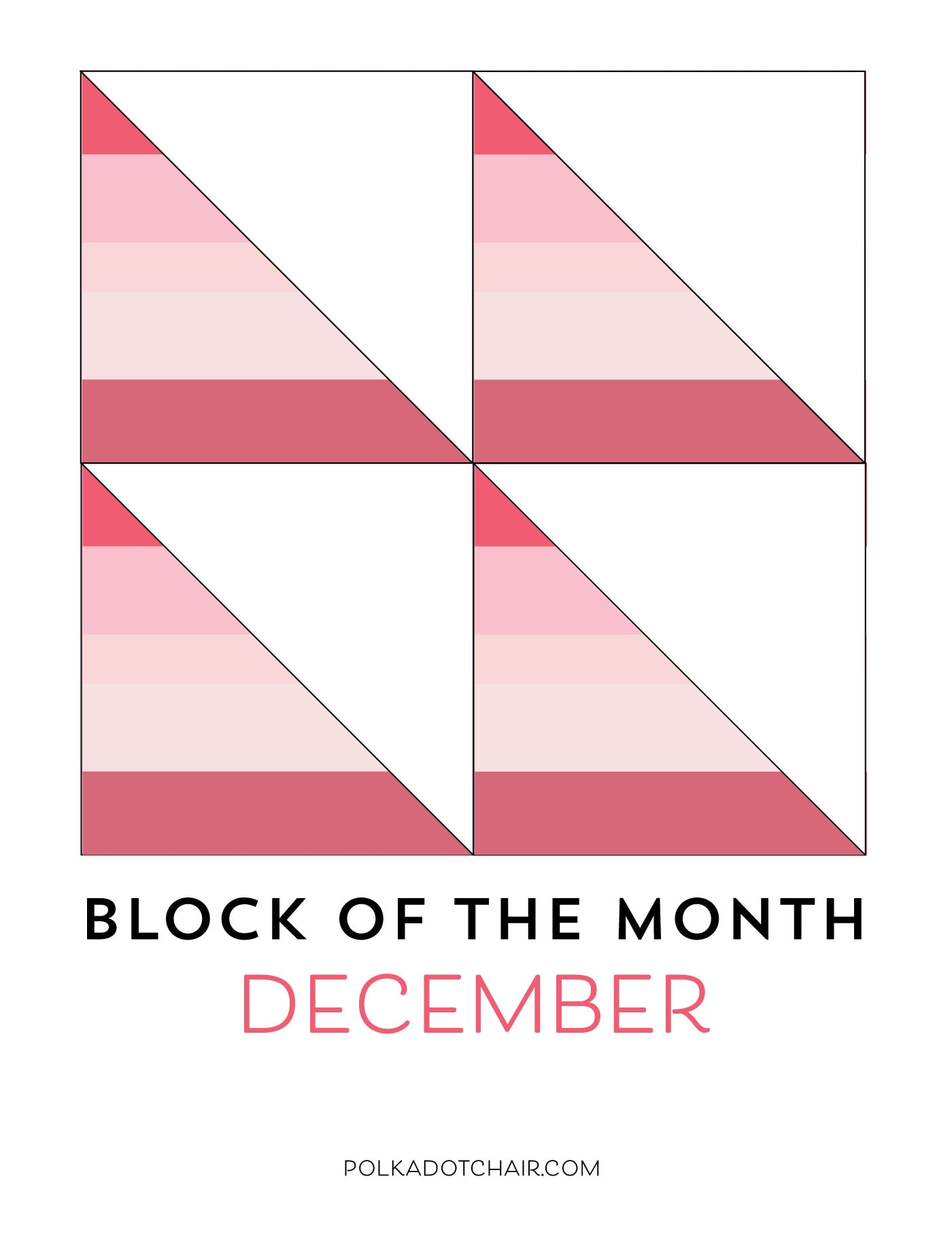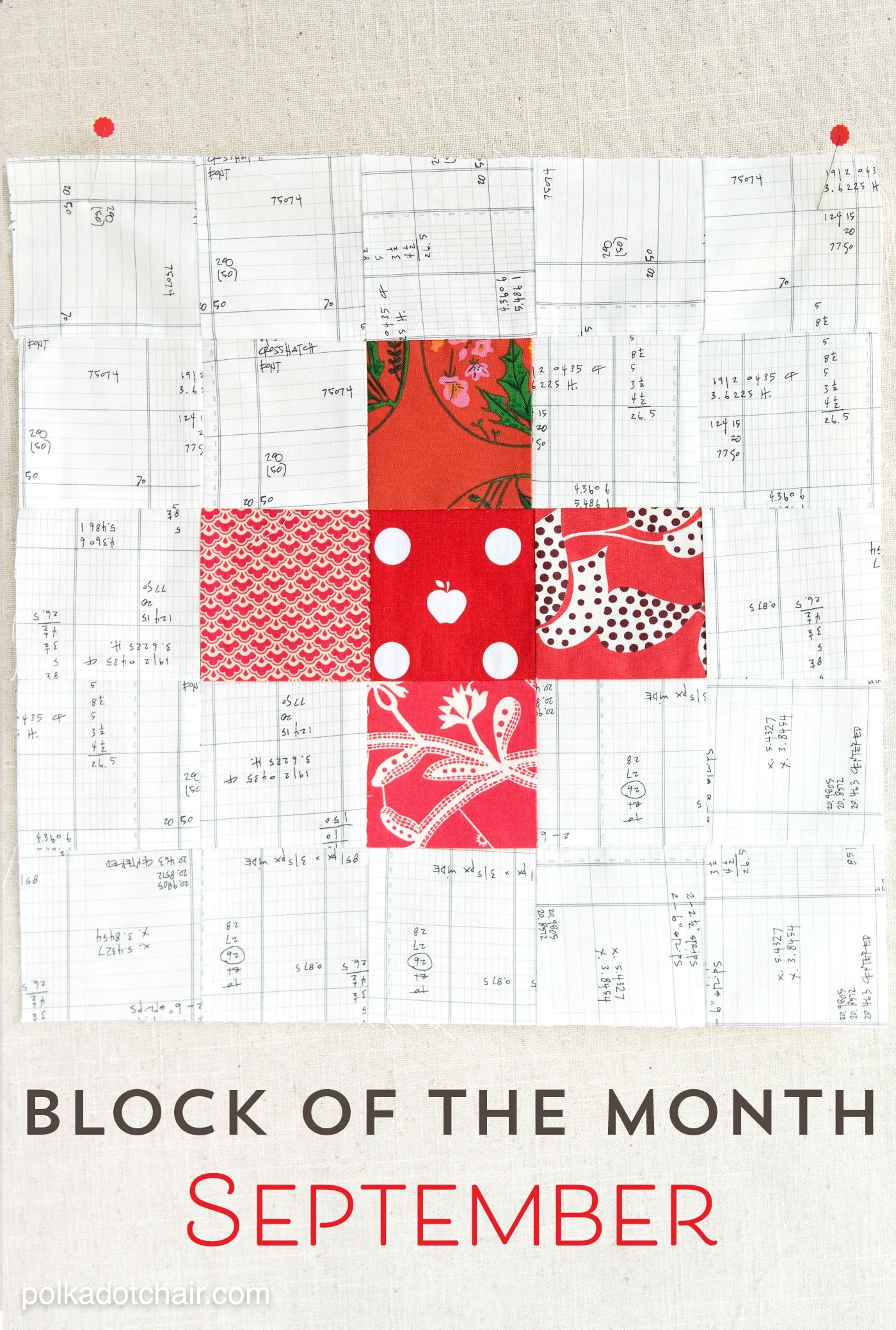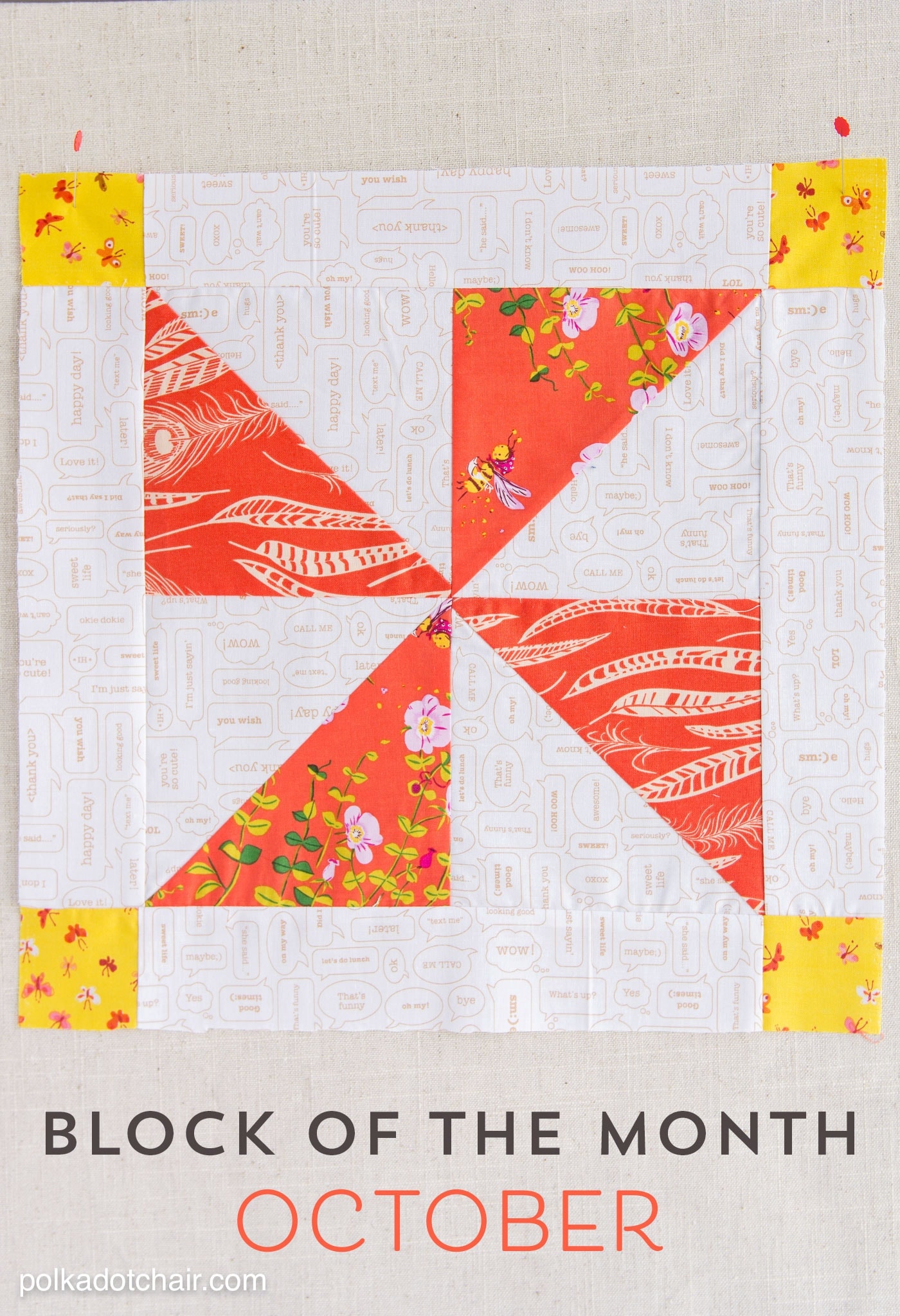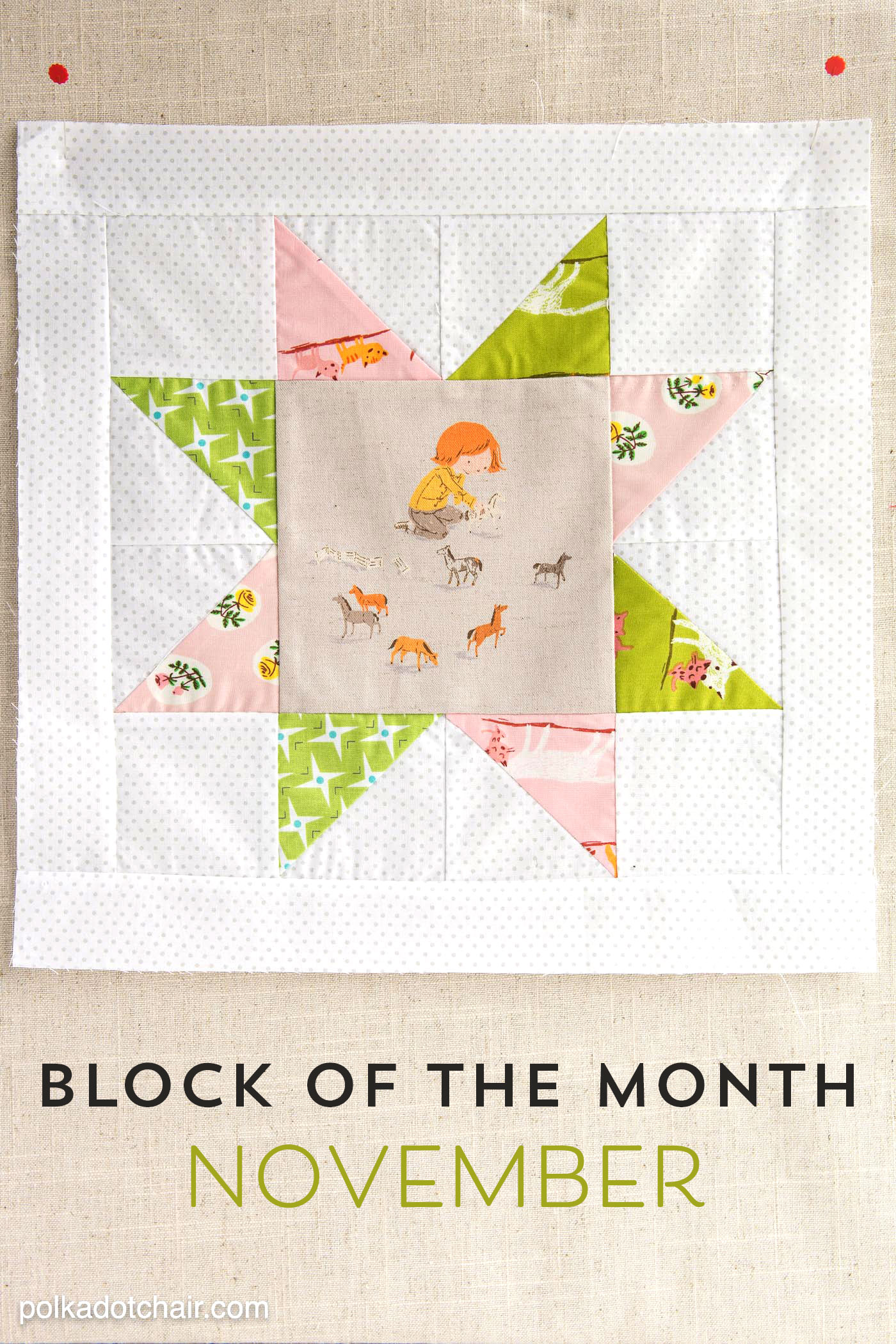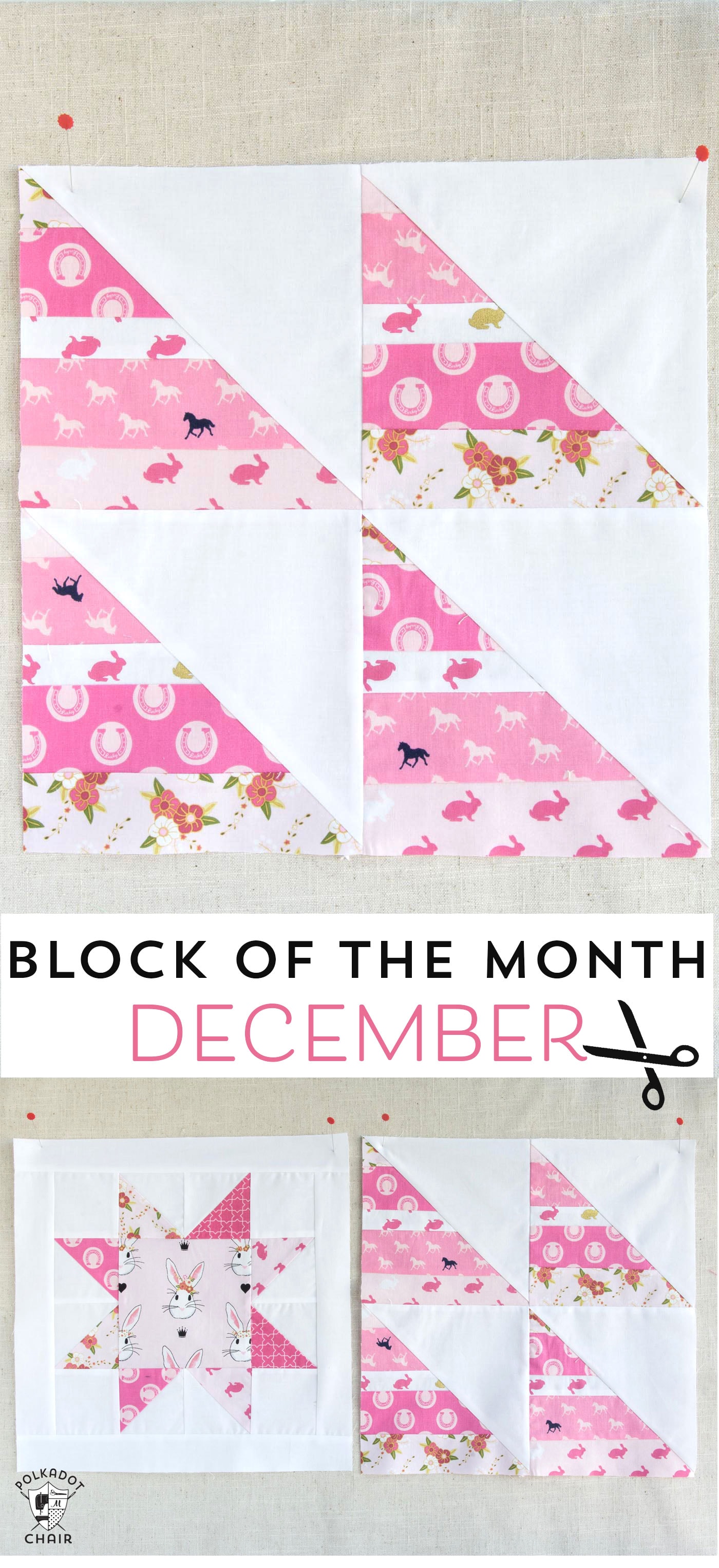 Print Friendly
18