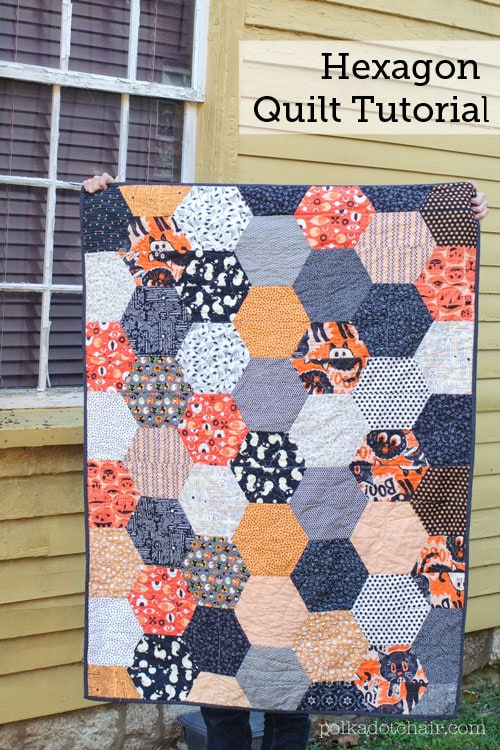 Hi there! I'm so excited today to be sharing with  you the tutorial for this Large Hexagon Quilt. I was able to whip this Halloween Quilt up very quickly using Lori Holt's Half Hexie Ruler.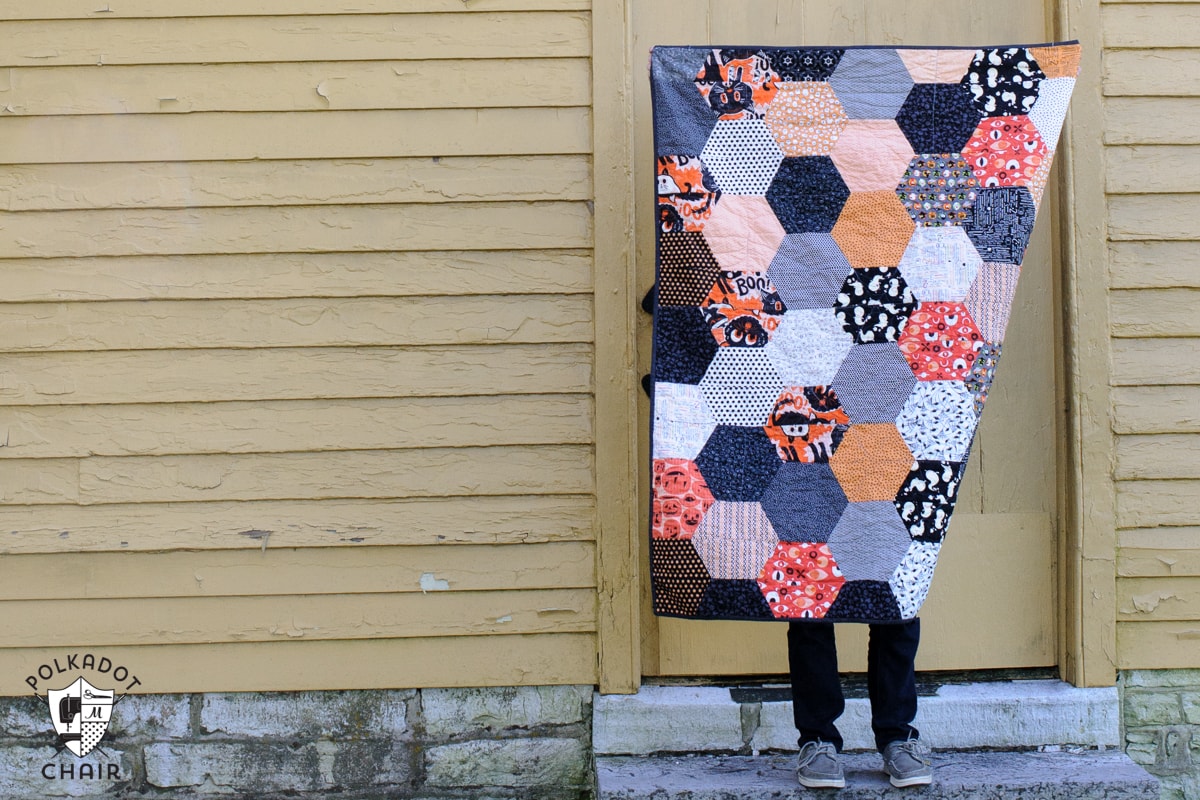 Last weekend we headed down to Shaker Village of Pleasant Hill, KY for a little photoshoot. I have always photographed my quilts at home before and thought it would be fun to try a little "quilts in the wild" photo shoot this time.   Shaker Village is absolutely one of my favorite places in Kentucky, a must see if you ever visit our fine State (more on our visit later this week).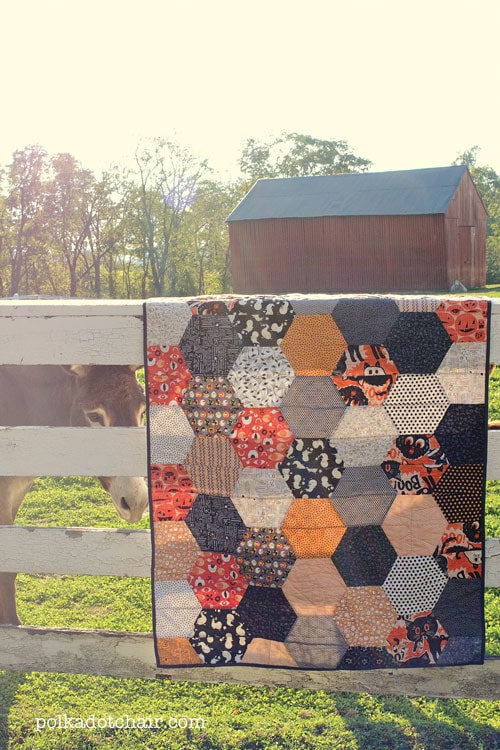 I should subtitle this post "the time a donkey almost ate my quilt". I hung the quilt on this fence to photograph it, and the donkey seemed very interested. A little too interested actually, as he started to try to bite it… my kids were able to yank it away before he got to it. I forgave him as he was absolutely adorable.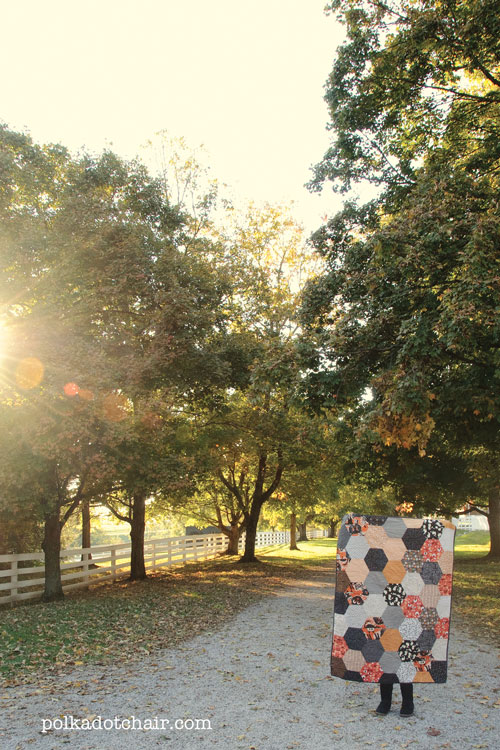 The quilt is made up with an extremely random selection from my Halloween fabric stash. I decided to stick to blacks, oranges and whites, trying to vary the scale of the prints for interest.   I think that all large scale prints would have been a bit overwhelming for this size of a quilt. However I do think the large hexagon shape lends itself well to both large and novelty prints.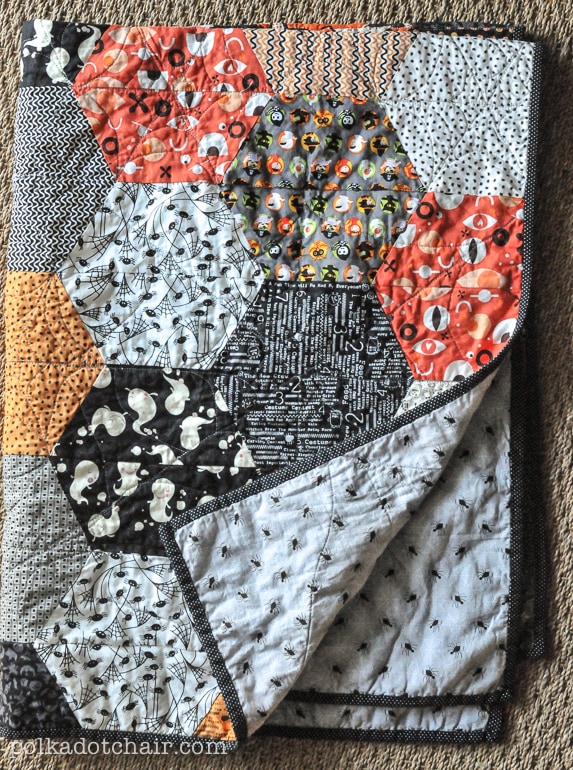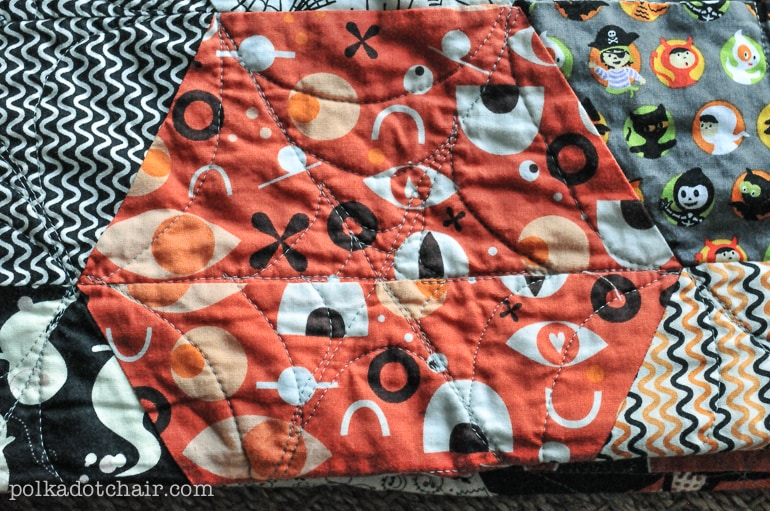 I decided to free motion quilt spiderwebs on to the quilt. I couldn't bring myself to quilt a spider web in every hexagon (although that would have been cool), so I chose to quilt 5 large spiderwebs then fill in a few of the hexagons with their own web.  I free handed the spiderwebs, so they are far from perfect…we'll call them primitive.
Normally when you piece hexagons together for a quilt you end up with a difficult to sew "Y" seam.  By cutting the hexagon in half you can avoid this by sewing 1/2 hexagon shapes together in rows, thus avoiding Y seams. Just know that you do have to plan ahead to get the look that you want.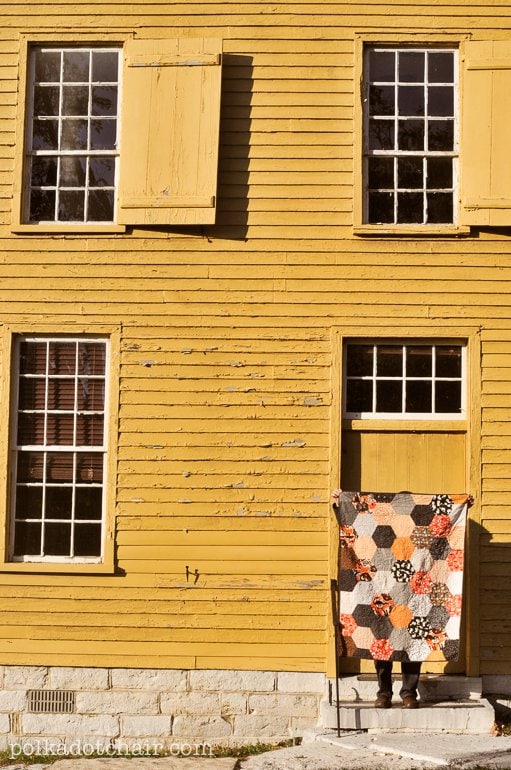 I chose not to try to match the prints on my half hexagons.  You could do it but this was supposed to be a "quick and easy" quilt and matching 53 hexagon prints would have slowed me down.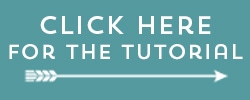 367