Mother's Day is very soon! If you haven't thought of a gift to give your mom, I've got a few last-minute Mother's Day Gift Ideas for you today; 15 of them involve Mason Jars. If you like these ideas, you may also enjoy this post with 50 DIY gifts for Mom.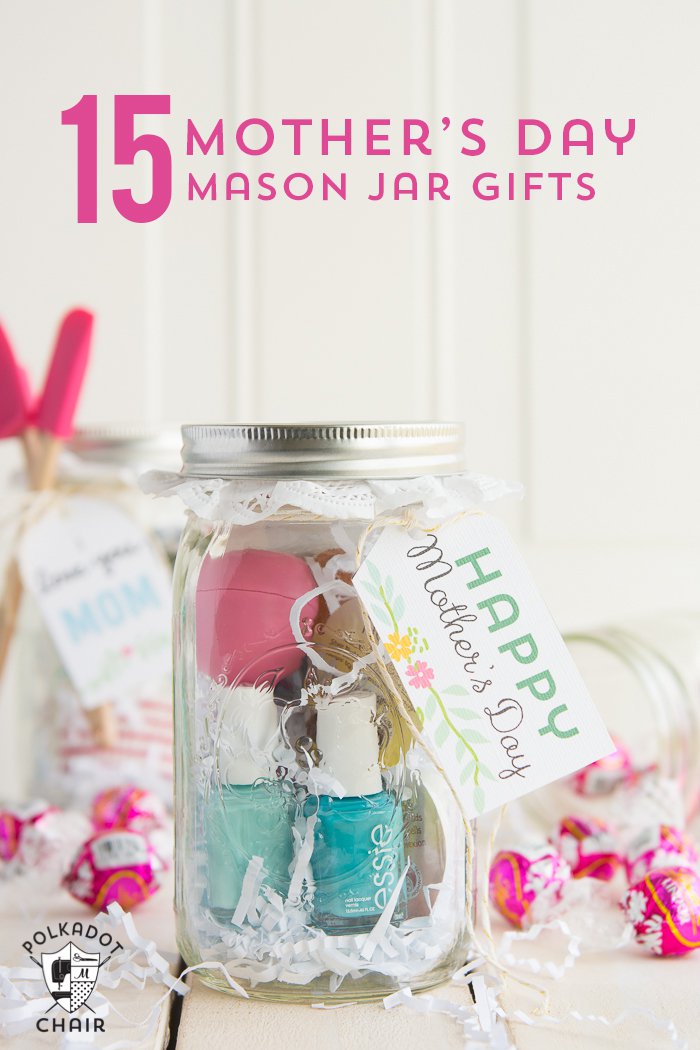 Table of Contents
Recently I was on WDRB in Louisville sharing some simple ideas for cute handmade gifts for Mother's Day.
It was my second time on WDRB in the Morning, and I didn't throw up or pass out (even though I had dreams the night before I would do both. And fall down the stairs and break all of the Mason Jars on my way into the station *wink*.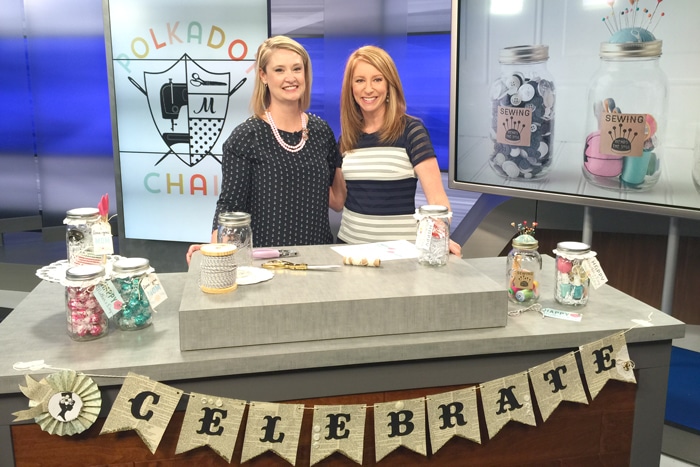 First let me tell you, figuring out how long 3 minutes is while you're live on the air might as well be a question on the SAT. I think that's the hardest thing to get used to, knowing how much to talk about and when to start wrapping things up.
Luckily Candice (the morning show host) is a pro and kept me on track. I was much less nervous this time and watched the playback and picked up on a few things to work on before my next segment, but overall I felt pretty good about it.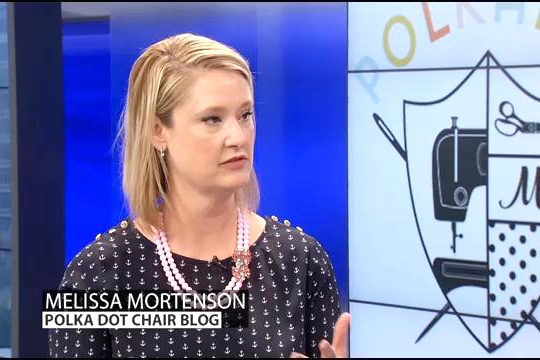 You'll be able to catch me on WDRB in the morning every few weeks now, sharing creative ideas and projects. This summer, I'll also be talking about some crafts to help keep your kids occupied while they are out of school.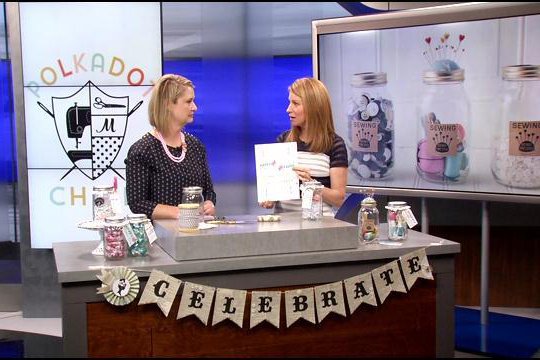 To watch the segment online… just click over to the WDRB website.
How to Get the Printable Tags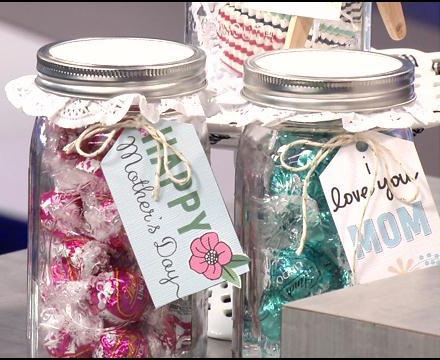 How to Get the Printables. You can get a copy of the printable featured in this post in our Printable Library. Access to the library is for our Newsletter subscribers, and subscriptions are FREE. Please follow the instructions to obtain the printable. PLEASE READ the instructions on that page. Note: Printables in the library may not be sold or used for commercial purposes.
You can download the tags for FREE on my Templates page.
Last-Minute Mother's Day Mason Jar Gift Ideas
Okay, now for the Mason Jar Crafts!! If you need a quick (but thoughtful) gift for a Mom in your life on Mother's Day, a Mason Jar might be just what you're looking for.
You can customize it based on what mom likes and adapt it to any price range. I love the idea that Candice shared on the air of filling it up with love notes or coupons.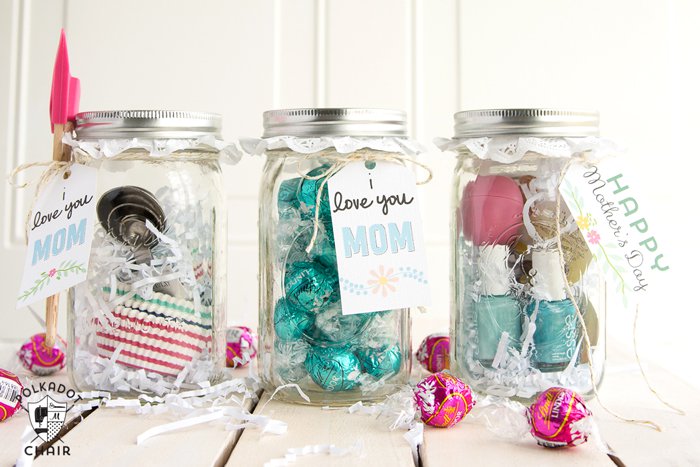 Here are 15 Mason Jar Crafts that any Mom would LOVE… several of them were featured in my on-air segment, and a few are from friends around the web.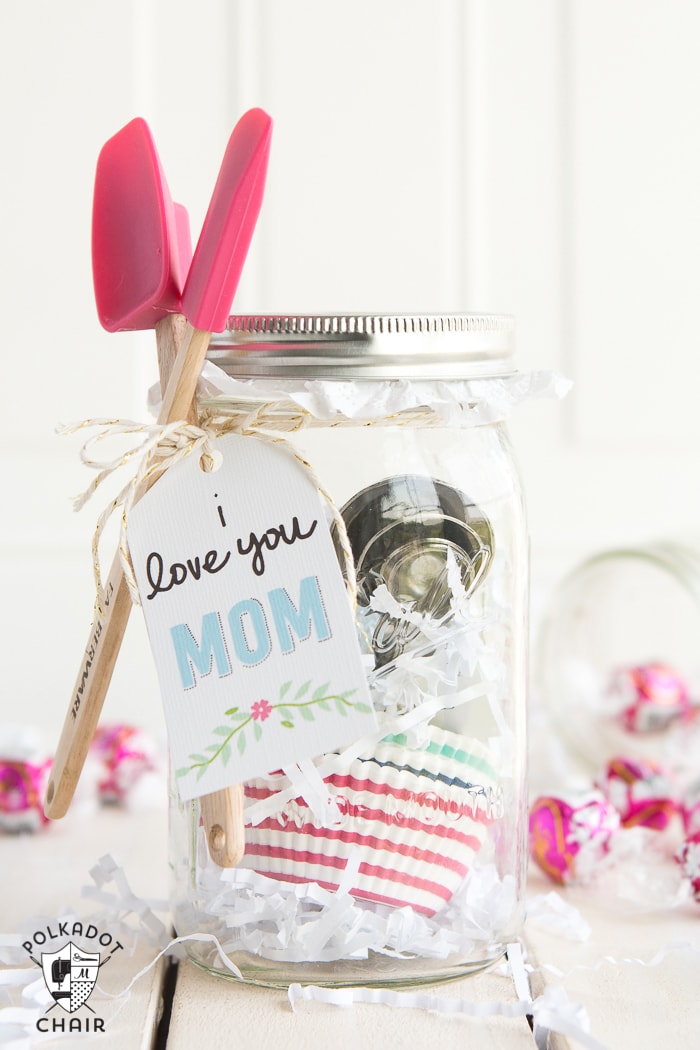 1. Baking Mason Jar
For a Mom who loves to bake! Fill your Mason Jar with some cute cupcake liners. Throw in a new set of measuring spoons (because you can never have enough of those in my opinion) and tie a couple of colorful spatulas to the outside to finish it off.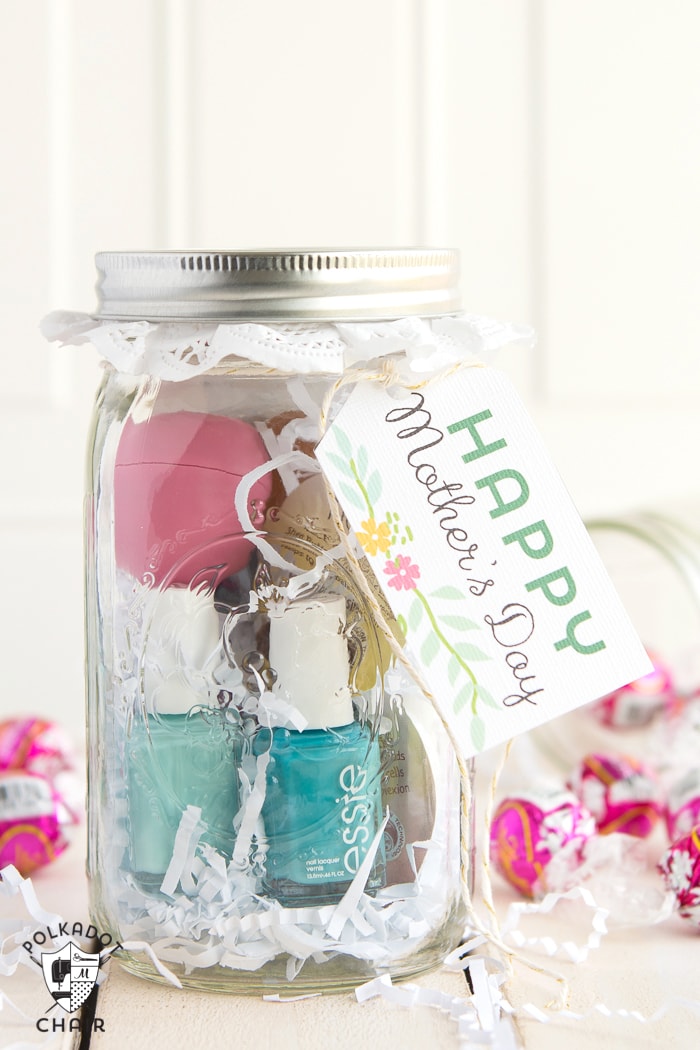 2. Spa Day Mason Jar
Mom's can always use a little bit of pampering. Fill up a Mason Jar with a few of her favorite colors of fingernail polish and some spa-inspired items too.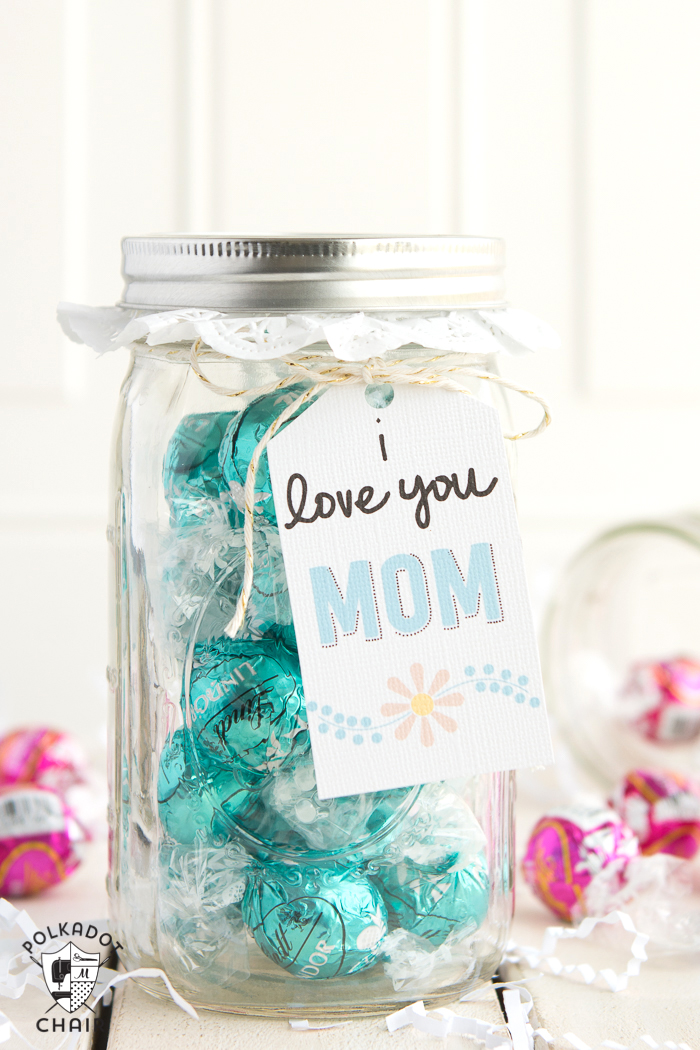 3. Candy Mason Jar
Mom's can always use a little bit of pampering. Chocolate is almost always a good idea… most moms will appreciate a jar full of yummy treats.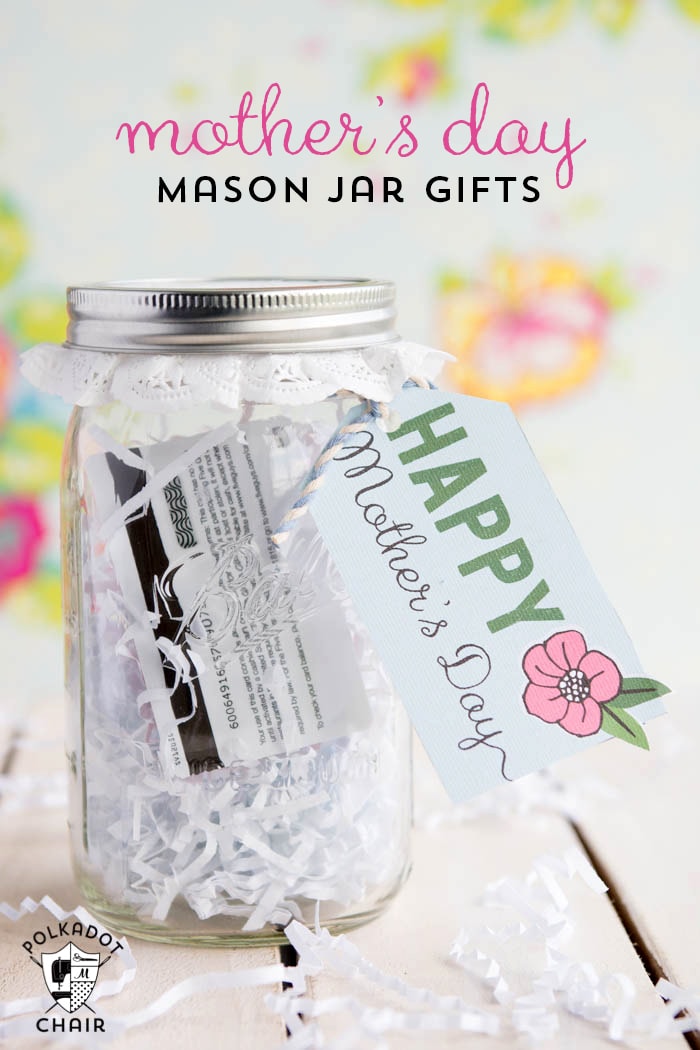 4. Gift Card Mason Jar
If you're totally stumped, give Mom a gift card. Package it up in a Mason Jar to make the gift a little bit more creative. Get the how-to here.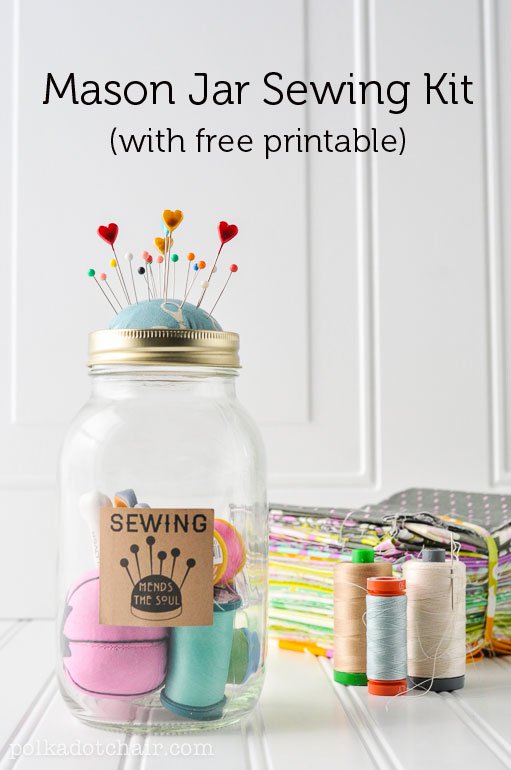 5. Sewing Kit Mason Jar
A DIY Sewing Kit would be a great gift. Use a bit of fabric and stuffing to make a pincushion for the top and fill it up with colorful notions.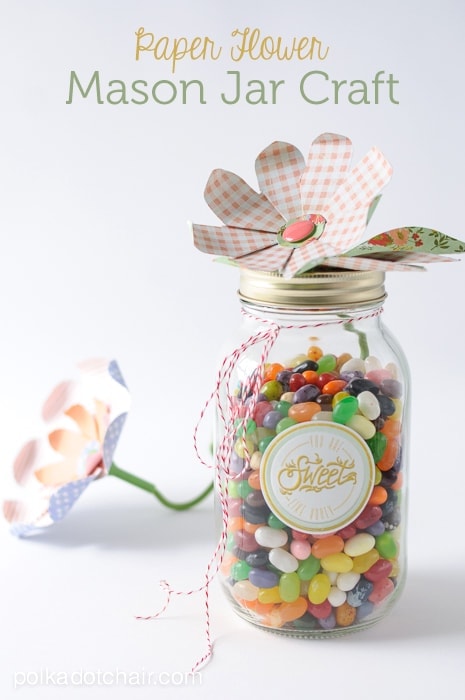 6. Jelly Bean Mason Jar
For the Mom who loves candy. I have a good friend who LOVES jelly beans; I can't say that I blame her! If Mom's a fan, fill a jar with a colorful assortment of beans and top it off with a flower for fun.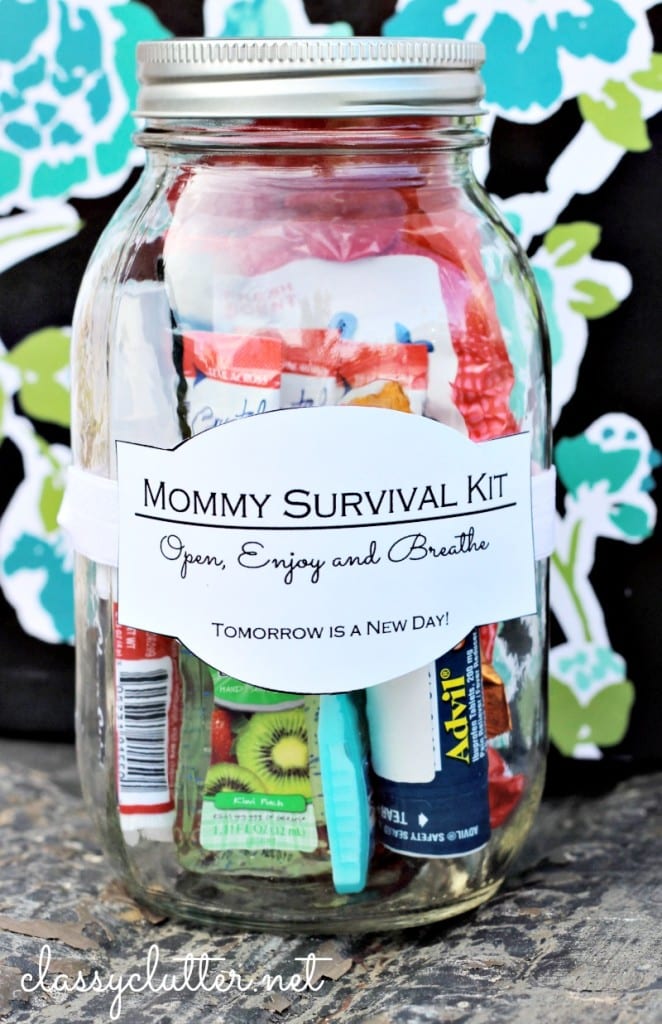 7. Mommy Survival Kit Jar
For just about ANY Mom. I think this Mommy Survival Kit from Classy Clutter is absolutely adorable (and oh so practical). Please hop on over to their blog for the deets.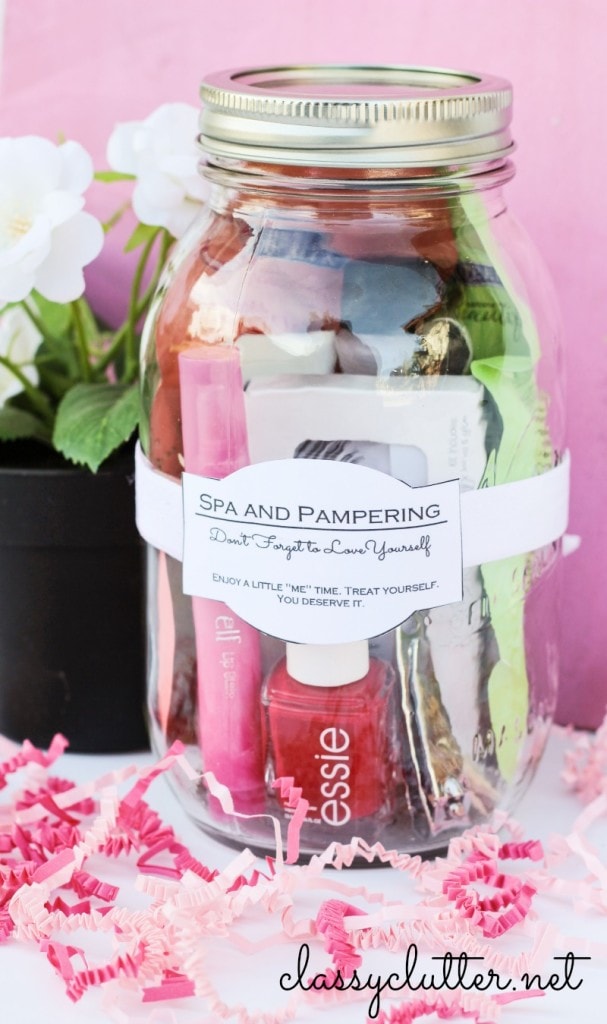 8. Spa in a Jar
For the Mom who Loves to Spa. Also from the girls at Classy Clutter, a Spa in a Jar for Mom. You can grab the printable over on their blog.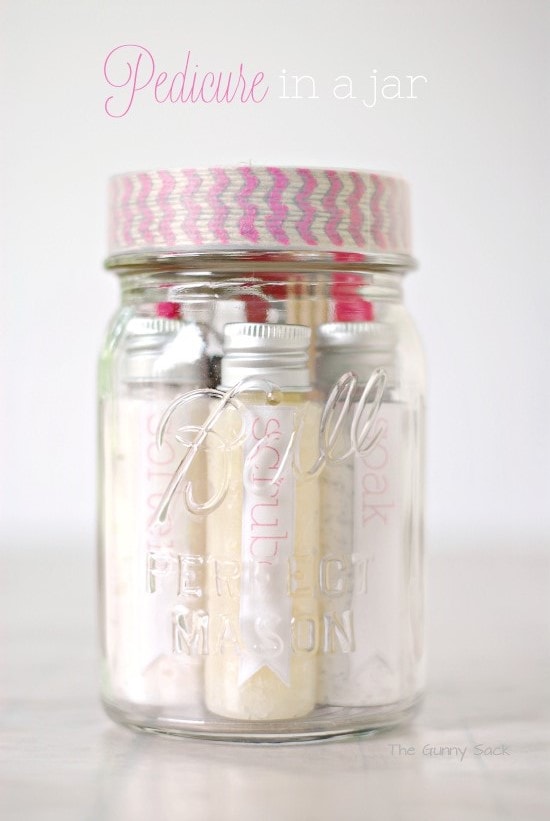 9. Pedicure in a Jar
Another cute Spa inspired Mason Jar gift is this Pedicure in a Jar from The Gunny Sack. I love the individual vials of the product she put inside.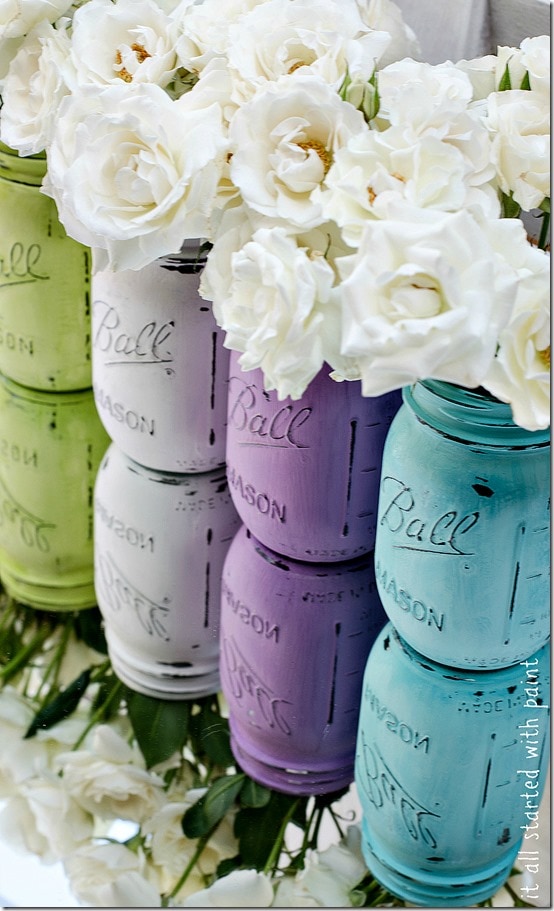 10. Chalk Painted Mason Jars
I think most moms love to get flowers (I know I do)… Why not paint the Mason jar to make a vase that she can use for other things after Mother's Day? Get the details over at It All Started with Paint.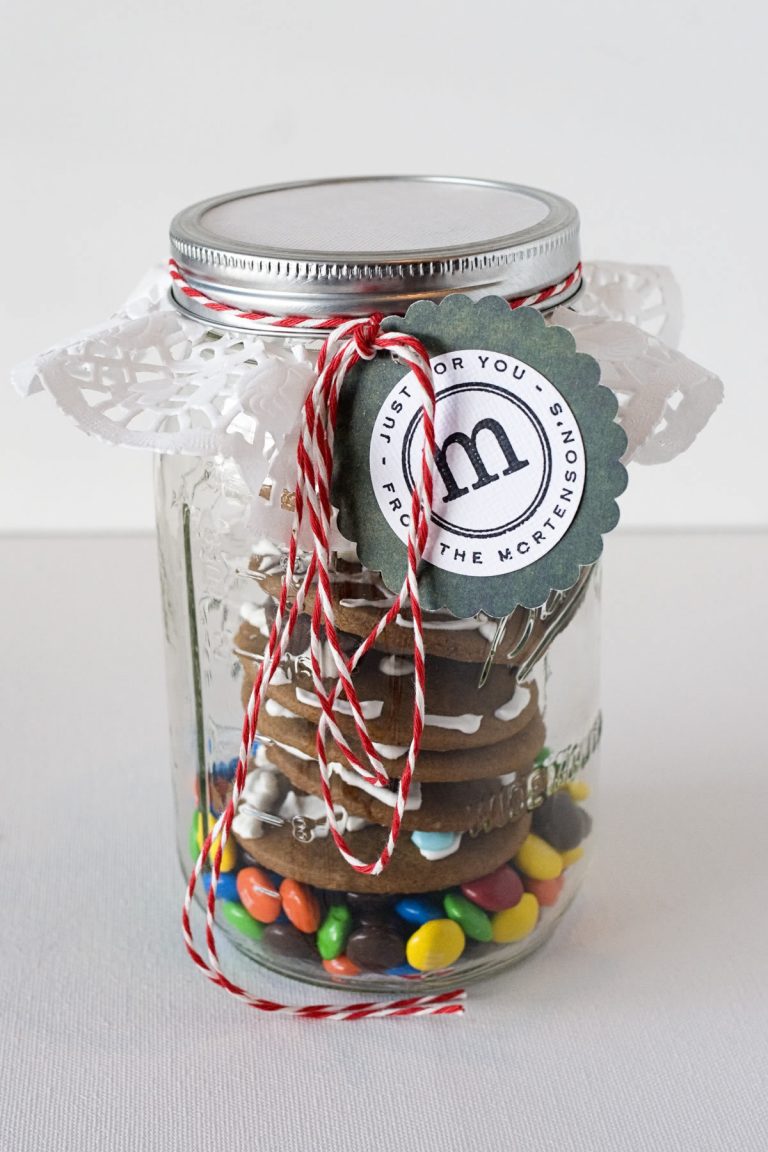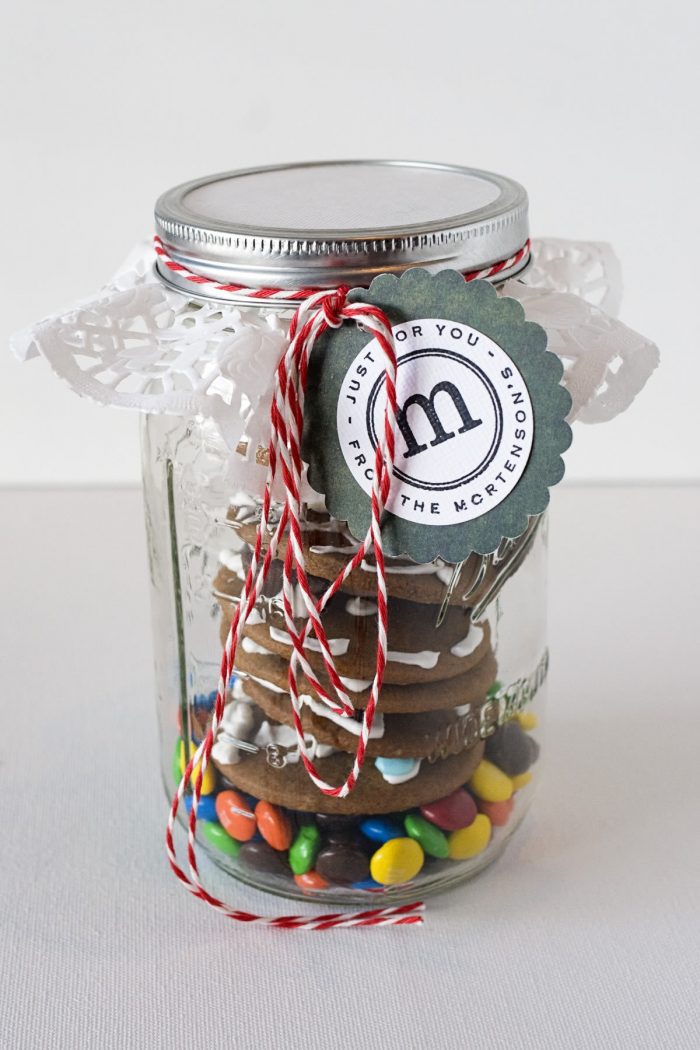 11. Cookie Mason Jar
For Any Cookie Loving Mom. Cookies, like Chocolate and Paris, are always a good idea. Package up some of Mom's favorites for her to enjoy on Mother's Day.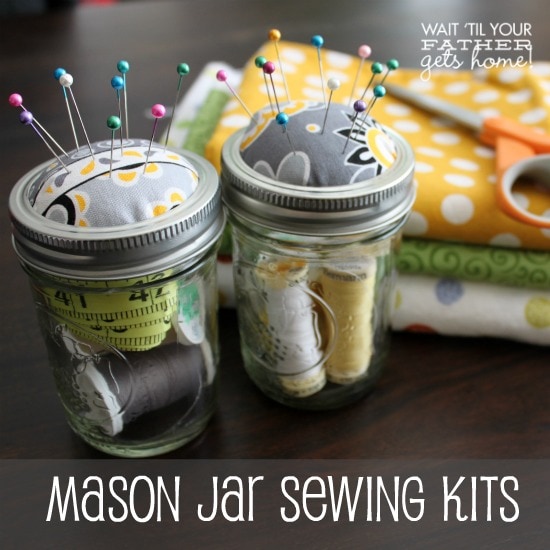 12. Mini Sewing Kit
More fun ideas for Moms who Sew. I love these pint-sized Mason Jar Sewing kits over at Wait till your Father gets Home... she even includes a tutorial to make the pincushion on top.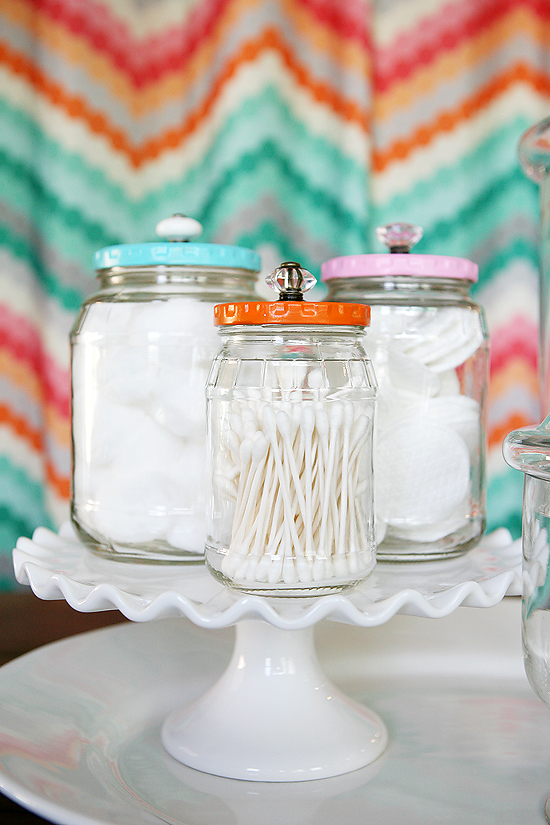 13. Decorative Mason Jars
For The Mom who loves to decorate. These jars at eighteen25 are one of my all-time favorite projects! Hop on over there to get the full tutorial.

14. Made with Love
Another cute jar project from eighteen25. This one includes a free "made with love" printable.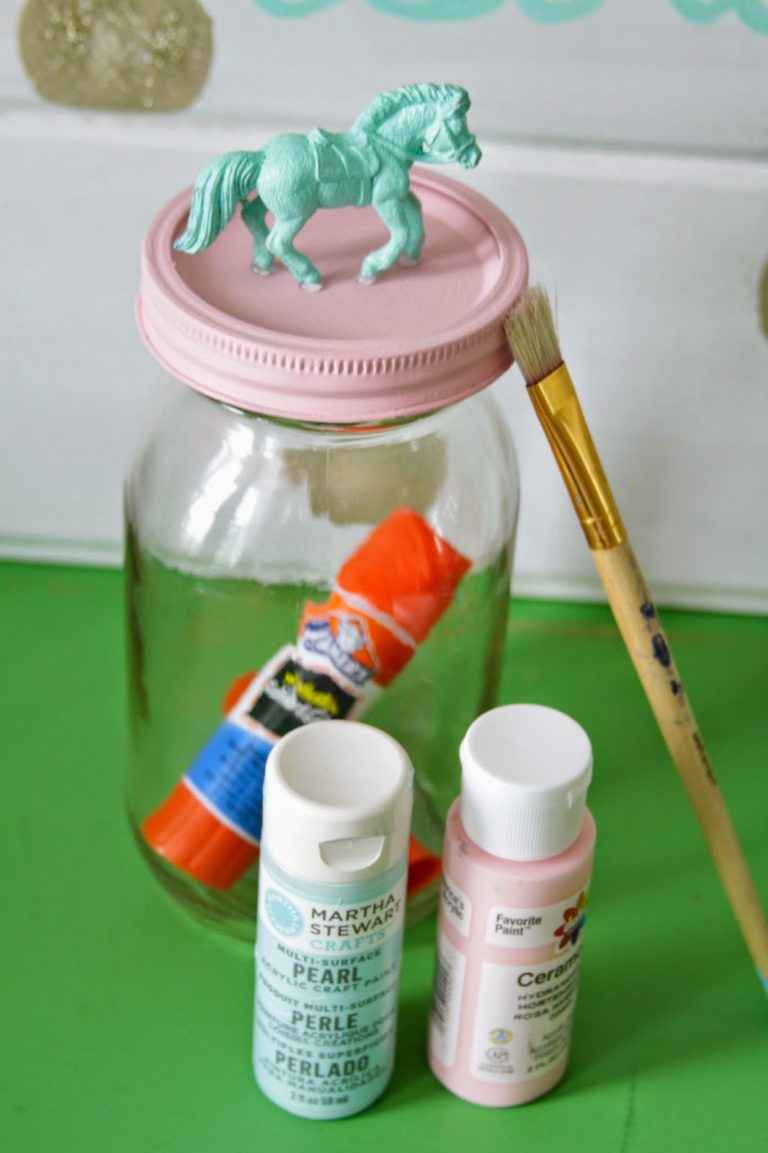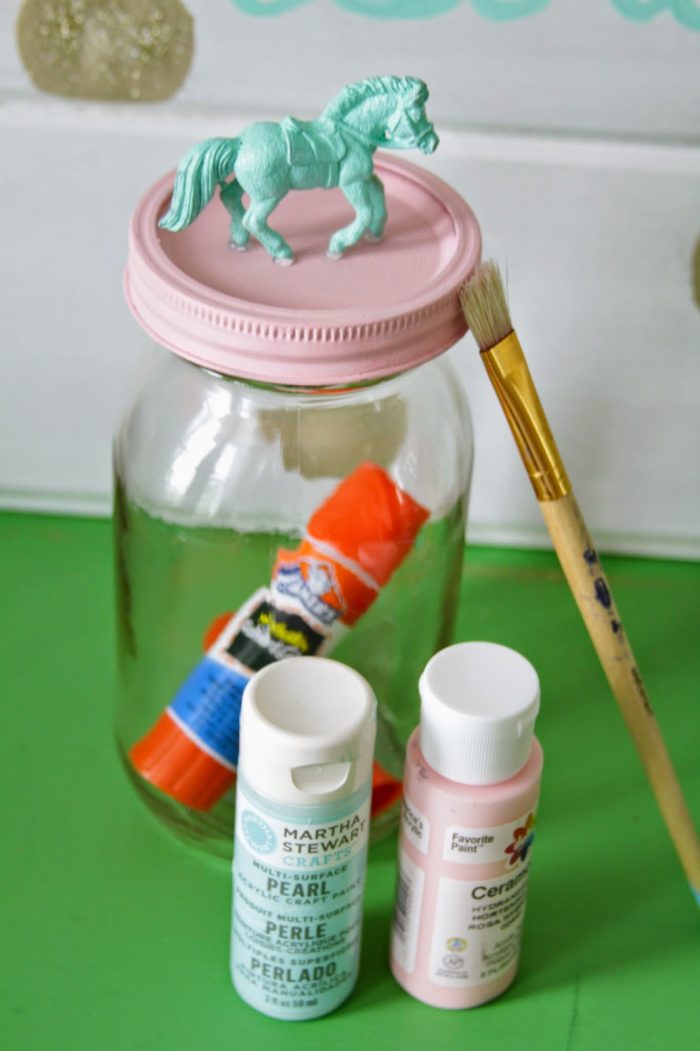 15. Equestrian Themed Mason Jar Storage Jars
Last but not least, these craft storage jars from Nesting in the Bluegrass, because, well, hello! There's a horse on top!