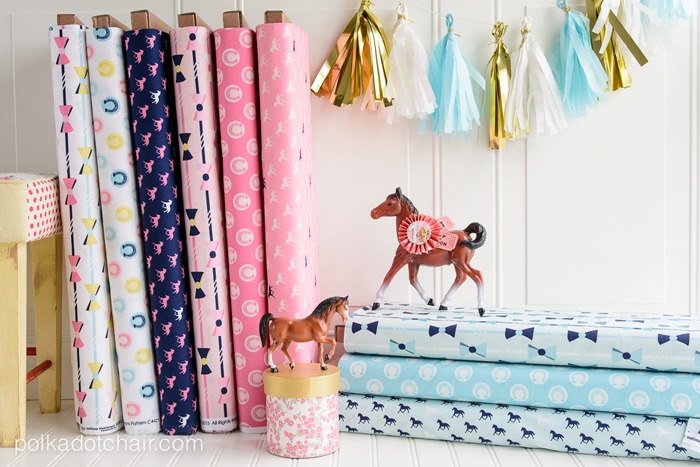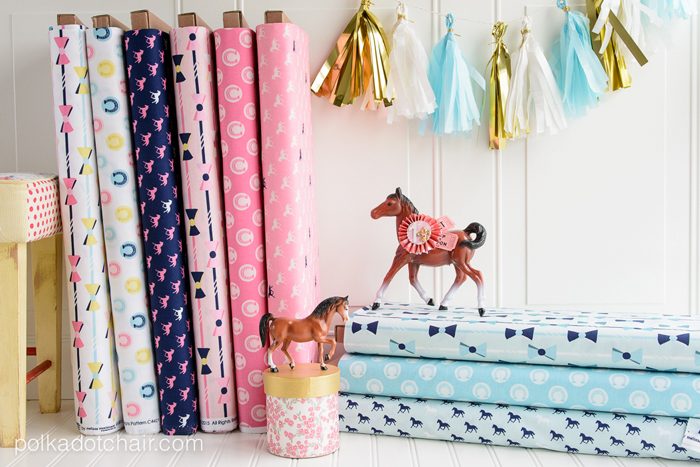 Last Friday I got home from running errands to find a very nice surprise waiting for me.  My Derby Style fabric yardage had arrived!
If you follow me on Instagram you may have noticed that it was hitting stores last week. I was so excited to share the good news with everyone yet fighting back the urge to "overgram" a million photos of it.
It's been the craziest thing. When I first got a bit of sample yardage in October I sewed like a mad man to get ready for Quilt Market. Then I got back and having exhausted most of my stash of preprinted yardage, had to sit and wait for it to show up before I could start making projects again.
This week I've started sewing some projects with it to share with you guys! I can't wait to see what everyone else comes up with too!! If you make something with the Derby Style fabric make sure you send me an email or tag me on Instagram (@polkadotchair) or Pinterest (@Melissa | Polka Dot Chair) so that I can pin all of your projects to my Derby Style Pinterest Board.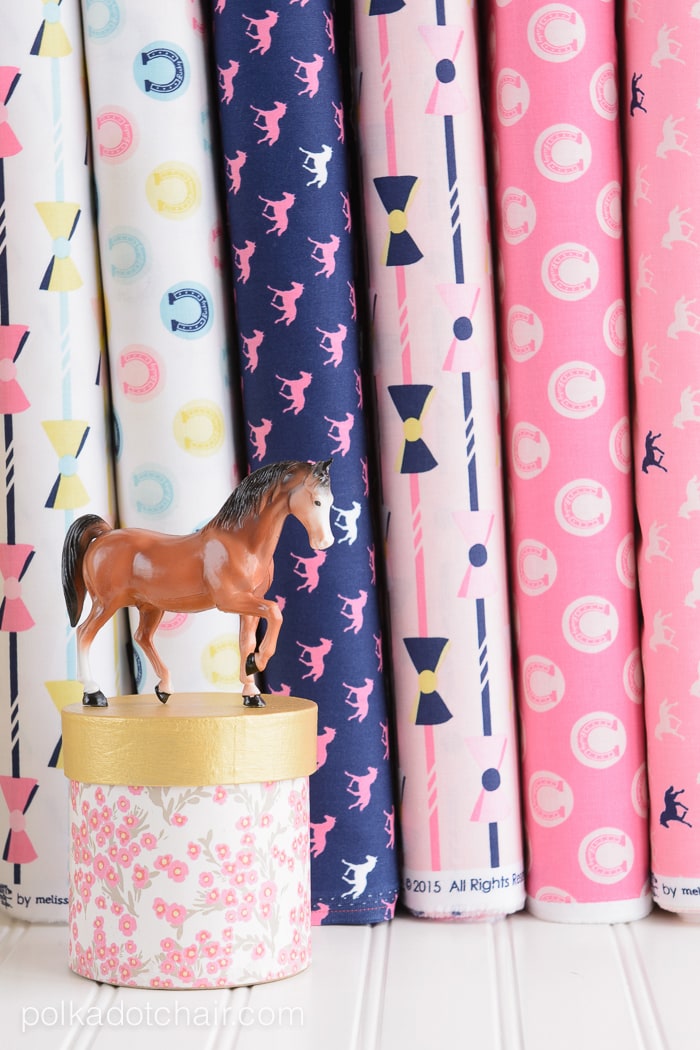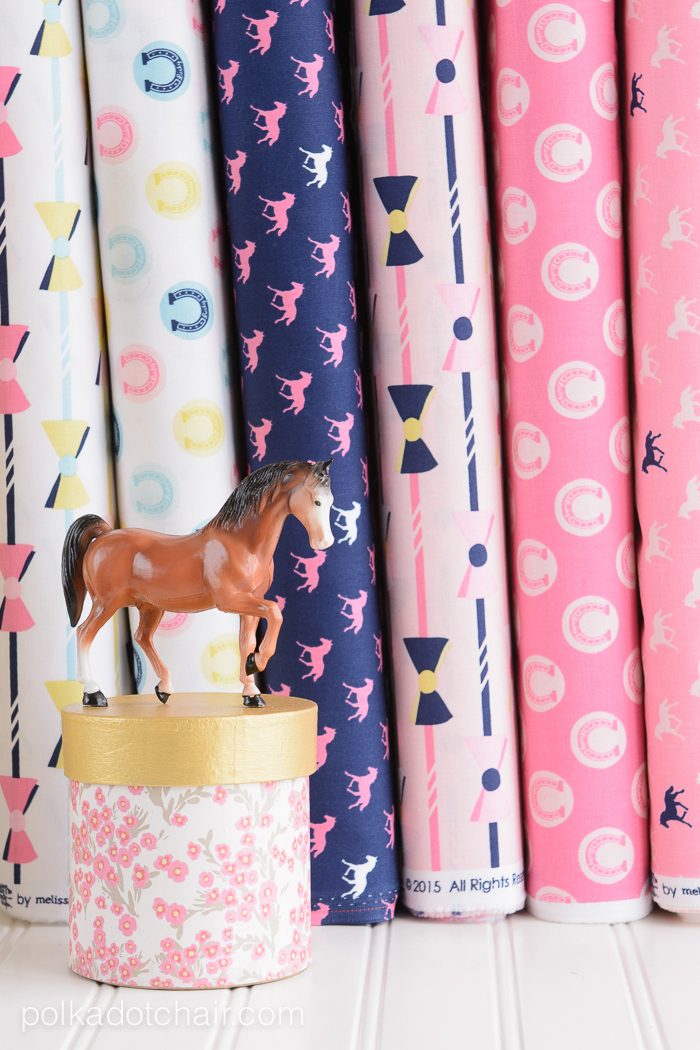 Before I started to sew with the fabric I had to of course sit and have a little photo shoot with it.  I have to tell you that I'm very happy with how the final product turned out!!  I sit and look and it and it blows my mind a bit that it all started out as a simple little illustration last April. Now it's here. Actual fabric being sold at actual fabric stores.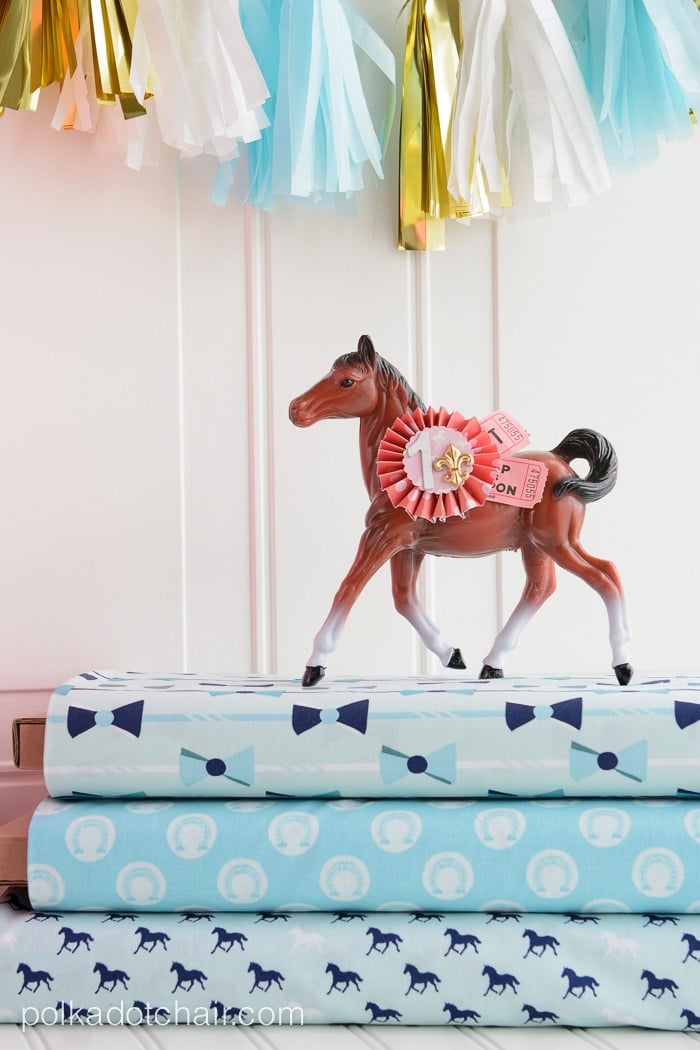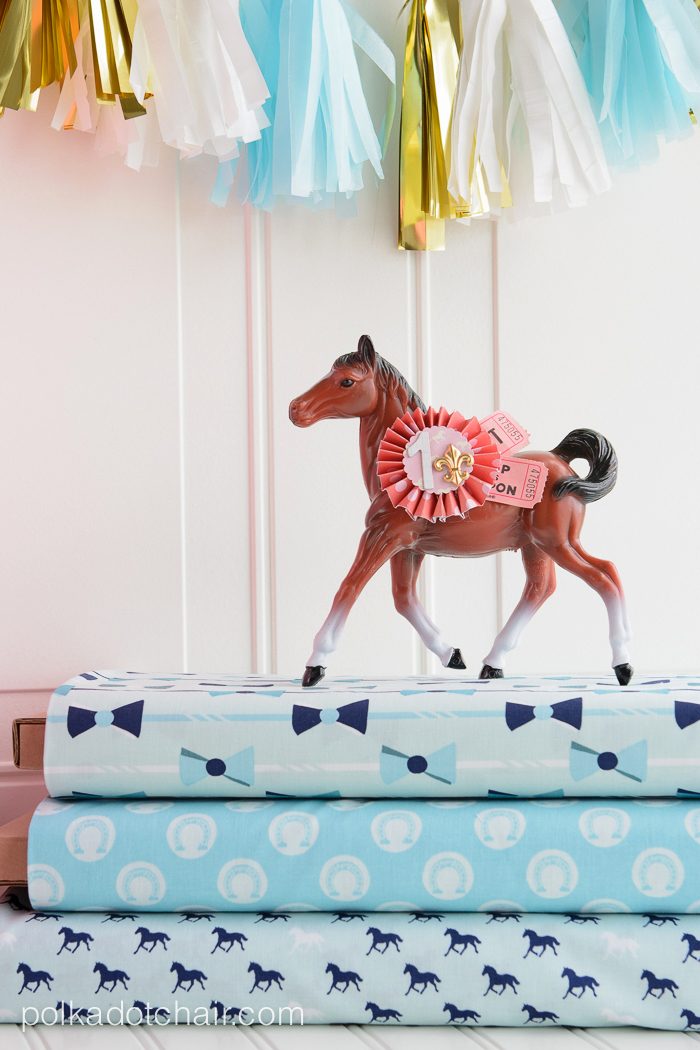 There are 9 prints total in the collection 3 prints each in 3 different colorways. Let's start with the Aqua..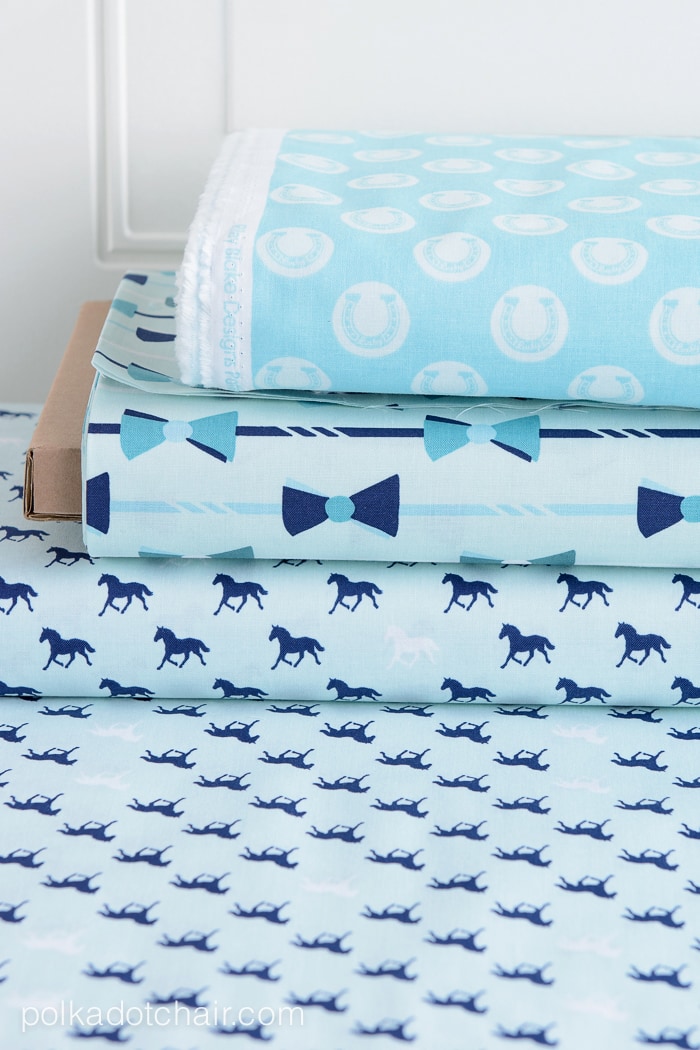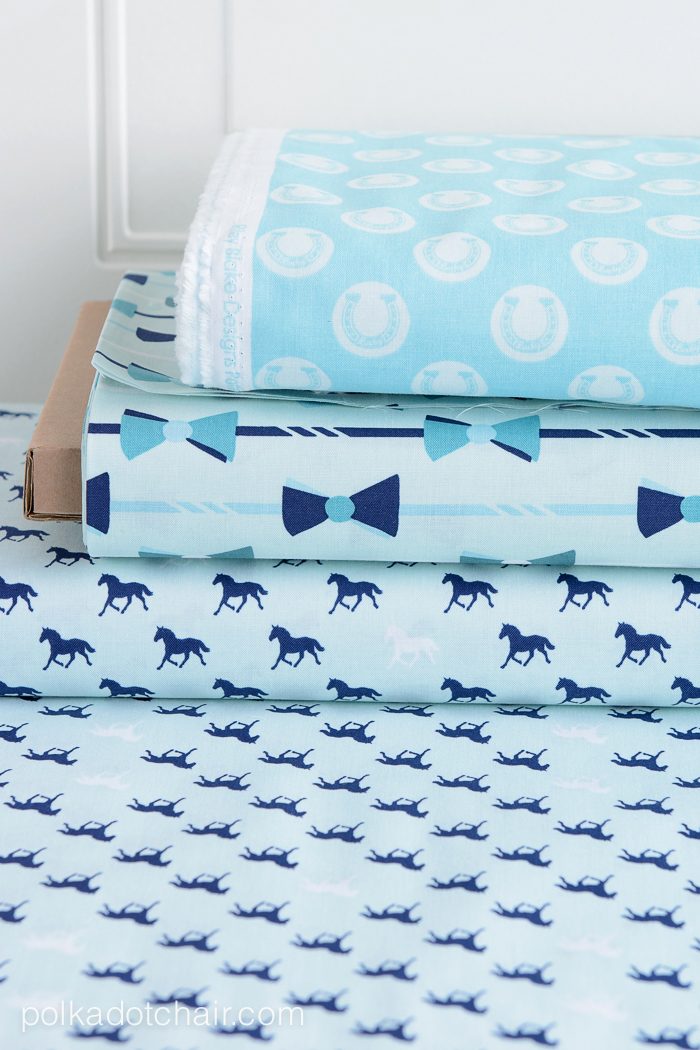 I go back and forth with which print and which color is my favorite, and even though I've always been a "pink" girl I have to say that the aqua might be my favorite right now.  I love the blues in this print, they are soft aqua with the background of the bowtie print almost trending towards mint.  I think that these prints seem to me well suited for home decor or apparel sewing. I want a skirt from that aqua bow tie print.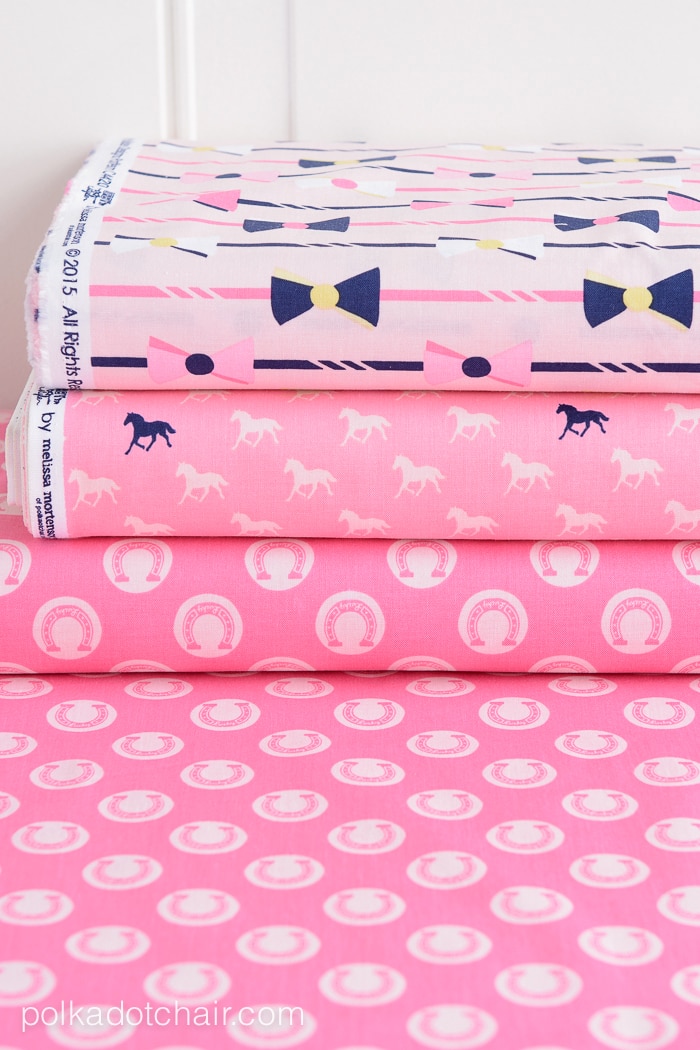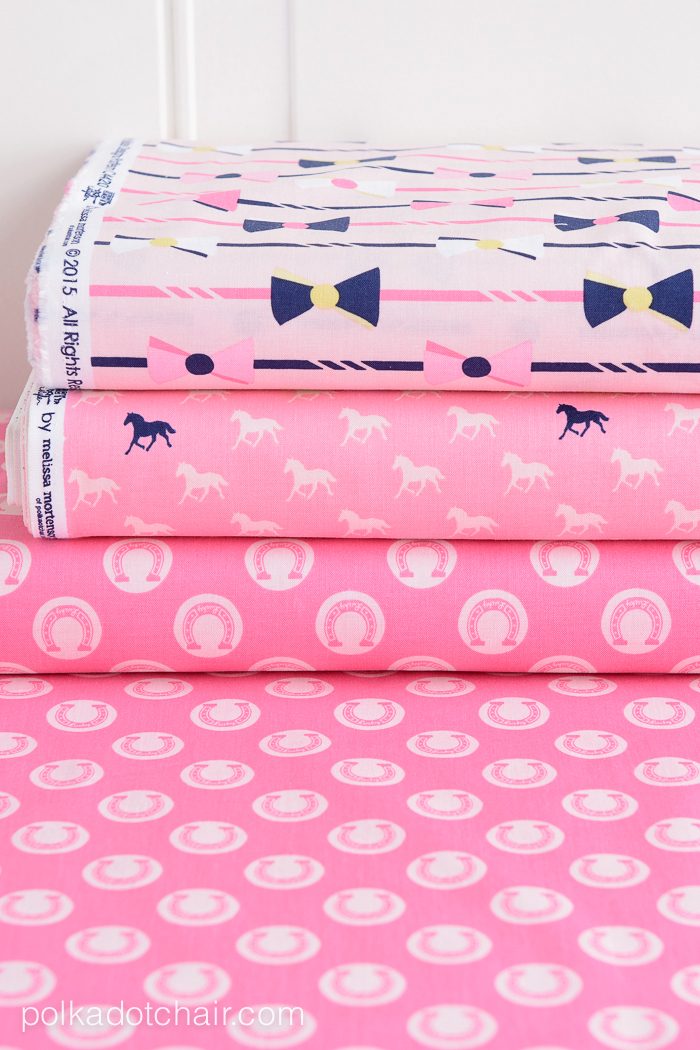 Next up are the pinks.  I worked closely with Riley Blake to make sure that these were "good" pinks.  I wanted really nice shades of pink that would stand up well on their own so you can mix and match them with other lines of fabric.  The blush pink on the background of the bowtie print might be one of my favorite colors right now (we just painted my daughters room that color).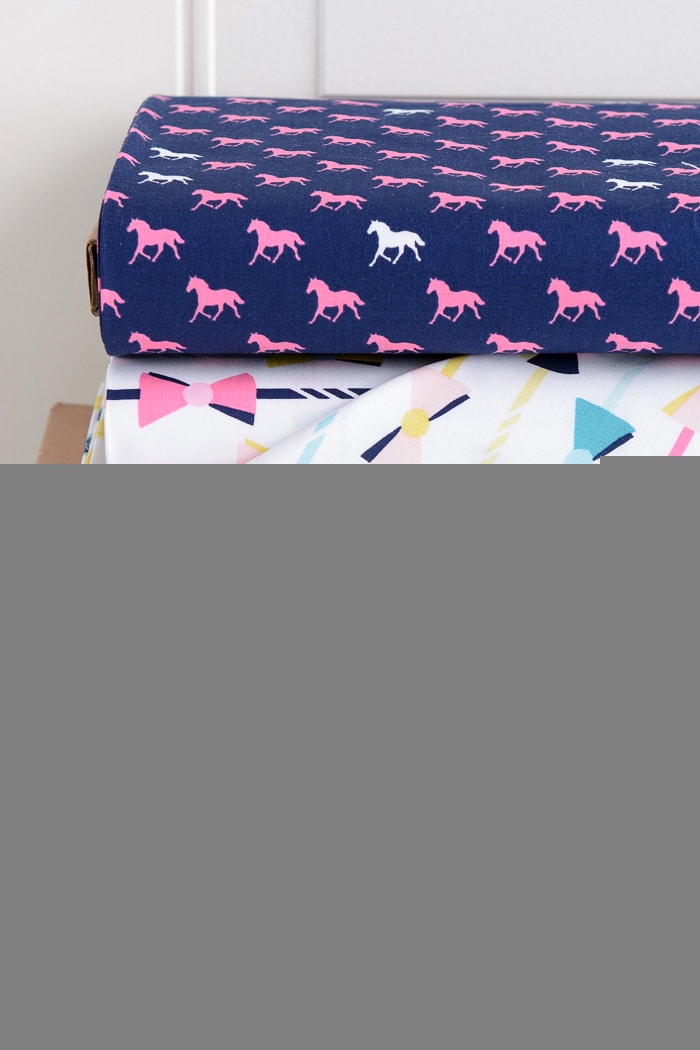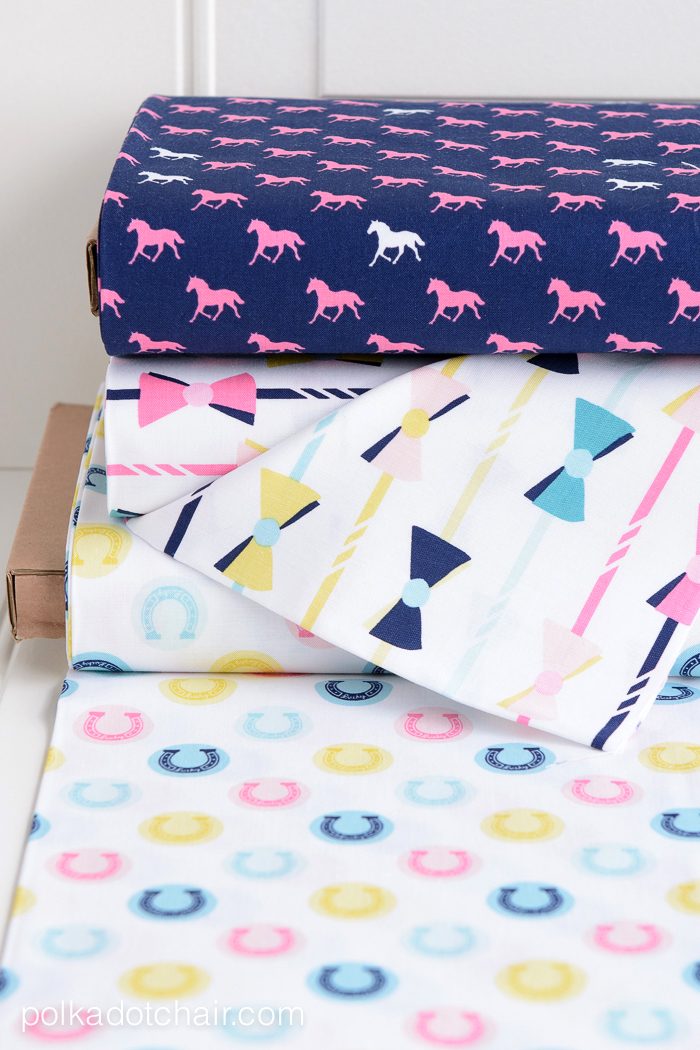 The 3rd colorway is the Multi colorway.  The bowtie and lucky horseshoe prints pull all of the colors in the collection together in one print.  They can be easily combined with the other prints as accent fabrics.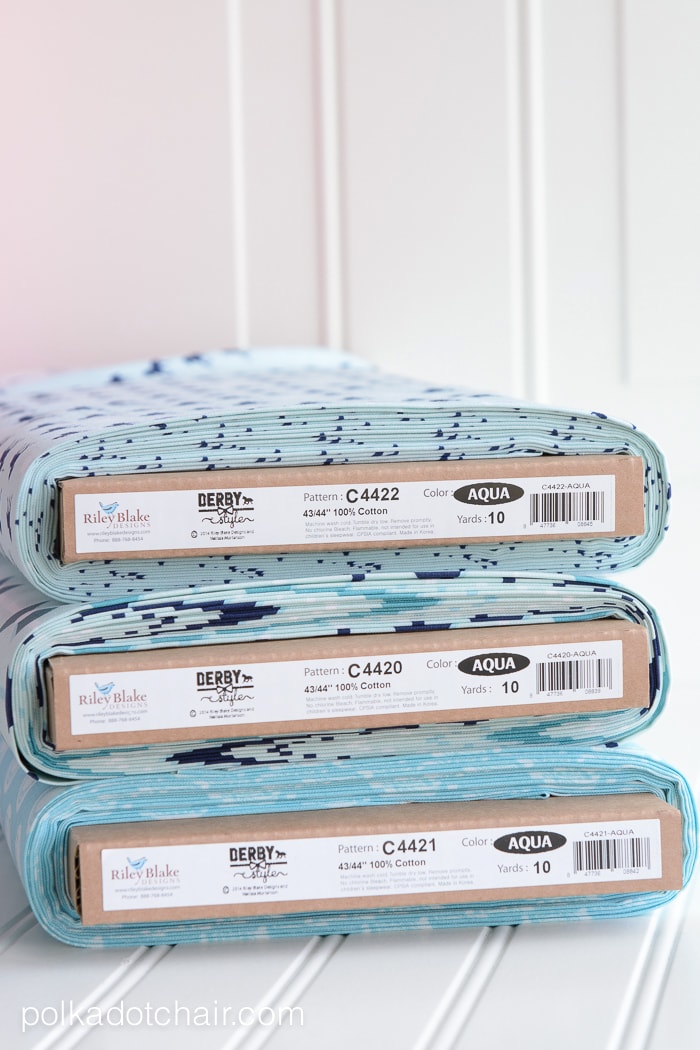 Like I said the collection is in stores now! I've added a source page to my blog if you're looking for it.  I've listed online shops and brick and mortar shops that have it. If you want your shop added to the list, just drop me an email.
The Navy Horse, Pink horse and Multi Bow tie print have already sold out of their initial run from Riley Blake, they have ordered more and I'll keep you posted on when they are due to arrive.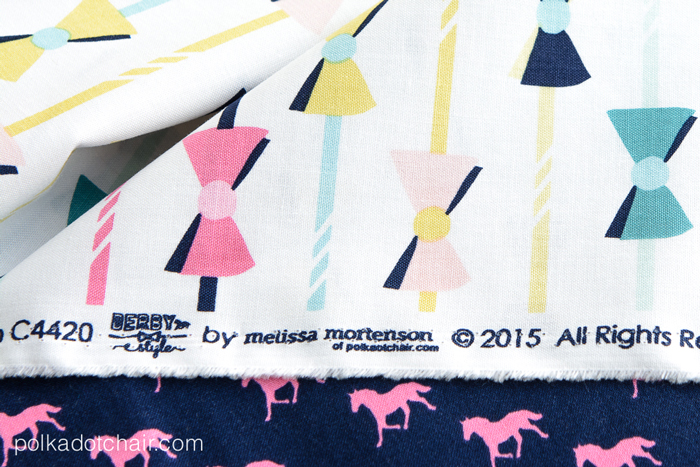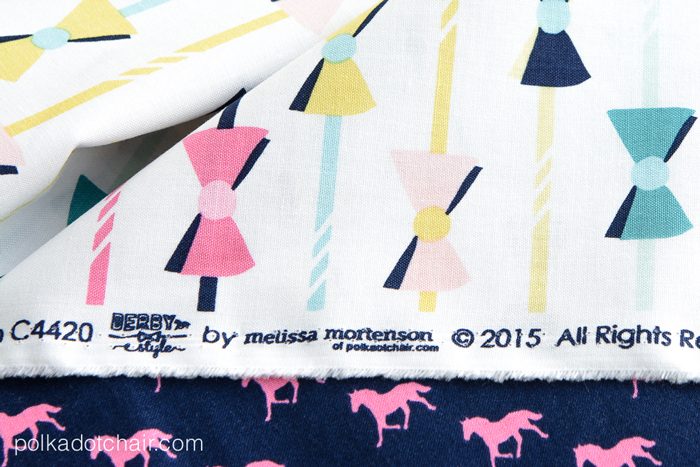 When the fabric first arrived I selfishly first checked to see my name on the selvage.  It could not have arrived at a better time. I don't know if it's January or winter or what but I've felt like such a "LOSER" (said with a bit of a giggle) when it comes to my blog lately…  I know it's not right to play the "compare" game but for some reason I just couldn't help it the last 2 months.  I feel the blog world changing again and it's difficult to figure out how and where to adapt to the changes.  I feel like at times good content is just going out the window as people are drawn to "collectors" of information rather than the creators of it.  I don't know… it's a blog post all of it's own I guess… I obviously overthink everything.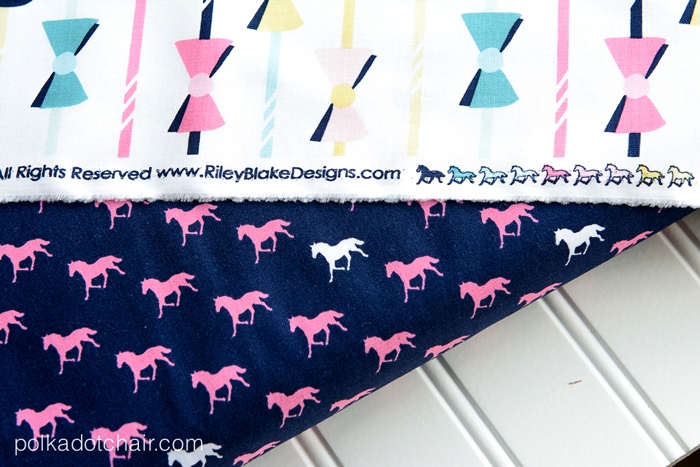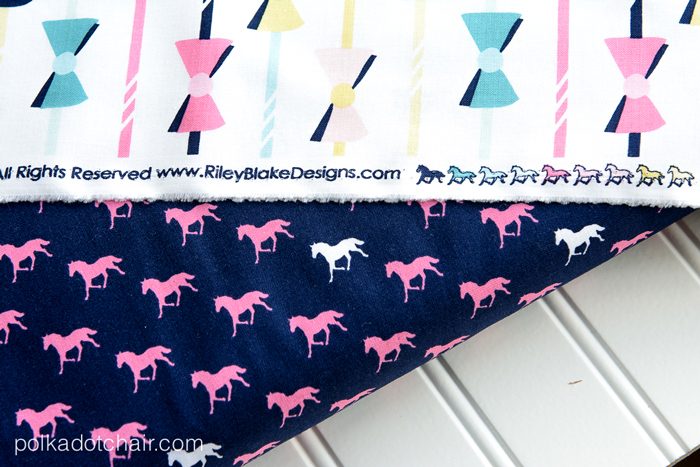 but lets end on a happy note… I'm kinda in love with those rainbow horses on the selvage 🙂
Click here for fabric source list.