Today I'm going to share with you how to make a fun little mini scrapbook album using some of those instagram photos you've accumulated over the summer!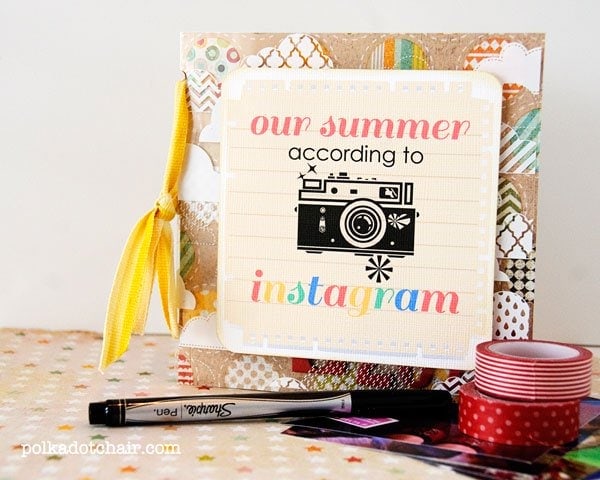 and… guess what? Rhonna at Rhonna Designs has agreed to let me use her FAB camera image from her instalove digital kit, on a free printable that you can download! So you can make your very own little instagram book too.  Just keep reading for the download link.
I've been trying to order prints of my instagram photos every month or so. There are several services you can use to print your instagrams, personally I like the PostalPix app for my iPhone.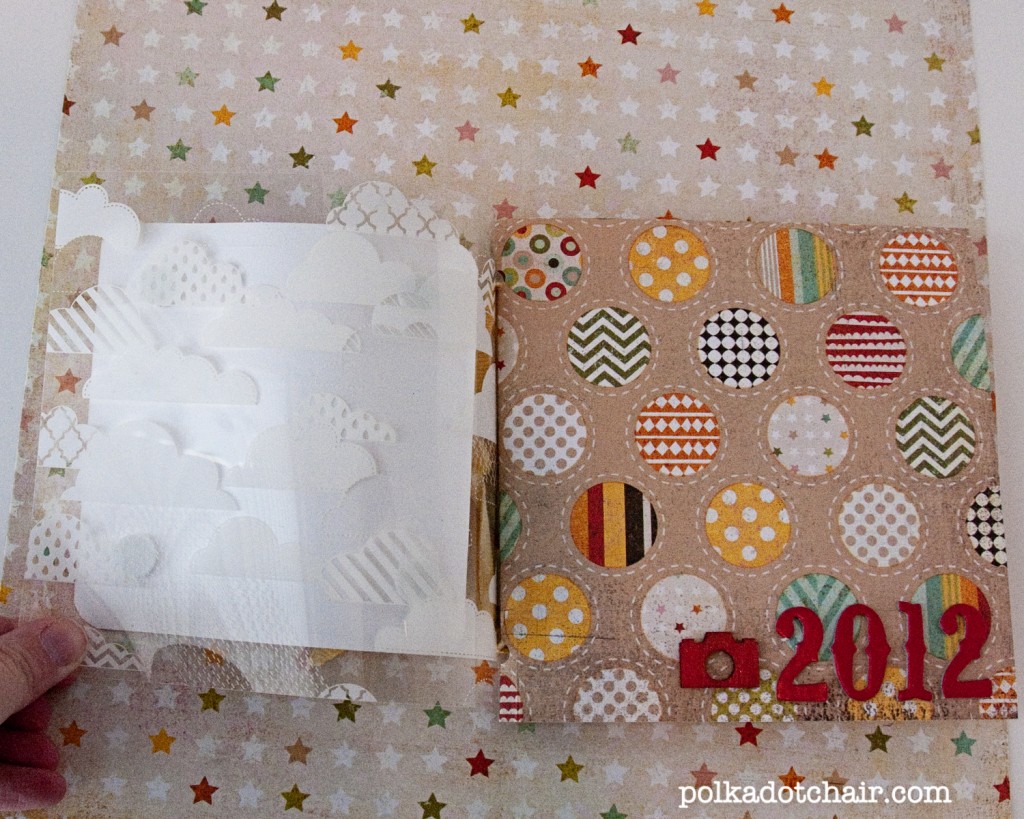 This album is very simple to construct you only need a few basic supplies, you don't even need to consider yourself a "scrapbooker" to do it!
It contains enough space for 10 photos, but you could add more pages if you like.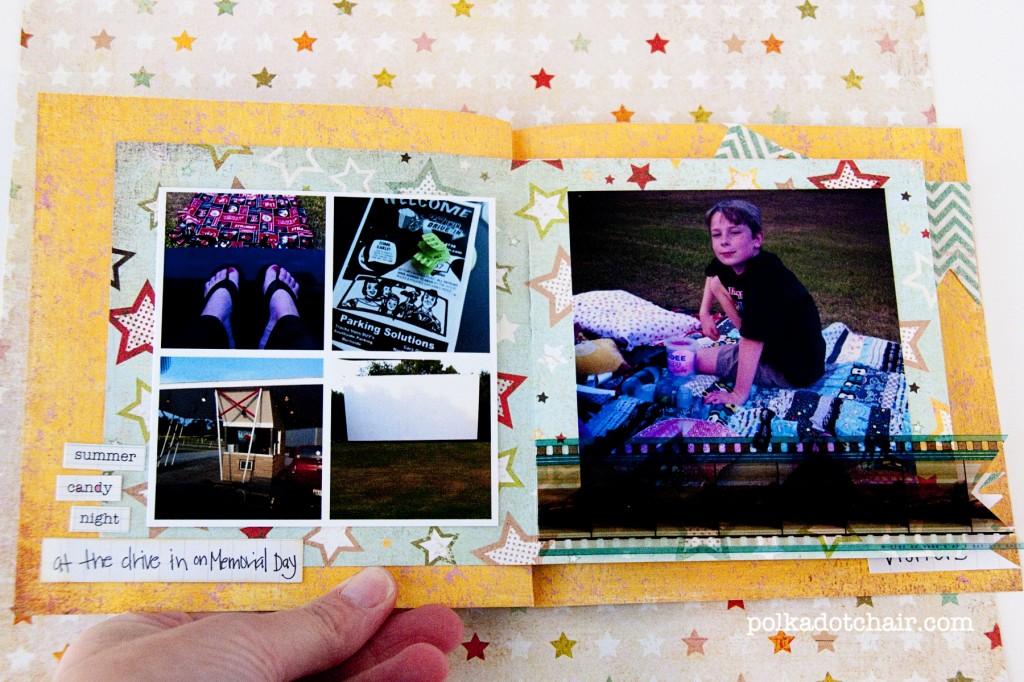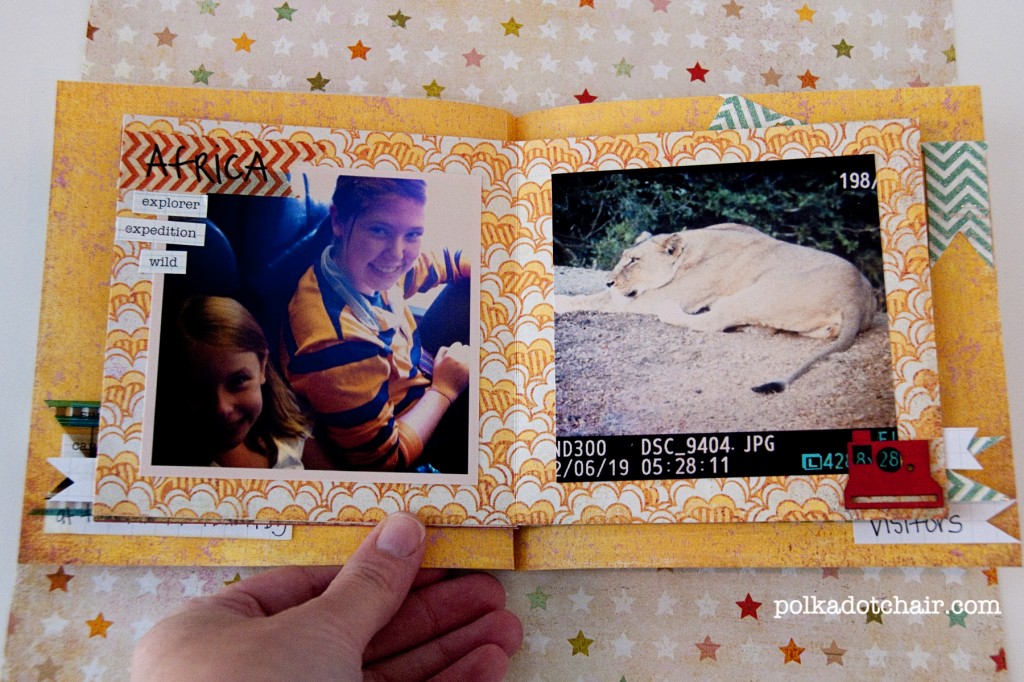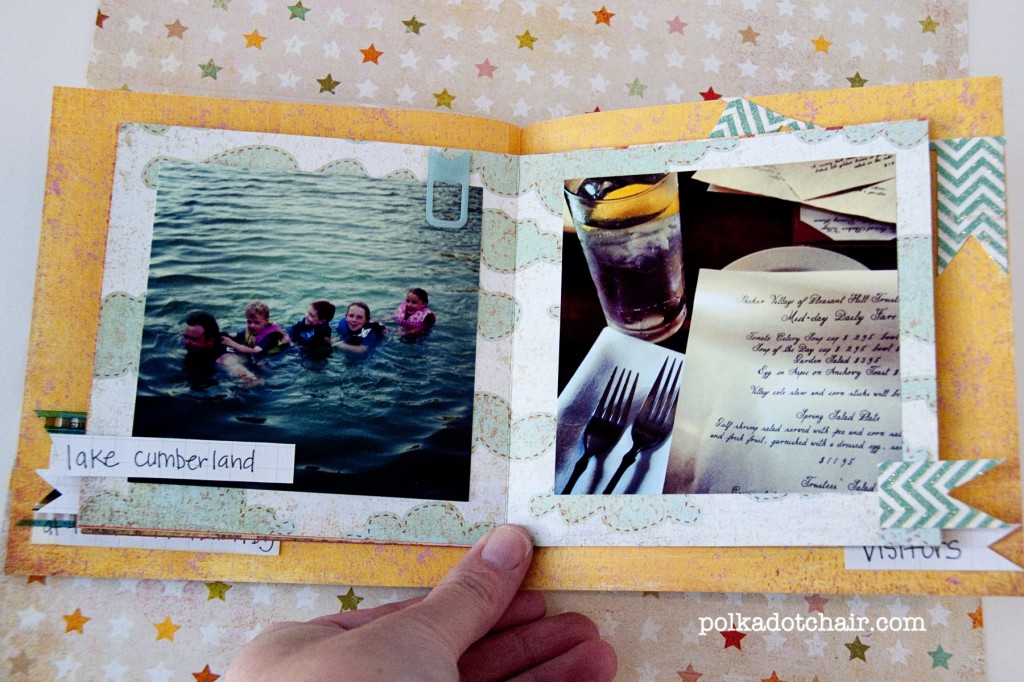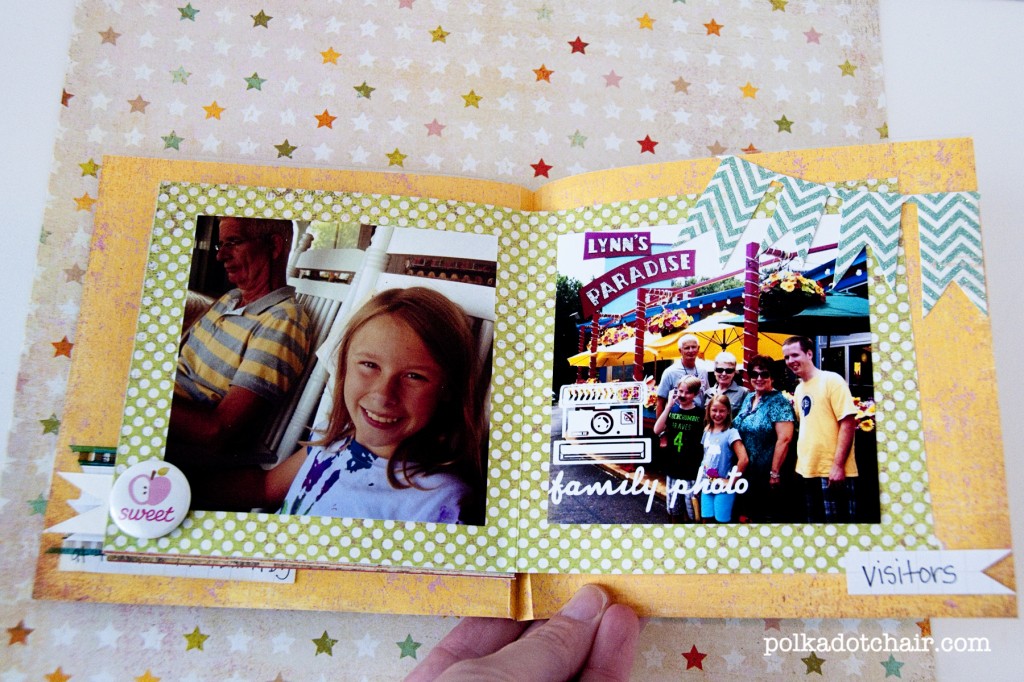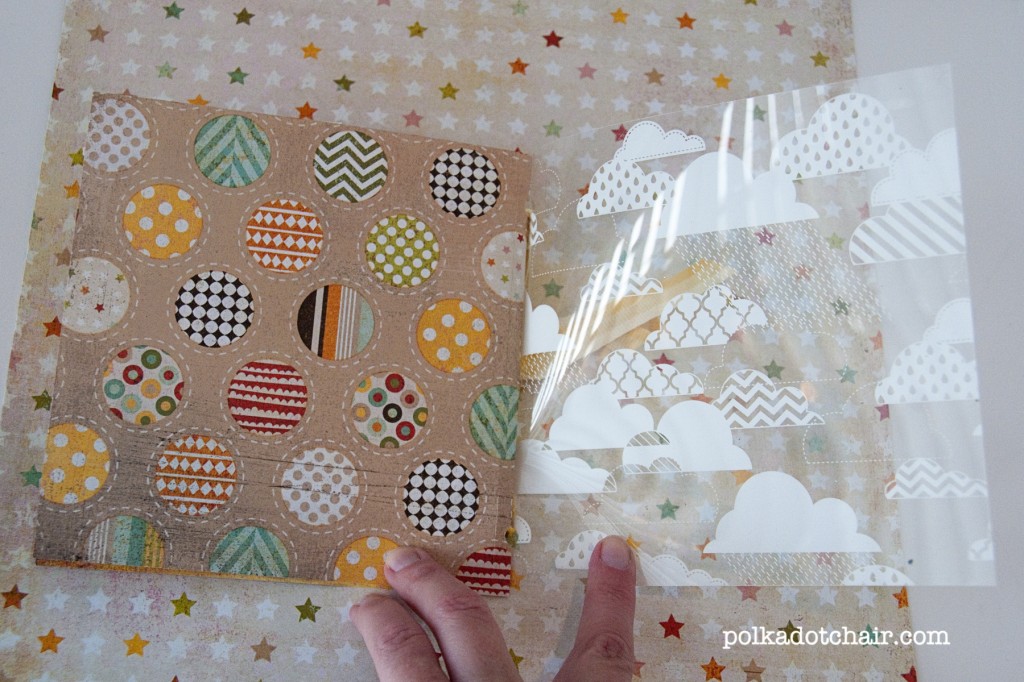 To make the book a bit more sturdy I made the front over out of a transparency overlay.
Okay, here's what you need to make it.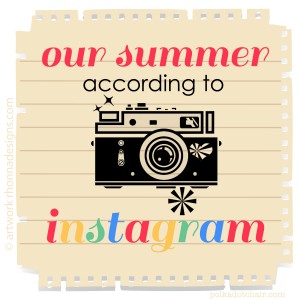 Follow this link to download your free printable. There are 2 sizes one is 4 ½″ square (I used it on this project) and another is 3″ square- which would be great to include in a  Project Life layout for those of you doing that. I recommend printing it out on textured card stock. I think it gives the best images for scrapbook projects.
Print out your image and trim to 4.5″ square. I also rounded off the corners and inked it a bit around the edges.  You'll attach this with foam dots to the transparency cover of your album at the end.
You will also need:
10 photos 4″ x 4″
5 pieces of scrapbook paper cut to 5″ x 10″
1 piece scrapbook paper cut to 6″ x 12″
1 piece of transparency overlay cut to 6″ x 12″
hole punch
ribbon
UHU glue
paper scorer (I use a bone folder)
12″-18″ ribbon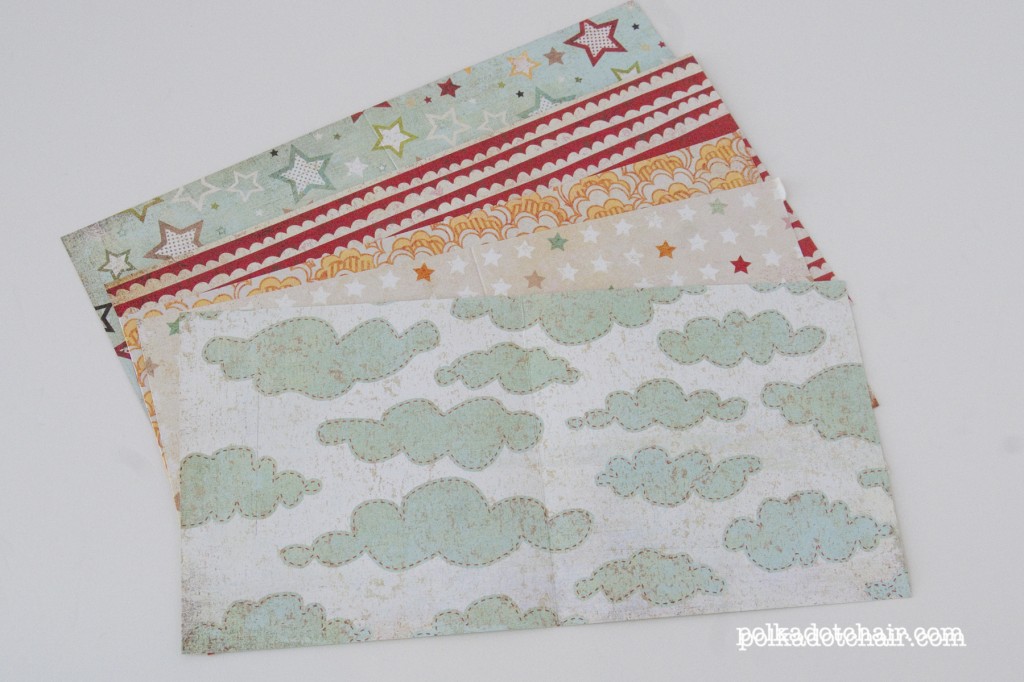 To begin, score your 5 pieces of 5″ x 10″ cardstock at the 5″ mark.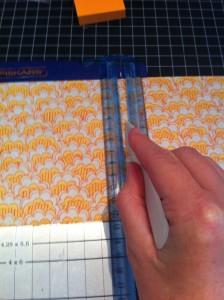 To score paper, I just use my paper trimmer as a guide and a bone folder to create the crease.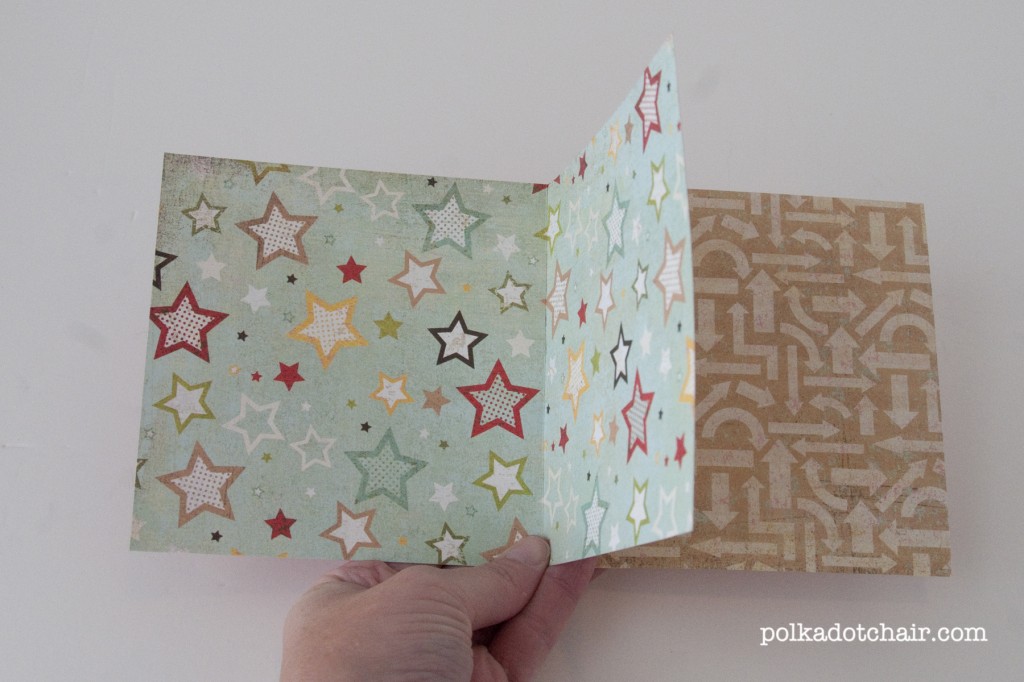 Next take 2 of your 5″ x 10″ pieces and glue them together, backs to backs.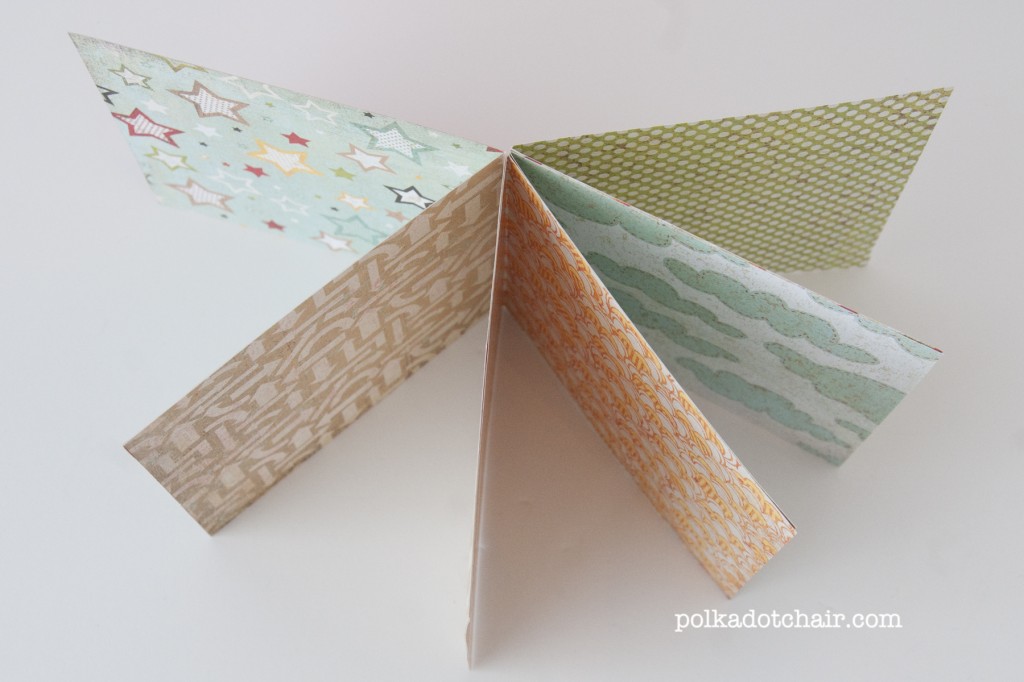 Then add another 5″ x 10″ piece of paper and repeat until you've got all your pieces glued together. It should look like the photo above. Set aside.
Now, on your cardstock cover piece, score it in 3 places  (this is your 6″ x 12″ piece). Score it at 5.75″, 6″ and 6.25″.  Fold the score lines so they are crisp. Then flatten your piece out and only fold it in half (the extra score lines are just to help the book open and close easier).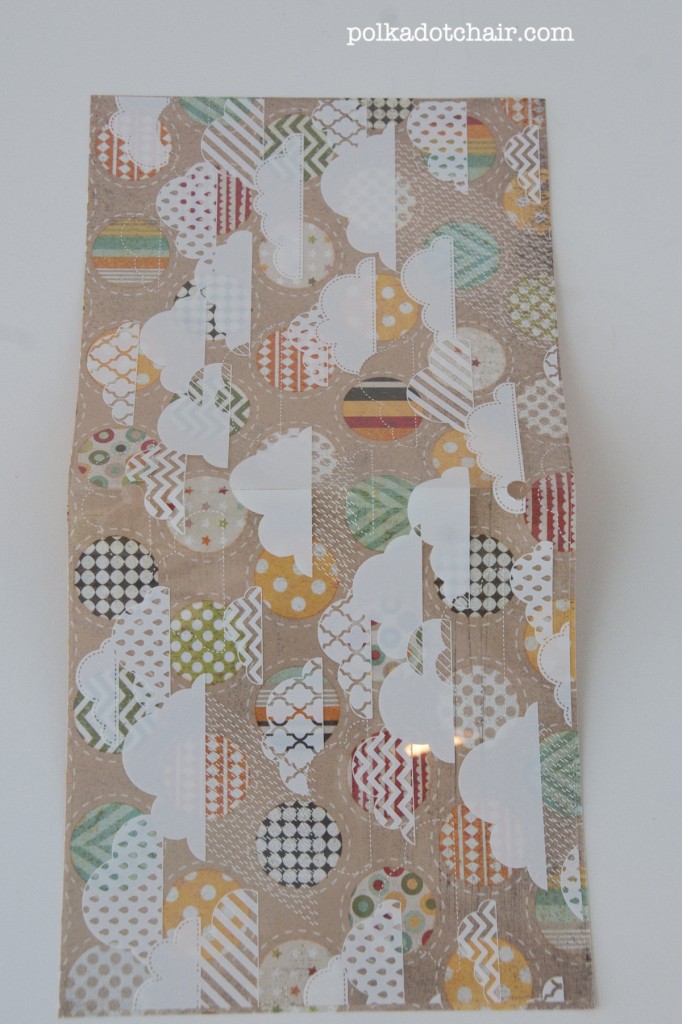 Fold your transparency in half lengthwise. Use your bone folder to make the fold crisp. Lay the transparency over your scored 6″ x 12″ piece. Punch 2 holes in the fold (one at the top and one at the bottom).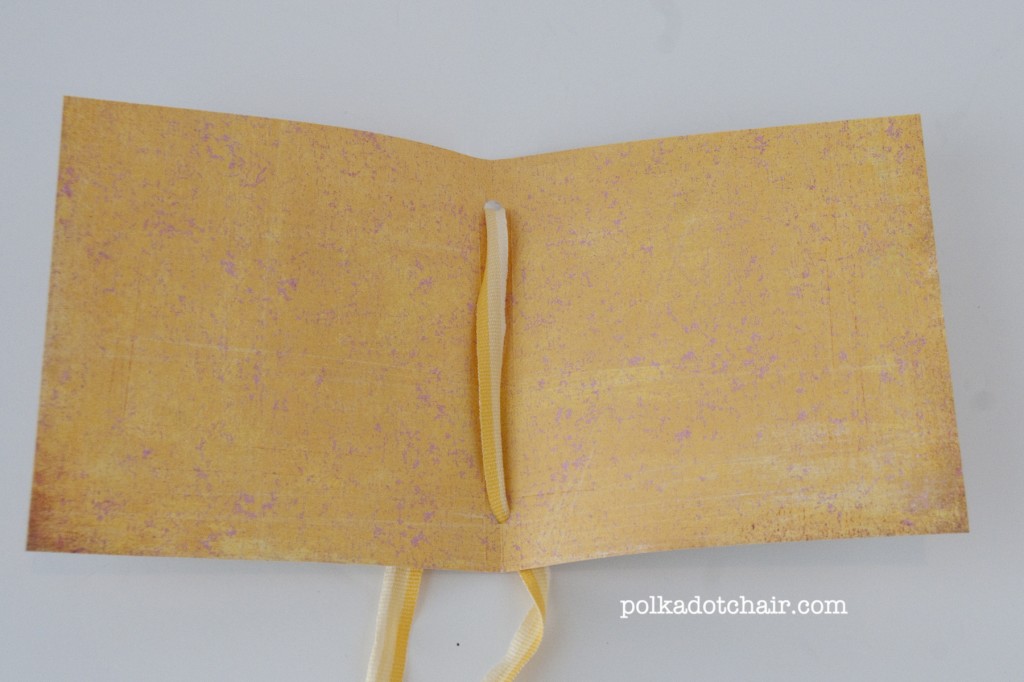 Use a piece of ribbon and tie the two pieces together.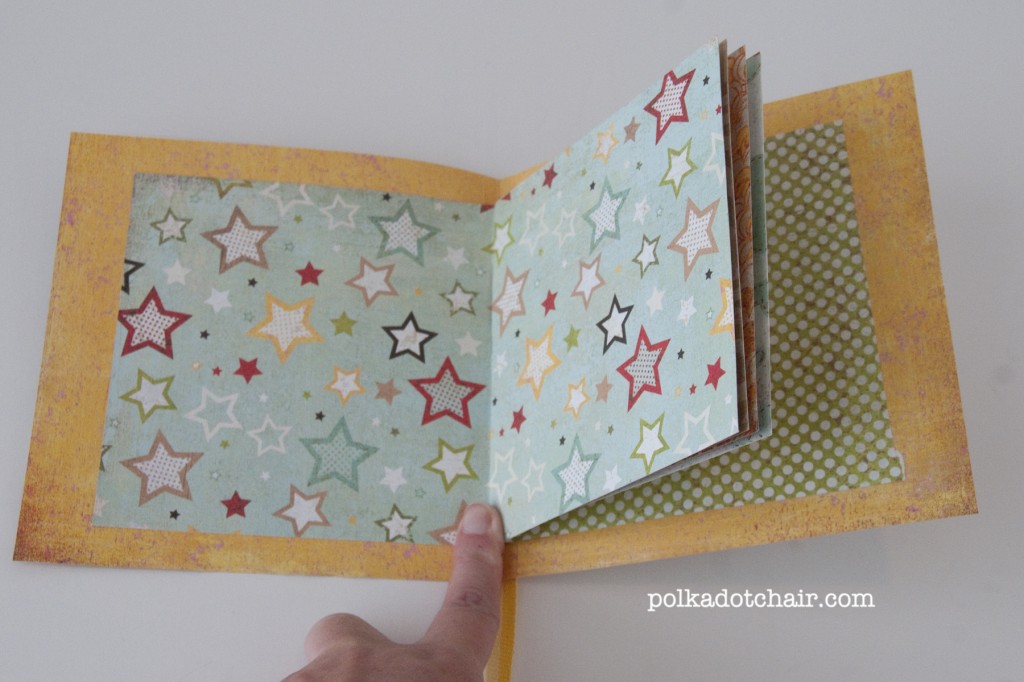 Now, take your glued together interior pieces and glue them into the book cover you just made.
Glue the front piece first. Get the book to lay like you want it to, and then glue the back piece.
Now just glue in your photos and embellish as you like!
Supplies used:
Digital Image:  Rhonna Designs
Scrapbook Paper: Basic Grey – Shine On
Transparency Overlay: Hambly
Word Stickers:  girl's paperie by Margie
Camera's: wood cut Studio Calico- abroad
Banners: Heidi Swapp
Button: Flair by American Crafts