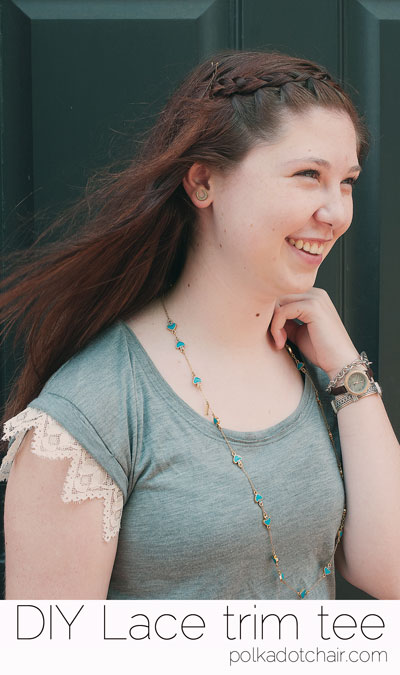 Hi there!
A last week,  I shared a tutorial for this lace trimmed t-shirt over at Today's Creative Blog.  I thought today that I'd share with you a few more of the outakes from the photo shoot with my daughter and talk a bit more about the project!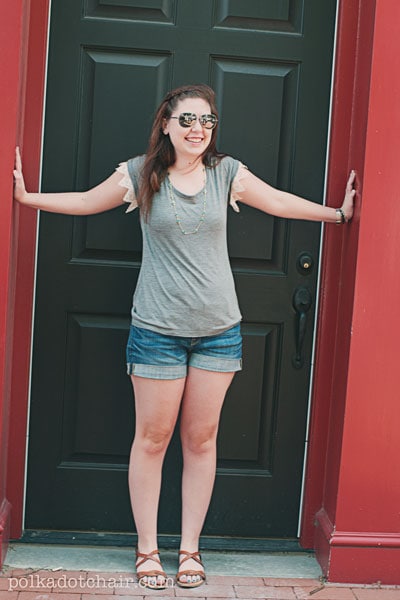 When we were in NYC in May at M&J Trimmings my daughter came up with the idea for this t-shirt.  We were staring at a wall of lace and I wanted ALL of the lace. I couldn't decide so she started spouting out ideas for projects…. fast… and boy did she have a lot of ideas.  I had to slow her down a bit before my head exploded,  and we settled on a few ideas.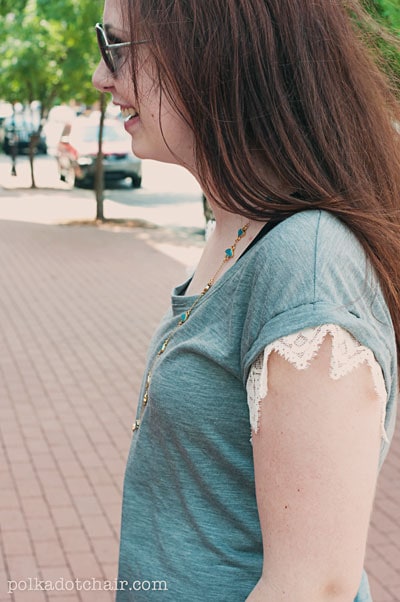 This t-shirt is one of those ideas.  She picked out the t-shirt too.  It was her idea to hide the lace stitching under the rolled hem.  The girls got style if you ask me!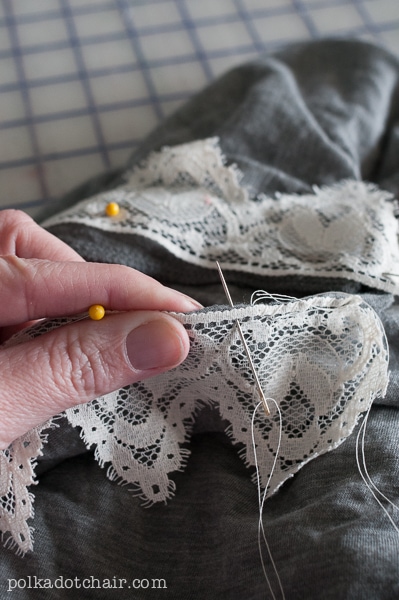 Making the t-shirt is very easy. Just hand sew the lace to the wrong side of the t-shirt sleeve.  Make sure that you don't catch the top layer of the sleeve in your stitches. You don't want them to show on the outside.
To make the t-shirt you'll need:
Lace
T-shirt (preferably one with a rolled sleeve)
Needle and thread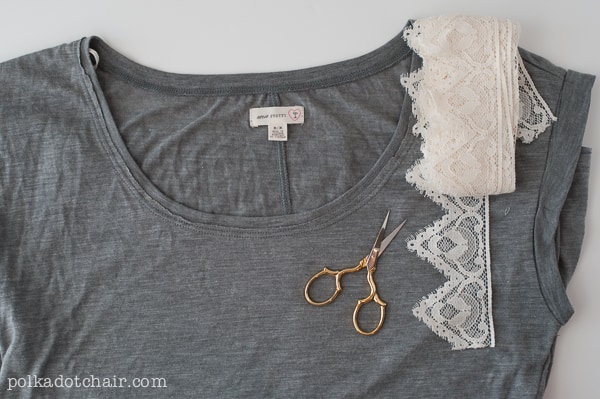 Begin by pinning the lace on the wrong side of the sleeve so that it pokes out. Since my t-shirt had a rolled sleeve I could hide the stitches in the layers. If yours doesn't you'll just have to make sure you only stitch though one layer of the t-shirt sleeve hem.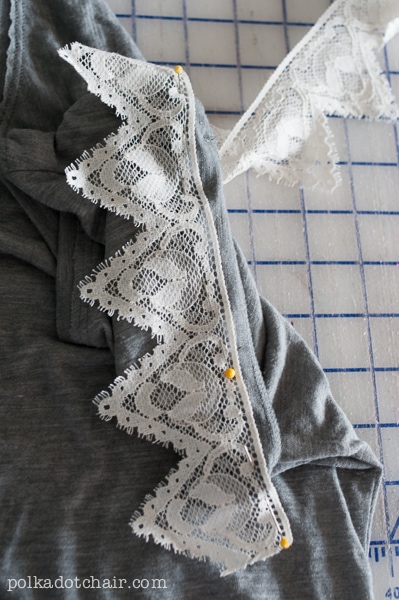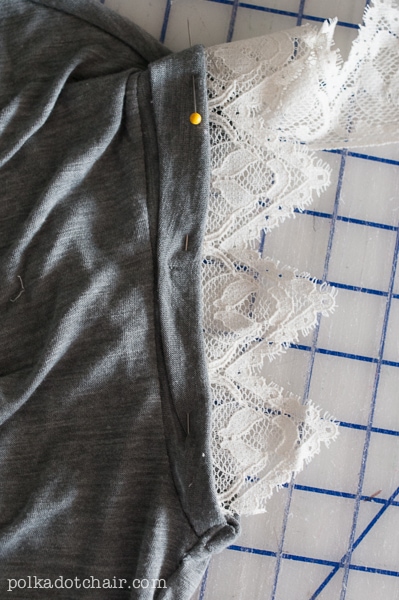 Make small stitches all along the top of the lace all the way around the sleeve. I stitched through the top row of lace detail. Double check your work as you go to make sure that your stitches don't show through to the front of the sleeve.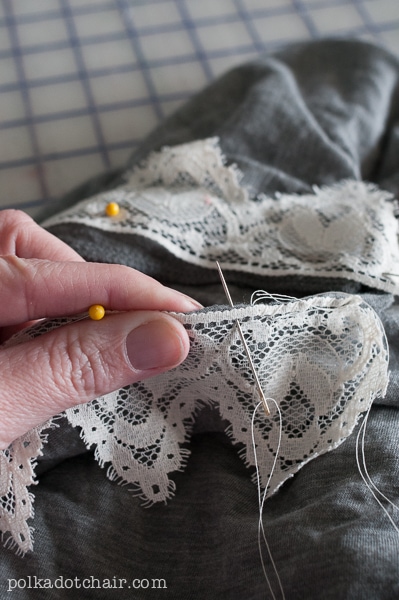 Keep stitching until you get back to where you started. Leave about ½" overlap of lace.
I think I need to make another one. This time for me!