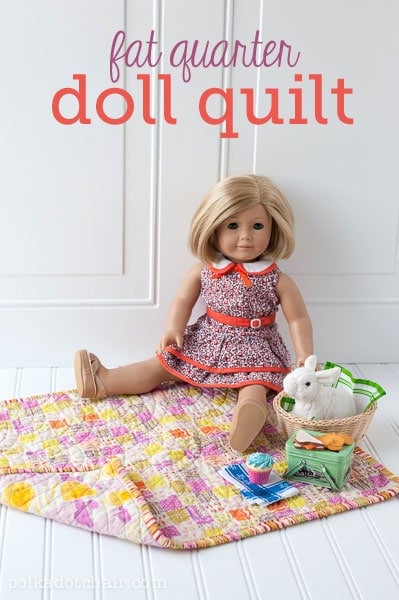 Project shared originally on UCreate// Today I'm going to share with you how to make this simple doll quilt made from 2 fat quarters!  Have you ever noticed how many "cheater" prints you can buy at the fabric store now?  They are great for this kind of project. No piecing necessary. You can whip this up in an afternoon.
Here's how to make one: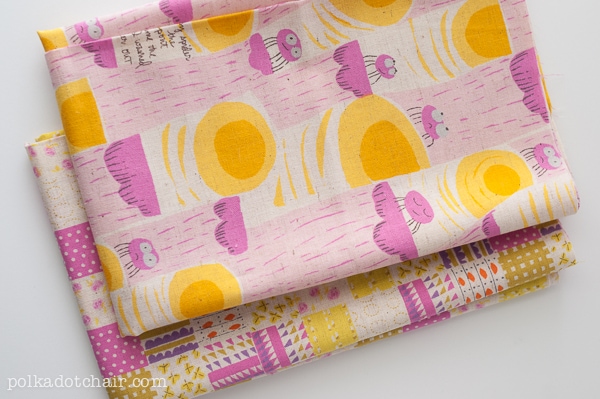 You'll need:
2 Fat Quarters
¼ yard fabric for binding
18×22 piece of warm and natural batting
Quilt Basting Spray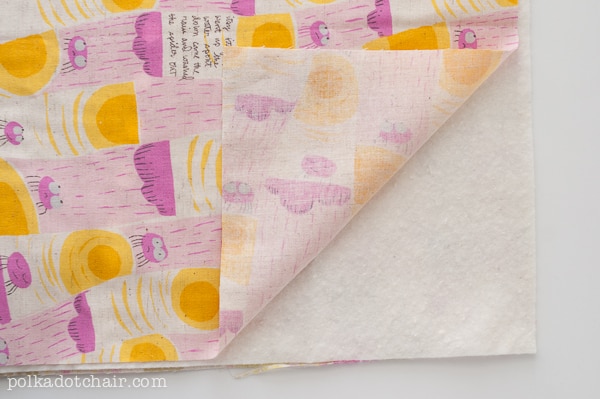 To begin, square up your Fat Quarters, depending on how they were cut you may end up with a piece smaller than 18"x22". That's okay just make sure both fat quarters are the same size.
Lay one fat quarter wrong side up and apply spray baste.
Lay batting on top of this. Smooth out.
Apply spray baste to batting.
Lay 2nd fat quarter on top, wrong side down. You now have your quilt sandwich.
You just need to quilt it now.
I chose to free motion quilt mine, but you don't have to! You can just use a walking foot on your machine and stitch straight lines if you like.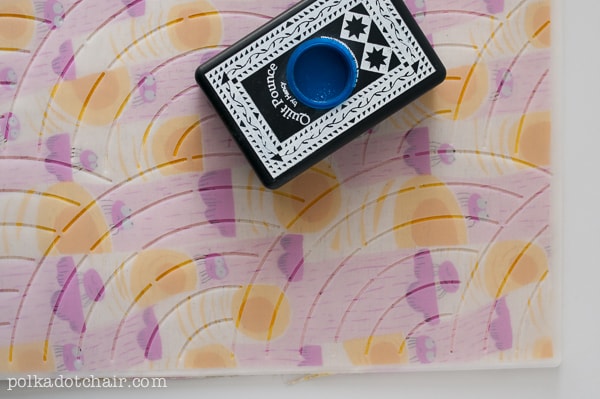 To quilt mine, I used a stencil and quilt pounce to mark my lines. (Just a note, I always have to wash after I use quilt pounce, it doesn't just brush off for me).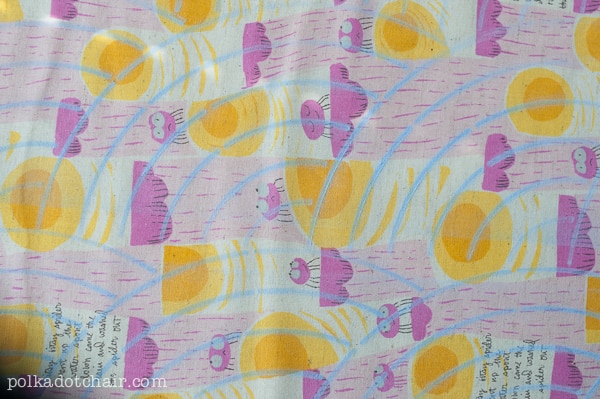 It will give you a pattern to follow when you free motion quilt.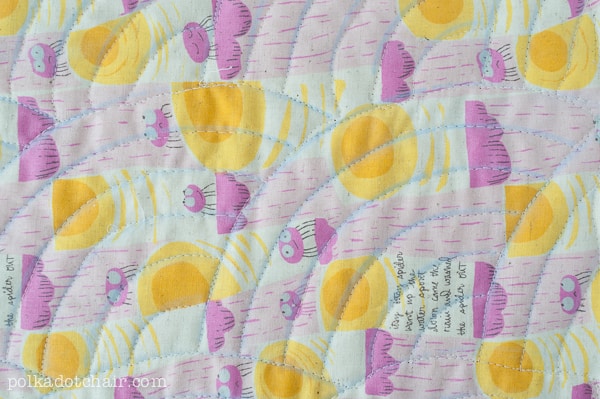 Quilt along the lines.
Trim quilt, and bind.
Throw it in the wash to make is super soft and crinkly and enjoy!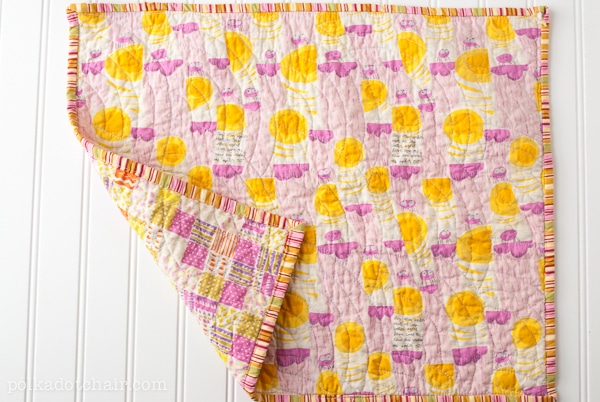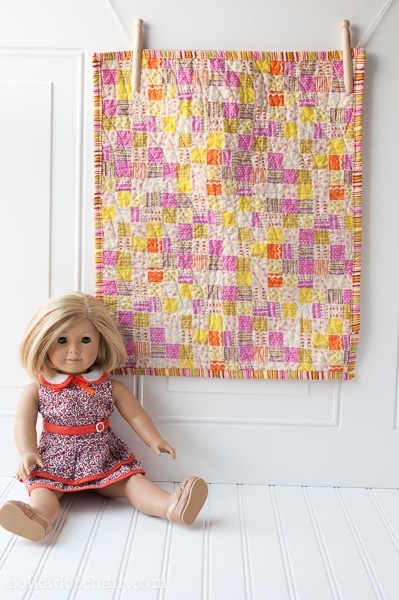 I'd love to connect with you! You can find me on Pinterest, Twitter or Facebook.