Today I have a fun project for you that would make a great handmade Christmas gift, this DIY Monogrammed Cork Clutch! If you like this project then you may also like this Bow Front Clutch Sewing Tutorial.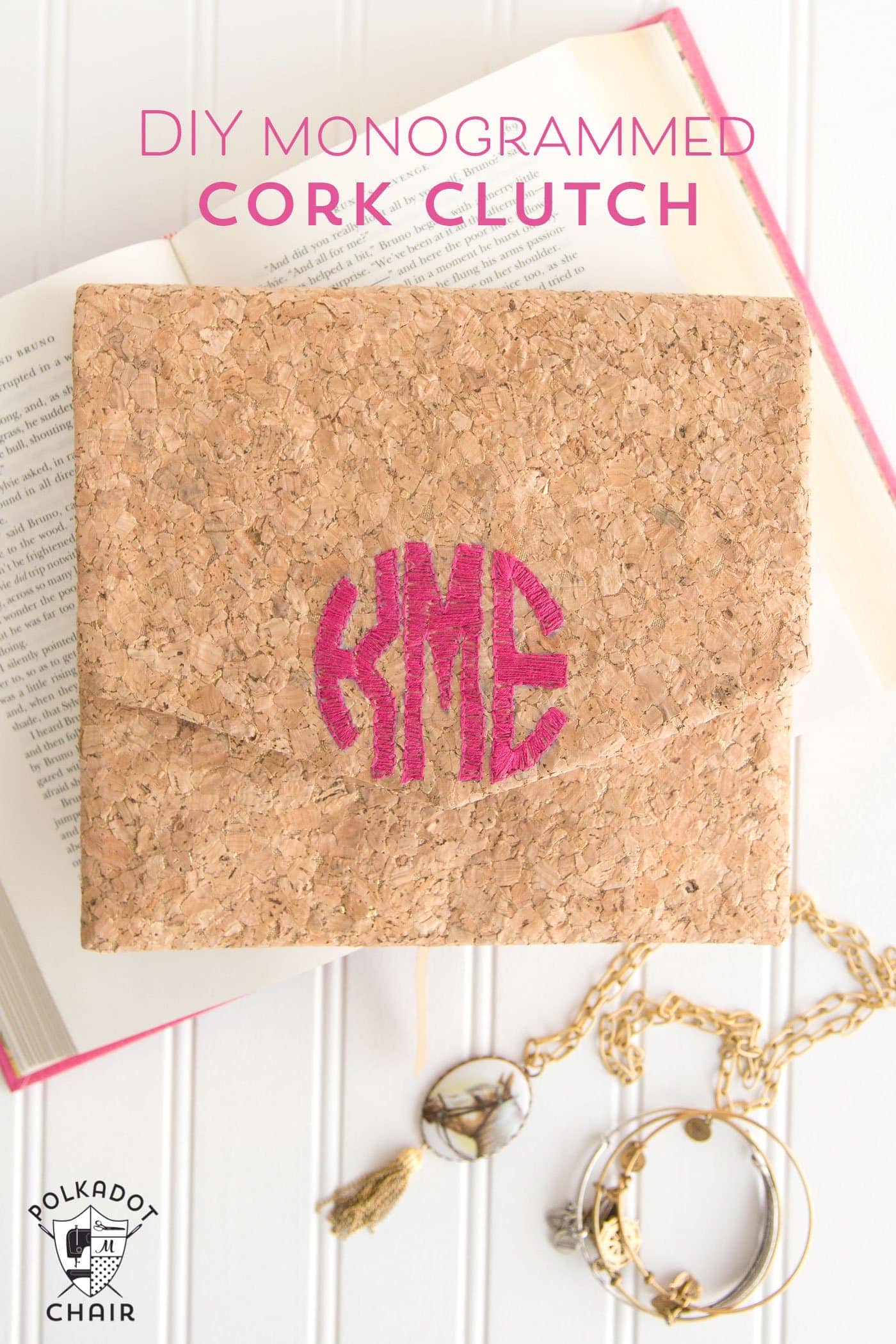 My oldest daughter is 21 and does her best to keep me up to date with all of the "trends" floating around online now a days. A few years ago she told me that she needed EVERYTHING monogrammed. I laughed, we live in the South and monogramming everything that is not nailed down is not a new thing for us. However, I have noticed since she mentioned it, that monogramming has taken off in a BIG way in the last few years.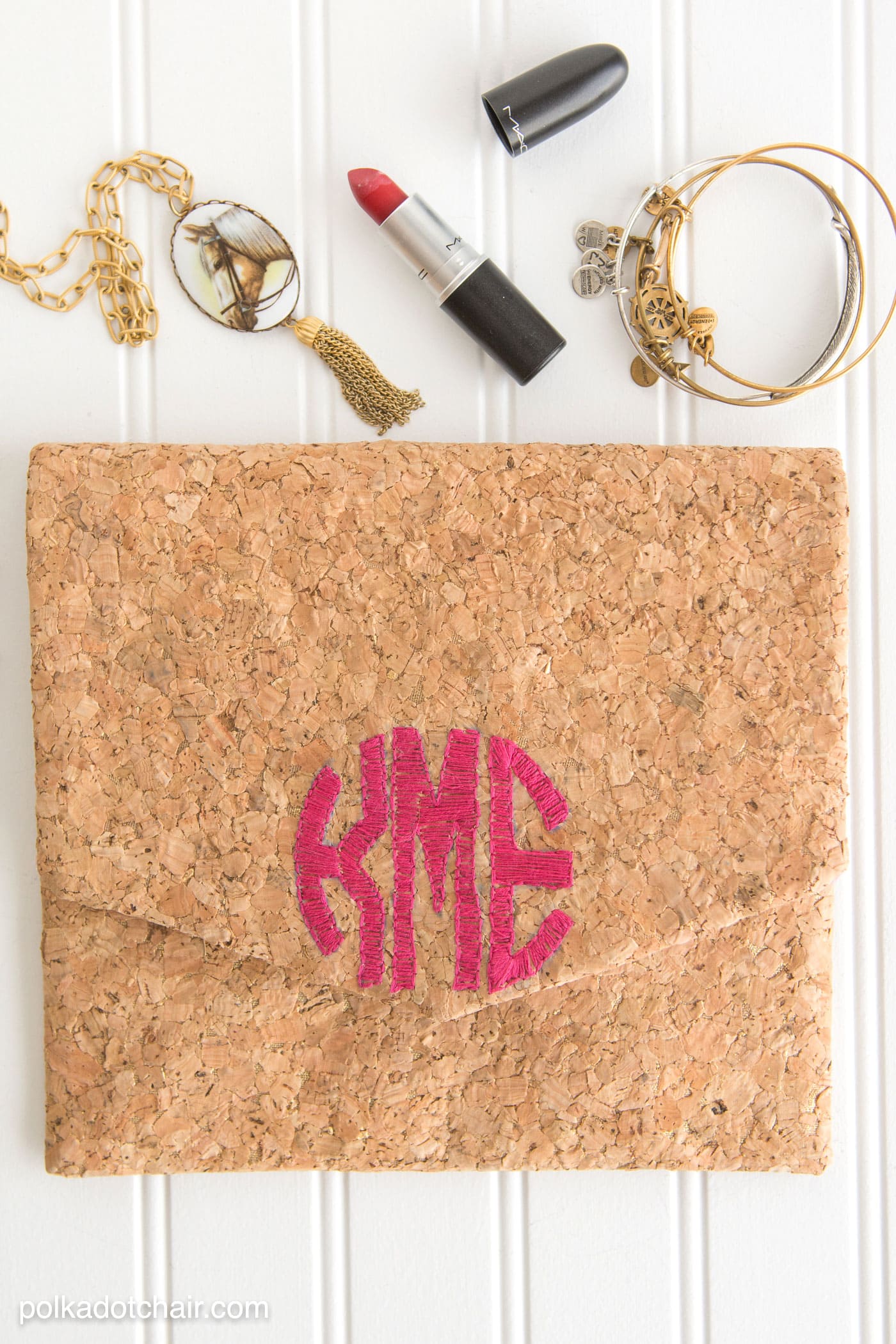 Another trend that she turned me on to last year is the cork trend. It seems that there is cork popping up everywhere lately. It's a fun trend that I have no problem getting behind.  So when DMC contacted me and asked me if I'd like to work with some of their new STITCHABLE cork I was very excited!
I love to sew for my kids. They are older now (21, 15 & 15) so I've had to change a bit what I sew for them, but still love to take up the challenge. It's always fun when I find a new substrate to work with since it opens up the possibilities of projects for me even more.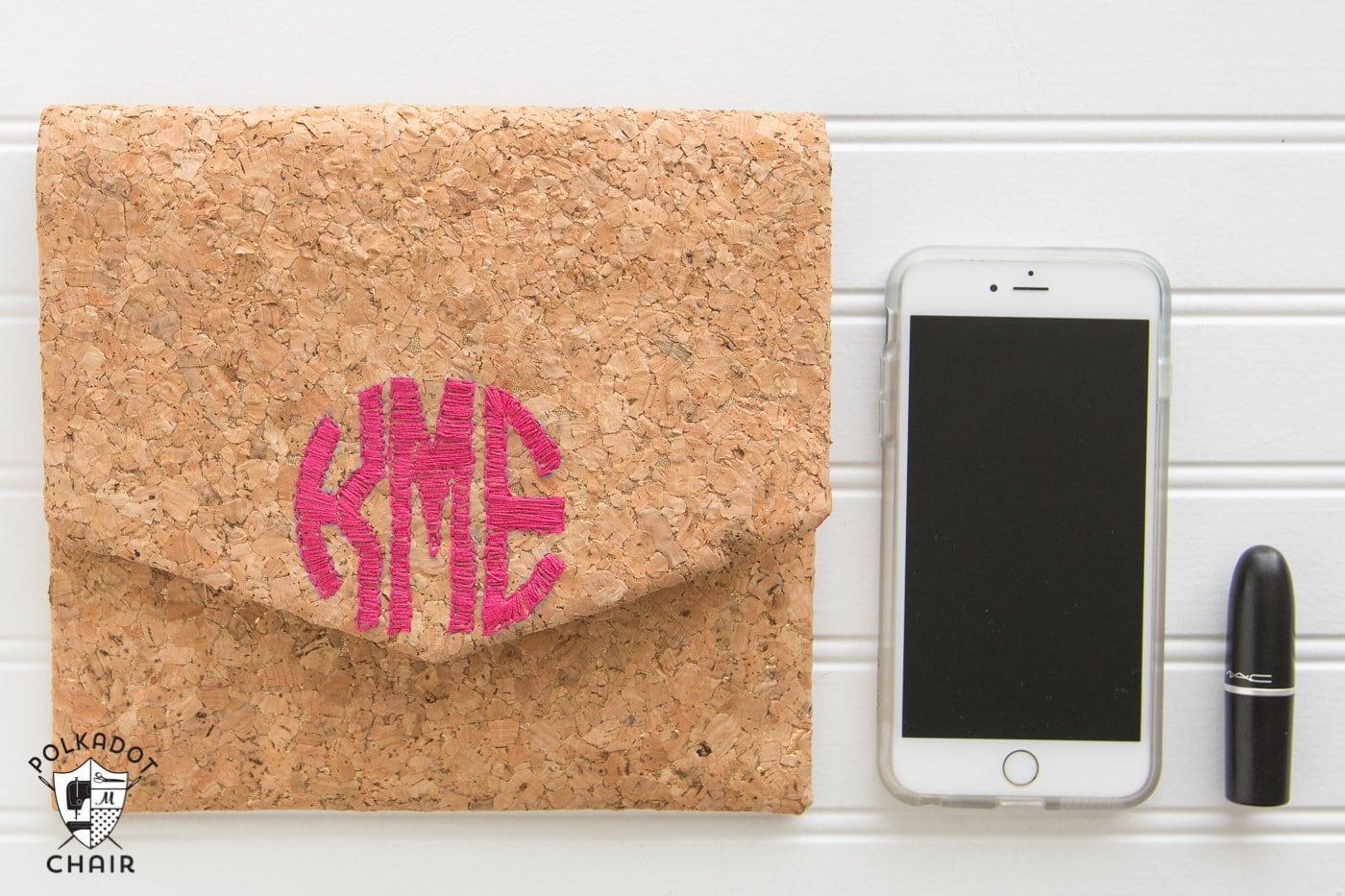 Inspired by my "trend spotting" 21 year old, I thought I'd make her a Monogrammed Cork Clutch. Something she can take with her on all of those "hot" dates she has now that she's a college girl (actually, I have been informed that college kids don't "date" anymore, but that's a rant best left for another post).
Would you like to make one?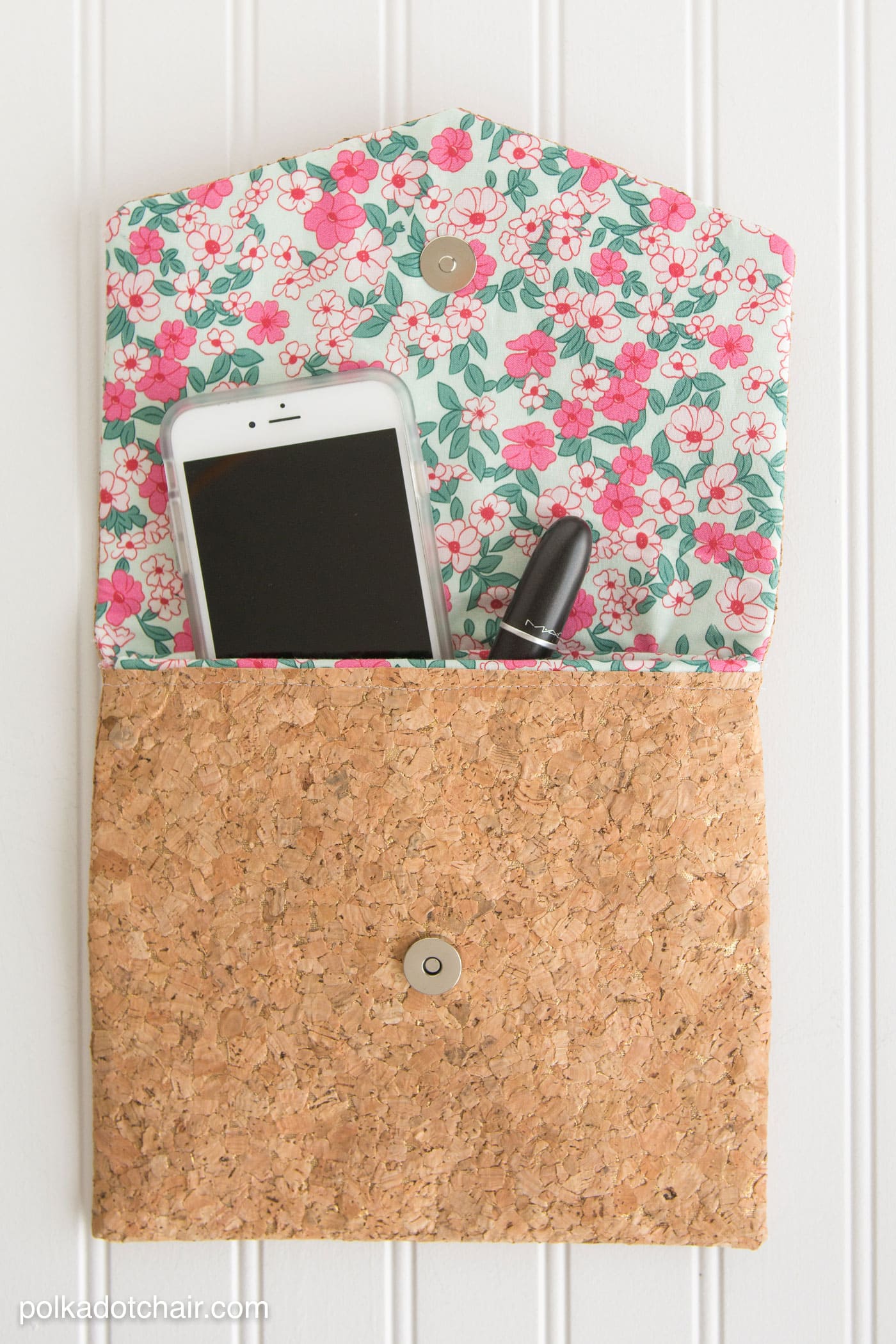 Here's how: