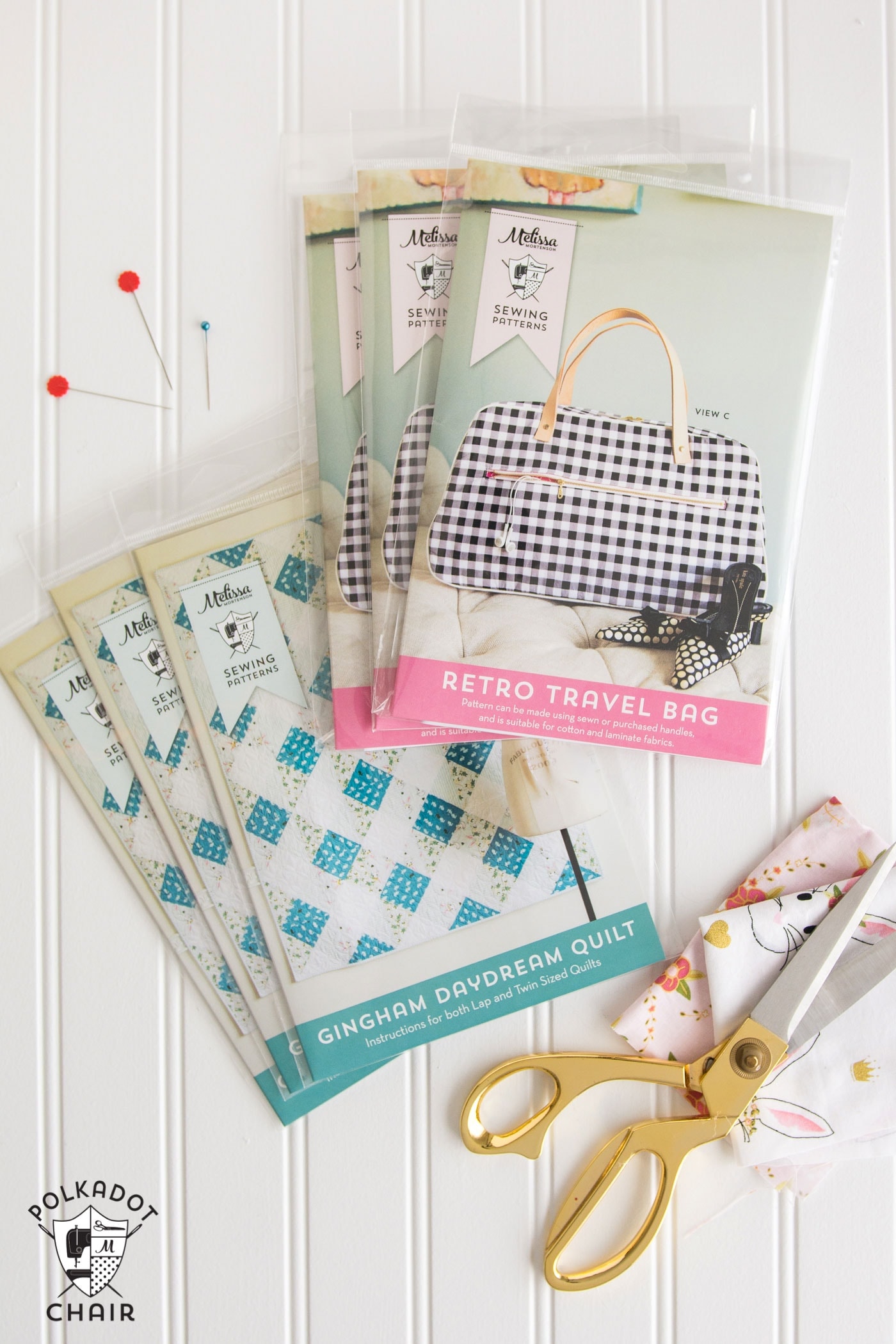 This past year I set a goal for myself to convert my PDF sewing patterns into printed patterns that could be sold in stores. I have received many emails from shop owners over the years asking for a way to sell the patterns in their shops, but just wasn't ready to take that step yet.
This year I decided it was time. I have to say it took a little bit longer than I was anticipating to get the patterns ready to sell. Since I was going to all of the effort to print them, I decided to remake each pattern, shoot new photos and improve/tweak the patterns as necessary.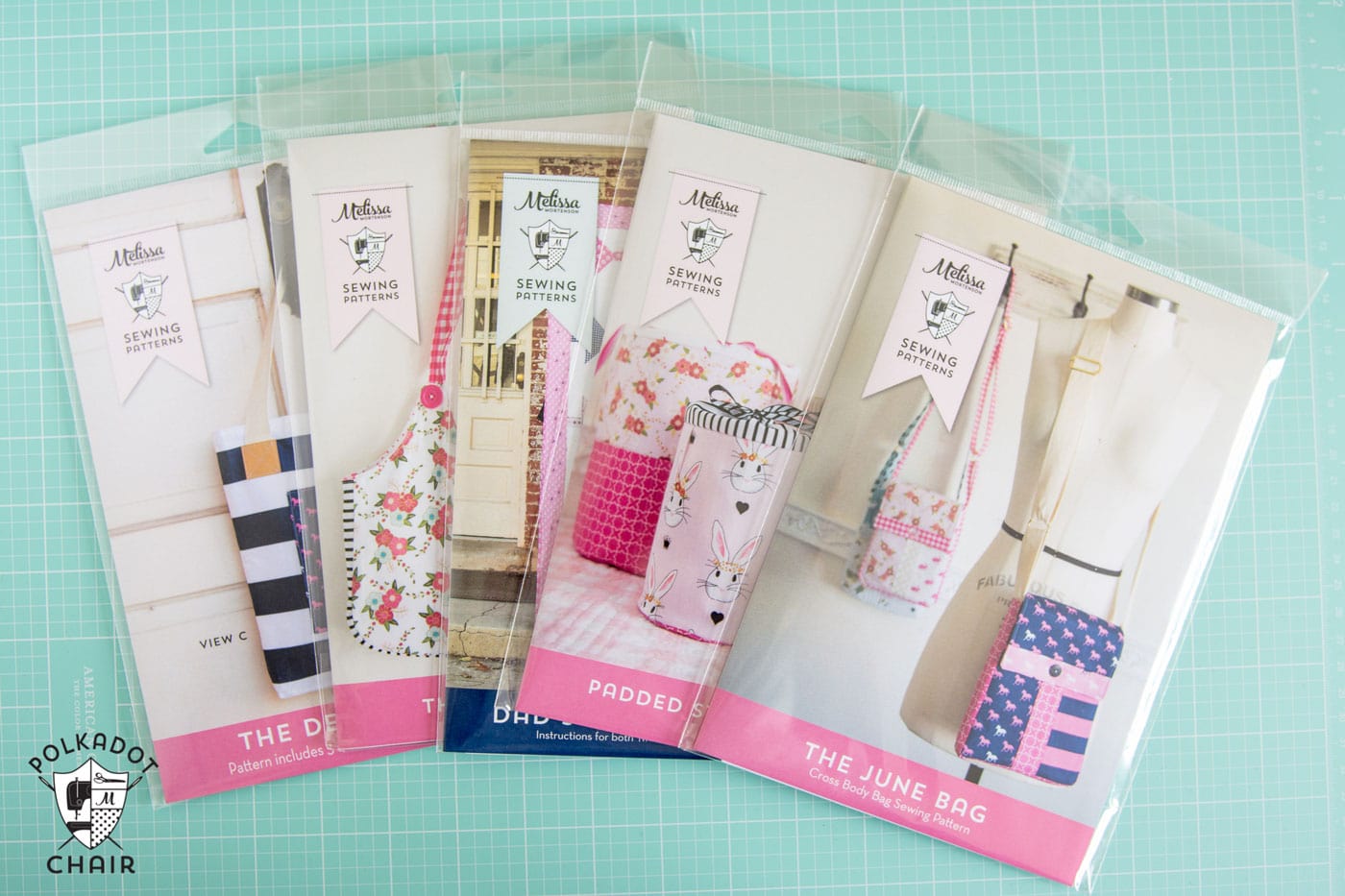 In June my first 5 patterns showed up on my doorstep and it took me a moment to realize that I had a physical product that could be sold in stores. For this girl who has built a business on "virtual" ideas and instructions, it was a big day for me.
I'm now happy to announce that I have two more patterns available in print!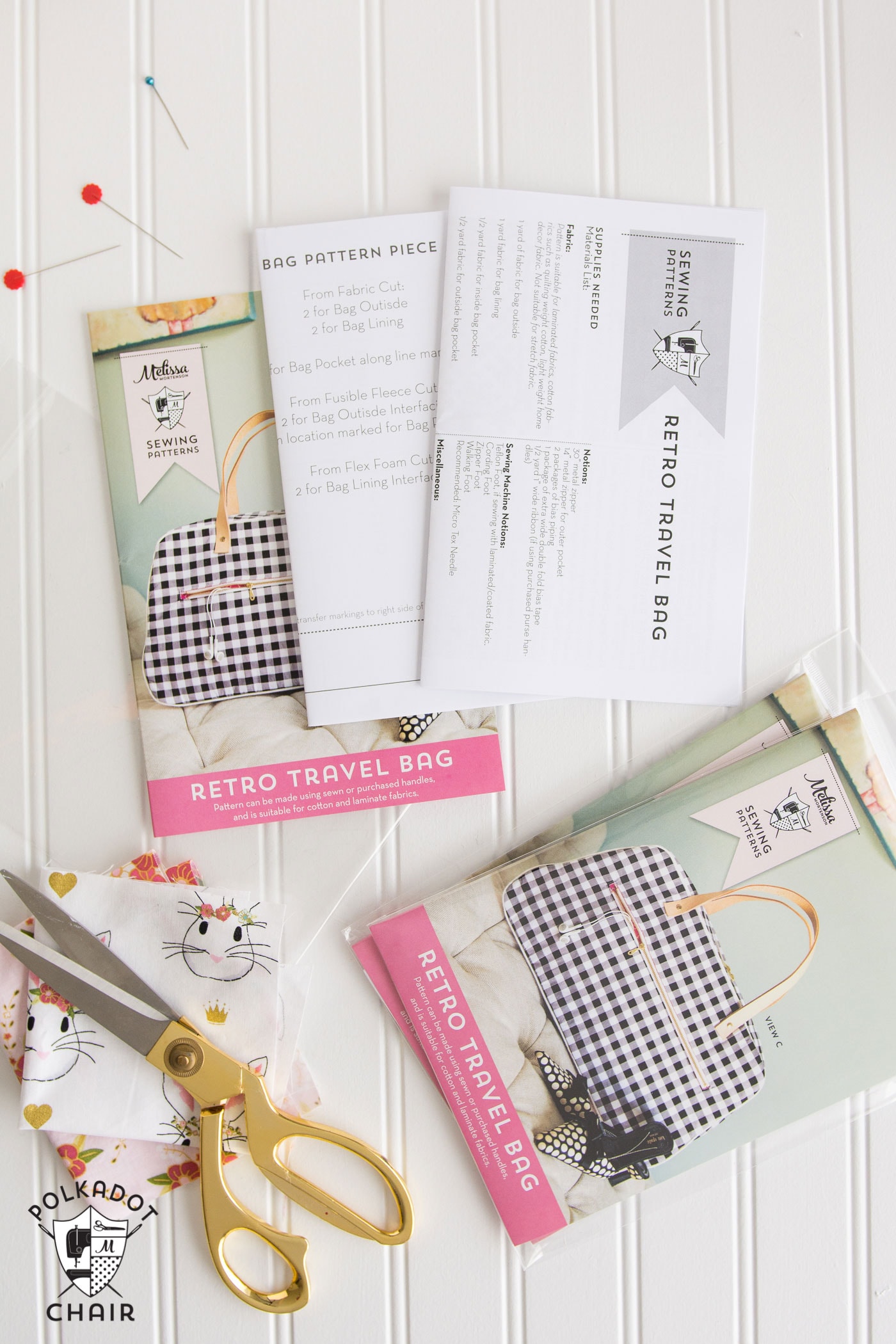 First up, the Retro Travel Bag.
This bag has by far been my most popular PDF pattern. Personally I've made about 15 of these bags and can tell you this pattern has been through the ringer, tested over and over again. This past June I re-released the PDF pattern and began immediately working to reformat it for print.
The bag features a large interior pocket and an optional exterior zipper pocket. The pattern also includes instructions for 3 types of handles. Leather, fabric or wood.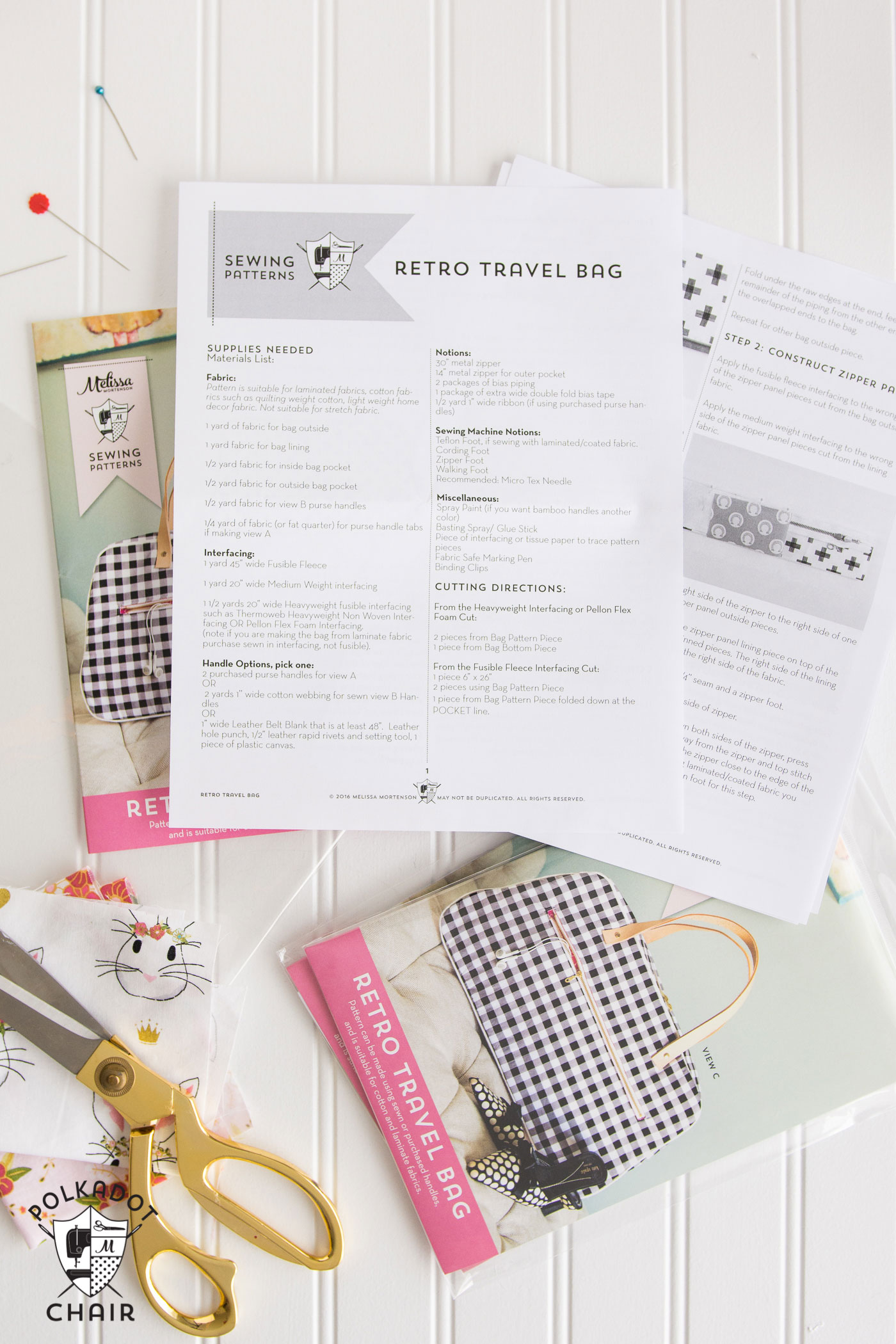 The printed pattern features a full-size fold out pattern sheet with ALL of the pattern pieces on it. I know that some of you prefer to cut "rectangles" instead of using pattern pieces, but experience has shown me that the vast majority of people prefer pattern pieces. Plus you can always measure the pattern piece and cut the rectangle out yourself if you prefer to do it that way (btw: not all of the pattern pieces are rectangles).
Here are a few versions of the bag that I've sewn over the years. I have taken down the tutorial from this blog, mainly because the pattern has changed SO much that and I don't want the old "less perfected" version confusing anyone.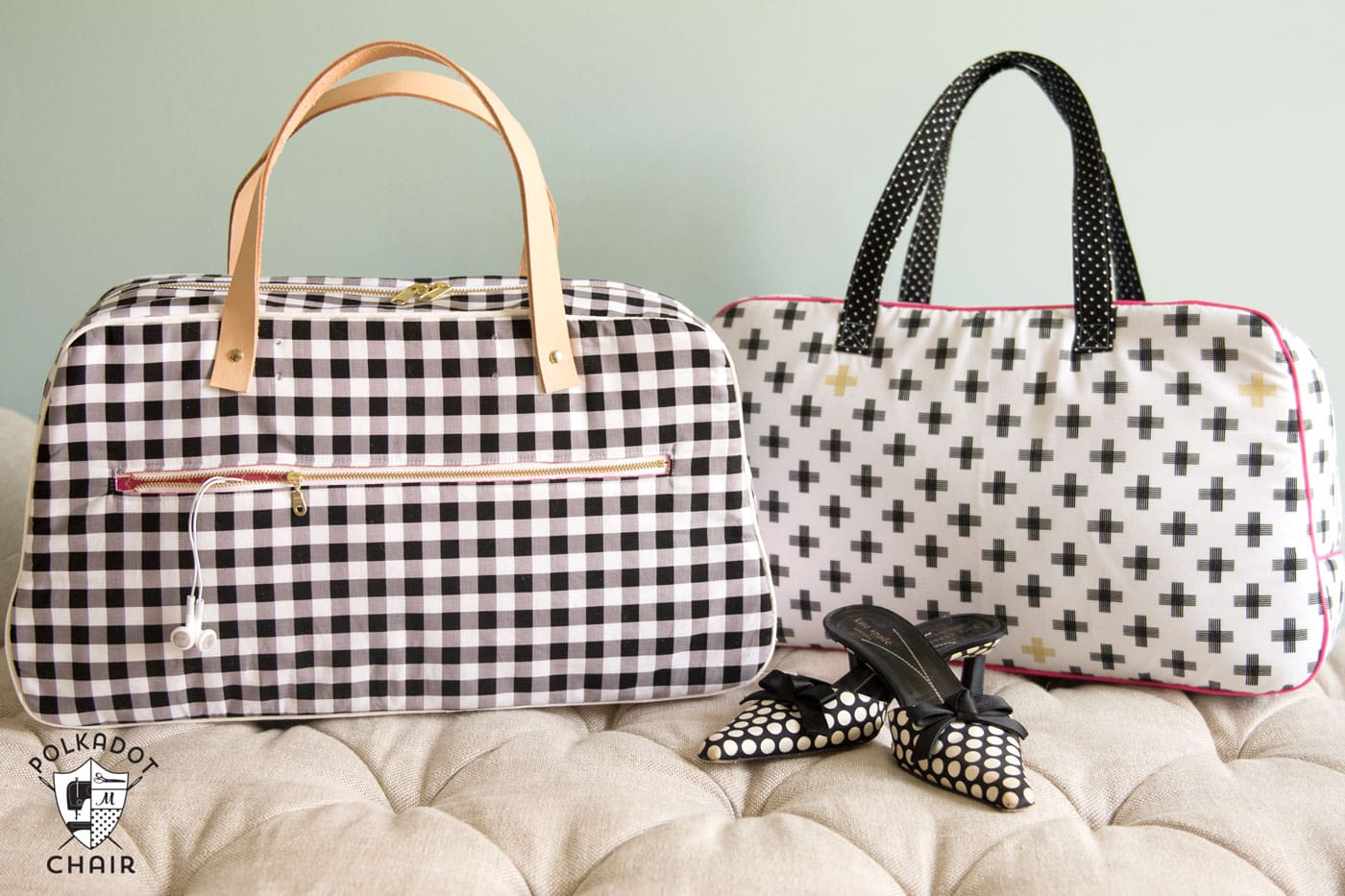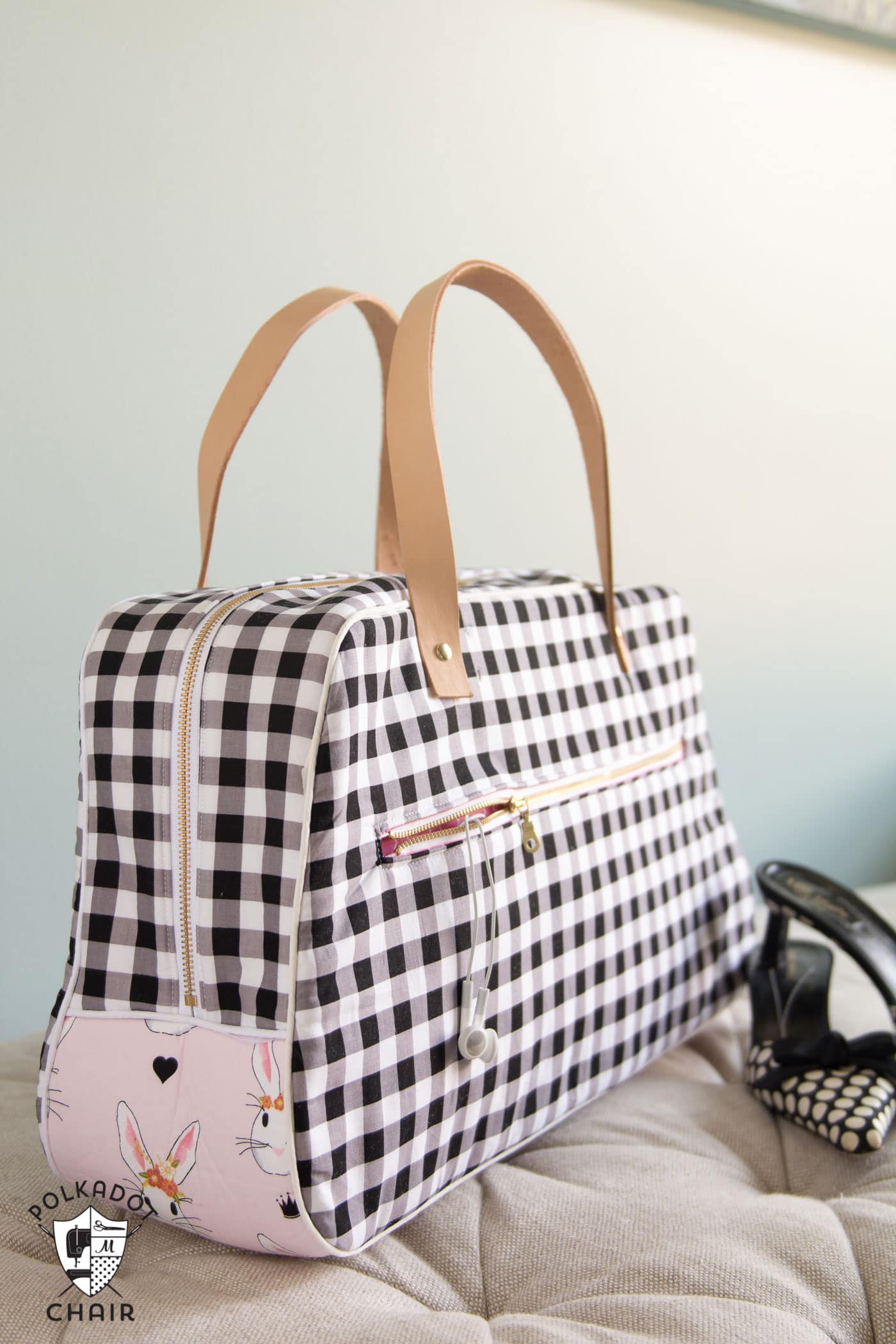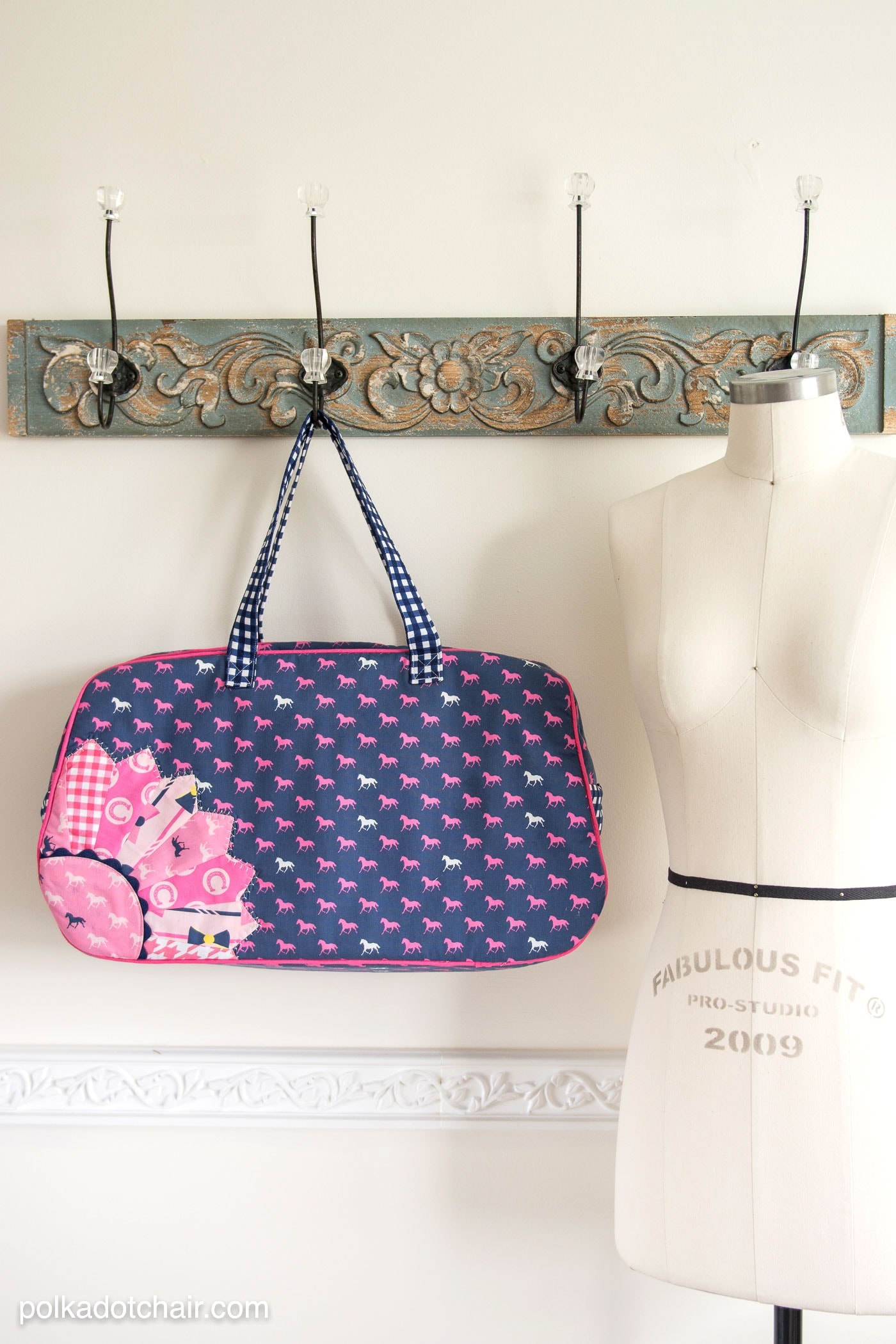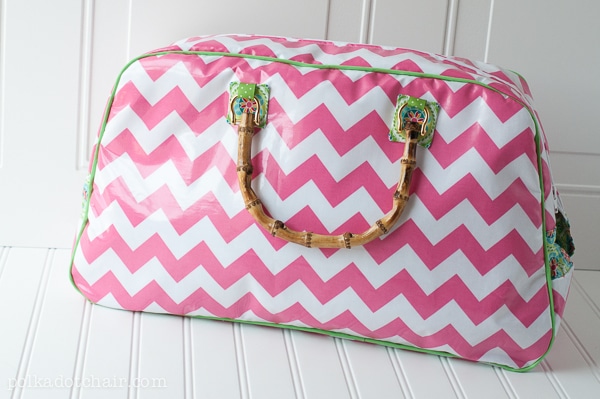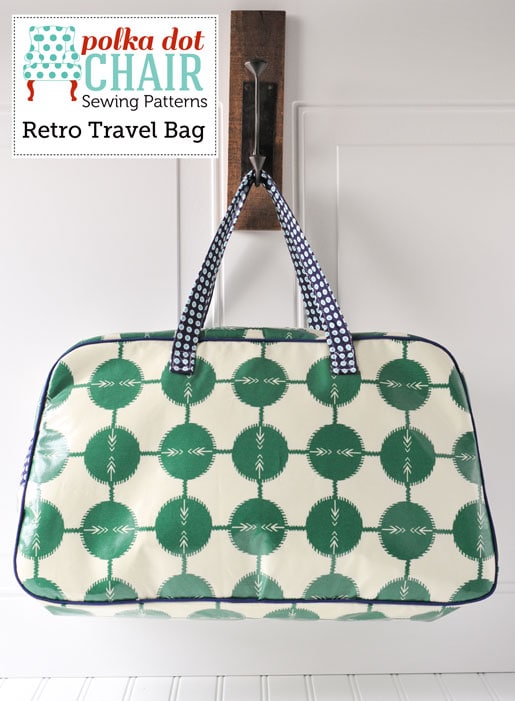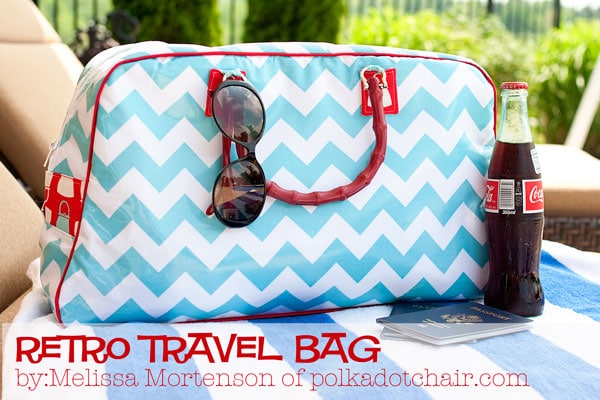 The second is my Gingham Daydream Quilt Pattern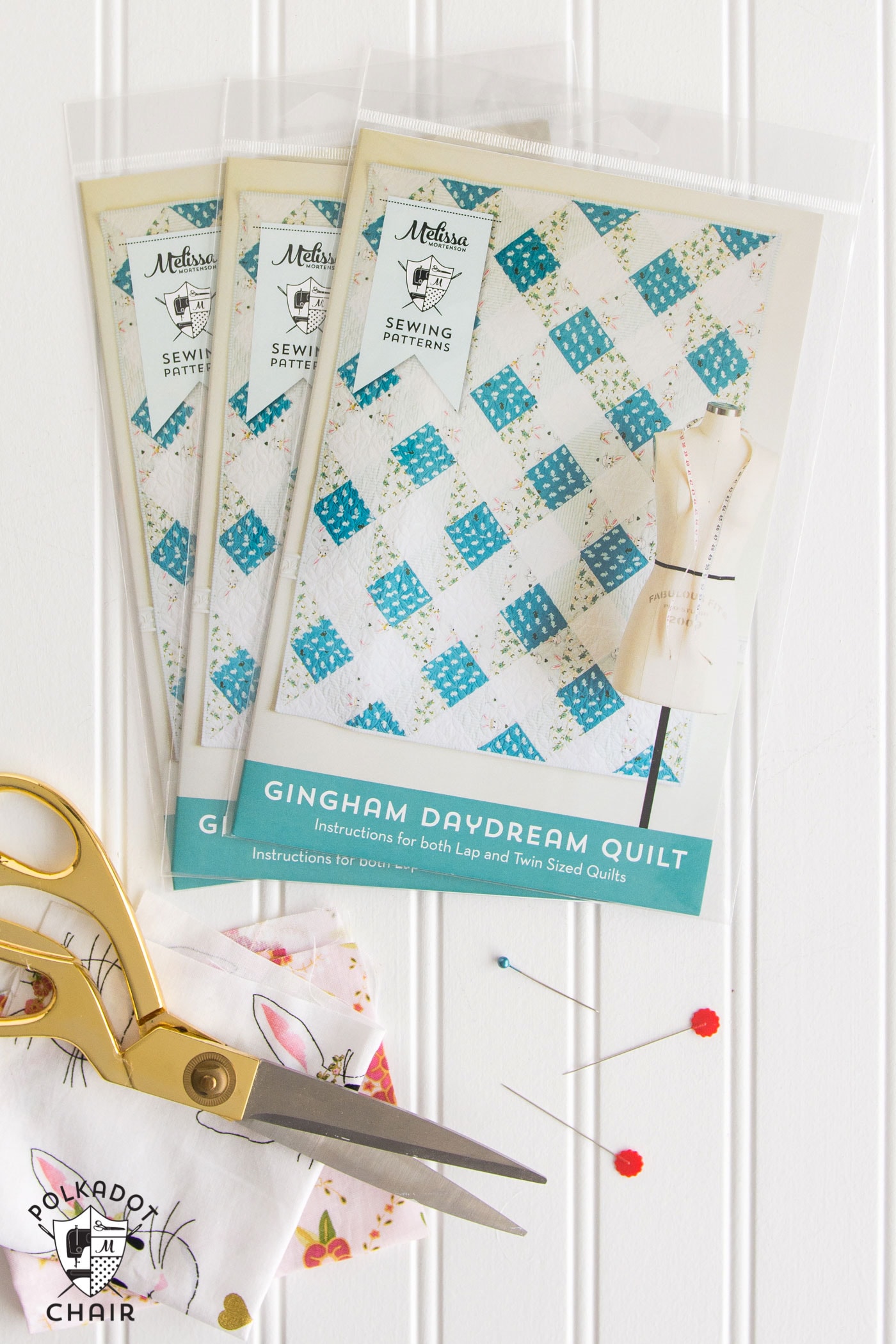 I dreamt up this quilt (hence the name) 3 years ago while staring at the wallpaper on a Delta flight during a trip to SLC. I got an idea to make the quilt inspired by the wallpaper. The idea would not go away until I had finished the quilt.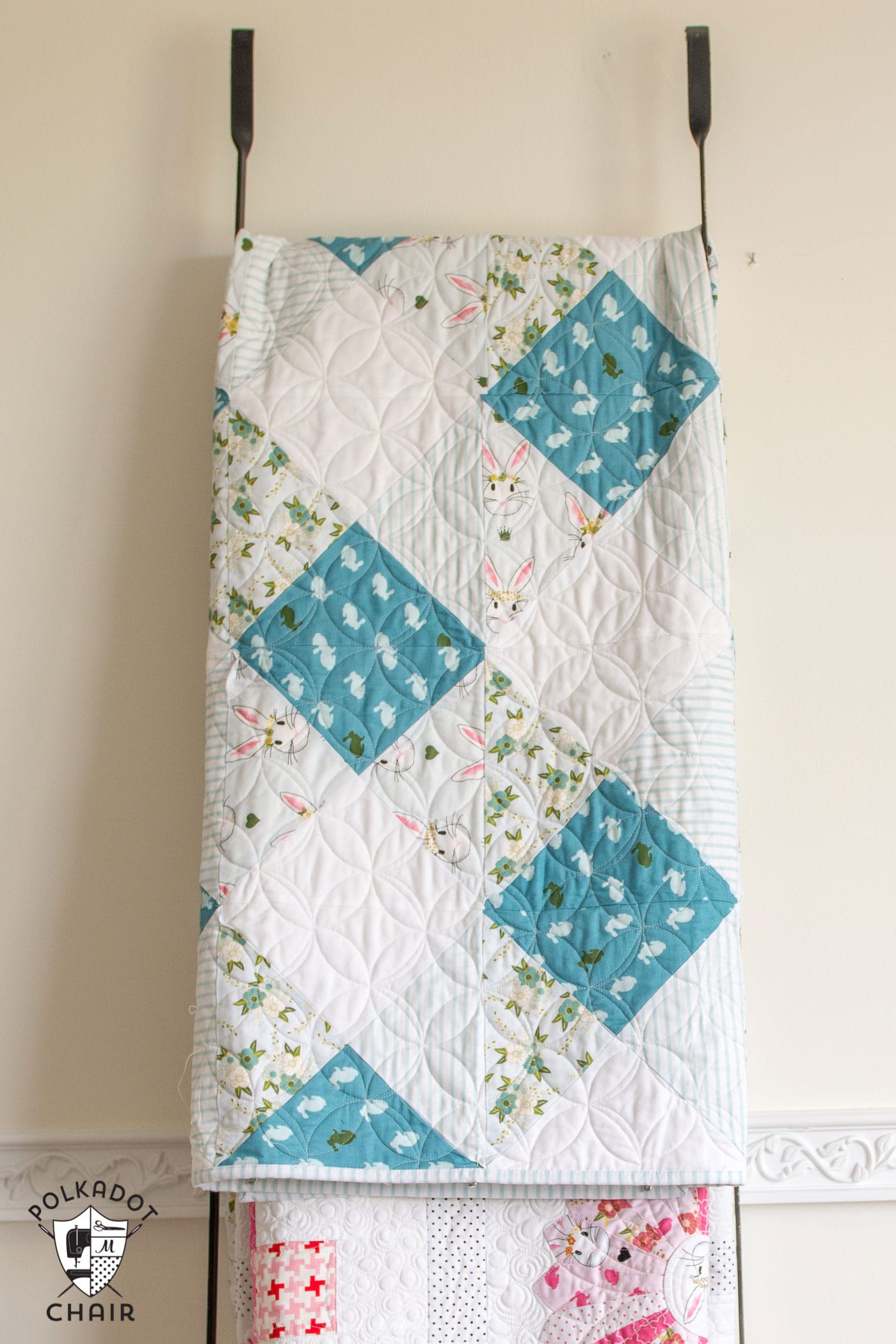 I made a version of the quilt in solids first (while attending Craft South, the quilt is in the background), then moved on to making it from print fabric as well.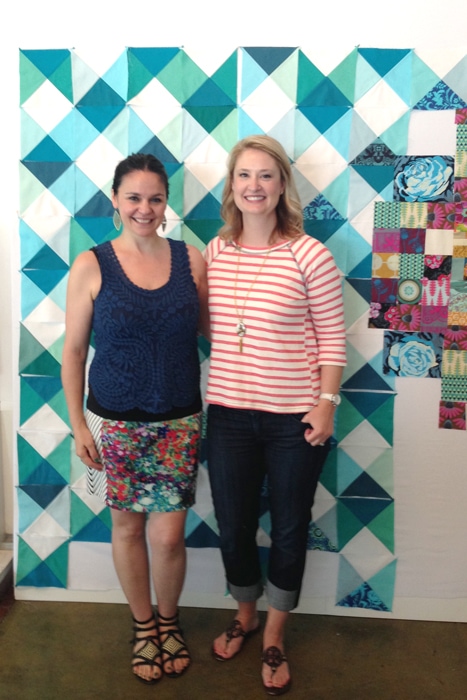 This pattern works best with 3 "tones" of the same color of fabric. A dark, a mid and a light (in this case white) fabric. It pieces together quickly using a quarter square triangle construction short cut that I share in the pattern. So no, you're not going to be cutting out a million triangles.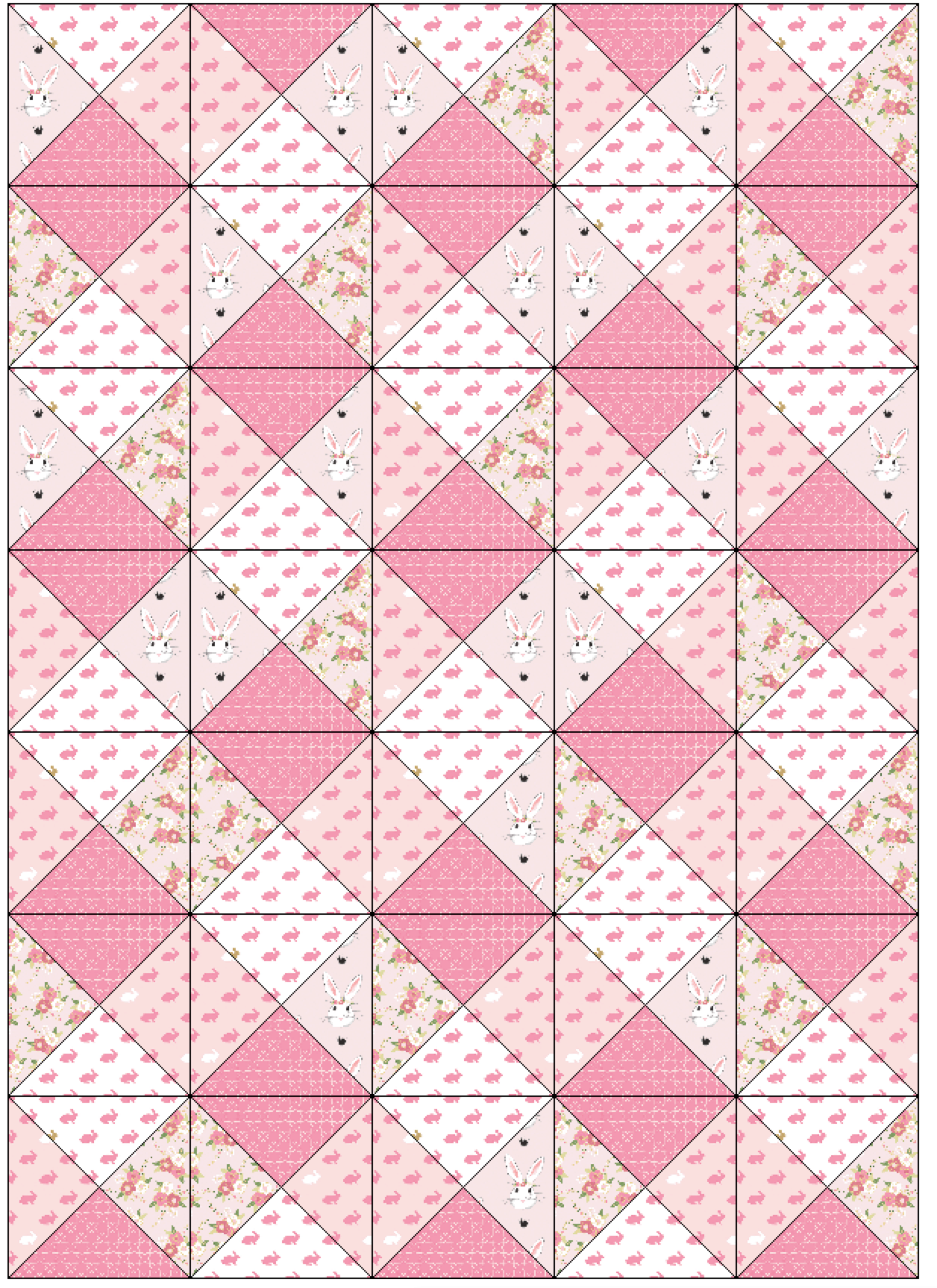 Here it is mocked up in "pinks".
The pattern has two sizes a lap size and long lap quilt size.  The lap size quilt is just a bit wider since I think that size is comfier when you're curled up on the couch.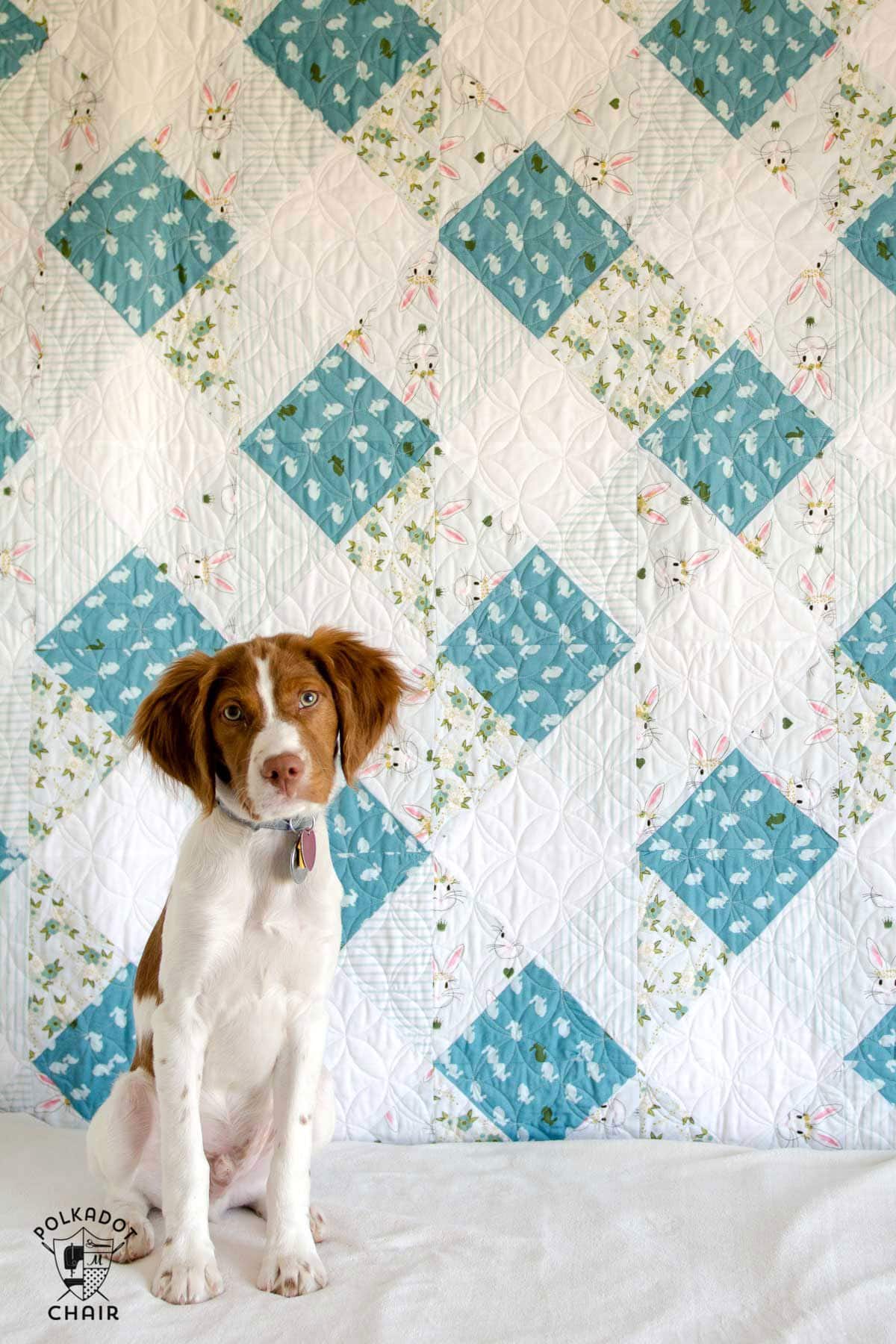 (oh and there's that dog again, always getting in the photos)
If you have a shop you can order the patterns from me wholesale. You can also get them from:
Christensen Wholesale and
Checker Distributors (click here to find on their website)
If you'd like to purchase an individual pattern you can find them in the shop. I've researched a million ways to ship the patterns and have found that priority mail flat rate envelope is the best. I charge to ship the first pattern, but each one after that is free (since they will all fit in a flat rate envelope).