Protect your camera lenses when you're on the go with these DIY padded camera lens cases. This sewing tutorial will walk you through making the lens cases step by step. If you like this project you may also like this Lens Cap Keeper Sewing Tutorial.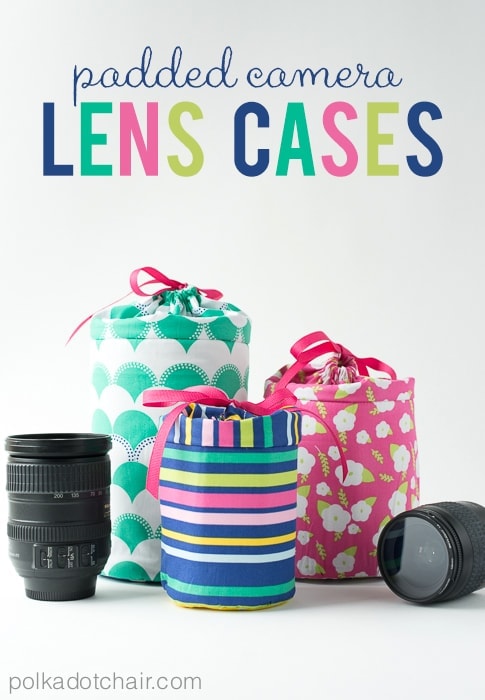 Sometimes when I travel I like to carry my camera around my neck and an extra lens in my purse/backpack instead of carrying my large camera bag around with me.  The only problem with this is that sometimes the lenses can get jostled around a bit and need to be protected.  I've had these padded camera lens cases on my "to make" list for a while now and finally sat down and made some for my upcoming London trip.
I designed them in 3 sizes small, medium and large. The large case I made for my zoom lens and the the small one fits my 35 mm lens quite well. The medium one was designed for my 18-200 mm lens but it also fits snugly in the small case. You can pick and choose which size you'd like to make based on which lenses you have.
Do you like the fabric?? Isn't' it just so bright and cheerful???! It's a part of Caroline of Sew Caroline's new fabric line Gleeful! Today I'm participating in a Gleeful Fabrics blog hop to celebrate the release of her new line! Hop on over to Caroline's blog to get LOADS of great sewing tutorials, and more information about her sewing patterns and fabric.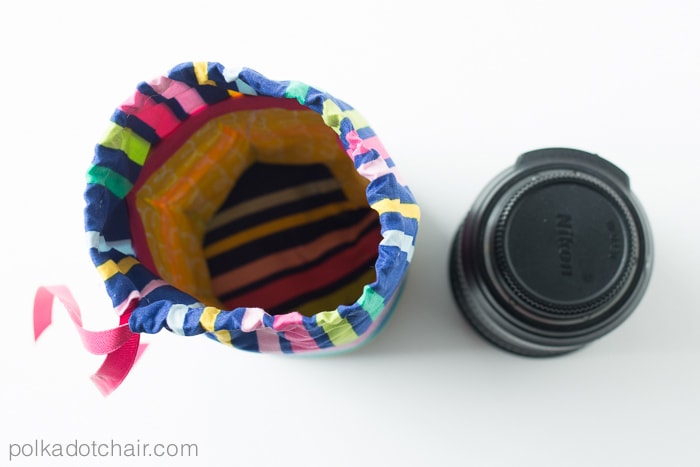 Okay, ready to make a lens case for yourself? Here's how.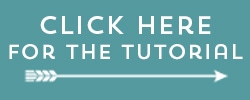 74