Today I'm sharing with you a free sewing pattern for a Wool iPad Case which is perfect to make as a gift for your favorite guy; if you like this pattern, you may also like my Dad's Travel Bag Sewing Pattern.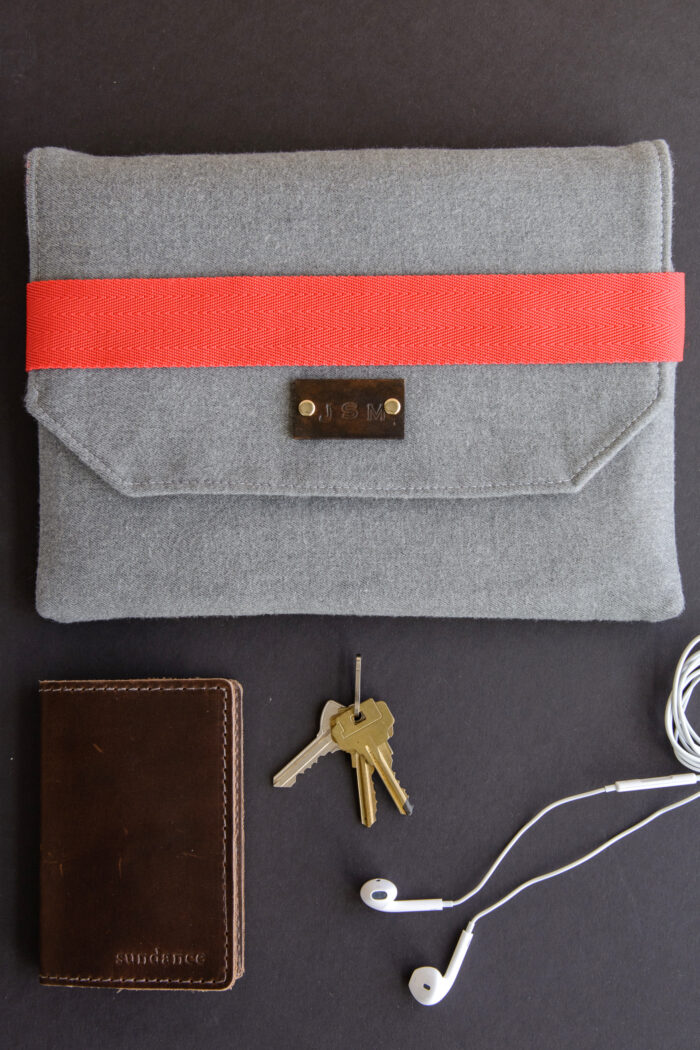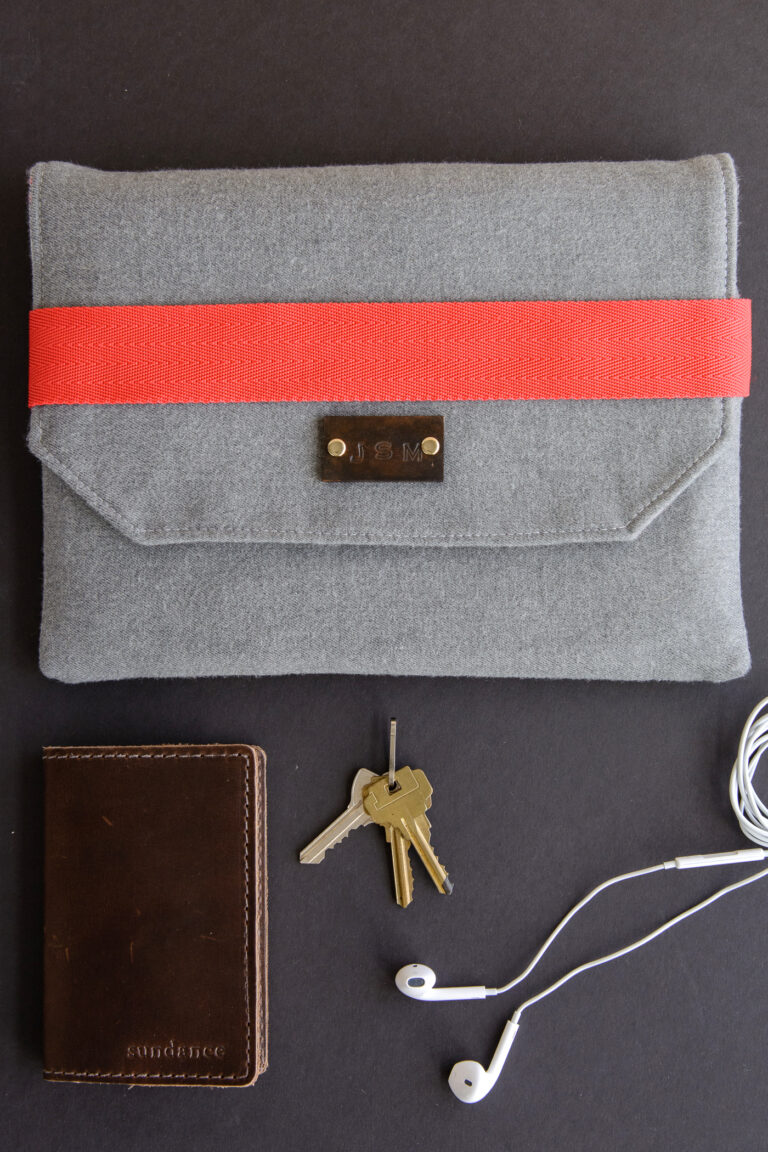 Head's up! Father's Day is June 21st, if you haven't thought about what you'd like to give your Dad (or another special guy in your life) for Father's Day you might want to get on that.
Last year I wrote a sewing pattern for the BERNINA WeAllSew.com for a travel bag designed just for a guy. It was made from gray canvas and featured leather trim (you can find that tutorial here).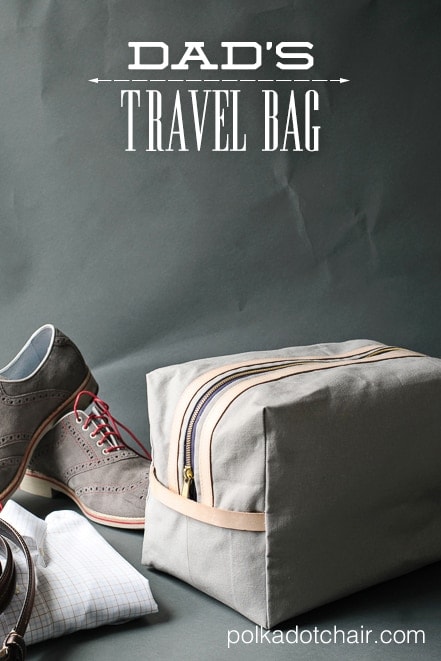 This year they asked me to come up with another project that would be just right for Dad. After chatting with my husband about it (I wanted to get some input from a Dad *wink*), we decided that an iPad case would be a great option.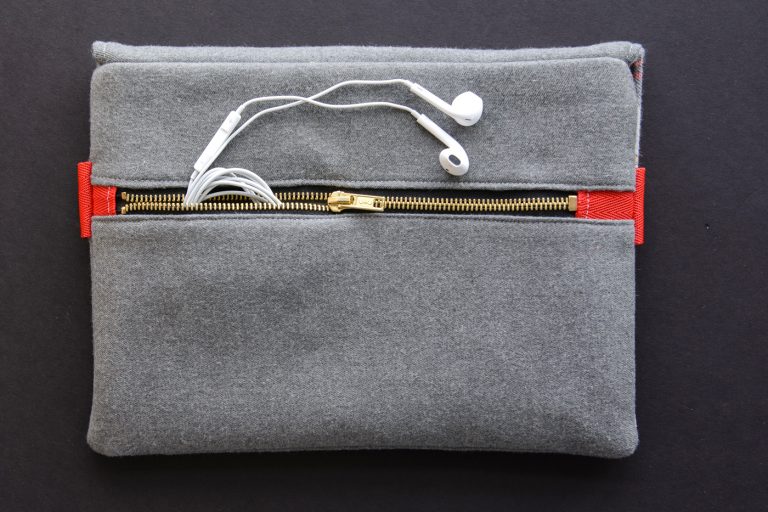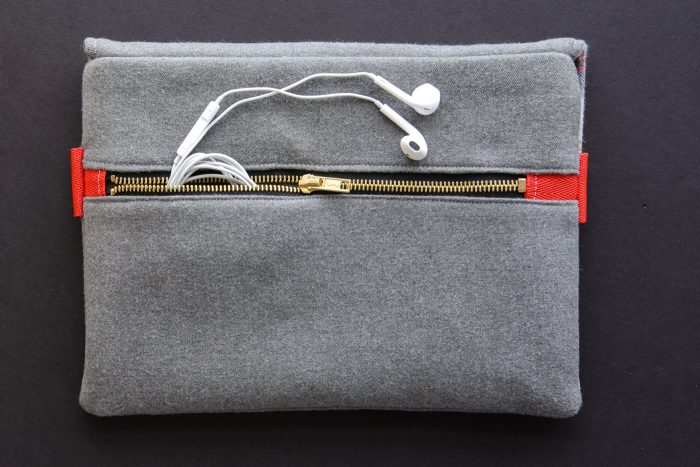 My husband has a protective case on his iPad, but it doesn't hold anything else but his iPad. He said that it would be helpful to have a case for his iPad so that he could also carry a few things.  Like headphones, a pen, receipts, etc…
I designed this iPad case with an exterior back zipper pocket; it's just the right size to throw a few extra items in.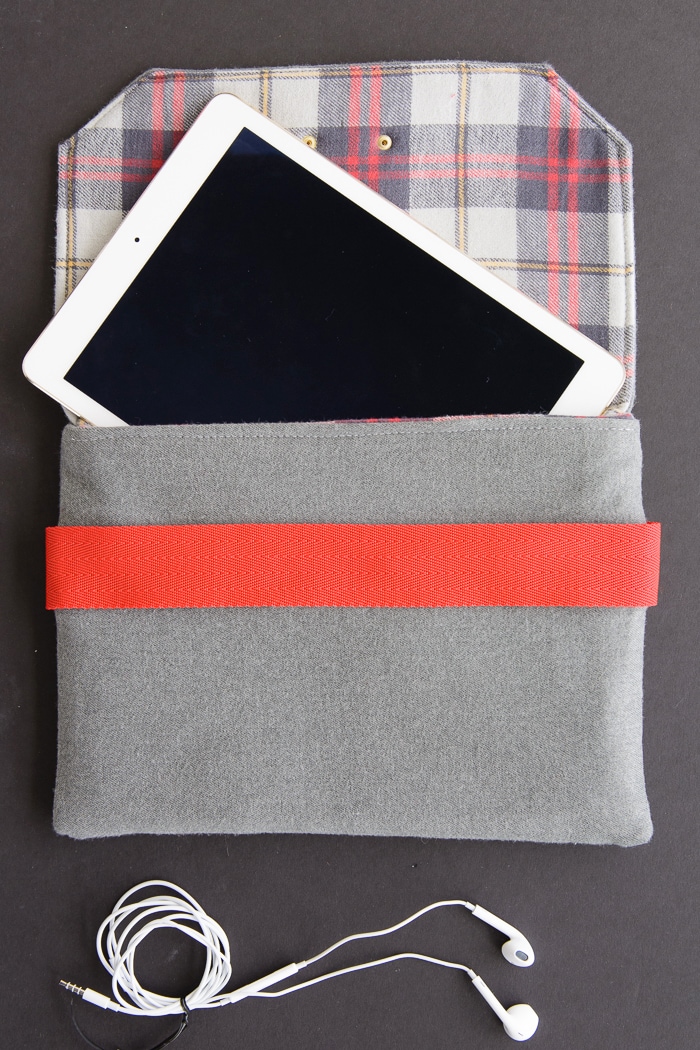 The case is made from Gray Wool and has a flannel lining. I took him with me when I was shopping for the fabrics, so I knew I'd pick up something that he'd like. If you like to make a similar one, check the suitings department of your local fabric store for supplies.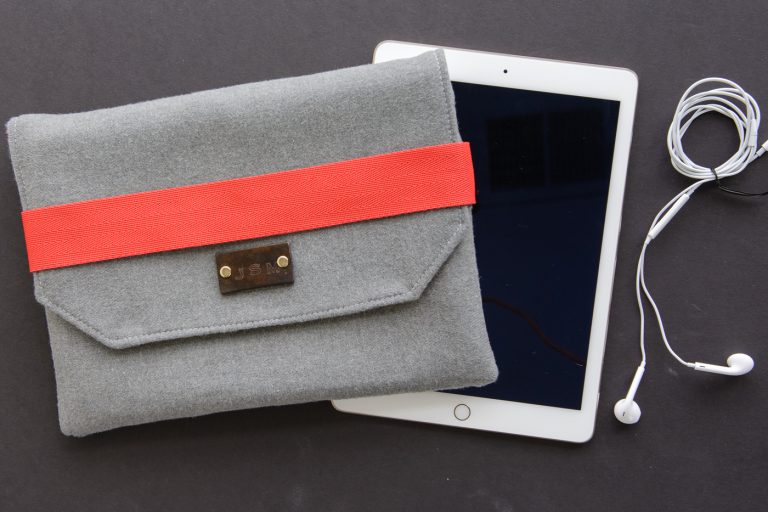 As a finishing touch, I added a leather-stamped monogram to the front of the pouch. Don't be intimidated by this step; it was crazy easy, so easy in fact, that I added it at the very last second…
To get the free sewing pattern (including instructions for making the leather monogram), hop on over to BERNINA's WeAllSew.com blog!
If you're still looking for more gifts for Dad for Father's Day, check out these posts: