Today I have a fun and creative idea for an Easter dessert to share with you, this sugar-free coconut macaroon recipe. They are sooo simple to make and easy to decorate to look like Easter Bunnies. If you like this project then you may also like these 40 + Easter Sewing Project Ideas!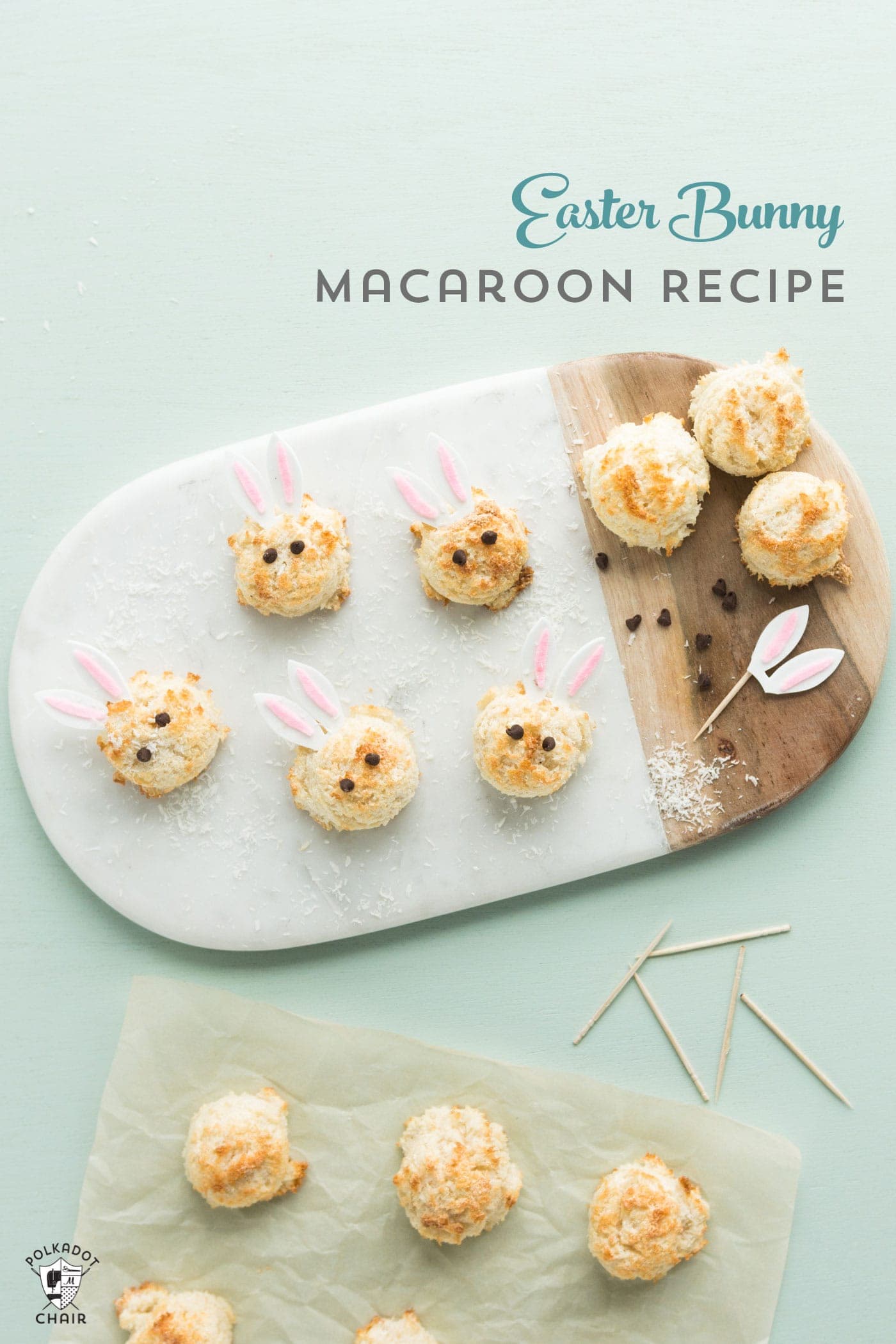 Easter is right around the corner and I could not be more excited. I love just about everything about the Holiday. There is something magical about watching the world reawaken after a long winter and Easter seems to be the perfect celebration of all things new and fresh.
Table of Contents
Easter comes with it's own set of traditions, I can still remember the year we hid our Easter eggs in the house (because it was raining) and we found out weeks later that there was one that we missed (hint: our noses told us we had forgotten one *ick*)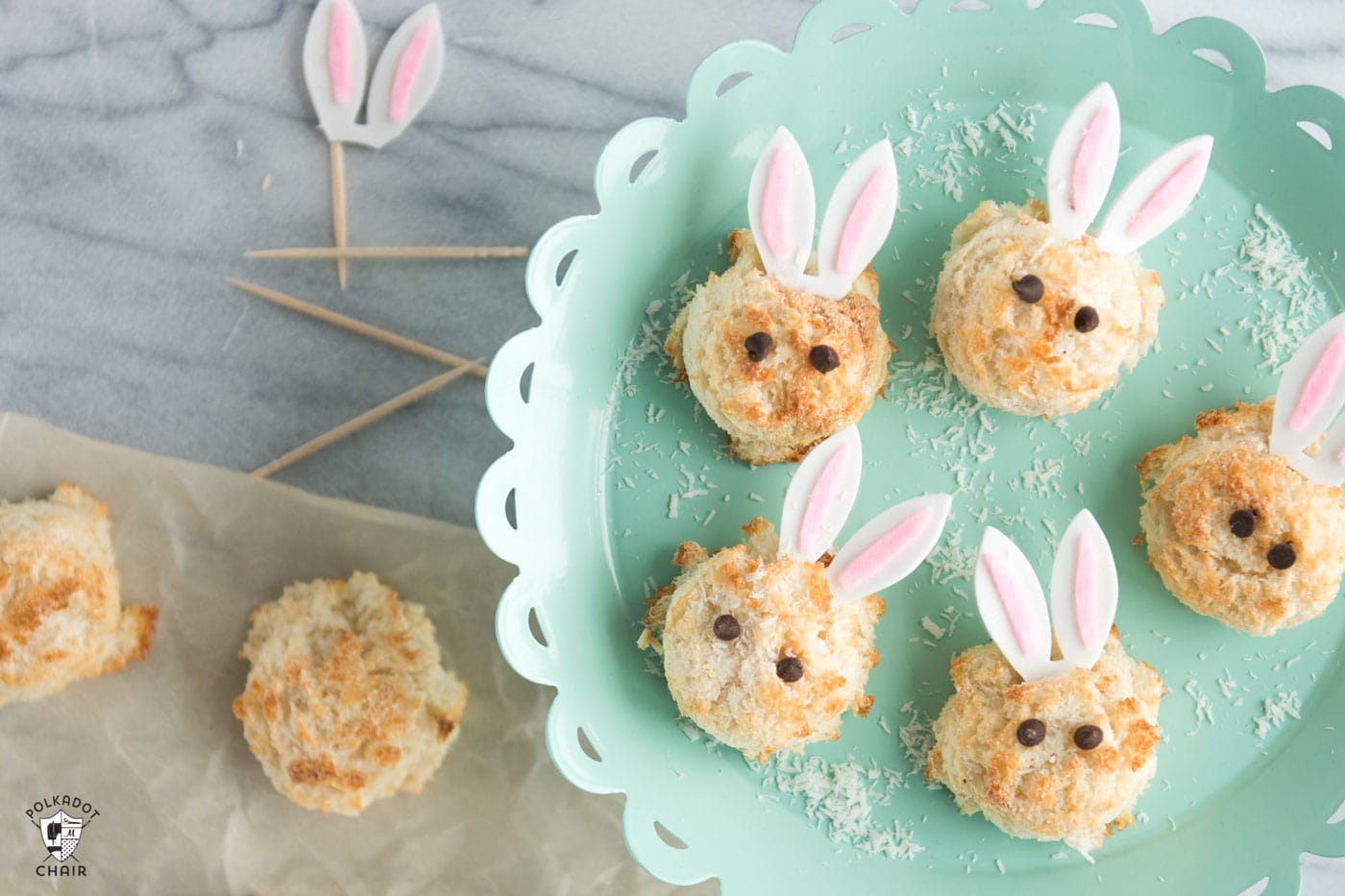 Every year my Mom would make a big Easter dinner complete with Ham, Potatoes, Veggies and so many desserts that we usually lost count. Between all of those desserts and the giant chocolate bunny that the Easter bunny usually brought us, we were way beyond our normal sugar intake, and that doesn't even count all of the marshmallow shaped bunnies and chicks we ate!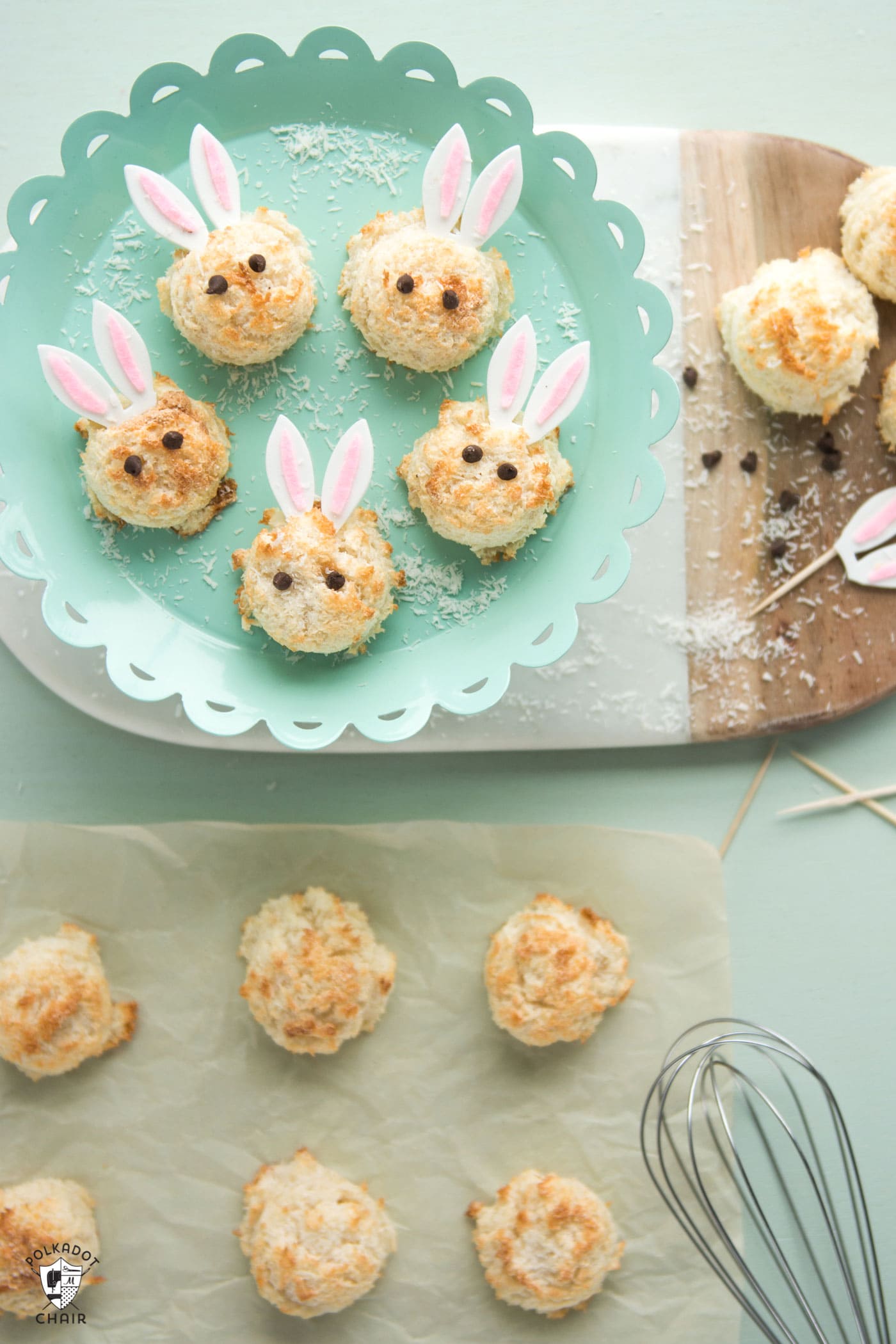 I have a few friends and relatives that can't have sugar. They always tell me what a struggle it is during the holidays when there is so much emphasis on sweet treats. Personally, our family doesn't need to avoid sugar for medical reasons, but I still try to limit our sugar consumption whenever possible.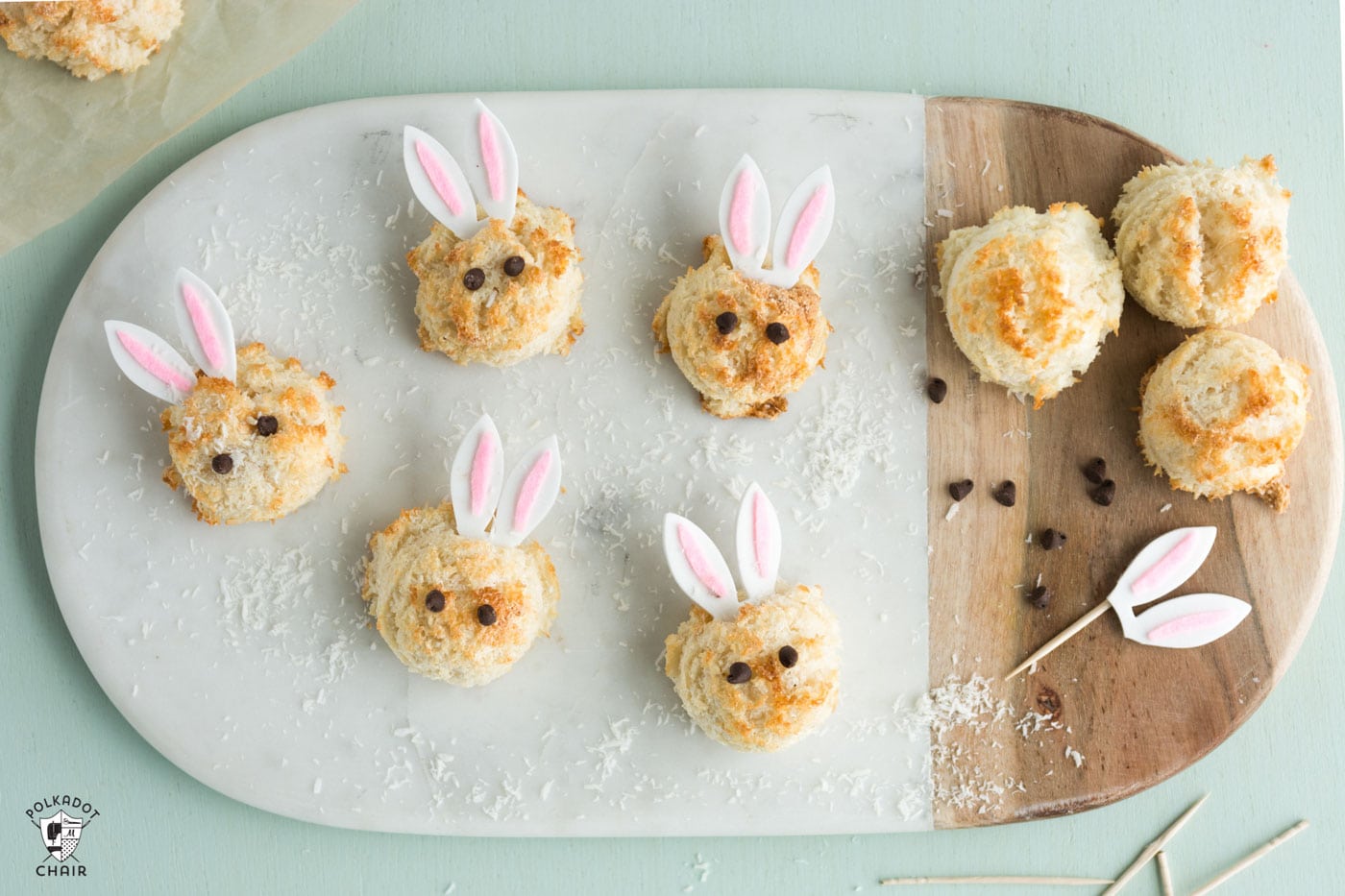 The problem is that it seems many of the "fun" things during the Holidays all involve sugar, and no one wants to feel like they are missing out on the celebration.
To help combat this, I've devised a fun Easter dessert that will not leave you feeling like you've missed out on anything! (trust me, I've been munching on these guys all day long). These little Coconut Macaroons are sugar-free and have only 4 ingredients. The kids in your life will love that they are decorated to look like little bunnies!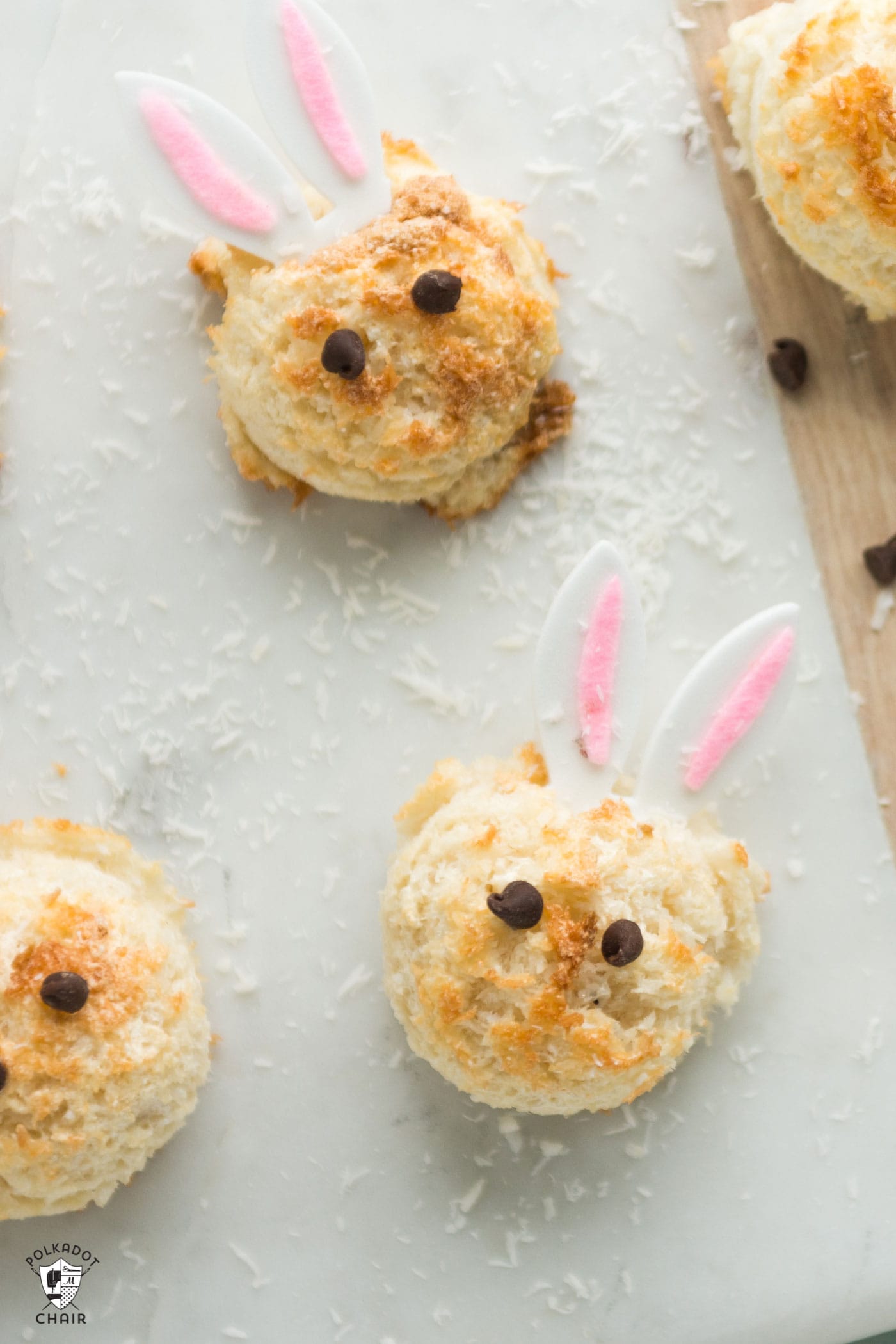 Ingredient List
2 Cups of Unsweetened Coconut

4 Egg Whites

2 T of Sugar Substitute plus 1 more T for sprinkling (I used Truvia)

1 t Vanilla
Instructions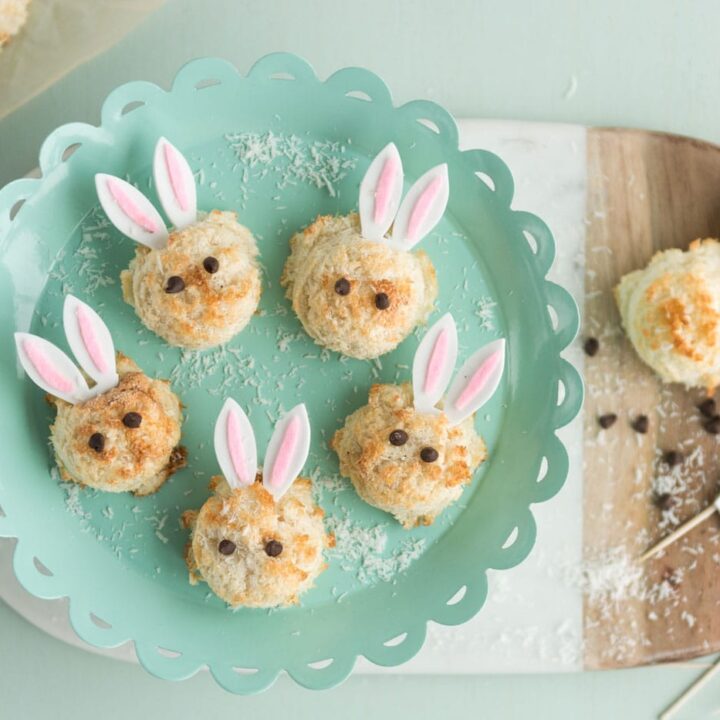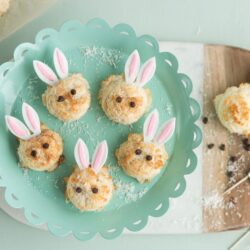 Bunny Sugar Free Coconut Macaroons
These little Coconut Macaroons are sugar free and have only 4 ingredients.  The kids in your life will love that they are decorated to look like little bunnies! 
Equipment
Silicone Baking Mat

Cookie Scoop

Cookie Sheet
Ingredients
2

Cups

Unsweetened Coconut

4

Egg Whites

2

T

Truvia

plus extra for sprinkiling

1

t

Vanilla

3

dozen

Mini Chocolate Chips

use only if decorating cookies afterwards
Instructions
In your mixer fitted with the whisk attachment, combine the 4 egg whites and 2 T of sugar substitute.  (Make sure your bowl is completely clean, a dirty bowl will inhibit the eggs reaching their full peak when whipped)

Mix the egg mixture on med-high to high until stiff peaks form. You want the peaks to be stiff but you don't want to mix it so long that they become dry.

Mix in 1 t of Vanilla until just blended.

Remove bowl from mixer and gently fold in the coconut with a rubber spatula.  Mix gently as to not deflate the egg whites too much (but they will deflate some).  Mix until just blended.

Spoon out onto a cookie sheet that is lined with parchment paper or a silicone baking mat. Sprinkle each cookie with a bit of sugar substitute before baking.

Bake for 10-12 minutes or until firm and light golden brown.

Decorate the Cookies as shown below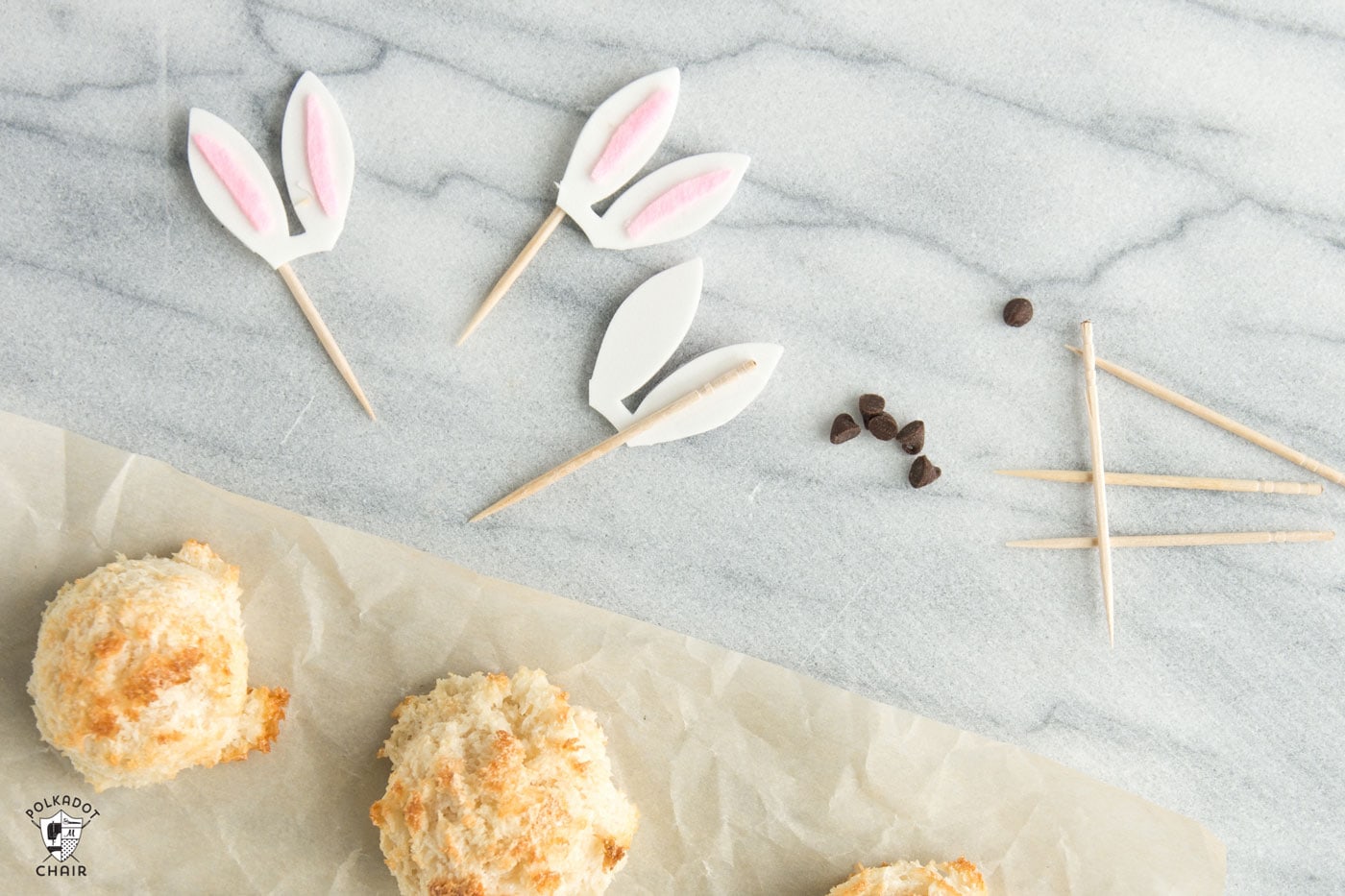 How to Decorate the Bunny Cookies
Decorating Supplies:
Foam Easter Bunny Ears (you can find these in the Spring section of your craft store if you can't find them you can also just draw bunny ears on cardstock and cut them out, there are also many free printable bunny ears online, just do a google search; you can also buy similar ones on AMAZON by clicking here- affiliate link)
Tape

Tooth Picks

Mini Chocolate Chips

Honey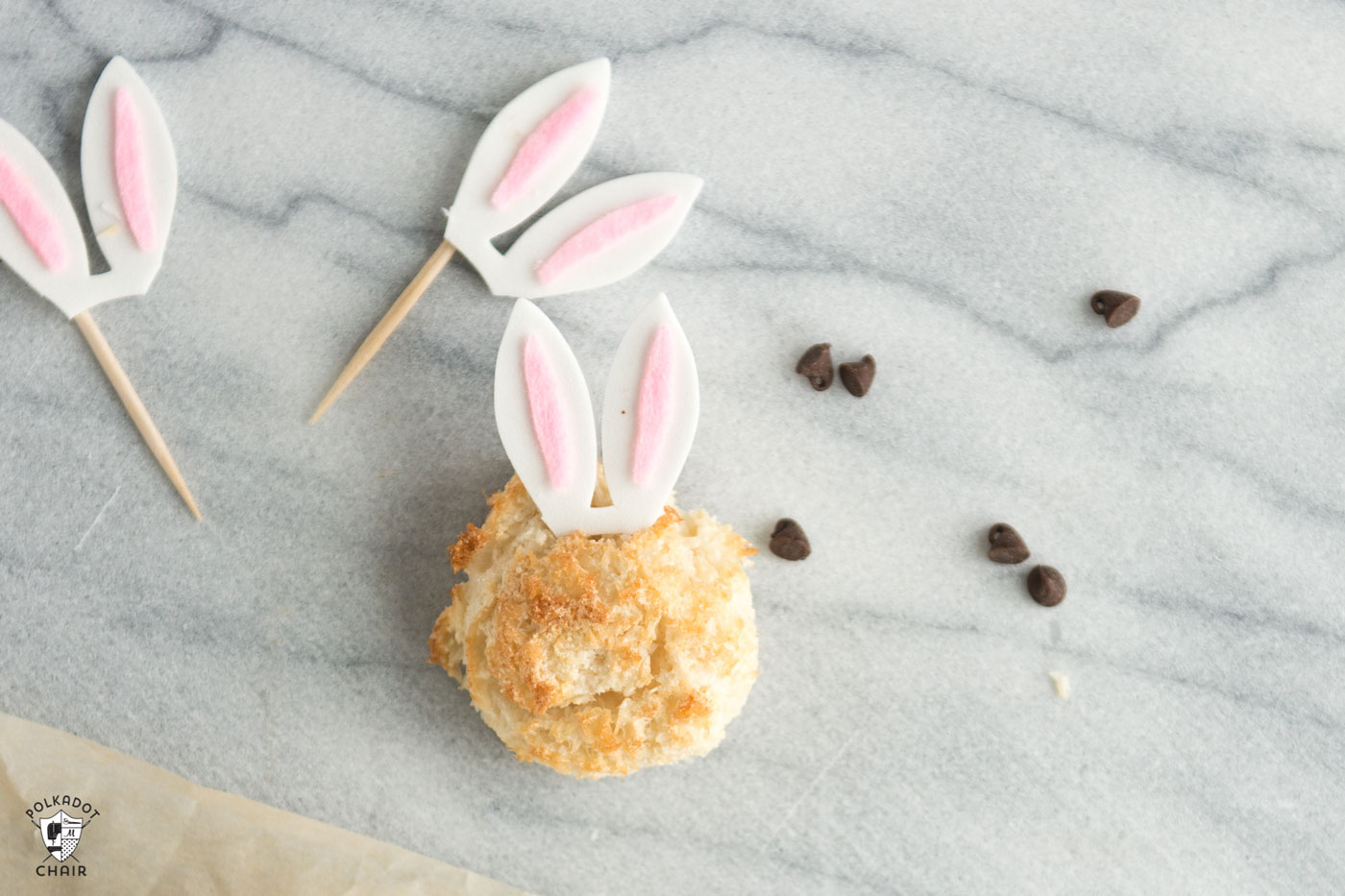 Tape a toothpick to the back of the bunny ears and insert into the cooled macaroon.
Next, dab a bit of honey onto the back of 2 mini chocolate chips using a toothpick and attach it to the front of the macaroon to make the bunny eyes.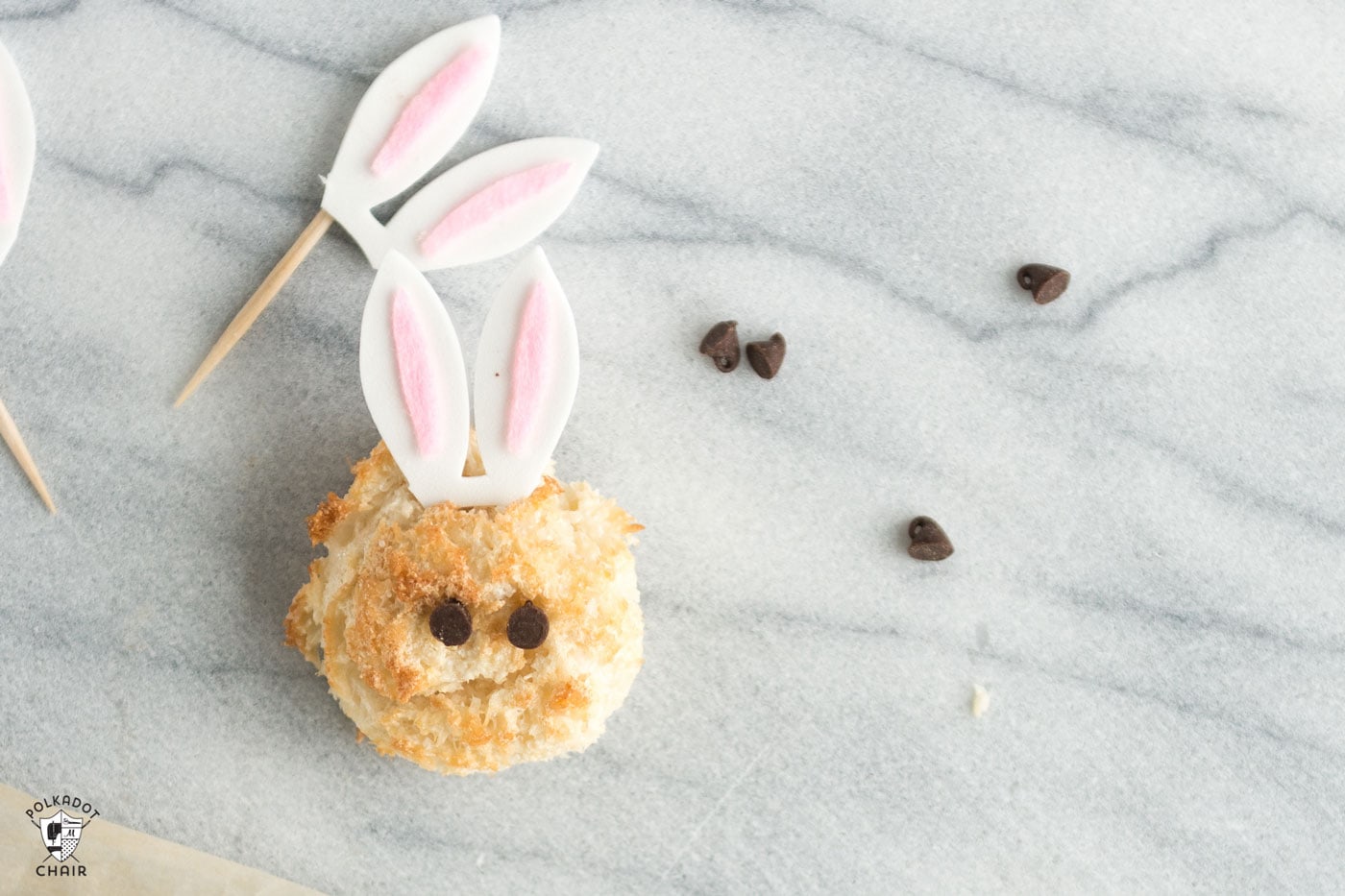 Yield 1 dozen cookies.
More Great Cookie Recipes:
Our Families Favorite Chocolate Chip Cookies
Chocolate Chip Cookies with a Hint of Coconut
Malted Milk M&M Chocolate Chip Cookies