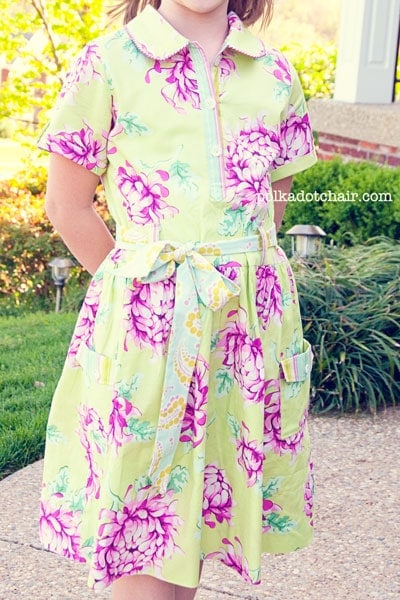 It seems to now be a tradition for me to sew dresses late into the night on Easter Eve.  This year turned out to be no exception.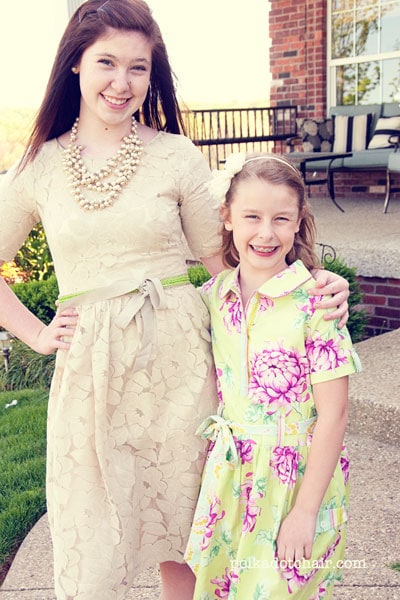 I chose an Oliver+S pattern (Jump Rope dress, that I WISH went up to a size 12) that was new to me, I've always had great success with their patterns in the past and this one turned out to be just as detailed as the ones I've used before.
I decided it was time to cut into some of that Heather Bailey Freshcut fabric that I've been hoarding. Purple has got to be my least favorite color, so when my daughter told me she wanted a purple dress I groaned a bit…. We compromised, (thank you Heather Bailey!!) and she was just as happy with big purple flowers on her dress.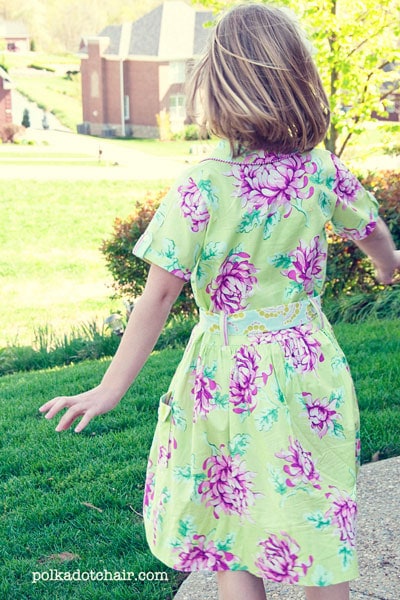 Even though I wanted to be lazy and make the belt out of ribbon, I went ahead and used fabric and I'm glad I did.  I really like the contrast.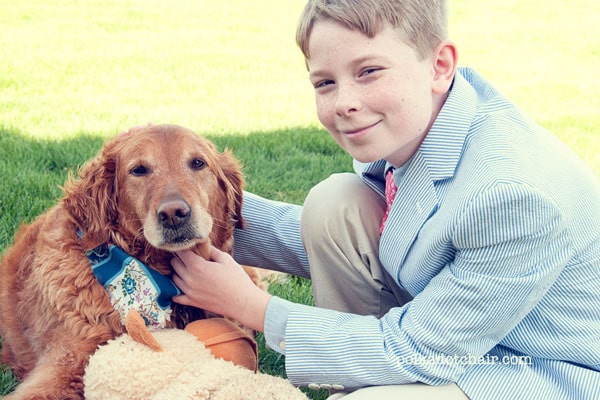 My son was excited that he could fit in one of "Dad's ties" even though it was still a tad long, it worked out great…. and my pocket book is happy now that they can share ties.
Here he is with the dog, somehow that dog always manages to work her way into our photo shoots.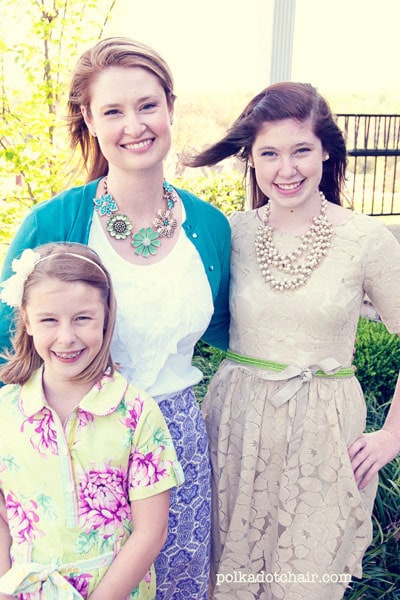 Here I am with my girls…My oldest daughters dress is from Francesca's, she stole my pearl necklace and green belt. (I got them back later.. *wink*)..