Melissa from Melly Sews is running a fabulous series this month featuring 30 days of Summer Sundress Patterns.  Today for my contribution I'm sharing a super simple swimsuit cover-up sewing tutorial. If you like this dress you may also like this project, a summer dress that is made from two t-shirts.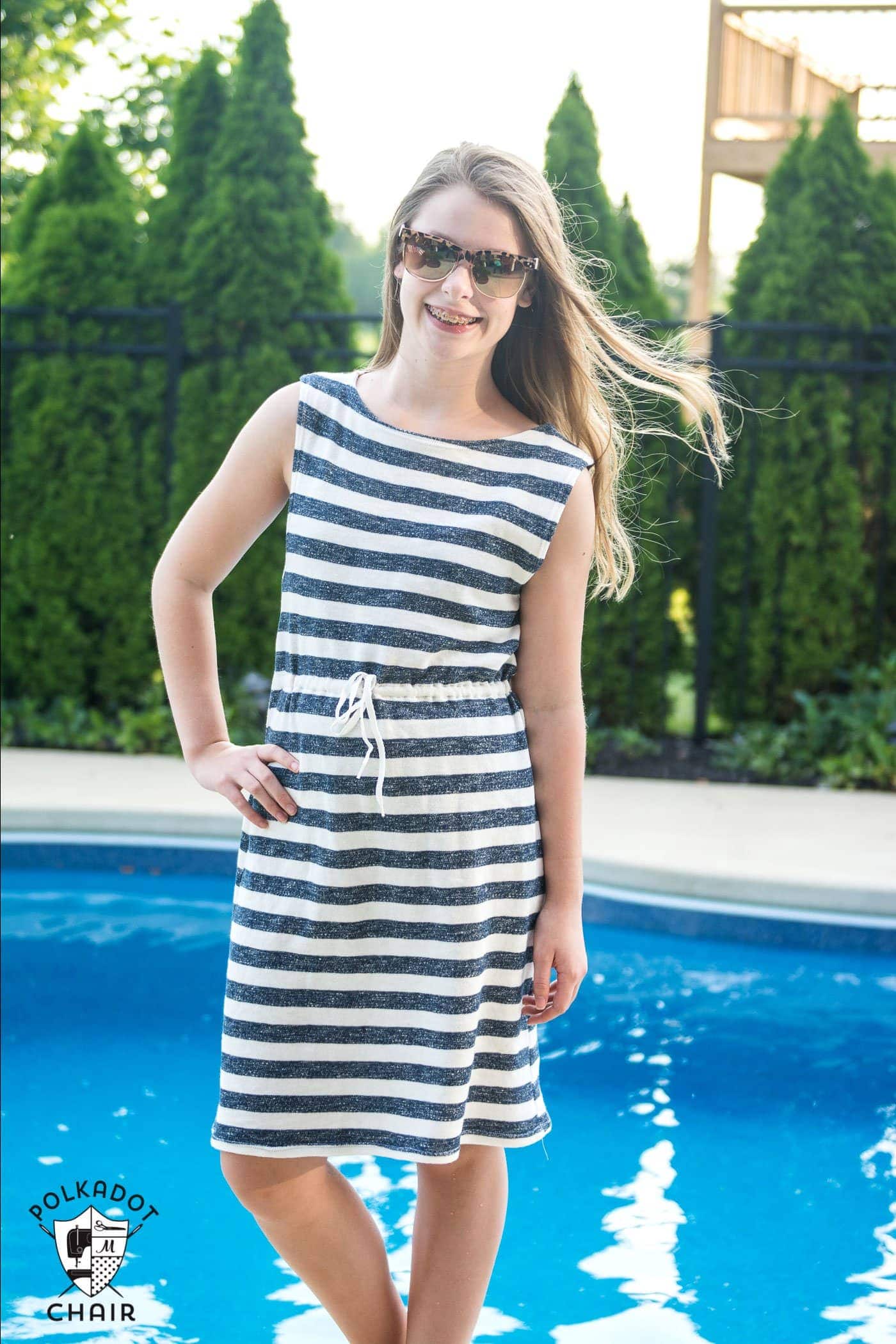 This summer sundress swimsuit cover-up is made from french terry knit fabric. It's the perfect weight fabric for this type of project and is fantastic at soaking up water after a quick dip in the pool. I picked up the fabric at Girl Charlee during my knit fabrics series last March and was so excited to finally stitch it up into something.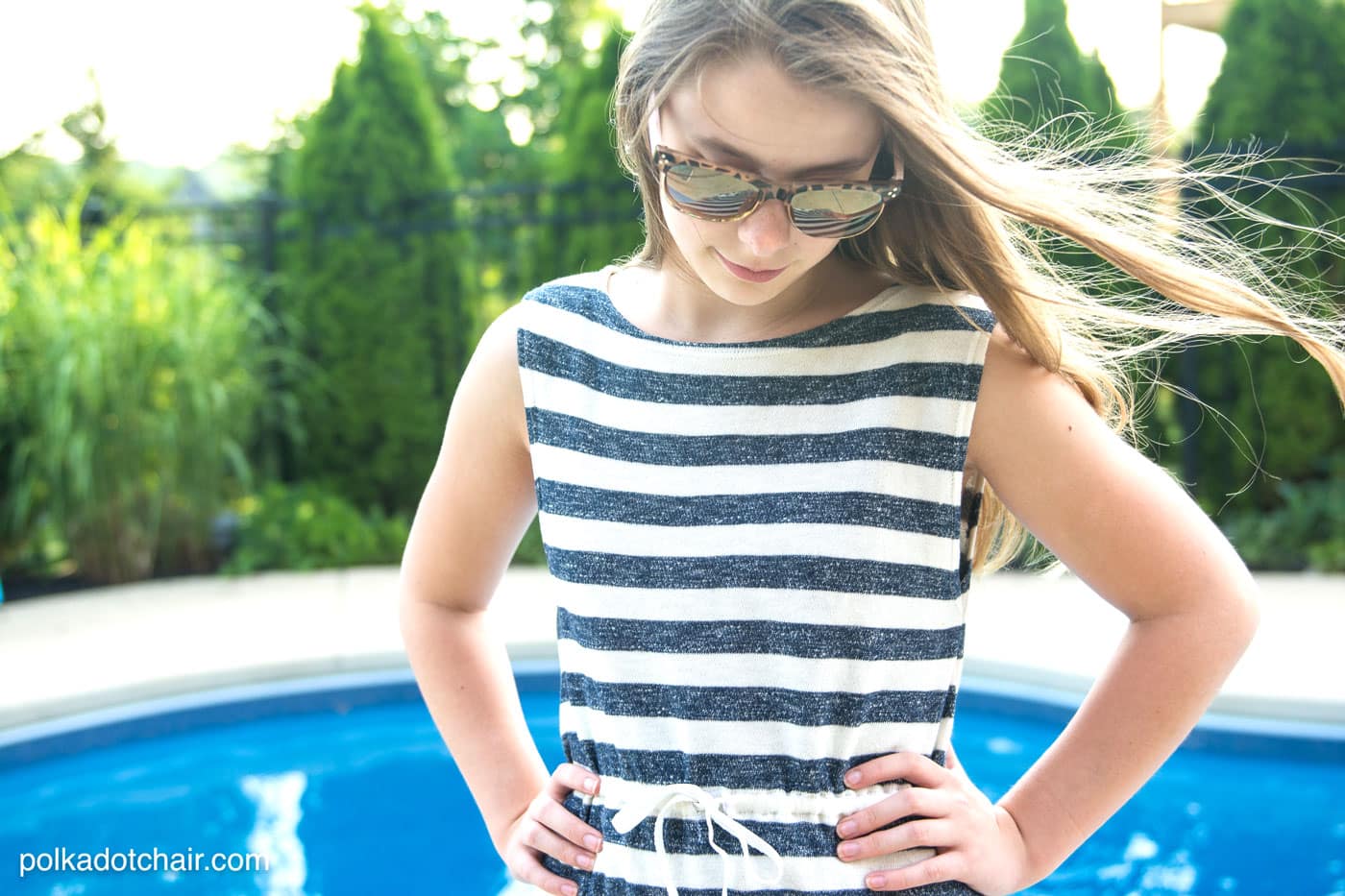 French Terry Simple Swimsuit Cover-Up Tutorial:
The pattern is self-drafted – don't let that scare you away it's crazy easy to make.
First:
I drafted the pattern to make my daughter a t-shirt dress last winter.  You can find the FULL tutorial to make the dress and the pattern on this post.
I made two changes to the pattern. First I didn't insert the sleeves but instead left the sleeves open and hemmed them with a double needle.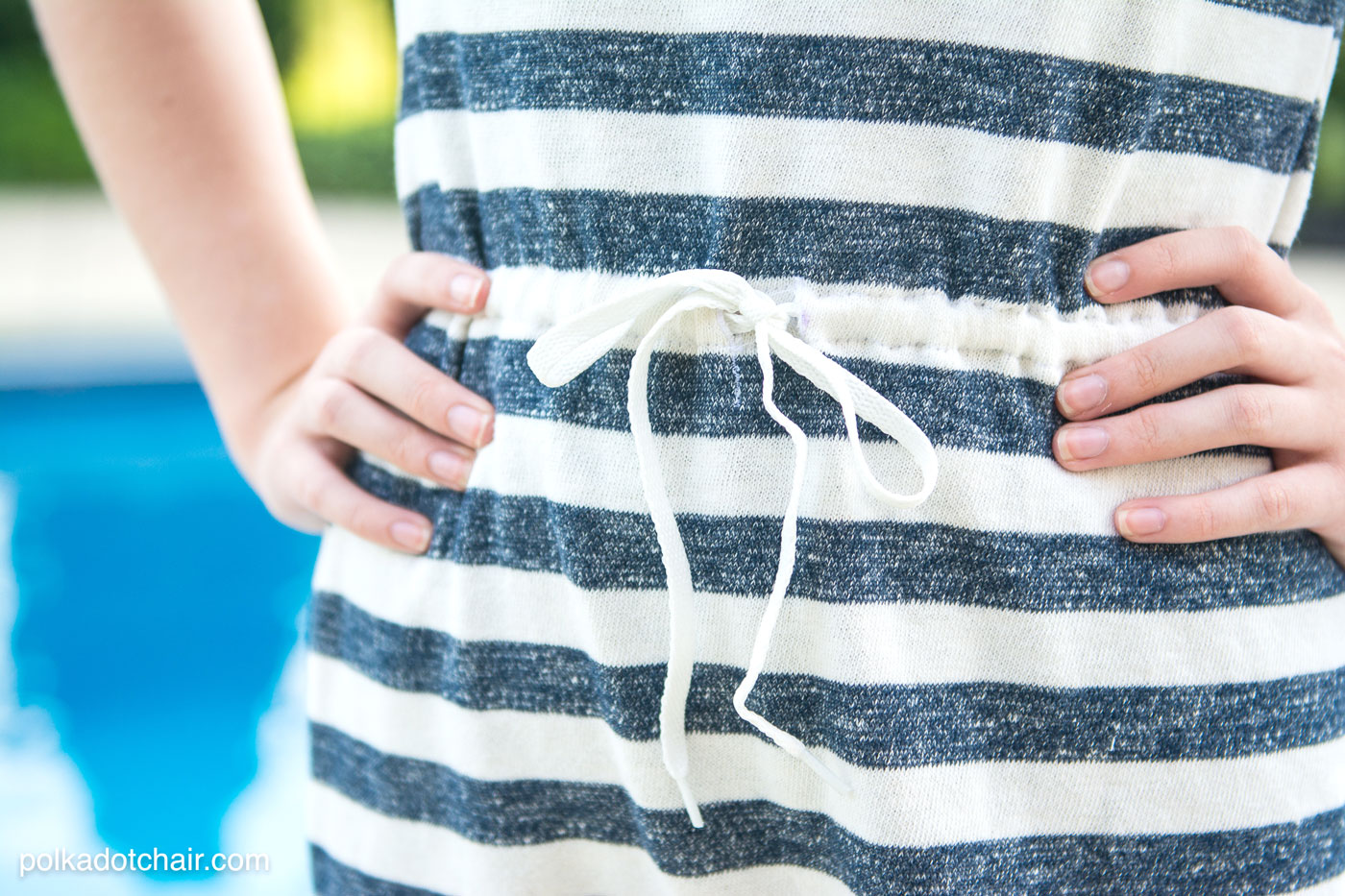 Second:
I added a drawstring waistband. To do this find the natural waist on the dress. Stitch two buttonholes in the front of the dress in this spot. Then on the wrong side of the dress sew a piece of wide twill tape.  Feed an athletic shoelace through the openings in the button-hole. Then just tie.  If you're making this for a little kid be sure to run a stitching line down the back center of the waistband so that the drawstring won't pull out creating a choking hazard.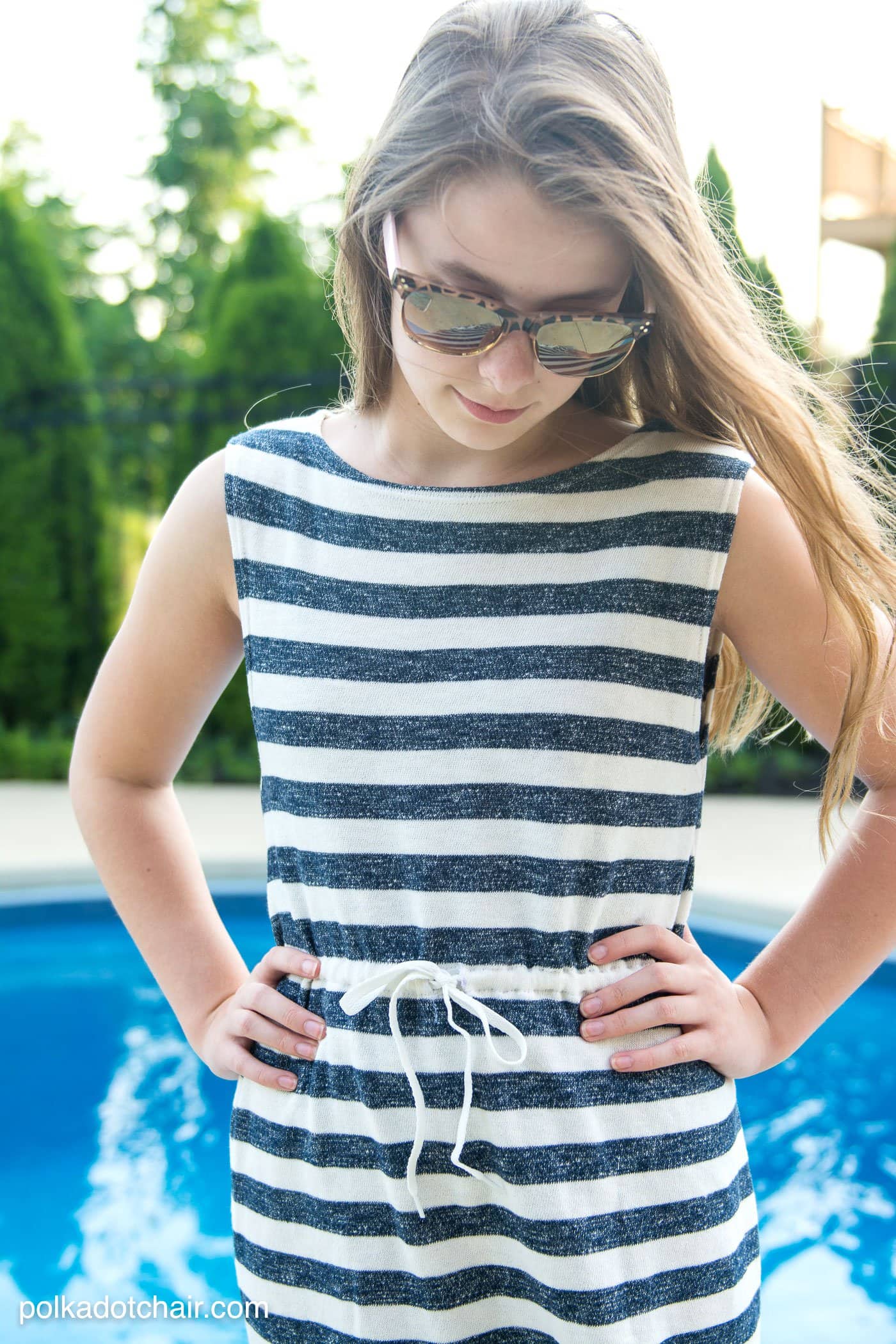 Third:
I finished the dress, photographed it then threw it in her room… and low and behold she's worn it 5 times since then. I take that as a sign that this project was a success.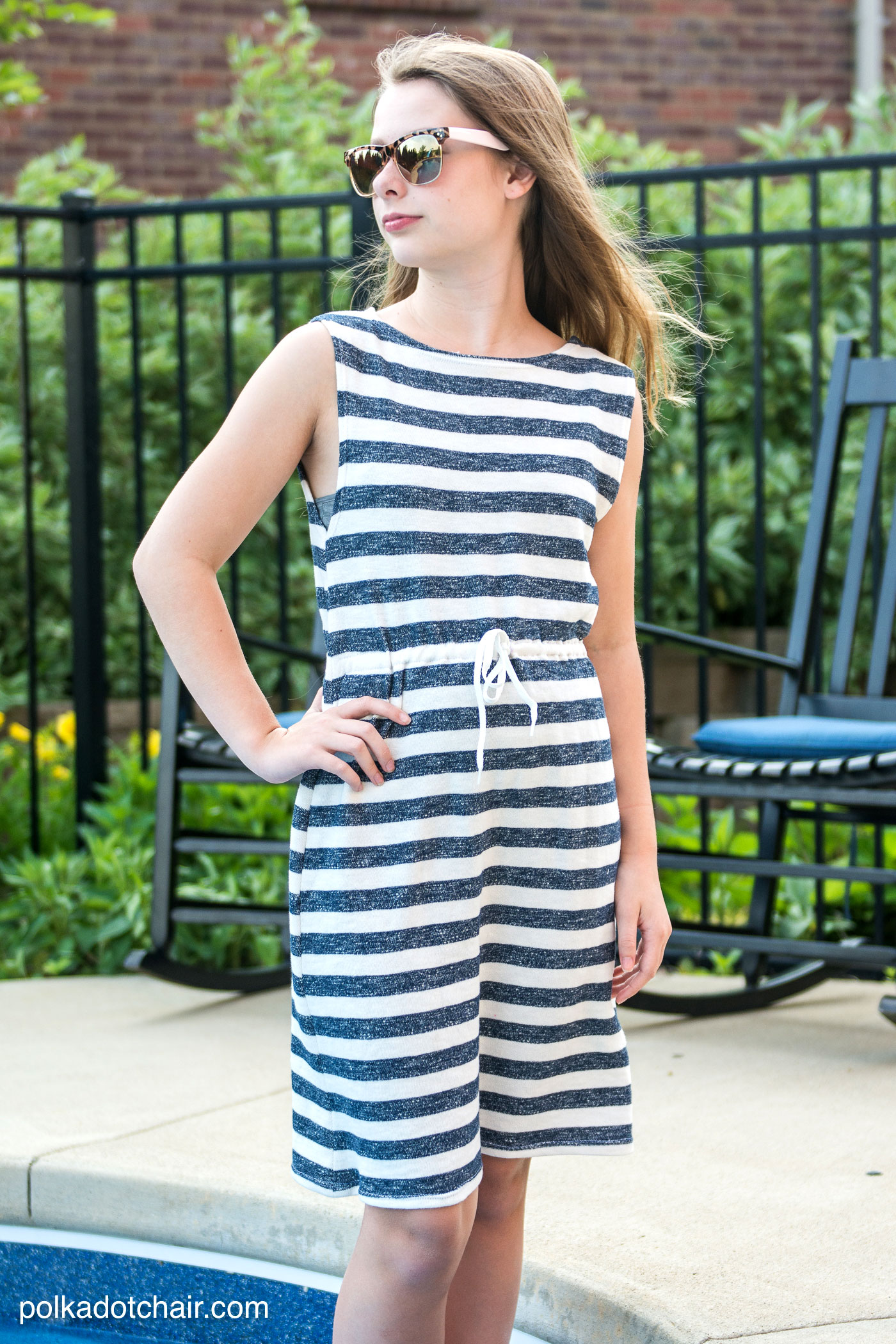 Hop on over to Melly Sews to enter a giveaway of some AMAZING sewing supplies and check out the other summer sundresses being shared this month!