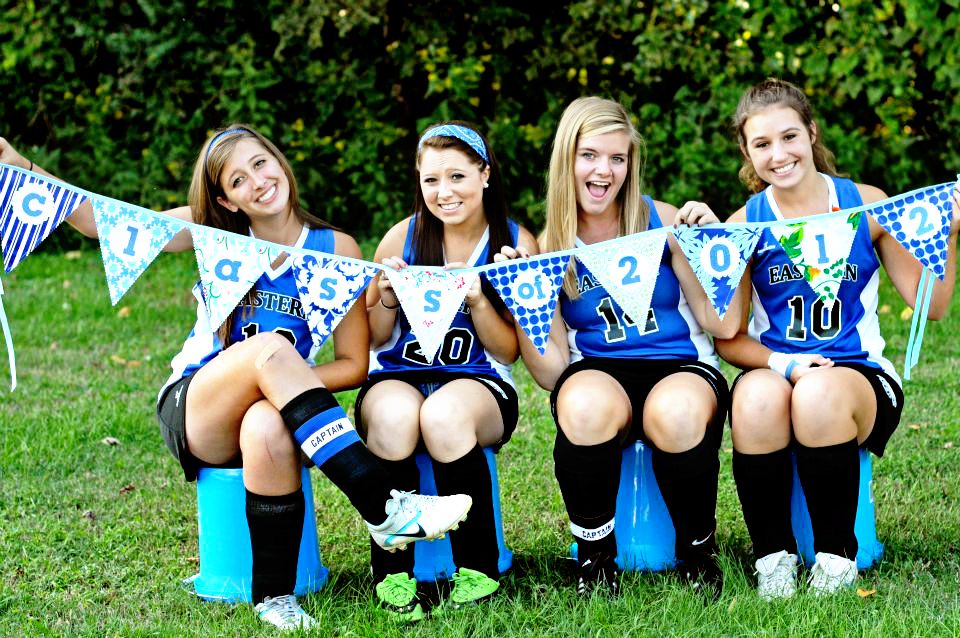 My sister in law is the photographer for her daughters Field Hockey team. She came with a great idea to make a banner with "Class of 2012″ to use for photos of the seniors this year.
She enlisted my help to make the banner and I was happy to help!  I love a good project, and she had an awesome idea.
The banner was simple, I just used various blue fabrics, cut them to 10″x10" then into triangles using my ruler and pinking blade for my rotary cutter.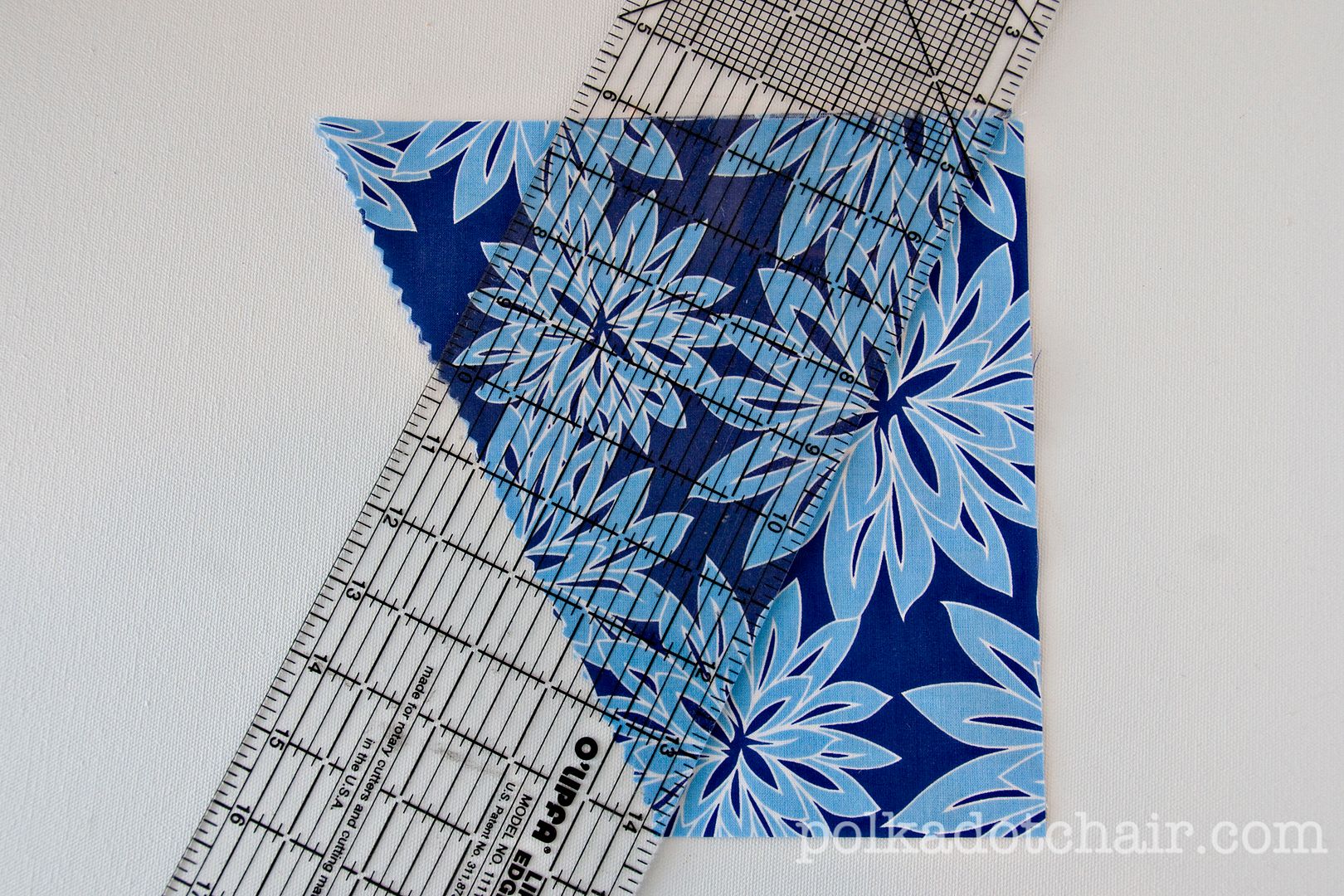 The banner to be double sided – I put my nieces name on the other side so that she could use it later.
To do this I just put 2 10″x10″ fabric squares  wrong sides together and cut them at the same time with the pinking blade.  I then just stitched around the edges about 1/4″ in.   I then sewed the banner pieces to a piece of bias tape and stitched some extra ribbon to the ends.
The lettering was done with felt and just ironed on (I didn't stitch through it).