I don't know about you but I'm always losing my earbuds! They always seem to end up buried deep in my purse and I can never find them when I need them. Alicia from Sew What Alicia is here today teaching you how to make a Felt Heart DIY Earbud Pouch! It makes the cutest DIY gift for Valentine's Day. If you like this project you may also like this DIY Sweetheart Zipper Pouch. 
Alicia here again from Sew What Alicia. Today I have a really fun project for you to make with and for the kiddos. I just love working with felt with the kids because it is so forgiving and there isn't much prep. These would make great gifts for the kids to take for their classroom Valentine's day party or just to give to their friends. Make them in different colors and use them year-round to store earbuds.
Felt Heart DIY Earbud Pouch Sewing Tutorial
Supplies:
Firm Felt (6″ squares)
Zipper (Any size over 3″ is fine, we will cut it down to the correct size)
Craft Scissors
Craft Knife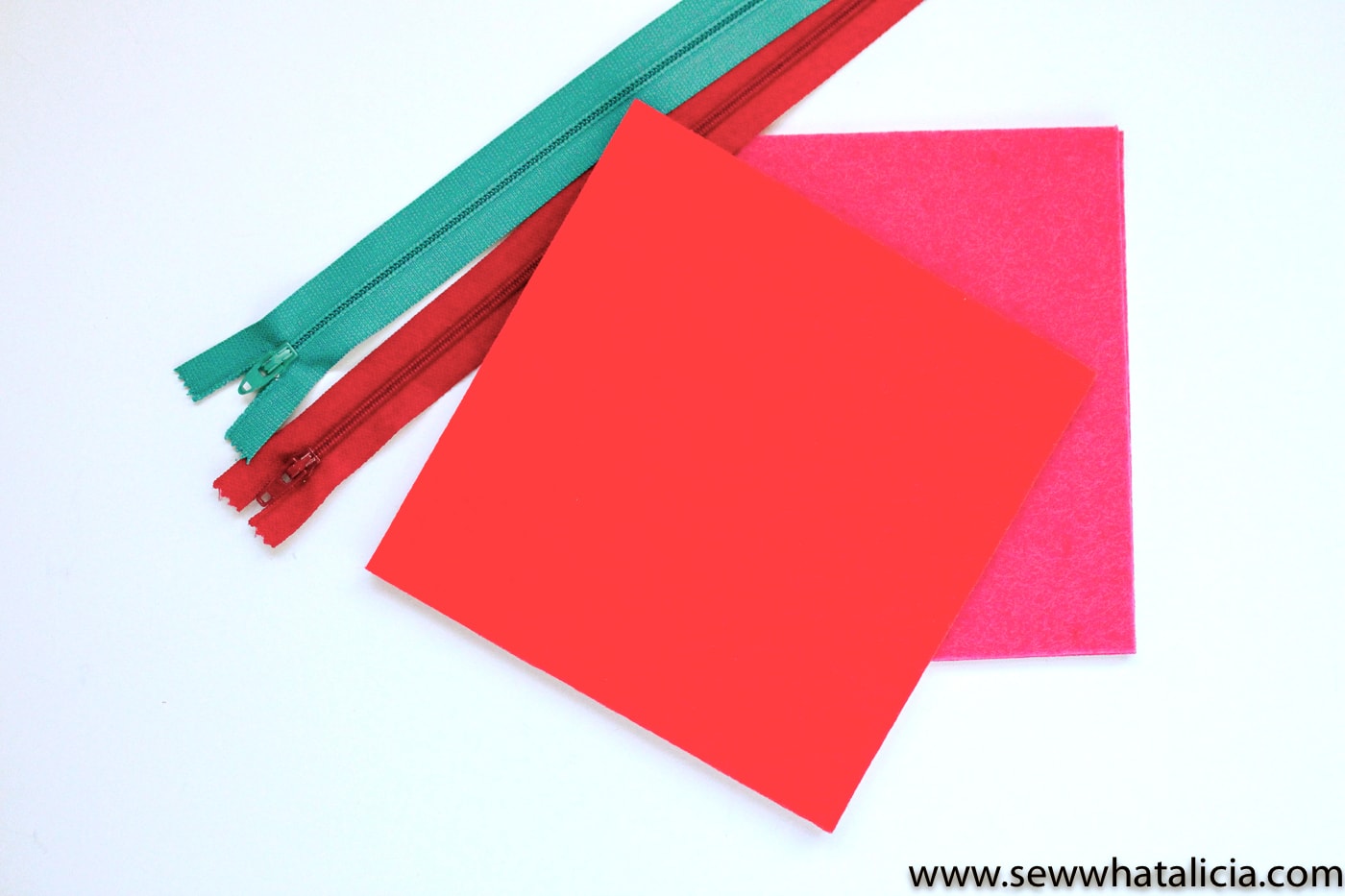 Instructions:
Fold your felt square in half. Draw or trace half a heart onto the fold.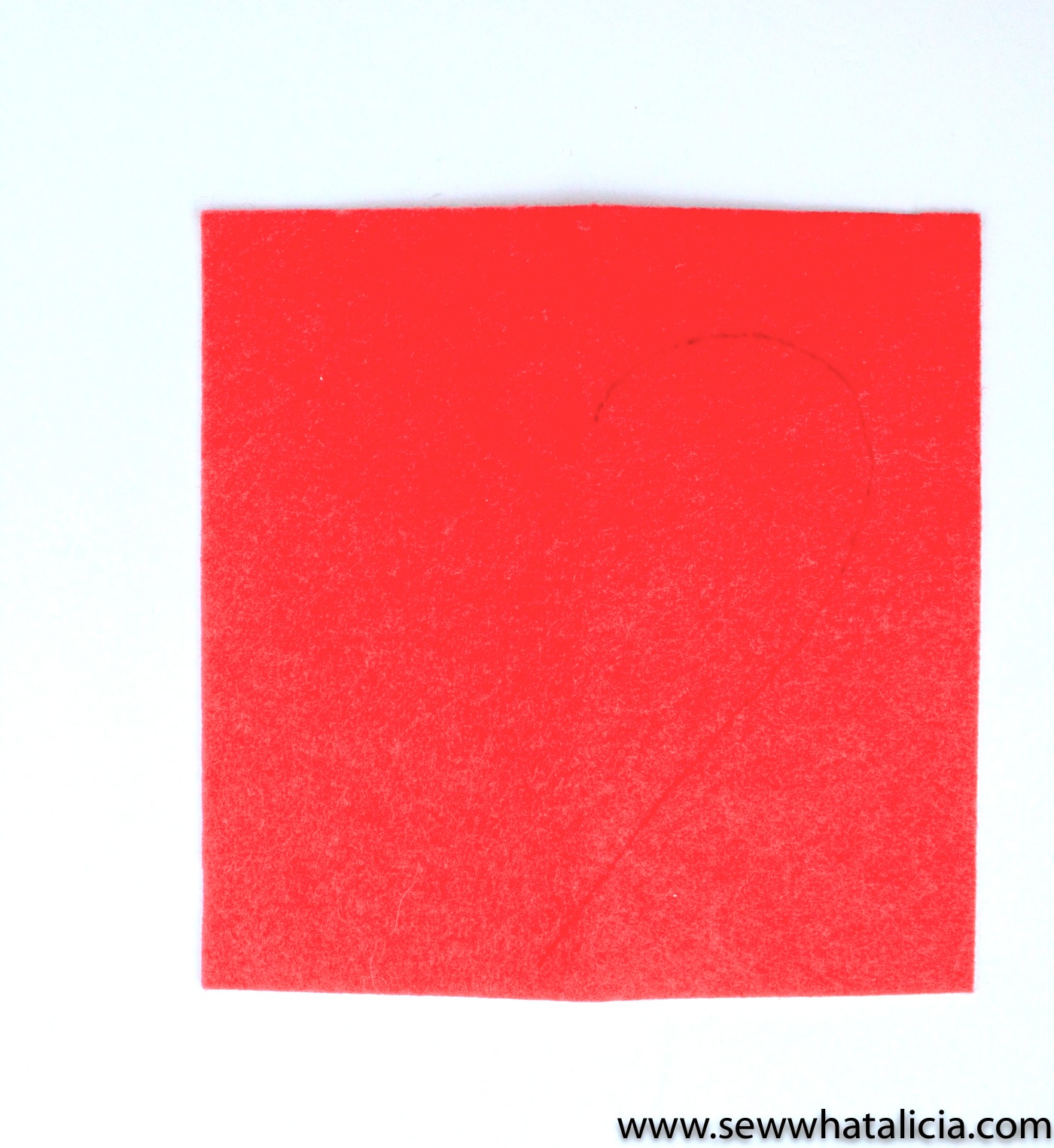 Cut out the heart. Use this heart as a template to cut out a heart on your second piece of felt.
Next, use a pen or marker to draw a line where you want to place the zipper. Use your knife to score the line that you drew. You don't want to cut all the way through just part of the way.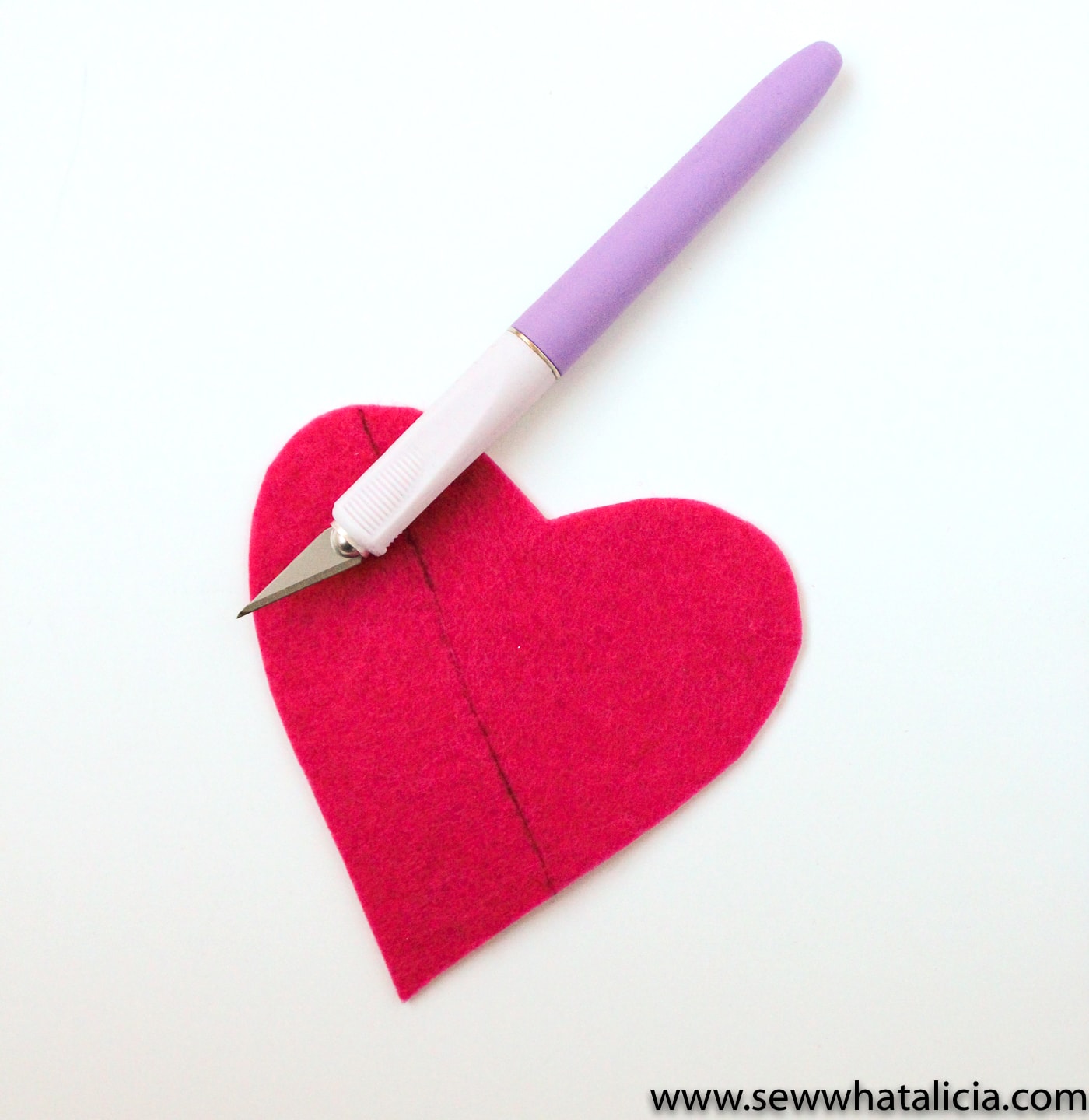 Line up the zipper with the line that you just scored. The pull and the tines of the zipper should face right side down onto the line. Sew the zipper in place on either side of the line, ¼″ from the middle line on either side.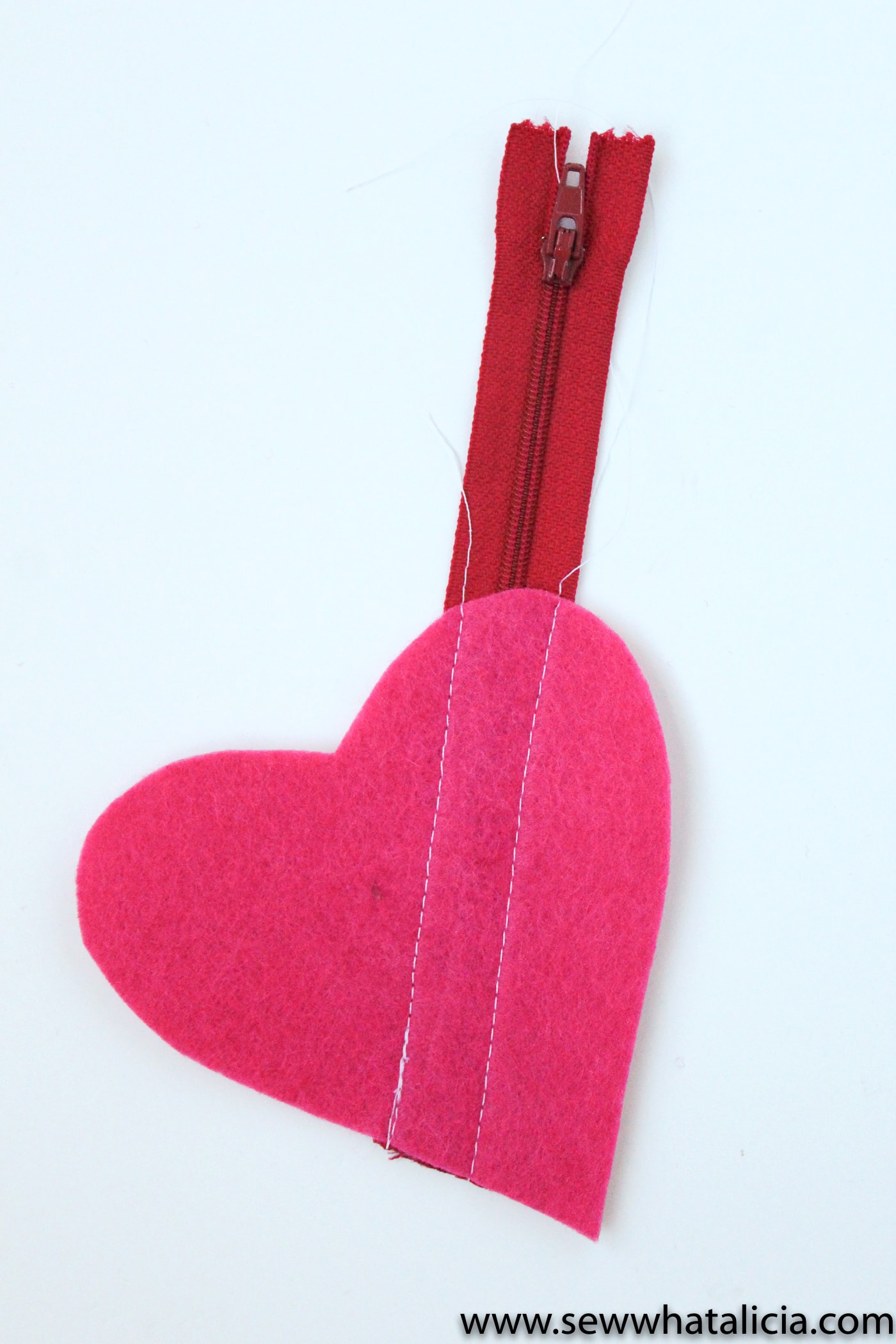 Adding the Zipper:
Use your scissors to cut the felt along the line. This will reveal the tines of the zipper. Use your scissors again to trim the felt so it is less than ⅛″ from the stitching.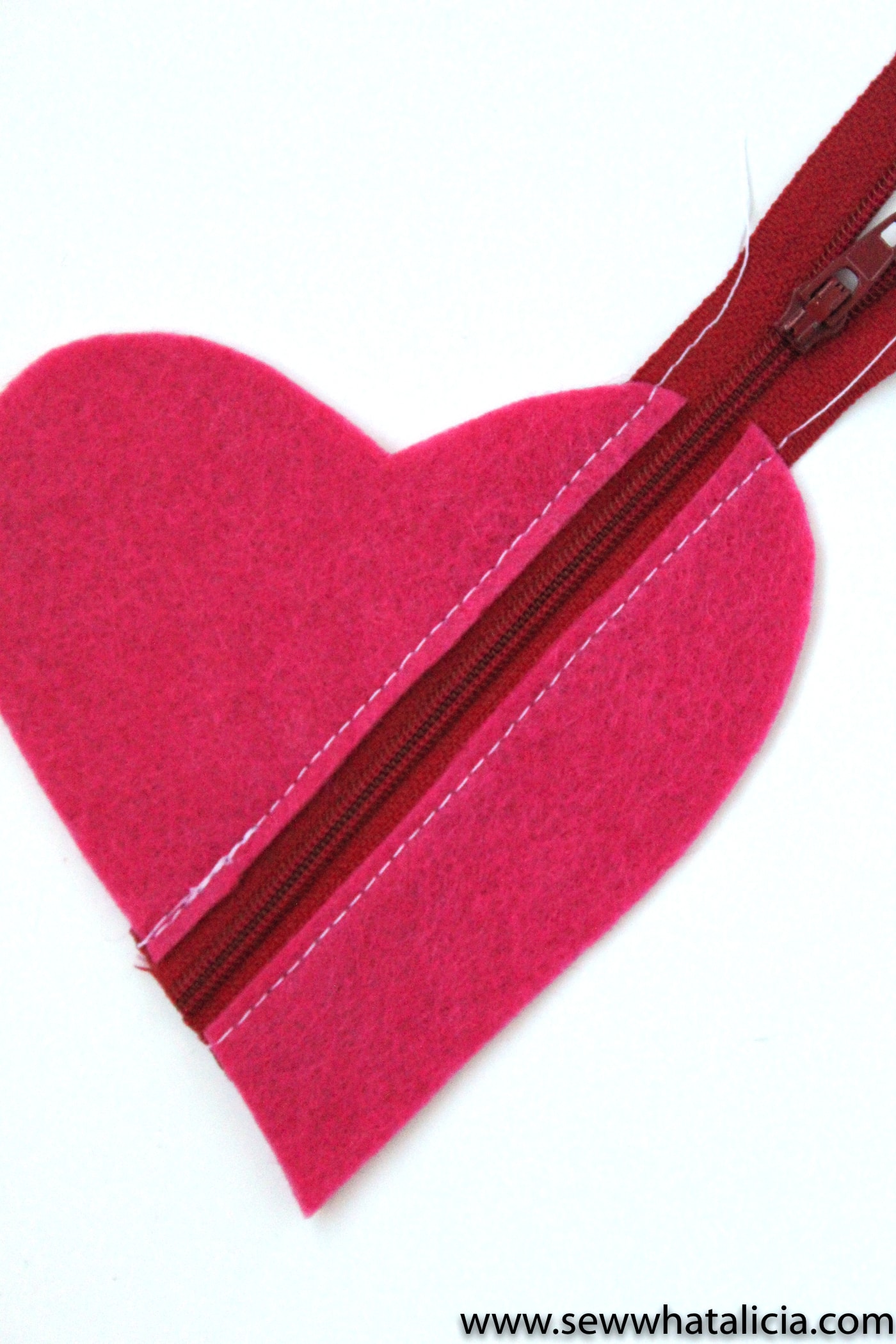 Now pull the zipper pull down so it rests within the heart. Place this heart with the zipper over your second felt heart and clip in place. ** If the pull is outside the heart you won't be able to use it so make sure and move it inside. **
Assembly:
Sew around the edge using ¼″ seam allowance. This will attach the two hearts and close off the edges of the zippers. I recommend you backstitch several times over the zipper to ensure that the pull doesn't fall off either edge. Use your scissors to clean up the edges of the heart.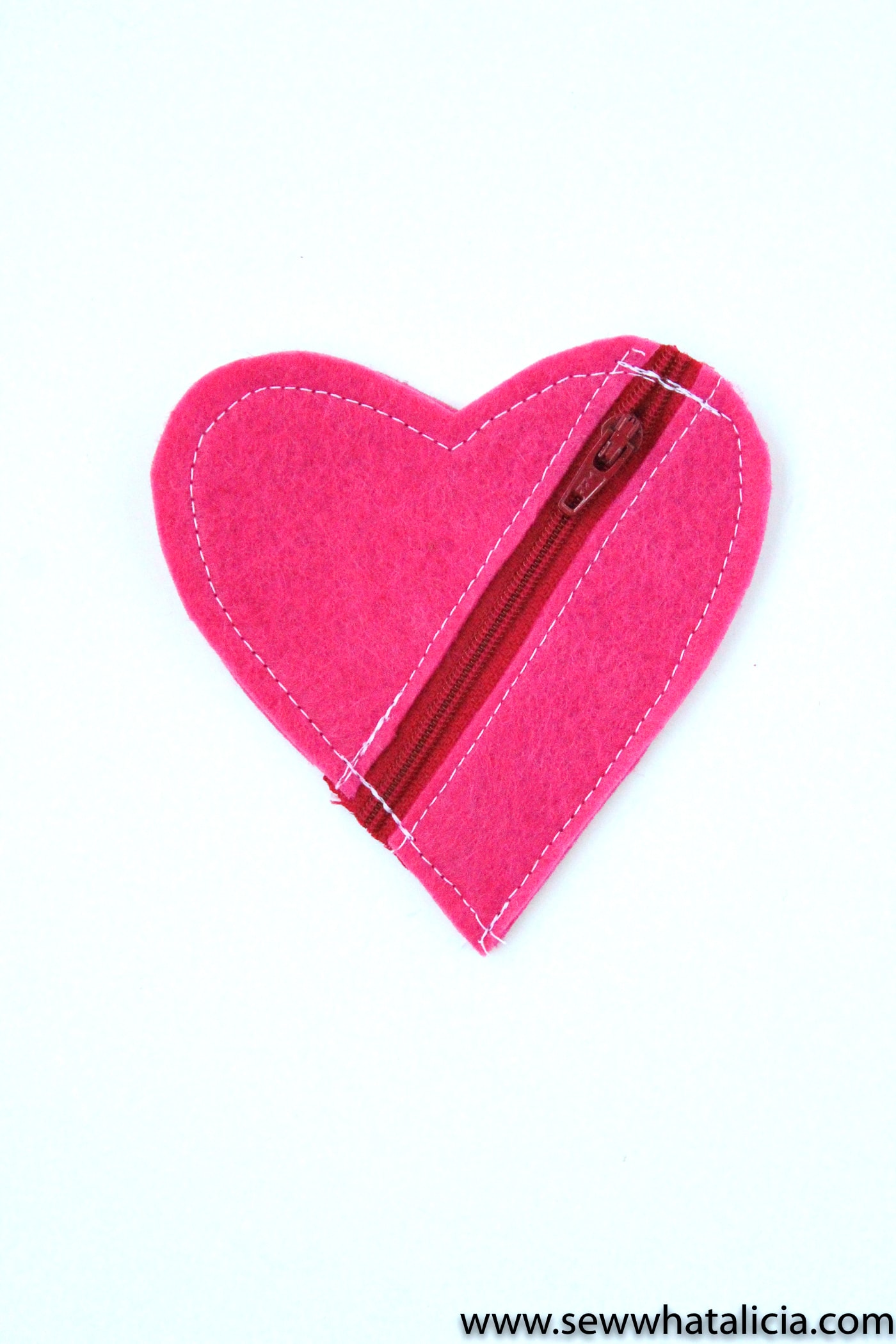 That is it! Make bunches or just make a few! These are great for the kids. You could add a tab to insert a keychain holder so that they can attach them to their backpacks and won't lose their earbuds ever again! Use iron on to add their names and customize each one.
Thanks for letting me share this project! If you love this you might like some of my other projects!
About the Maker:
I am a wife and a mother and a jill of all trades! I love to sew and craft, I love yoga and running, and I am a hard working momma to two special boys! Usually I can be found at the sewing machine or at yoga class…haha just kidding I am usually chasing my two boys around but I squeeze those other things in whenever I get a chance, which is not as often as I would like!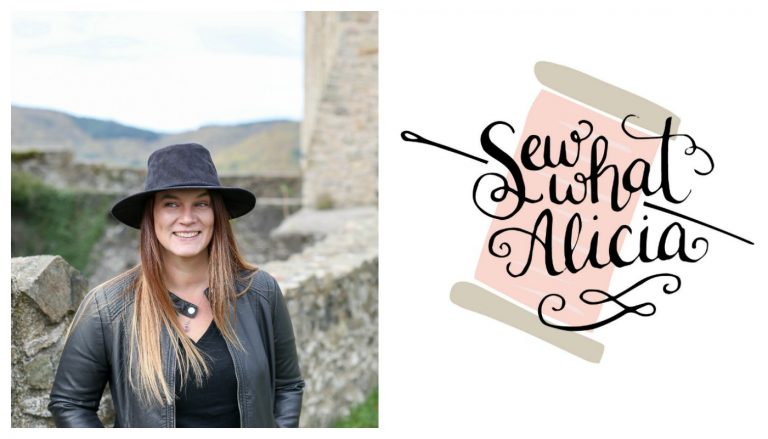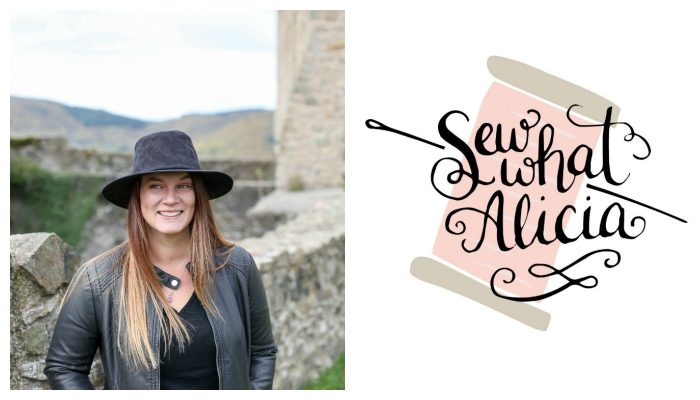 Connect with Sew What Alicia
Facebook // Pinterest // Instagram // Twitter // Youtube
More Projects from Alicia: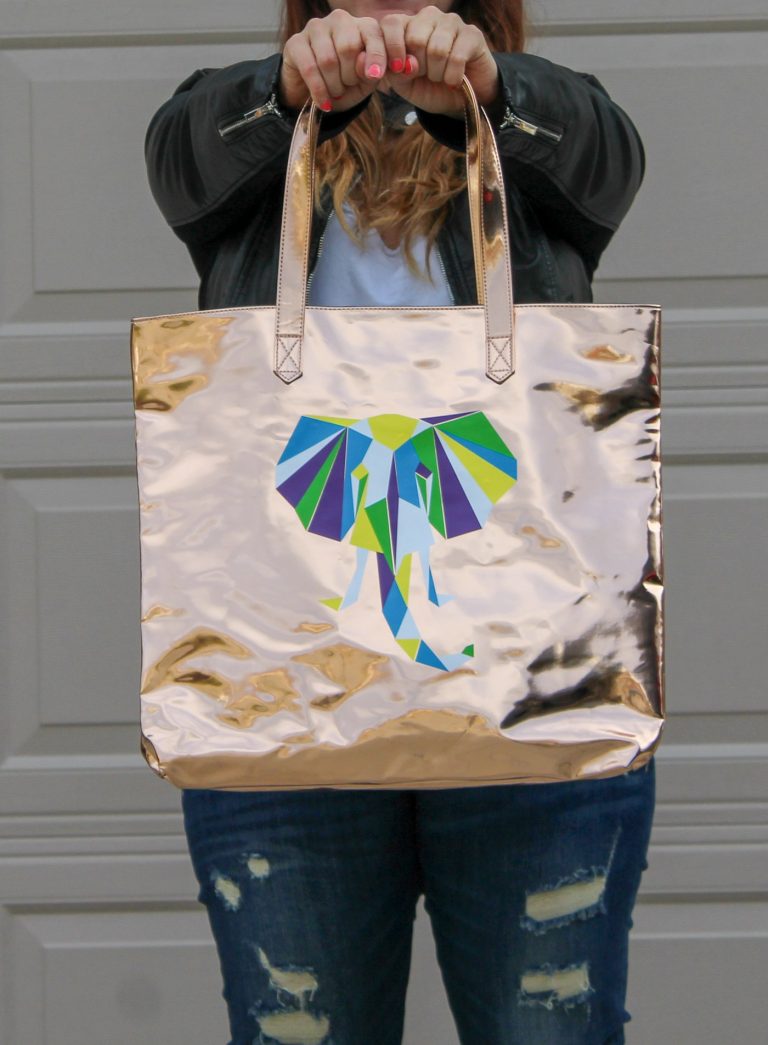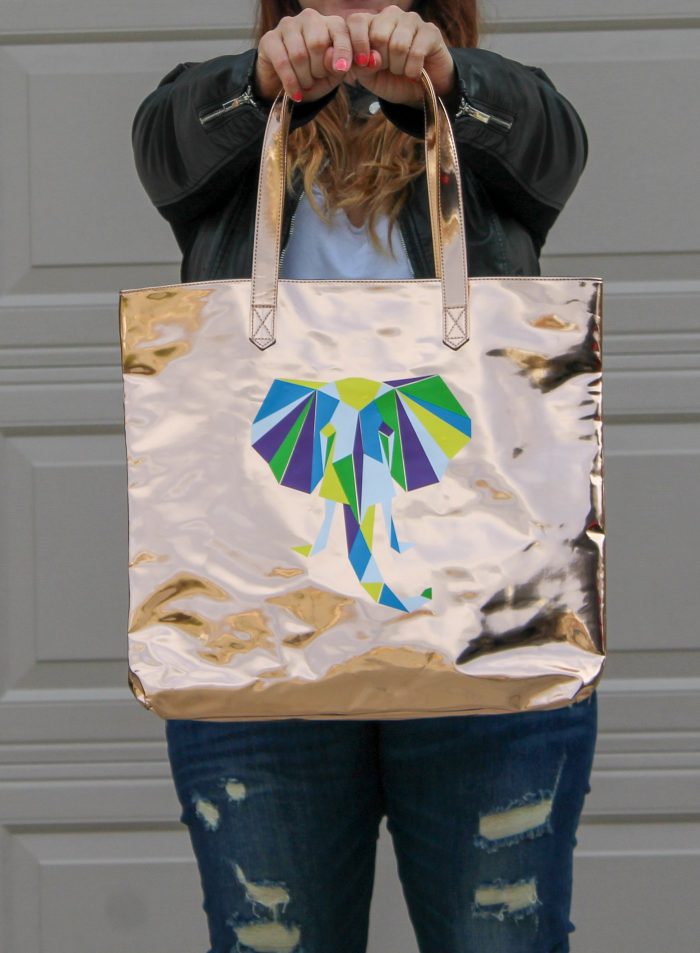 Elephant Embroidery and SVG Pattern