Create a not-so-spooky DIY Halloween Wreath using a simple paper mache Witch Hat, a feather wreath, and a few fun Halloween decorations!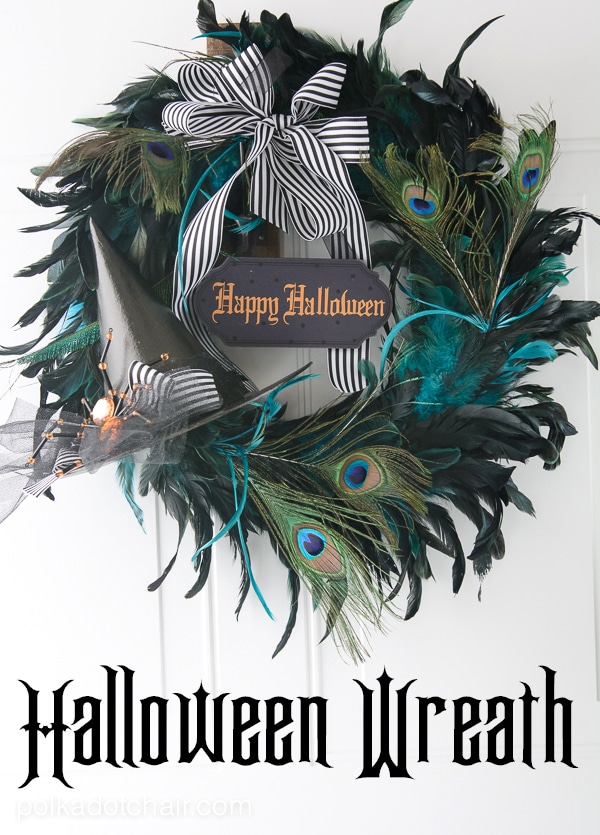 I'm a bit of a nut for all things Halloween (the fun creative, sparkly stuff, not the gory stuff) so I was a bit surprised to discover that I didn't have a Halloween wreath for my front door.
You'd have thought I would have made one YEARS ago. So this year I set out to make a wreath for my front door. I love the way that this Witch Hat Halloween Wreath turned out, but after I made it I realized I can't put it on my front door because fall thunderstorms might make mincemeat of it, so it's going on the inside of the door instead.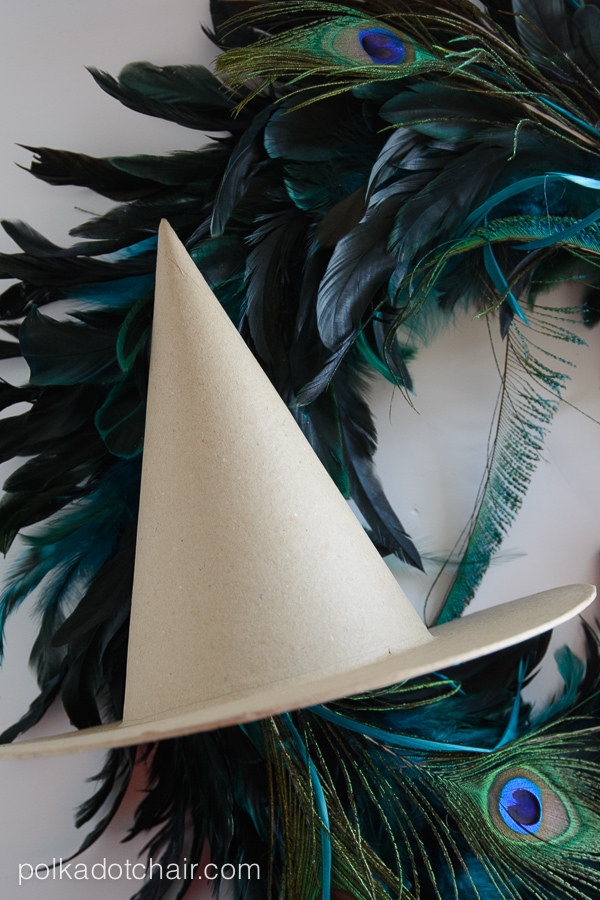 I saw some adorable little witches' hats at the craft store and thought they'd be the perfect addition to a wreath. I also picked up the peacock feather wreath at the store I didn't attach all of the feathers it came like that. I only needed to make a few modifications to attach the hat to the wreath. Here's how I did it.
Supplies
Black Craft Paint
Purchased Wreath – I used a feather wreath, you could also use any Halloween looking simple wreath from the store.
Ribbon
Roll of Black Tulle
Wire
Hot Glue
Directions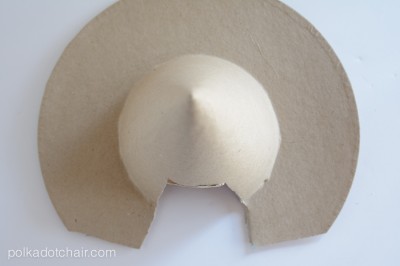 In order to get the witch hat to lay flat on the wreath, you need to cut a wedge out of the back of it.
Measure the width of your wreath and cut the hole in witch hat slightly larger than that width. Most of the cut will be hidden by the feathers, so you don't need to be super precise.
Mine cut easily with heavy-duty scissors. After you've cut the hat just apply a coat of black paint.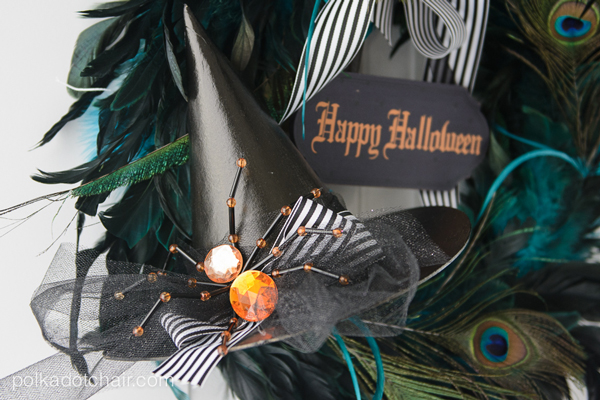 Punch two holes in the back of the hat and thread a wire through the holes and use the wire to attach the hat to the wreath.
Decorate the Witch Hat as you like. I added some black tulle, a glittery spider, and some striped ribbon.
Finishing
To finish the wreath, add a large bow (learn how to tie a bow for a wreath here). Attach the bow to the wreath using some of the floral wire. You can also use the wire to create a loop to hang the wreath.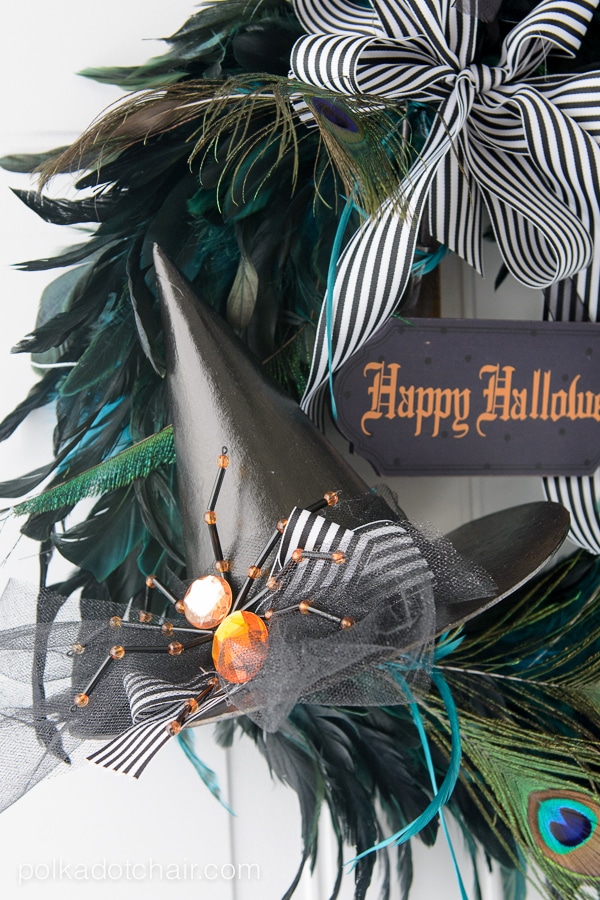 I added a "Happy Halloween" sign that I purchased at the craft store as a final touch.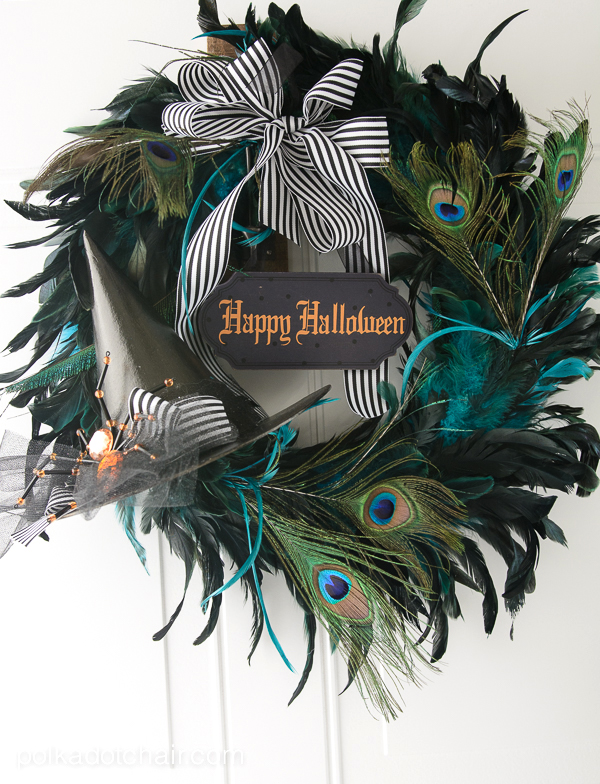 The supplies were purchased at a variety of local craft stores Michaels, Joann, & Hobby Lobby- how's that for diplomatic crafting??? *wink*…
Some of my Favorite DIY Halloween Decorations