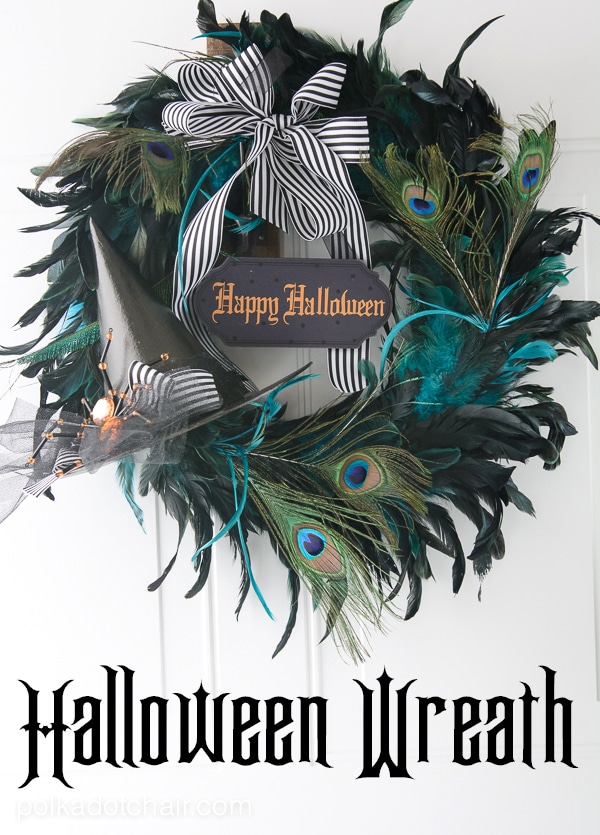 I'm a bit of a nut for all things Halloween (the fun creative, sparkly stuff, not the gory stuff) so I was a bit surprised to discover that I didn't have a Halloween Wreath for my front door. You'd have thought I would have made one YEARS ago.  So this year I set out to make a wreath for my front door. I love the way that this Halloween wreath tutorial turned out, but after I made it I realized I can't put it on my front door because fall thunderstorms might make mincemeat of it, so it's going on the inside of the door instead.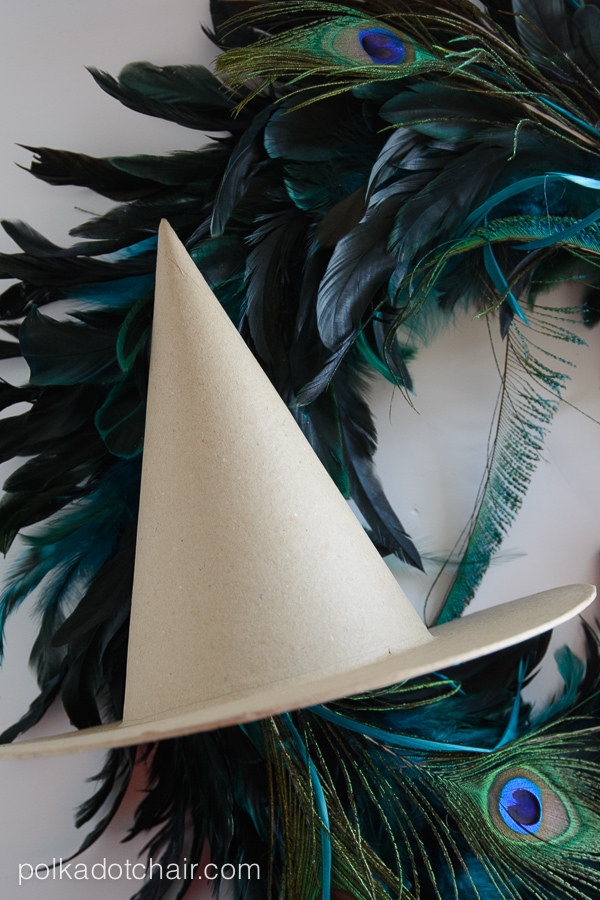 I saw some adorable little witches hats at the craft store and thought they'd be the perfect addition to a wreath.  I also picked up the peacock feather wreath at the store I didn't attach all of the feathers it came like that. I only needed to make a few modifications to attach the hat to the wreath. Here's how I did it.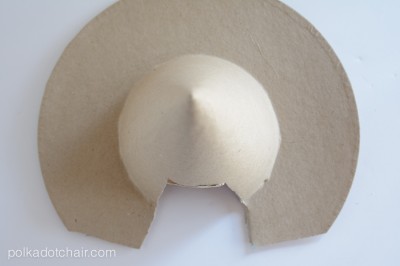 In order to get the witch hat to lay flat on the wreath you need to cut a wedge out of the back of it. Mine cut easily with heavy-duty scissors. After you've cut the hat just apply a coat of black paint.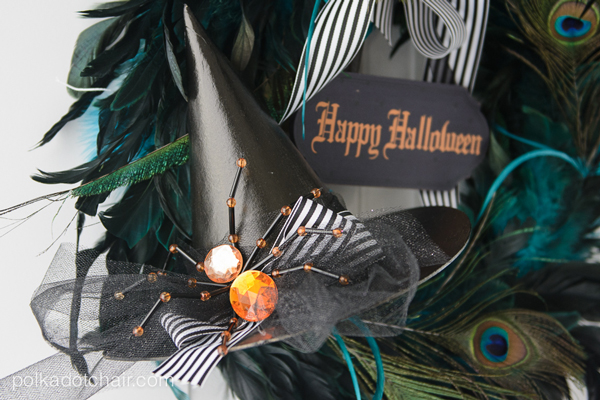 Punch two holes in the back of the hat and thread a wire though the holes and use the wire to attach the hat to the wreath.  Then decorate the hat as you like. I added some black tulle, a glittery spider and some striped ribbon.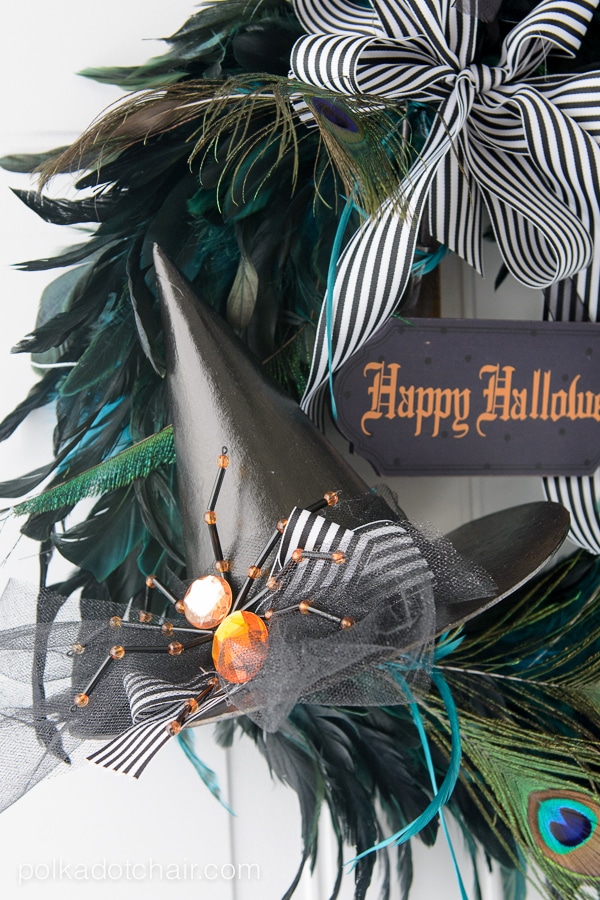 As a final touch I added a "Happy Halloween" sign and some more of the black and white ribbon.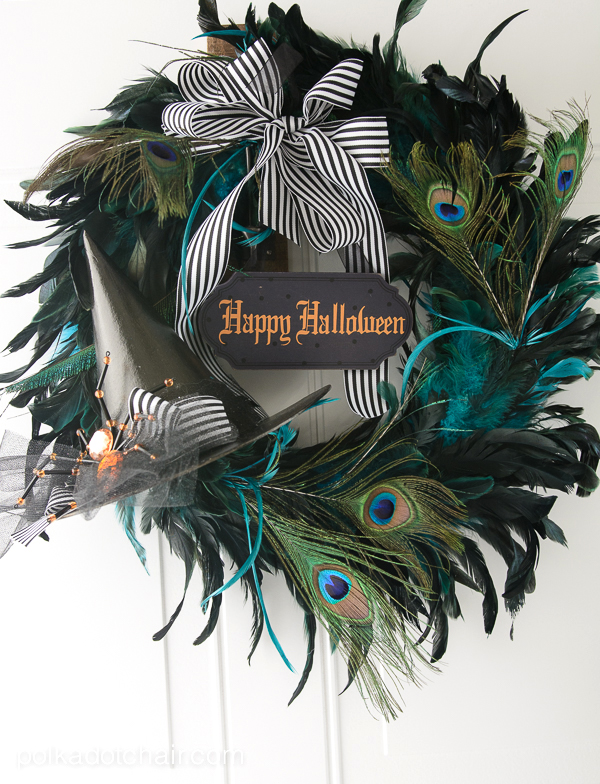 The supplies were purchased at a variety of local craft stores Michaels, Joann, & Hobby Lobby- hows that for egalitarian crafting??? *wink*…
Now to figure out what to put on the outside of the front door….
Connect with me: