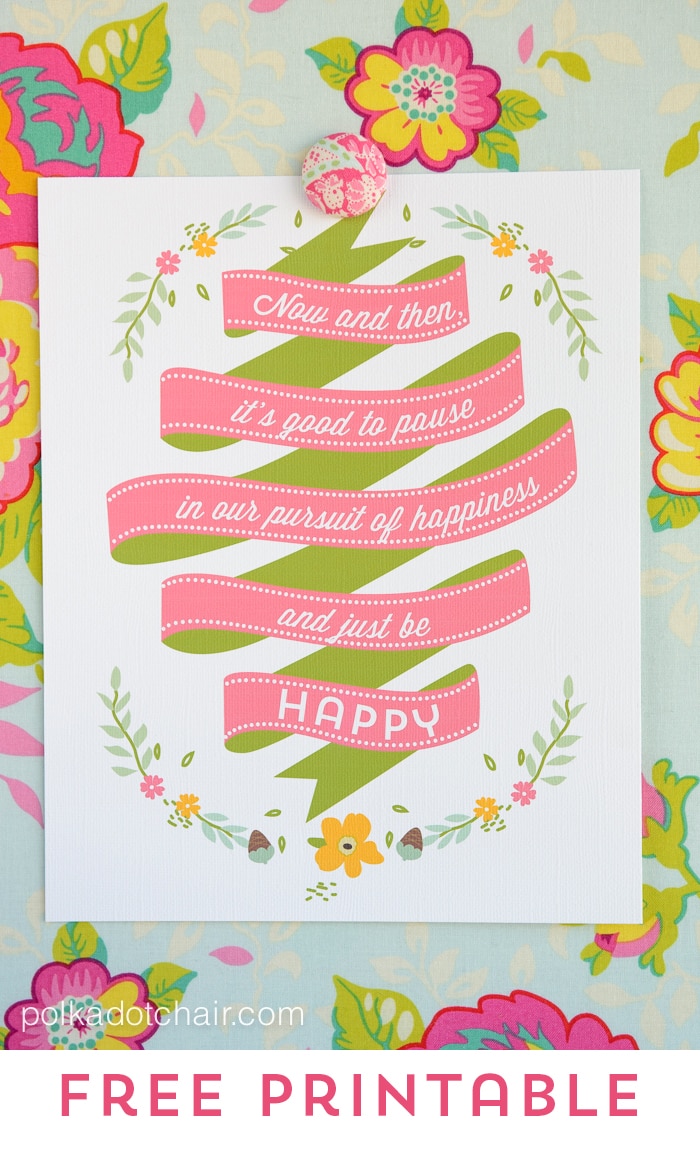 I'm a mom to 3 kids, 2 of them are twins.  I wasn't one of those people who was afraid or panicked when I found out we were having twins, I was ecstatic.  We had been going through fertility treatments for a couple of years and even lost a pregnancy, so the news that two babies were on the way was very very welcomed.  I would never say that I always wanted a big family, but I would say that I knew that I wanted more than two kids.  I think I instinctively knew that this was going to be my last pregnancy and 3 kids seemed like just the right number to me. The pregnancy was somewhat smooth, no huge problems, but not easy sailing either.  
The delivery was another story, I spent months recovering.  During that time I found myself at home, alone, taking care of the 3 kids.  I also had just transitioned from a full-time job so the whole thing was a bit of an adjustment for me.  During that time I found a few things that helped get me through some of the rougher days.  Although I admit, when I look back I have mostly all happy memories of that time.  Those kids were a lot of fun.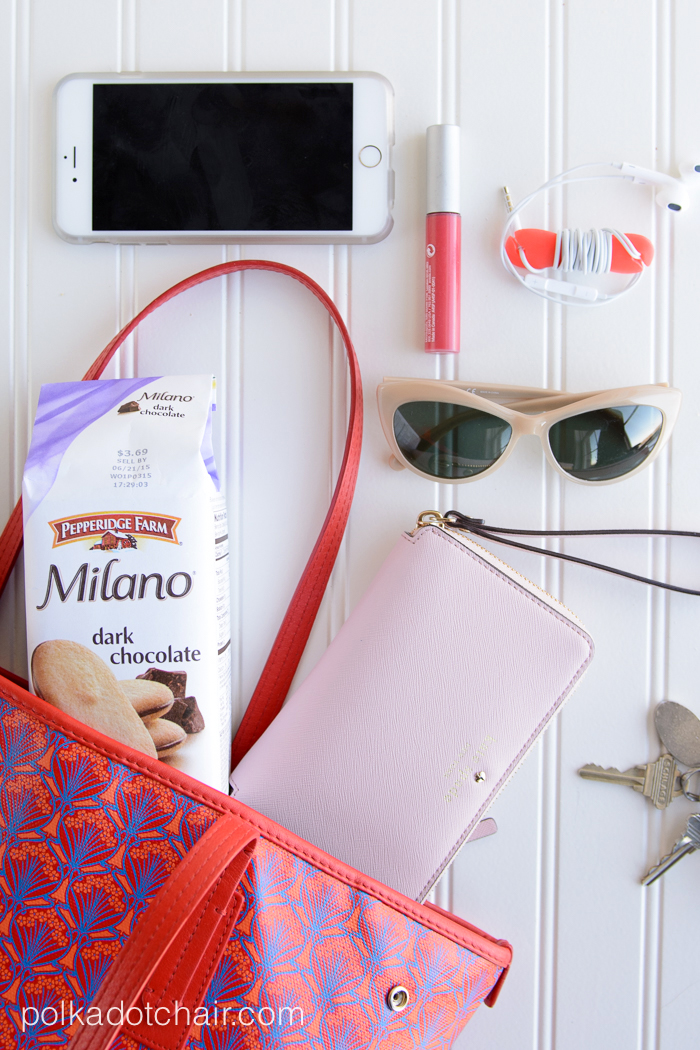 For some reason, my kids were always very well-behaved in the car. I found that if we left the house every day, things seemed to run smoother. My oldest daughter loved this, as she wasn't stuck at home all day with screaming babies (she was 6 at the time). Many days we'd load the babies up in a stroller and walk around the mall or a store. Most of the time we didn't buy anything we just enjoyed getting out and walking around.  
As they got older I found that we spent more and more time in the car so I started to use that time as a little bit of "decompression" time for myself.  I'd usually load up my purse with a bunch of magazines, a soda and a treat.  Then I'd spend my time flipping through magazines and enjoying a snack as I waited for soccer practice to end, or dance or whatever it was that day. My oldest is now 19 and those babies are about to turn 14!!! I find that I need those quiet moments just as much as ever.  
Since I work at home (this blog) and the kids are gone all day, quiet is not the problem nowadays, the problem is walking away from work and taking a minute to pause.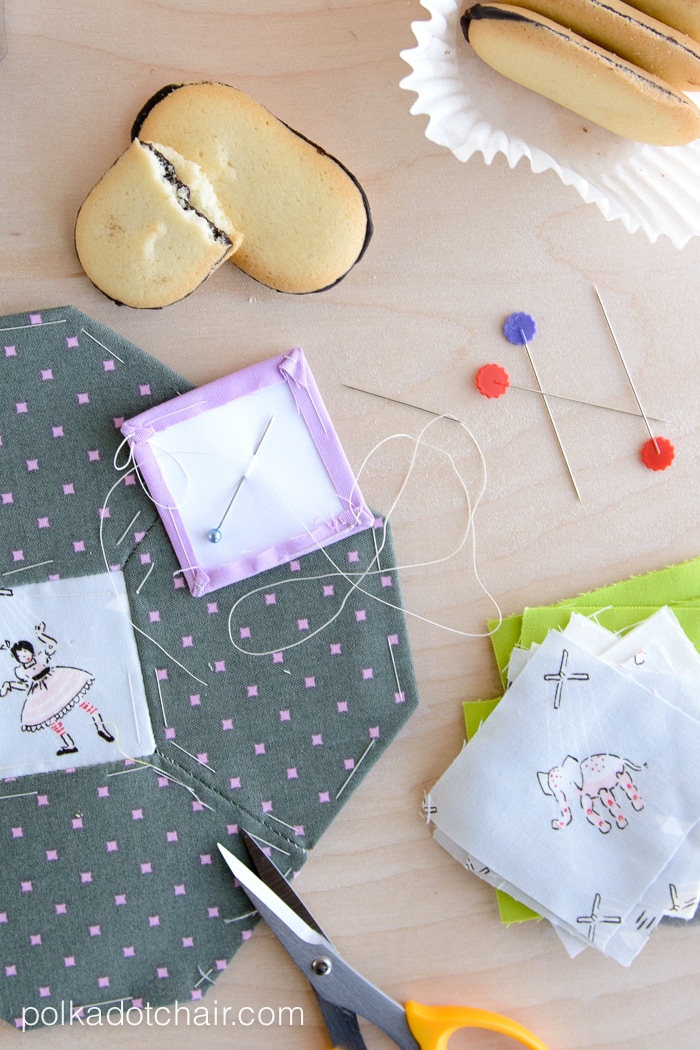 I find sewing very relaxing… the problem is, when it's your JOB sometimes it's not relaxing. The busier I get, the more I find that I still need a sewing project as a coping mechanism. The problem is that it gets muddled in with all of my deadlines.  I decided a while ago that I need to keep some of those sewing projects just for myself.  Things that I sit down and sew with NO intention of ever blogging about it.  
Right now I'm playing around with English paper piecing and smocking.  I try a few days a week to pause from what I'm working on and sit and work on what I call a "slow sewing" project.  I'll turn on the TV, pour myself a soda, and grab a treat.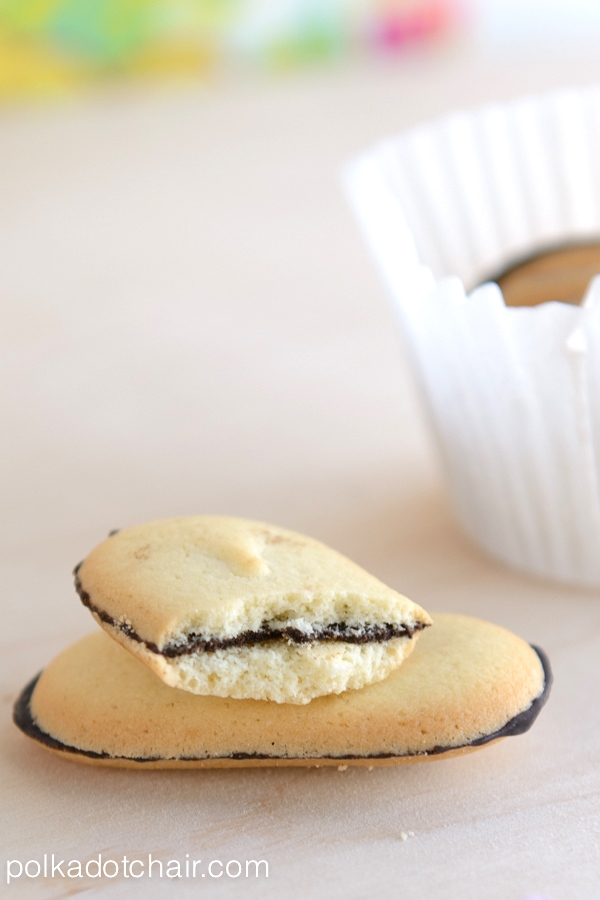 One of my favorite treats are the Pepperidge Farm® Milano® cookies… For me they are the perfect combination of crunch and dark chocolate.  I just have to make sure that I only take two out of the package and put the package right back in the cupboard, otherwise I'll eat the entire bag!
To help us all remember to pause for a moment (myself included) I've made a free printable for you that you can download over on the templates page.  It's one of my favorite quotes: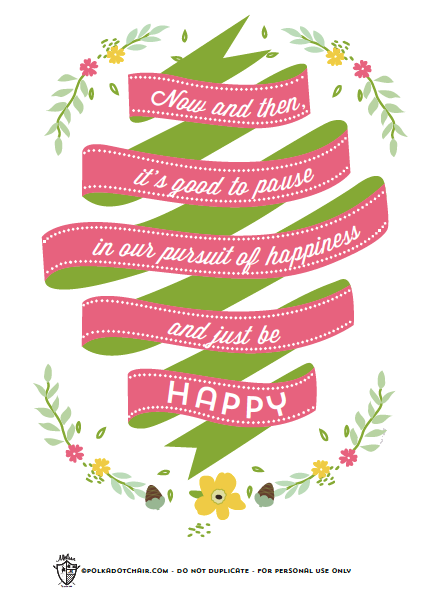 "Now and then it's good to pause in our pursuit of happiness and just be happy"… Wise words, even though they are sometimes hard to follow.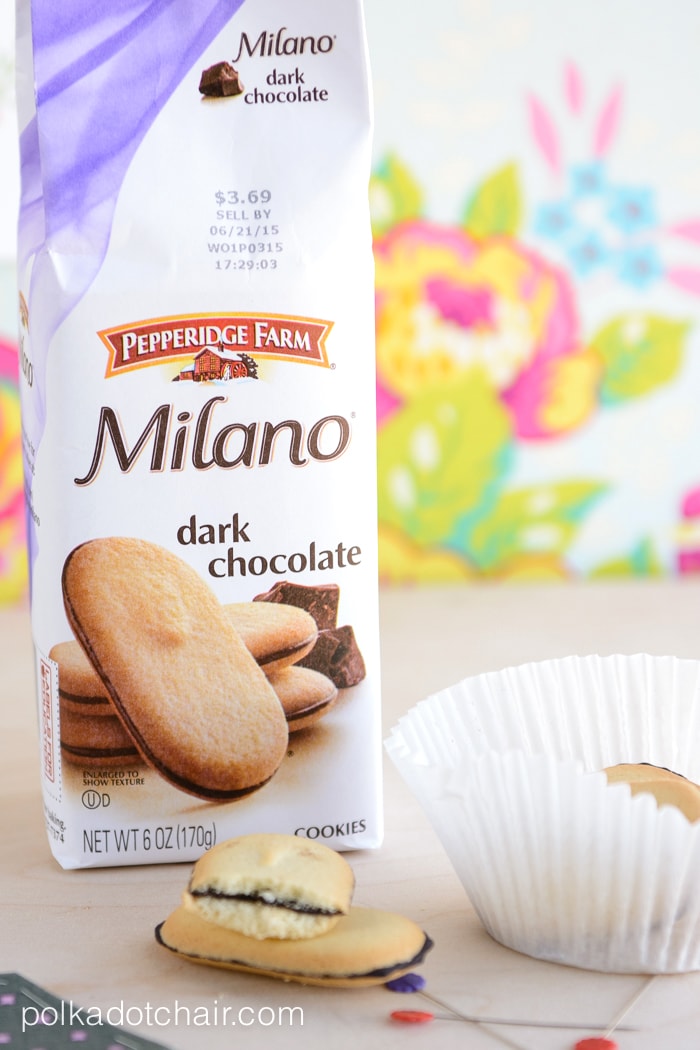 As a way to help you find a moment for yourself, today one lucky reader has a chance to win a $100 Visa gift card!
You can use it to indulge yourself a bit. Whether it's a spa treatment, a fun night out with your family or a magazine and a bag of cookies, you decide! To enter for a chance to win, just leave a comment below… Tell me: "What are some of your favorite ways to pause and take a moment?"  I can't wait to read all of your ideas, I may even need to adopt some for myself!  
Entry Instructions:
No duplicate comments.
You may receive (2) total entries by selecting from the following entry methods:
Leave a comment in response to the sweepstakes prompt on this post
Tweet (public message) about this promotion; including exactly the following unique term in your tweet message: "#SweepstakesEntry"; and leave the URL to that tweet in a comment on this post
Blog about this promotion, including a disclosure that you are receiving a sweepstakes entry in exchange for writing the blog post, and leave the URL to that post in a comment on this post
For those with no Twitter or blog, read the official rules to learn about an alternate form of entry.
This giveaway is open to US Residents age 18 or older (or nineteen (19) years of age or older in Alabama and Nebraska). Winners will be selected via random draw, and will be notified by e-mail. The notification email will come directly from BlogHer via the sweeps@blogher email address. You will have 2 business days to respond; otherwise a new winner will be selected.
The Official Rules are available here.
This sweepstakes runs from 5/4/15 – 6/30/15.
Be sure to visit the Pepperidge Farm® Milano® Cookies brand page on BlogHer.com where you can read other bloggers' posts!