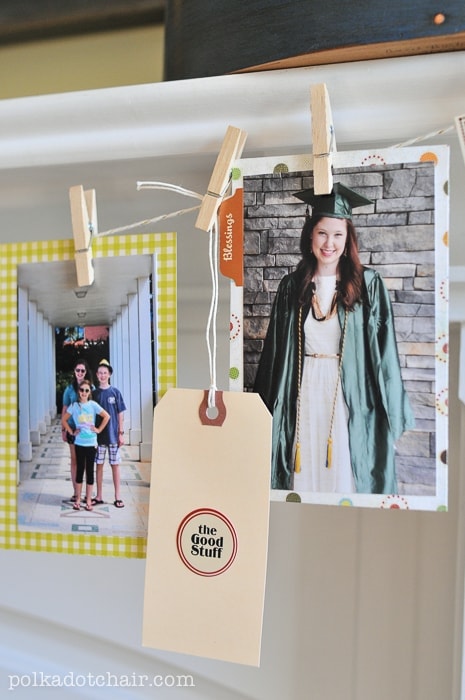 A few years ago I decided to create a banner full of all of the things we were grateful for that year.  We have had a lot of milestones happen in our house this year and I know that we have a lot to be thankful for.  
I thought that a banner hanging up with photos of things we did this year would be a great reminder.
How to Make a Family Memory Photo Banner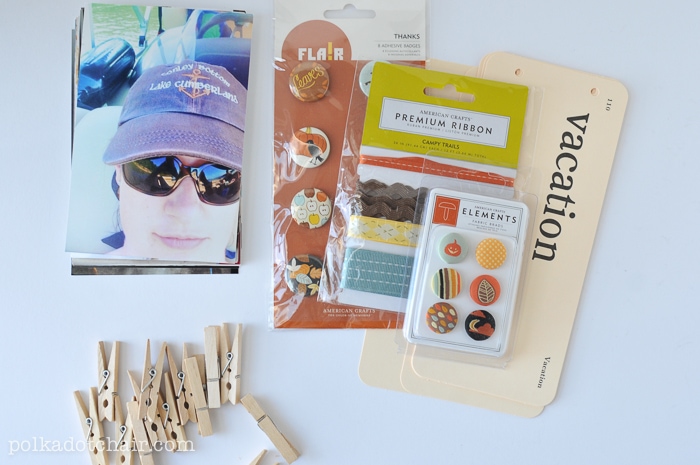 To make the banner you need:
Printed photos (Get them off your phone!!!) some
Scrapbooking Supplies
Twine
Clothes Pins
That's it! No special techniques required.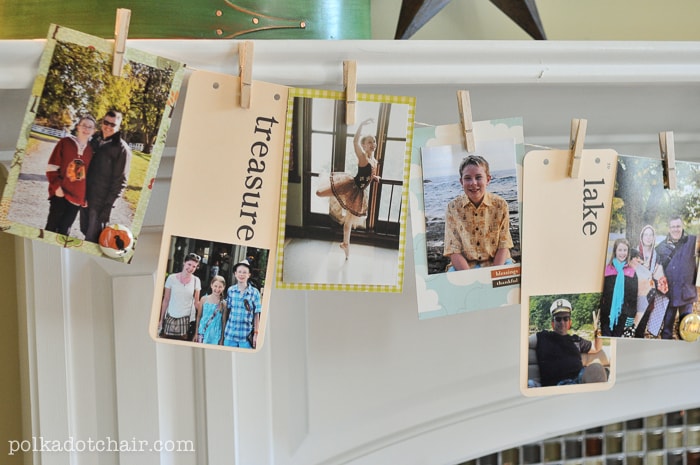 To Create the Banner:
Mount the photos on card stock (so they don't bend when hung up)
Using clothespins simply pin them to your twine! (I attach my twine to my mantel using painters tape)
Add some Tags and fun embellishments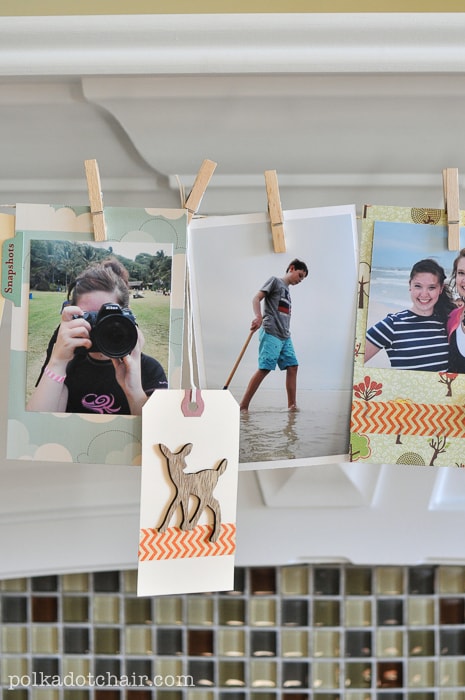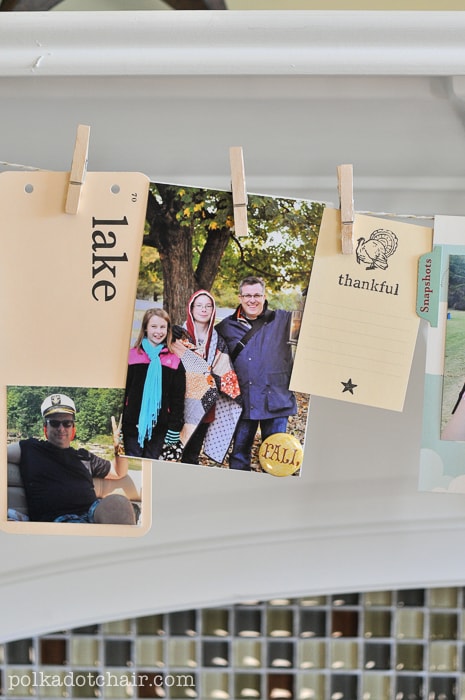 Overall this craft took only about 30 minutes to make. Here are a few more photos!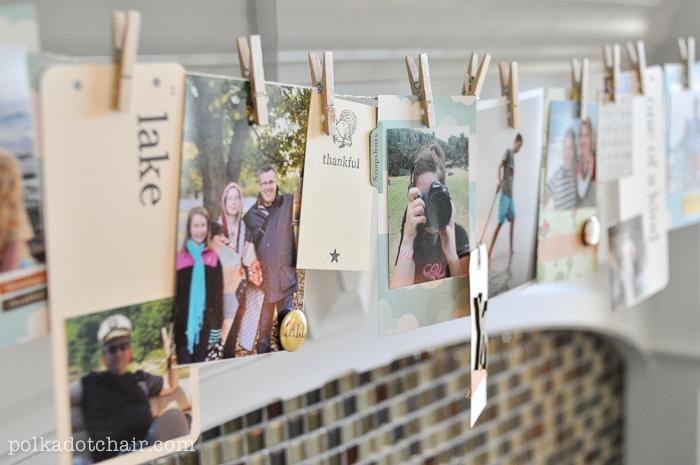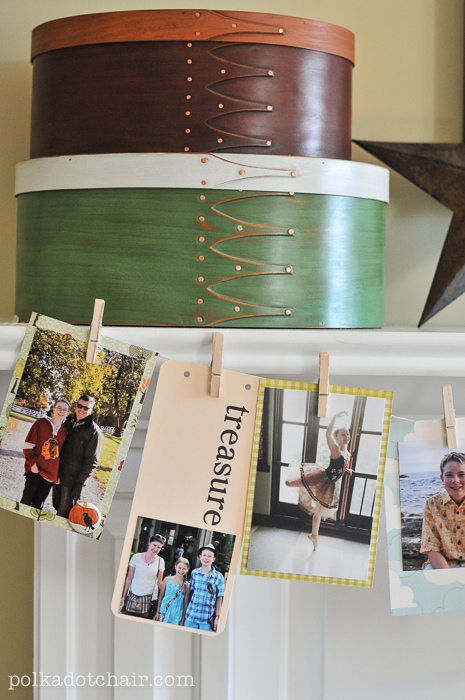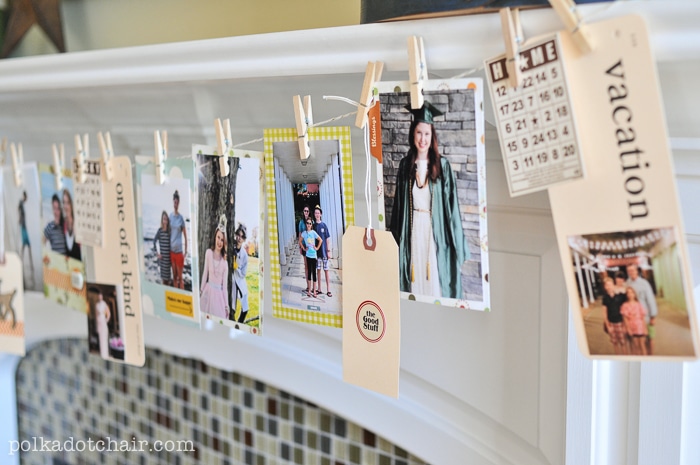 It's the perfect time of year to stop and take a minute to count your many blessings. We gathered some friends together for a gratitude blog hop because we wanted to let our families know just how much we love and appreciate them. Check out my project and then visit my friends to see what they created with the "Gratitude" theme. There are recipes, printables and family traditions included in this blog hop.
Hop on over to these fun projects based around the Gratitude theme:
A big, huge thank you to our families for their support and love. They are our guinea pigs, models, help us when we have last minute deadlines, don't blink when we wear yoga pants for two days in a row and stick through the good, the bad and the ugly. We are so grateful for you.
Look at all these pretty faces! So much love in this collage: