Today I'm sharing a tutorial for a simple Lilly Pulitzer inspired Clutch. If you like this project you may also enjoy this Polka Dot Fold Over Clutch tutorial and this tutorial for a Bow Front Zip Pouch.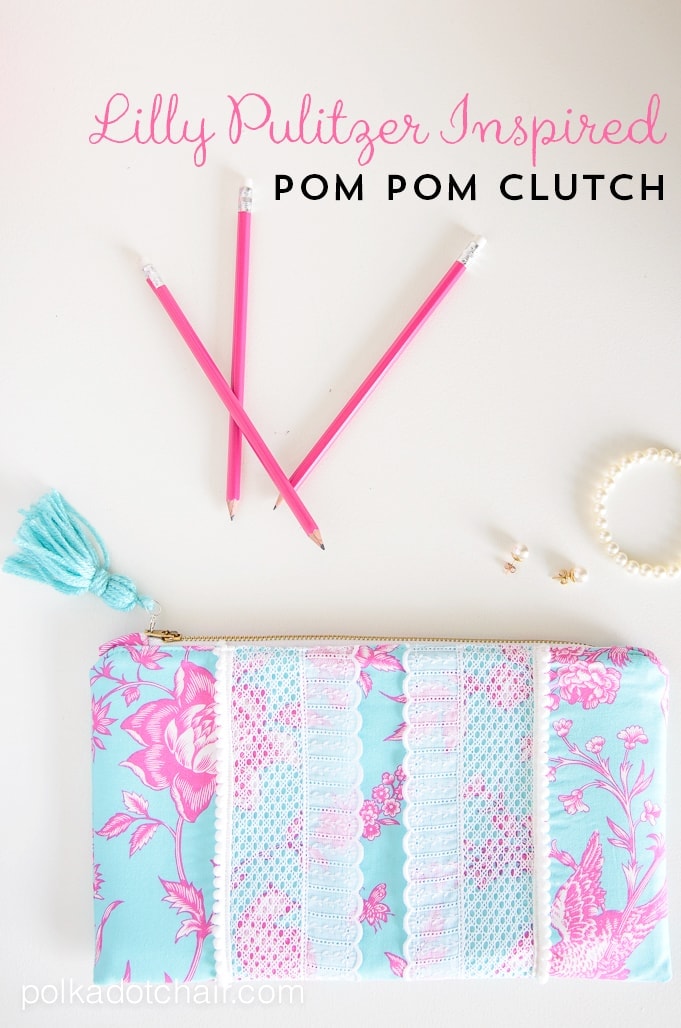 I've been a big admirer of the Lilly Pulitzer brand for a long time, I don't actually own many pieces but am always very inspired by their aesthetic and brand. Anyone remember when they had the sale at Costco years ago? I picked up a few cute dresses for my girls back then. All of the hullaballoo a couple of weeks ago about that designer launch that wasn't, got me thinking about the brand again. (Somehow I think that was their intention) …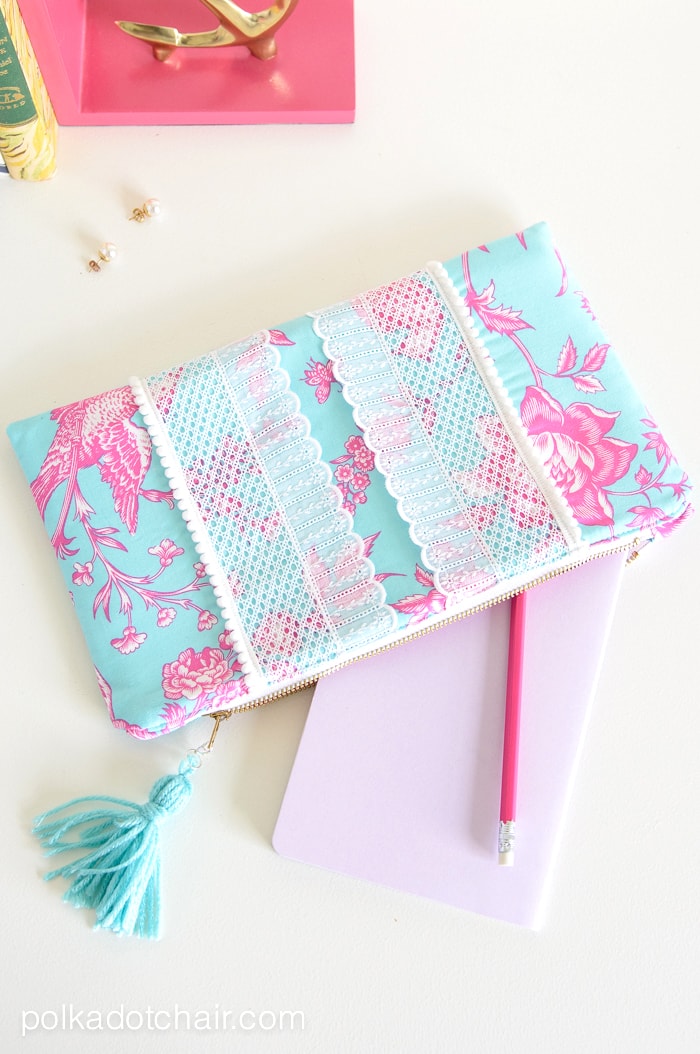 Inspired by the bright colors and textural embellishments of the Lilly Pulitzer line, I designed this simple Pom Pom Clutch.
The fabric is from Jennifer Paganelli and I dressed the clutch up a bit with some pom poms and lace. Remember the mini tassel DIY I shared earlier this week? Well here's a full reveal of the clutch.
I've written up a full tutorial for the clutch You can find it over there… just click here for the full pattern.
I'm curious… did anyone snag an Lilly swag a couple of weeks ago? I didn't even try…. my strategy with those kinds of things is to stroll in the day after and go through the leftovers… but as you all know, this time there were no leftovers…