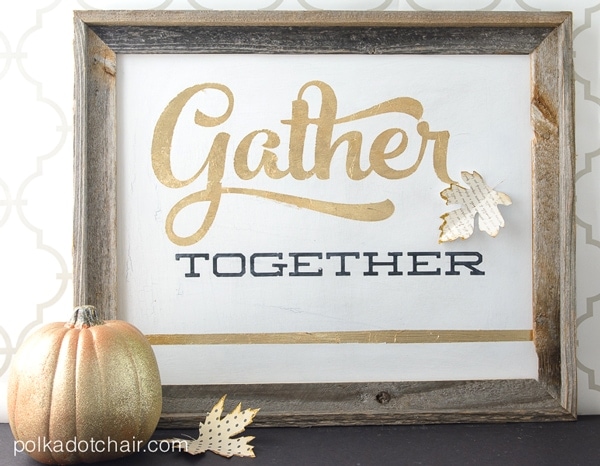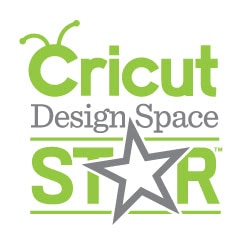 This week marks round 4 of the Cricut Design Team Star contest. For this month, our team was tasked with creating a Holiday Home Decor project.  Our teams theme for this month "Gold".  When we were assigned a holiday project I first thought about making something for Christmas, but I think that Thanksgiving gets overlooked a little too often so I switched gears a bit.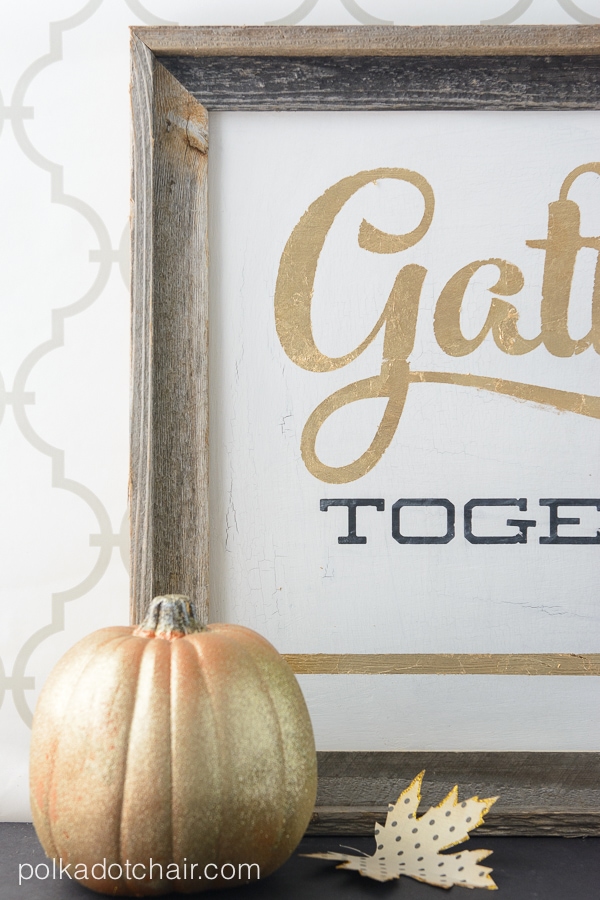 I decided to create a wood sign that said "Gather Together" which by the way,  is my favorite thing to do at Thanksgiving.  Since our theme was Gold I decided that I'd play round a bit with some gold leaf.  I found a way to use my Cricut and some vinyl to stencil with the gold leaf.
If you'd like to make your own sign here's how.  You'll need:
Cricut Machine
Vinyl in any color
Gold leaf and Gold leaf glue (buy both at the craft store)
Wood Frame
a piece of masonite cut the same size as the frame.
Black Acrylic Paint
White Chalky Finish Paint
Step 1:
Paint the entire masonite board black dry completely
Step 2:
Cut out the "Together" from the svg file – it does not matter what color the vinyl is.
Step 3:
Paint the board white, you will paint over the letters, dry completely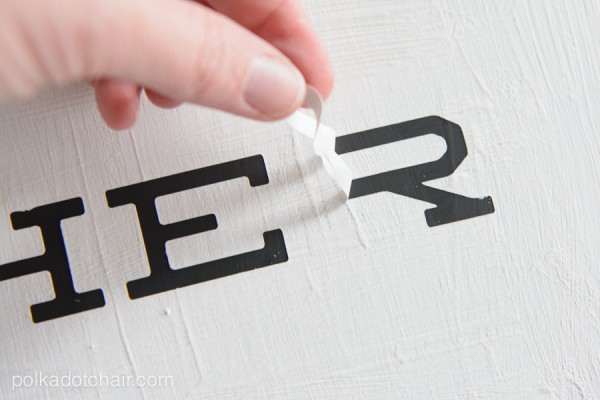 Step 4:
Peel off the vinyl letters revealing the words below. Sand the entire sign until the paint is smooth.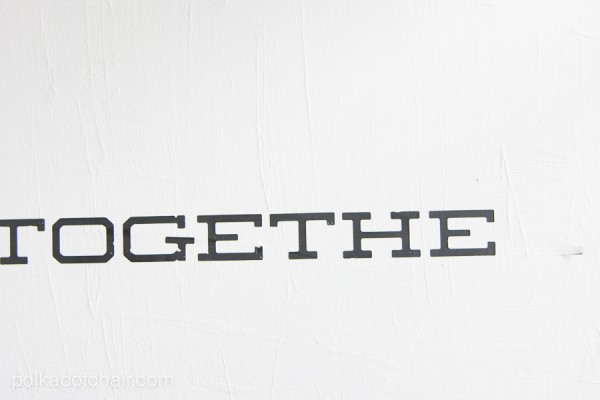 Step 5:
Cut out "Gather" from the svg file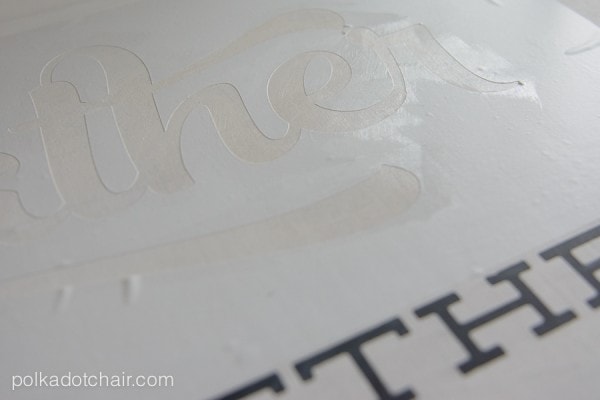 Step 6:
Apply the negative from the "gather" lettering to the board (not the word gather, the left over vinyl from cutting out the word)
Step 7:
Follow the directions on the gold leaf glue and apply the glue over the gather stencil Let dry 30-60 min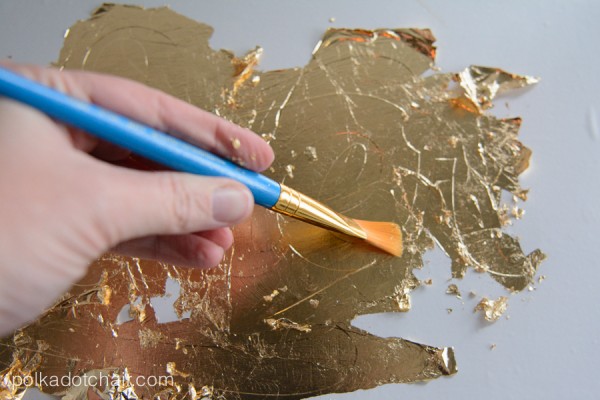 Step 8:
Peel off the stencil (note, in my photos the first time I applied the gold leaf then pulled off the stencil, I found out later it's better to pull the stencil before you apply the leaf).
Step 9:
Using a soft brush apply the gold leaf to the parts of the sign with the glue.
Step 10:
Using vinyl strips, mask of an area at the bottom of the sign that is ½″ wide. Apply glue and gold leaf as you did before.
Now just frame your sign.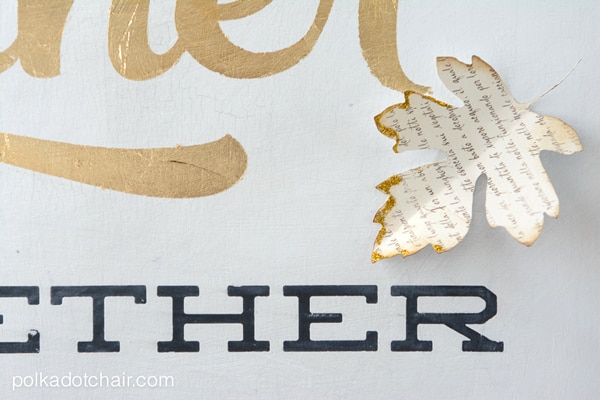 As a final touch (and because my letters were slightly off center) I glued a paper leaf to the sign (for more info on the leaves click here).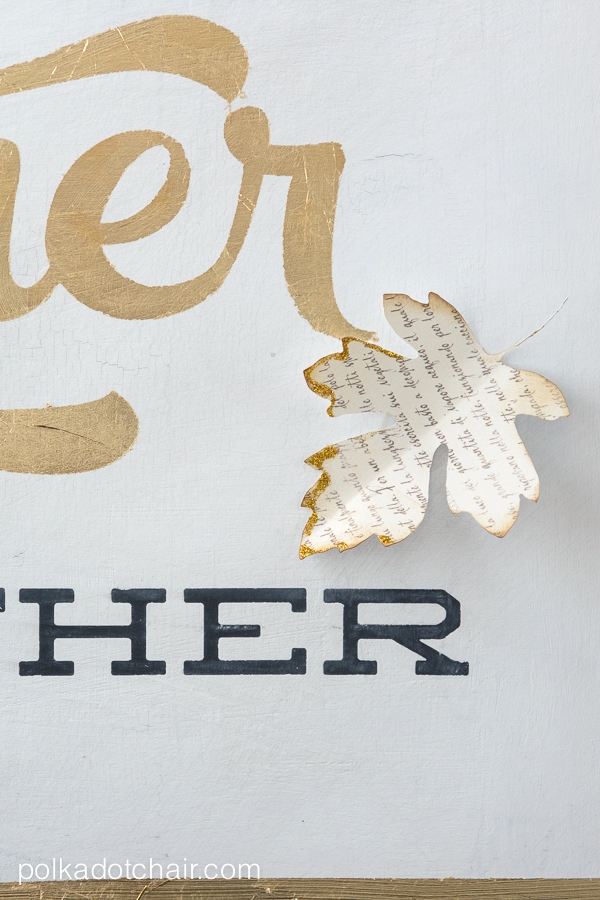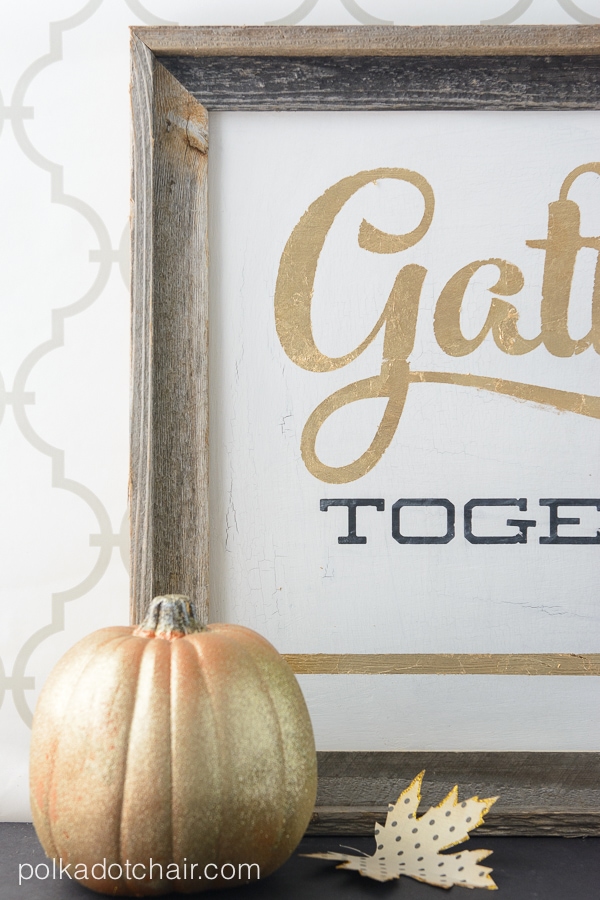 For more information about Cricut and to pick up a machine for yourself, visit Cricut.com.
They have just updated their software so that you can now print and cut… and there are LOADS of adorable Holiday print and cut ideas in the Cricut Design Space right now…. and they are offering FREE SHIPPING on orders over $35, just click here to get the deal!

Be sure to check out all the other FABULOUS Gold Decor ideas by the other blogs on my Cricut Design Team!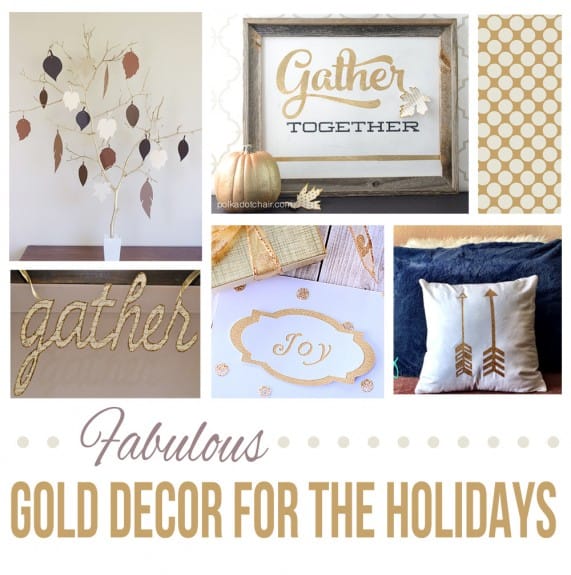 Over the Big Moon
Vintage Renewal