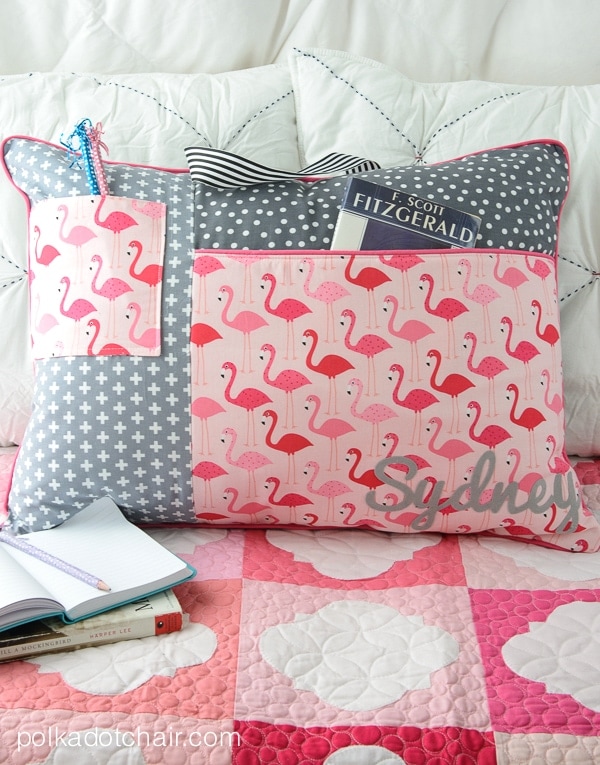 One of my favorite projects from Project Teen
is the Study Pillow sewing pattern.  One day I watched as my daughter lugged a pillow, books, pens, iPhone, headphones and some snacks outside so that she could go study. She had the hardest time getting everything out there without dropping it all, and I remember thinking to myself "too bad there aren't pockets in that pillow". Which gave me the idea to just MAKE one.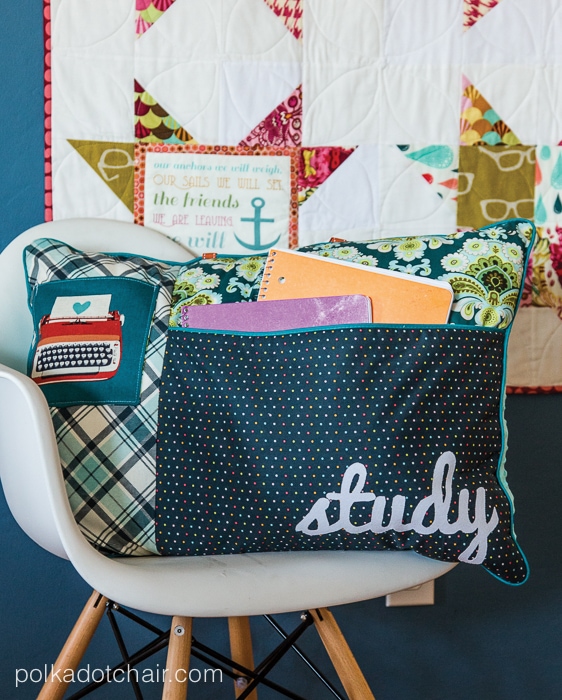 The pattern for the pillow can be found in the book in the "Stuff for their rooms" chapter. The pattern includes directions for creating your own "study" applique for the pillow, plus help and instructions to inserting the piping along the seams.
Right now the completed pillow will be "staying" with my publisher til Spring so I decided it was time to make a new one.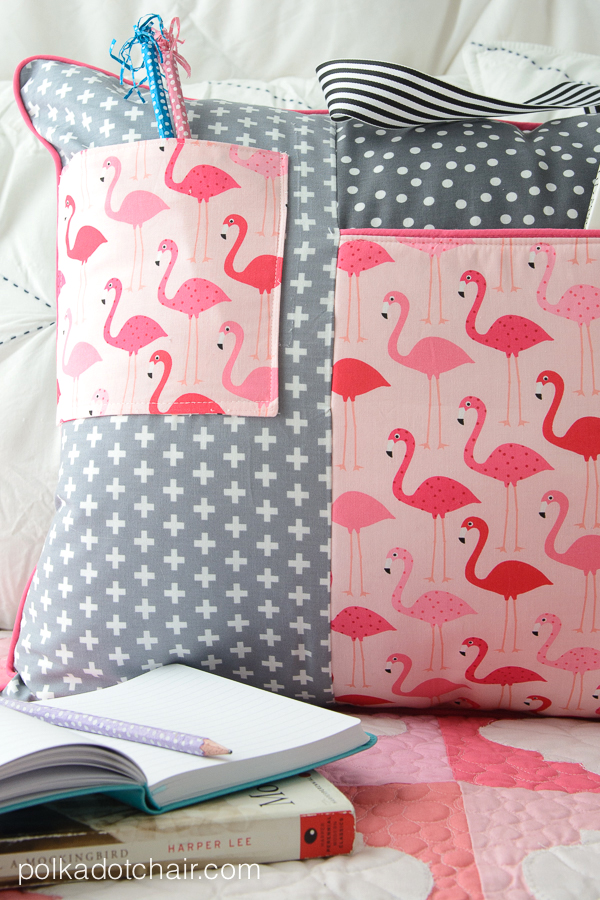 I had the chance to play around with some of Ann Kelle's new Urban Zoologie line and I instantly fell in love with these pink flamingos (or pinky lingos as my friends daughter always says).
I've been a big fan of Ann Kelle's fabrics for a long time now. I absolutely ADORE her ballerina and mermaid print fabric, I've got quite a bit in my stash that I can't bring myself to cut up!
For this pillow instead of "Study" I added my daughter's name to the pillow with gray felt.  When I finished the pillow I was excited to see that it coordinated perfectly with my Quatrefoil quilt.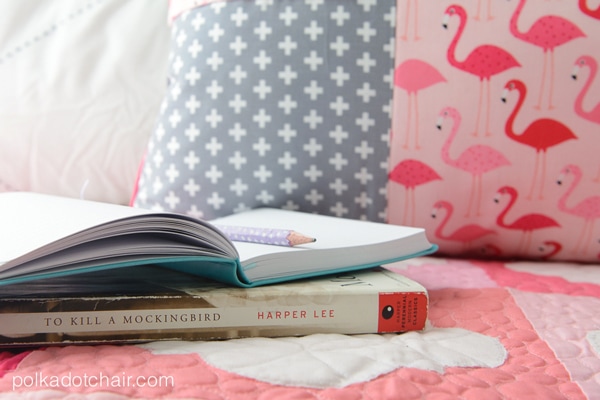 You can find the pattern for both the quilt and the pillow in Project Teen: Handmade Gifts Your Teen Will Love

For more info about the new Urban Zoologie fabric, hop on over to Ann Kelle's blog, you'll be so happy you did!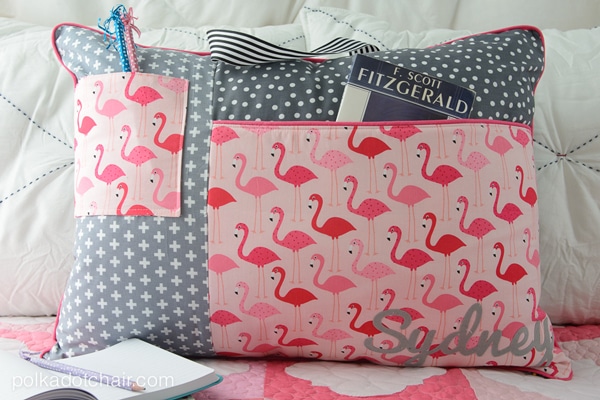 NOTE: It has come to my attention that during the editing process for the book one of the measurements of the pieces for this pillow is incorrect… the back panel measurement should be 19″ x 27″