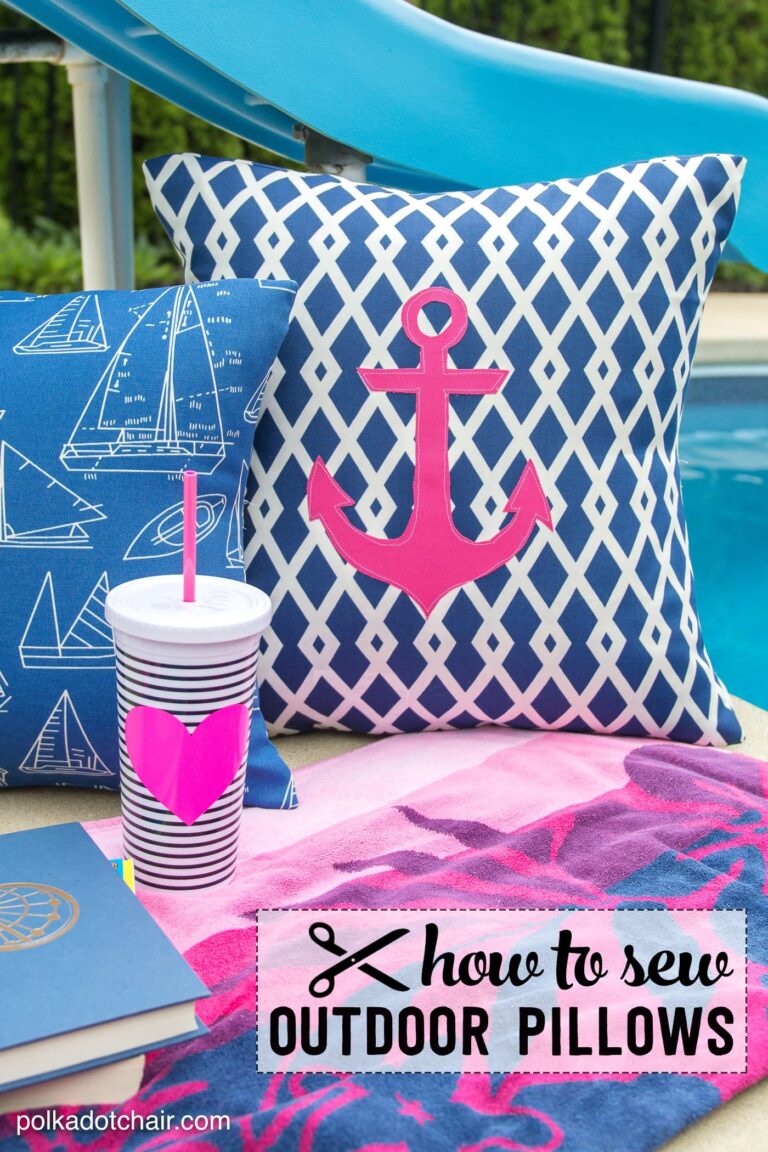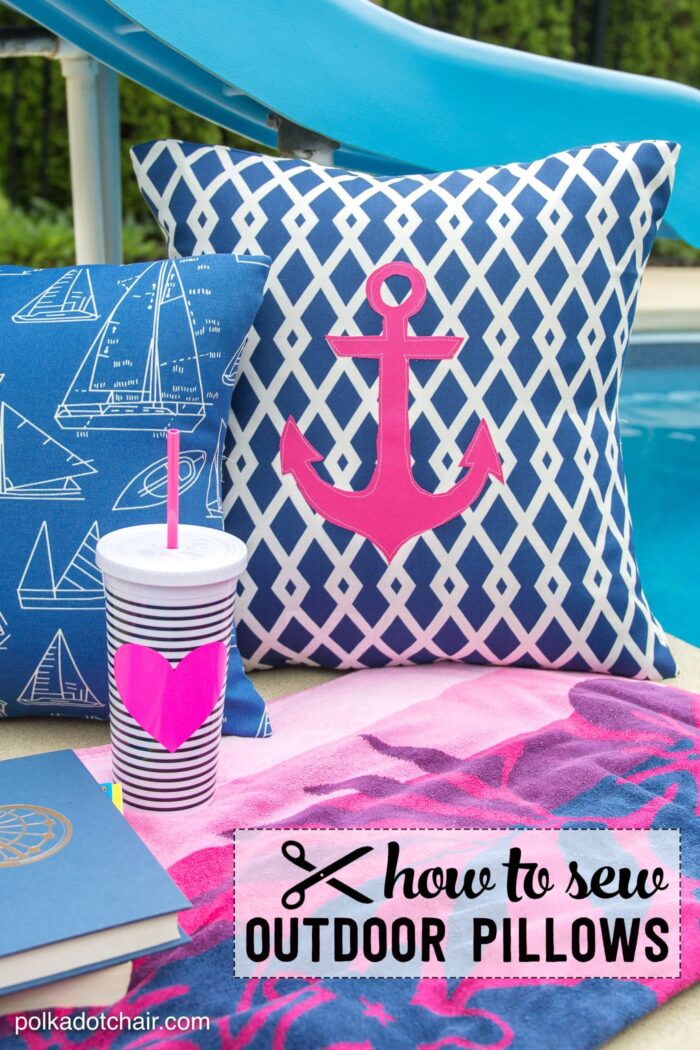 Hi guys!!
Today you can find me over at Tatertots & Jello sharing a sewing tutorial on how to recover outdoor pillows. Do you have a set of pillows outside that need to be freshened up a big? Don't throw away the pillow, just make a new cover.
We recently bought some new patio furniture and I didn't like the cushions that came with the set so I made a new set of pillow covers for them.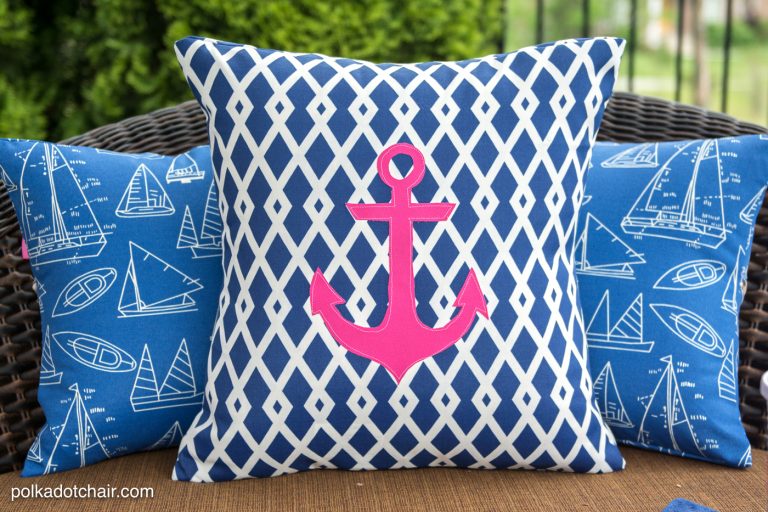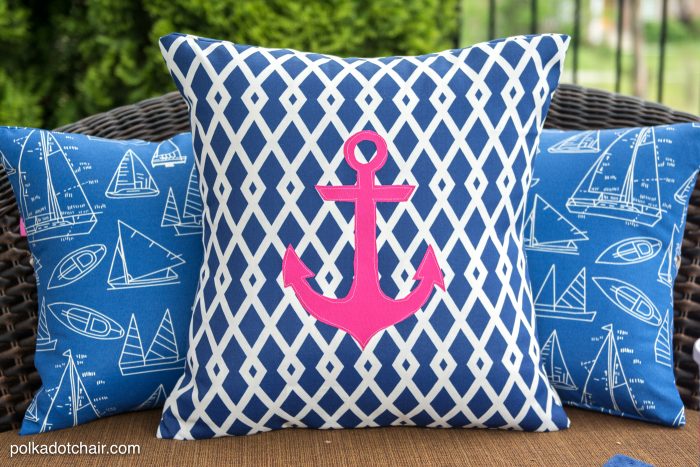 CLICK HERE to see how I made them … including the pillow in the center with the large anchor applique.
If you're looking for the applique pattern for the anchor you can find it over on the templates page. Just scroll down until you see the photo of the pillow. FYI, it's the same anchor that I used on the Summer Backpack Sewing Pattern from last year, so if you already have it printed out or downloaded then you don't need to download it again.