Today I'm excited to share with you something that I've been working on for a long time! A video sewing tutorial series featuring my Retro Travel Bag! It's the next best thing to me coming to your home to help you while you sew the pattern. Keep reading to find out a bit more about the project.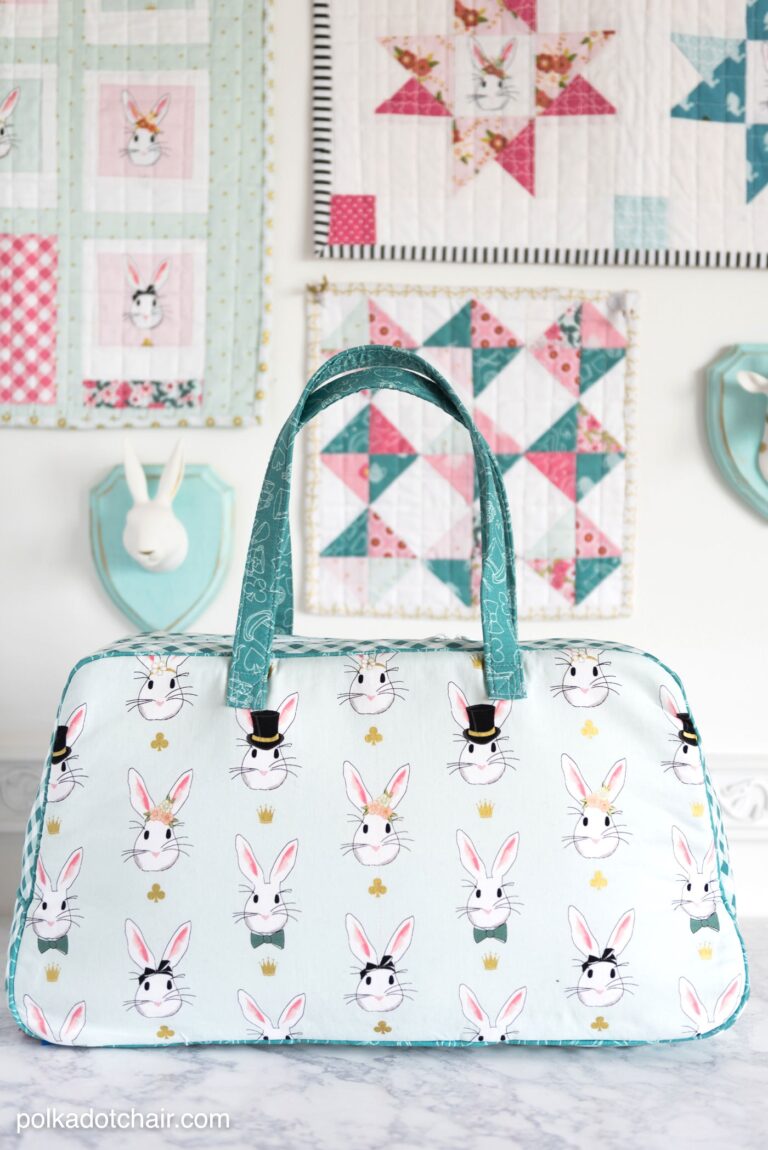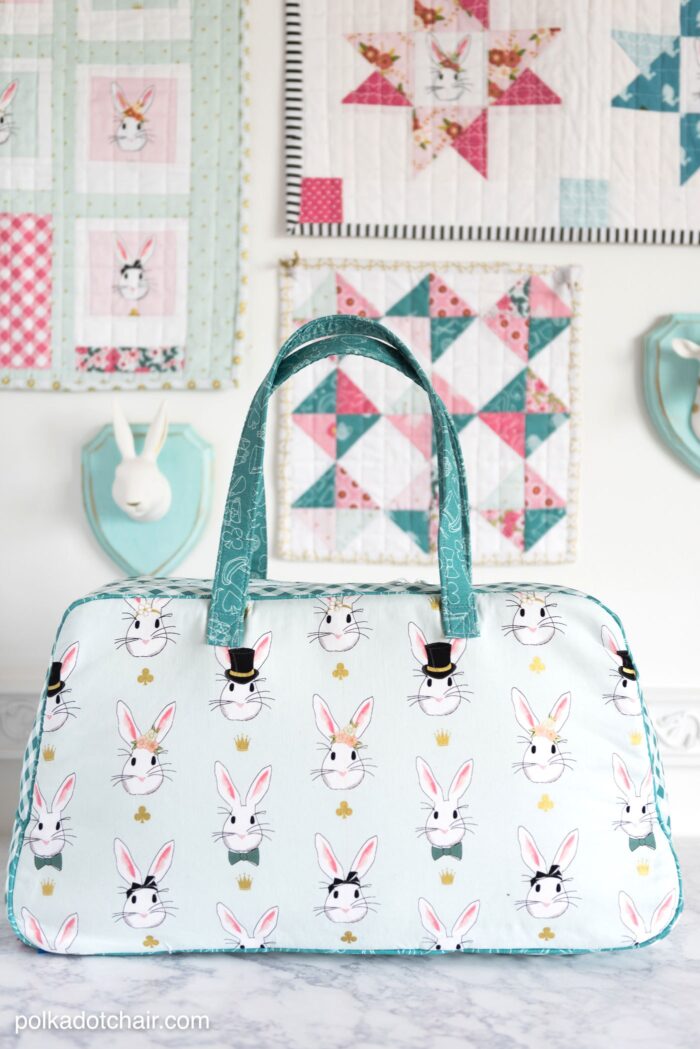 Several years ago I got the idea to make a Retro-inspired travel bag. I had seen some cute Pan Am bags in a store and thought they would be great to use as a jumping-off point for a bag pattern.
Retro Travel Bag Sewing Pattern; Video Classes!
I made the bag and posted it on the Riley Blake website and it totally took off! I had no idea it would do so well. In the years since that first bag tutorial, I've gone through and completely re-thought how to construct the bag (all while keeping its initial charm).
I changed the construction enough that I actually took down the tutorial to avoid confusion for anyone who was making the pattern.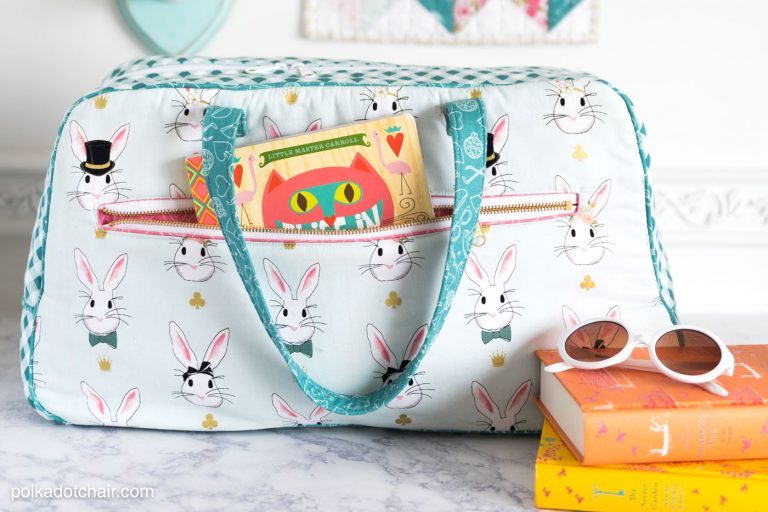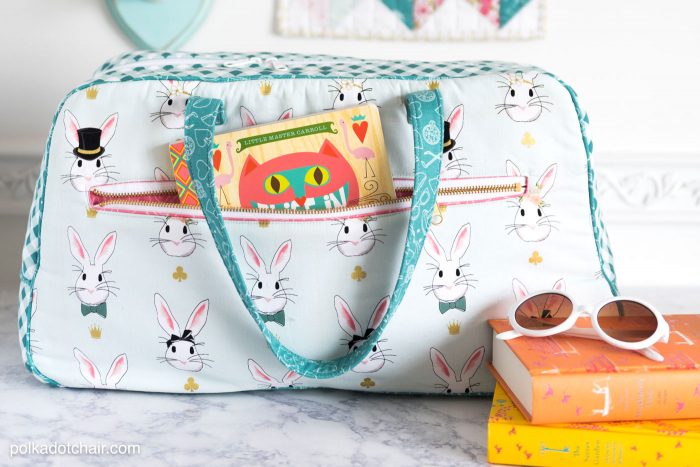 Last year Riley Blake approached me about teaching an online sewing class and asked if I had any thoughts as to what would make a good project for a video series. I immediately thought of the travel bag.
It's an intermediate sewing pattern and I understand how it can be intimidating to someone who's somewhat new to sewing. I mean the bag has LOTS of piping and TWO zippers *gasp*! The video tutorial format seemed perfect for this bag. That way I could walk you through step by step each part of making the bag.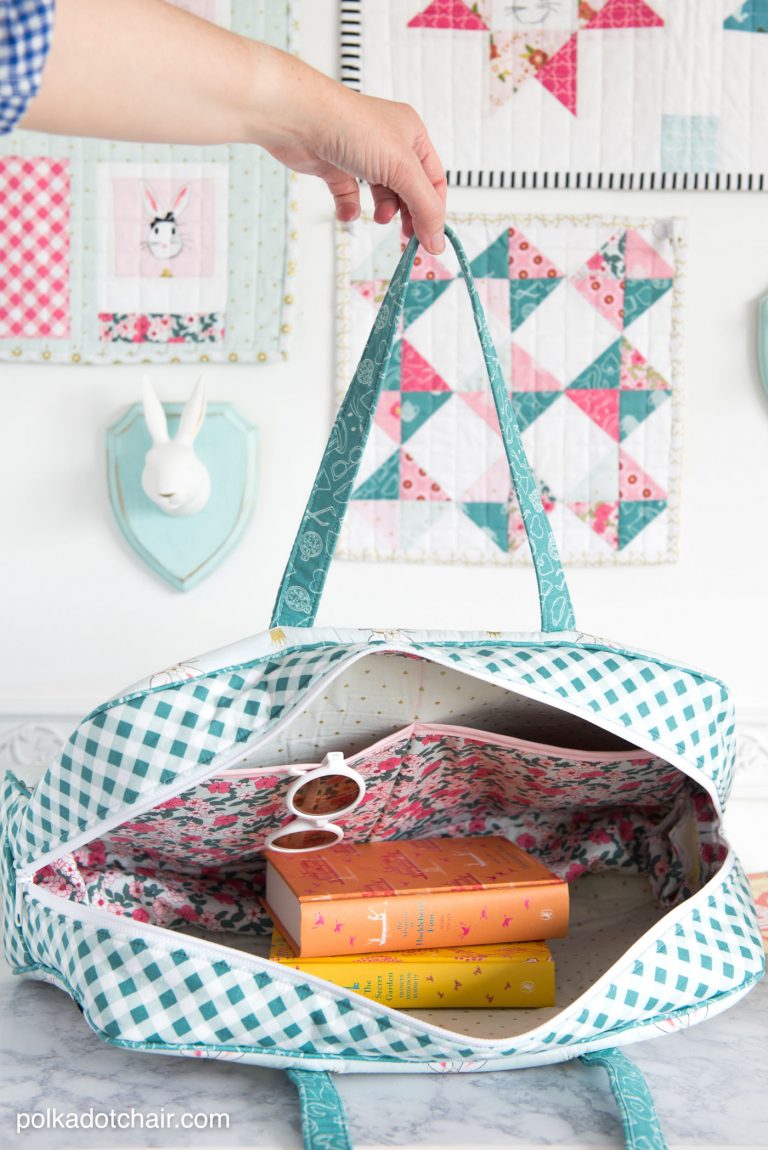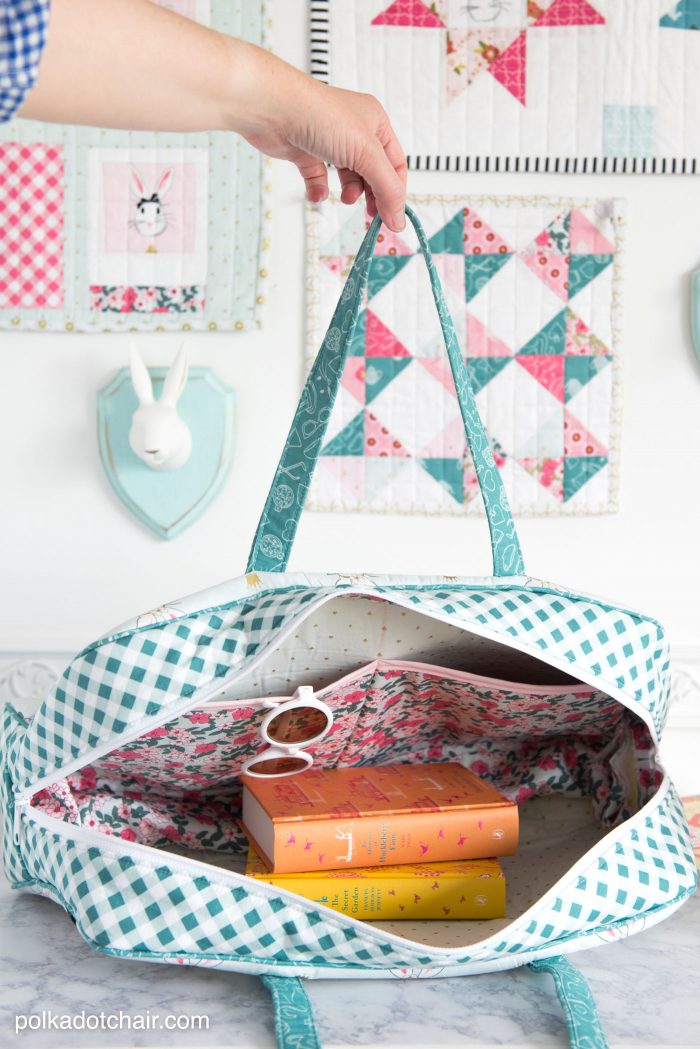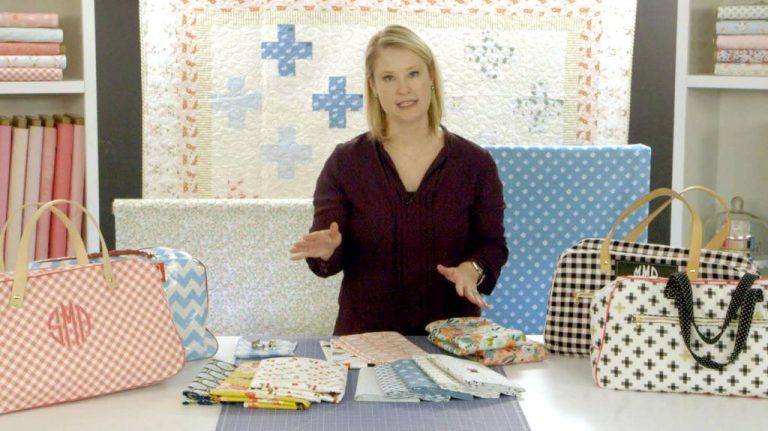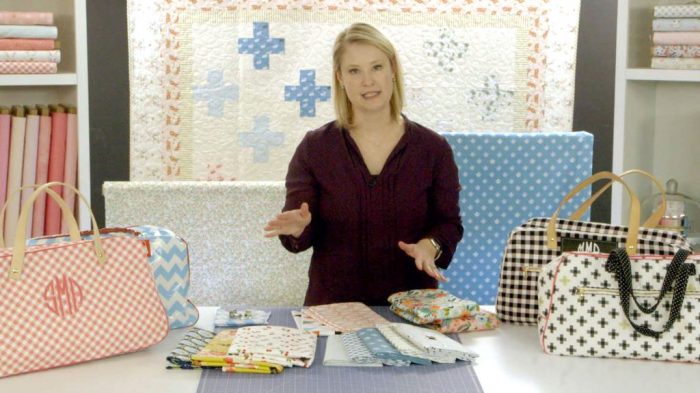 Where to Get the Sewing Pattern:
To make the bag from the video you do need a Sewing Pattern. You can get a PDF version or a print version of the retro travel bag pattern in the shop. I've included links below.
About the Bag Making Video Series:
In the class I share:
-LOADS of sewing tips and tricks for working with piping, zippers, and even laminate fabrics.
-How to make your own piping.
-How to put in an inset zipper
-Design suggestions to help you pick out fabric for your own bag.
-How to attach 3 different types of handles for the bag; fabric, leather, and pre-made bamboo.
-How to work with interfacing. (I also explain why I like to work with each type of interfacing)
-Working with bias tape.
As you can see from the list above, I really tried to think of EVERYTHING you'd want to know while you make your bag.
How to Find Video Tutorials:
All of the videos are on the Riley Blake Designs YouTube page.
You can also find online classes from some of your favorite people on topics from quilting to clothing construction.
About the Bag in the Video:
The bag shown is made using my Wonderland Two fabric line, to find out more about the line CLICK HERE. – The patterns for the mini quilts in the photos above are also available in the shop.
Photos of Completed Retro Travel Bags:
Here are a few other photos of the Retro Travel bag to give you a good idea of how it looks stitched up in different fabrics: