It's time for our next Sewing Lesson! This week we are talking about thread! This lesson will cover the pros and cons of different threads and thread weights for your sewing and quilting projects. Even though we feature both sewing and quilting patterns on our site, this lesson will be focused on thread types primarily used for quilting projects.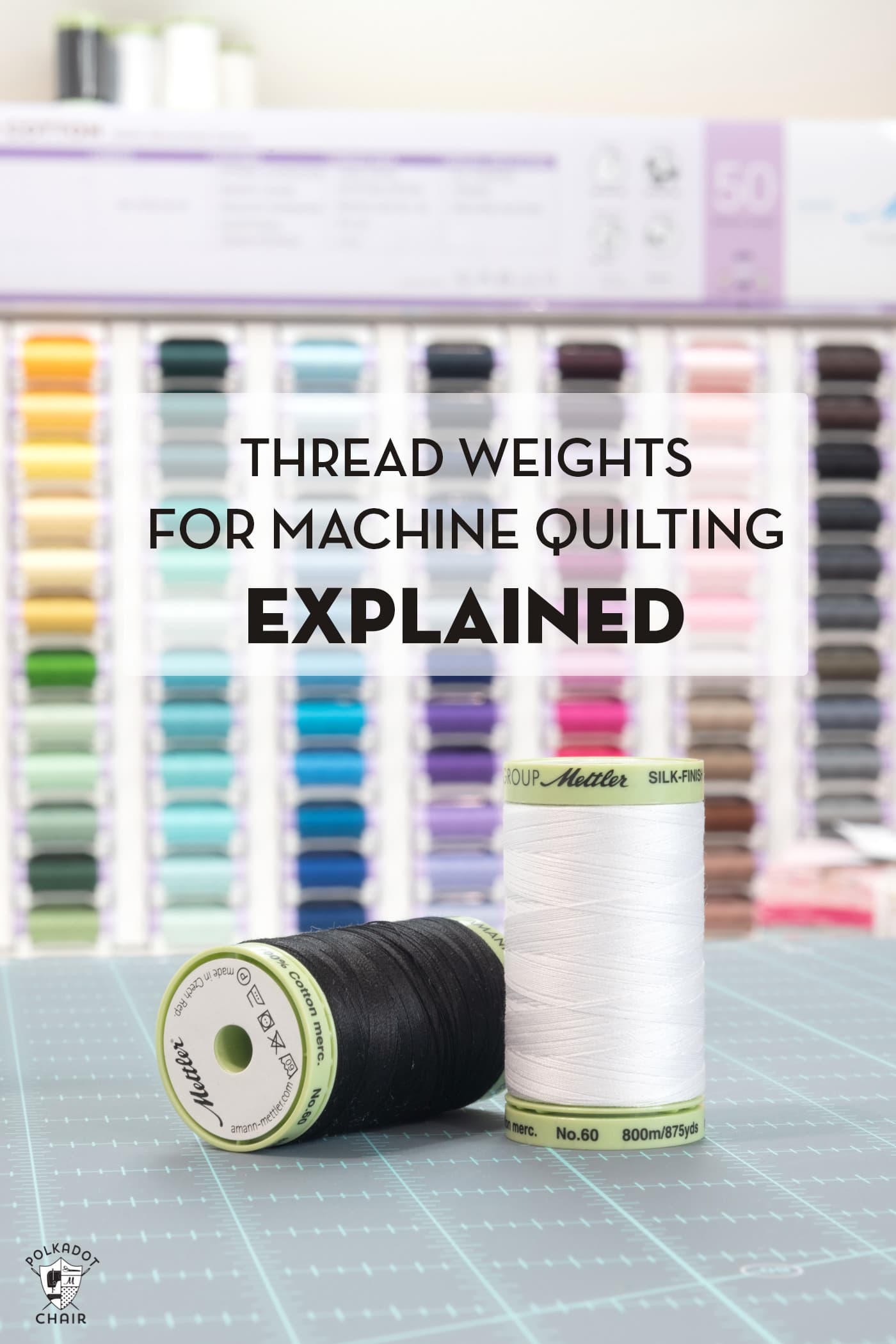 Do you ever get confused by the different types of threads and when to use them? Do you find yourself always using the same thread because it's the "safe" option? Read on for my thoughts and tips for some of the thread weights most commonly used in patchwork and quilting.
Table of Contents
I do need to start by saying this list is far from exhaustive. As well as the weight of a thread, what it is made of is also relevant.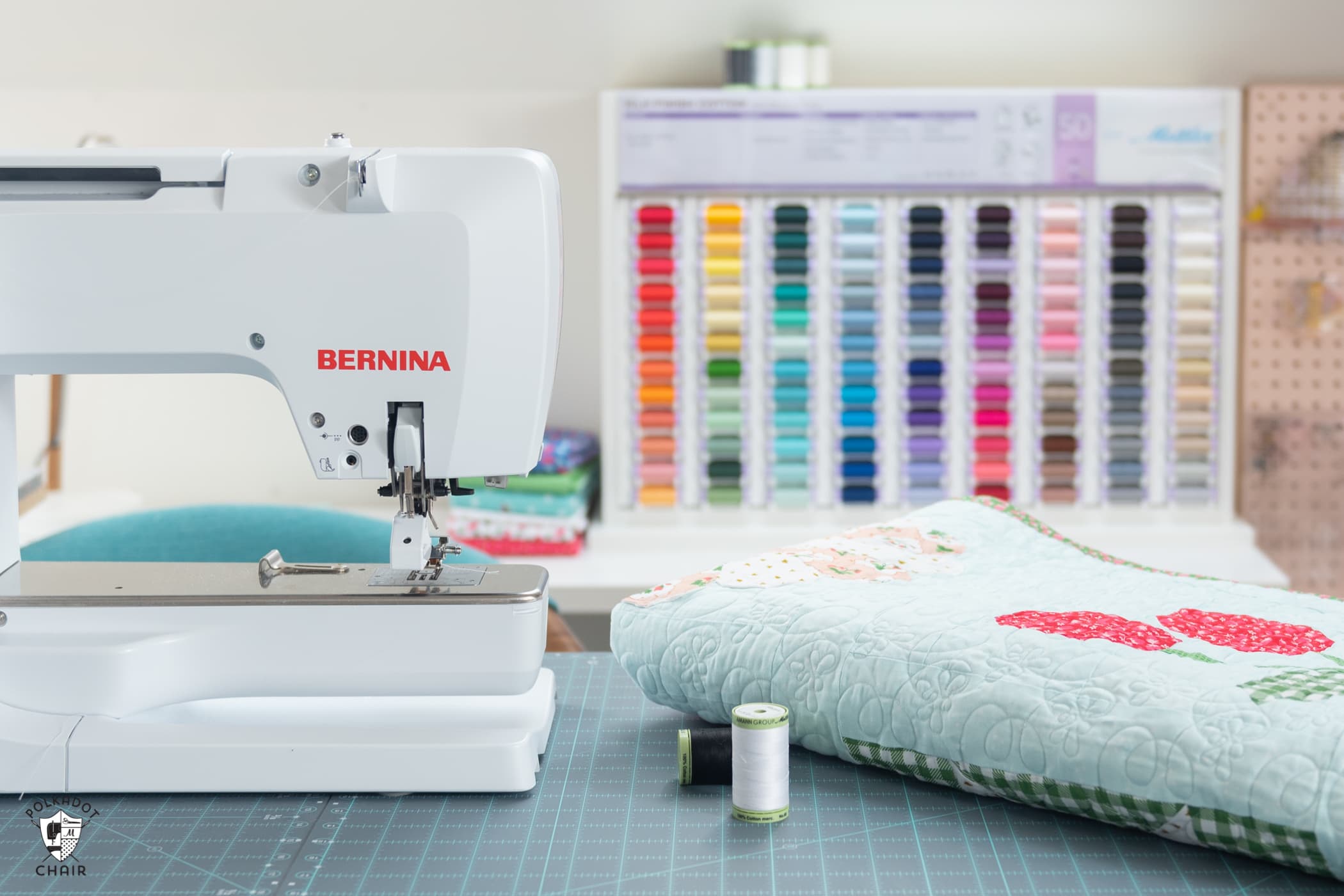 Everything I'm talking about here is based on 100% cotton thread because that is what I use more than anything else. I prefer it, but that genuinely is a personal preference; I know plenty of people who only use synthetic threads because that's what works for them.
Which Thread Brand to Use
This article was written as a collaboration between myself and another quilter. Each of us uses a different brand of thread. I recommend purchasing a few high-quality threads and picking the one that works best for you. Many low-quality threads contain fibers and other oils that can build up in your sewing machine over time, so you may want to avoid those.
Personally, I sew with Mettler thread and have partnered with them in the past.
When to Use Polyester Thread
In general, polyester thread is stronger than cotton thread. Cotton thread is great for quilting since it "melts" into the fabric, for lack of a better term. Ok, I know it doesn't really melt; it just pairs really well with cotton fabric since it's cotton. Many quilters prefer everything to be 100% cotton.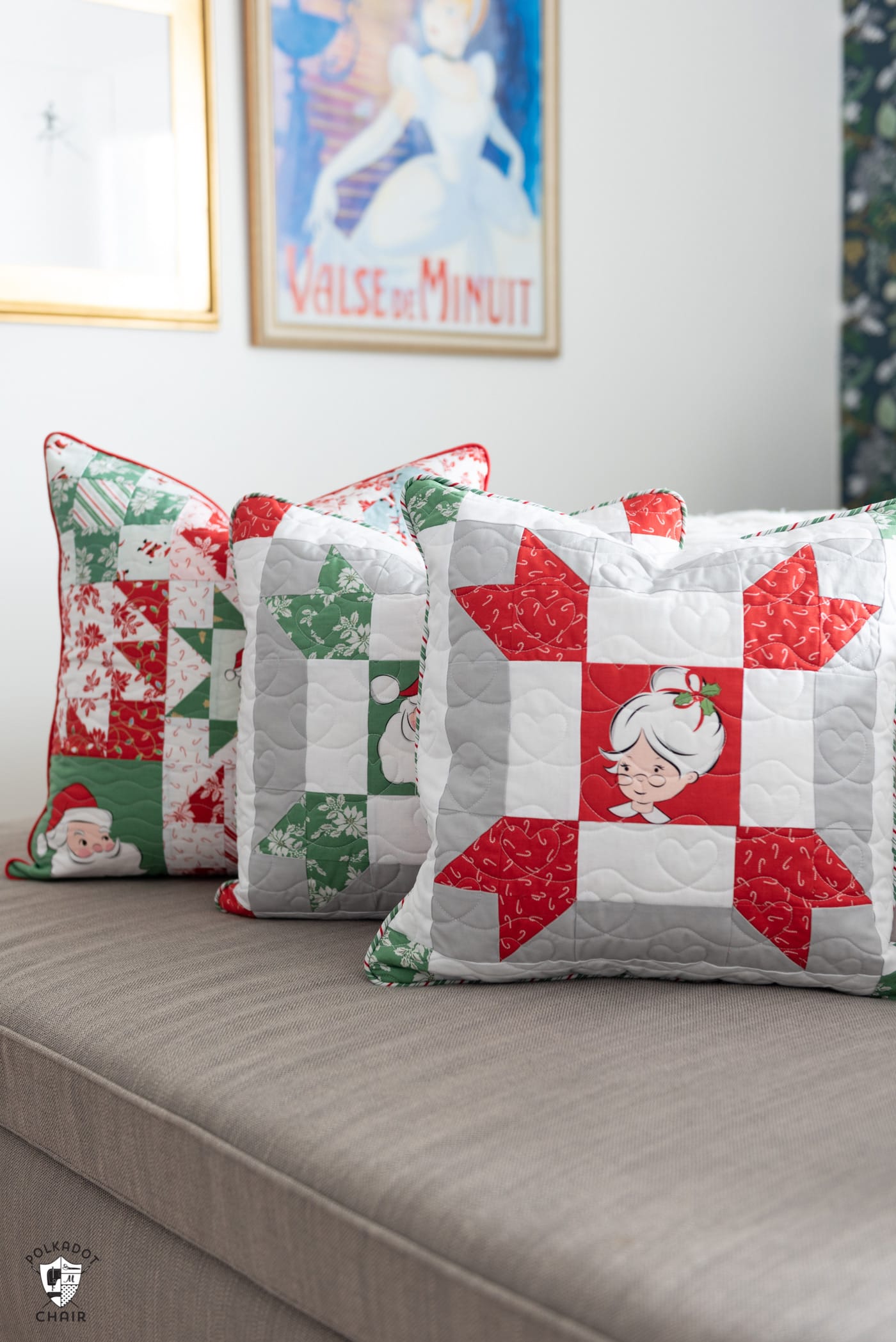 Since polyester or synthetic threads are stronger, they are very well suited to projects that will take a lot of wear and tear, such as bags, pillows, and clothing. Many times if I'm making a patchwork pillow, I will piece and quilt the pillow front with cotton thread and then sew the seams in the pillow using polyester thread.
I'm also only going to talk about thread uses for machine-pieced patchwork and quilting. There are many other uses for these threads (garments, bag making, hand piecing, appliqué, etc.), but I mostly know and sew patchwork, so that is what I'll be sticking to for this post.
Since this post is focused on machine quilting, not garment construction, we will focus on cotton threads.
What Does Thread Weight Mean?
Thread weight, to put it simply, is the thickness of the strand of thread. It is confusing, however, since larger numbers correspond to the THINNER thread. Totally the opposite of needles. Obviously, the needle people and the thread people didn't have a "meeting" when coming up with all of this. (In all seriousness, it's been this way for years, I don't know the origins of thread measurements).
Thread Weights and Their Purposes
We'll start from the thickest and work down to the finest. Generally speaking, the larger the weight number – the thinner/lighter/finer the thread weight.
12 wt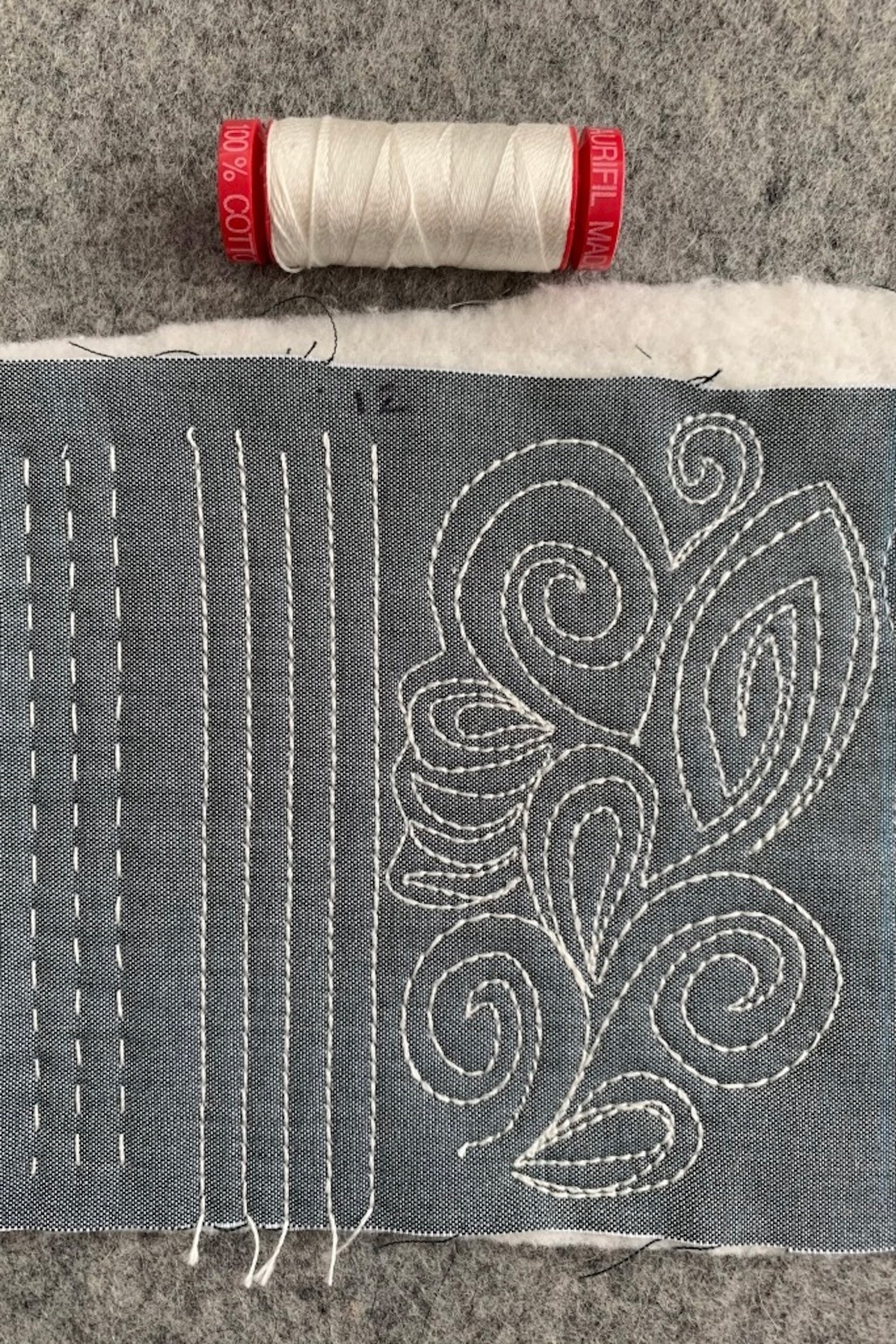 I'd say the best-known use for 12wt (and how I use it most often) is for hand quilting. I've never got on with hand quilting needles (the needles are too short and the eyes too small for me!), so for hand quilting with 12wt, I use a size 9 embroidery needle.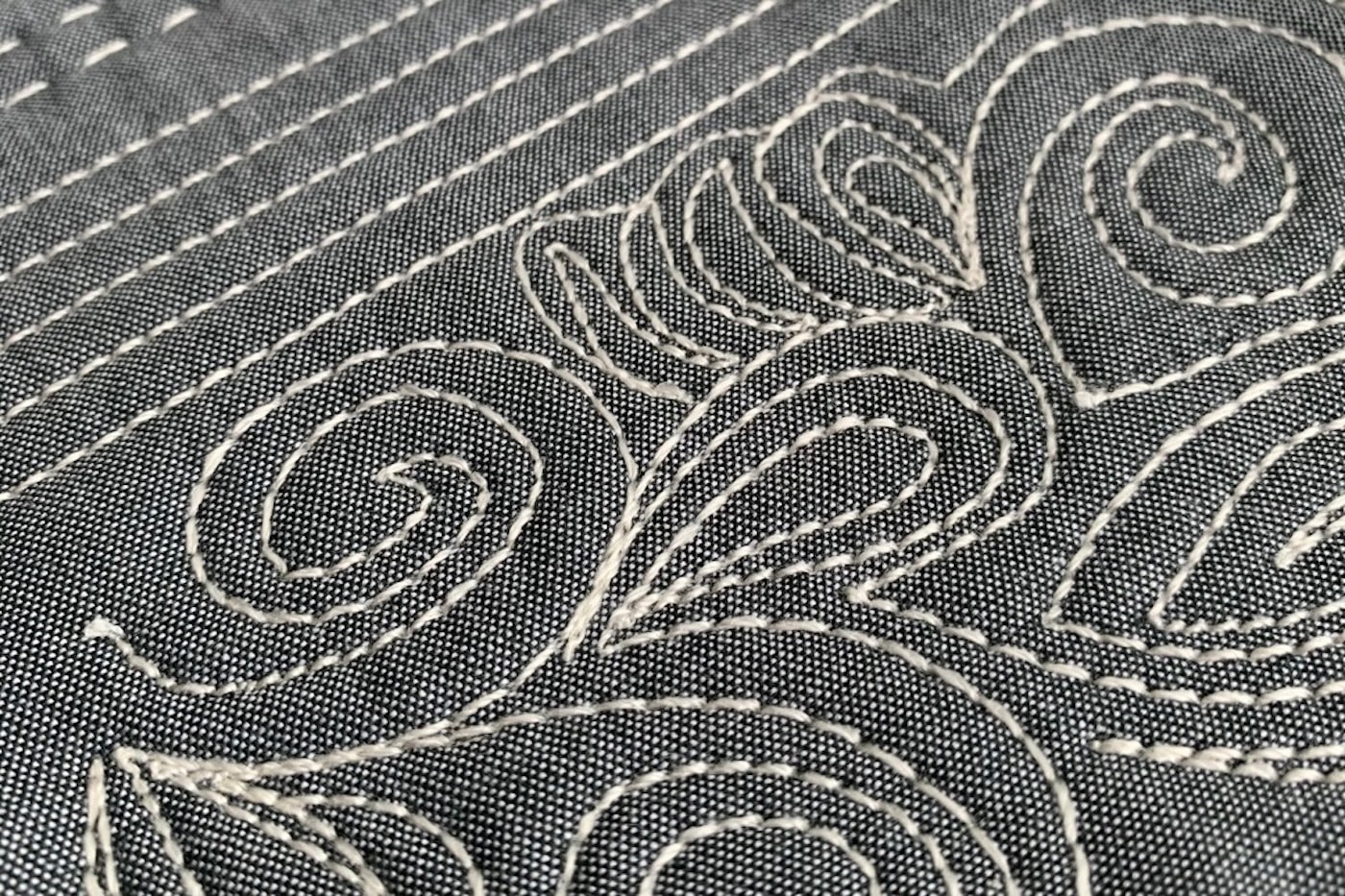 But 12wt can be used for machine quilting too. This isn't for the faint-hearted as it is harder to get it looking smooth and even, but it does give a lovely effect for both straight line/walking foot quilting and free motion quilting.
My top tips if you want to try 12wt for some machine quilting are to use a 90/14 top stitch needle, have 50wt in your bobbin, and slow down!
28wt Thread
Much like 12wt, 28wt is mostly intended for decorative features but gives a slightly "lighter" or more subtle look.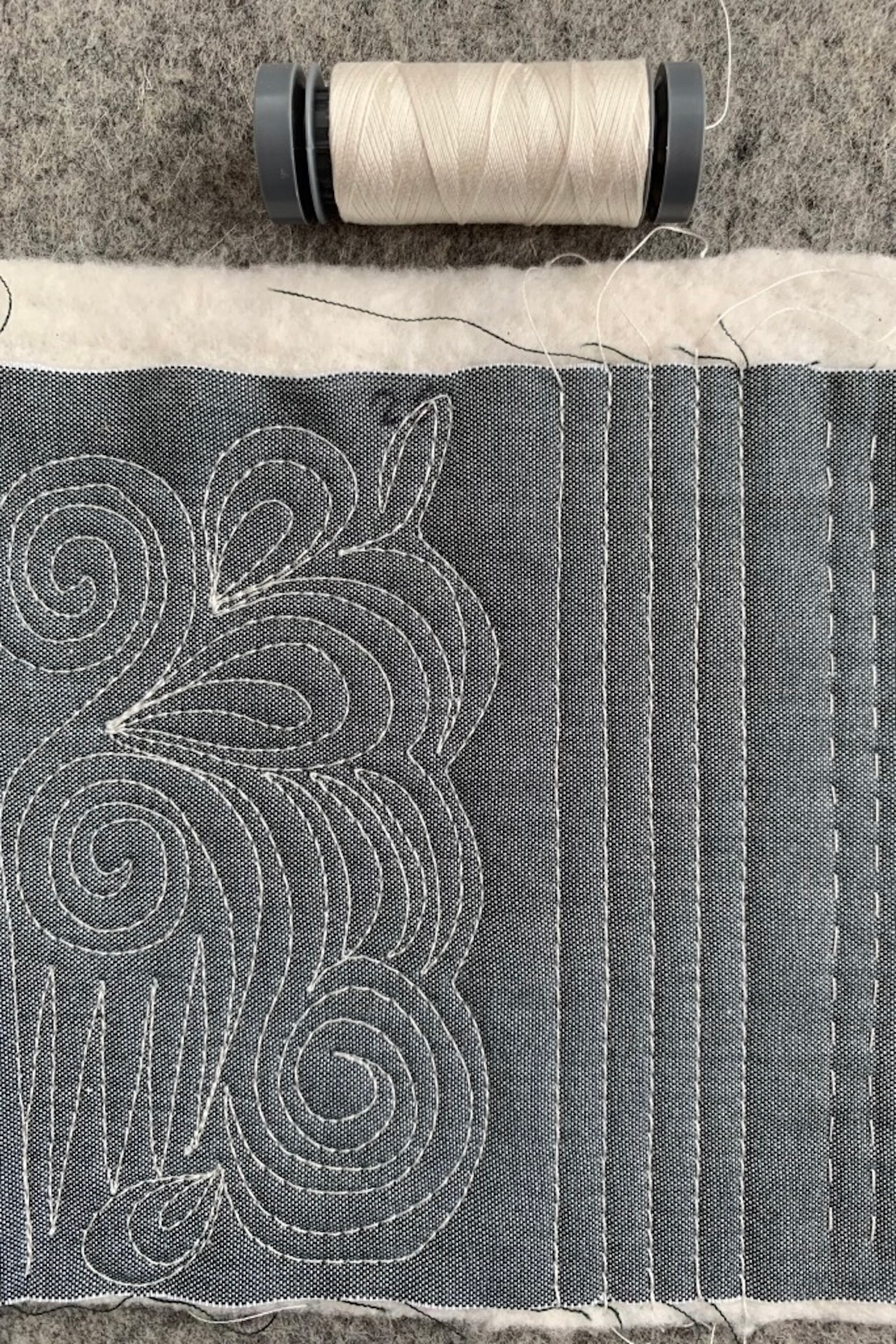 My tips are the same as they were above; size 9 embroidery needle for hand quilting, and 90/14 top stitch needle, 50wt in your bobbin, and go slow for any machine quilting.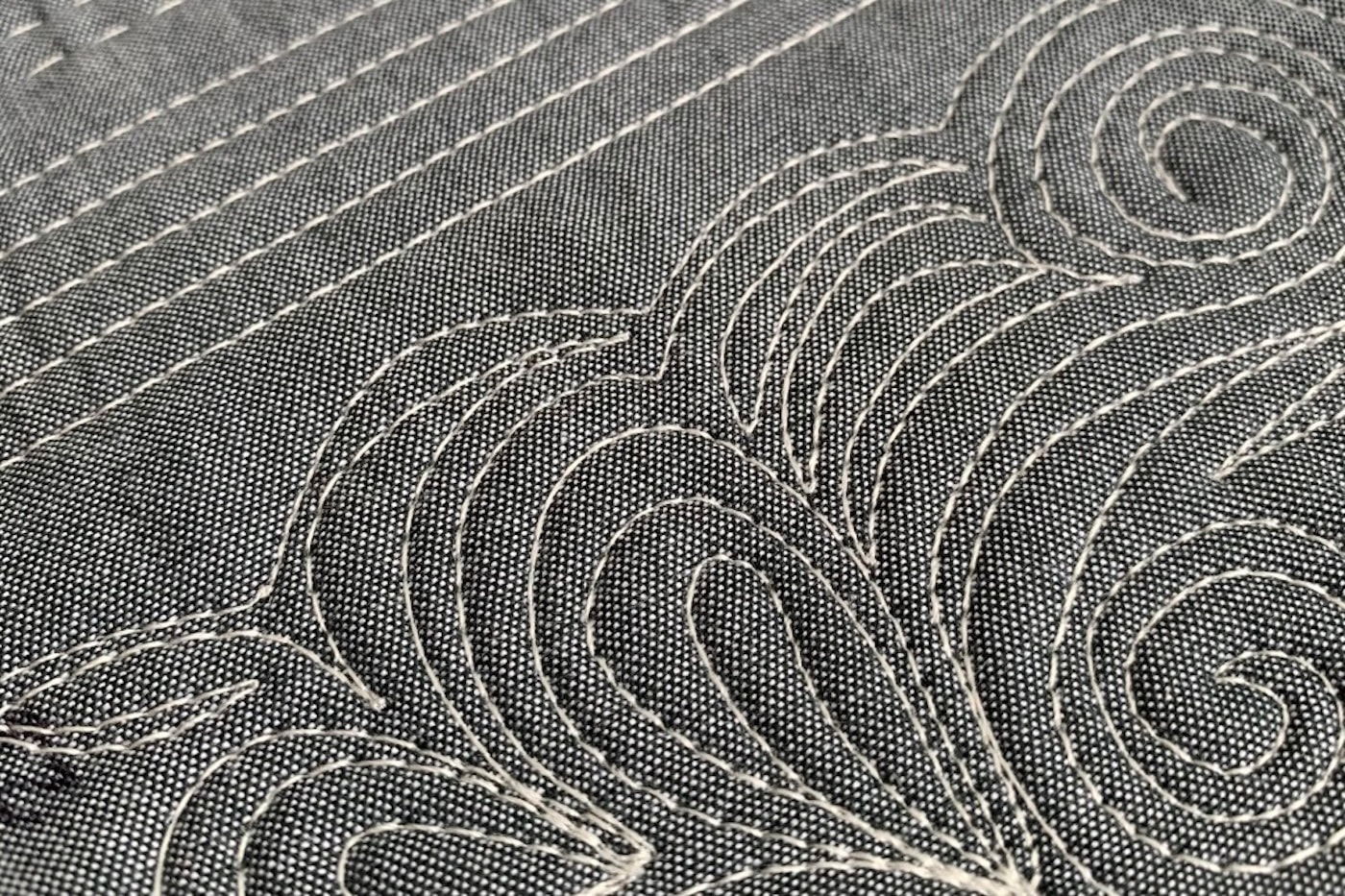 Personally, I prefer the look of the heavier 12wt for hand quilting, but when it comes to free motion quilting, I found the 28wt a bit easier to work with but still giving that heavier-than-usual look.
40wt Thread
The only thing I use 40wt for is machine quilting. I love it for straight line/walking foot quilting, especially if you want to really make a feature of your quilting as it stands out a little bit more than the slightly lighter 50wt.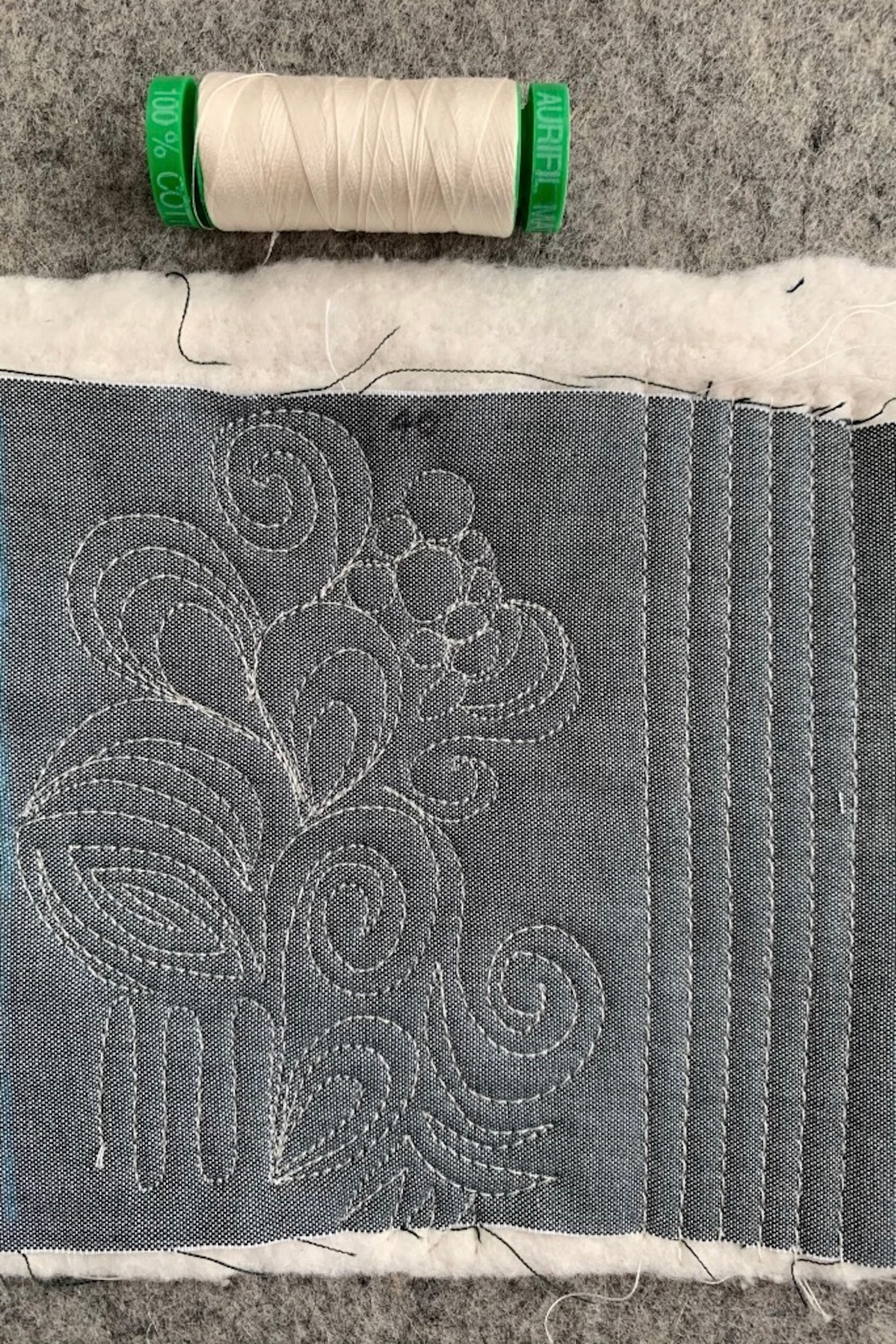 When I was sewing the samples for this blog post, this was the first time I had tried free motion quilting with 40wt. I really liked the effect and found it no more difficult than FMQ with the more-usual choice of 50wt.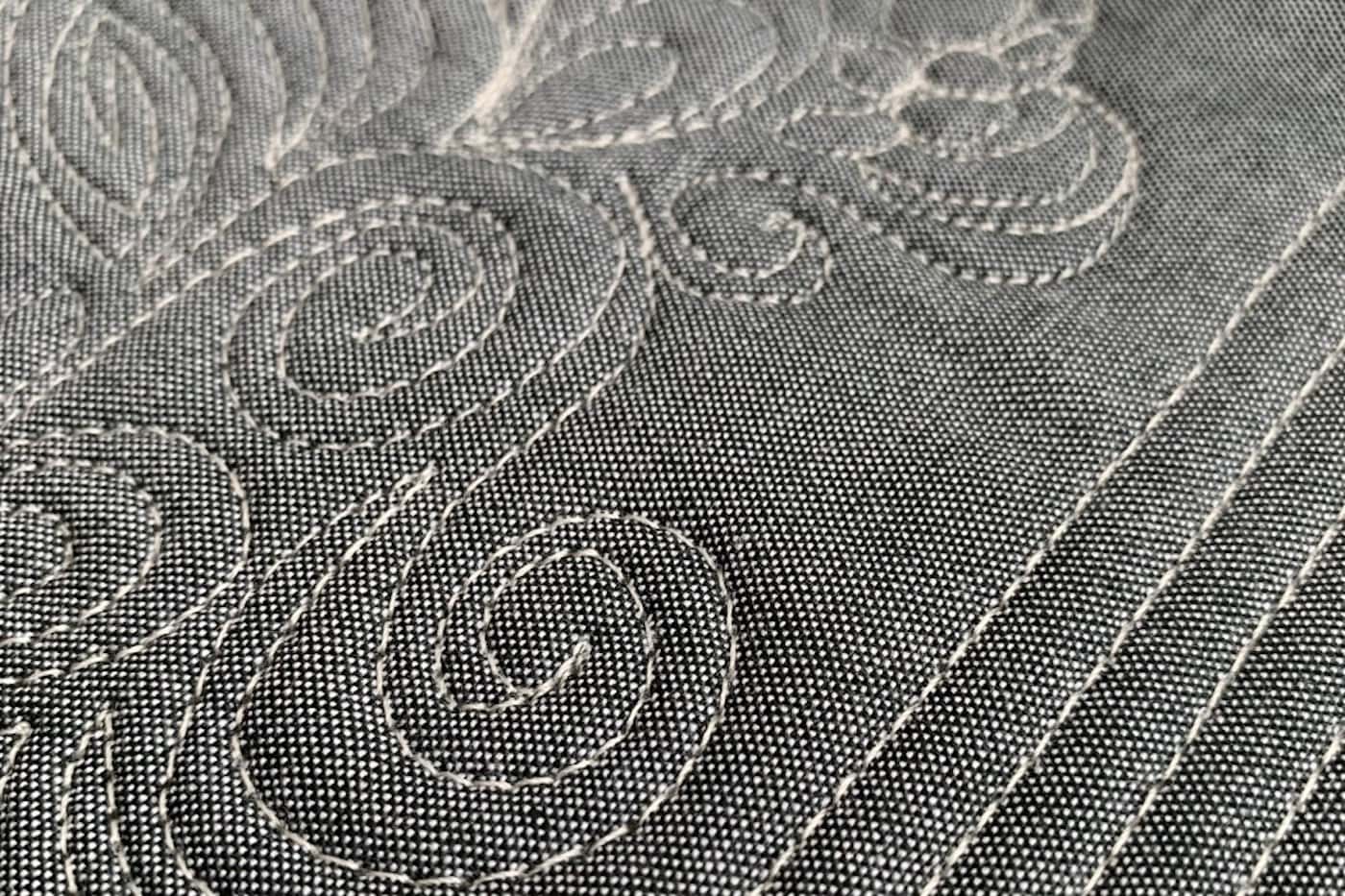 I'd recommend using a 90/14 topstitch needle with 40wt in the bobbin.
50wt Thread
The work-horse, the all-rounder, the jack of all trades (and master of most!) is 50wt.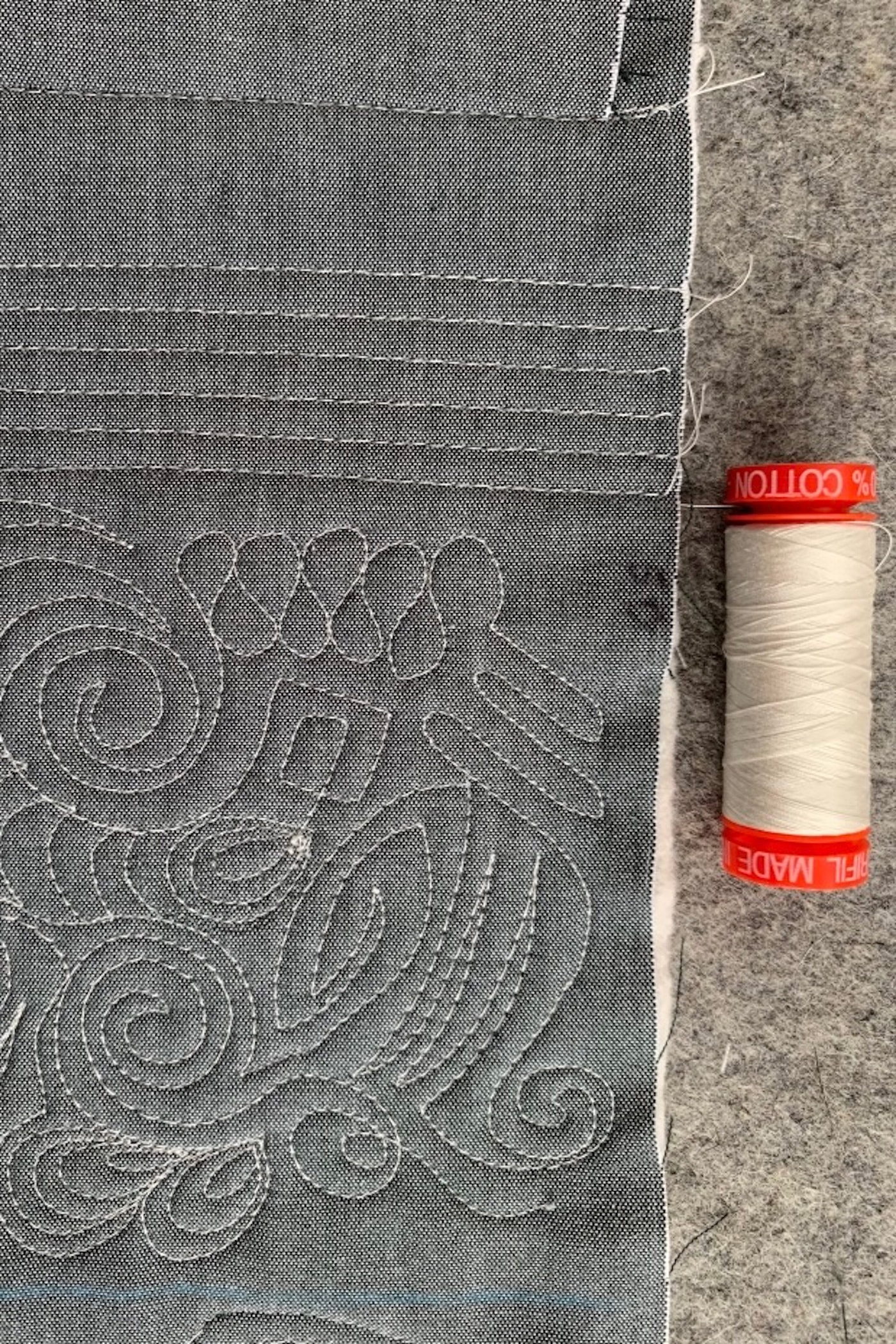 I use 50wt for all my machine-based patchwork piecing using an 80/12 Universal needle. For me, it is the right balance between being heavy enough to have strength but light enough not to add bulk to my seams.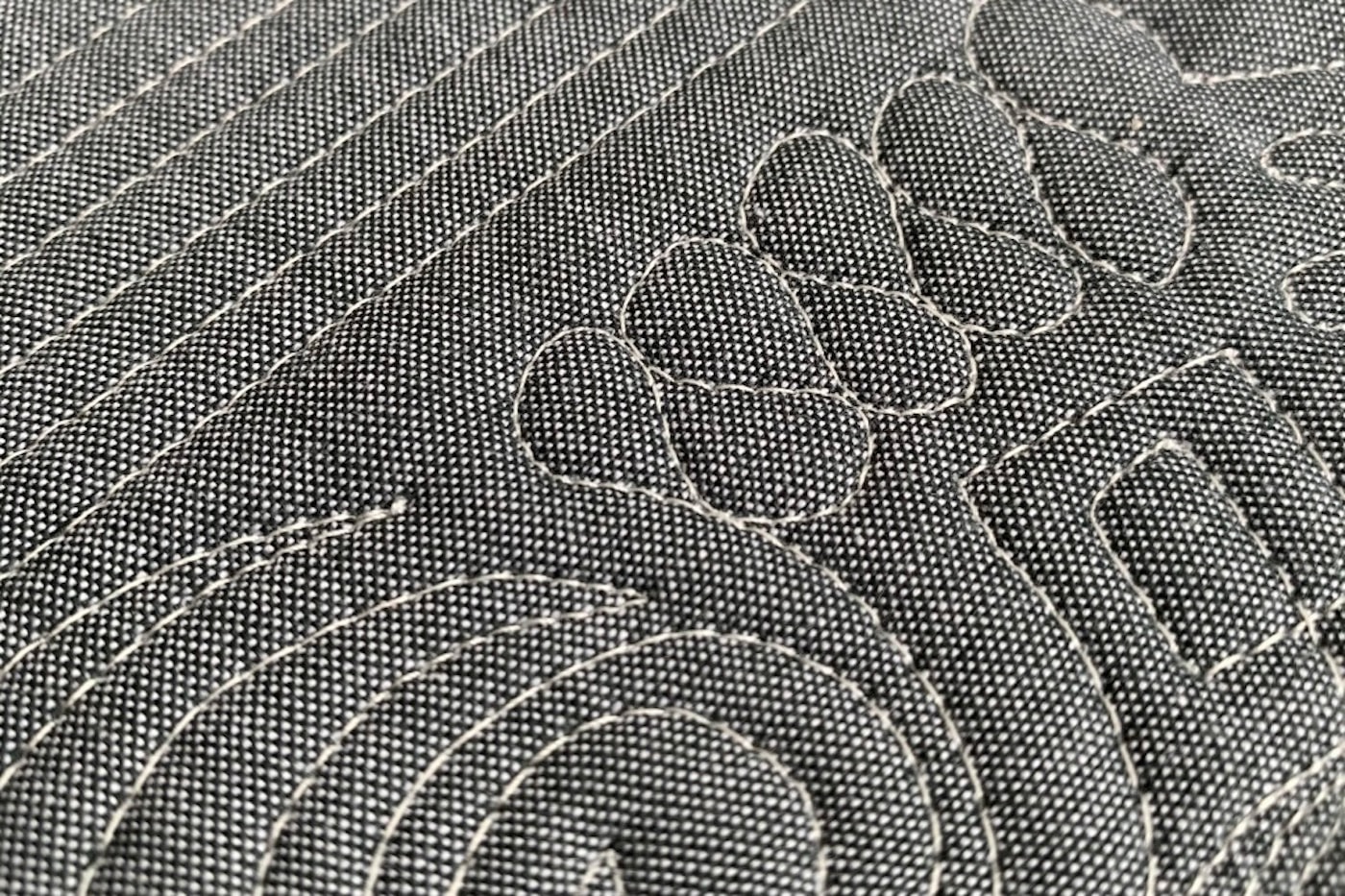 When it comes to machine quilting, 50wt is my usual "go-to" for everything; stitch in the ditch, straight line/walking foot, and free motion quilting. For all machine quilting, I use a 90/14 topstitch needle with 50wt in the bobbin.
I have, at times, had problems with 50wt thread breaking in my machine. If I sew too fast, you may need to make some adjustments to your machine (such as experimenting with different needles) and ensure that your machine is threaded correctly.
This is the thread size that many long arm quilters prefer.
60wt Thread
Similar in use to 50wt thread but slightly lighter. This thread will not be as visible in your finished project and may be best to use if you are creating patchwork with very small pieces (so that the thread does not add bulk).
80wt Thread
And finally, we are at the lightest/finest weight of thread I'm going to talk about.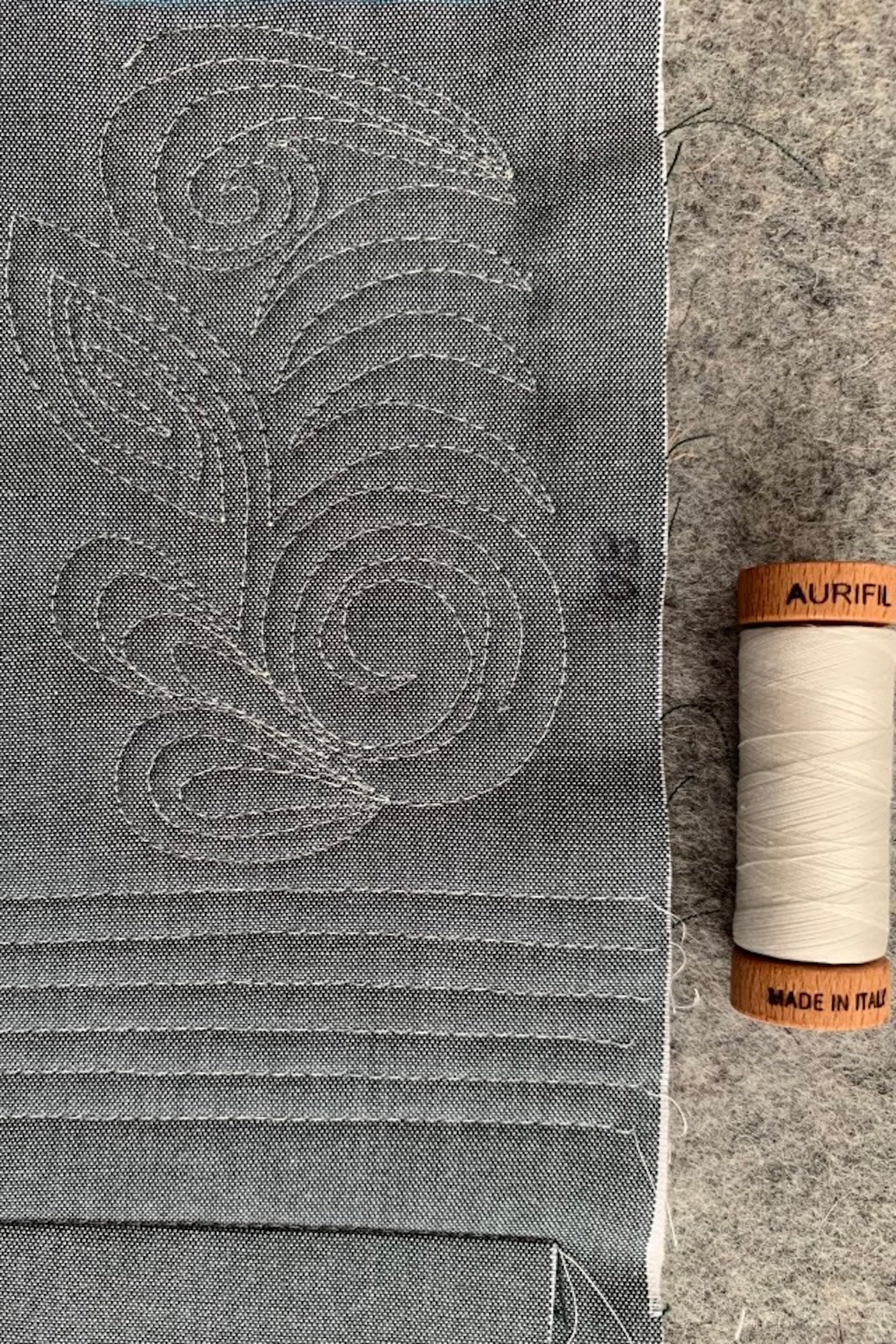 In all honesty, this was a bit of an experiment for me, too, as I don't use 80wt very often, but I want to see how it did with a few different use I thought might be good. For machine quilting, I used it with an 80/12 Universal needle (although a Sharp would have been good too) with 80wt in the bobbin.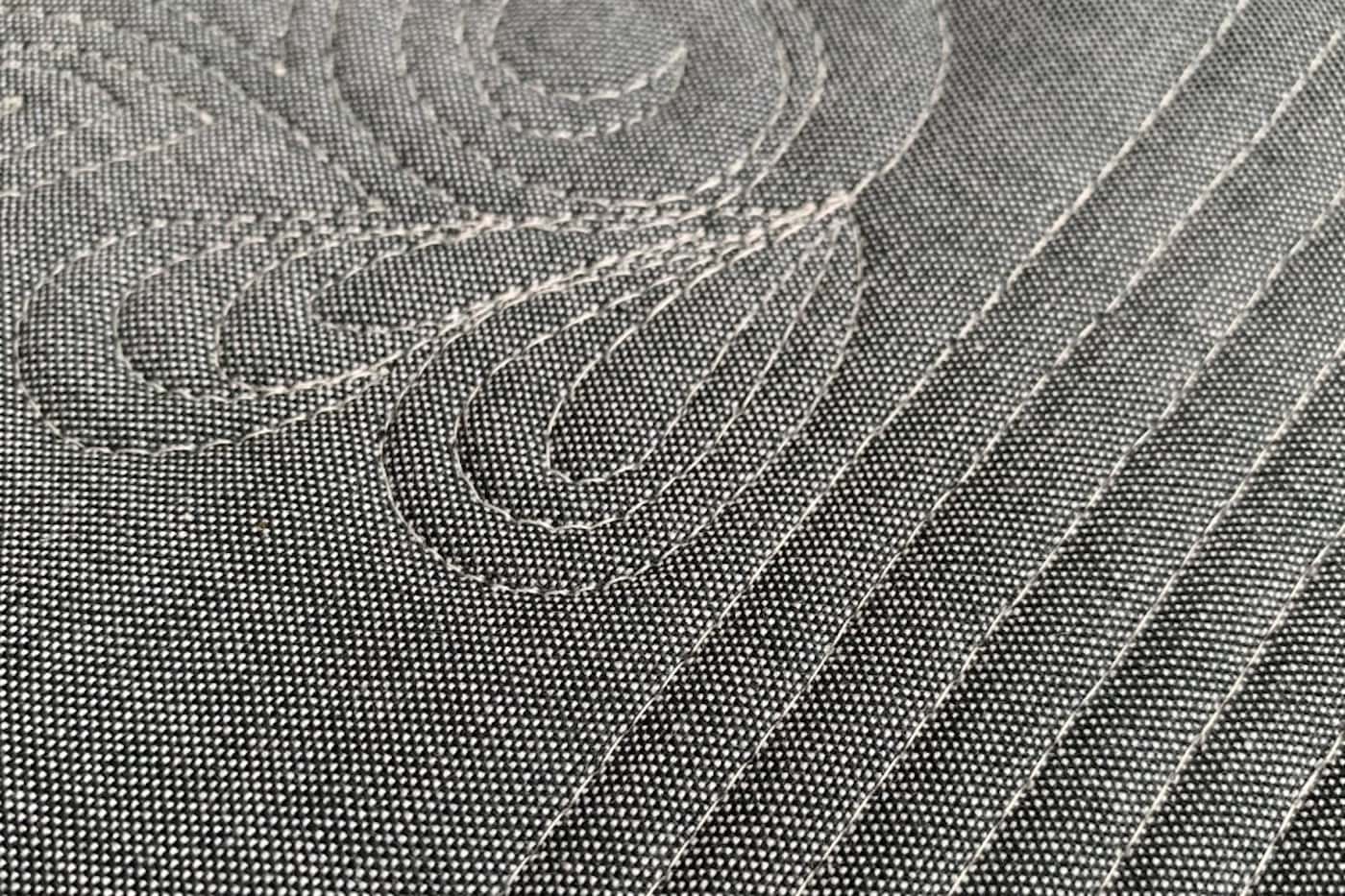 I loved 80wt for stitch in the ditch because it really melts into the fabric, making it a more subtle look than 50wt. And it was the same for straight line/walking foot quilting. I was worried 80wt might snap when free motion quilting, but I went slightly slower than I would do when using 50wt (although not as slow as I did for the heavier threads), and I was pleased with how it looked.
Like 12wt FMQ not being for the faint-hearted, I'd say the same for 80wt but for a different reason. As the thread is so fine, it really shows up any inaccuracies and mistakes!
One last quilt-related sewing technique I haven't mentioned yet is hand-sewing the binding. 80wt is my top choice for this as it is so fine. I use size 10 Milliners needles for binding hand sewing as they are super long and sharp!
If you prefer to machine bind your quilts instead, I recommend a 50wt thread in a color that matches your binding.
You May Also Like: