This Bow Tie Bracelet DIY Sewing Pattern first appeared on the Riley Blake Fabrics Blog, I'm reposting it here in case you missed it! If you like this post you may also enjoy this Curved Zipper Pouch Tutorial.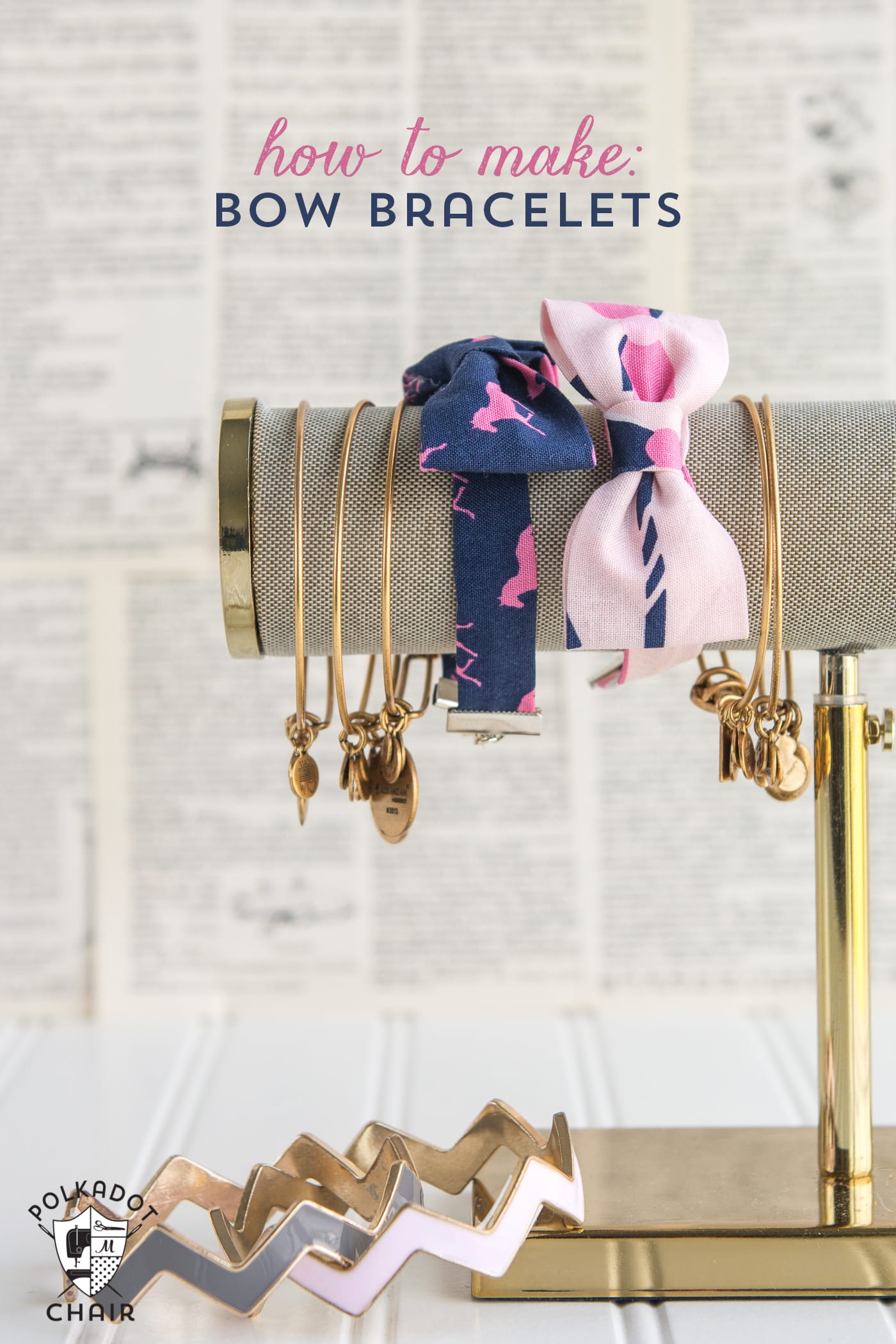 This year my oldest daughter started wearing little bow tie bracelets. I had never seen anything like them before and thought they were absolutely adorable. Then I thought "I could totally make that!"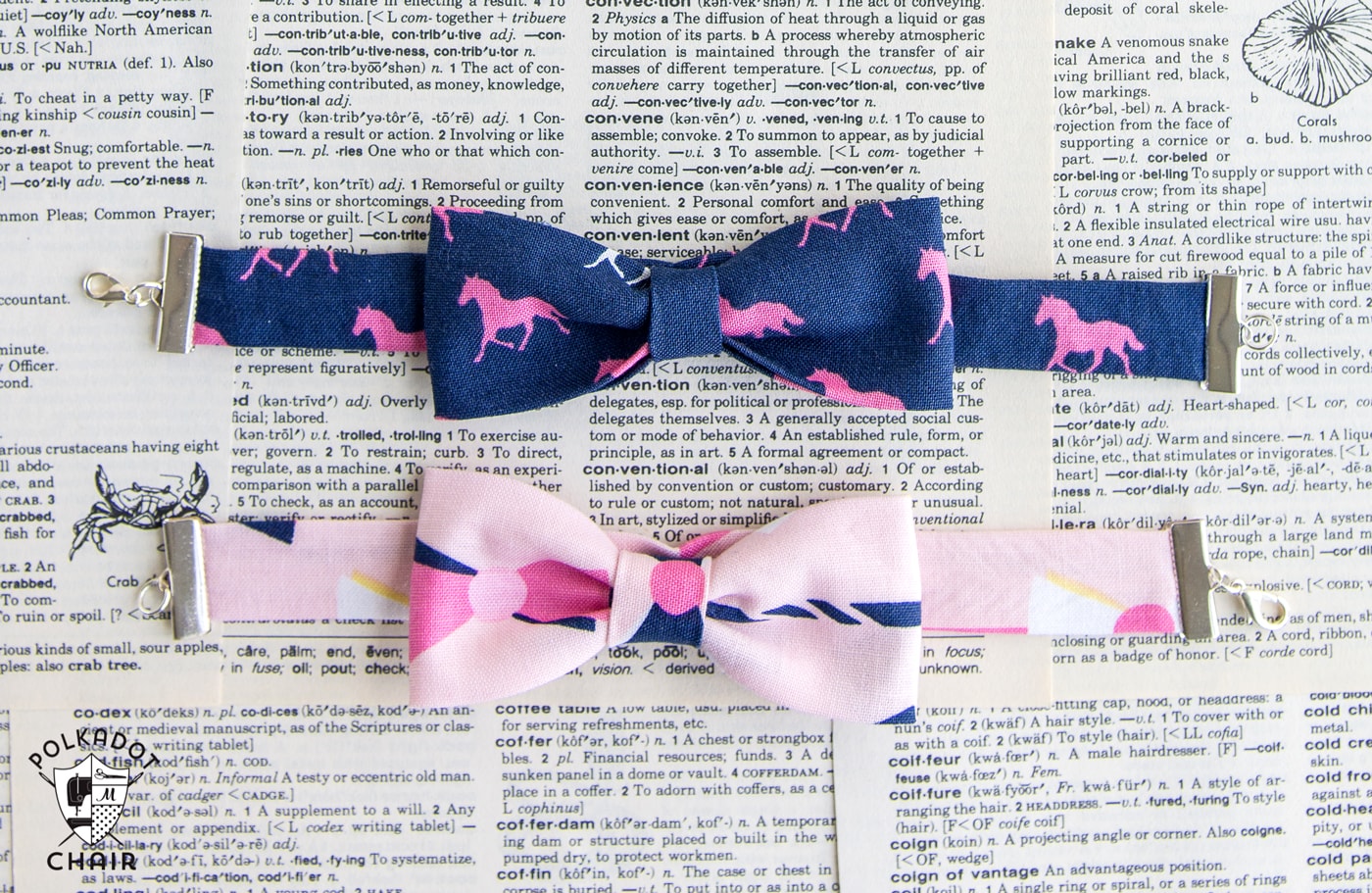 I figured since I'm making bows anyway I might as well make a bunch and made a few extra that I turned into hair accessories for my younger daughter. She loves to wear little bows on the bottom of her "top knots" in her hair.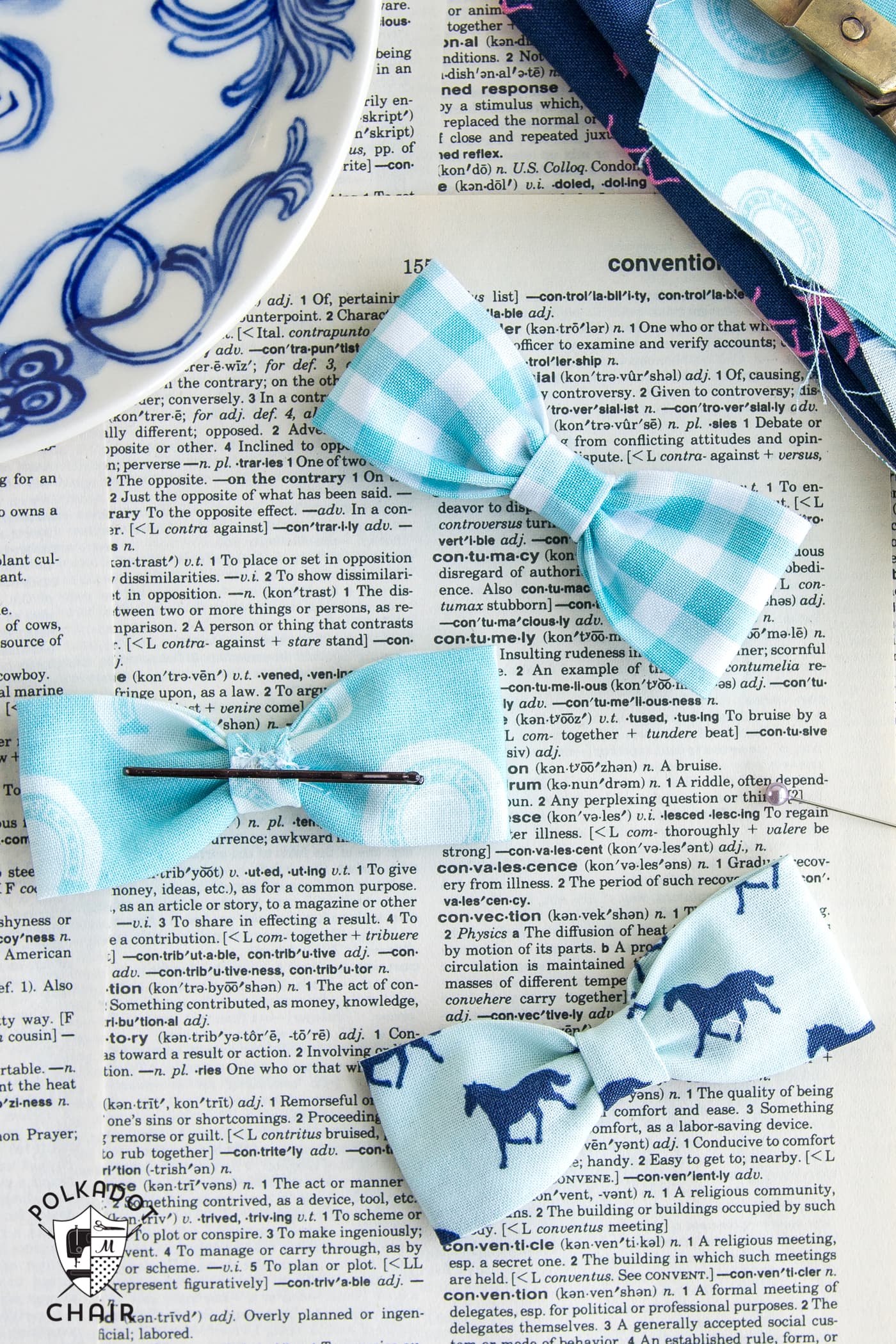 The fabric for the bows if from my Derby Style line, if you'd like to make some for yourself here's what you need to do.  Before you make them I must tell you that they are a tad bit addictive! Next thing you know you'll want a bunch of them!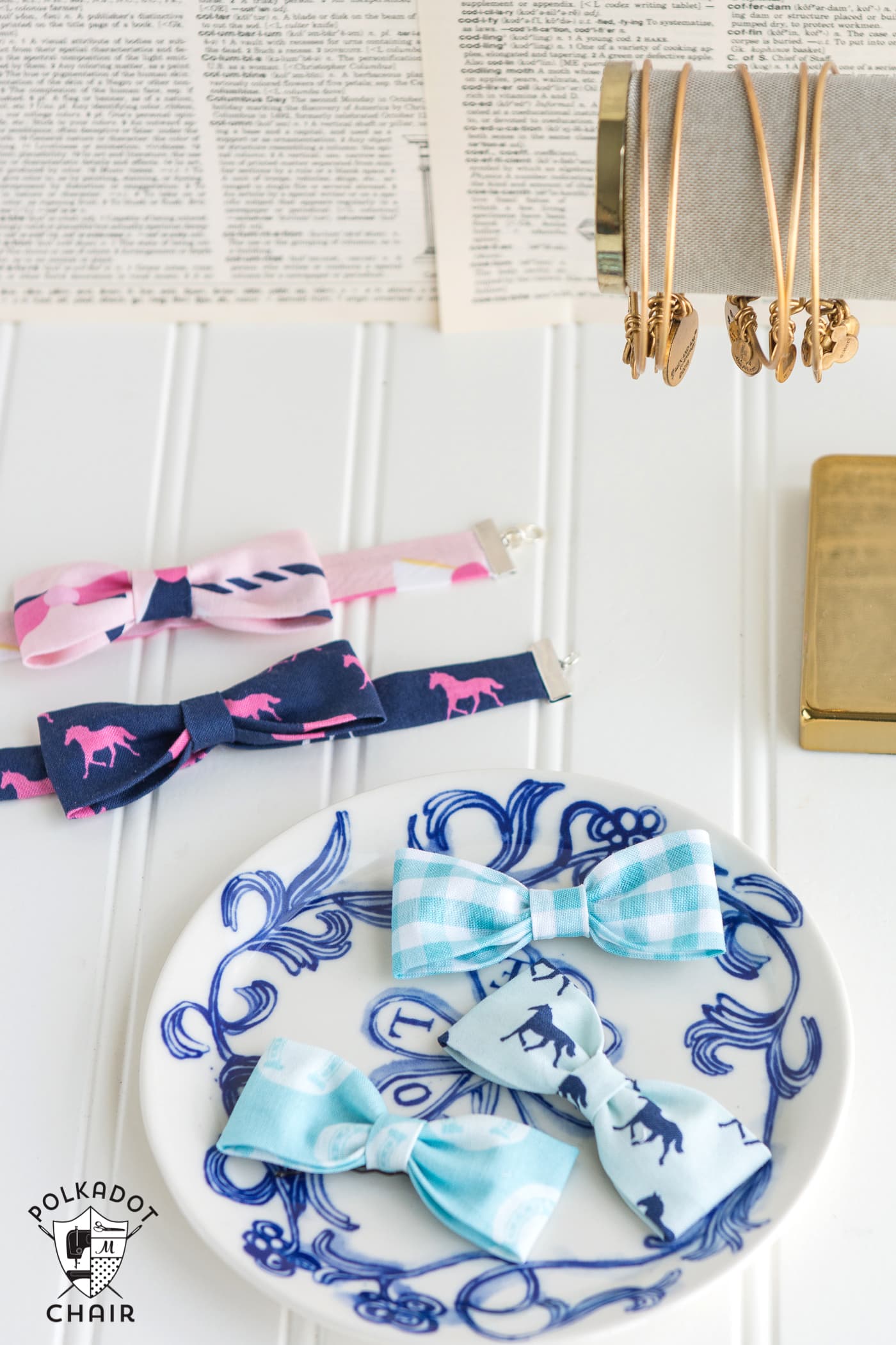 First up you're going to need:
A few Fat Quarter of Fabric
Needle and Thread
Pins
Lobster Clasp
Jump Rings
Fastener Clasps
Cut from fabric:
3″ x 7″ piece
1 1/2″ x 7″ piece
1″ x 7″ piece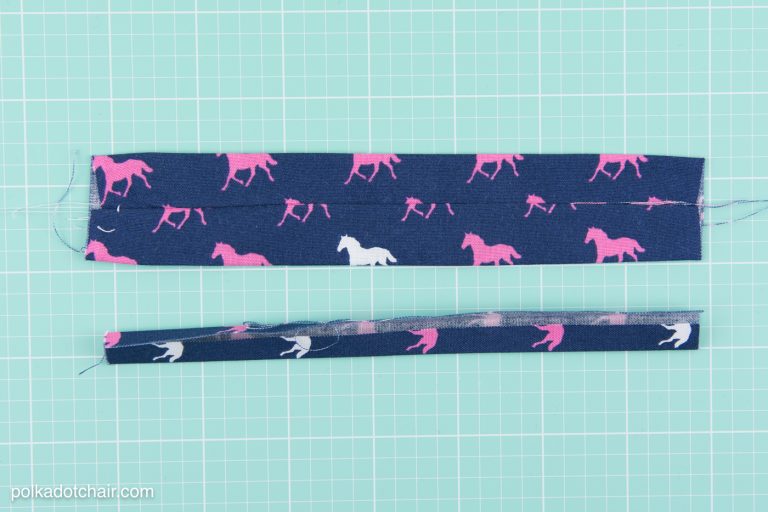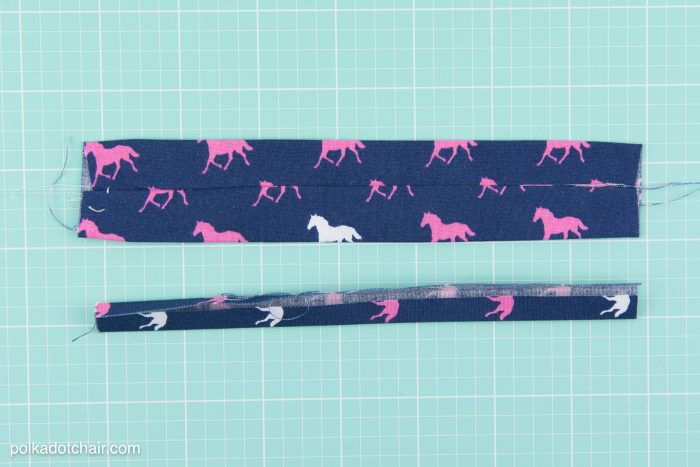 Start by folding the 3″ x 7″ piece in half lengthwise and stitching along the raw edge with a 1/4″ seam allowance.
Turn right side out and press with the seam in the center.
Repeat for the 1 1/2″ x 7″ piece.
(TIP: I recommend using turing tubes to turn fabrics right side out, you can pick them up in the notions section of the fabric or craft store).
Fold the 1″ wide piece into thirds lengthwise making sure that there are no raw edges showing from the front side of the fabric piece.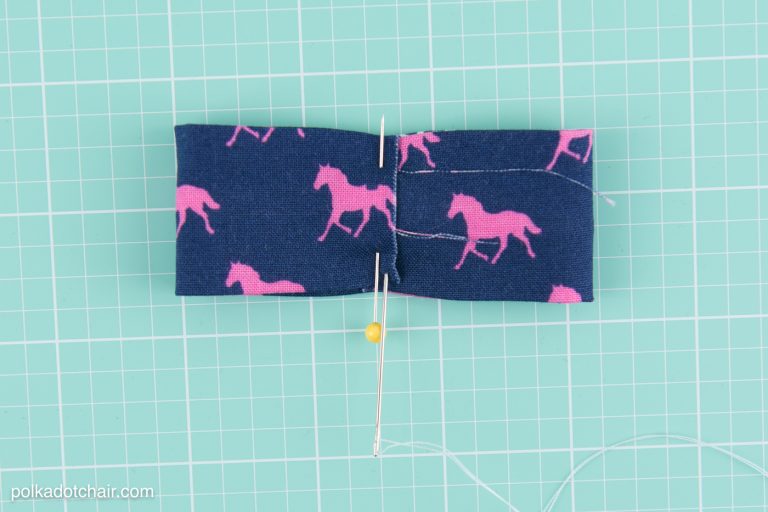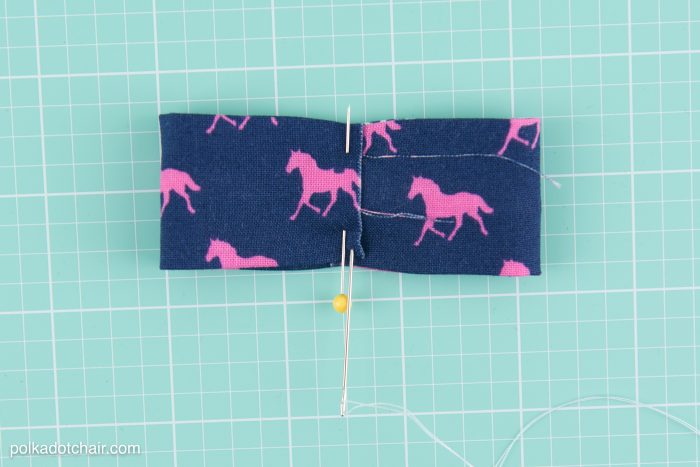 Fold the ends of the stitched 3″ x 7″ piece to the center and pin.
Using a needle and thread run a line of stitches along the center of the folded piece.  Pull on strings to gather, repeat stitching in the other direction.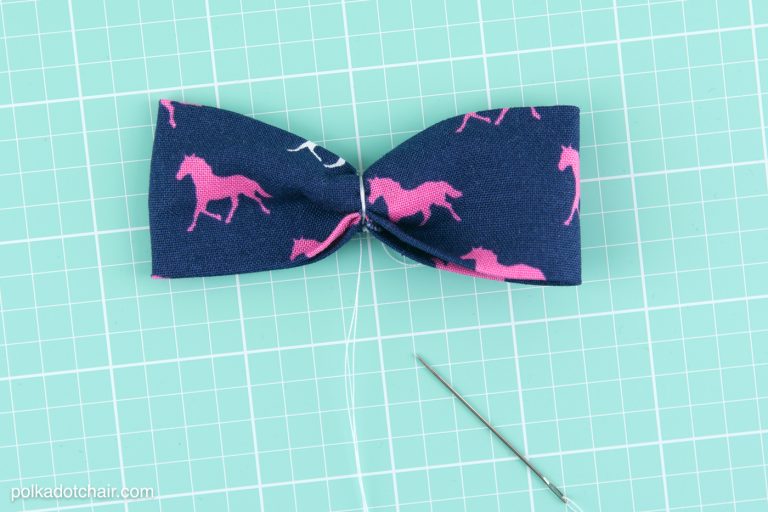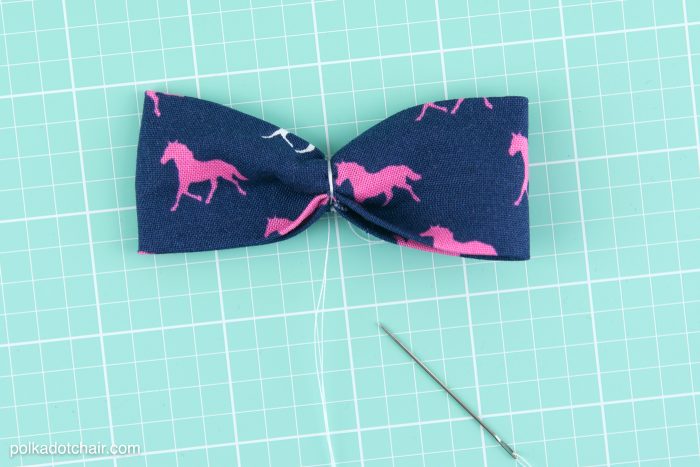 Wrap the center with the thread several times.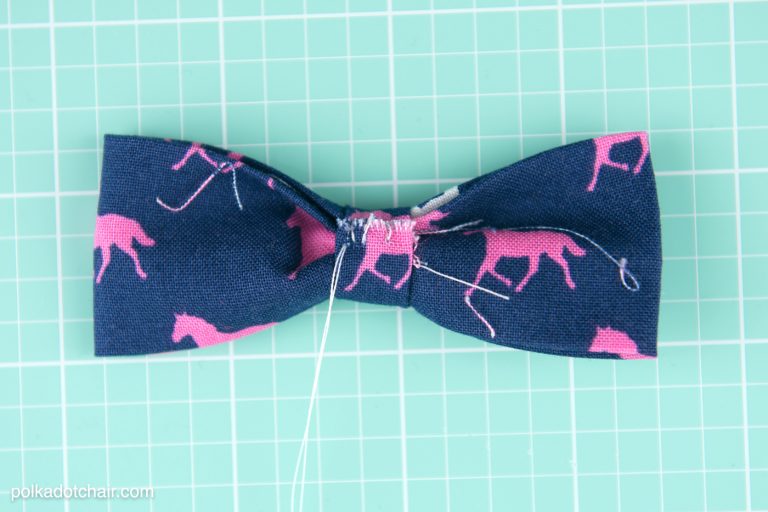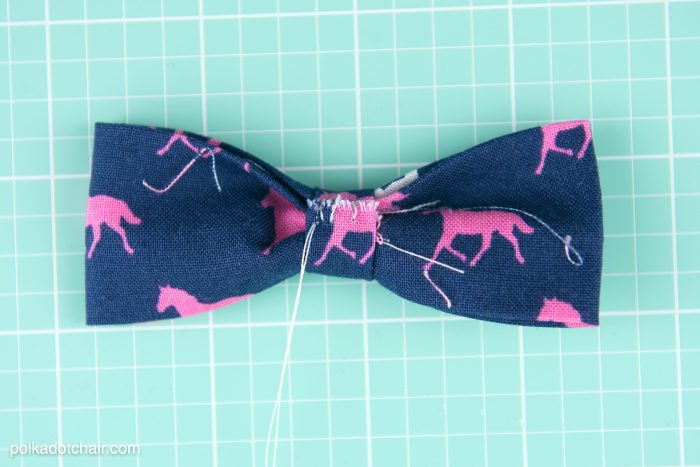 Wrap the folded 1″ wide piece around the bow, cut it so that it is 1/4″ bigger than the bow center. Stitch closed on the wrong side of the bow.
If you're making hair clips at this point you can tie off the thread.  You'll then feed a bobby pin through the back and secure it with a bit of hot glue.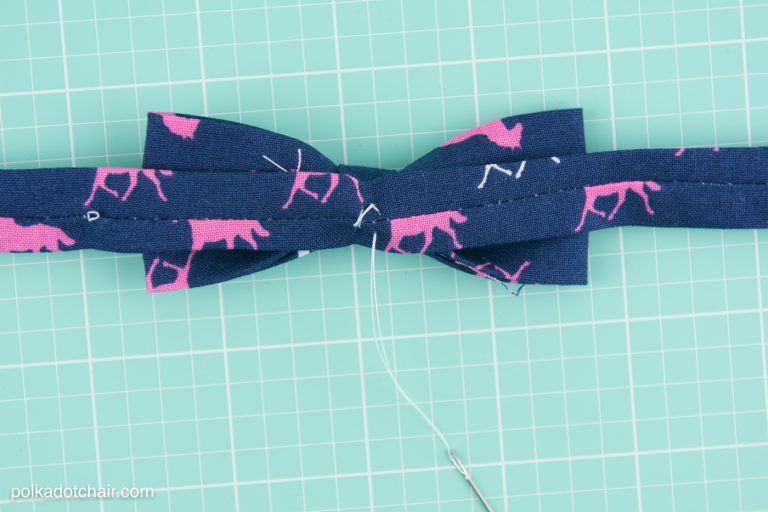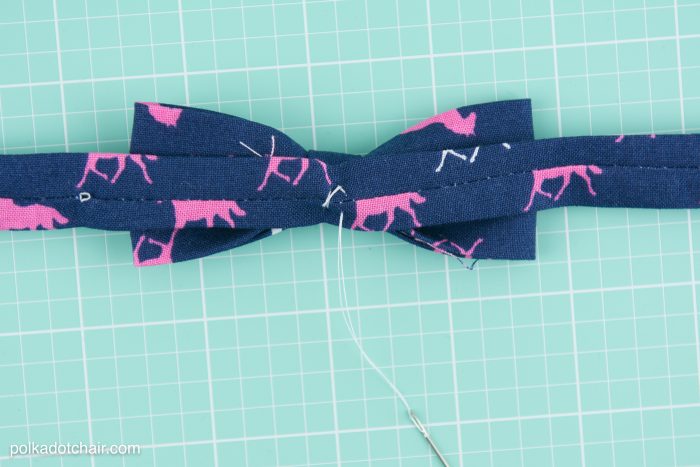 To make the bracelet stitch the bow to the center of the sewn and pressed 1 1/2″ x 7″ piece of fabric.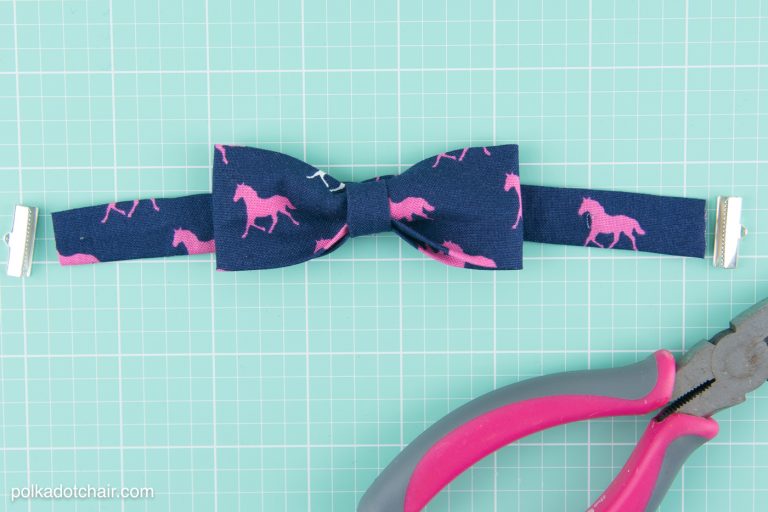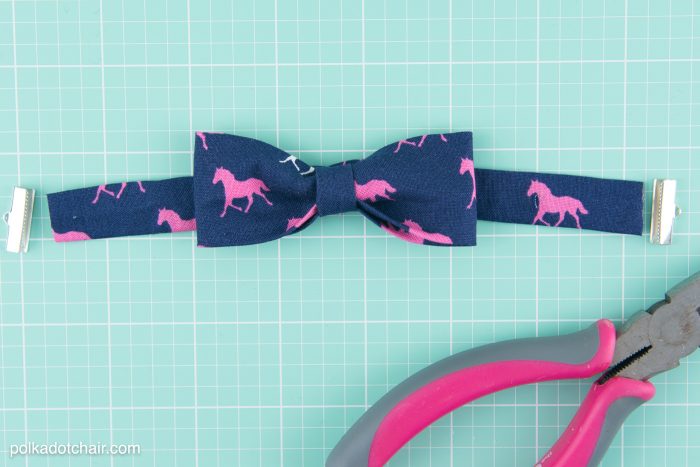 Attach the fasteners to each end of the bracelet then attach a lobsber clasp to the fasteners.
You can easily make the bracelet smaller or larger, just cut it before you add the fasteners to make it smaller or add extra links (or a bit of chain) to the fastners to make it a bit larger.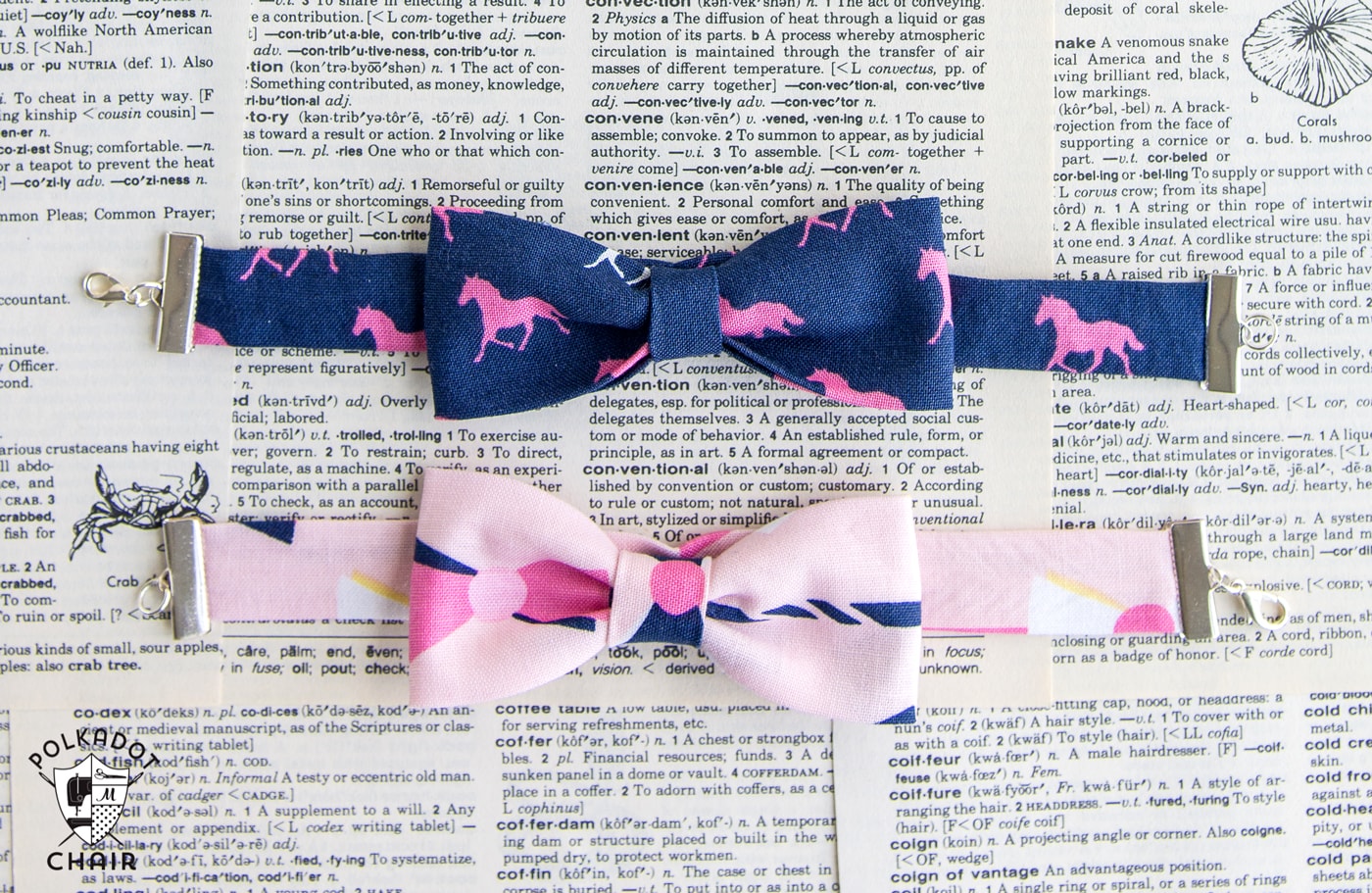 That's it! EASY PEASY HUH! This would make a great project for kids or teens who are just learning to sew.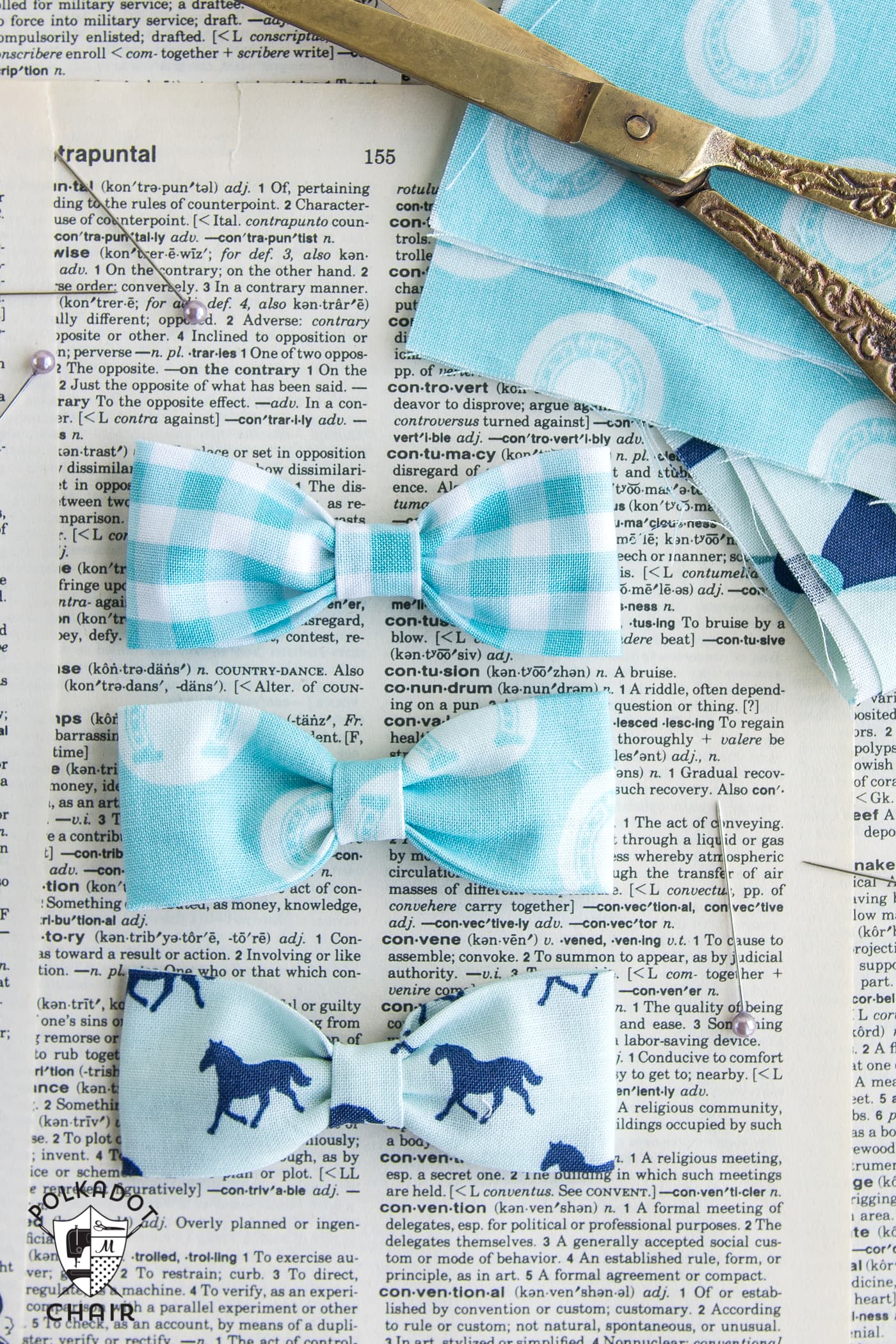 Connect with me:



Print Friendly