Today welcome Ali as a guest contributor, she is here to share with us a tutorial on how to make your own kids Kentucky Derby Hat! If you're looking for more Derby ideas you may also love this post with Derby Party ideas or this post on how to make a Kentucky Derby Fascinator!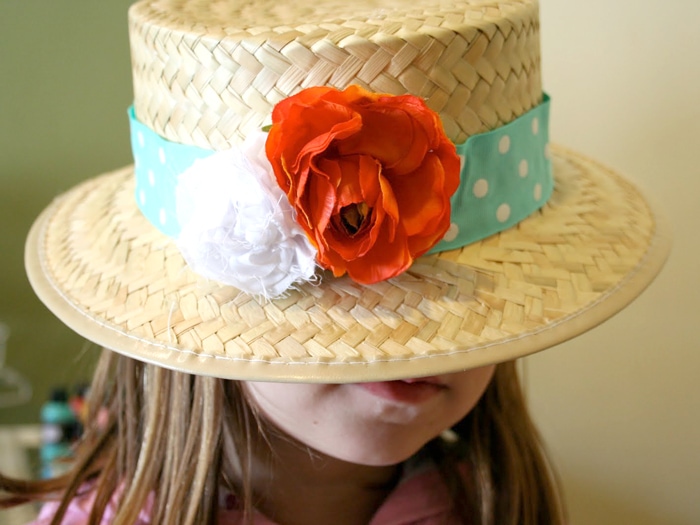 happy derby everyone! my name is alison. i write a craft blog (currently a little neglected) called she's one crafty mama. i live in park city, utah, but lived in louisville for four years while my husband was attending dental school. while i was there i really grew to love kentucky and its unique culture, a big part of which is the kentucky derby. i was fortunate enough to attend the derby in 2004 and let me tell you, it was SO MUCH FUN! especially seeing the women in their hats. for those of you who may not know, it is a long-standing tradition to wear a really fabulous hat to the derby.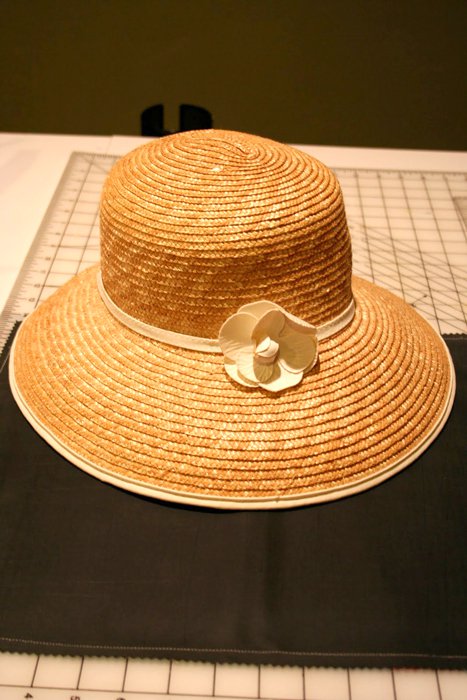 this is the hat that i chose for my derby experience. i went simple because i am a simple type of gal, but some get really fancy and fun.
(this is one from the infamous infield, which two of my brothers braved when we went in 2004.)
i still love to celebrate at derby time every year. my oldest daughter was born in louisville and i like her and her siblings to know what a great tradition the derby is. one great way to share that with them, is by making their own derby hats. today, i would like share a couple of ideas for making your own derby hat with your children.
the first (and very simple) idea is to just buy or use any hat (i picked some up from a local party store) and embellish.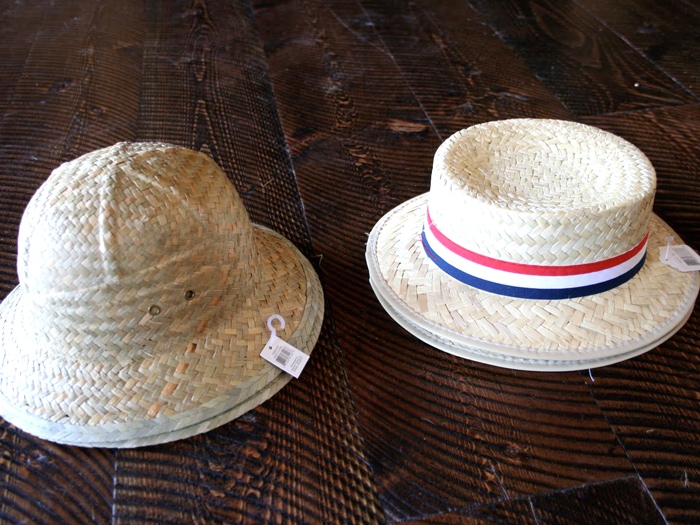 i used ribbon glued around the edges and other accoutrements such as, rolled fabric flowers, silk flowers, felt flowers, etc. literally, whatever you have laying around and what looks good to you will work just great.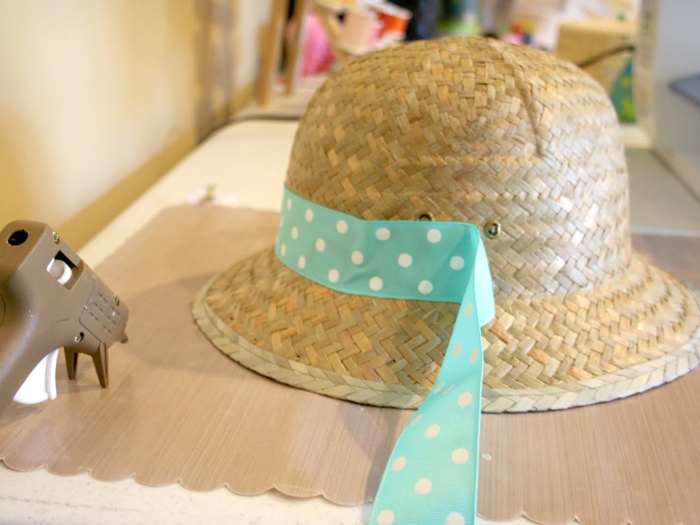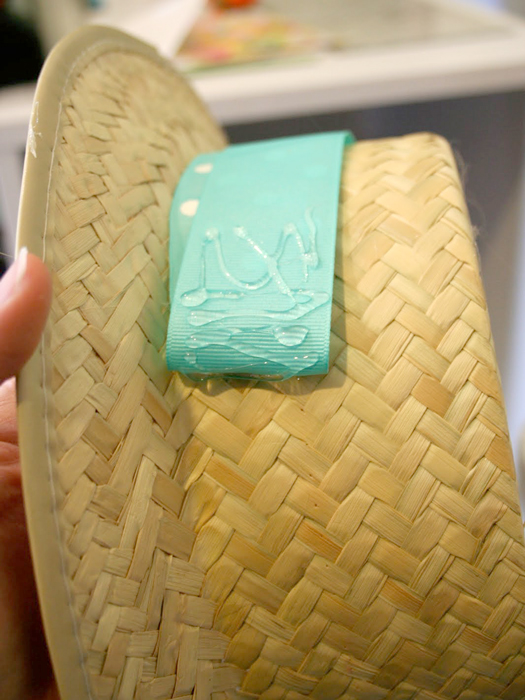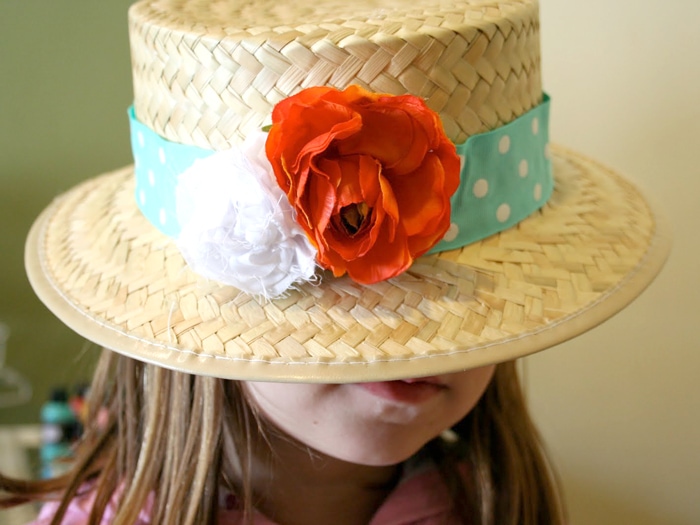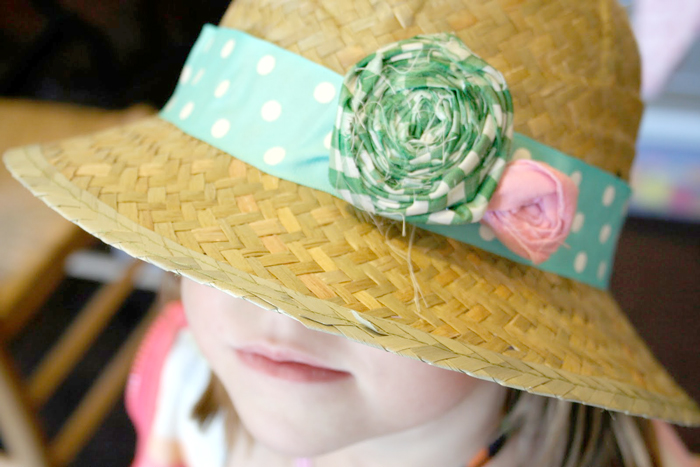 one fun idea to make the hat especially fancy was to make pom poms out of tulle and then sew them on to the hat.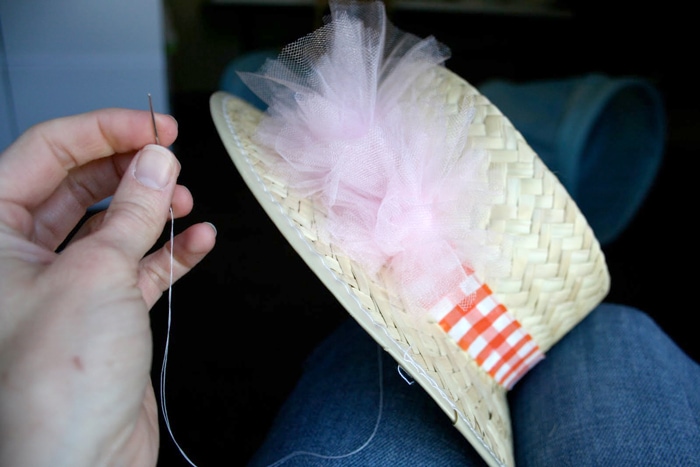 this one is mine.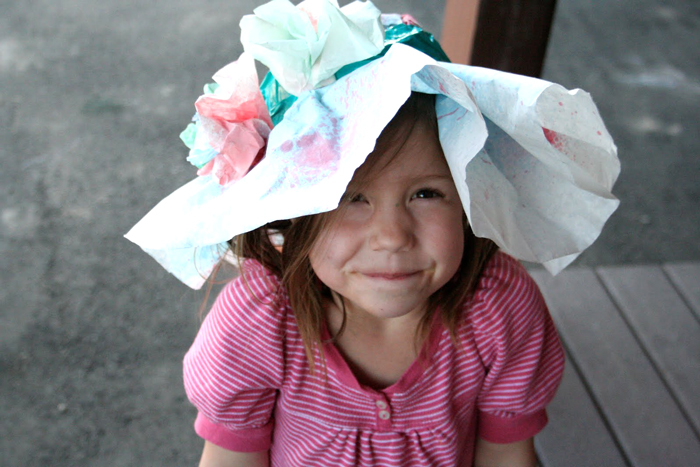 the second idea is a hat that the teachers at my daughter's prechool made (with the kids of course) with a product called texas snowflakes. i ordered them from discount school supply but you may be able find them at a local arts and crafts or school supply store. they are basically huge coffee filters (you will also need regular size coffee filters for the flower embellishments, as well).
you will also need watercolor paints, either in a palette or liquid spray form, duct tape and a stapler.
first we colored them with watercolor paints. you can paint right on the hat material or spray on with the liquid watercolors.
my girls chose to go light on the paint, but layering lots of different colors on looks great too.
after the hat is dry, use duct tape (there are lots of great colors out there) to shape the body of the hat. (sorry for the poor photos: hard to do and take a picture.) center the hat material on the head and wrap the tape around to make sure you have the right size. this can be kind of tricky, but luckily if you mess up, the duct tape comes off easily, so you can start over or just cover with another piece of tape to hide any mistakes.
then onto making your flower embellishments. simply paint two coffee filters the same way you did for the hat piece and let dry (i did different colors for each filter.)
pinch the center off the first filter and bring outside edges into a flower shape. staple.
this will be the center of your flower.
wrap the second filter and the first and bring up the edges the same way you did with the first.
staple both bases of the flowers together. you may need to turn the base flower and staple again so that the base stays closed.
then the decision is to scrunch or not to scrunch. i like to scrunch.
to attach to the hat, put the base of the flower in the crease between the brim and the body of the hat, fold the brim up and staple until secured. you can repeat this with however many flowers you choose.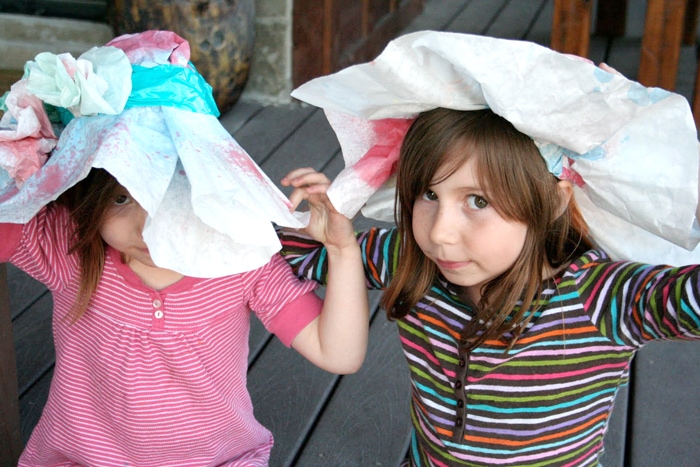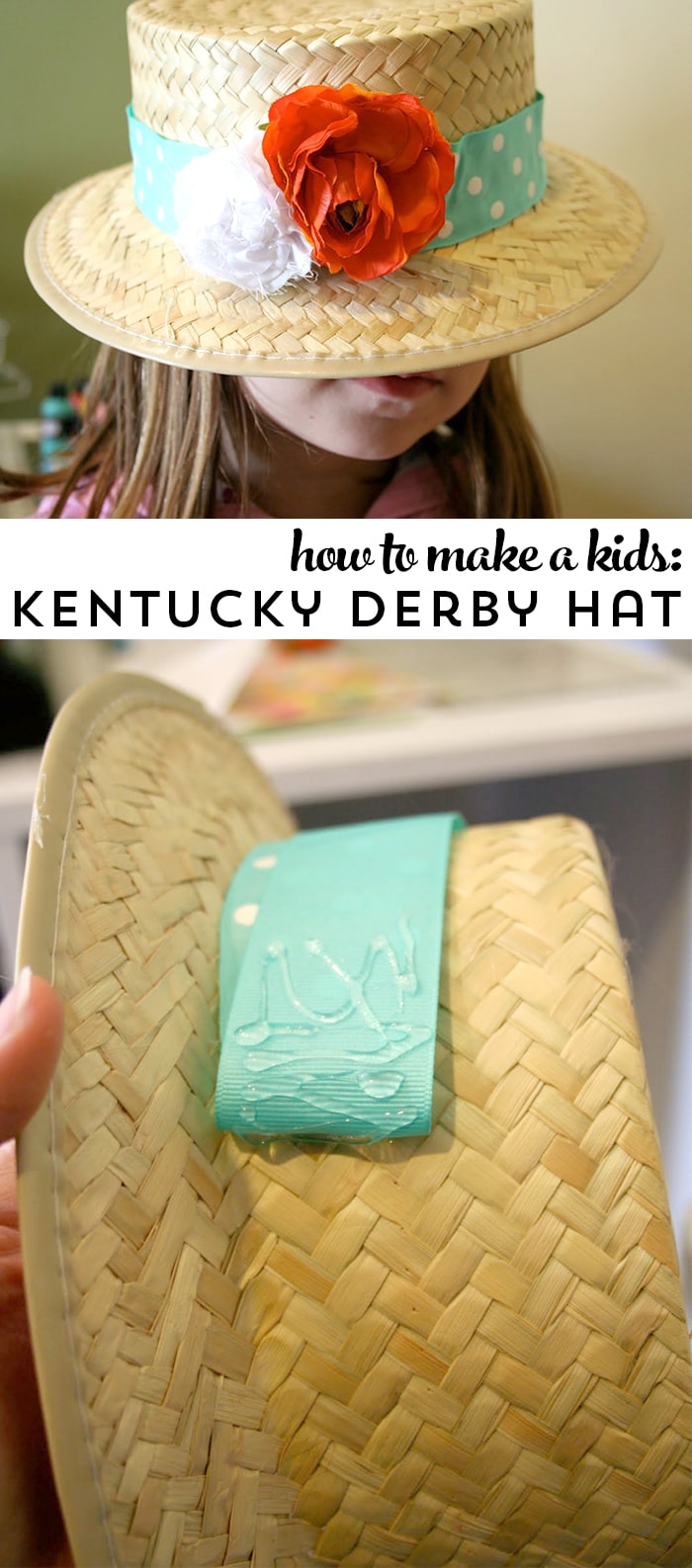 a little windy for paper hats.
so there, i hope that gives you a good starting point for making your own hats to celebrate the kentucky derby. now go and have a piece of derby pie. (hopefully someone is sharing a recipe for that!)
****************************************************************************************