Today I've got a clever and simple last-minute neighbor gift idea for you guys! I've even included a free printable tag to help you out! If you like this project then you may also like these Santa Mason Jar Christmas Gifts.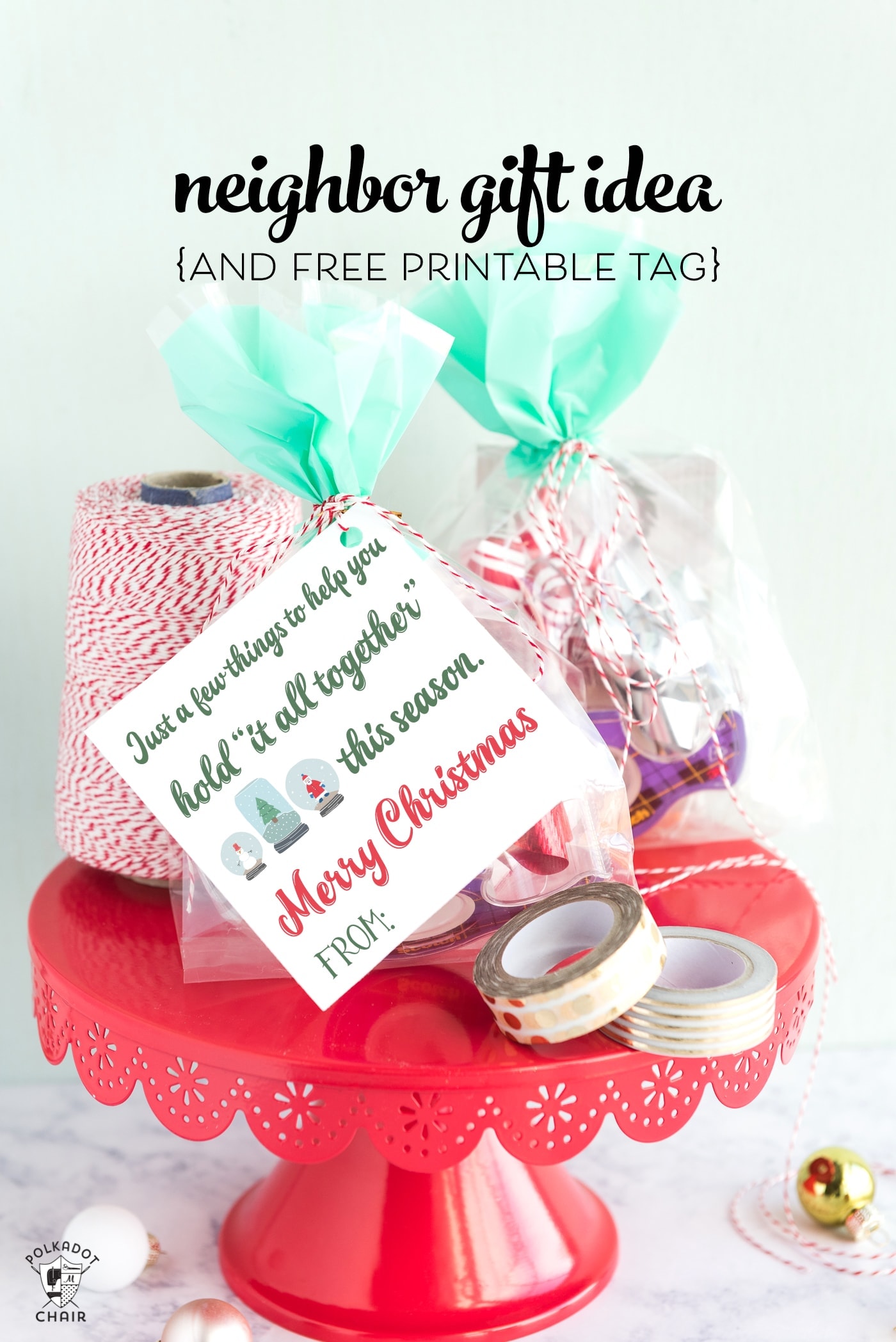 Table of Contents
Ack! What are we at now, 5 days until Christmas!! I'm sitting here right now without all of my neighbor gifts made. Usually, they'd be done right now. Although our family tradition is to deliver them on Christmas Eve, so I shouldn't panic yet.
It started out years ago as a way to keep the kids occupied during the day on Christmas Eve. When they were little they used to drive. me. crazy. asking when it was "time" to do something.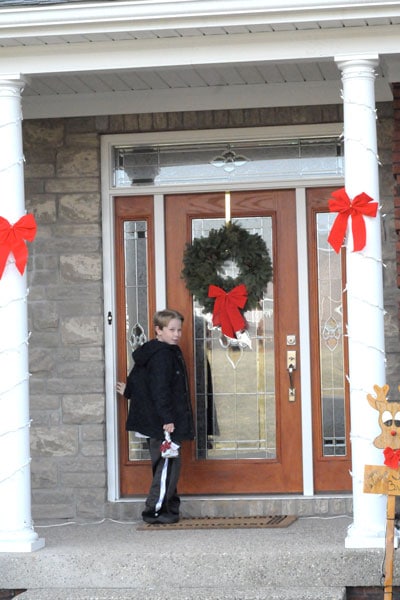 Our Family's Christmas Eve Traditions
One year we all donned Santa hats, loaded up the minivan, blasted the Christmas music, and made the rounds delivering gifts to our friends and neighbors.  Each kid took a turn taking the gift to the door. 
We had so much fun that year that we turned it into a yearly tradition. Now all my friends know don't think I'm a flake, we just deliver later than everyone else *wink* (Although I'm sure there are still quite a few that think I'm a flake, and they'd be right LOL!)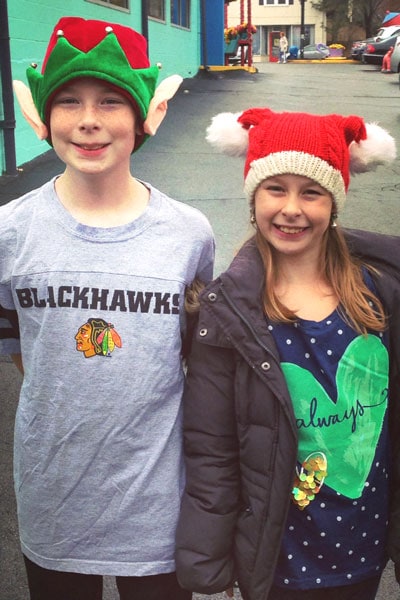 (back when they were smaller— man how time flies)
Since we deliver on Christmas Eve most of our gifts are "last minute appropriate". We've taken Cookies for Santa, dessert for Christmas Eve Dinner, and boxes of chocolates in the past.
Punny Neighbor Christmas Gift Ideas
This year, I thought it would be fun to make a "punny" Christmas gift. Since I'm always joking that "I"m barely holding it all together" by Christmas Eve I thought I'd just "go with it" and make a fun last-minute neighbor gift idea with that same theme.
The tag says: "Just a few things to help you hold it all together this season. Merry Christmas".
Making this gift is simple you'll need (contains affiliate links)
Neighbor Gift Idea Instructions
Supplies
Directions: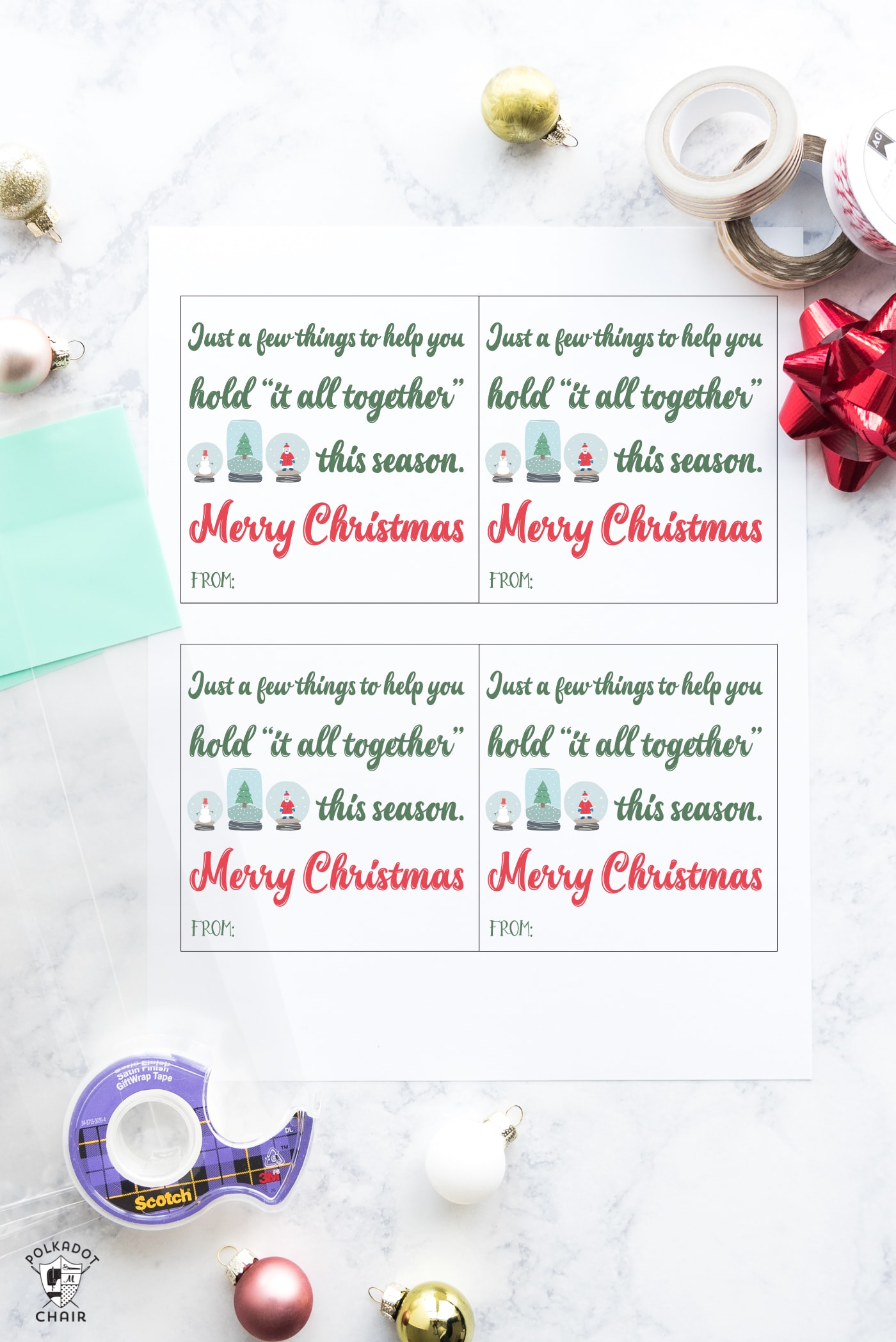 Print out the tag on cardstock and cut out.
Add your supplies to your cellophane bag and tie it with a bit of bakers twine.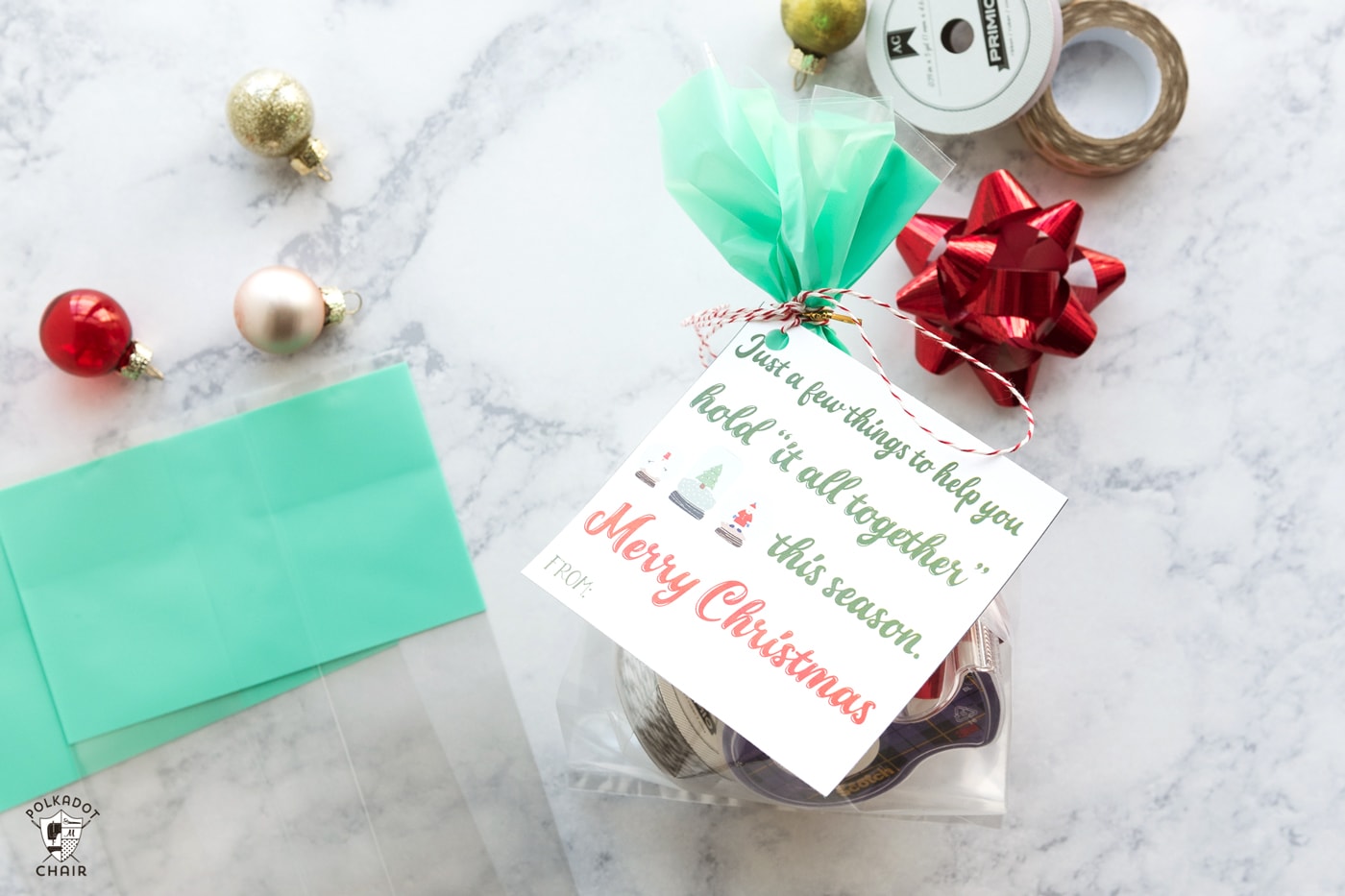 Add your tag and you're done.
If you want to jazz it up a bit more you could add a gift card for someone's favorite treat too!
I have one more project to share with you this year. I always keep blogging Christmas stuff right up until the day mostly because I'm not done with all of the projects yet!
If you're still looking for neighbor gift ideas, here are some of the most popular ones on my site right now –
5 Most Popular Christmas Neighbor Gift Ideas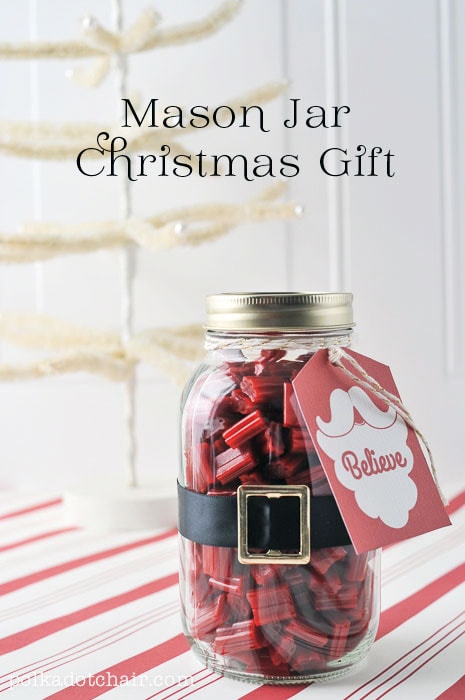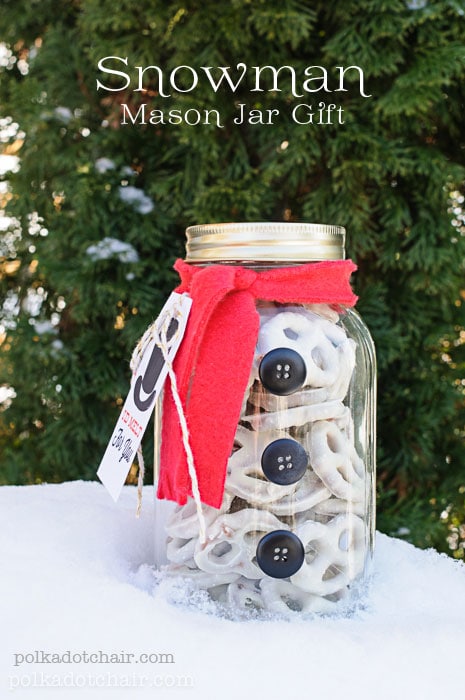 2. Snowman Mason Jar Gift Idea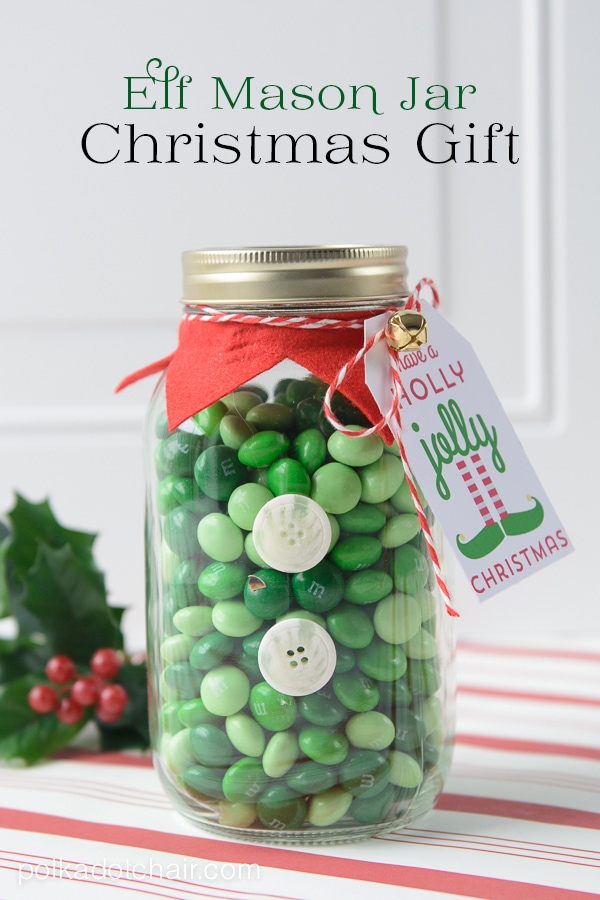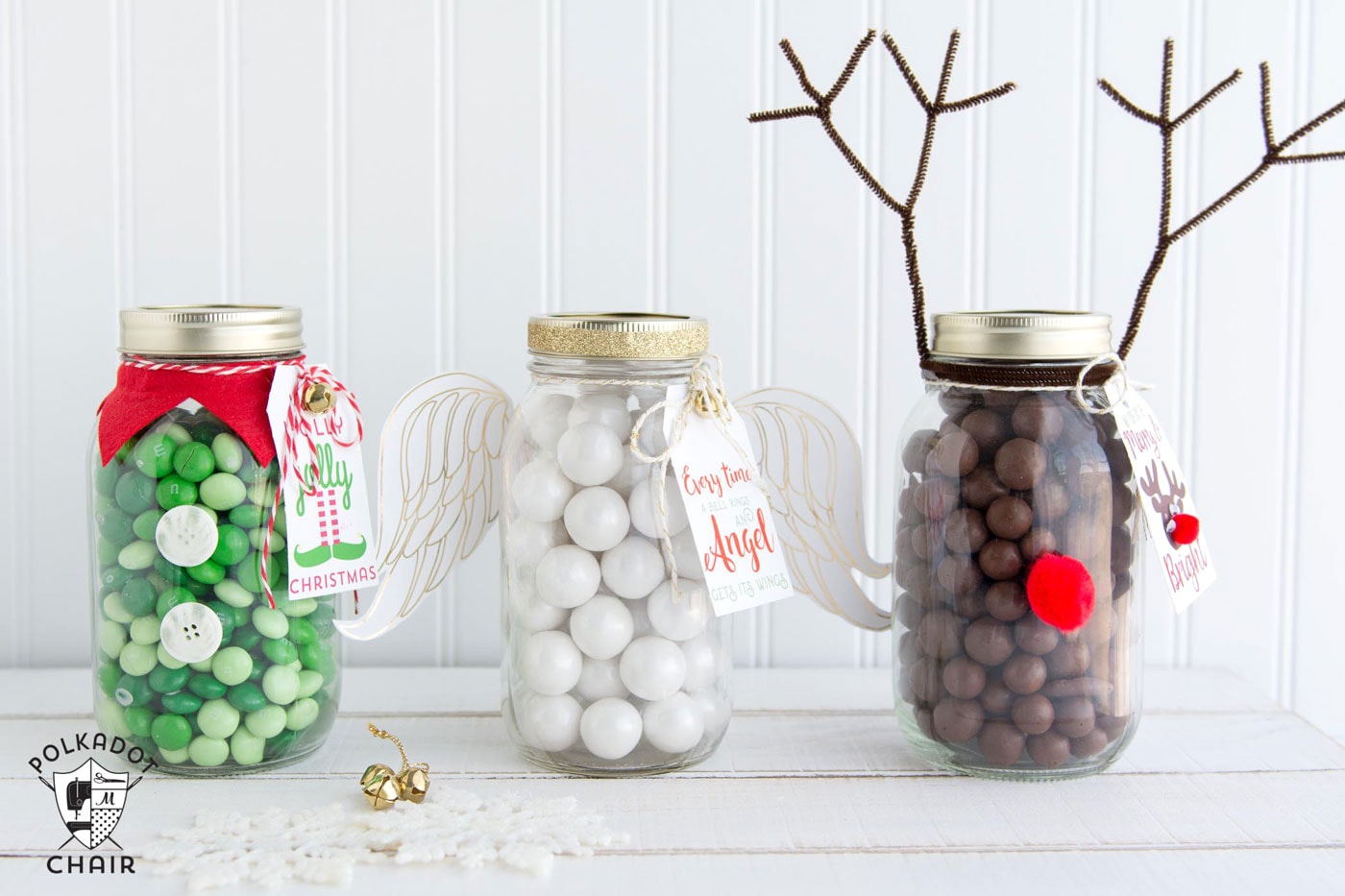 4. Elf Mason Jar HERE – Angel Mason Jar HERE – Reindeer Mason Jar HERE