The shop is loaded up with new sewing patterns and to celebrate I've got a special discount to share with you. Keep reading to find out more!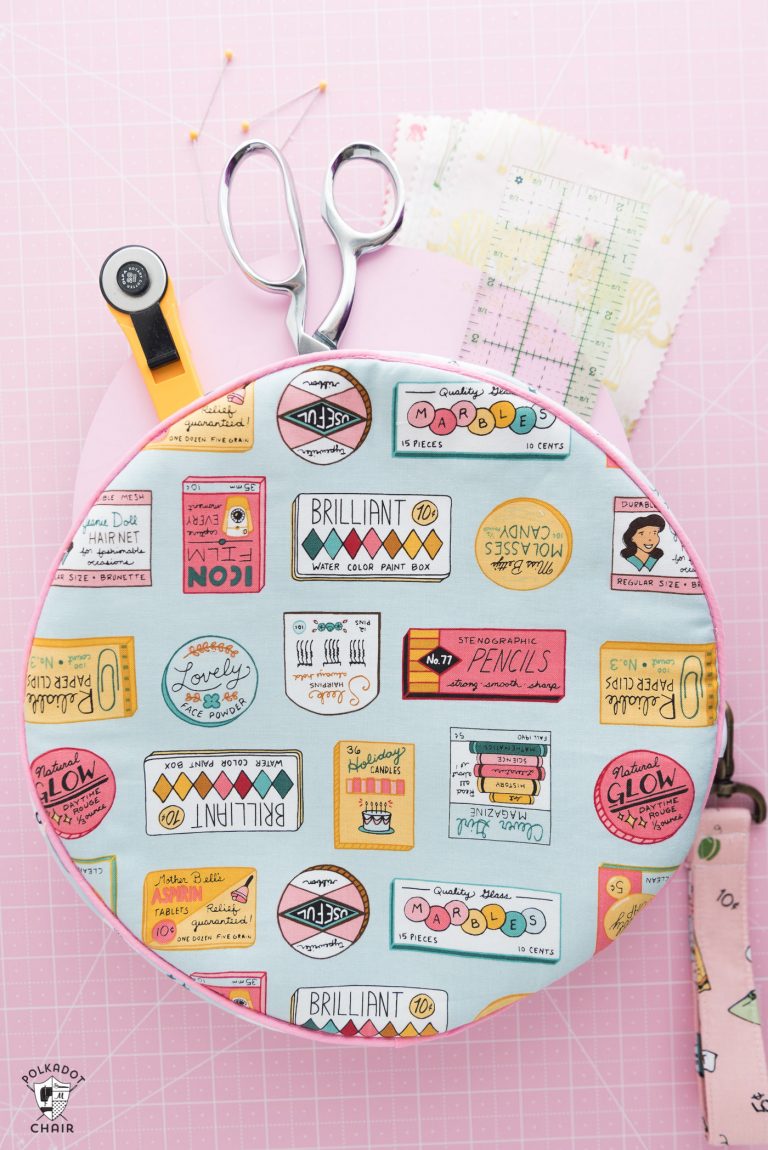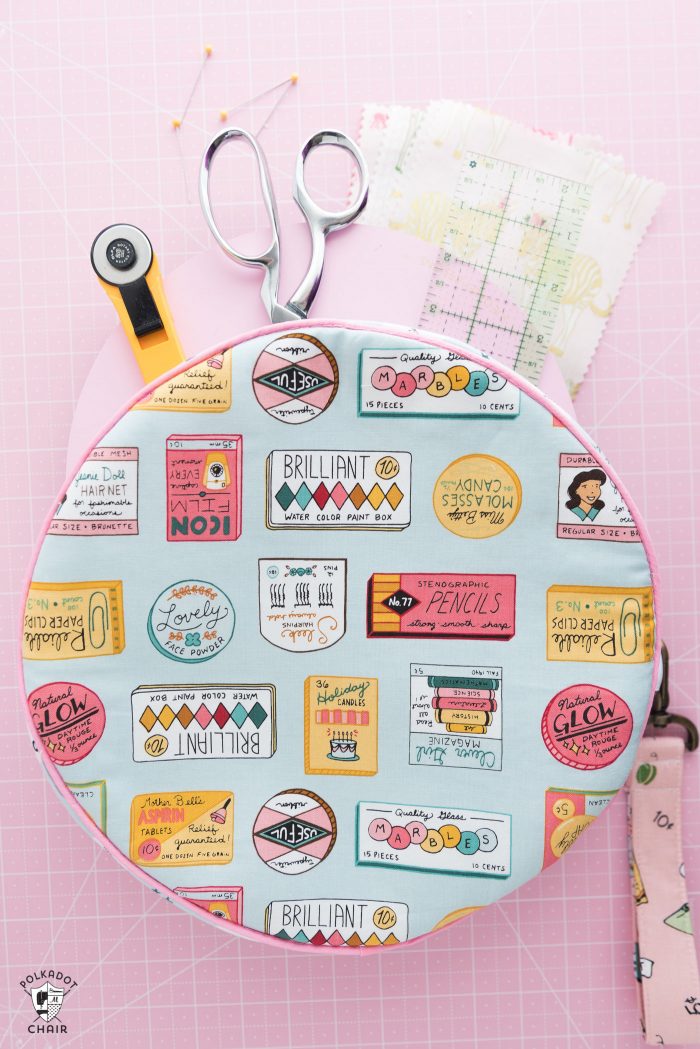 Last weekend I carved out a bit of time to make a project that had been on my "wish list" for a few weeks now. While I was in Utah I picked up some Five and Dime fabric from Riley Blake. As soon as I saw it I fell in LOVE and knew that I'd need to plan a fun project for it. Keep an eye out for Five and Dime fabric at your local quilt shop you can also find it online HERE. (affiliate link)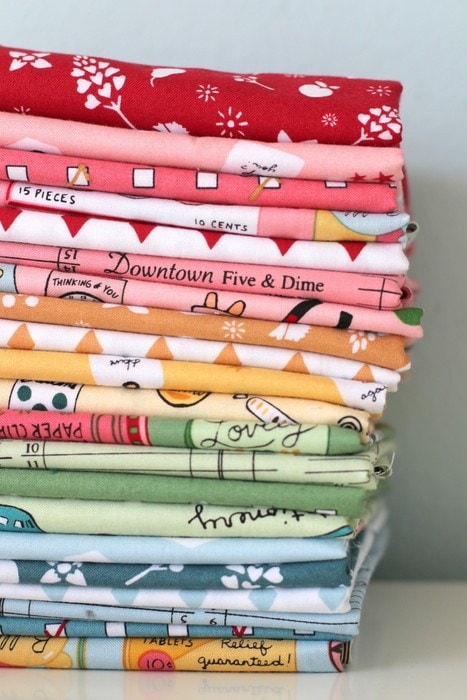 (I stole this image from the Diary of a Quilter site, CLICK over there, she's got a free quilt pattern using the fabric on her blog).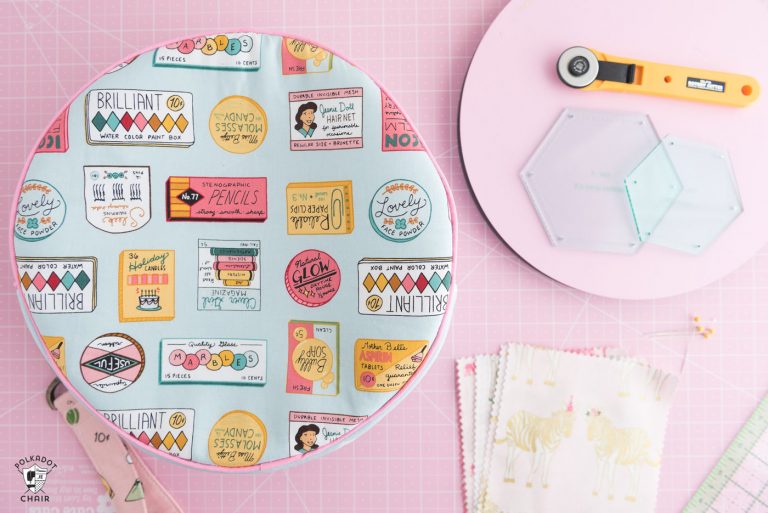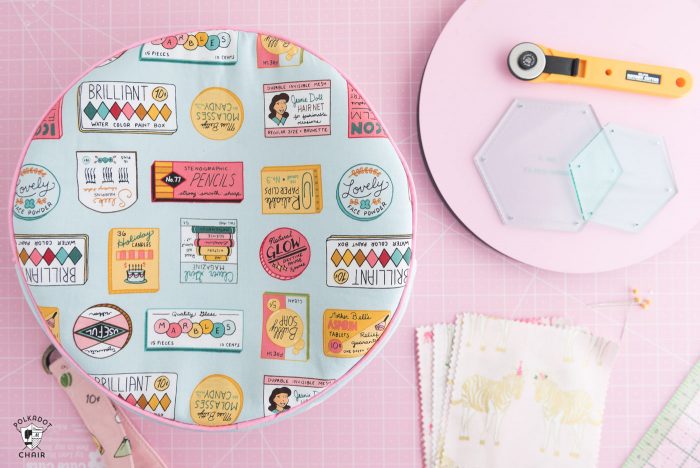 I had been wanting to make a case for my round cutting mat (it's the Sue Daley round cutting mat in case you're wondering). I bought one last year and it's turned out to be a pretty useful tool.  I find myself toting it around with me quite a bit. Since it has a tendency to roll when it's transported I thought a case for it would be a good idea.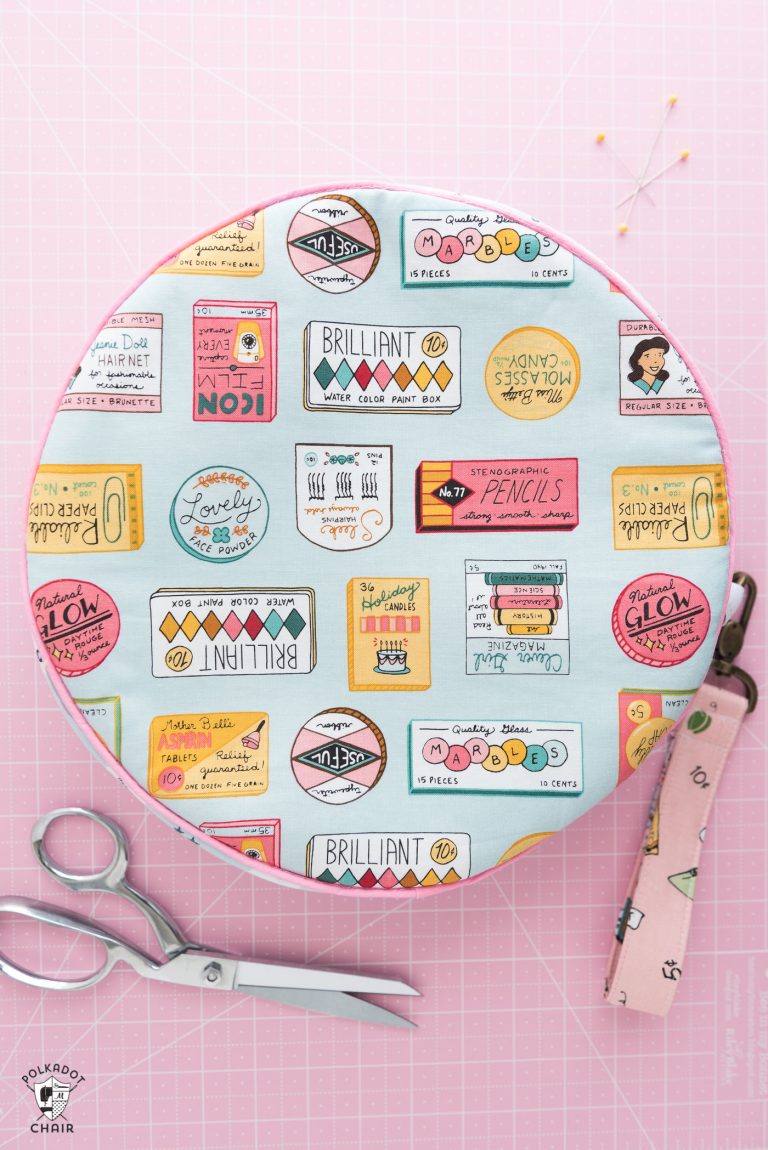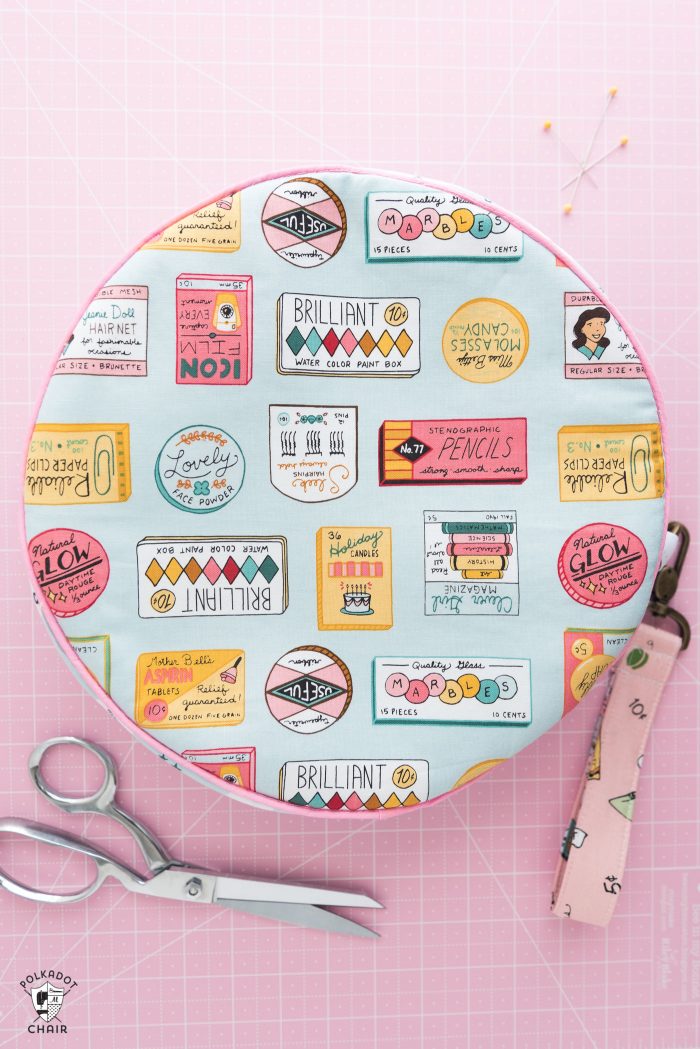 While I was a quilt market last Spring, Sue Daley (who makes the round mat) saw my Round Bag Sewing Pattern (my Alice bag) and said, "If you made that bag an inch or two bigger it would fit my cutting mat!"… I thought it was a great idea and immediately went home and started to draft a 3rd size for my Alice Bag pattern.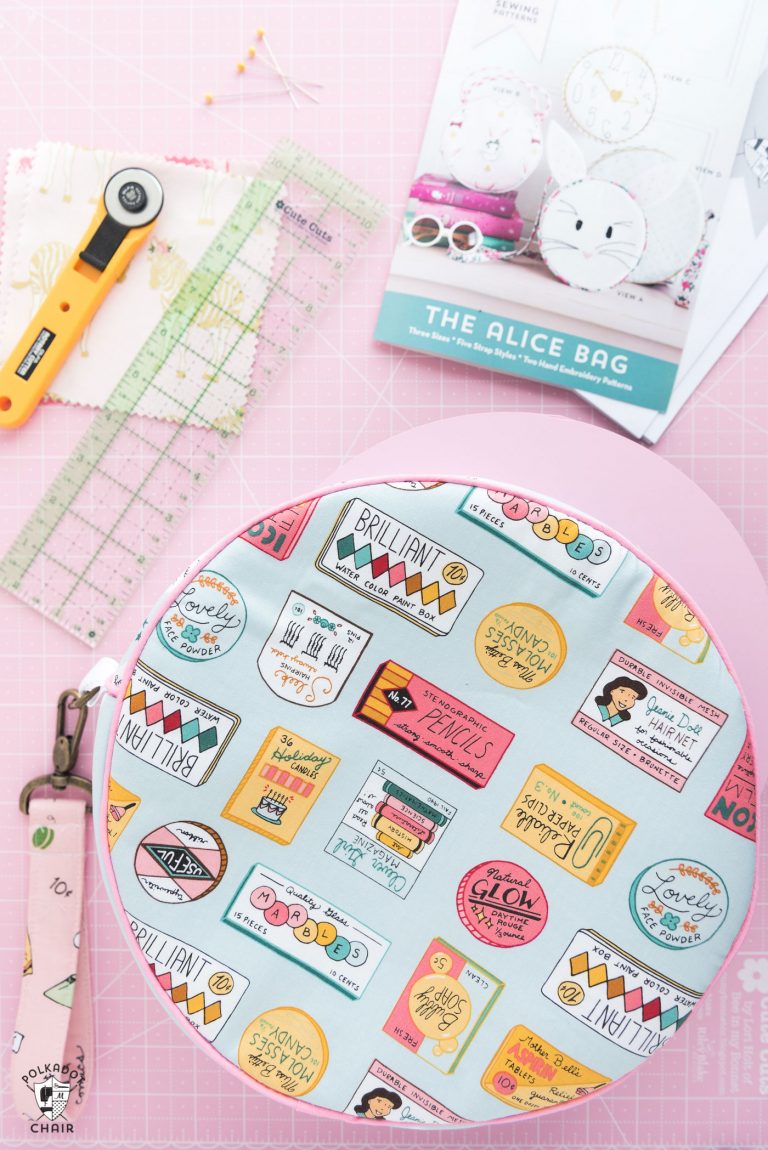 The new bag size is about 11 ½″ in diameter and turns out is the perfect "travel bag" size.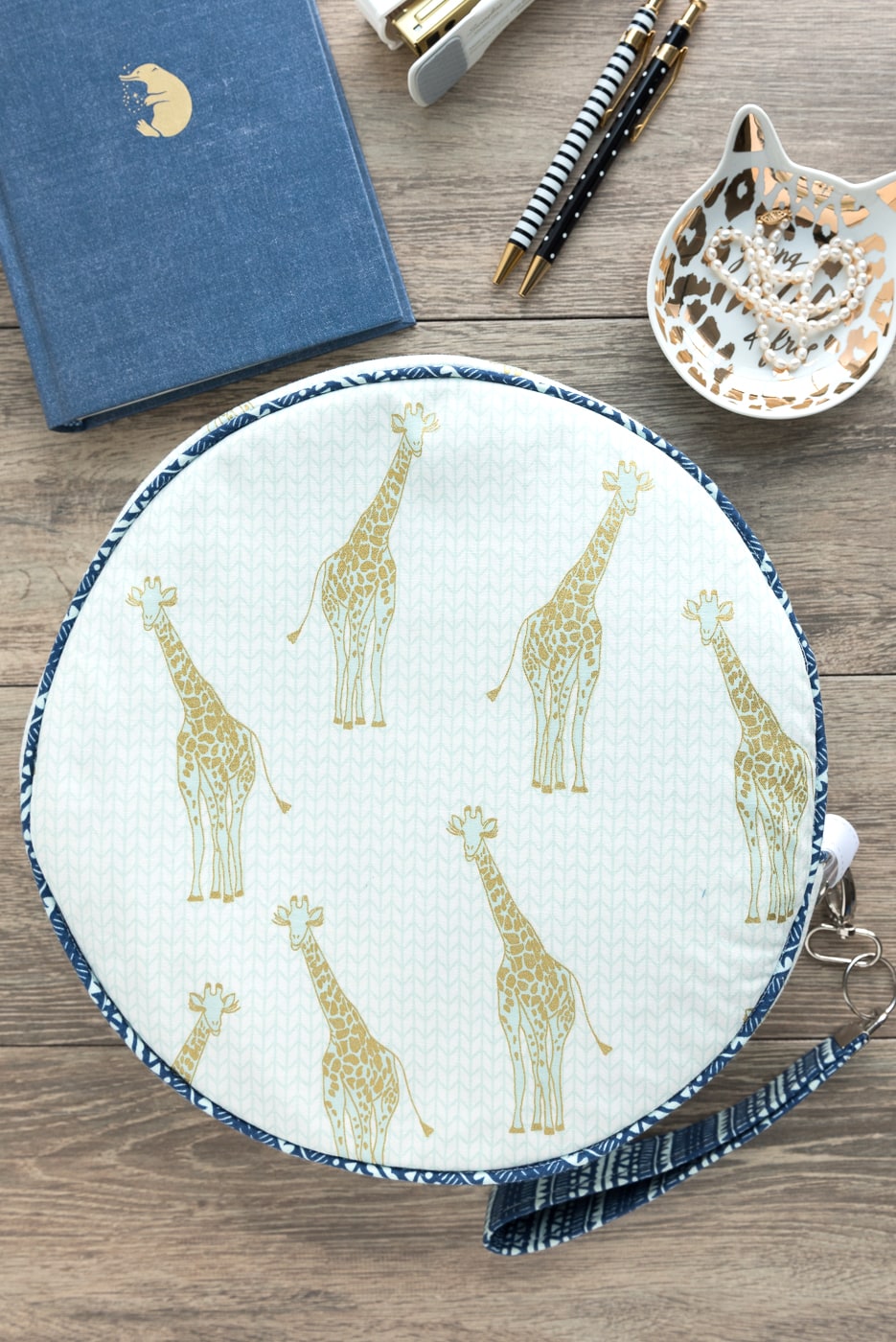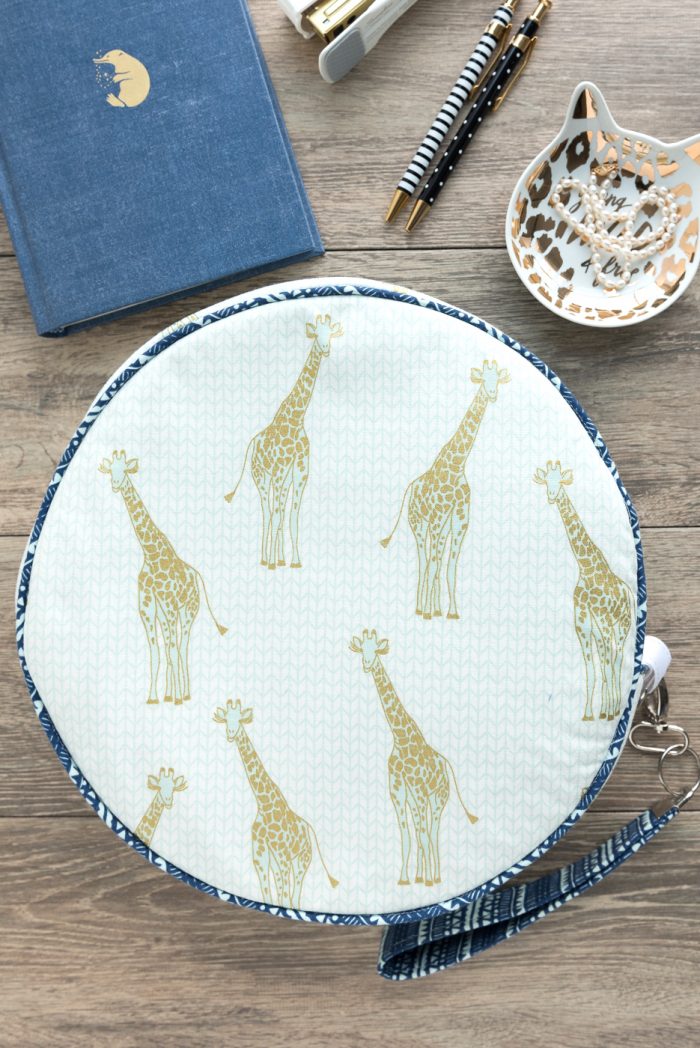 The first larger size Alice bag I made was with my Safari Party fabrics. I did it as a "test" and loved it so much that I ended up using it as a travel bag last summer. The larger size is perfect for holding charging cords, makeup, jewelry and small incidentals.
I spent most of the summer perfecting the pattern and making small tweaks to the other sizes of the pattern. One other addition I made was to add a side attached crossbody strap for the bag (the original pattern had a cross body strap that attached to the back of the bag).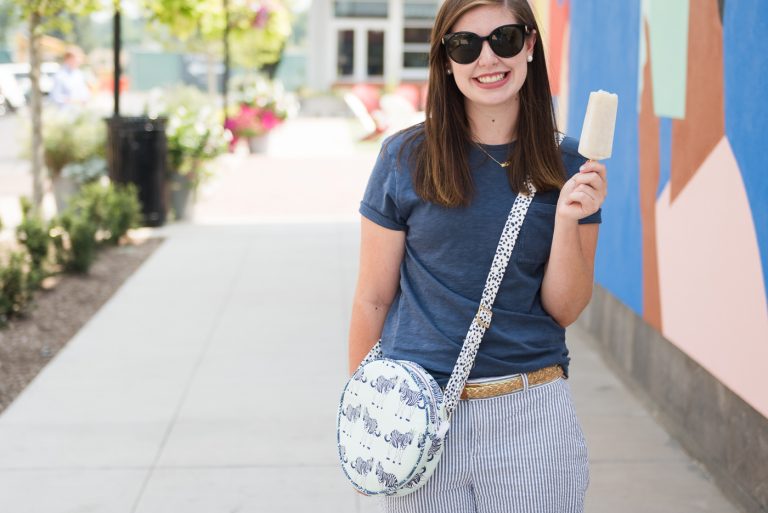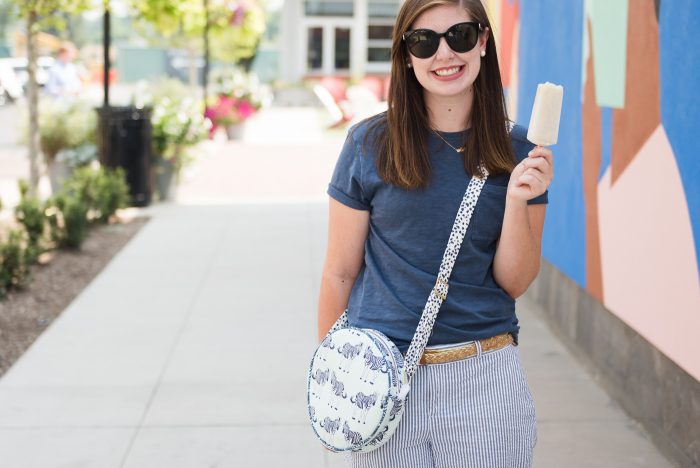 Here you can see the medium bag with the side crossbody strap.
…and here's a shot of all 3 sizes bags together so you can get an idea of how they relate to each other.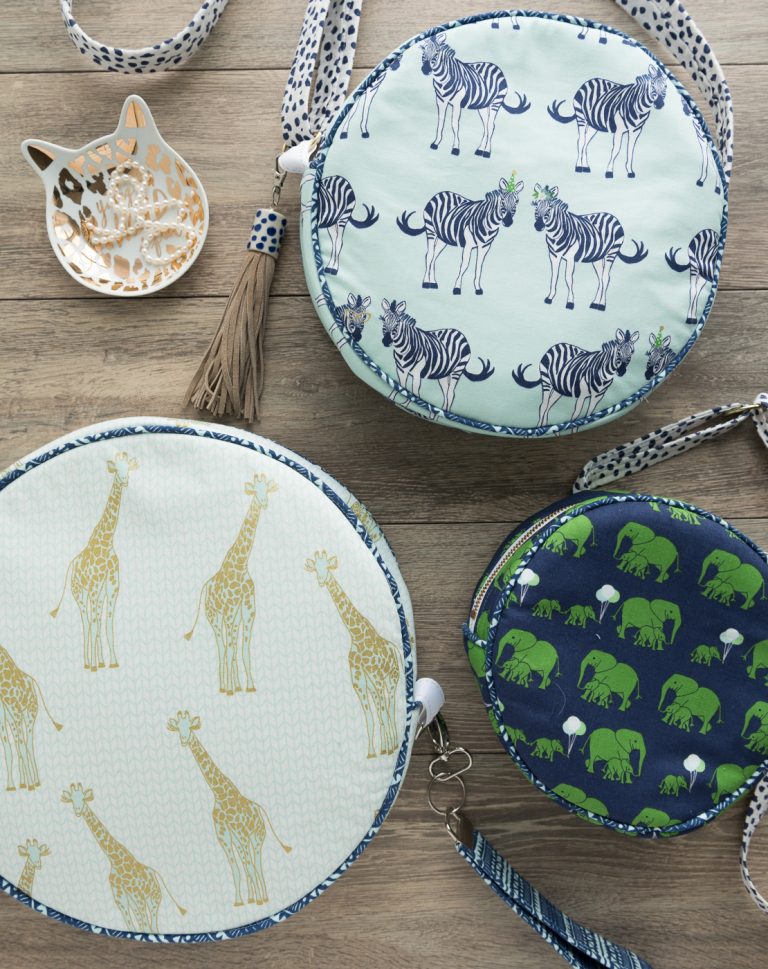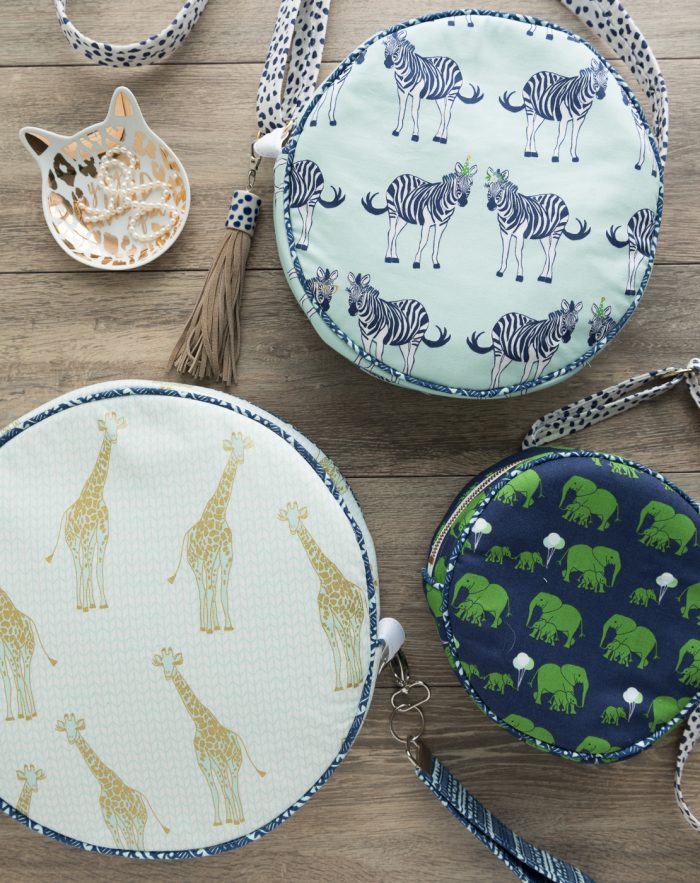 I'm happy to announce that the NEW REVISED pattern is available in the shop in both PRINT and PDF versions!  For those of you that prefer a printed pattern to a PDF you can now order one. If you're a shop and want to carry the patterns you can do that as well. If you bought the old version via PDF you can just download a new copy for FREE. Just click the link in your order again.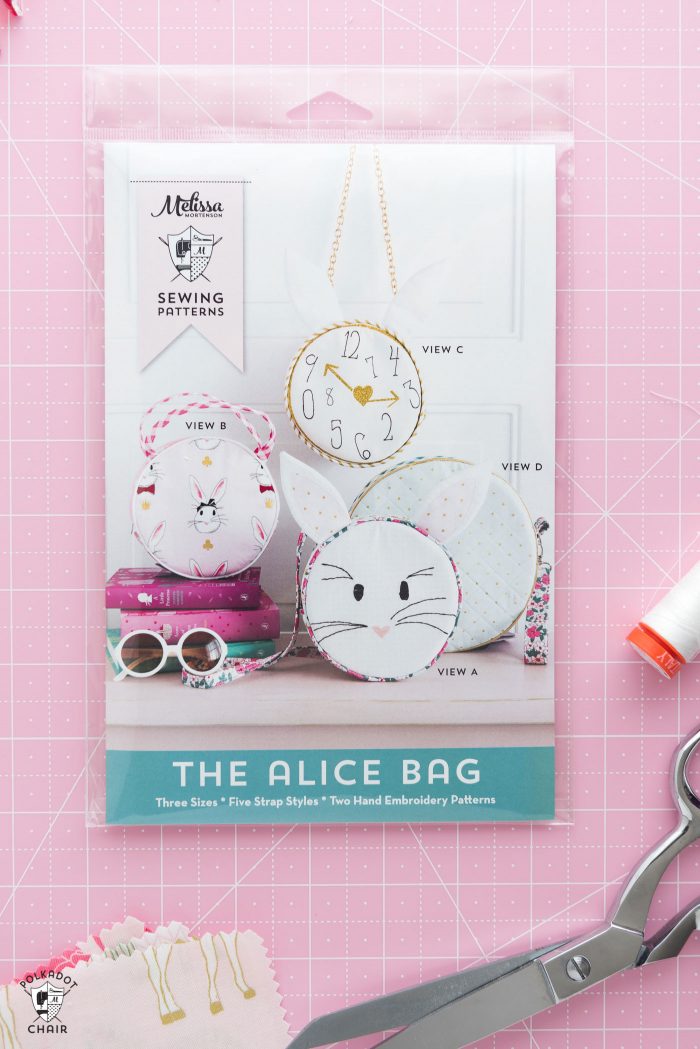 You can order them wholesale from me (just shoot me an email using the CONTACT button above) or from Checker Distributors or Christensen Wholesale.
In addition to the Alice Bag, I've also printed 3 other patterns: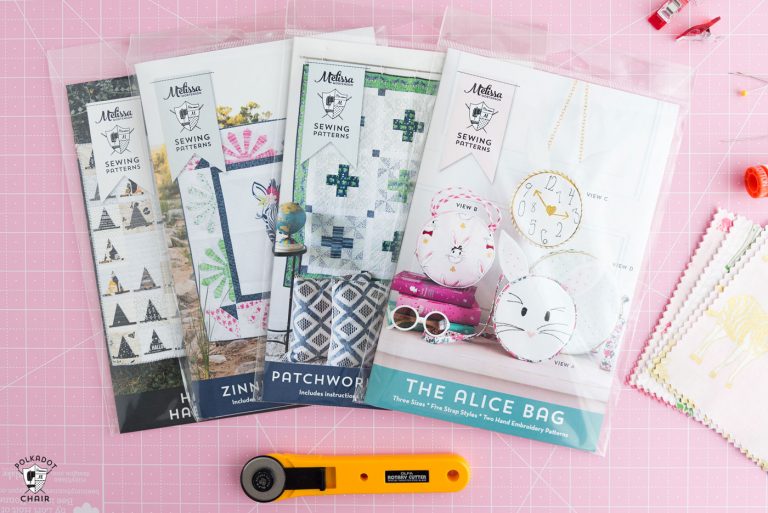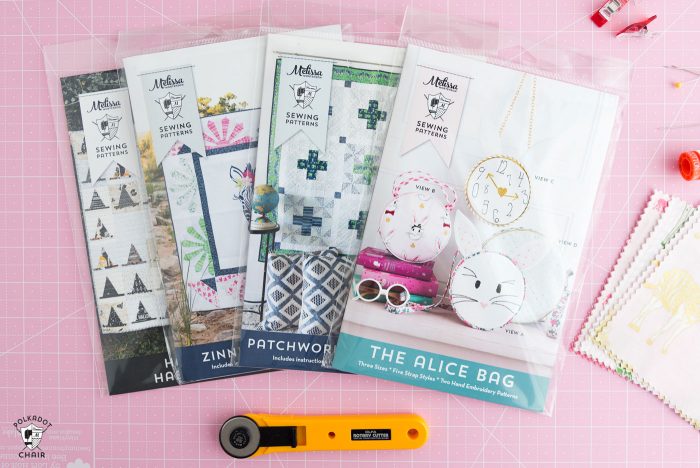 You can now get print versions of the Patchwork Safari Quilt: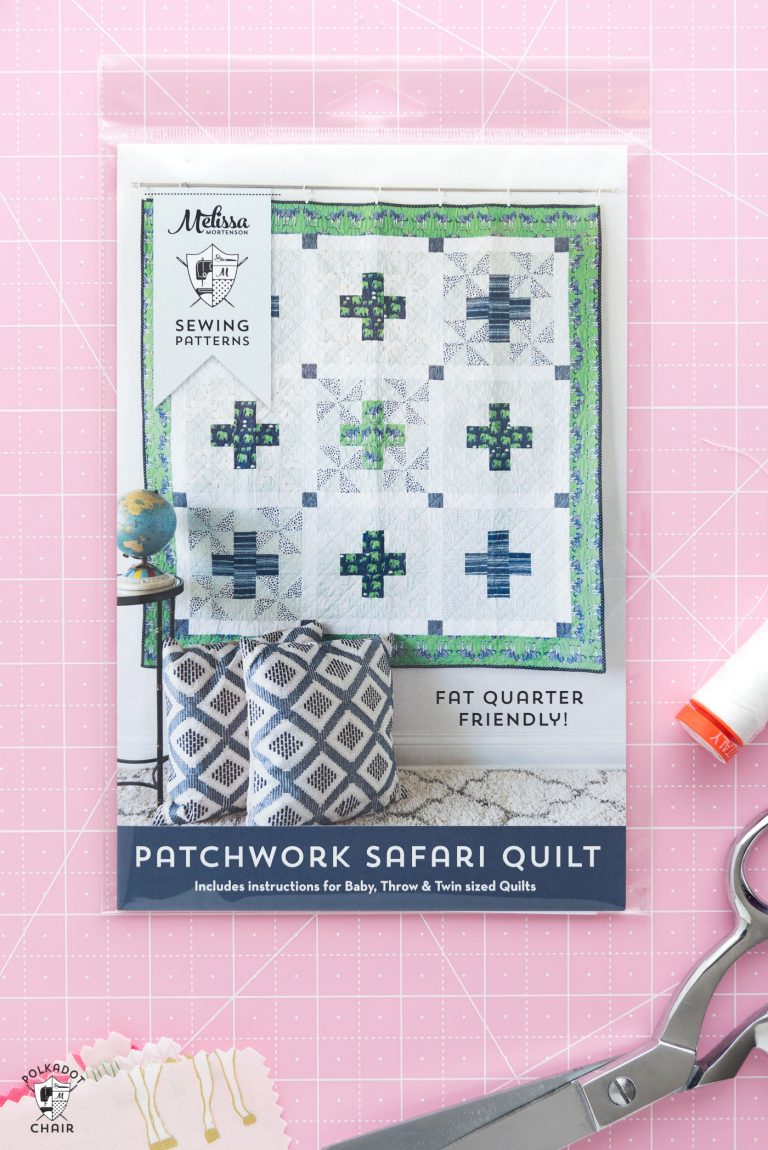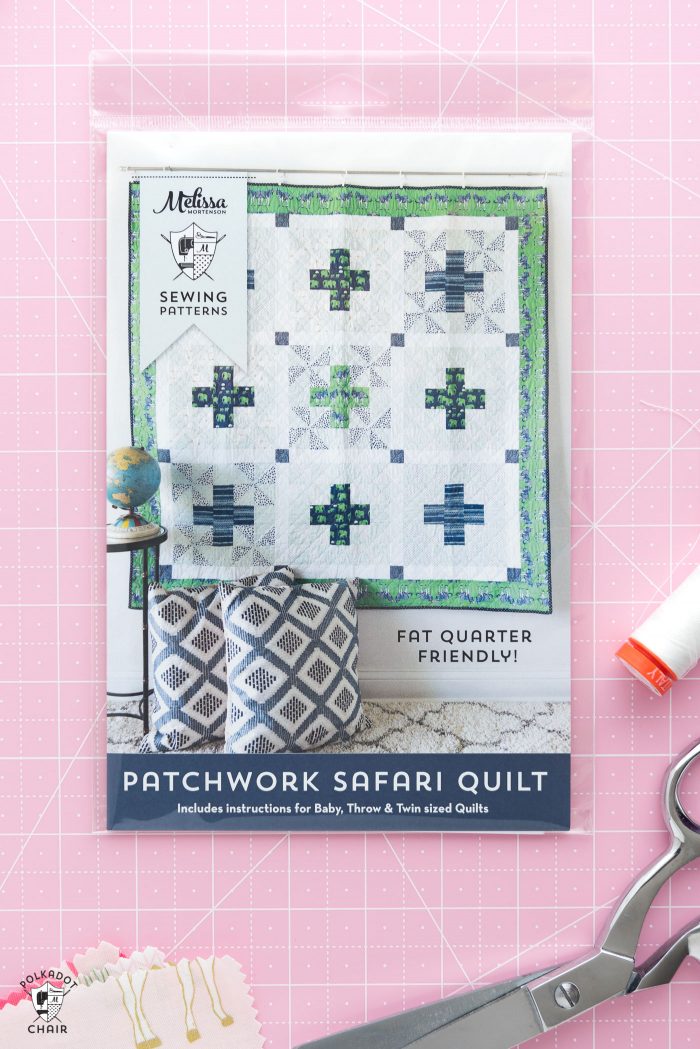 Zinnia Zebra Quilt (with FULL size fold out template for the zebras):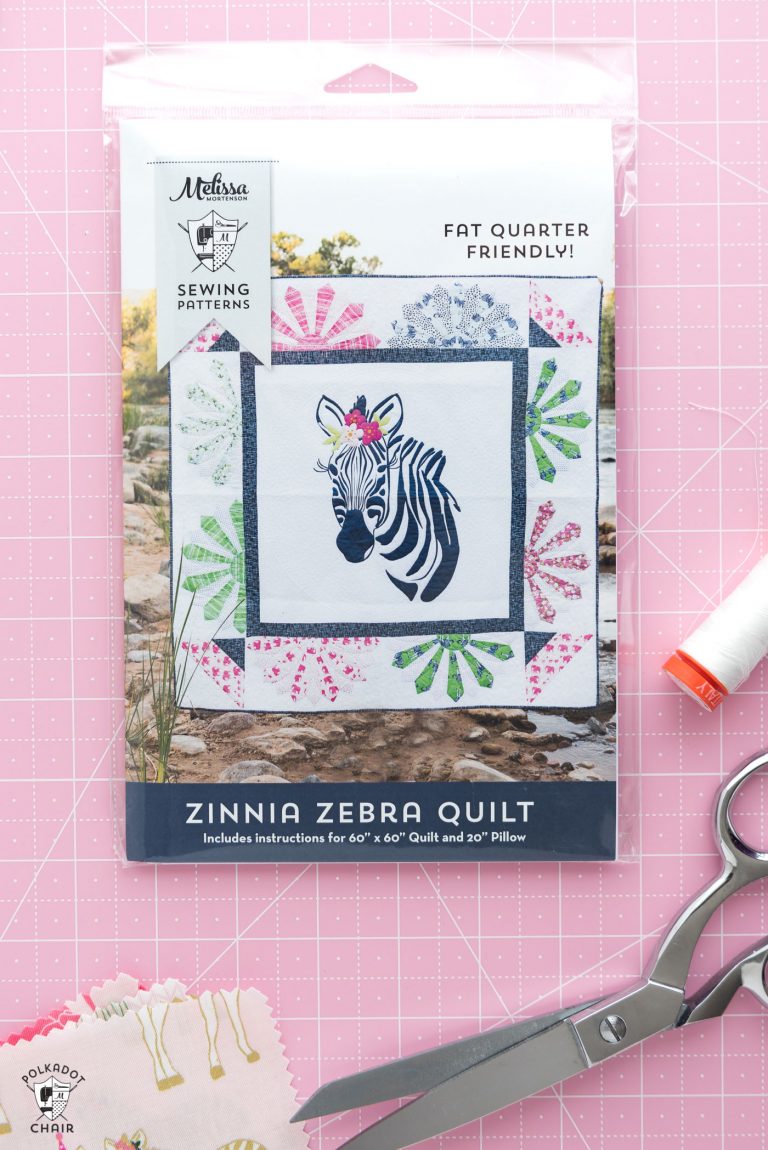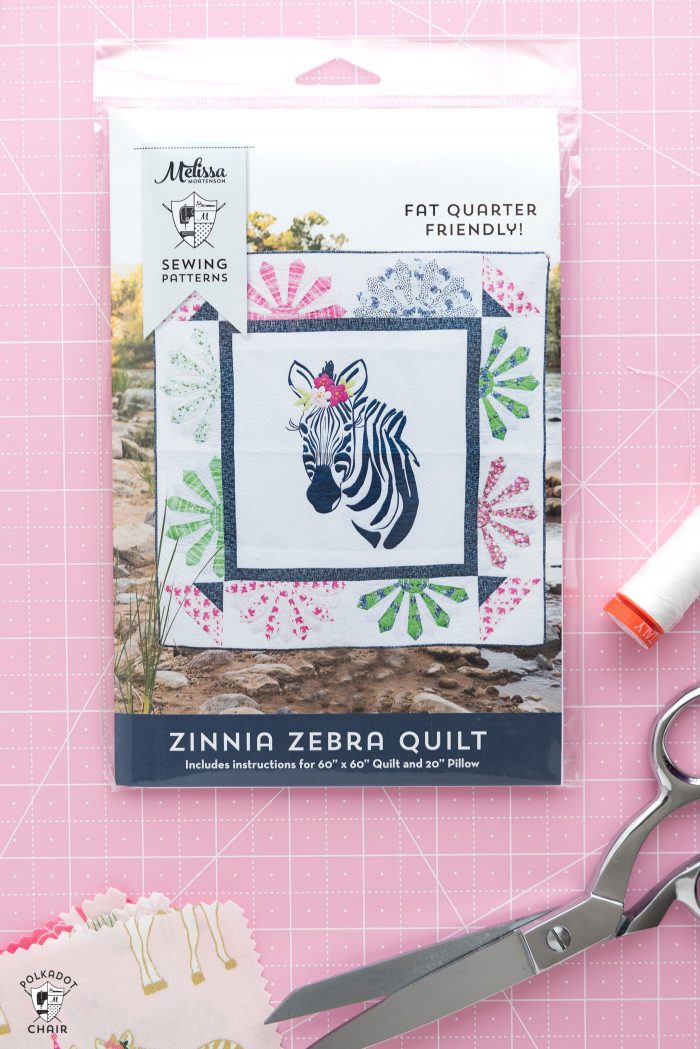 and just in time for Halloween the Halloween Haberdashery Quilt!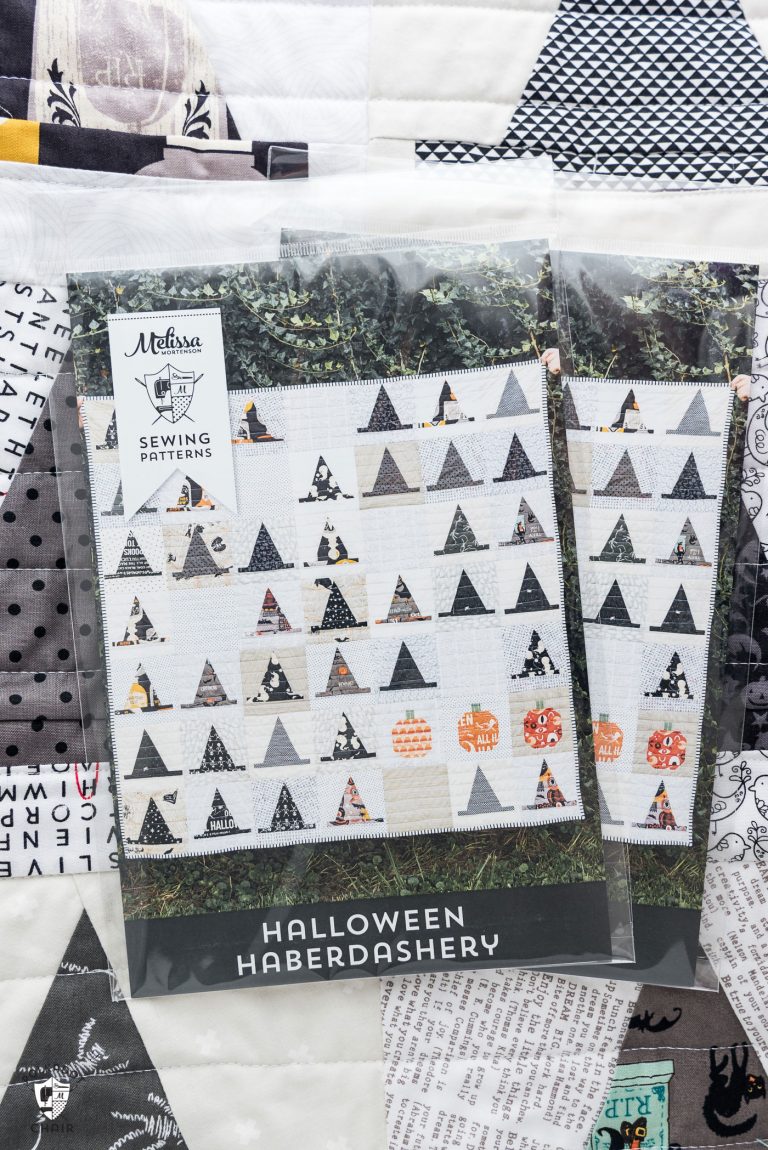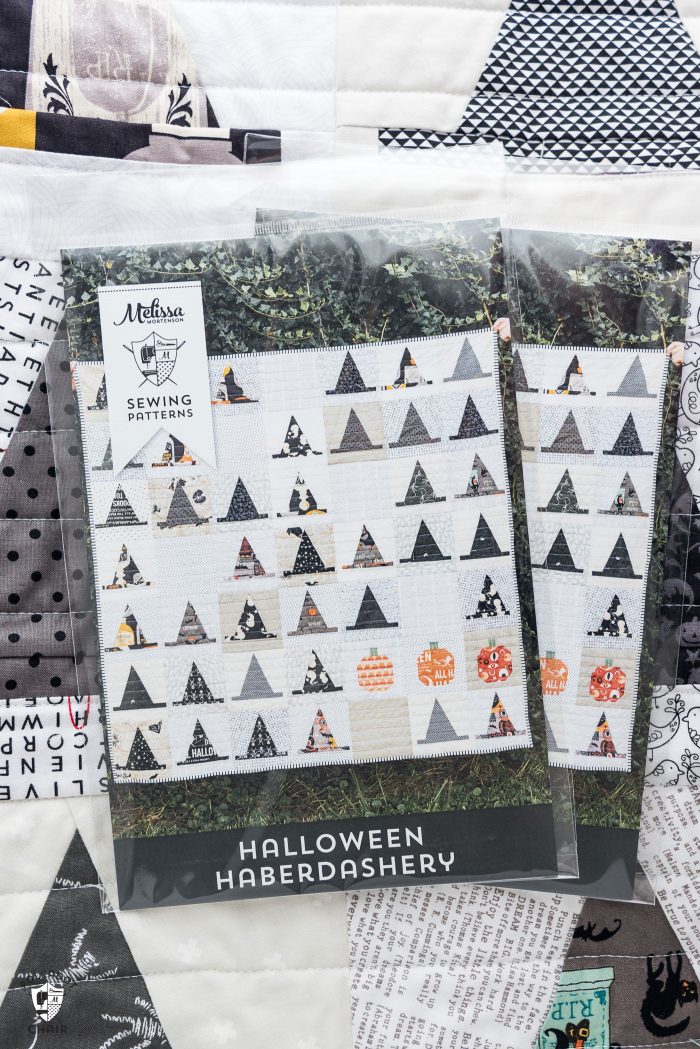 I finally got my Haberdashery quilt done that I made last year. I just quilted straight lines on it and love how it turned out. I'll have to share a few more photos of it later. I think we need to plan to take it for a photo shoot to a spooky house or forest!