Add a homemade touch to your Christmas tree with one of these DIY Christmas ornament tutorials. We've rounded up some of our favorite felt, embroidery hoop, and fabric homemade Christmas ornament sewing patterns and craft projects to share with you today.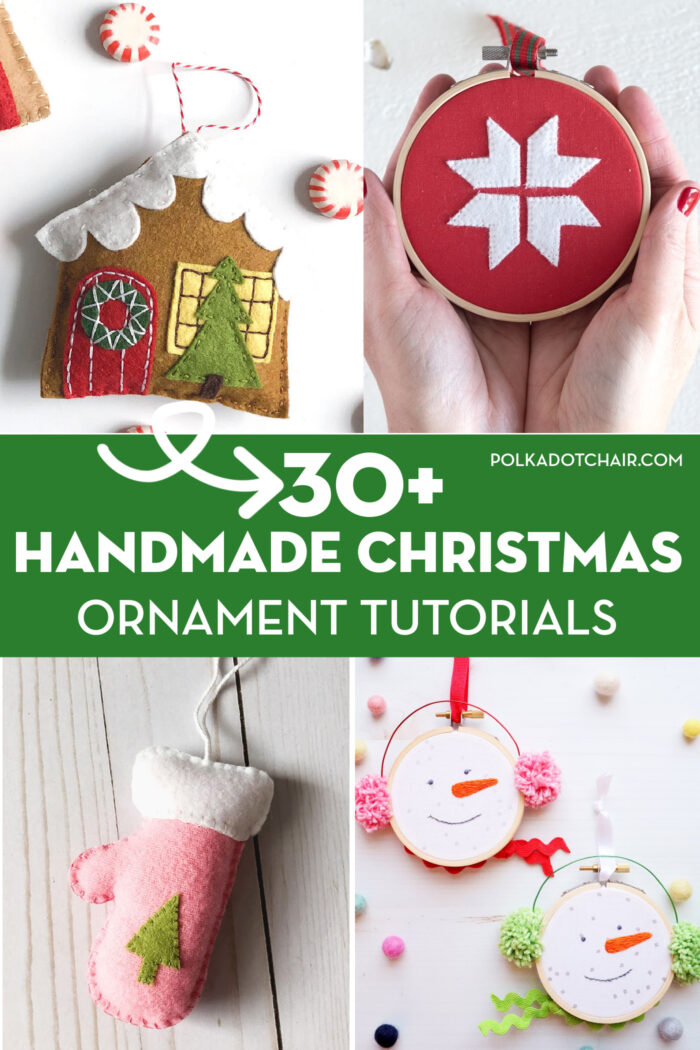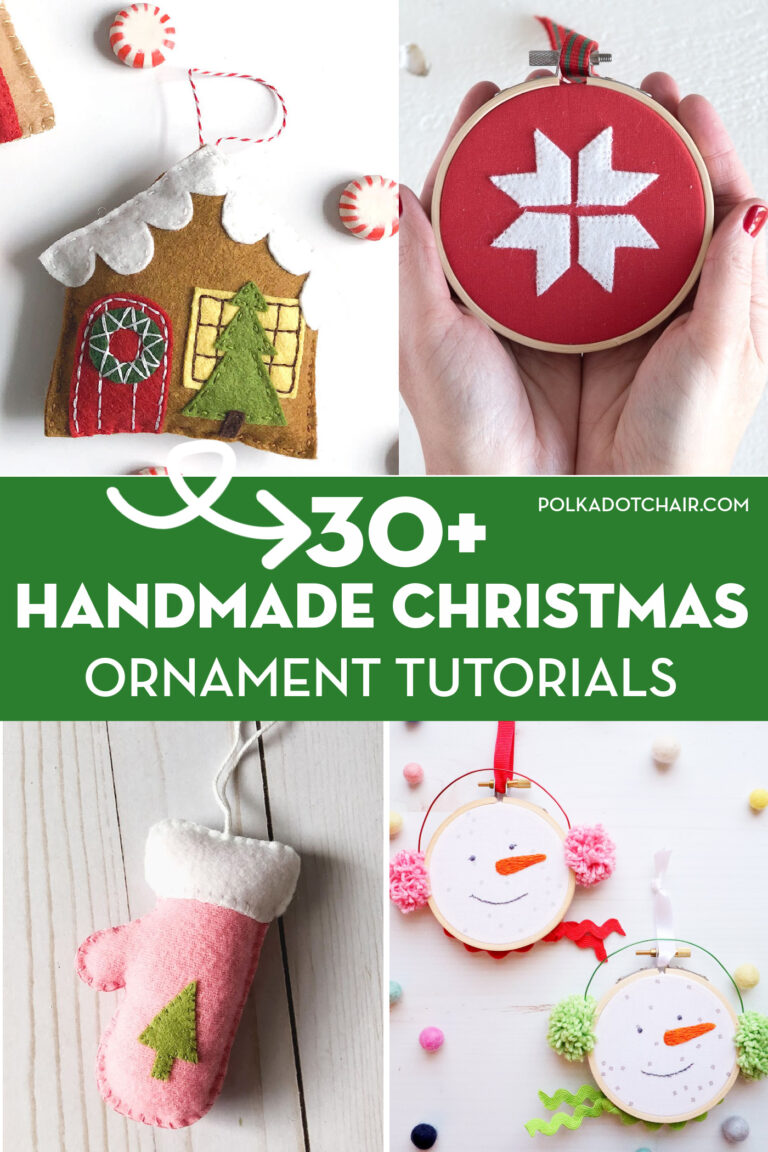 A friend gave me a handmade gingerbread man Christmas ornament several years ago. Every year, when I pull out my Christmas ornaments, I smile when I see that gingerbread man in my ornament box.
Table of Contents
How do you make Christmas tree ornaments out of fabric?
There are several different ways to create ornaments out of fabric. They include:
Cutting out a shape from fabric and sewing it together.
Use a small embroidery hoop as a frame and place a piece of your favorite Christmas fabric inside.
Create images and shapes from felt fabric instead of cotton fabrics.
Instead of fabric, try creating DIY ornaments from ribbon, paper, fancy trim, beads, or glitter!
What Materials are Best to Use When Making Christmas Ornaments?
Fabric (fabric scraps are wonderful for DIY ornaments)
Yarn
Acrylic Paint
Buttons
Clay (I prefer air dry clay to other types)
Wood Slices
Pom Poms
Clear Glass Ornaments (there are a million ways to decorate these; we've included several glass ornament tutorials on our list today).
Do you put homemade ornaments on your Christmas tree?
I do! I love the eclectic look that handmade ornaments give to a Christmas tree. In addition to adding variety, they're a great way to incorporate different colors and textures.
Since then, I've tried to add one handmade ornament to my Christmas tree each year. I love Christmas crafts and look forward to making ornaments to give as gifts or decor.
The creations of my fellow bloggers and designers always inspire me. There are so many talented makers online.
How Do I Hang Christmas Ornaments?
There are several ways to hang the ornaments on your tree; a lot of what you pick has to do with what aesthetic you want. Some of my favorites are thin ribbon, baker's twine, and heavy-duty thread. You can also use the metal ornament hooks that you can find at many stores.
Handmade Christmas Ornaments to Make Now
Here are some of my favorite Christmas ornament tutorials to help you celebrate the holiday season.
The ornament tutorials all include step-by-step instructions, and the skill levels vary from easy DIY Christmas ornaments perfect for kids to make to more detailed quilted & painted ornaments.
You May Also Like: