Add a handmade touch to your Christmas tree with one of these DIY Christmas ornament tutorials. We've rounded up some of our favorite felt, embroidery hoop, and fabric Christmas ornament sewing patterns to share with you today.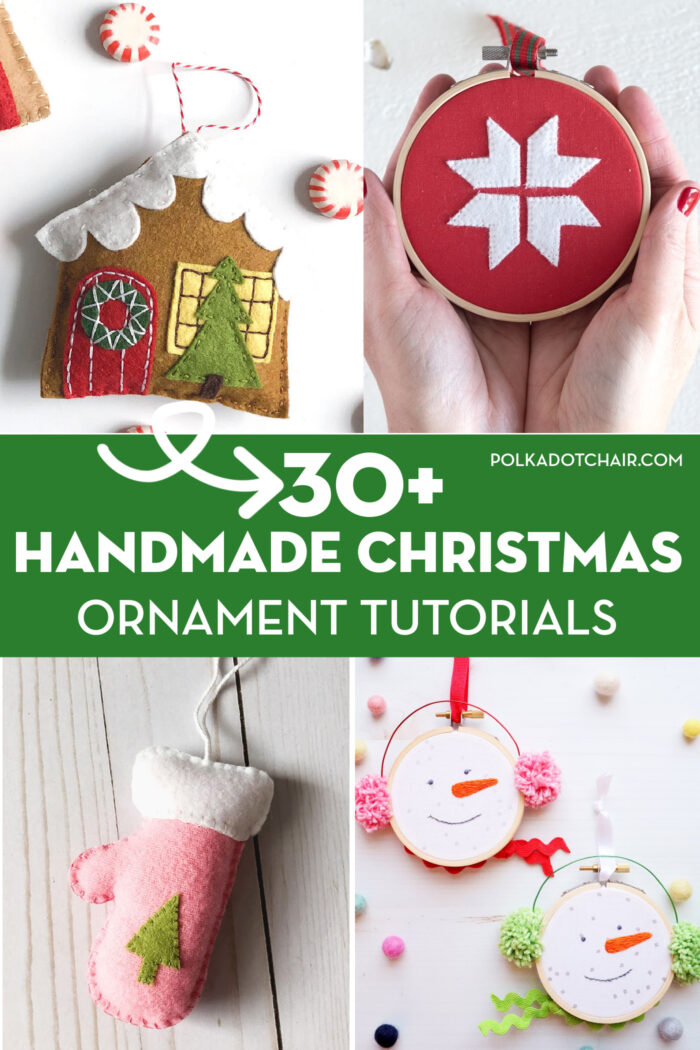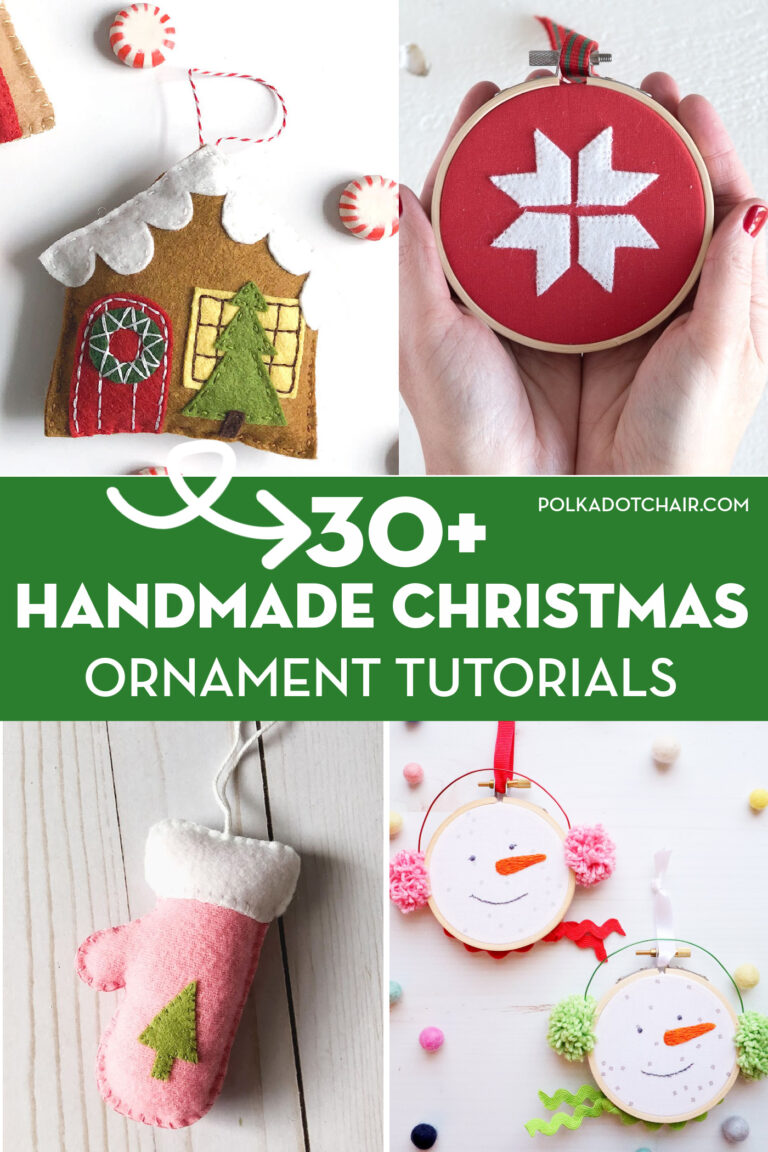 Several years ago, a friend gave me a handmade gingerbread man Christmas ornament. Every year when I pull out my Christmas ornaments, I smile when I see that gingerbread man in my ornament box.
Table of Contents
How do you make Christmas tree ornaments out of fabric?
There are several different ways to create ornaments out of fabric. They include:
Cutting out a shape from fabric and sewing it together.
Use a small embroidery hoop as a frame and place a piece of your favorite Christmas fabric inside.
Create images and shapes from felt fabric instead of cotton fabrics.
Instead of fabric, try creating DIY ornaments out of ribbon, paper, fancy trim, beads or glitter!
Do you put handmade ornaments on your Christmas tree?
I do! I love the eclectic look that handmade ornaments give to a Christmas tree. In addition to adding variety to a tree, it's a great way to incorporate different colors and textures into your Christmas tree.
Since then, I've tried to add one handmade ornament to my Christmas tree each year. I love Christmas crafts and look forward to making ornaments to give as gifts or decor.
I'm always inspired by my fellow bloggers and designers' creations. There are so many talented Makers online.
Handmade Christmas Ornaments to Make Now
Here are some of my favorite Christmas ornament tutorials from my favorite bloggers.
Handmade Christmas Ornament Tutorials
Looking for a unique, special ornament to add to your Christmas tree? Check out one of these creative and affordable handmade Christmas ornaments tutorials for ideas!
We've broken down the list for you into sections:
1. Felt Christmas Ornament Patterns
2. Embroidery Hoop Ornament Patterns
3. Crafty Ornaments including paper ornaments.
4. Fabric Christmas Ornament Patterns
You May Also Like: