Today I'm excited to announce my latest Tote Bag Sewing Pattern, the Derby Tote. It's a great simple tote bag that is easy to sew and can be customized a bunch of different ways. This tote bag pattern is perfect for beginners. I hope you'll like it whether you're just learning to sew or are more experienced and need to make a project quick!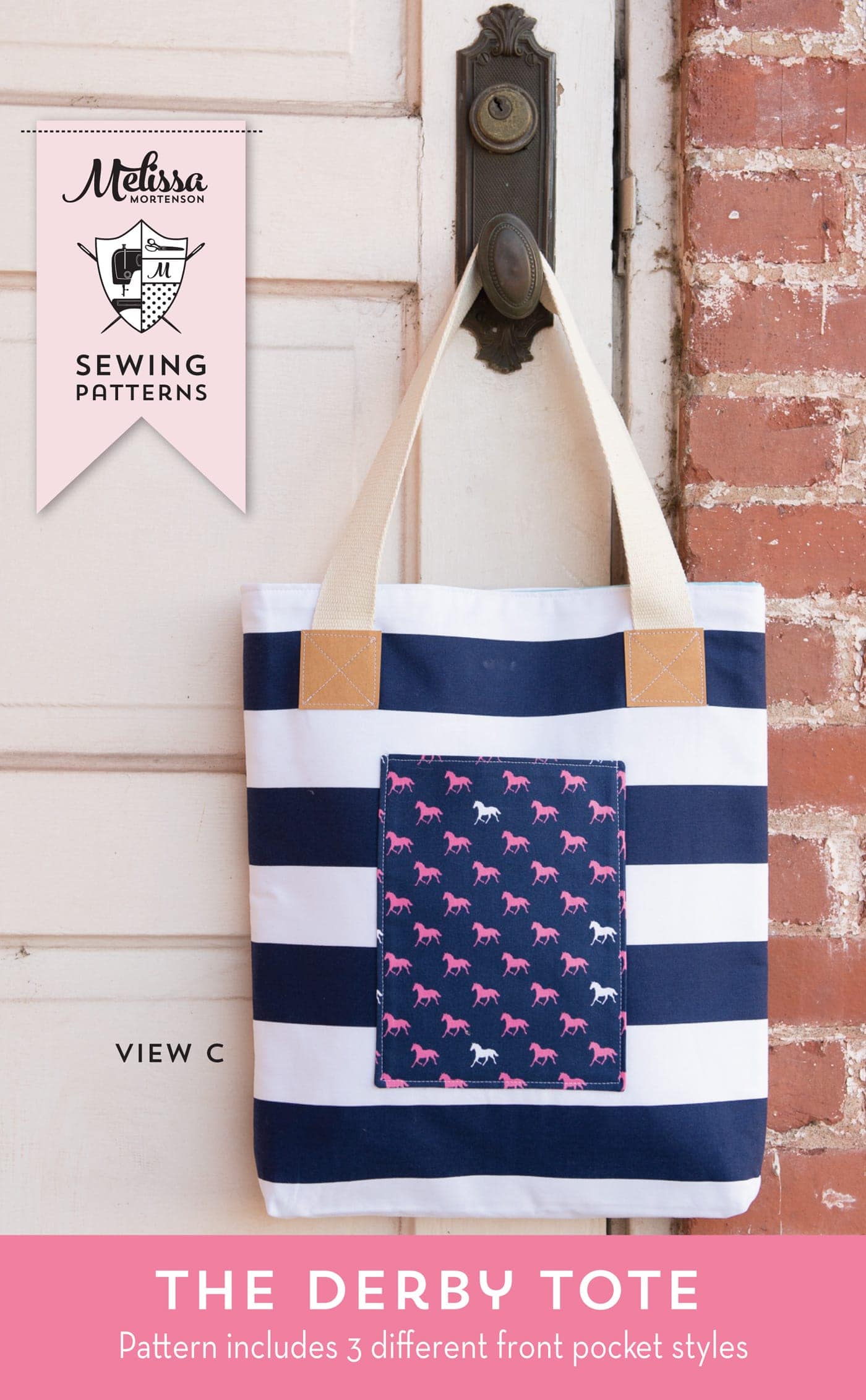 Last year I needed a simple tote bag to throw a few things in to take to a work meeting. Honestly, all I wanted was something to hold a notebook, some pens, and a book. Everything I had on hand was total "overkill" for that, and I'm notorious for throwing things in my purse and never seeing them again.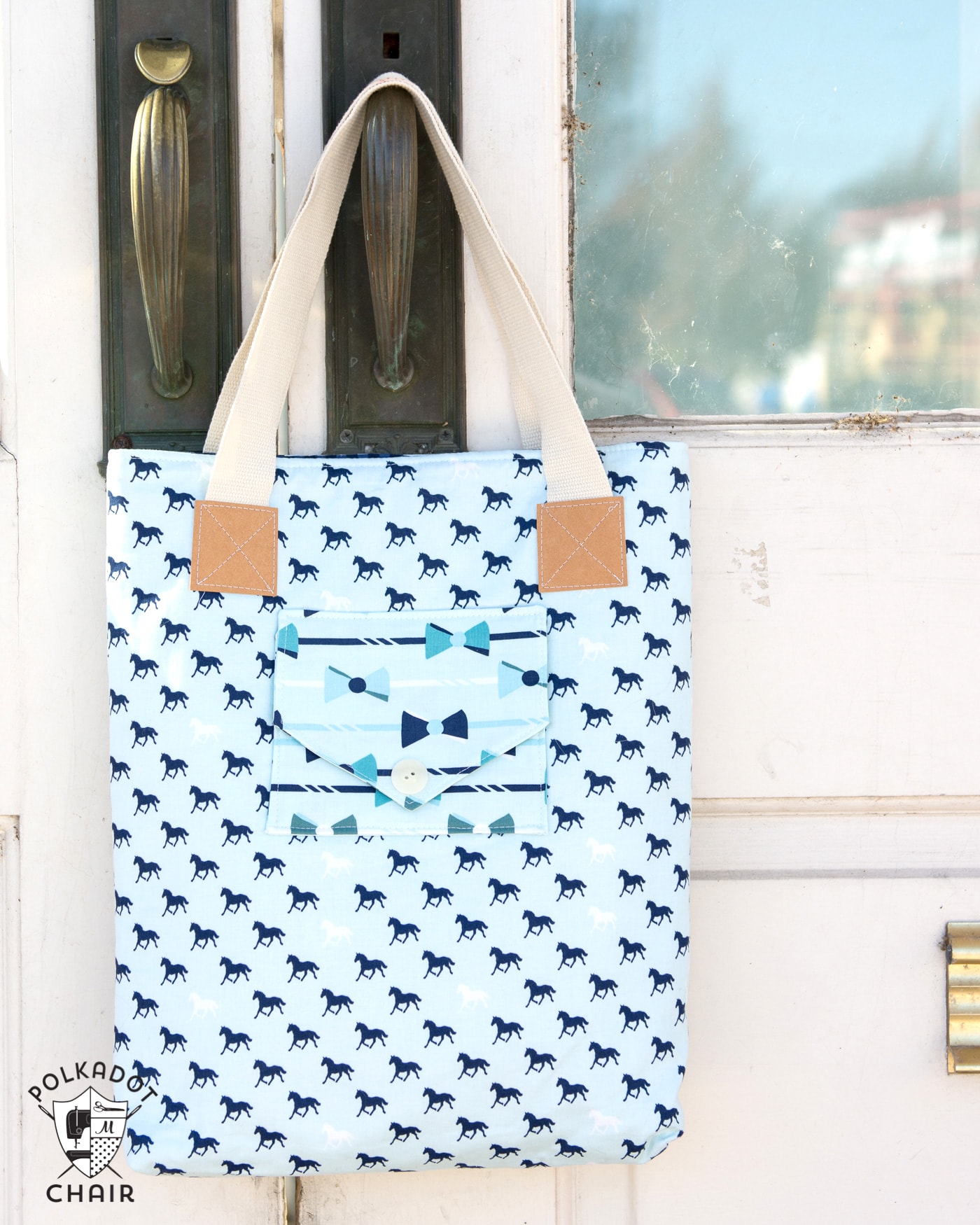 That night I sat down and designed the Derby Tote. I was working with my Derby Style fabric at the time and thought it would work perfectly with that style of fabric. I ended up teaching the tote bag as a class for Snap last year. Which was fun and crazy all at the same time.
A Simple Beginner Tote Bag Sewing Pattern:
Recently I sat down and worked out a few more versions of the pattern. I wanted it to be super useful, but easy enough to sew that you could make a bunch of them.
I have one for work stuff, one for church stuff, one for road trips, and my daughter has one for ballet stuff. I don't even unpack them I just leave them in the mudroom, that way I know where everything is.
A Few Features of the Tote Bag Pattern: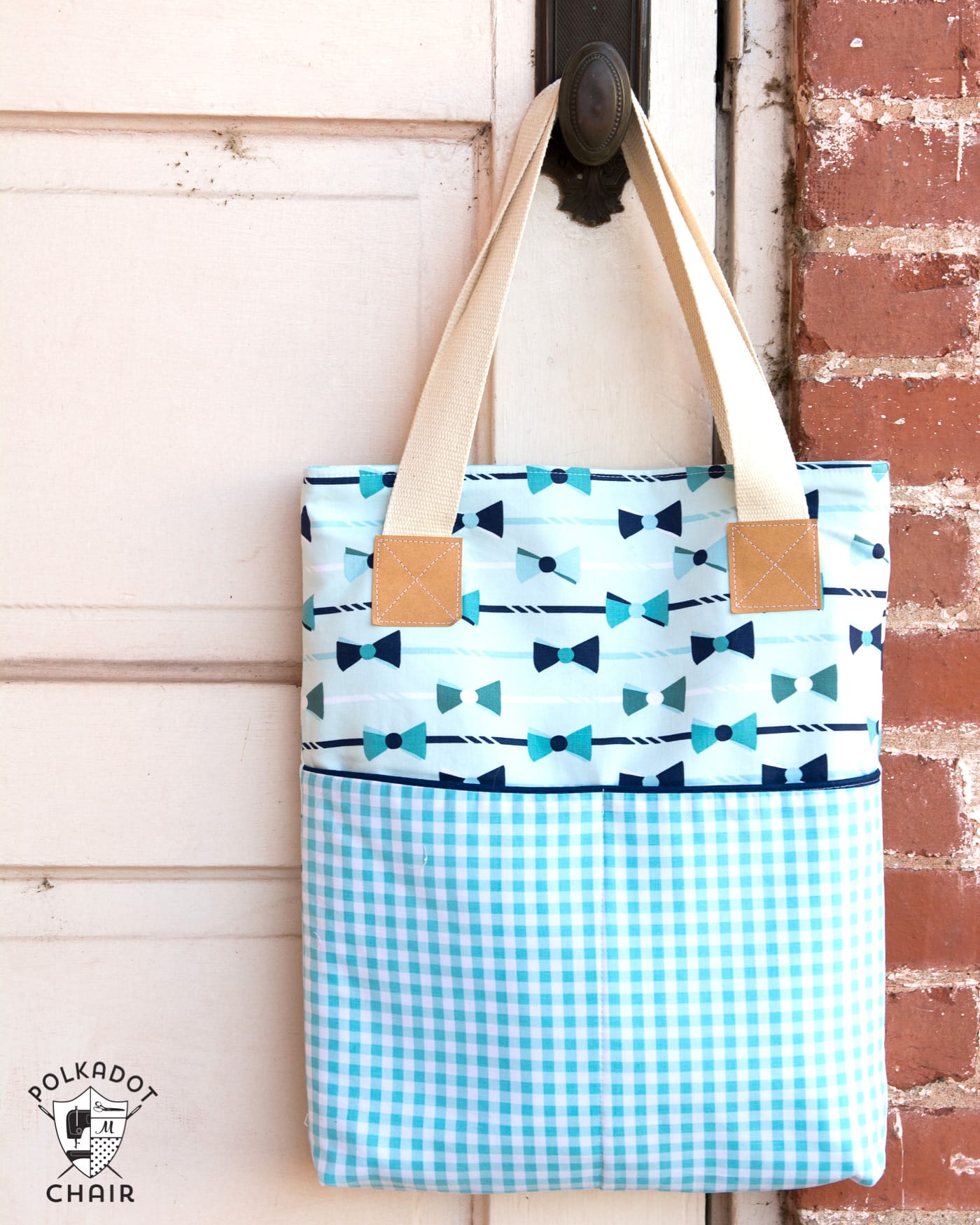 The pattern has 3 different front pocket options, but you could use more than one of them on a bag at a time, just put one on the front and one on the back.
There is the simple front pocket as shown on the cover, then the divided large pocket as you see above. It's great for stashing notebooks.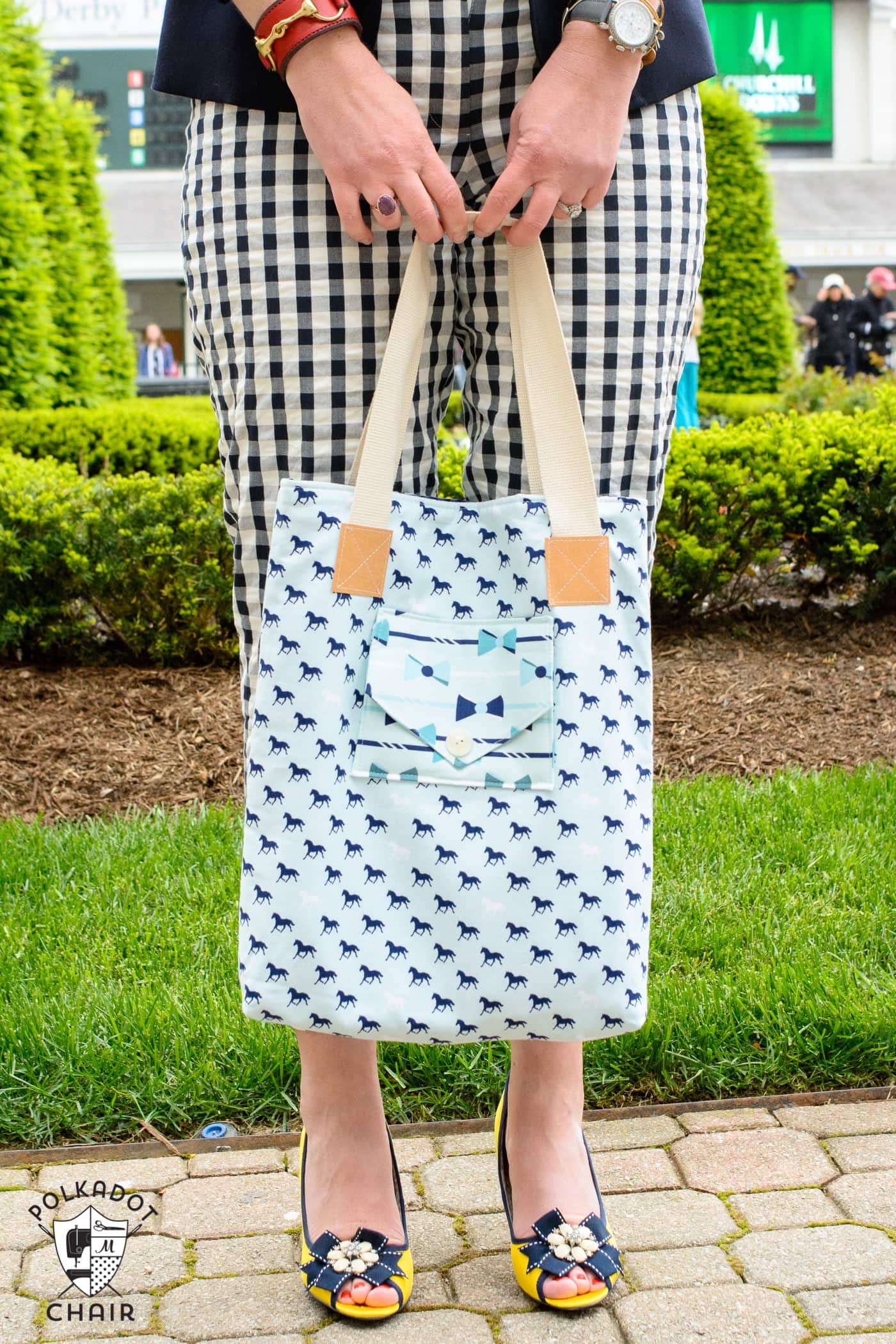 This simple flap pocket was the first style I designed. That little pocket is great for stashing business cards, lip gloss or earbuds.
Last year our family went to Dawn at the Downs (a breakfast the week before the Kentucky Derby). I needed to something to throw the kids stuff in as well as a pair of flip flops for myself (just in case those shoes started hating me *wink*). Luckily I had one of these babies already stitched up so I grabbed it and took it to the track with me.
You may have noticed the handles on the front of the tote. That is NOT leather, that is Kraft-Tex. It's a paper that you can sew with and it looks just like leather (but is MUCH easier to use). It can even be washed!!
A few Ideas to Customize your Derby Tote Bag:
Stacy from She's Kinda Crafty has made a bunch of versions of the Derby Tote in the last year. I sent her home from Snap with the pattern. She's been sharing them on Instagram this year, and I love all of the different fabric combinations she's come up with.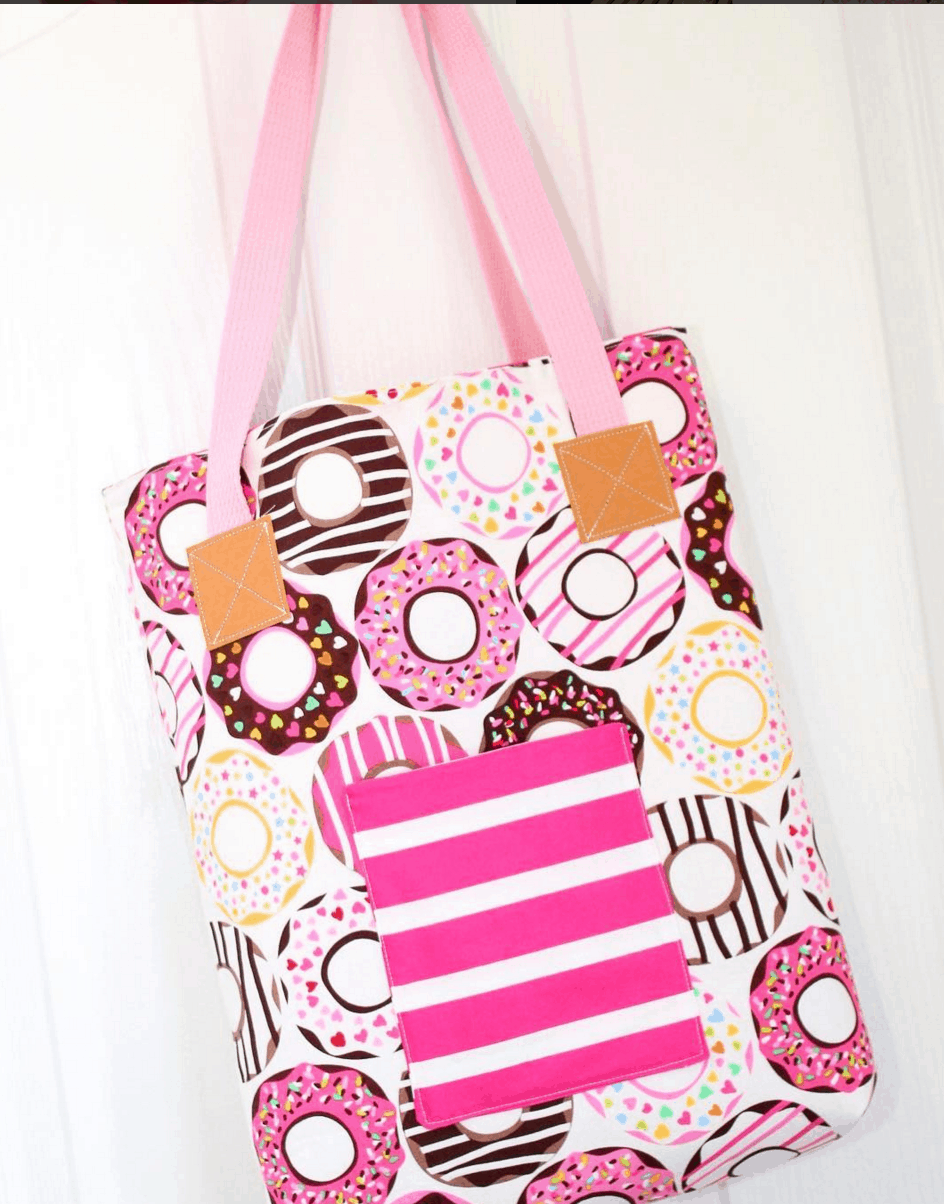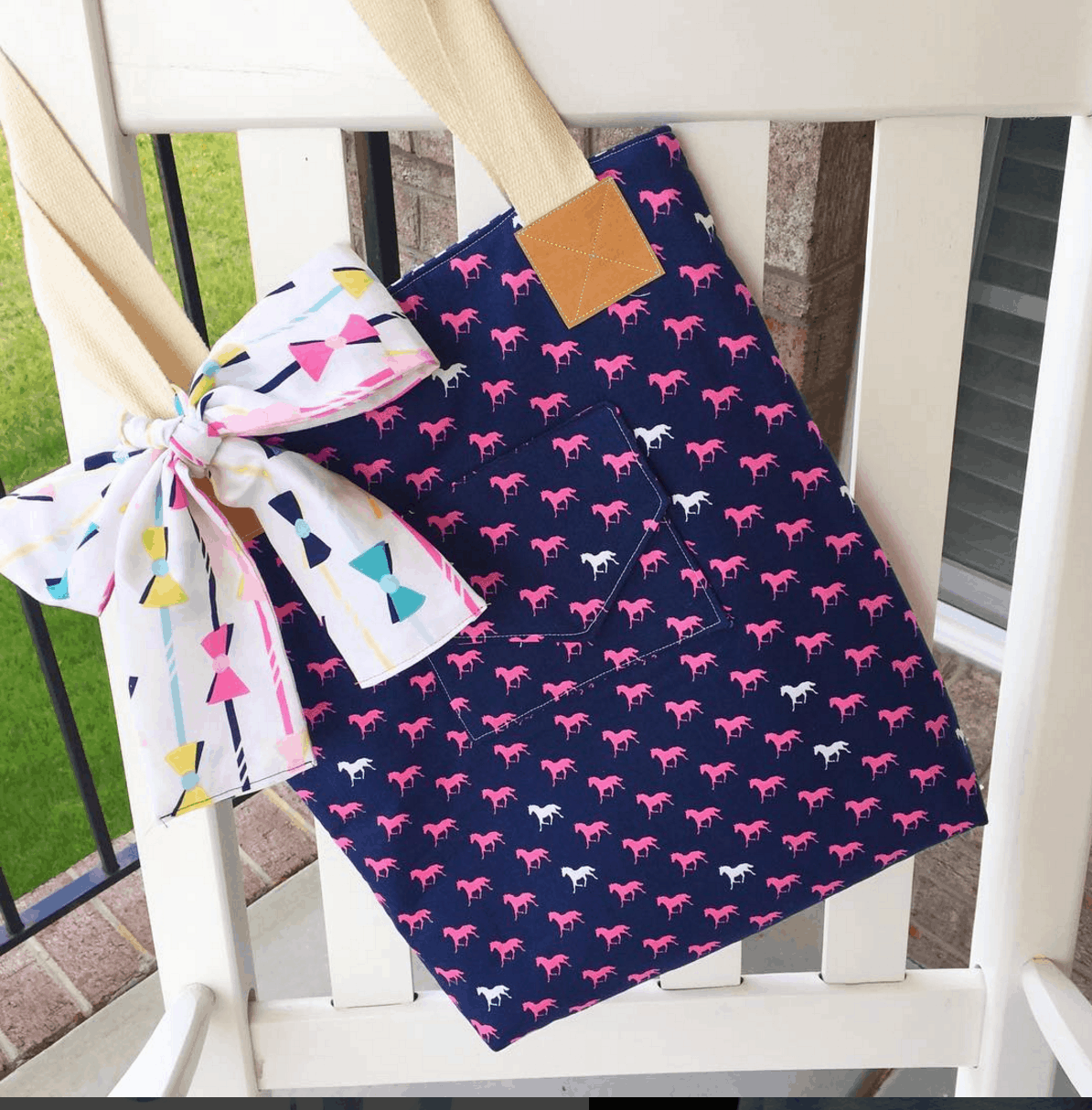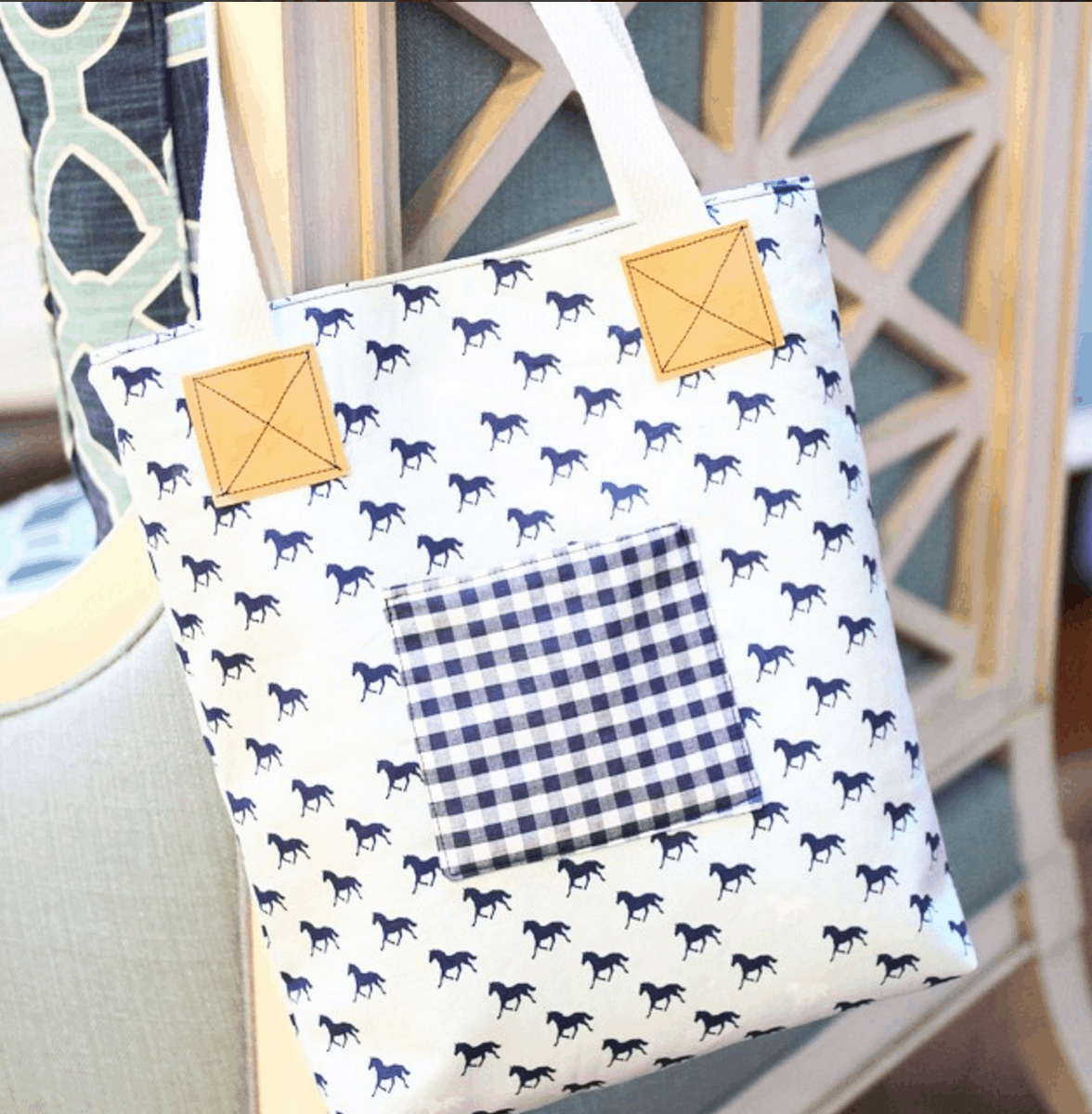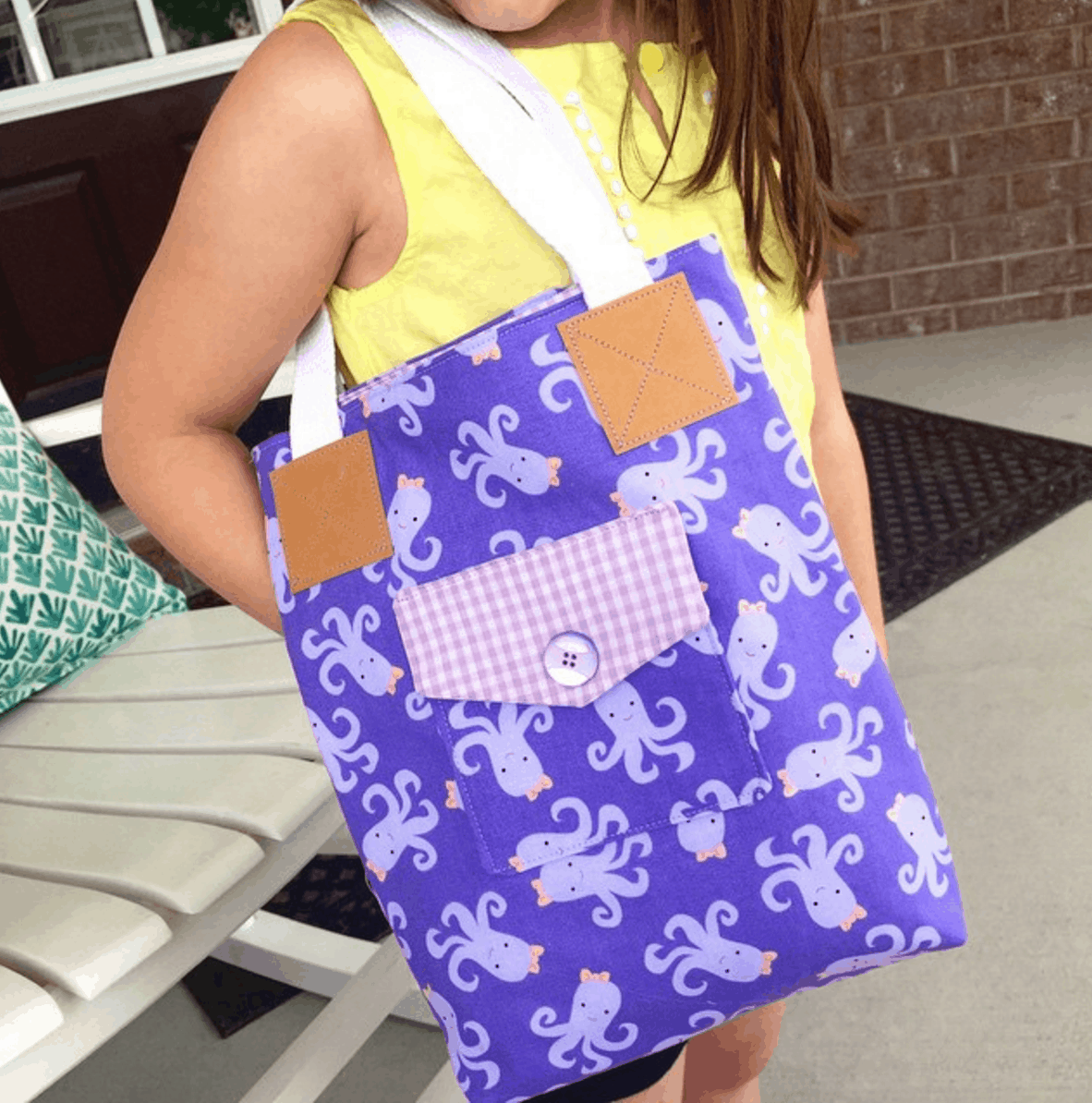 I've also made quite a few versions of the tote bags myself over the years. Here are a few: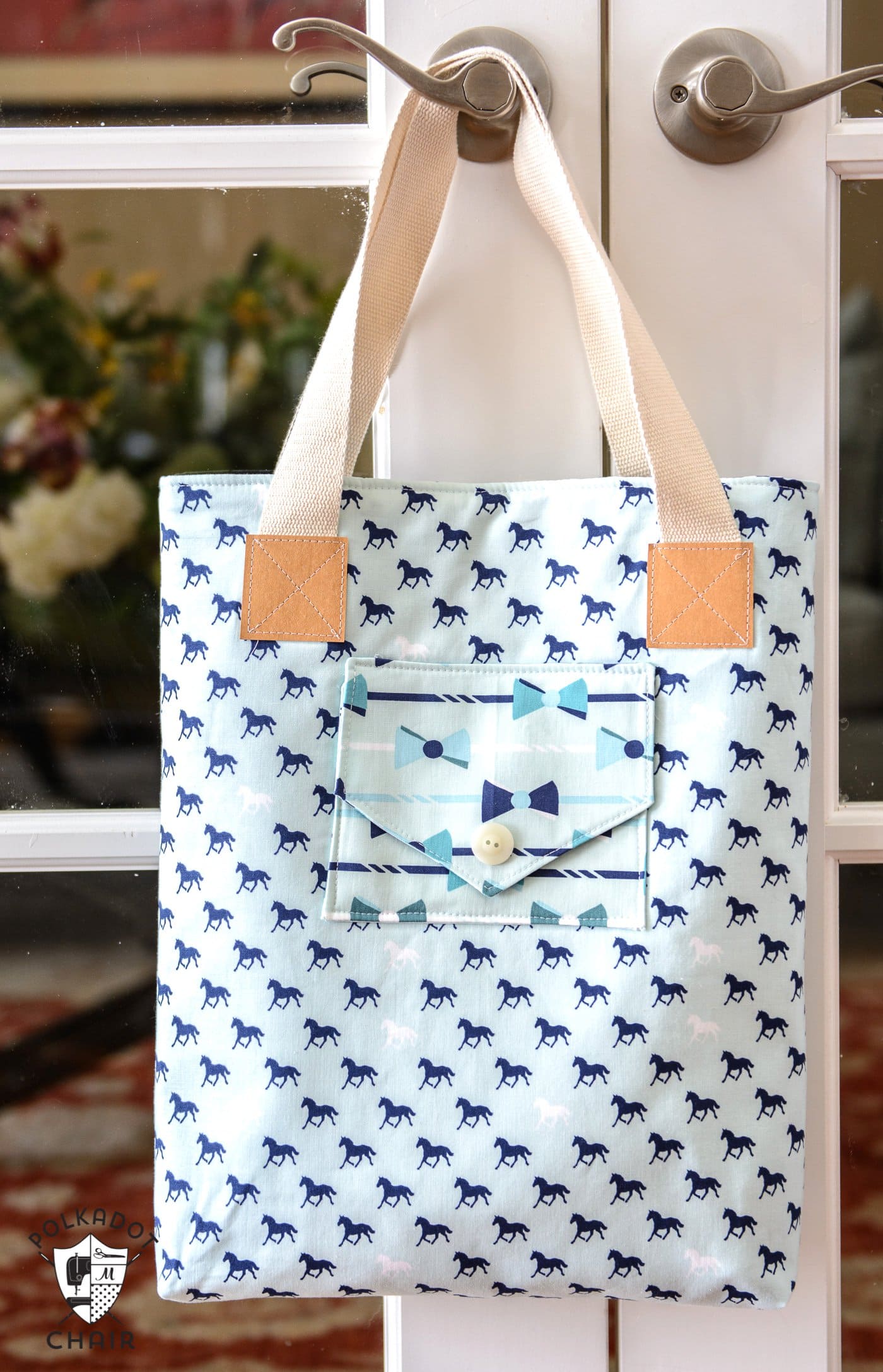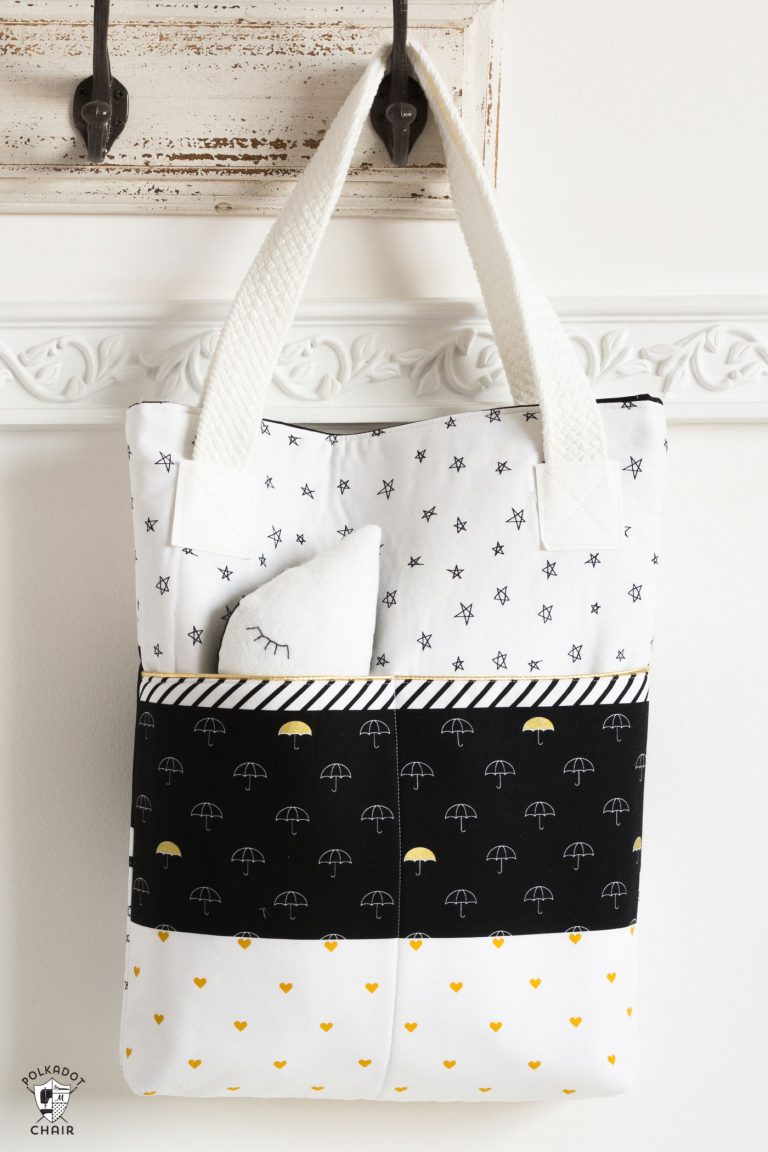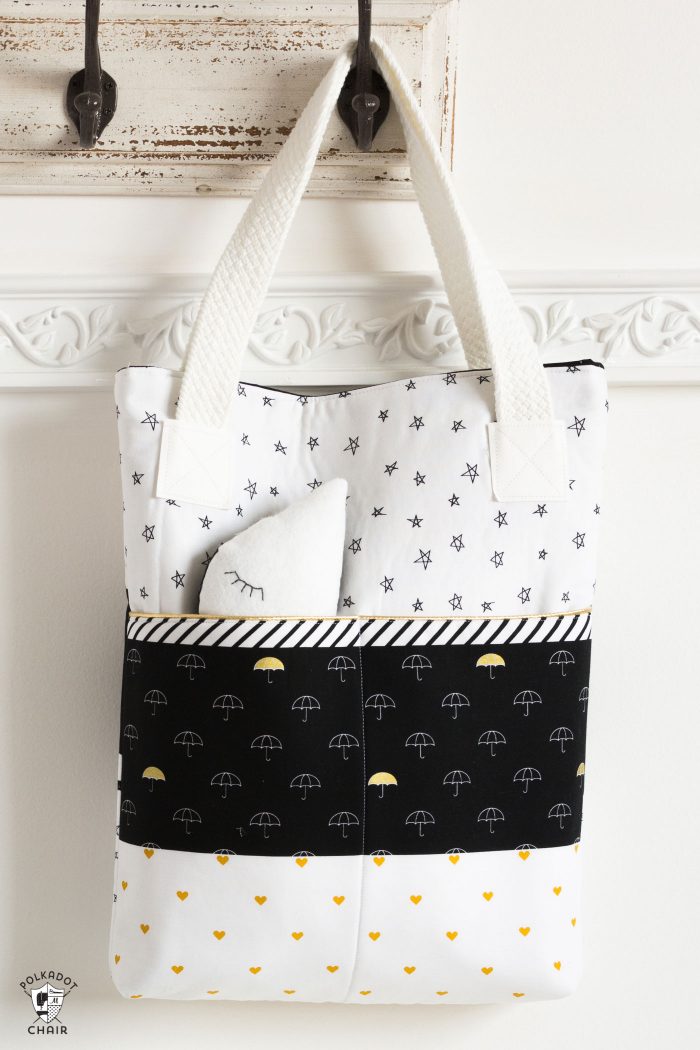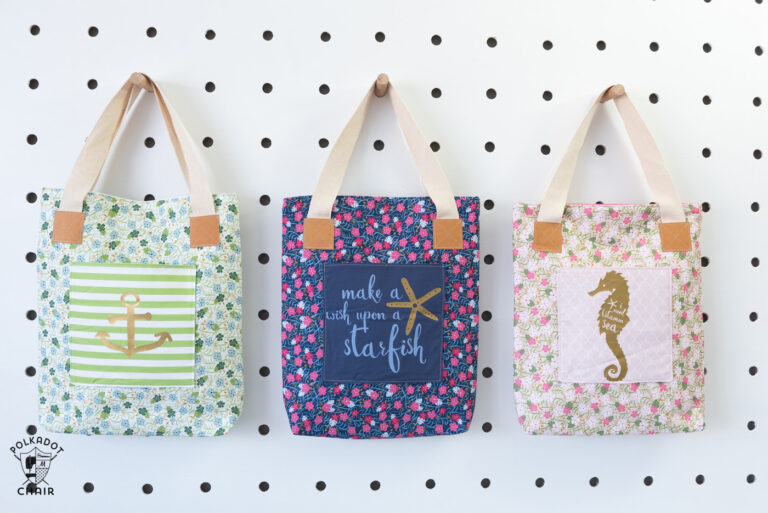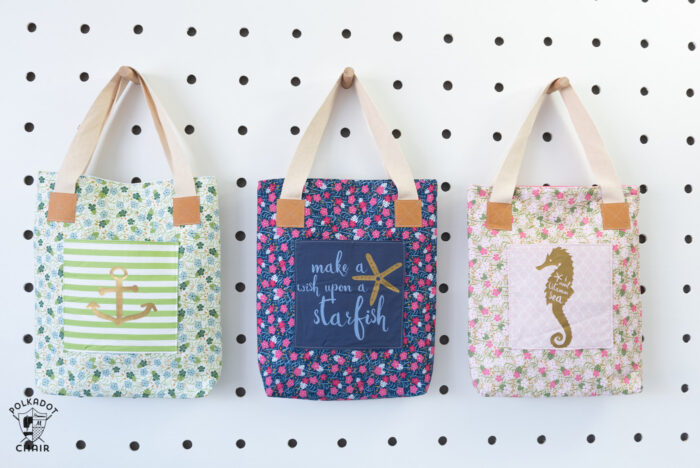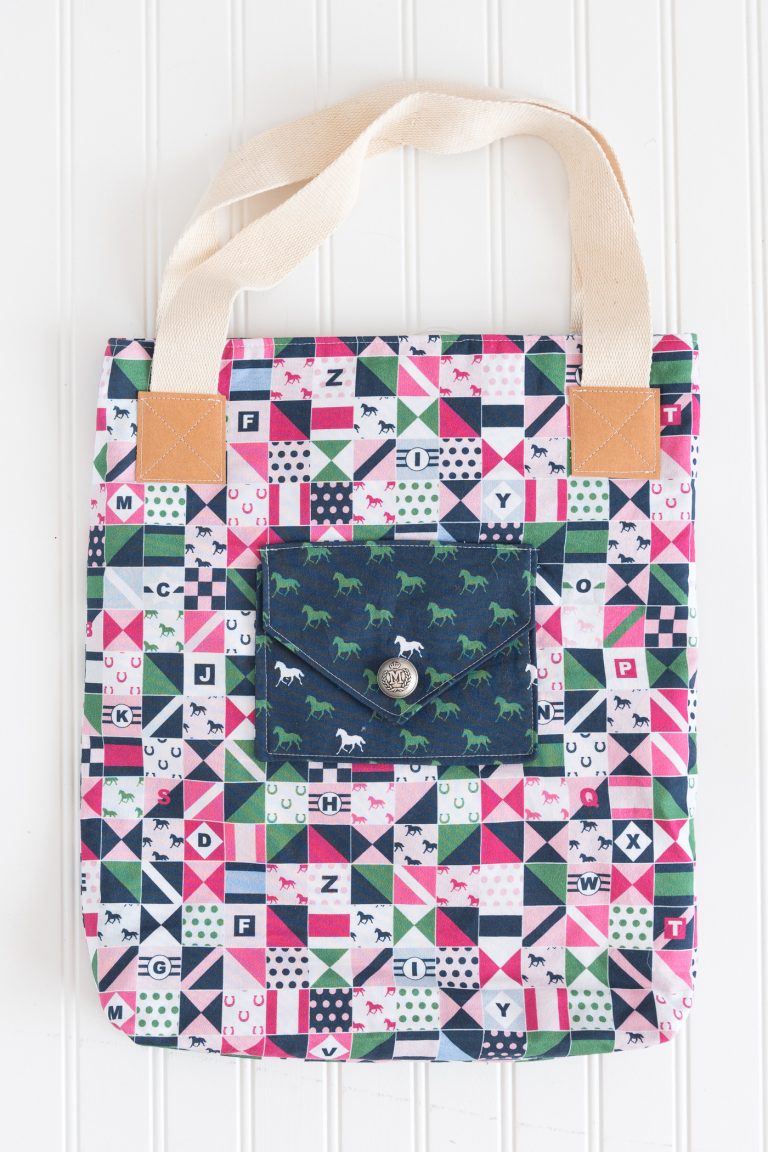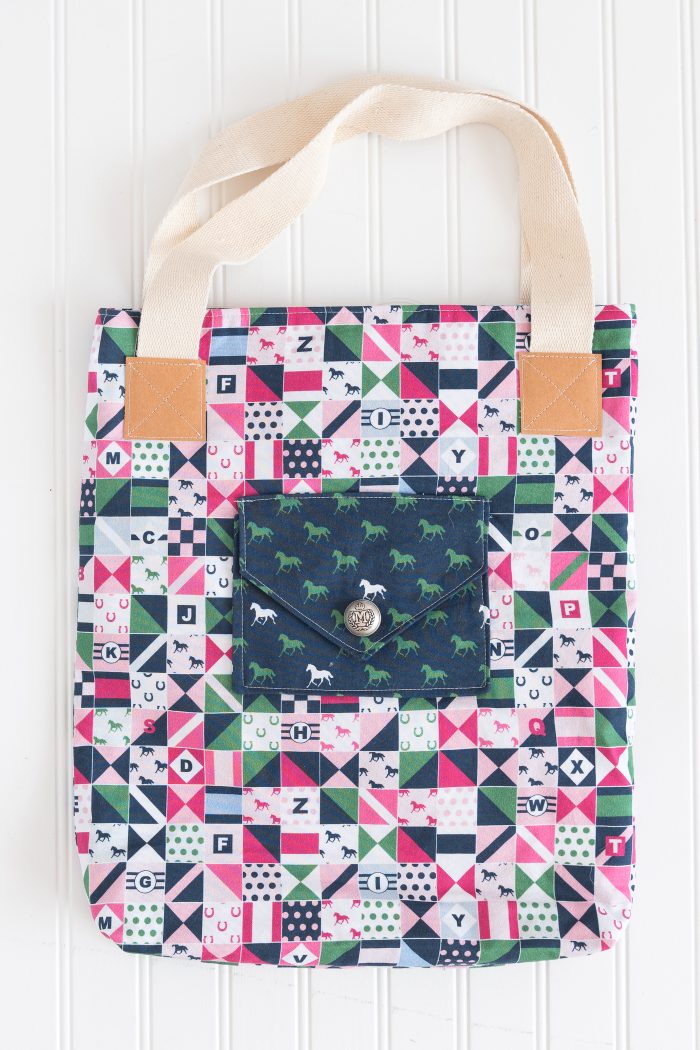 Where to Buy the Bag Pattern:
To purchase the pattern, just click on over to my pattern shop.
After you complete your purchase you will be emailed a link to download the pattern yourself (if you don't get the link, email me).  The last few pages of the pattern are the pattern pieces for the bag. Just print them on your home printer, tape them together and you're good to go!
I keep a stash of medical table paper on hand for tracing patterns, you can pick it up on Amazon, along with the Kraft-Tex for the handles –
Pick up the PDF Pattern in the Online Shop!