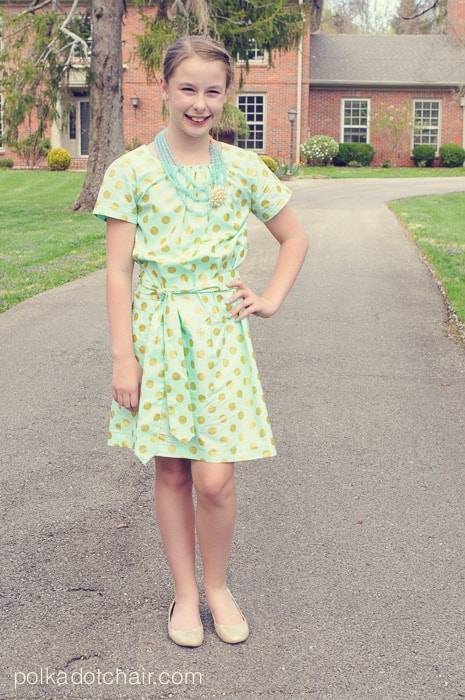 Are you starting to see a recurring theme around here??? There may be just a bit too much polka dotted"ness" going on. From the tween skirt tutorial last month to my Vintage style Polka Dot dress for the Oaks, I guess it's easy to tell that I've been buying up quite a bit of polka dot fabric lately.
This year for Easter I still wanted to make my youngest daughter a dress but I knew that with her just turning 13 she wouldn't be interested in anything too "little kid" looking.  A while back I was browsing the pattern books at Joann's and stumbled across this dress pattern. It's McCall's 6882- and fell in love with the shape. It's just a simple sheath dress with a gathered collar- simple and cute and perfect for my new teenager.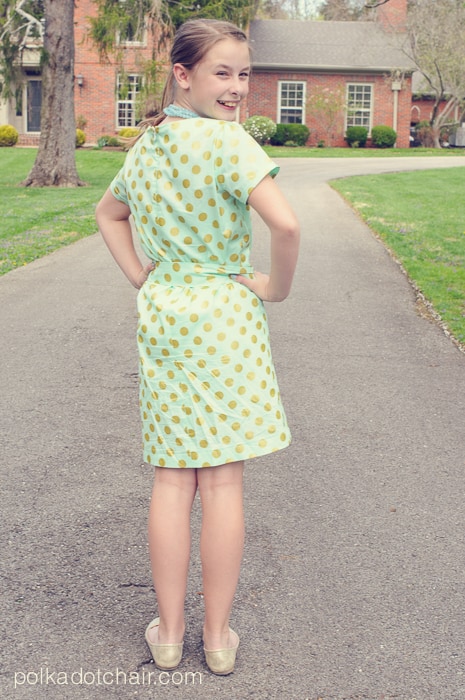 I lengthened the dress (as the pattern shows it  hitting a few inches above the knee) and put in a longer invisible zipper. The longer zipper made it easier to get in and out of the dress – the pattern called for a 7" zipper but I put in a 20" –  I'm glad I made the switch. The dress is made from more of that fab  Michael Miller Glitz Metallic Fabric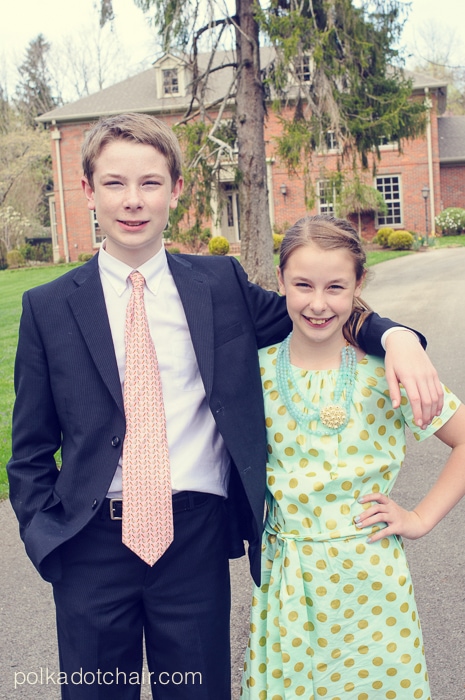 Easter this year was a bit different. My oldest was still in the middle of finals week for college and was not home with us for Easter Sunday.  Most of the kids are getting to "big" for Easter egg hunts, so we settled for a more low key family dinner at my in-laws house. It's crazy how much my son has grown this year- he's always been a head taller than his twin sister but this year the height difference in the two is really starting to show.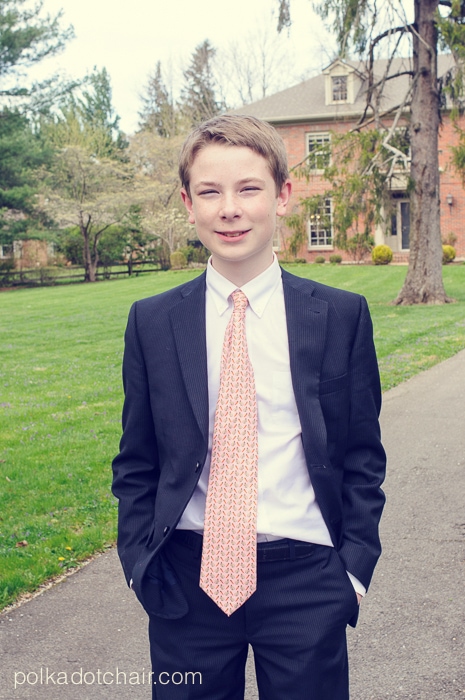 I think it won't be too much longer before he's taller than me! Which is just a crazy thought to me.  He wasn't too interested in anything having to do with Easter clothes- we did convince him to borrow a tie from my husband for the occasion.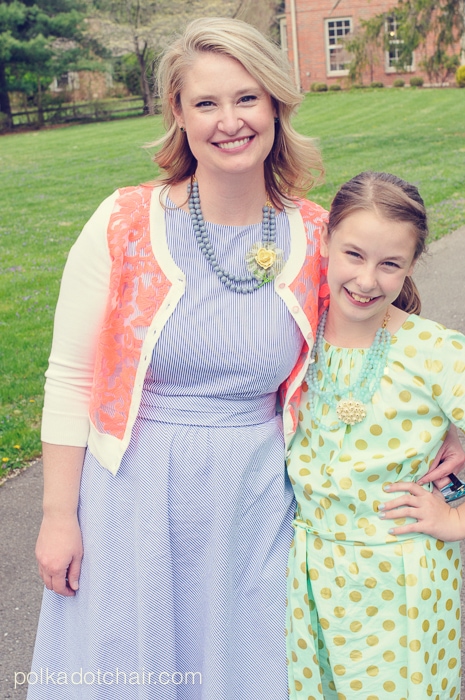 Connect with me: