This Pumpkin Chocolate Chip Cookie Recipe is my family's favorite Fall recipe! My kids beg me to make it every year, and we gobble up all the cookies in a day. They are soft and have just the right amount of pumpkin spice!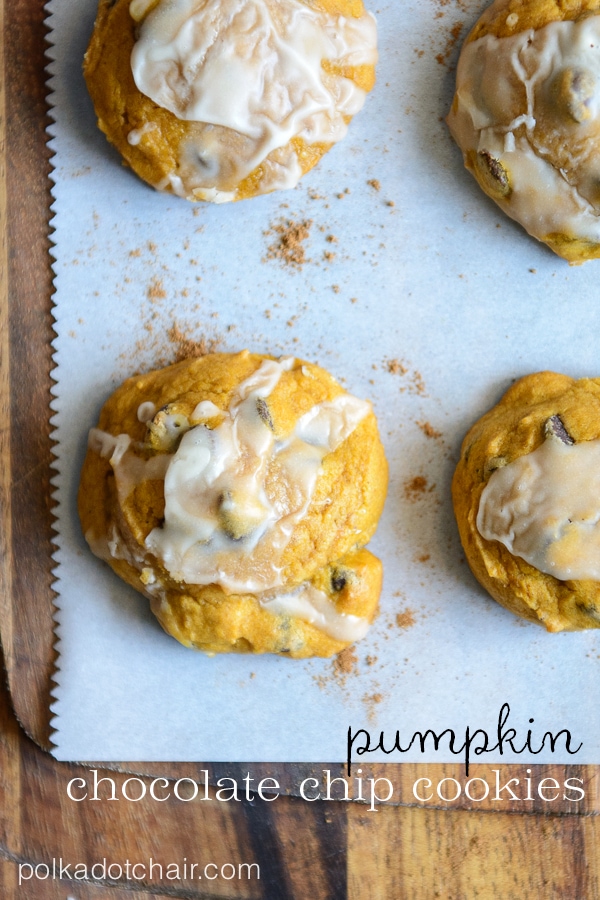 The weather here never ceases to amaze me. This time last week, my daughter's field hockey game was canceled due to excessive heat. Then within a couple of days, it started raining and we've had high's in the 60's all week! Near 100 to 60 in one week, crazy!!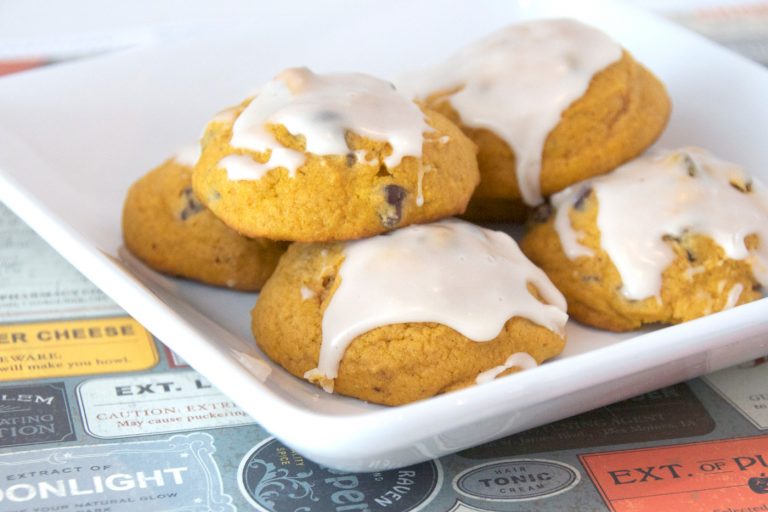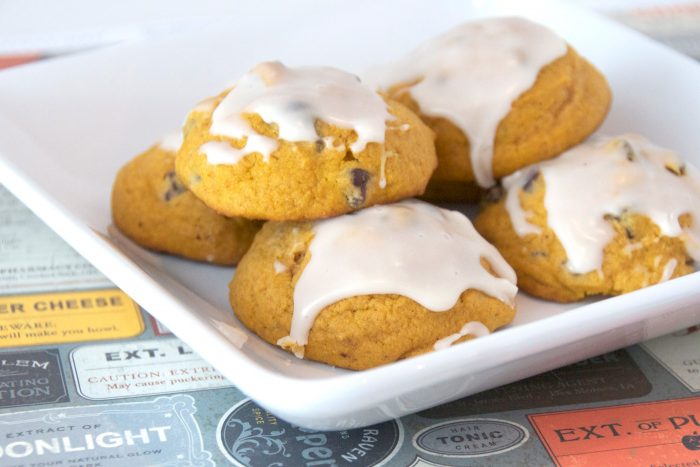 With the cooler weather has come the inescapable need to bake something!! I seriously tried to resist, but that can of pumpkin in the pantry was calling my name.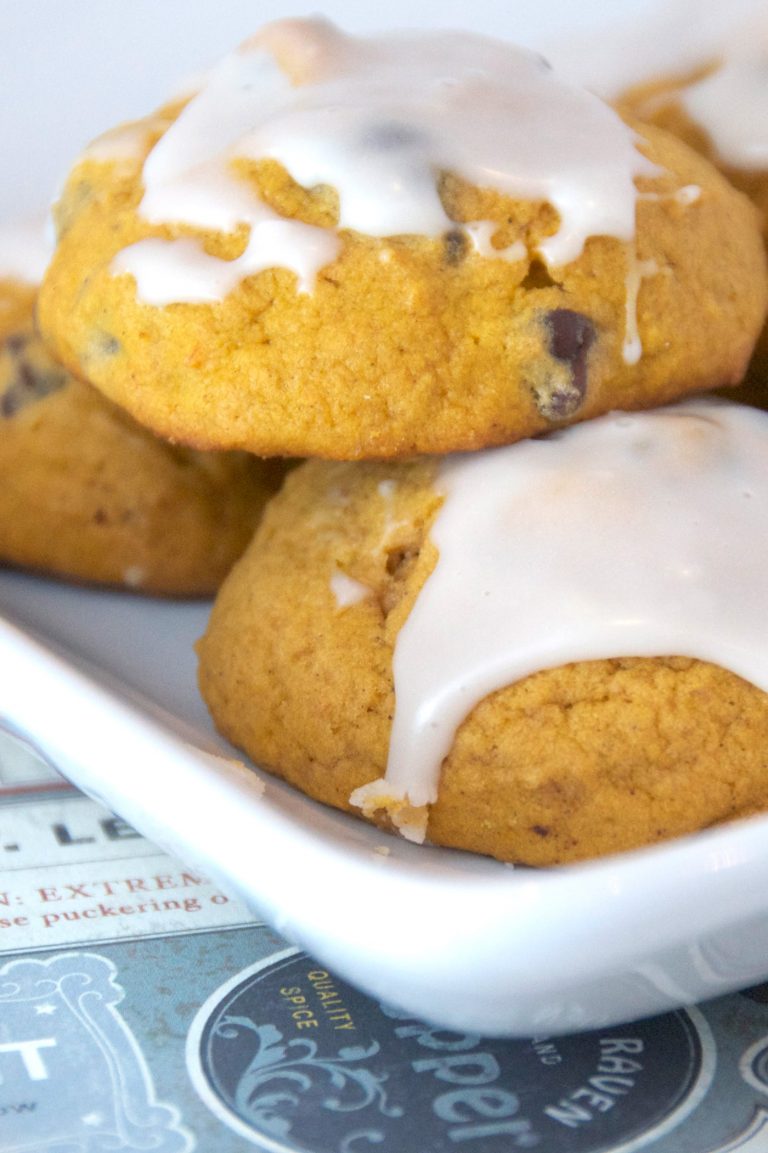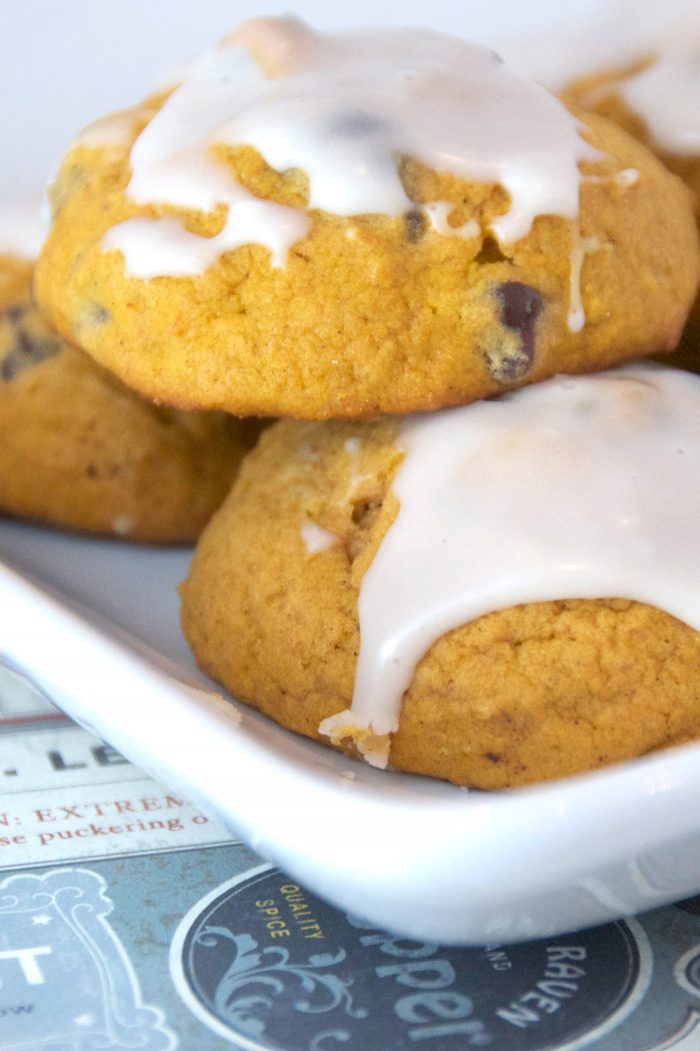 Pumpkin Chocolate Chip Cookie Recipe:
Whenever the weather cools in the Fall, I always love to make my family's favorite Pumpkin Chocolate Chip Cookies.  It's funny, I found this recipe by accident,  I was craving cookies and needed to use up some canned pumpkin leftover from Thanksgiving. So I flipped through my cookbooks and found this recipe.
I made them on a "whim" and my kids SCARFED them down in a day!  I was a bit shocked they usually don't like this type of cookie.
Here's the recipe- just beware, if you want extra cookies to share, you'll have to hide them from your kids!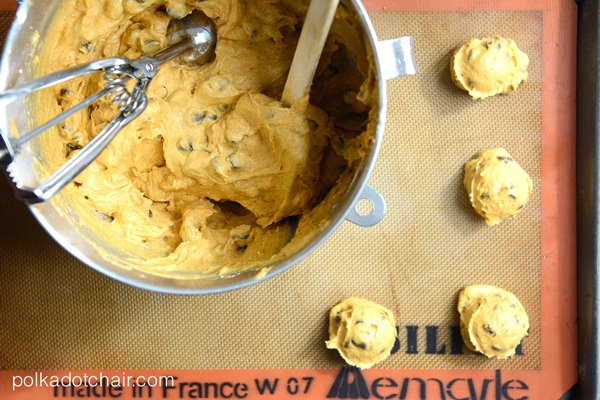 Chocolate Chip Pumpkin Spiced & Iced Cookie Recipe: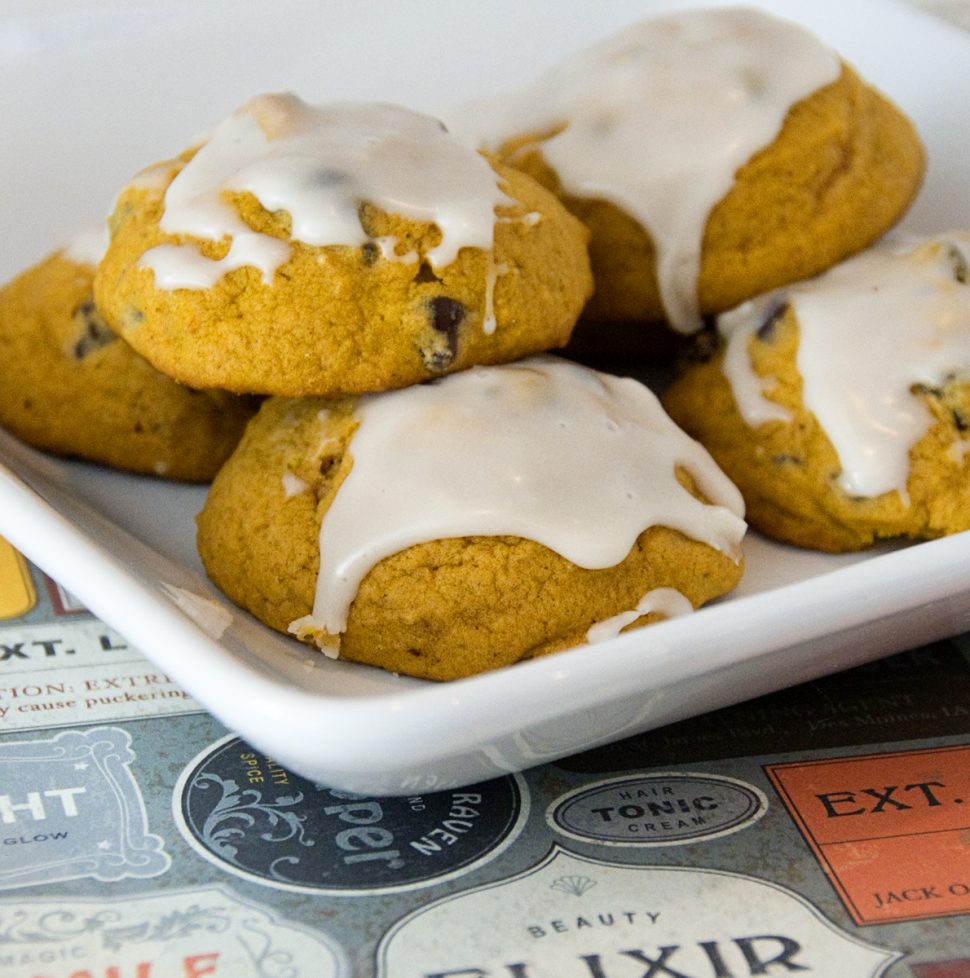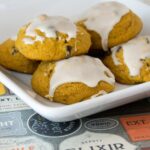 Print Recipe
Pumpkin Spiced and Iced Cookies
Soft and delicious, pumpkin chocolate chip cookies with a bit of vanilla icing!
Ingredients
2 ¼

C

flour

1 ½

t

 pumpkin pie spice

1

t

baking powder

½

t

baking soda

½

t

salt

1

C

butter

softened

1

C

sugar

1

can

15 oz 100% pumpkin

2

large eggs

1

t

vanilla extract

2

C

 semi sweet chocolate chips

1

c

Powdered Sugar

1

t

Vanilla

1 ½

t

Milk
Instructions
Combine flour, pumpkin pie spice, baking powder, baking soda and salt in a medium bowl. Beat butter and sugar in a mixer until creamy. Beat in pumpkin, eggs, and vanilla. Gradually beat in flour mixture. Stir in chocolate chips. Drop by rounded tablespoons onto a baking sheet.
Bake 15 minutes- until edges are lightly browned.
Let cool on cooling rack.
After cool spread with icing: 1 c powdered sugar 1 t vanilla 1 ½ t milk
enjoy!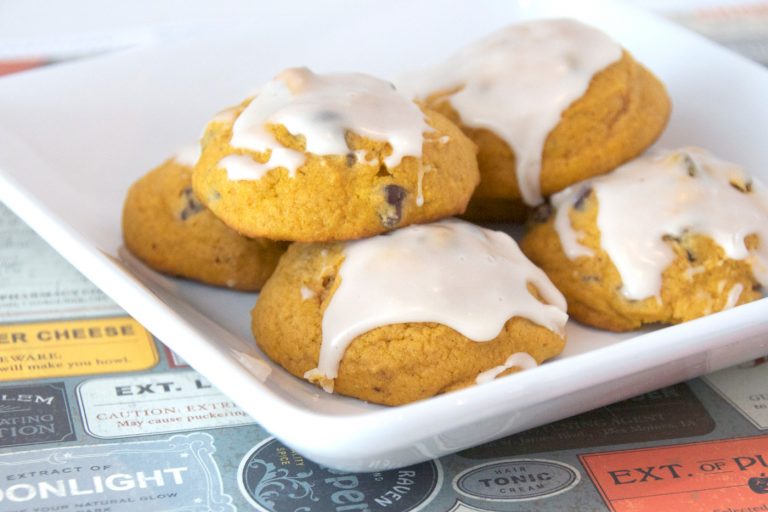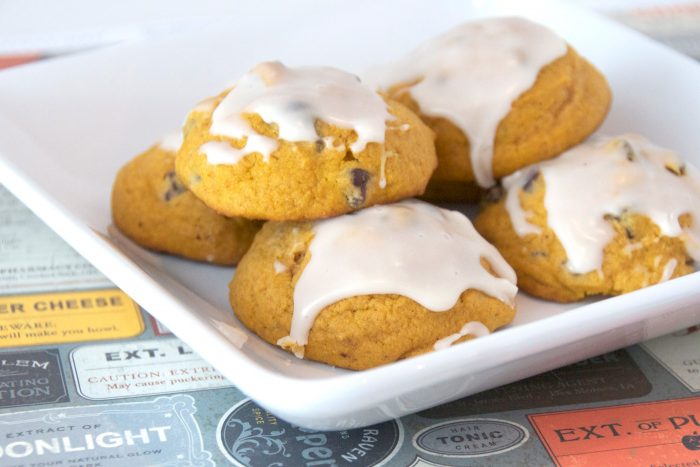 You May Also Like:
Cute & Not Too Spooky Halloween Dinner Ideas