Use your Cricut Machine to turn your paper scraps into this cute DIY Paper Pennant Halloween Banner!  It's a great last-minute Halloween craft project!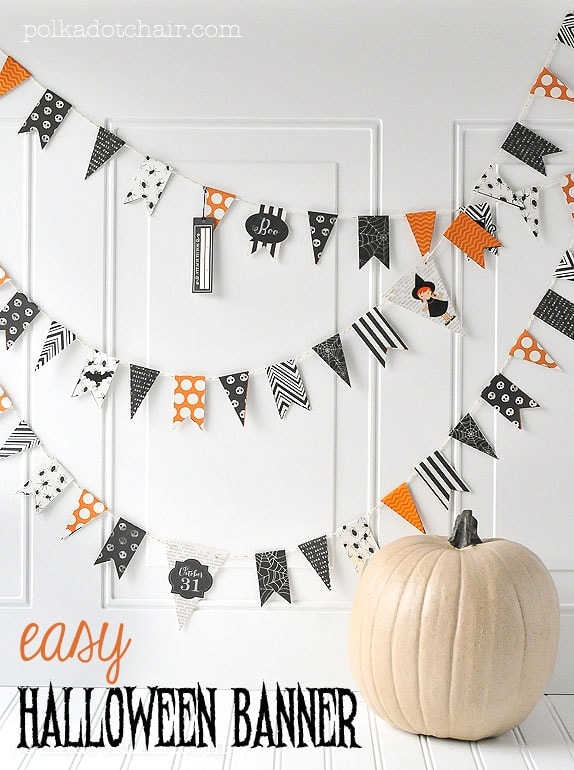 Table of Contents
Last night, I was looking for some fun last-minute Halloween decorations and thought I'd make up this easy Halloween Banner. I'm about to mail a care package off to my college girl and wanted to throw in a little something handmade.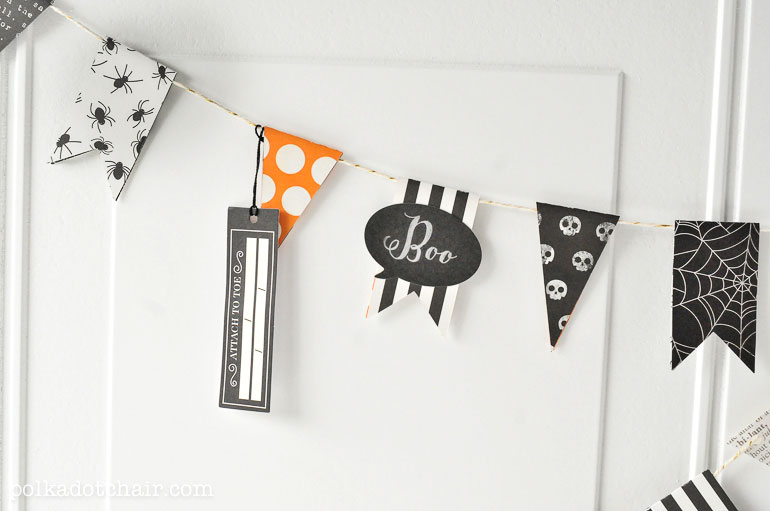 It only took about an hour to make. You could leave it simple or customize it a bit more if you like.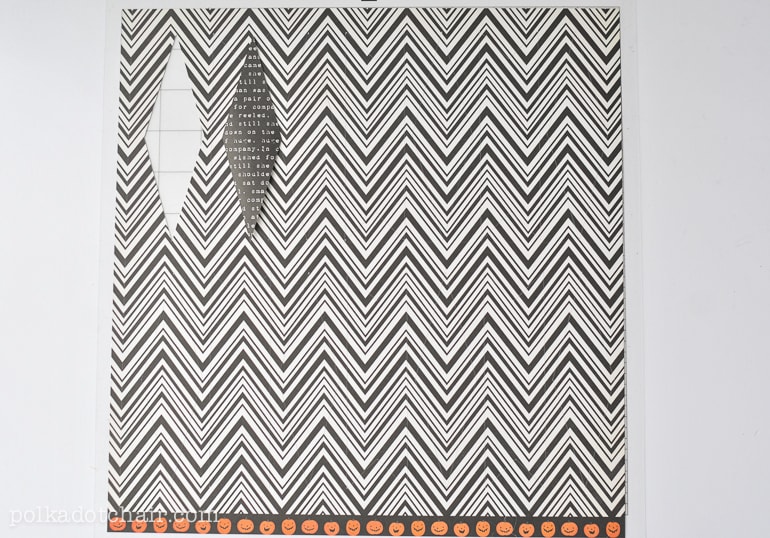 Easy Paper Halloween Banner Tutorial
Supplies Required
What is a Cricut? A Cricut Machine is an electronic cutting machine. It hooks up to your computer via USB or Bluetooth and cuts images you send to it, much like a printer. It just cuts instead of prints. It can cut vinyl, paper, fabric, and much more. The images are all digital; you can upload your own images or buy images in the Cricut Design space individually. You can read my full review of the Cricut Maker Machine HERE.
Note: For this project, you will need an e-cutter machine. I use a Cricut Maker.
Instructions
Step One: Cut out your Banner Pieces
To create the pieces for the banner, I looked through the Cricut Design space until I found a shape that I liked. I then copied the image and flipped it along the edge that I wanted to fold.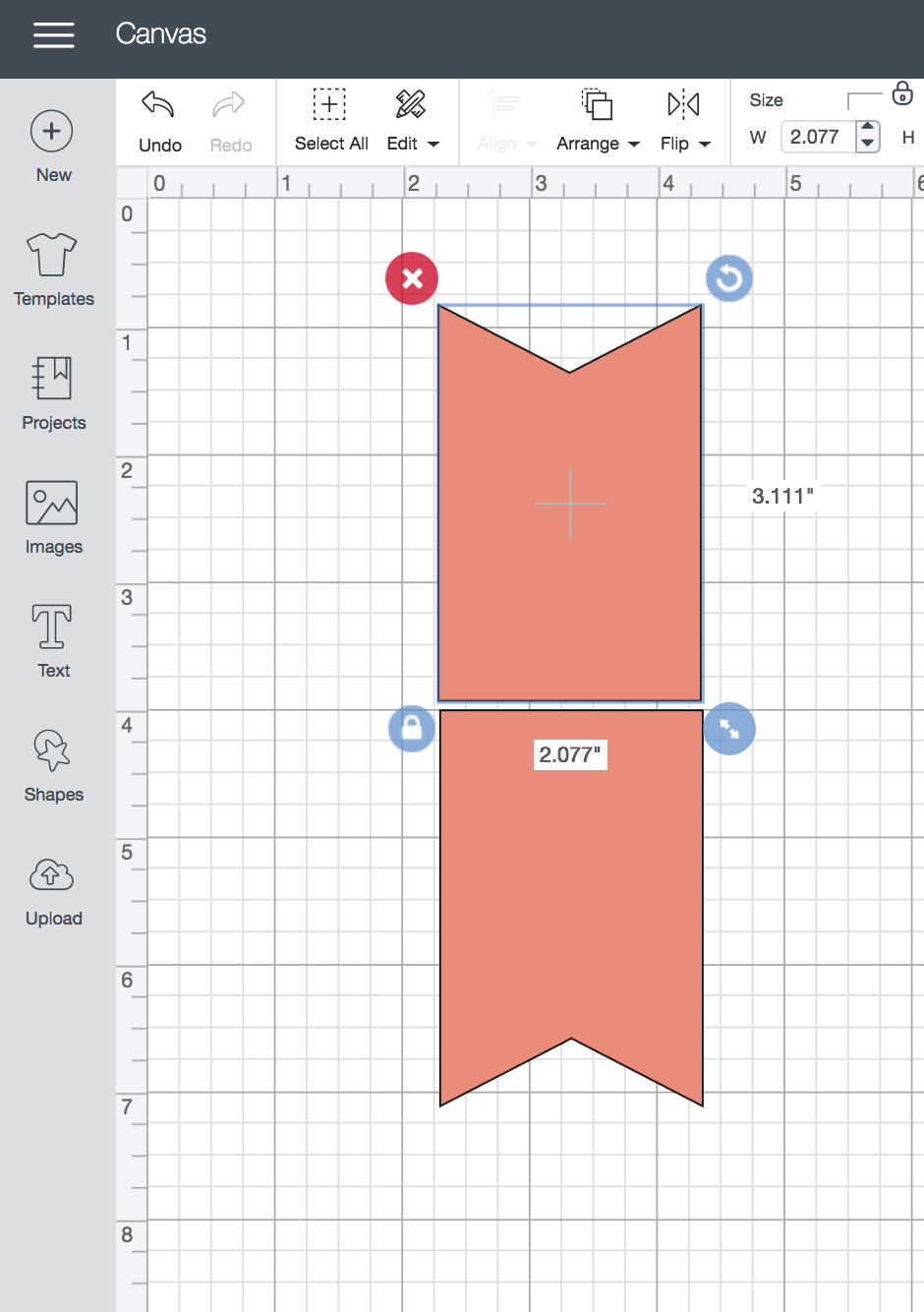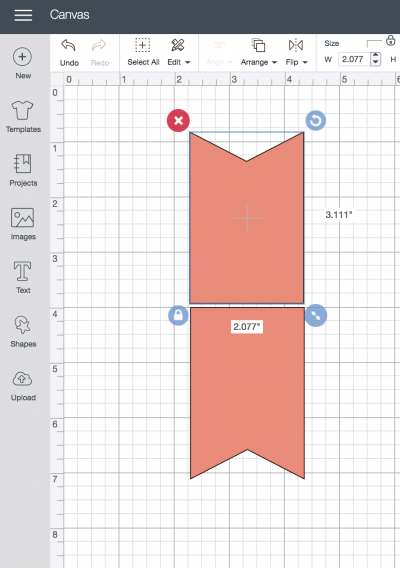 I then selected both images and selected WELD. It made one large piece, ready to cut out.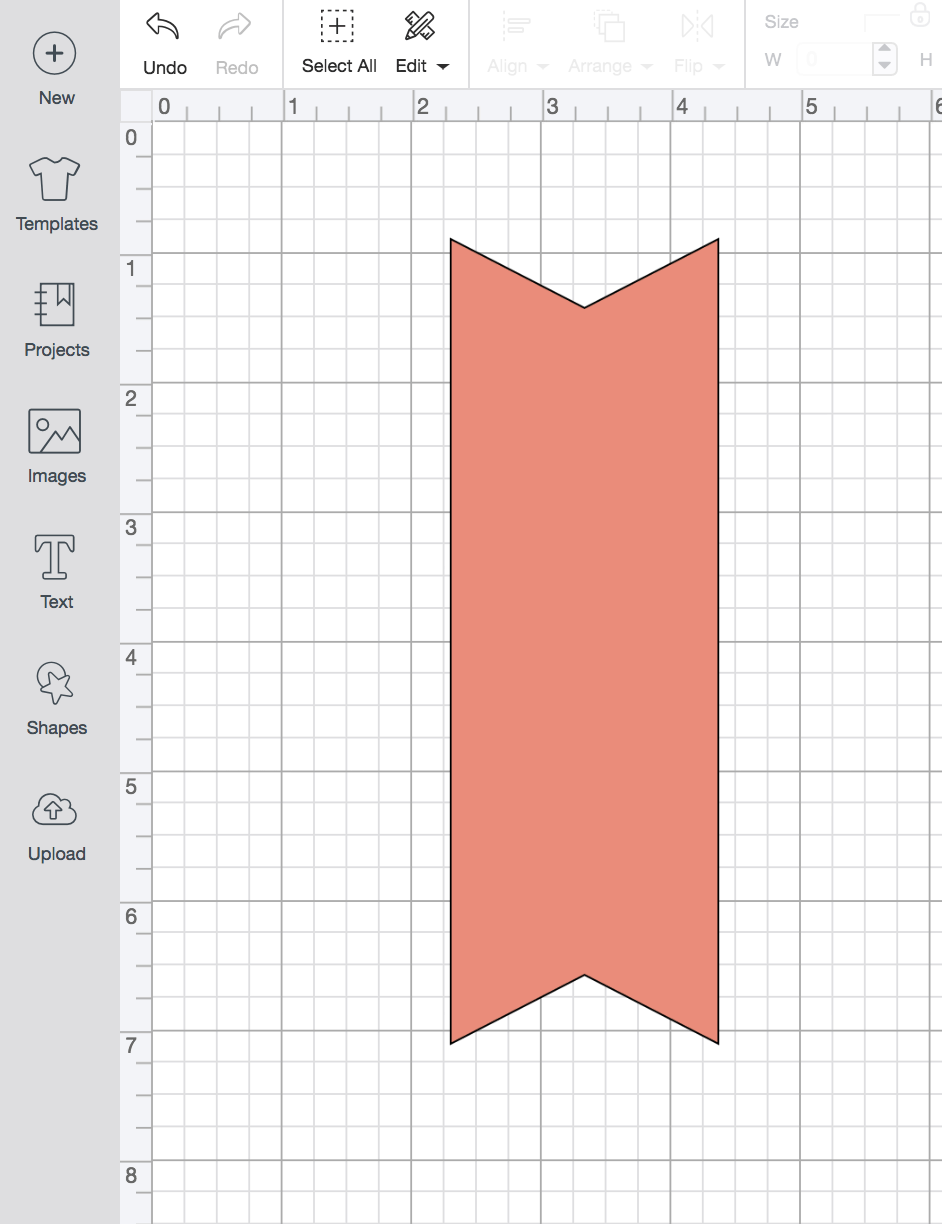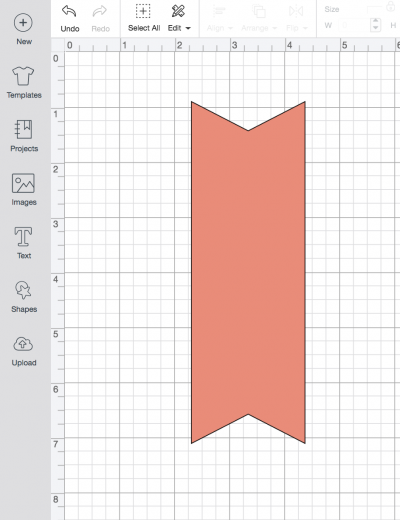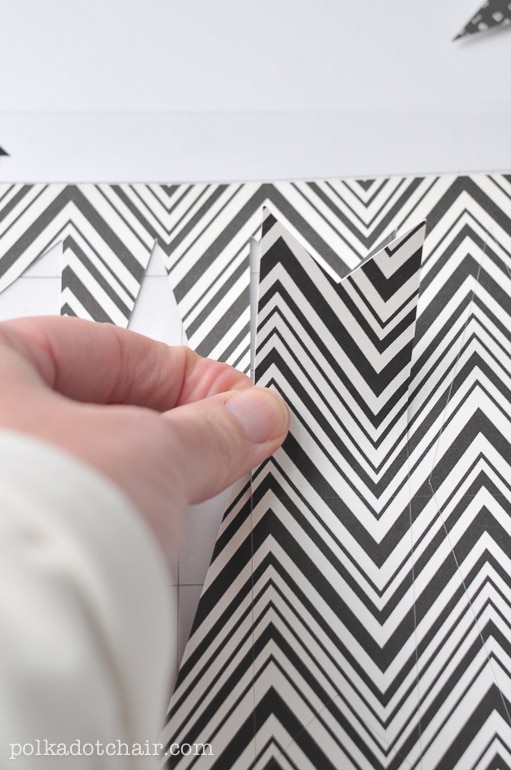 After you've made your image, go ahead and cut out the image from double-sided cardstock.
I ended up cutting out 4 sheets of double-sided print cardstock. That way I had two different prints to choose from for each banner piece.
Tip: You can cut out more than one shape on your cardstock. For variety, I cut out both "flags" and "triangles"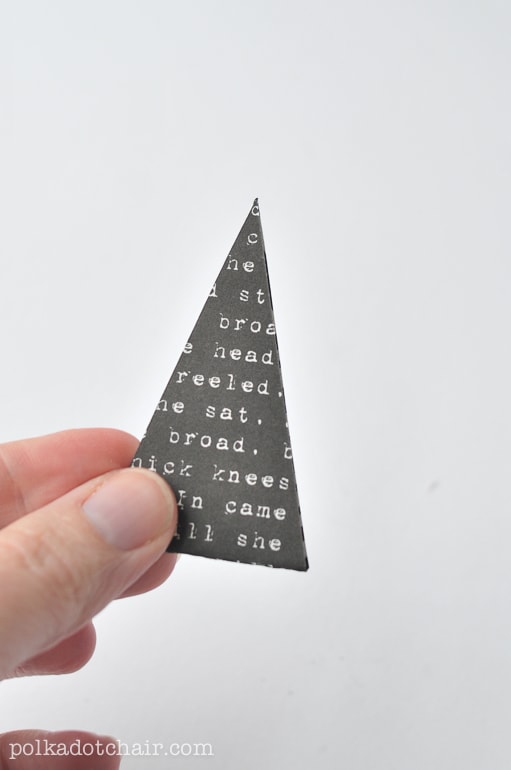 Step Two: Attach to Twine
To make the banner, just fold the banner piece in half and glue it to a piece of twine.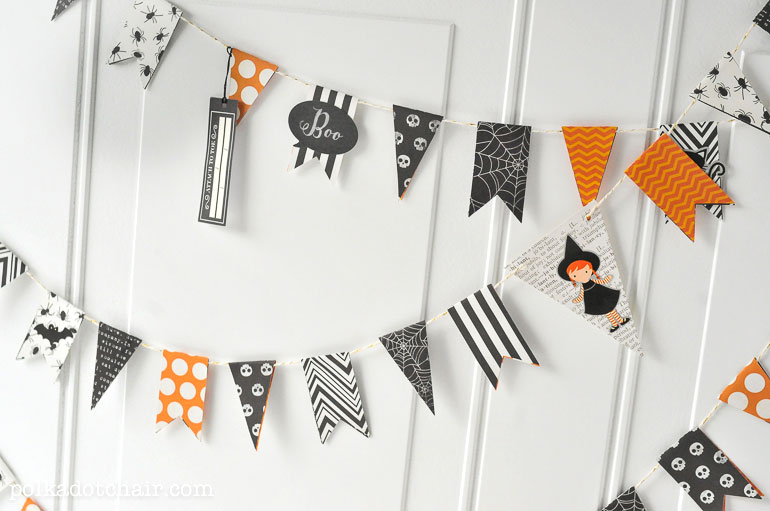 I added larger pennant pieces to mix it up a bit and few Halloween stickers.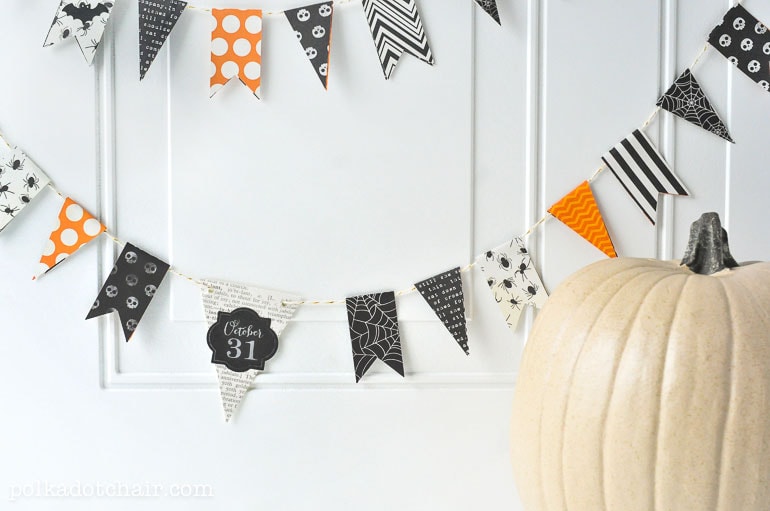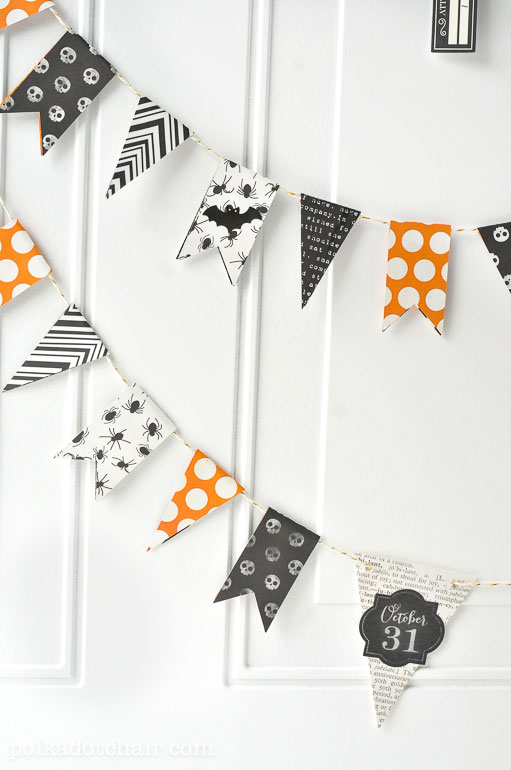 Easy peasy and you've still got time to make one before Halloween!!
More Halloween Craft Ideas:
How to make a Hitchhiking Ghosts Wood Sign
Fabric Trick or Treat Banner Tutorial
DIY Halloween Treat Bags & Free Printable