This recipe for Mesquite Grilled Pork Loin is sponsored by #SmithfieldPork, all opinions and crazy ideas are 100% mine.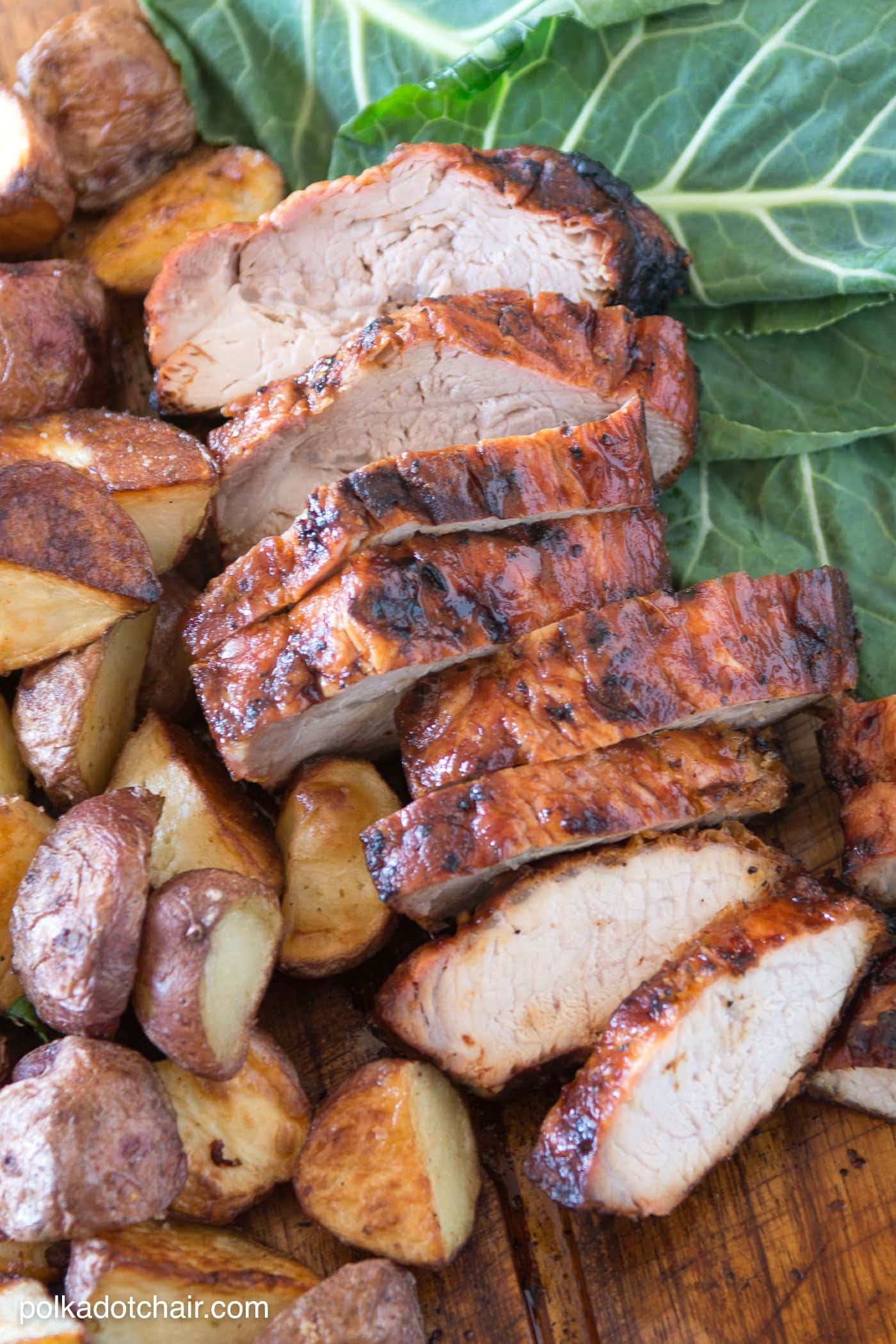 I struggle a bit with the daily grind of keeping up with my families activities. Especially the "what to have for dinner" problem that has a way of surfacing every day.  I prefer to keep our weeknight meals simple and try to cook as much as we can from scratch with fresh ingredients. Because let's be honest, the less time it takes you to cook dinner the more time you have to do fun stuff, like sew!
One of my favorite cooking "tools" is my grill. We have it set up just outside our kitchen door and I cook on it all year-long. I've been making grilled pork loin and tenderloins for a few years now so I was excited when ®Smithfield Pork asked me to chat a bit about their products.  I've honestly been cooking with their products for several years now and it's always one of my families favorite meals.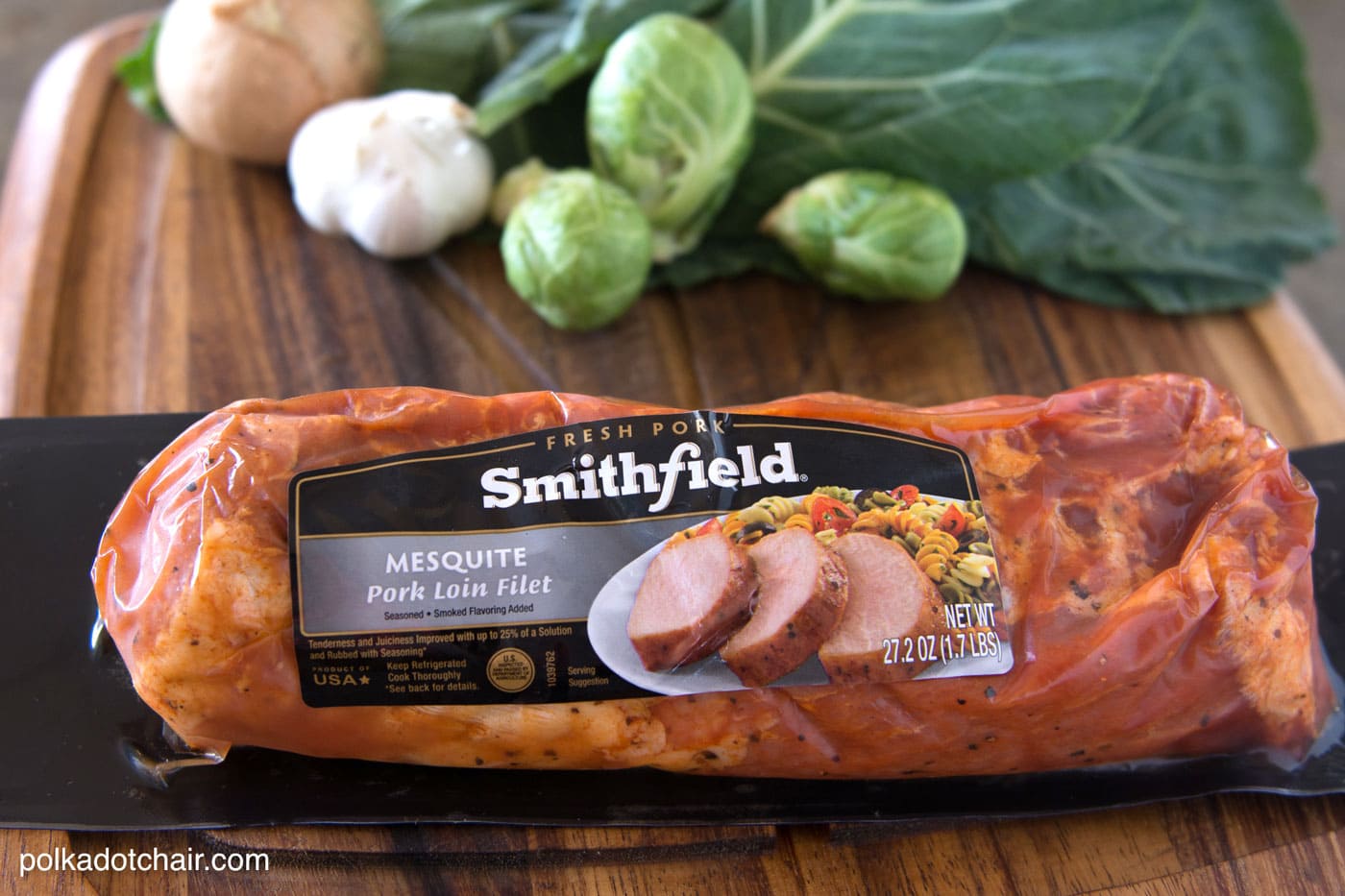 Grill pork loin is one of my "go to" dinners when we have guests.  I've been asked a few times how to cook a pork loin on the grill so today I'm going to show you my method for grilling pork.
First: always marinate your pork. If you buy it from the butcher non-marinated put it in a plastic bag overnight with your favorite marinade.  You can also purchase Smithfield® Marinated Pork like the one I used for today's recipe.  The Mesquite is one of our favorite marinade flavors followed closely by the Teriyaki flavor.
Second: Take the pork out of the fridge and let it sit on your counter for about 15-30 minutes. You wan to take some of the "chill" off of it before you cook it but you DO NOT want to bring it up to room temperature.
Pre heat your grill. I usually get mine up to about 500 degrees then adjust the temperature down to 350.
Grill: Remove the pork from the marinade and place on the grill.  Let it cook for about 15 min, then flip it over and cook for about 10-15 min more. NOTE: If you are cooking a tenderloin the cut of meat is thinner and will cook faster, so keep an eye on it.
Keep a close eye on it as it can burn quickly if your heat is set too high.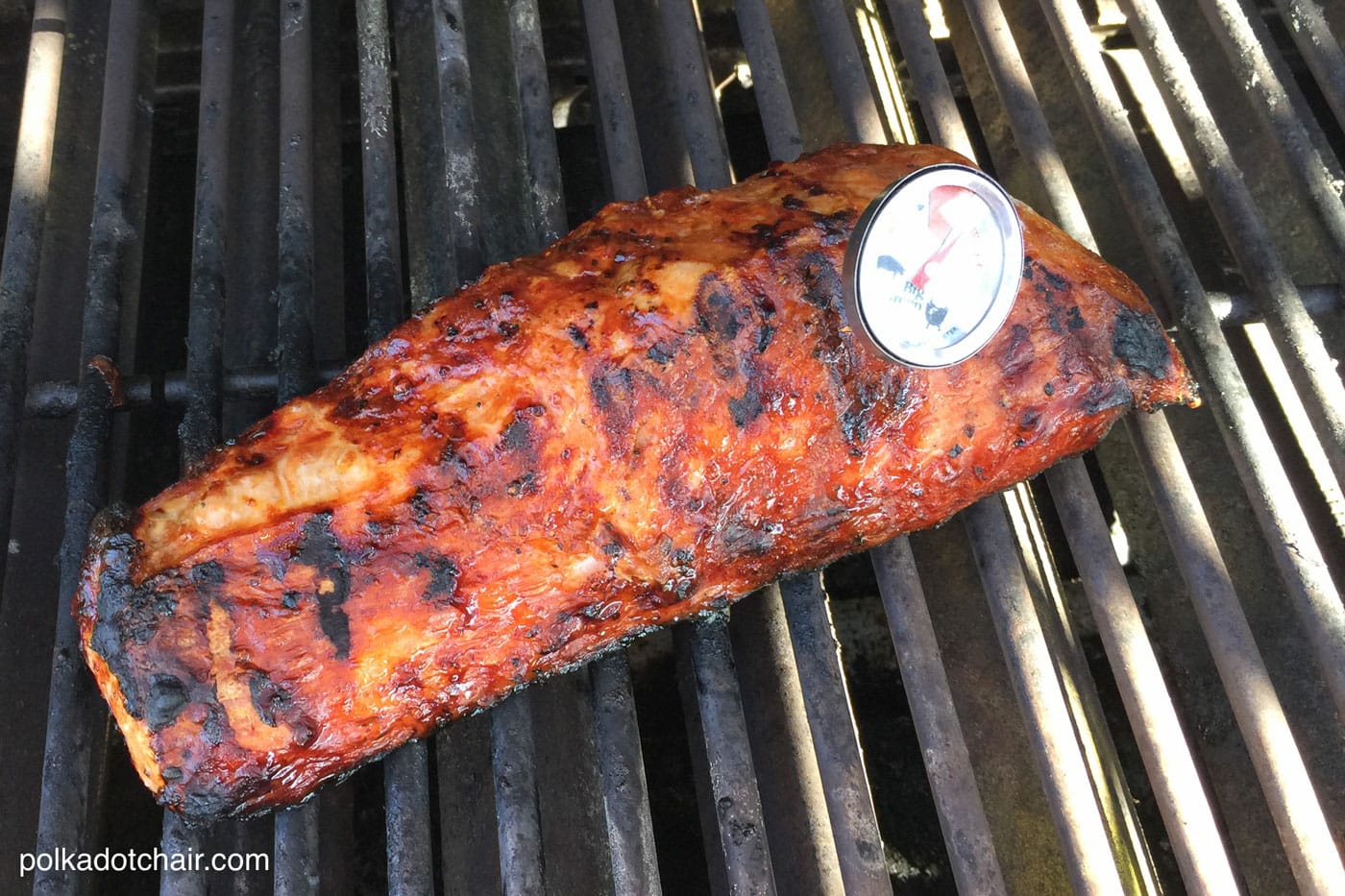 Okay then, how do you know it's done?
Get yourself a meat thermometer and stick it into the thickest part of the meat. When the temperature reaches 150 degrees pull the pork off the grill. The thermometer I use is specifically for pork, I also have one for chicken and beef (I told you we used our grill a lot!).  You don't need a pork specific thermometer an analog one will work just fine, or splurge a bit and get an electric one with an alert.  You can set the alarm to go off when the meat reaches a certain temperature, so you don't risk over cooking your meat.
Pull the meat off of the grill and tent it with foil. Let it rest for about 15 minutes.  This will allow the juices to soak into the meat.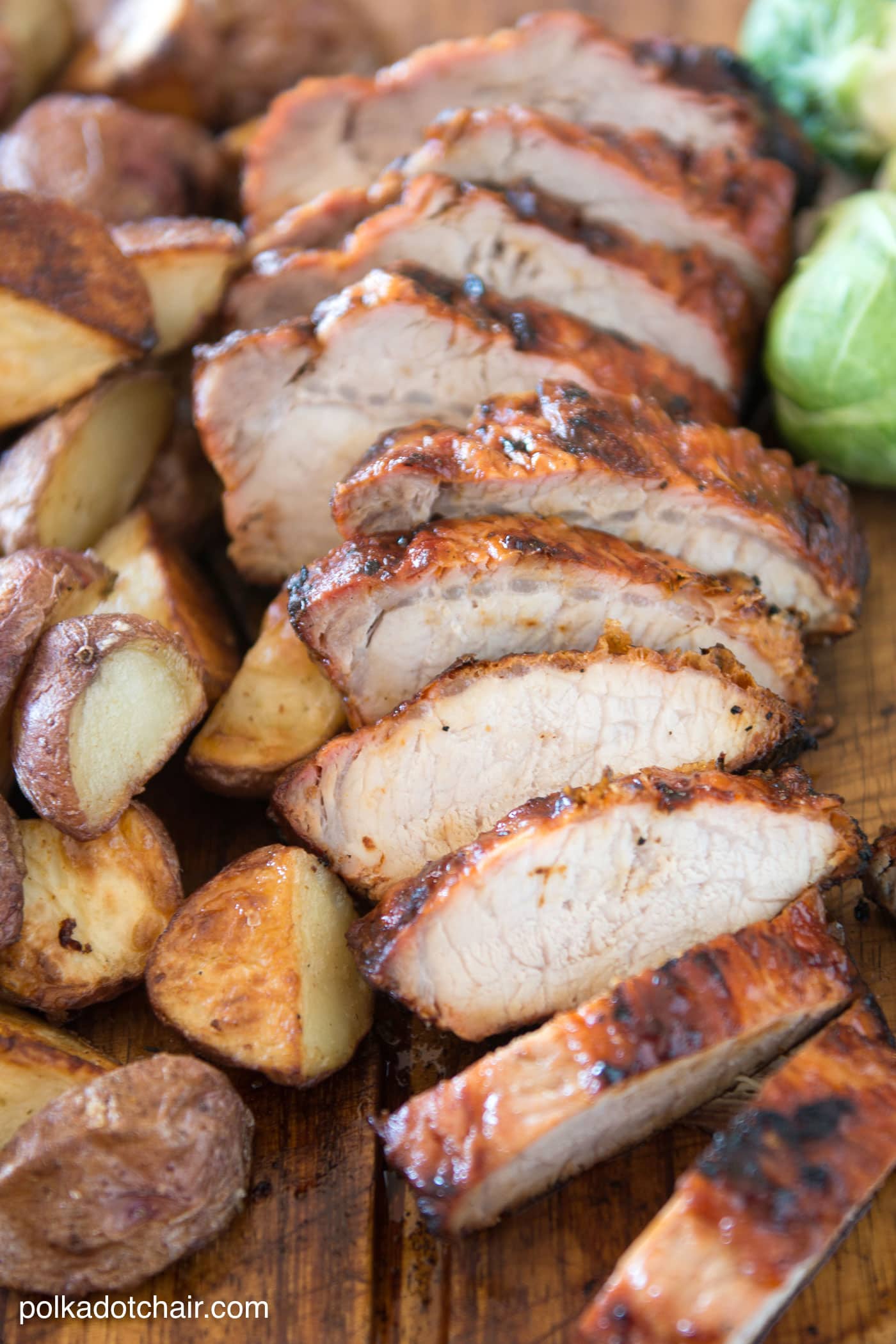 Then carve and enjoy! Our favorite way to eat the grilled pork is with roasted potatoes and veggies.  I'll be sure to share the potato recipe with you another day.

This is a sponsored conversation written by me on behalf of Smithfield®. The opinions and text are all mine.